The exclusion of designer James Tormey  – and in particular his early 70s covers for a series of Raymond Chandler books – from Phil Baines' history Penguin By Design: A Cover Story 1935-2005
has long rankled with me.
I was expecting to find out more about the man whose remixes of Hollywood classic stills led me to Chandler in my early teens. But there is no mention of Tormey or these covers, which hummed at the time with the revival of interest in 40s cinema, and film noir in particular.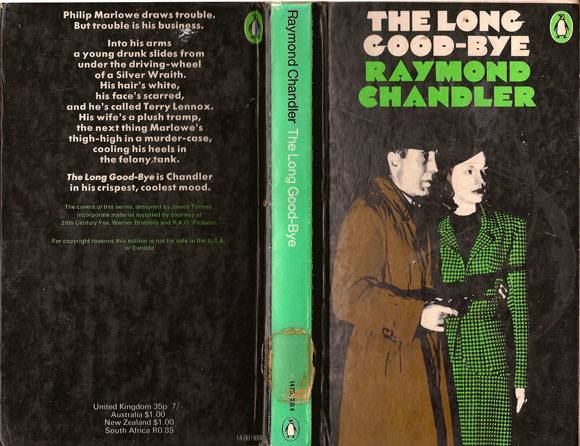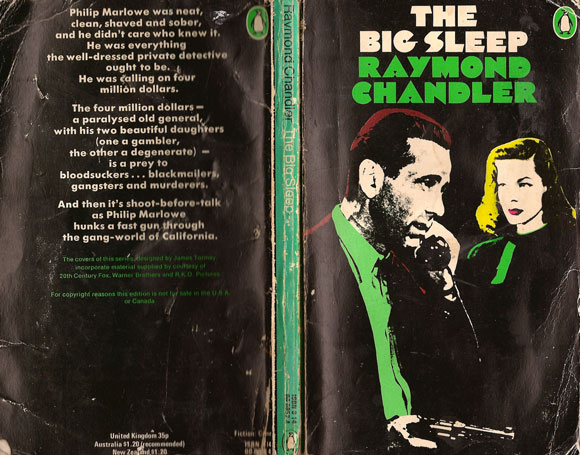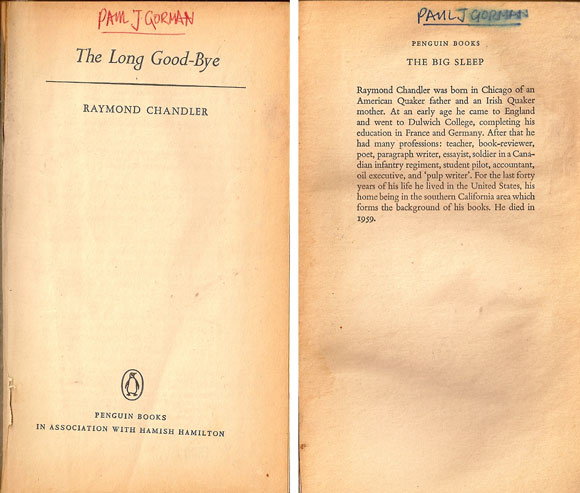 Bewitched by Chandler's prose – the geographic precision of which imbued in me a lifelong fascination for the city of Los Angeles – I was soon spending odd Saturday nights and Sunday mornings propped up by Pro-Plus at the NFT, attracted by quadruple bills starting at midnight and grouped under such banners as "All Night Loners".
Given the opportunity, which pretentious alienated youth of the the early 70s could resist?
Now interest in Tormey seems to be gathering pace. Other onliners – such as Permanent News – have discussed how his application of harmonised neon starkness accorded with the principles of the Penguin brand identity as set out by Germano Facetti in the 60s.
Here are some of my own copies of Tormey-designed books – with possessive teenage ex libris markings on title pages – as well as a few filched from PN and mjkghk's wonderful Penguin flickr site.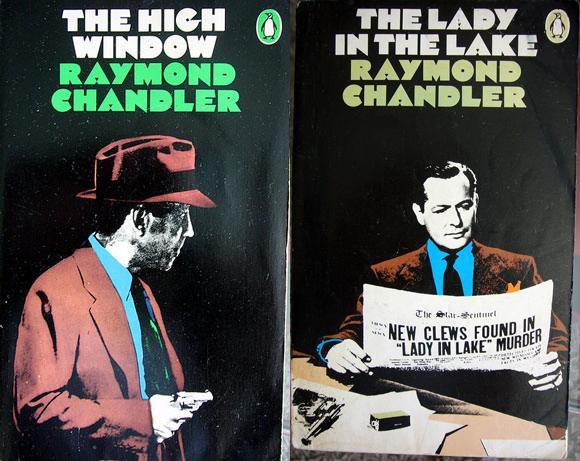 Of Chandler's seven novels, The Long Goodbye remains the bitter pinnacle, predicated as it is on the relationship between Philip Marlowe – ever-present in the text and never failing to surprise and delight – and the almost entirely absent foil Terry Lennox.
Unlike Howard Hawks' near-peerless The Big Sleep, The Long Goodbye's transposition to the big screen at the hands of Robert Altman in 1973 was poorly conceived.
In more carefree times Elliot Gould's anti-hero mumbling and the director's deliberately loosened grip on the storyline have conveyed a rambling charm, but a recent viewing was dulled by disappointment at the ham-fisted treatment of Chandler's dialogue as the storyline struggled under the sheer weight of stoned silliness.
The book of Chandler's which most demands a film version is the only one which hasn't been tackled yet: the poignant Playback.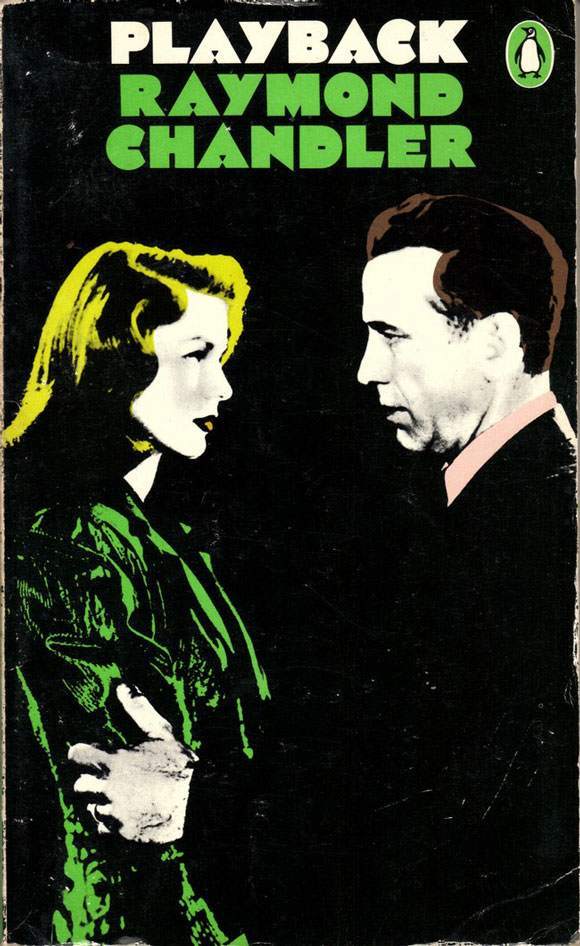 Chandler's final work, it is uneven and so sparse as to feel incomplete, yet the air of resignation enhances Marlowe's nobility; the ultimate loner in the urban landscape, he is as usual beset at every turn by vixens and molls, crooked cops, corrupt DAs and toughies, cheapies and playboys, but this time Marlowe is nearly over the hill and he knows it.
Imagine my delight when I came across Fictional Film Club's 1982 "version", directed by Brian De Palma to a Todd Rundgren soundtrack with Dennis Quaid as Marlowe and Theresa Russell as the enigmatic Betty Mayfield.
Not my directorial or leading man choices but a fantastic take on what, in the right hands, would be a fabulous film and remains in literary terms a careworn classic, as effortlessly conveyed by Tormey's cover.