ON this day in photos:  February 23, 1945: US raises flag raised over Iwo Jima.
Joe Rosenthal took the wonderful picture as the  U.S. Marines of the 28th Regiment, 5th Division, raised  the American flag atop Mt. Suribachi.
This picture won the Pulitzer Prize in 1945.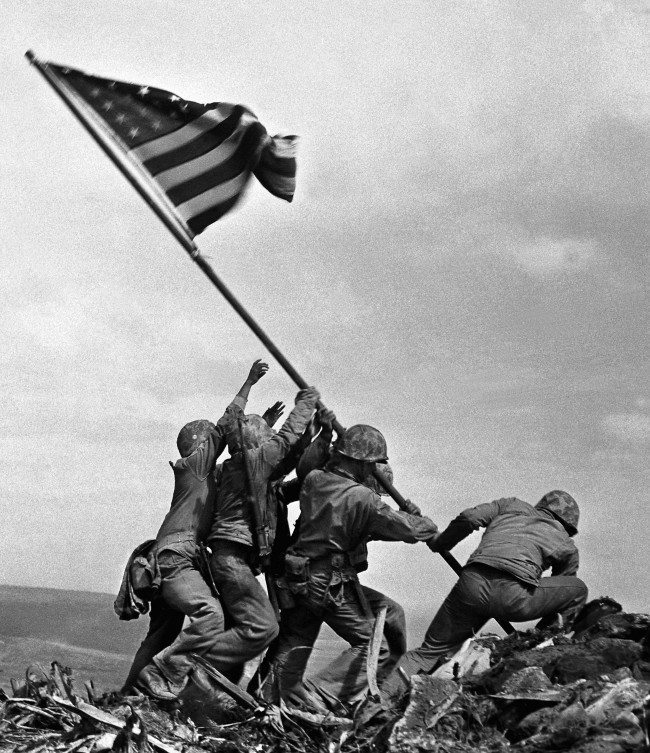 Iwo Jima is  650 miles (1,045 kms) from Tokyo. From there, the US could launch its attack on the Japanese capital. The batter was not over. The Japanese had constructed underground defences – tunnels linking pillboxes and caves.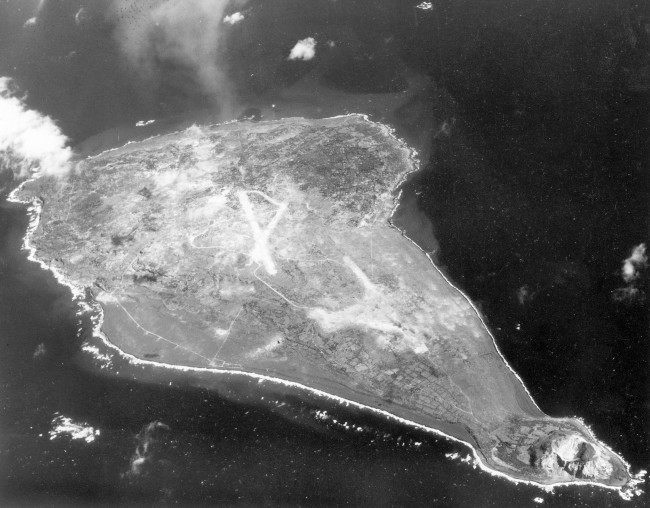 Not all of Rosenthal's pictures were as memorable.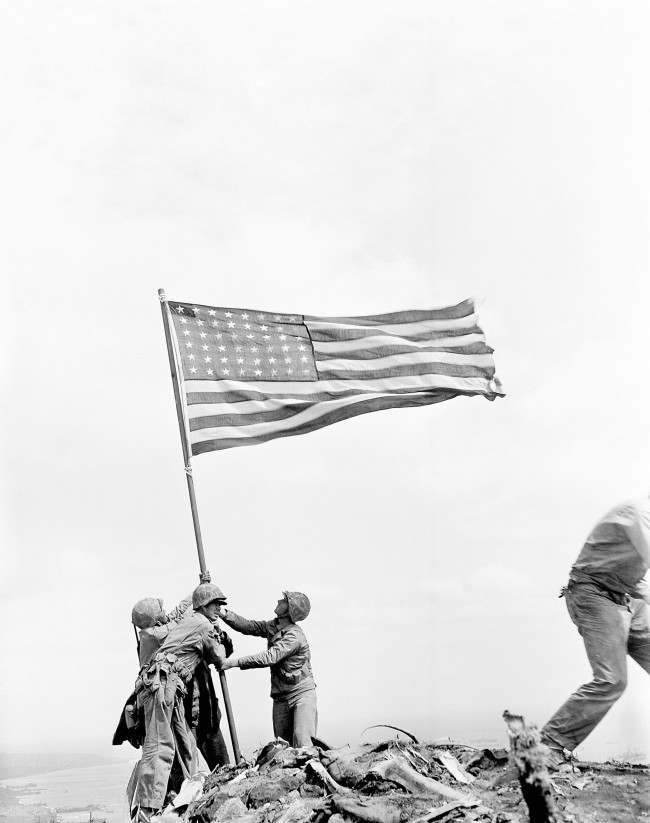 But those in the picture became legend: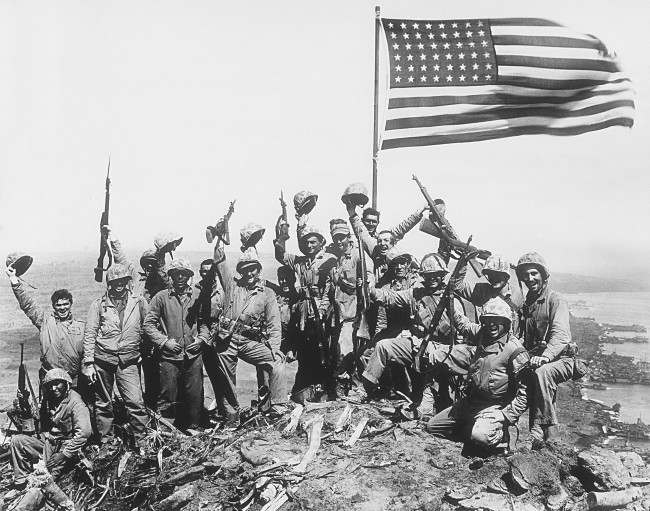 The picture was propaganda.
The offensive.
The Japanese army and naval troops under Lt-General Kuribayashi Tadamichi fought to the death but the US Marines finally secured the whole island on 26 March in one of the bloodiest battles of the war.
Out of the 74,000 Marines that landed more than a third were killed or wounded.
A memorial based on the photo stands at Arlington Cemetery, Virginia.
Iwo Jima was returned to Japan in 1968.
And then…