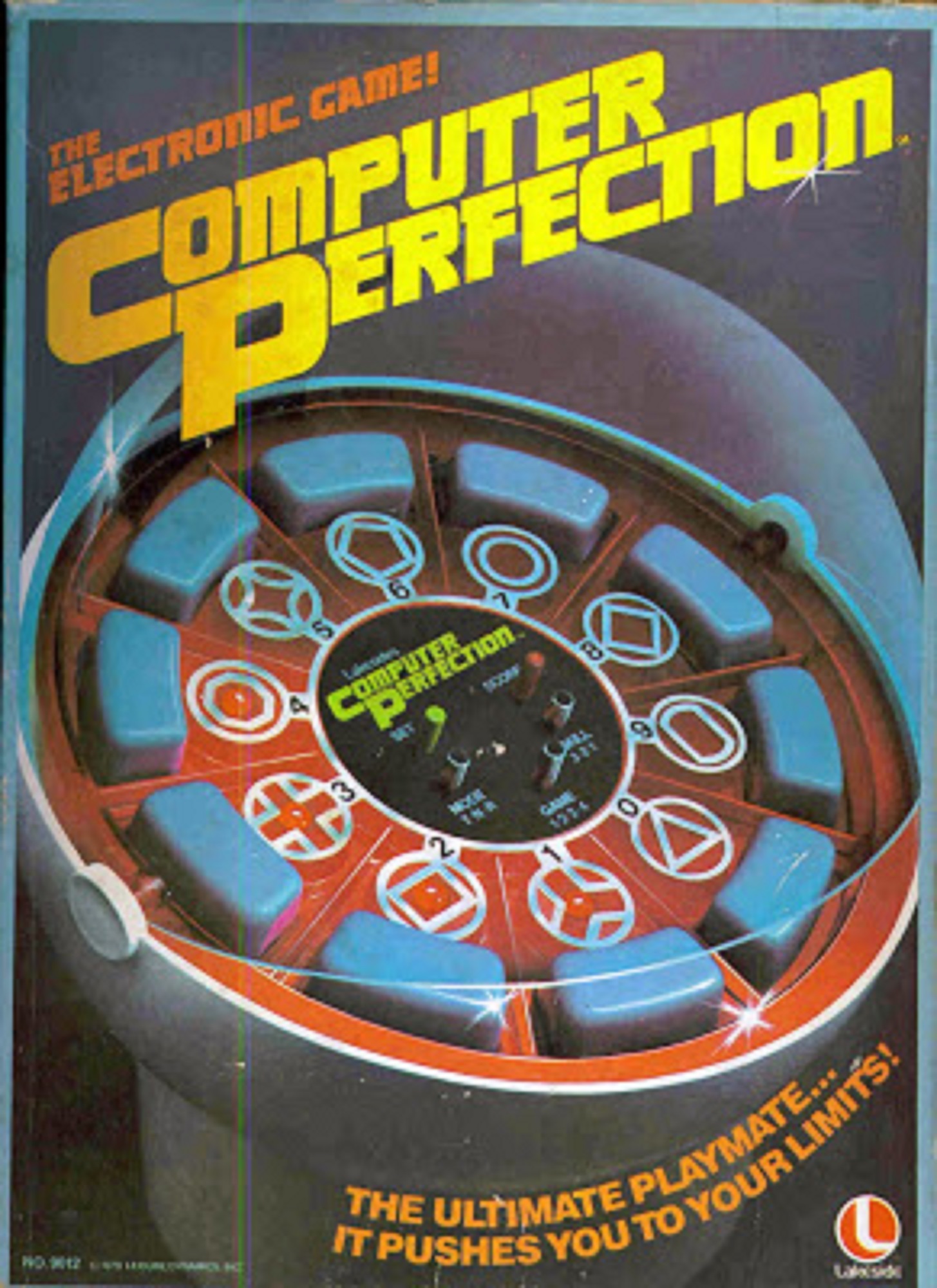 Lakeside's Electronic Perfection was billed in 1979 as "the ultimate playmate" and the same advertising noted that the game "pushes you to your limit."
Those phrases conjure all kinds of suggestive imagery, but Computer Perfection is, simply, an electronic game of the disco decade, and a competitor for the likes of MERLIN, or SIMON.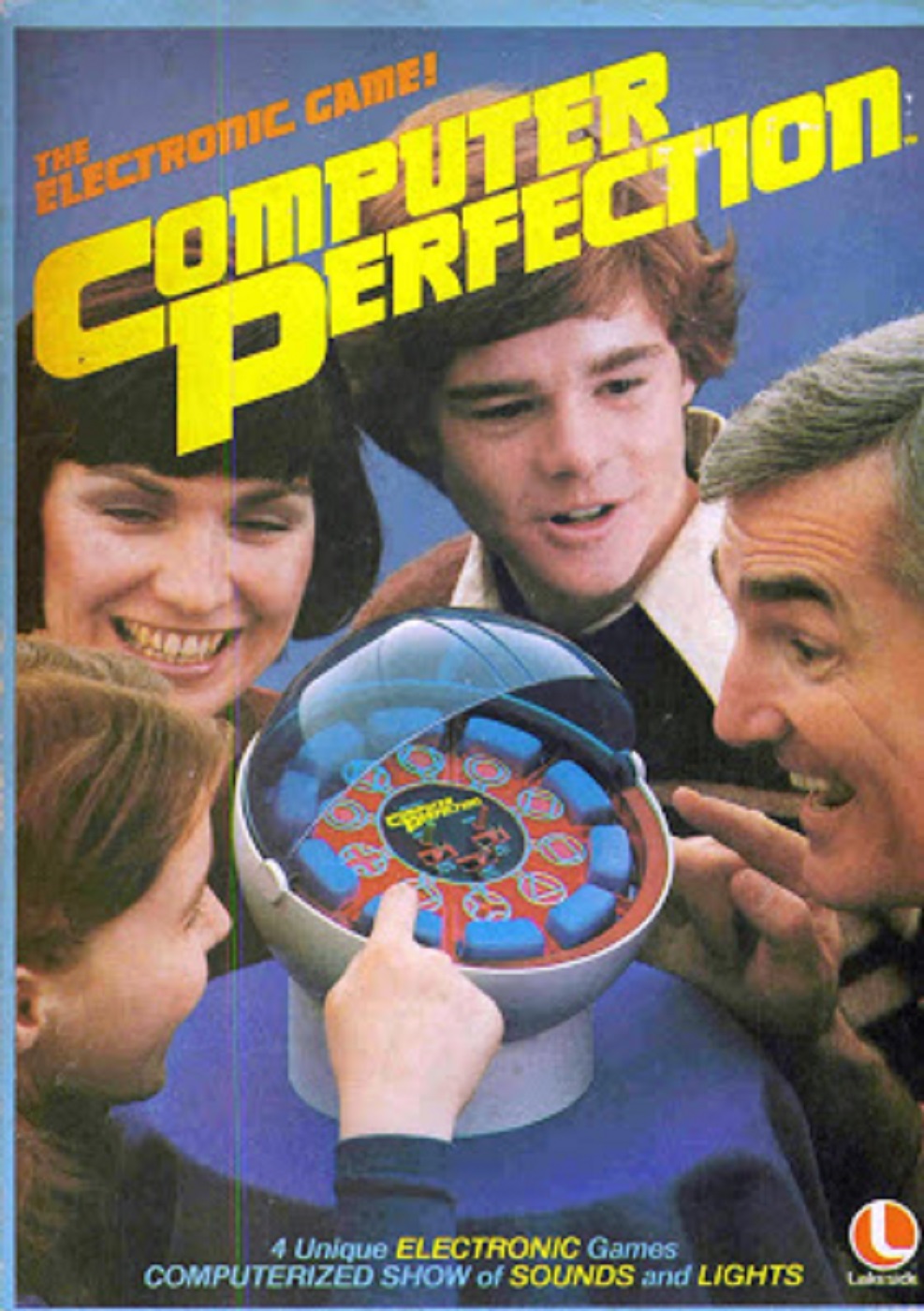 In Computer Perfection, the toy's transparent blue dome acts as "an on/off switch," according to the instructions. Once you lift the blue dome, you can select from four games, and choose from three skill levels.
Game One is "Countdown" (a one-player scenario), in which the object is "to light all 10 lights in the proper order, in the least number of move."
Game Two is "Black Hole" (also for one player). The object of Black Hole is the same as Countdown, lighting all the lights in the proper order. The difference: if "you press a button already lit, the computer will turn off all the lights that are ahead of that light, plus the light itself."
Game Three is "Brain Battle." This is a two player game. The player on the left must turn off all the lights starting with number one; the second player must turn all lights on, starting with number six.
Game Four is "Light Race" in which the object is a "Race" to turn on more than five lights. It is also for two players.
Listed as being suitable for ages 8 to adult, the box notes that Computer Perfection provides "4 unique ELECTRONIC games…Thousands of variations."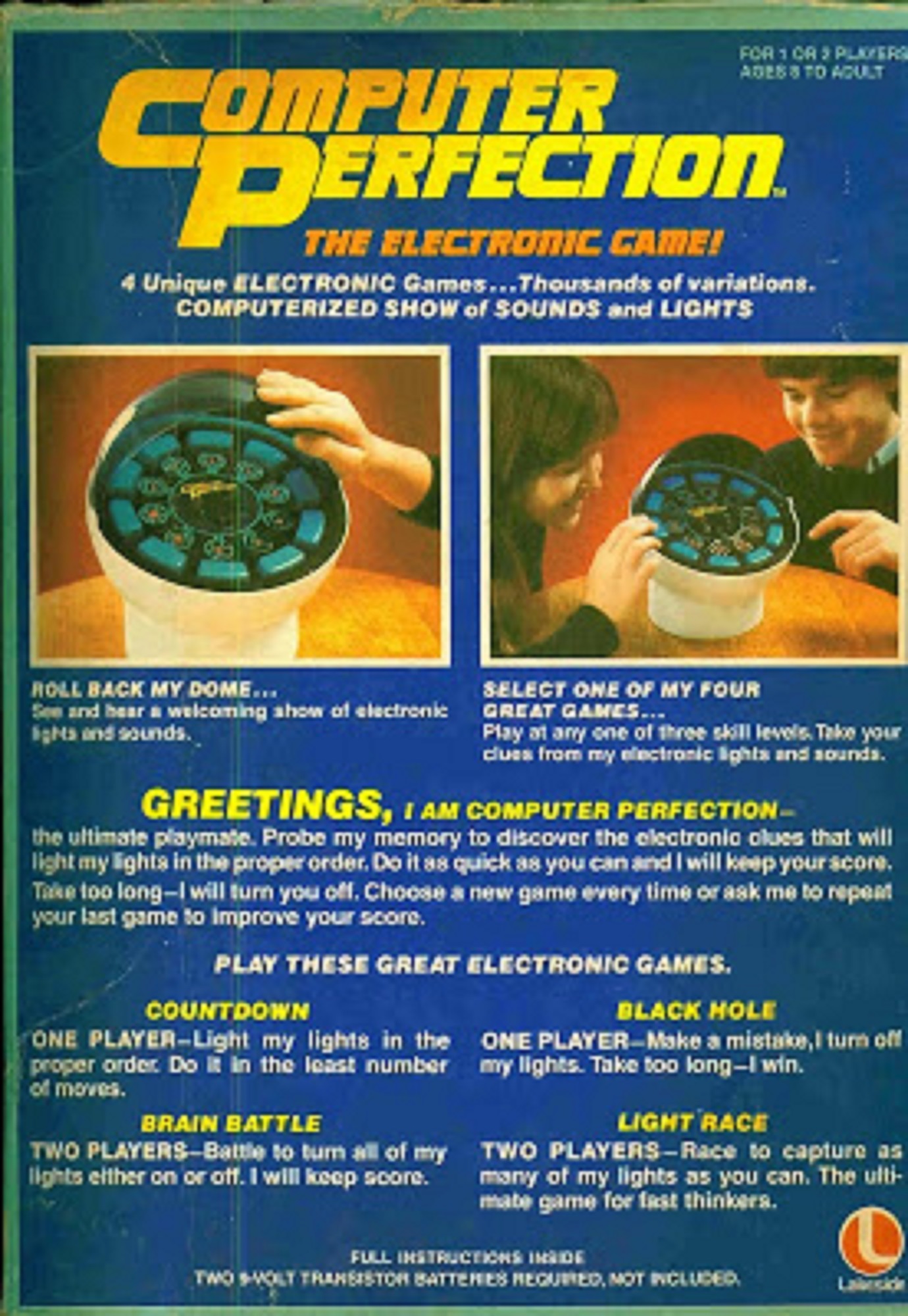 On the back of the box, the game also addresses the player. "GREETINGS, I am COMPUTER PERFECTION," it states, "the ultimate playmate. Probe my memory to discover the electronic clues that will light my lights in the proper order. Do it as quick as you can and I will keep score. Take too long – I will turn you off. Choose a new game every time or ask me to repeat your last game to improve your score."
Computer Perfection's main media claim to fame, beyond its game play, is a cameo appearance during the second season of Buck Rogers in the 25th Century (1979-1981).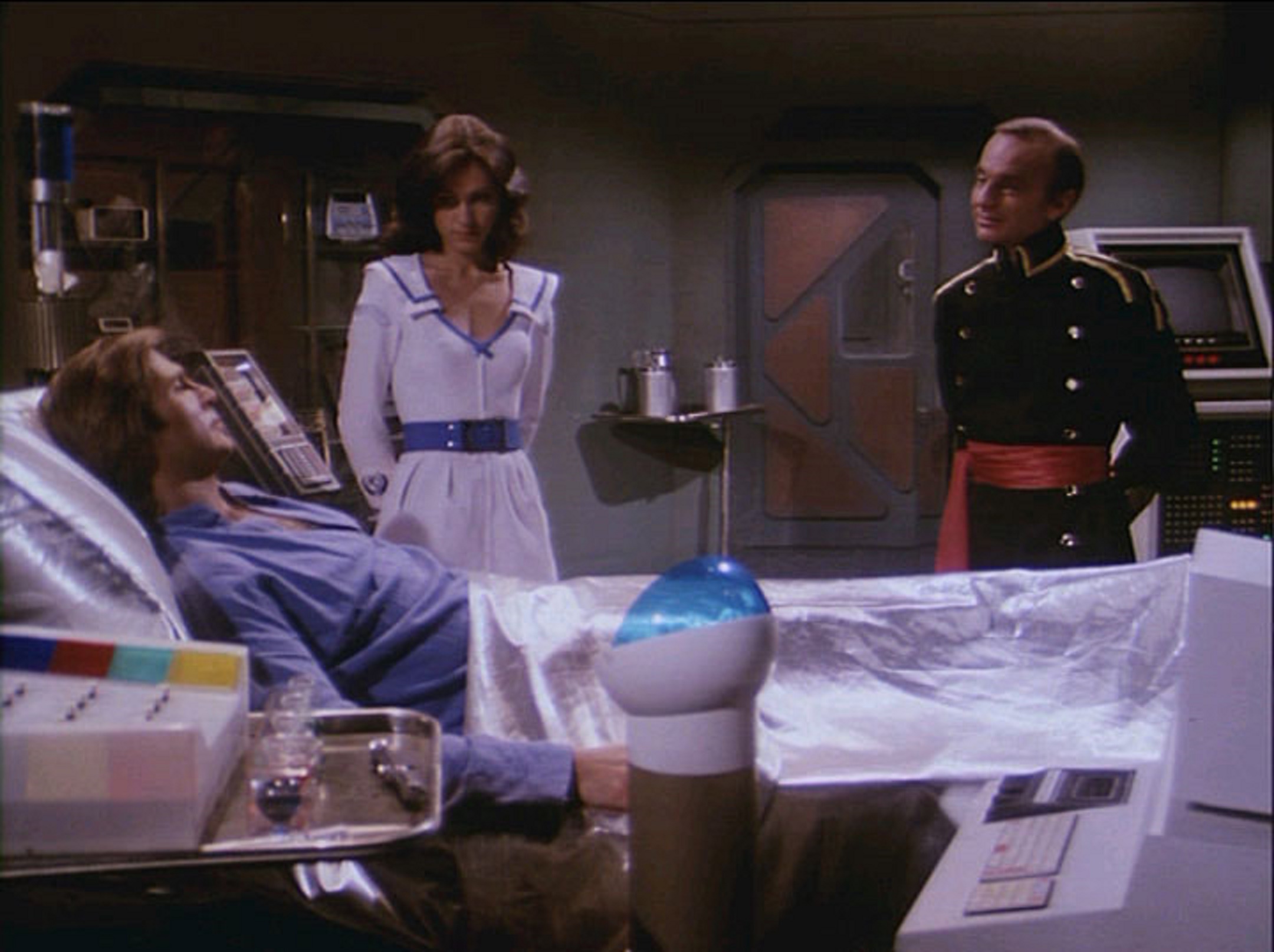 In the episode "Mark of the Saurian," Computer Perfection's tell-tale blue dome can be spotted next to Buck (Gil Gerard's) bedside in the Searcher sick bay.
Below, a TV commercial for Computer Perfection: