Marienfelds Refugee Camp, Berlin, Germany, processed and gave sanctuary to refugees who'd left East Germany (GDR)  for West Germany. It was the gateway to a new life.
Between 1949 and 1990, 1.35 milllion people passing through the Marienfelde Refugee Center in Berlin.
These picures are from Sept. 5, 1961.
Construction of the Berlin Wall on 13 August 1961 brought the mass exodus of East Germans to an abrupt end. These people are some of the last who made it out – until the Wall came down on 9 November 1989.
The wall has gone. The course of the Wall runs through the city center with a double row of cobblestones on public streets and sidewalks.
The Museum:
The Marienfelde Refugee Center was a station on the way to the West – and not only for East German newcomers. Starting in 1964, an increasing number of ethnic German emigrants from Poland – and later the former Soviet Union – came to Marienfelde. Until Summer 2010 the Berlin Central Reception Center for Repatriates (ZAB) was located on the grounds of the former Marienfelde Refugee Center.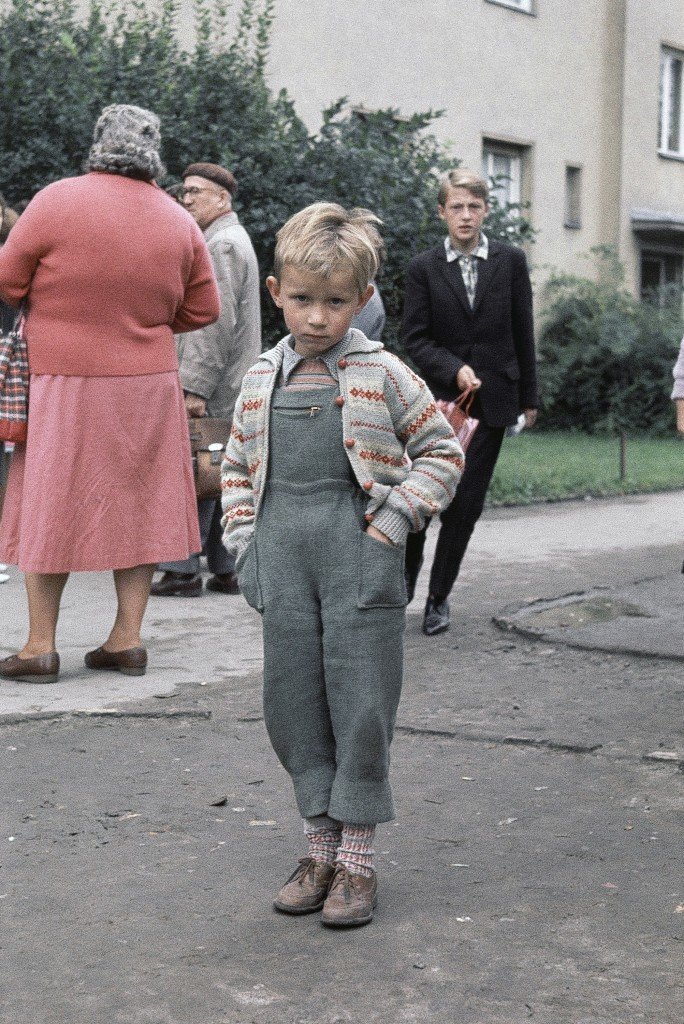 With declining numbers of refugees arriving after the construction of the Berlin Wall in 1961 and the policy of détente in the 1970s, the refugee center faded into the background of public consciousness. On July 1, 1990 – the day of German Economic and Monetary Union – Marienfelde's role as an intake center for refugees and repatriates from East Germany finally ended.