IN the 1980s, human rights activist and comedian Dick Gregory became involved in weight loss.
One name will be forever linked to the programme.  Walter Hudson was very big.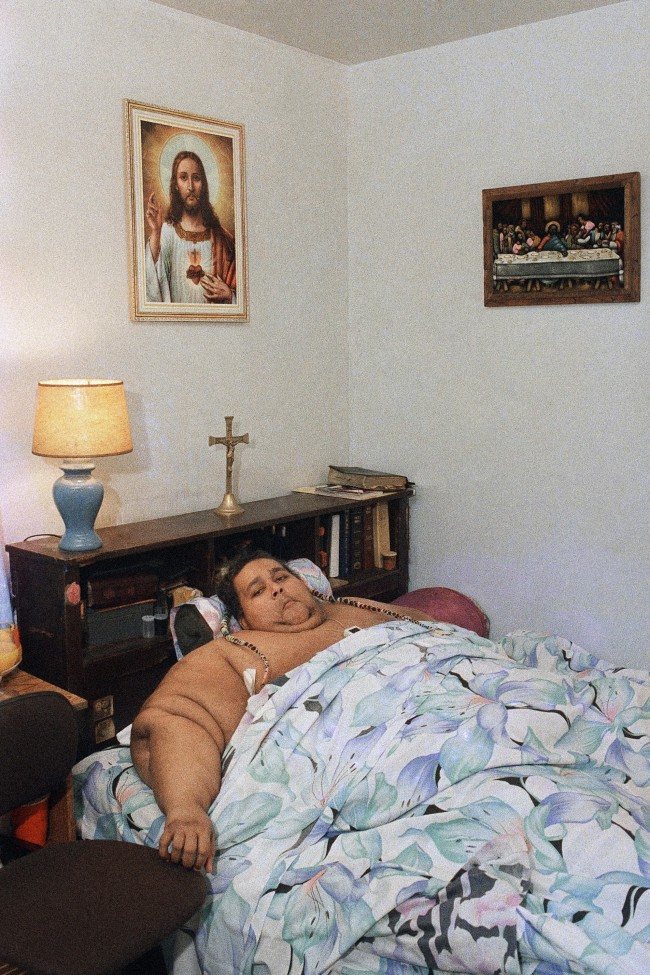 Walter Hudson, 42, lies in his bed at his home in Hempstead, New York, Oct. 8, 1987, less than two weeks after beginning a diet, with the help of one-time comedian Dick Gregory. Hudson, who weighs more than 1,000 pounds, has been approached by people who want to help him after he was in the news three weeks ago when fire and medical workers had to free him from his bedroom doorway. (AP Photo/David Bookstaver)
He didn't love enough.