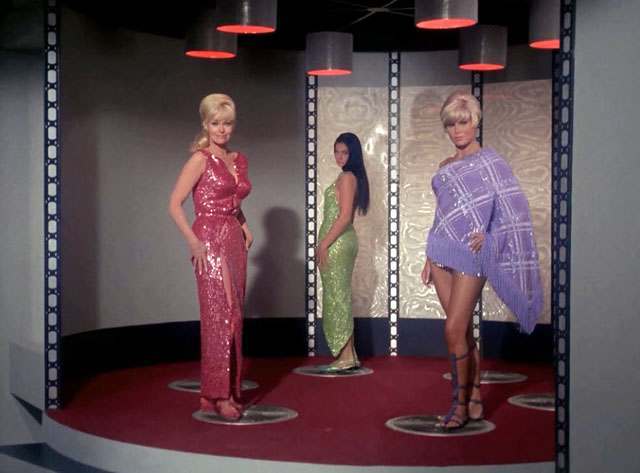 THE phrase "Where's my jetpack?" has become something of a collective outcry in recent years.  Since the 1950s, we've been indoctrinated with visions of the future full of spaceships, time travel, instant food, laser guns, and best of all, dazzling sci-fi duds.
Instead, here we are in 2014 and things haven't shaped up to that Utopian model at all.  Sure, communication technologies have exceeded our expectations, but the "Jetsons" lifestyle still hasn't arrived.  Thanks to pop culture's broken promises of delivering robot maids and whooshing Star Trek doors in a timely manner, we are all a little disappointed.
Here's a list of sci-fi TV shows and movies and the dates they were supposed to take place.   Some are reasonable… some way, way off the mark.
1. LAND OF THE GIANTS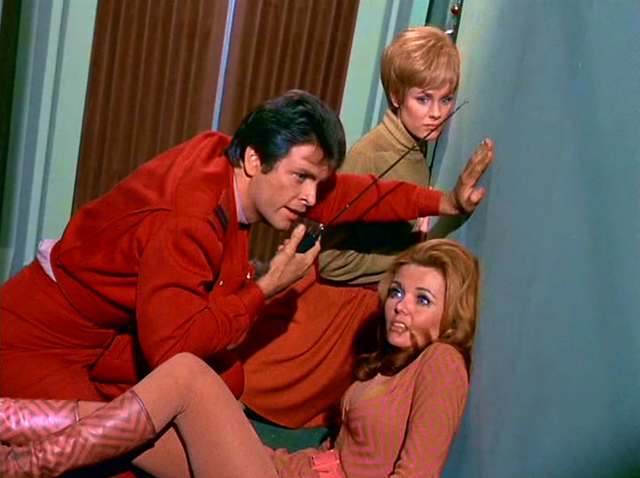 Land of the Giants is set in 1983. This is one of the more blatant errors in calculation. Fancy tourist spaceships are still nowhere in sight, and we're 31 years past the show's setting.
2. UFO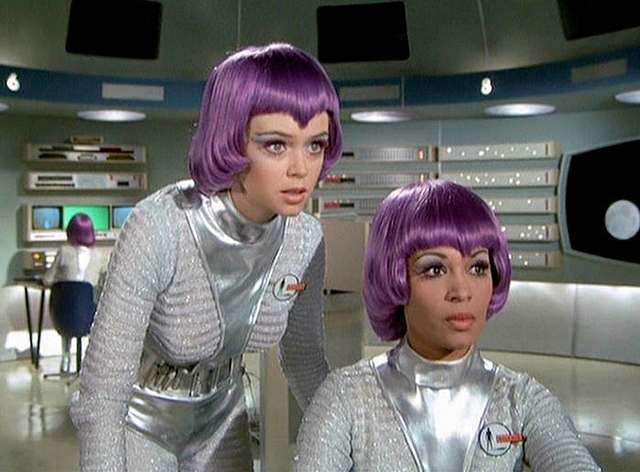 The TV series UFO. was actually set in 1980.   As you will recall,  the SHADO facility was one of the grooviest places on earth. Everything was painted mod colors with babes in mini-skirts or unitards strolling the hallways… and there was Moonbase.  Well, it's 34 years past due, and still no purple haired Moonmaidens.
3. SPACE:1999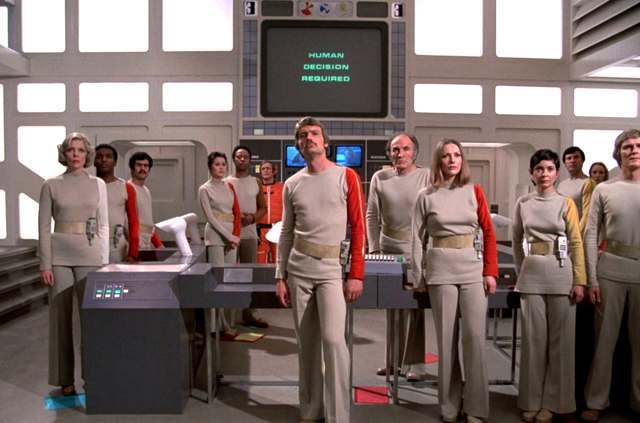 Anyone who watched Space:1999 knows the show should've been called Space:1976. Evidently, earth-toned velour track suits were in vogue on Moonbase Alpha.
4. LOGAN'S RUN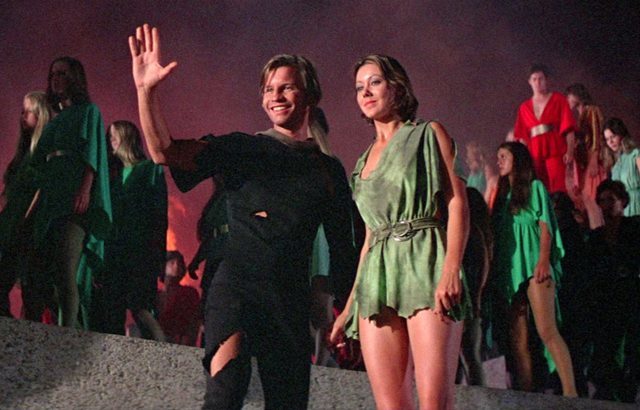 Logan's Run is set in 2274.  Even though it features teleportation devices,  I guess it's far enough away in time that I can go along with it.
5. BLADE RUNNER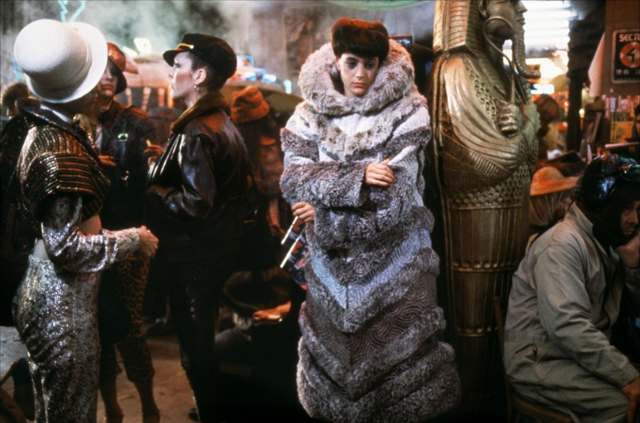 Blade Runner is set in 2019. We officially have five years to go before we have to start worrying about those pesky replicants.
6. TOTAL RECALL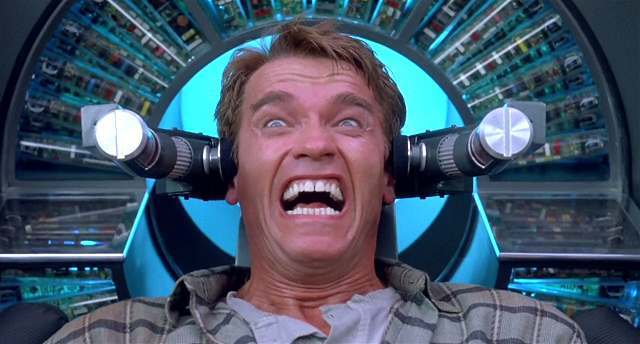 The year is 2084 in Total Recall.  I was kind of hoping that virtual reality thing would come around a bit sooner.  Although, the three-breasted mutant women and cars driven by Howdy Doody robots can wait.
7. FORBIDDEN PLANET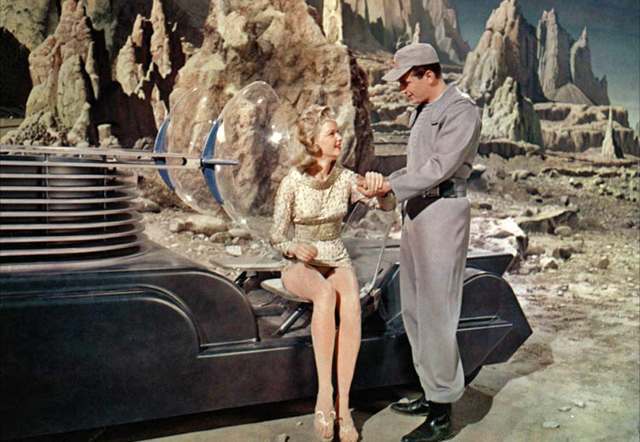 Forbidden Planet is set in the early 2200s.  Can we reasonably expect interplanetary travel and Robbie the Robot in a couple hundred years?  The "plastic educator", a device capable of measuring and enhancing intellectual capacity, seems doable.
8. THE JETSONS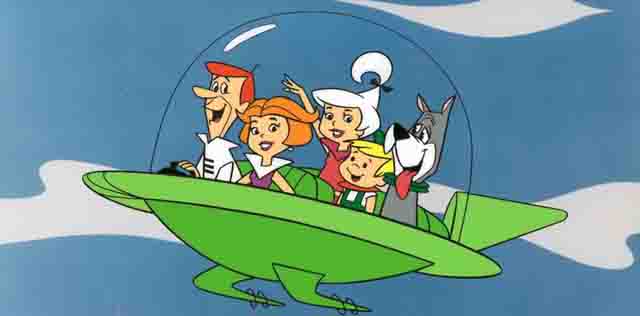 The original Jetsons was supposed to take place in 2062.  If I could pick any science fiction universe to live in, it would be The Jetsons, without hesitation.  Sure, you still had to work and deal with overbearing bosses (Mr. Spacely was a dick!), but it was more than compensated by the Utopian awesomeness of it all.
9. PLANET OF THE APES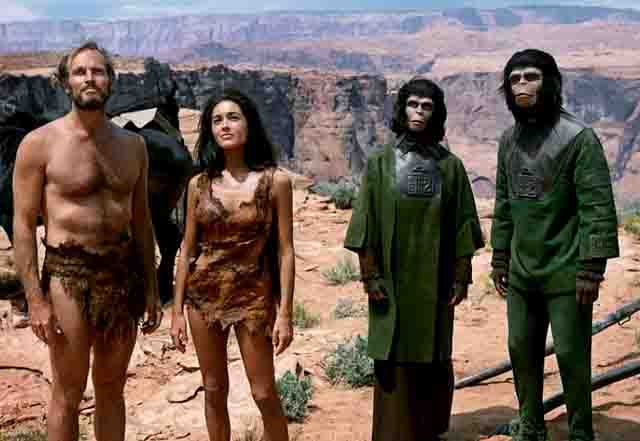 The crew in Planet of the Apes left earth in 2006 in their spaceship traveling at near light speed. Spoiler alert: They crash landed on Earth in the year 3978.
10. ESCAPE FROM NEW YORK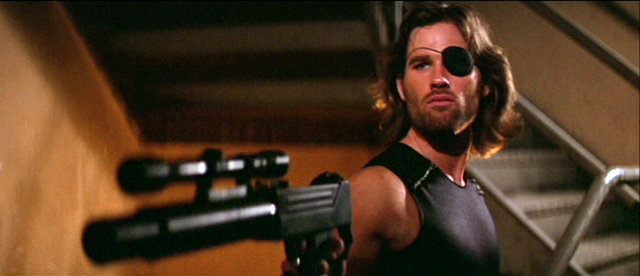 The tag line for Escape from New York:
The year is 1997. The Big Apple is the world's largest penitentiary. Breaking out is impossible. Breaking IN is INSANE.
11. METROPOLIS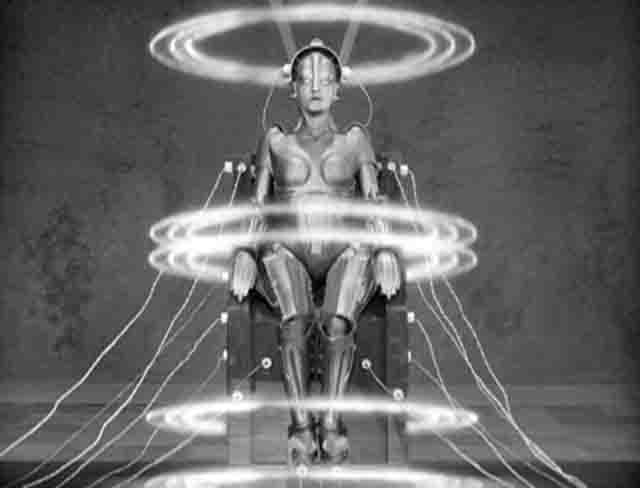 The 1927 film Metropolis is set in 2026.
12. 2001: A SPACE ODYSSEY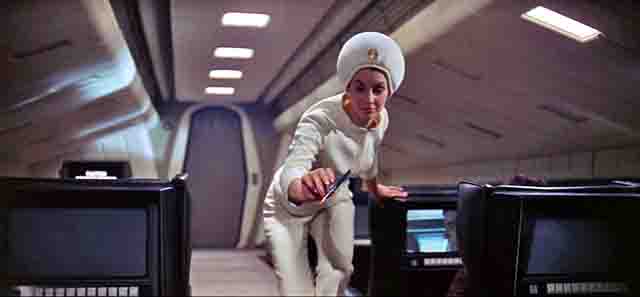 2001: A Space Odyssey was right on the money for a lot of things, but it overshot its wad on artificial intelligence and suspended animation.
13. ALIEN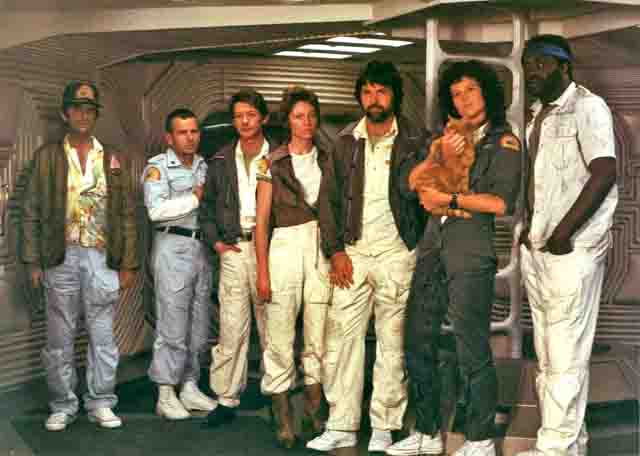 Alien is set in 2122. Again, filmmakers have a tendency to underestimate the time it will take to develop this suspended animation thing.  It's the only feasible way to have interstellar space travel, so I understand their motives.
14. BUCK ROGERS IN THE 25TH CENTURY
The Buck Rogers TV series is set in 2491.  This show was overflowing with sci-fi tropes: lasers, spaceships, groovy fashions, and wisecracking robots.   Since it's still 477 years away, I'll give it the benefit of the doubt.
15. BACK TO THE FUTURE II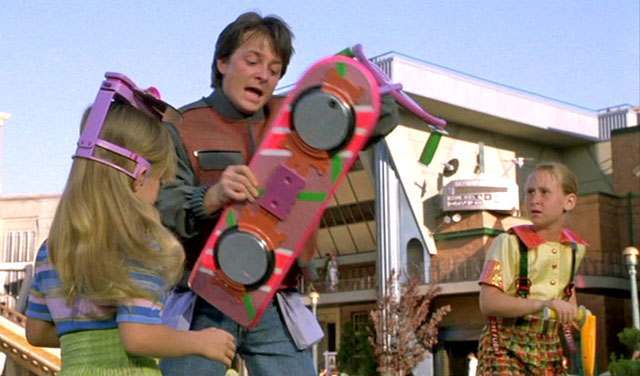 Back to the Future II is set in 2015. Only one more year until the hoverboard!
16. STAR TREK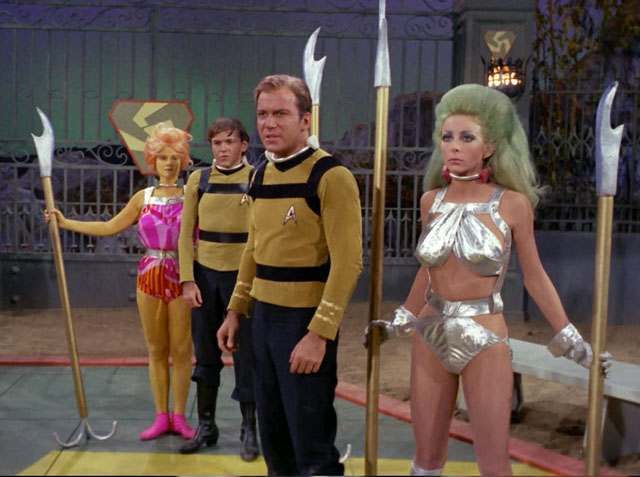 The best method to avoid having your film or TV show woefully outdated may be to set it far beyond the present date like Dune, which is set thousands of years ahead. Or, opt for the Star Wars plan and have it set a long time ago in a galaxy far, far away.  But the best plan of all may have been Star Trek which used "Star Dates", which kept the timeline purposefully ambiguous.
Sadly, that was all ruined by Star Trek: The Next Generation which was set in 2364, which allows us to extrapolate that the original series was about 100 years prior.  This really blows the mystique and pisses me off…. what say you, Dr. Bones?