ON May 8, 1978, Muhammad Ali delivered a punch to the body of entertainer Sammy Davis, Jr. during their benefit fight and show at the Olympic Auditorium, Los Angeles.
On Feb. 15, Ali had lost to Leon Spinks in a 15-round fight in Las Vegas. Ali was crestfallen. Superman was defeated. But Spinks was too tough.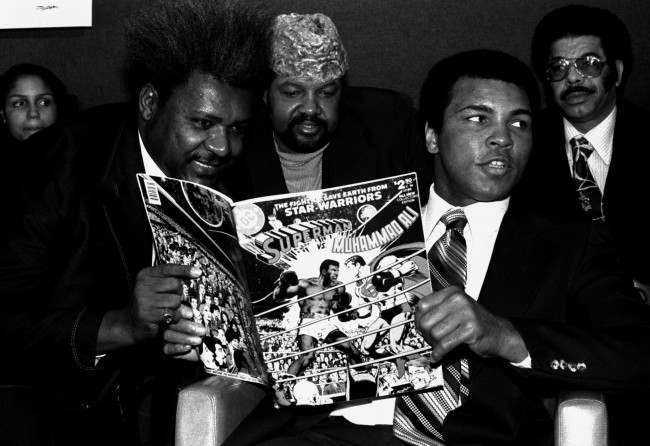 World heavyweight champion Muhammad Ali, right, is shown at a press conference in New York, January 31, 1978, with promoter Don King, left, and Herbert Muhammad, center, to plug a comic book in which he beats Superman. Ali holds a copy of the comic book.
On Aug. 15, Ali won the rematch at the New Orleans Superdome, again after 15-rounds.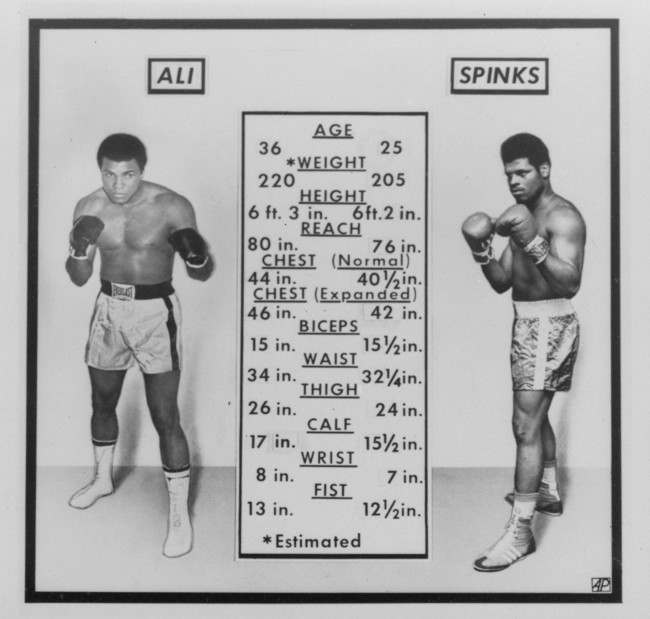 Ali had become the first man to win the heavyweight championship three times.
In between those epic bouts, he entered the ring with the fearsome Sammy Davis Junior: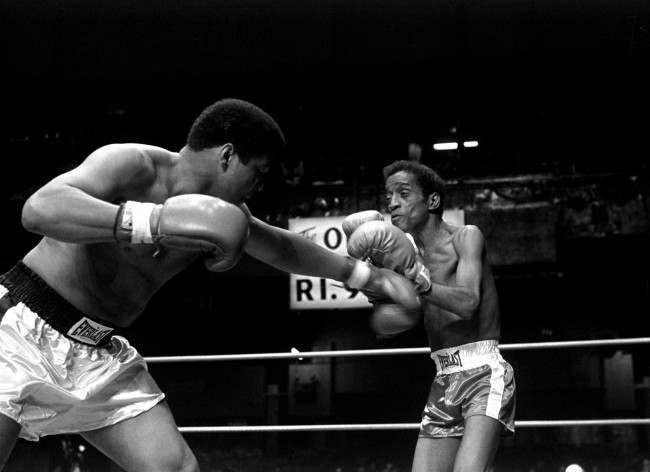 The pair had met for a pretty heavy talk on Black Power:
Ali then fought singing sensation Richard Pryor, Marvin Gaye, and actor Burt Young (born Gerald Tommaso DeLouise), best known for playing Paulie in Rocky.
Gaye was spry.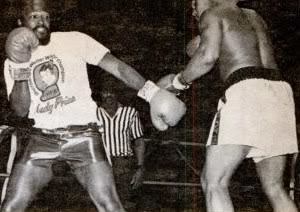 Gaye was riding high following the success of  March 1977 release Got To Give It Up . (If you think it sounds a lot like Robin Thicke's Blurred Lines, you'd be right):
Pryor was terrified.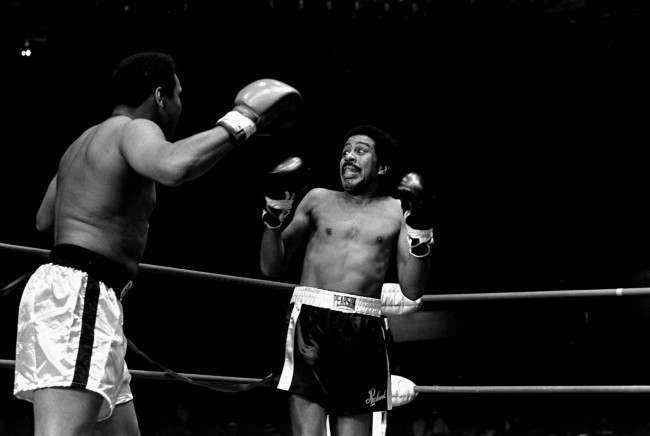 Pryor talked about his bout with The Champ:

Ali wanted to help his former photographer, Howard Bingham, who was running for Congress in the 31st district. Proceeds from the fight would help fund that campaign.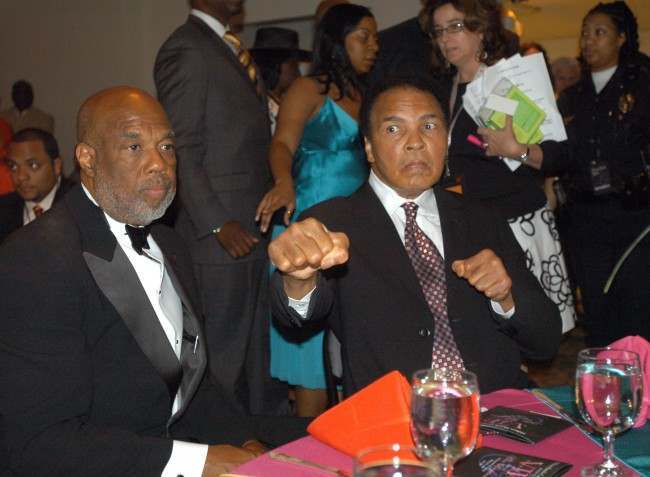 Ali wrote a poem for his friend:
Bingham is smart
Bingham is wise
Elect Howard Bingham
Cut our problems down to size.
The vote was lost. Bingham's nerves and stammer got the better of him:
Unfortunately, at candidates' forums, Bingham would seize up as his turn to speak approached. He would run from the stage before the microphone was his. He lost the election.
In 1993, Pryor and Ali met again.