YEARS before the Sun crested the "News in Briefs" Page 3 feature, US cupcake magazine Pose introduced its readers to the ladies' speech bubbles.

Here's looking at you, duck face.
She can see you. Really. She can. Now off to be with you. Don't worry. She'll be there tomorrow. Right where she is now.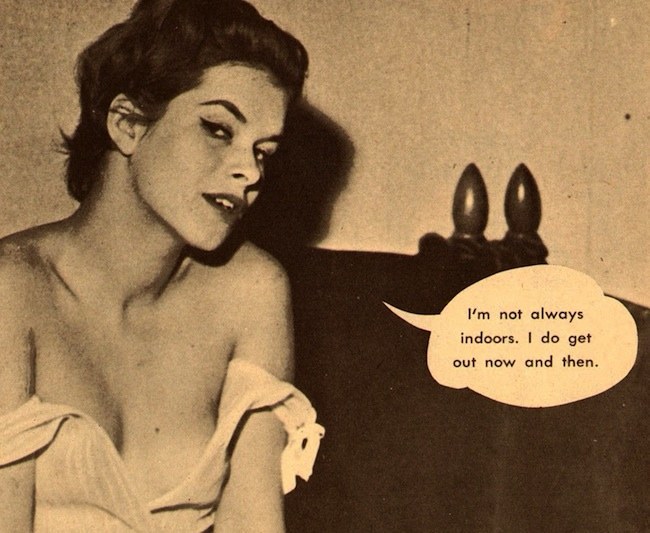 Cats do not walk themselves.
Swell.
What's a Jones girl?
Ok, already. I'll take two.
Next!
Knees… You have knees?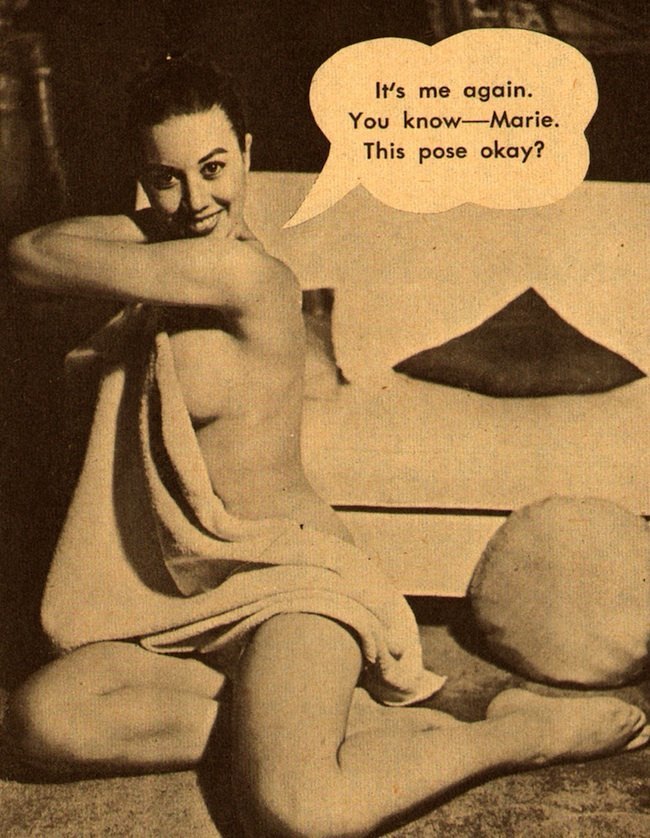 Is that towel or dry skin?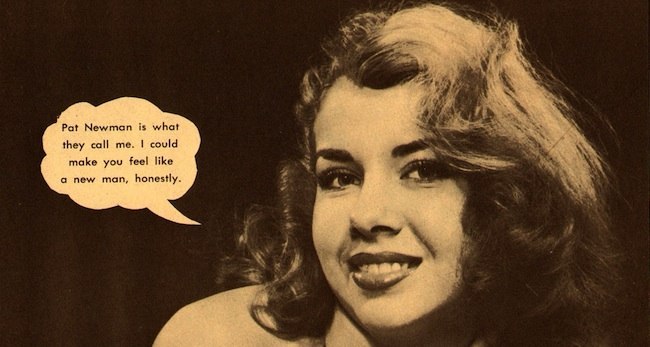 The old me was a straight shooter and loyal to my wife. Thanks to Pat I feel like someone completely new. And I like it!
Taxi!
Hurry up with that taxi!
Run!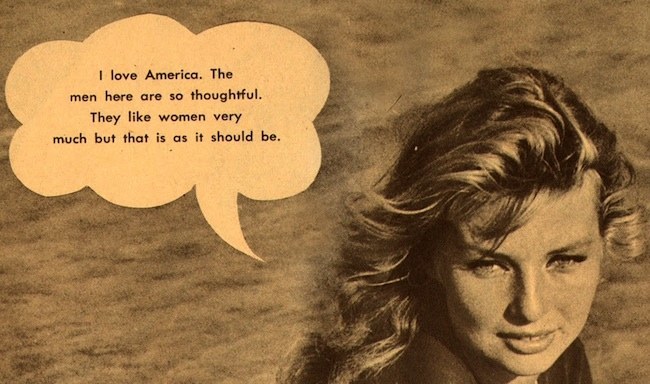 Canadians are easy.
Right now shel's making herself useful by warming the milk.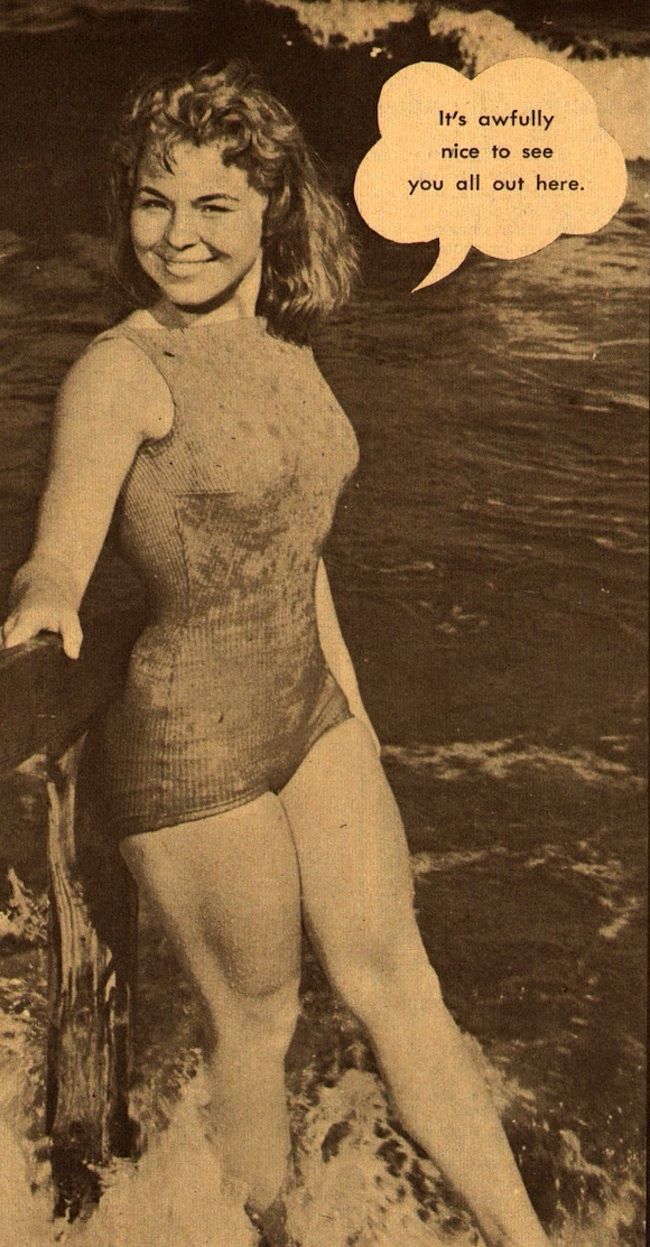 But I came on my own…?
She's very tall lying down.
Yes.
Spotter: GirlMags (NSFW)