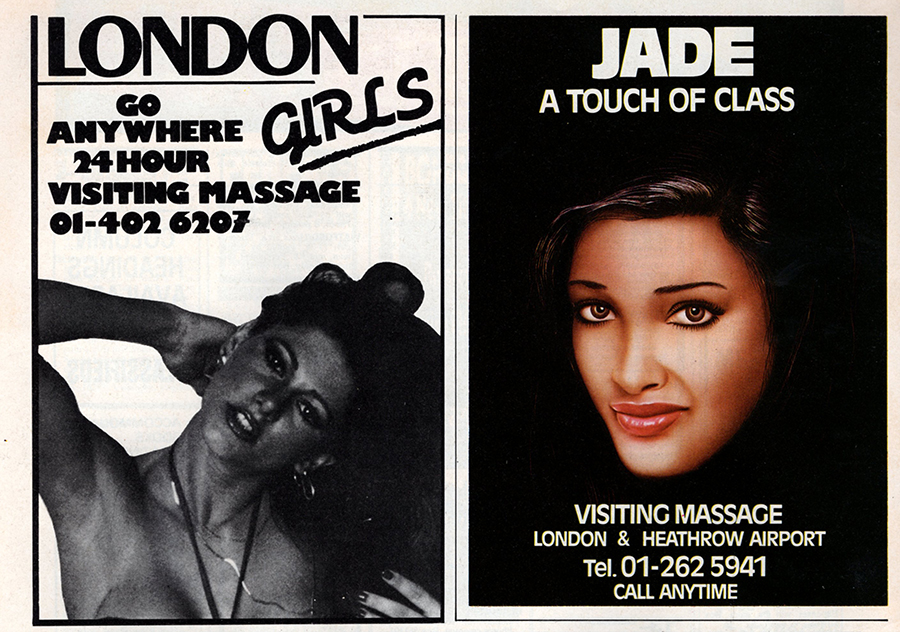 What's the story with all the "visiting massage" services in British adult magazines from the early 1980s? Should you happen to look inside one of these magazines (reading it for the articles, of course) – take a peak at the last pages, and you'll find dozens and dozens of visiting massage adverts. As someone who did not live in England during those days, I am a tad curious about this evidently booming business.
Granted, any nudie magazine, British or otherwise, is going to have its back pages chock-full of illicit temptations no matter what country – but it seems England had cornered the market on visiting massages in the early eighties.
The advertising is curious as well – clearly targeting international visitors flying in at Heathrow.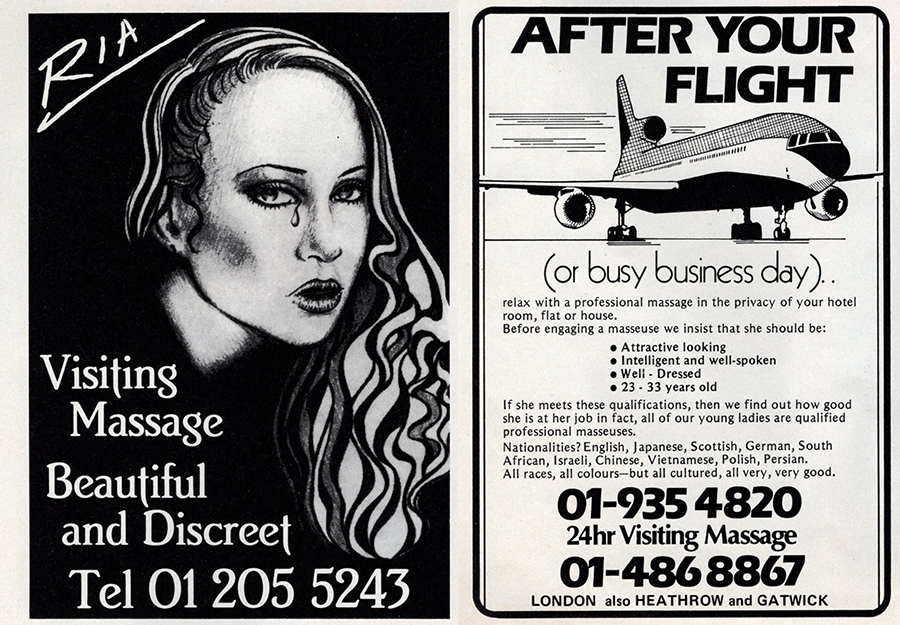 Naturally, the services are advertised to be "discreet". I'm instantly reminded of this Monty Python skit –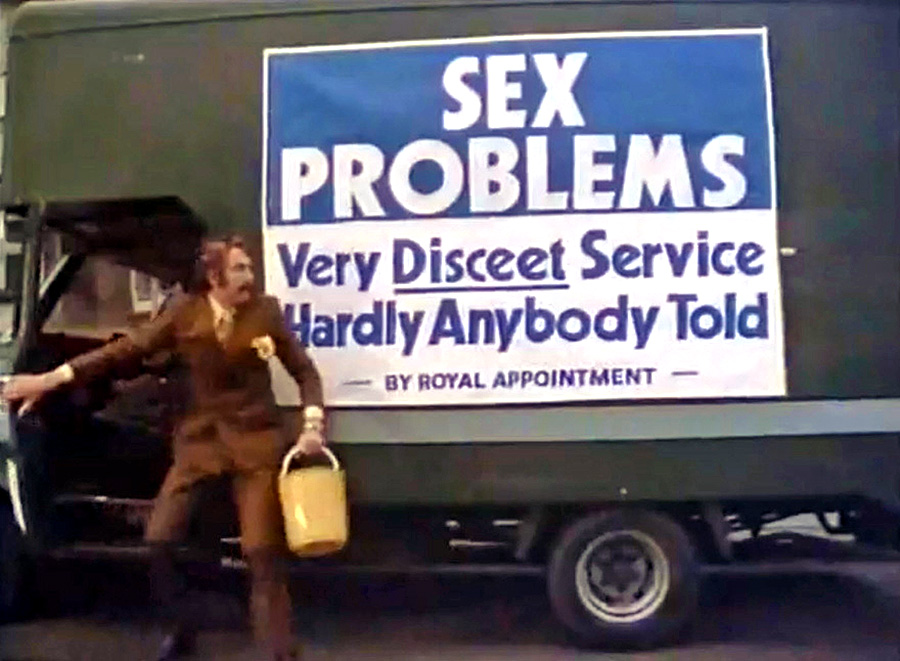 In addition to being supposedly discreet, the advertising often tries to pass itself off as just a stress therapy service – just a way to unwind and relax after a long flight.  (Yeah, sure.)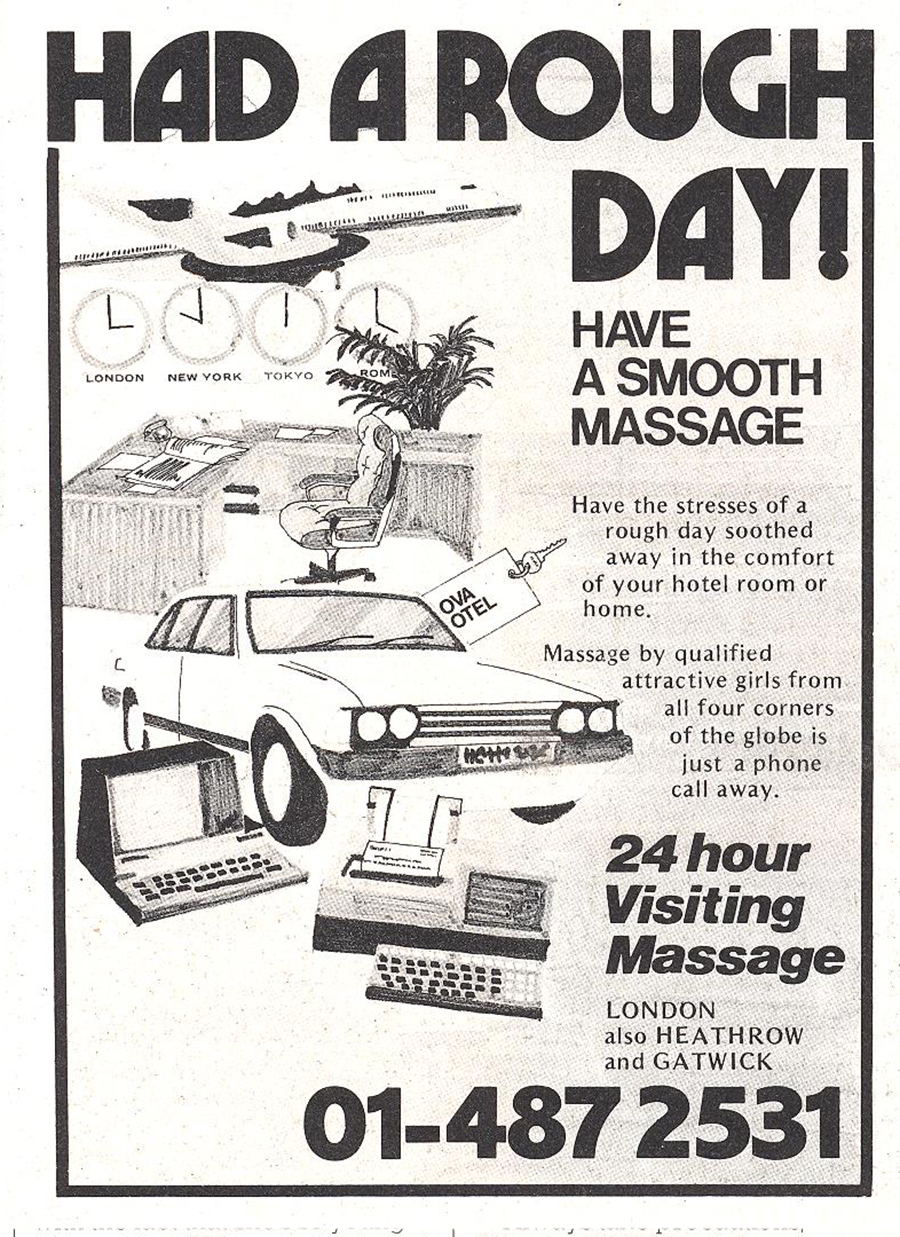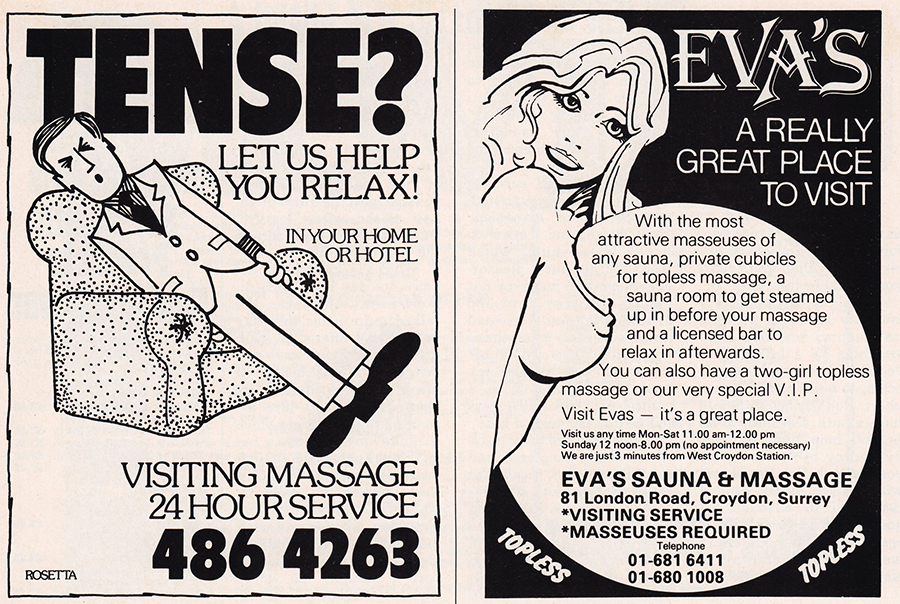 Admittedly, having a drink in "licensed bar" after a topless massage doesn't exactly sound like torture.  It's understandable that this became such a thriving business.  I wonder what ultimately killed these services? By the end of the 1980s, British adult magazine back pages were devoted to those 1-900 number ads – with not a single visiting massage service listed.  Was there a crackdown?
These are questions I can't answer – but perhaps some readers can.  In the meantime, here  a handful more adverts from the "golden age" of the visiting massage.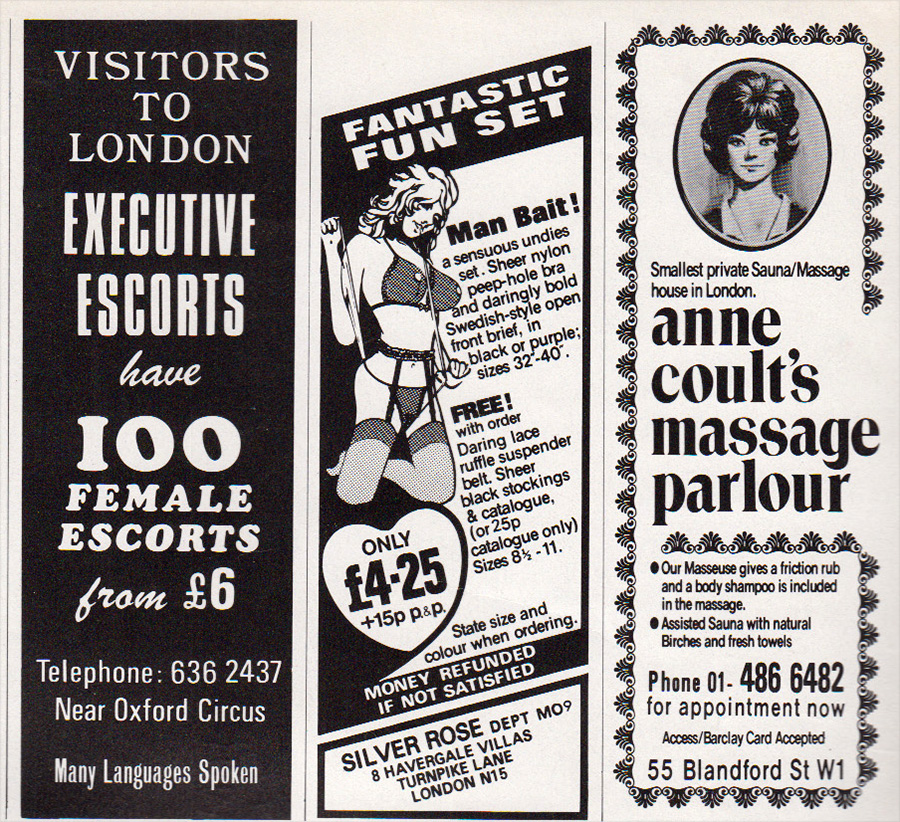 Note that some of these establishments didn't do housecalls, but they were conveniently located for travelers to stop by for a friendly visit.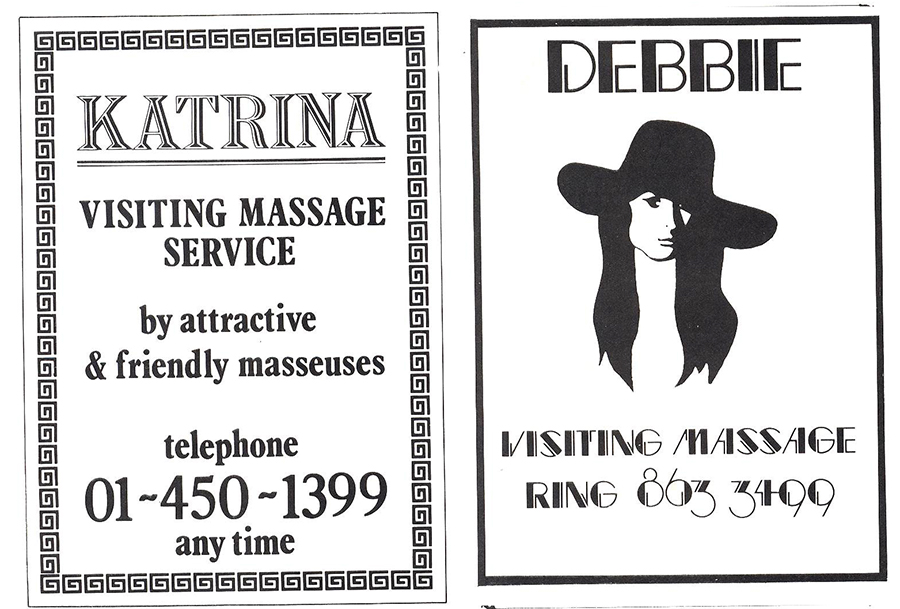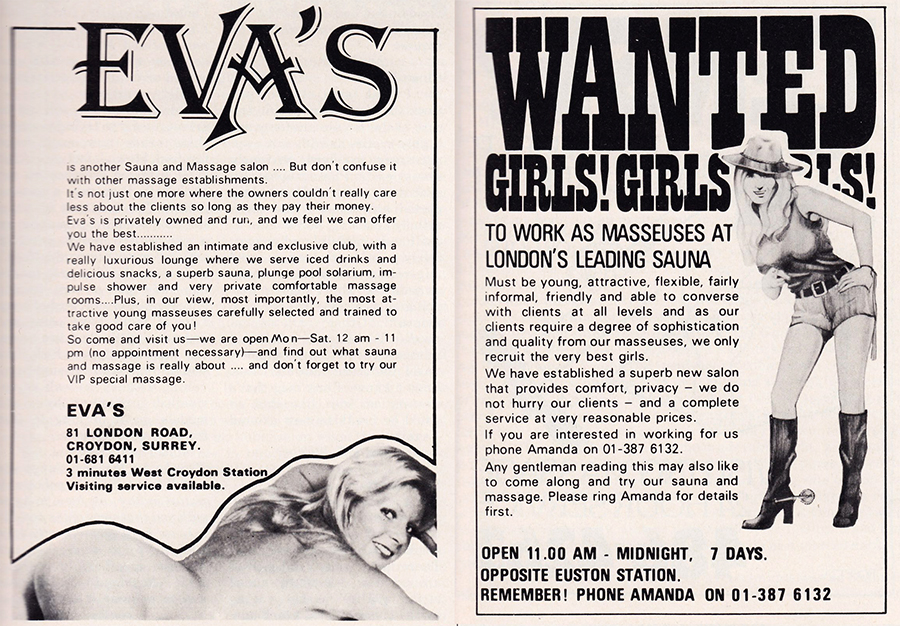 Eva's sounds quite nice: "We have established an intimate and exclusive club, with a really luxurious lounge where we serve iced drinks and delicious snacks, a superb sauna, plunge pool solarium, impulse shower and very private comfortable massage rooms."