IN 1902, L.A. Vaught saw his Vaught's Practical Character Reader published in Chicago. This book on phrenology was introduced thus:
The purpose of this book is to acquaint all with the elements of human nature and enable them to read these elements in all men, women and children in all countries. At least fifty thousand careful examinations have been made to prove the truthfulness of the nature and location of these elements. More than a million observations have been made to confirm the examinations. Therefore, it is given the world to be depended upon. Taken in its entirety it is absolutely reliable. Its facts can be completely demonstrated by all who will take the unprejudiced pains to do so. It is ready for use. It is practical. Use it.
With the aide of these diagrams you will know the difference between a good egg and bad egg. But what did the author look like?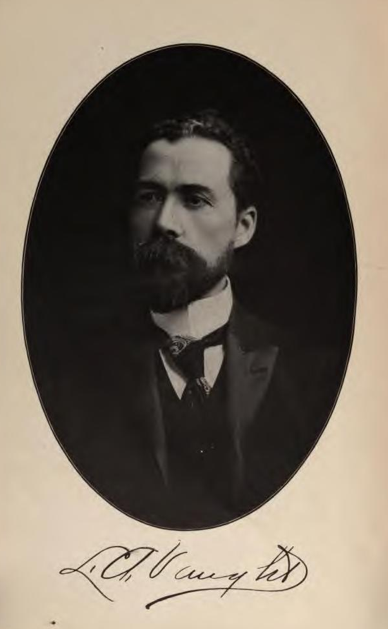 We'd like to know what kind of mouth he's hiding beneath that busy beard? Is it one that indicates  man who will stop at nothing to make a rival look bad, such as concocting a set of physical rules that will have men, children , women and pets take one look at the man who stole the love of his life and howl as if the very Devil were stood before them?
Meanwhile, you can print out this handy chart of Vaught tips:
The broader the head the more selfishness.
The higher the crown the more pride.
The fuller the upper side temples the more taste.
The fuller the lower forehead the more practicality.
The rounder the head the more feeling.
The more square the head the more thought and exactness.
The narrower the head the less force.
The less backhead the colder the disposition.
The more closed the eyes the more secrecy.
The higher the eyebrows from the pupils of the eyes the more credulity.
The more middle face the more energy.
The more lower face the more sensuality.
The finer the hair the finer the brain.
The tougher the hair the tougher the brain.
The thinner the lips the less afection.
The more the teeth are shown the more love of applause.
The more features that turn upward the more cheerfulness.
The more affectation in the voice the less substantial the character.
Now read on…