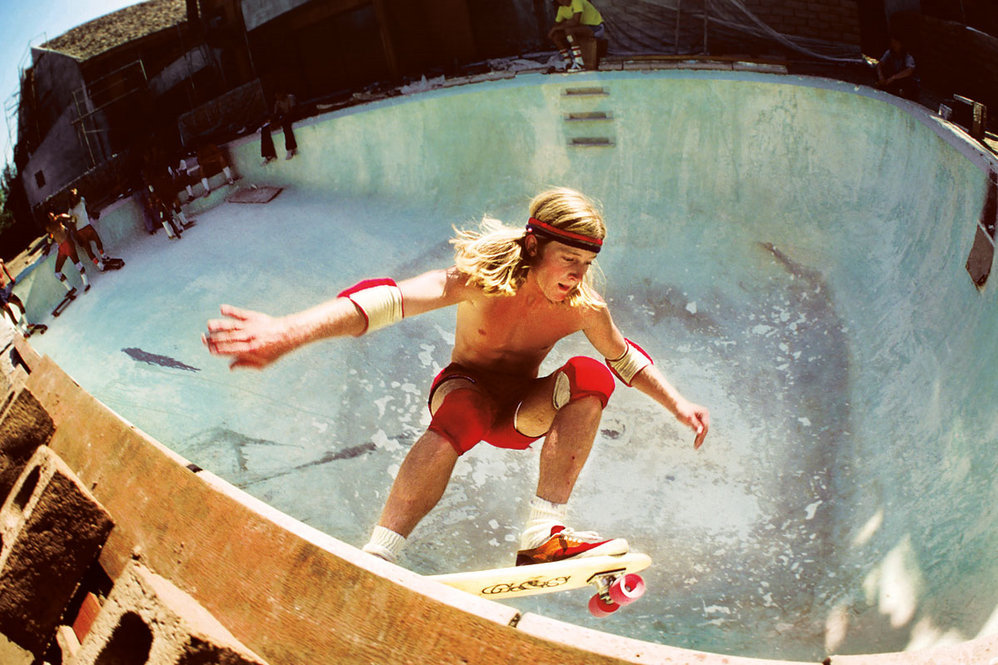 The subculture of skateboarding that professionalized in the 80s and 90s to become a multimillion-dollar empire largely came about because of a mid-70s California drought. Skaters capitalized on the new wealth of empty pools and concrete canals, pioneering daring new tricks and turning the pastime into a truly athletic endeavor, "with stylish, fluid, surfing-inspired moves."
In the years just before the emergence of Bones Brigade, Z-Boys, Powell Peralta, and superstar skaters like Tony Hawk, unknown locals shredded the concrete landscape up and down the California coast and as far south as Baja, Mexico. And photographer Hugh Holland documented them for three formative years, 1975-78. He first exhibited the photos in 2006 at M+B Gallery in L.A., then published them in his 2012 book Locals Only.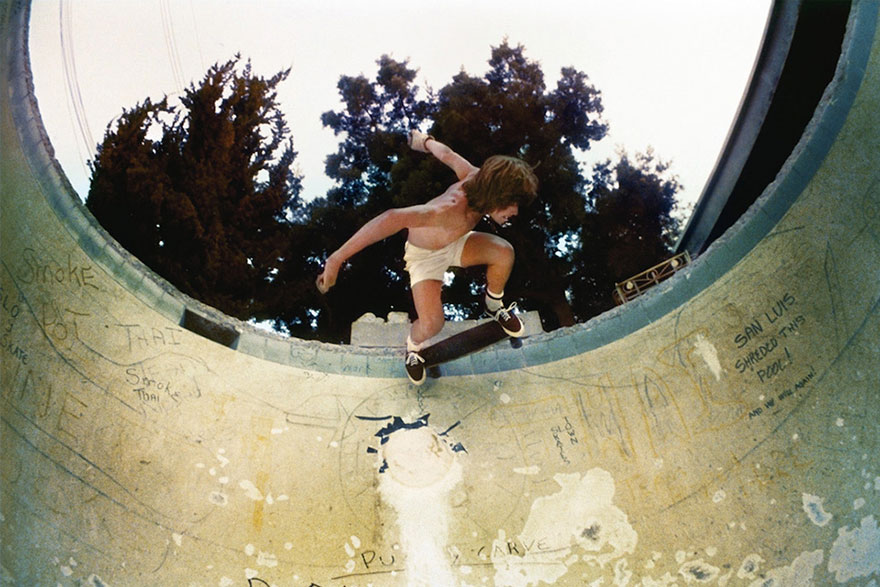 Though not a skater himself, Holland gained insider access, documenting what would become a global movement. He started with the locals in L.A. where he lived, using recycled 35mm film ("This was Hollywood after all," he says in the book.)
When corporate sponsors came calling in 1978, Holland moved on to other subjects. "I feel that was a brief moment," he says. "It was like the beginning and the end." He was attracted to the vibrant scene the locals themselves created. The photos capture both the wildness and discipline of a subculture self-defining its boundaries, rules, and aesthetic constraints, at the same time as it invented the power moves of a demanding sport.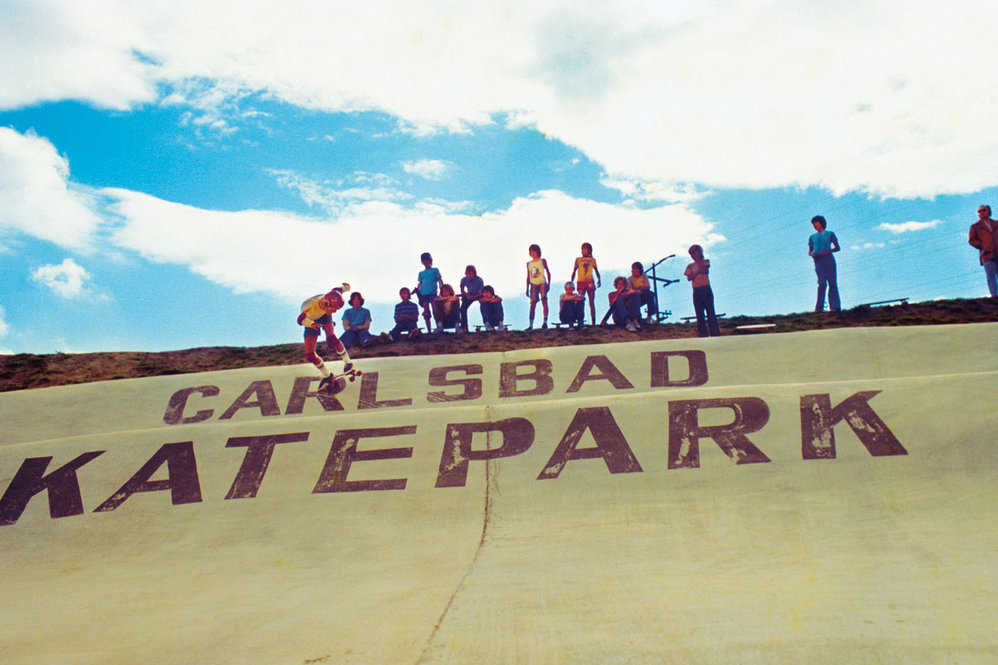 "It spread like wildfire all over Southern California," says Holland in the book. "I know it happened in other parts of the world too, but California felt like the center of it all." Holland reveals in an interview that many of his subjects "became pros really quickly, even before I finished."
"Some of them were taken by companies like Quiksilver or there were t-shirt companies making money off of them." (The skater below is Danny Kwok, who became a famous surfer and is now president of Quiksilver entertainment. At the top is the famed Stacy Peralta.)
I kind of lost interest. Things began to change. It started with skateparks and contests – suddenly all the skaters were dressed up in t-shirts with company logos on them. And knee pads and elbow pads and helmets. I was interested in that shirtless, no socks, no shoes time.
What grabs us in Holland's photos—apart from the nostalgia factor fashion designers quickly seized on—is the inherent danger of it all, the fleeting, sun-drenched moments of bravado and abandon, over almost as soon as they began.