Here are some catalog pages for Halloween costumes and party supplies from the 1920s through the 1950s, featuring some disturbing (and sometimes racist) masks, and killer decorations.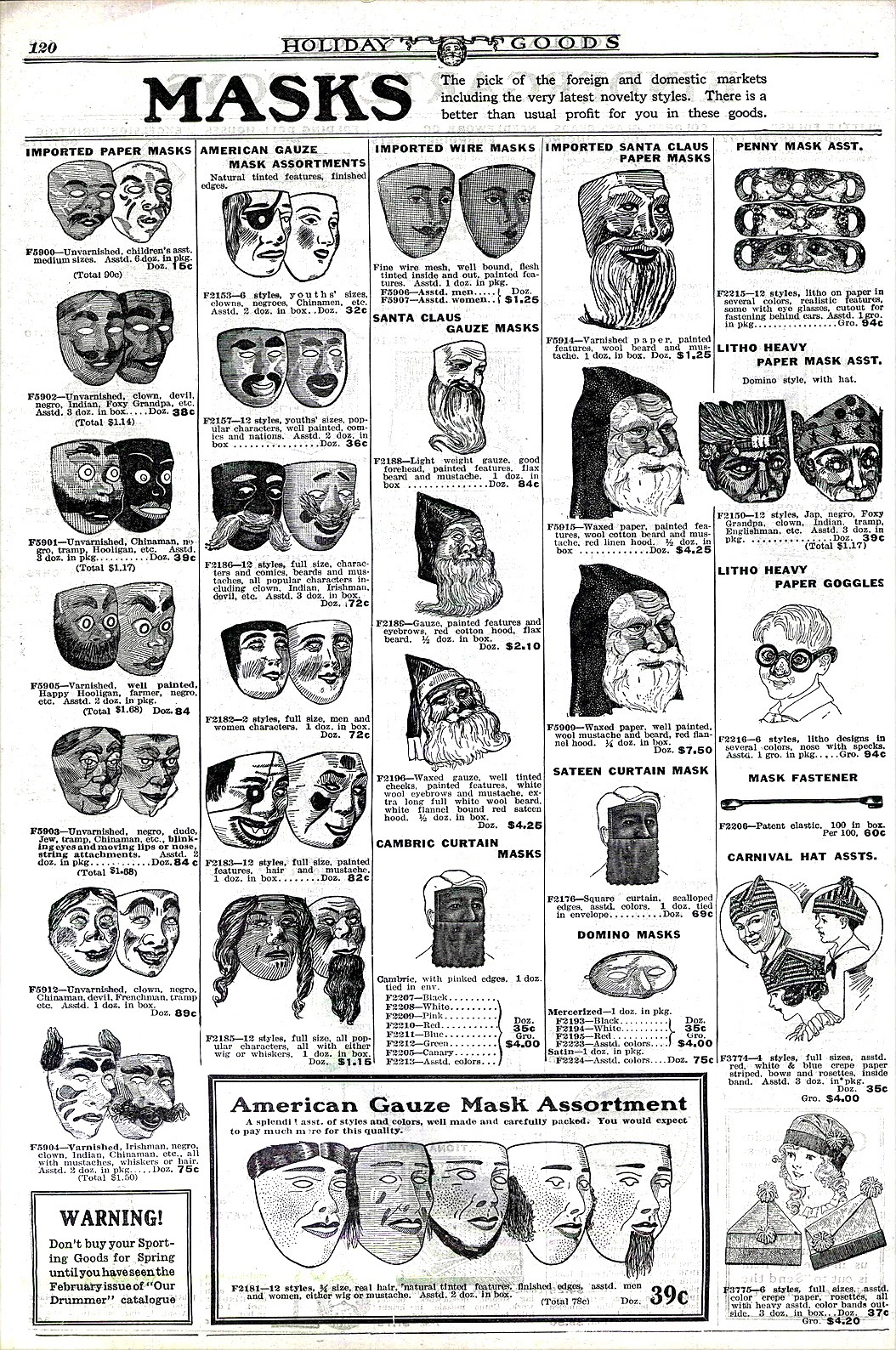 This 1922 Holiday Goods ad offers the popular racist line of masks featuring the "Irishman, negro, clown, Indian, Chinaman, etc" masks.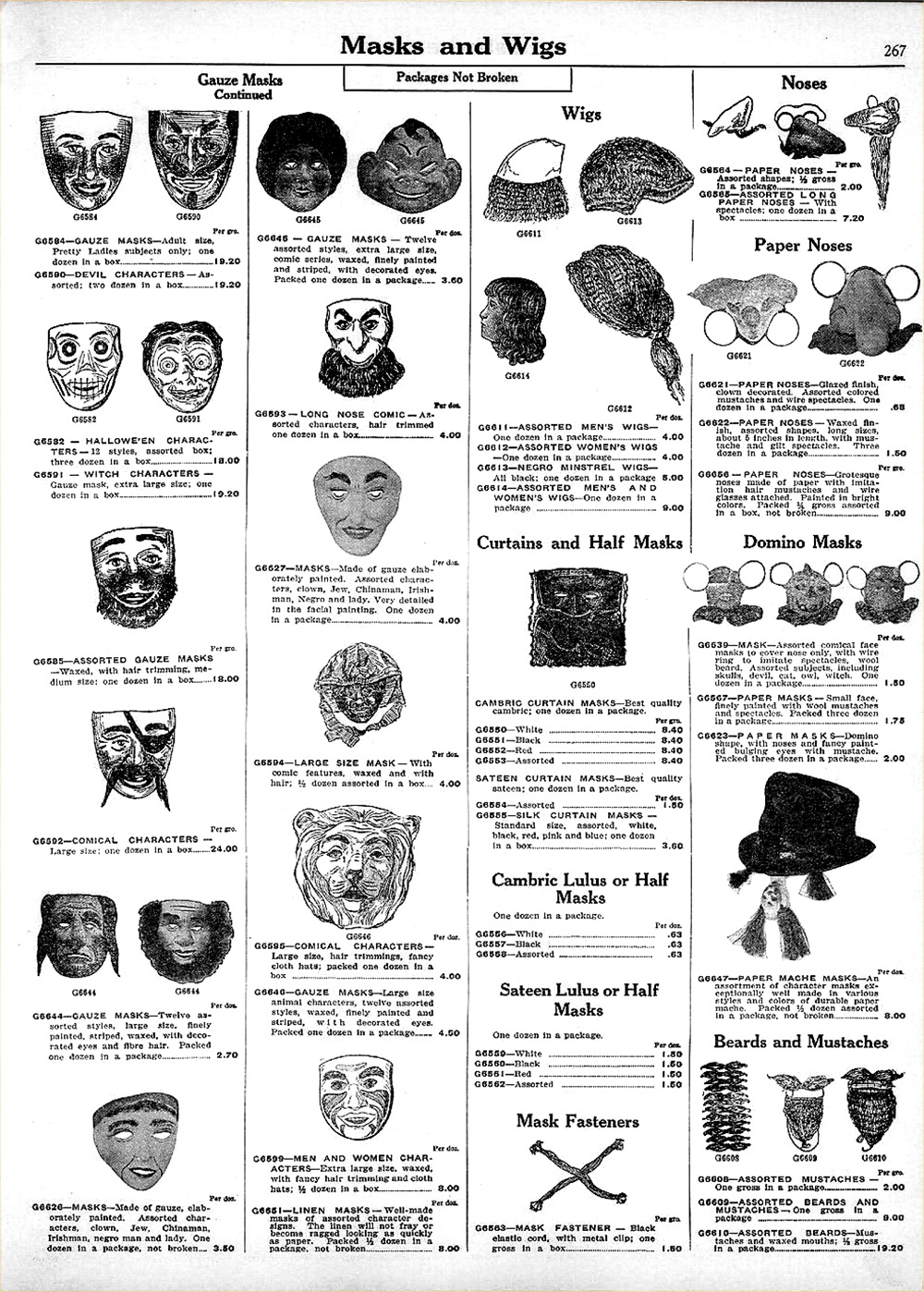 This 1928 collection not only offers the Chinaman, Irishman and negro man… but also the Jew.  A fun time is to be had by all!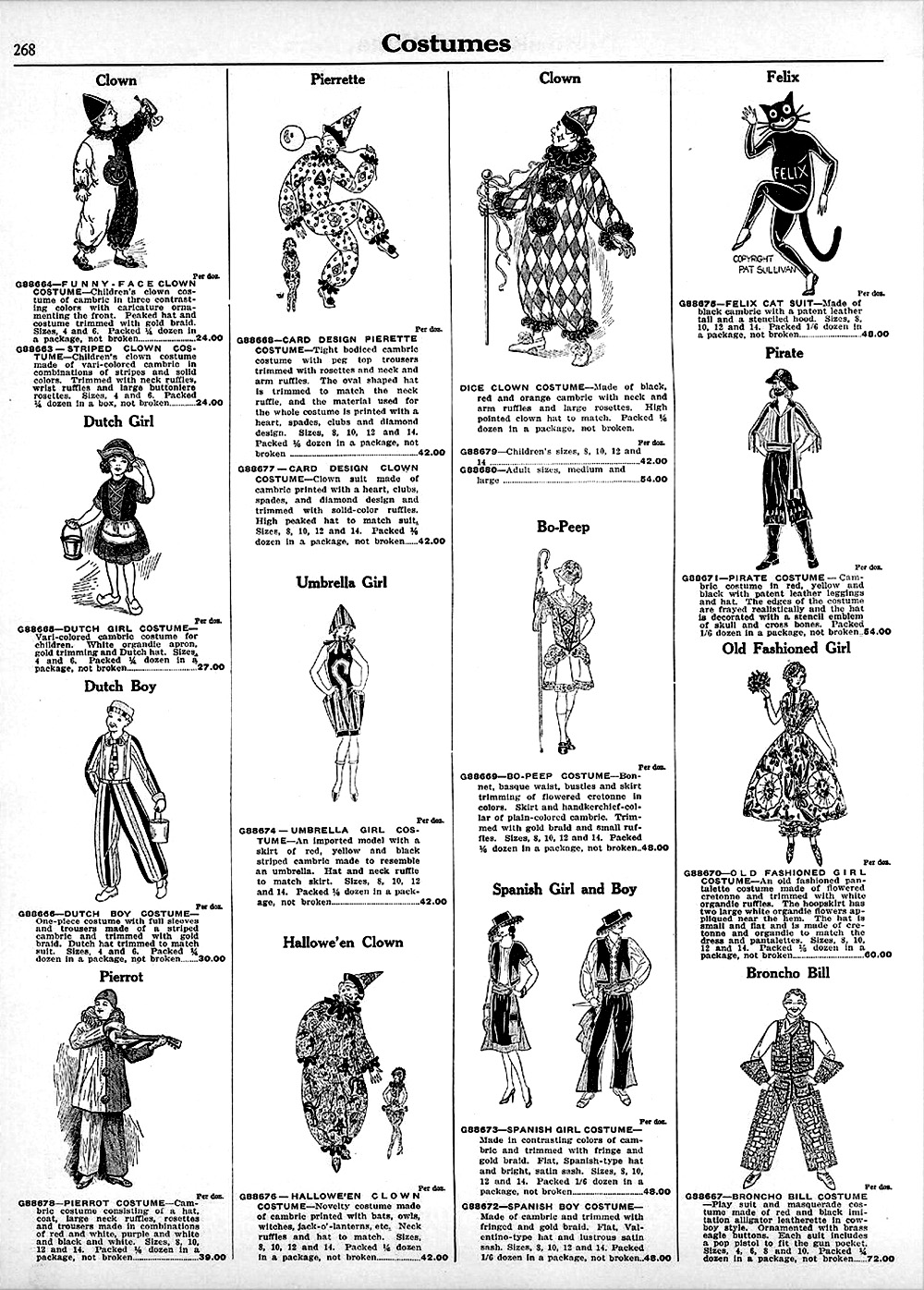 It's hard to tell exactly what it would have looked like, but I'm betting that "Hallowe'en Clown" would have been the stuff of nightmares.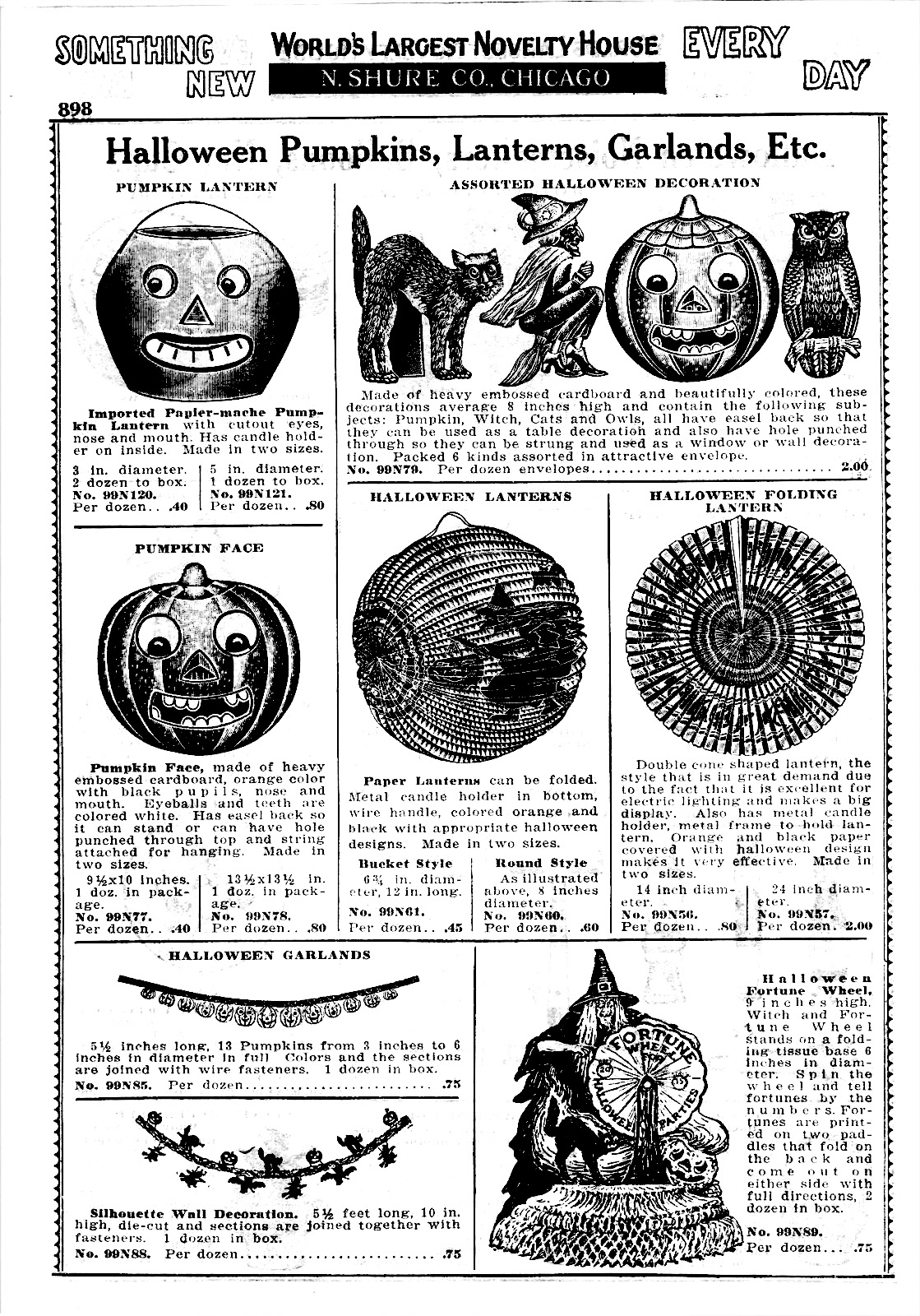 This 1929 catalog features a completely badass "Halloween Fortune Wheel".
Interesting that they called Trick or Treat baskets "Nut Cups" back then.
Twenty years later, and they're Trick or Treat baskets, "Nut Baskets".  I'd love to see the "Old Witch Halloween Stunts" game.  Boys and girls are asked to perform "novel stunts" – which I'm sure would be unsafe and strictly forbidden today.
Take note that the big Jack-o'-Lantern is now $4.50, and was only $3.00 in 1949.  For some of these items, the picture/description stays the same, and all that changes is the price.