Have a look at some bold and interesting interiors from the book Interior Decoration A to Z (1965) and a 1974 issue of Woman's Day magazine. Compare, contrast, discuss, be awed by interior décor mojo of the vintage home.
Interior Decoration A to Z (1965)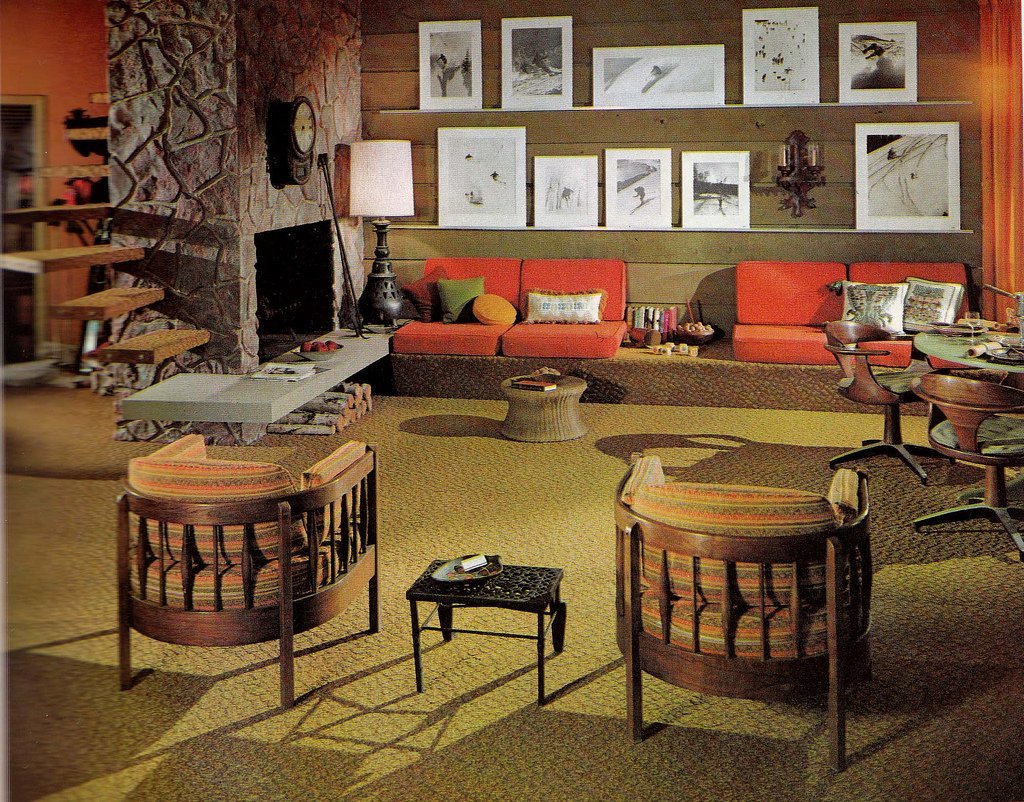 That staircase looks highly treacherous.  Even for the completely sober, that would make for a dangerous walk!
Looks like a Las Vegas high-rollers suite.  But no, it's your grandparent's living room.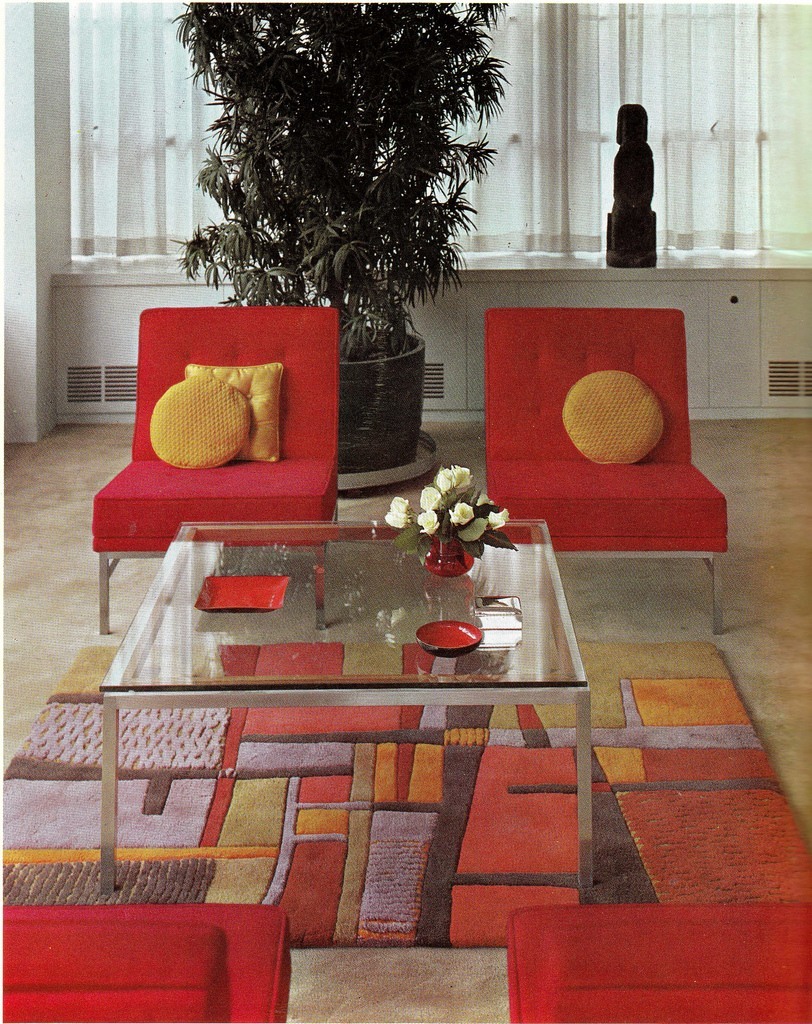 To get that classic Sixties look…just let a bunch of Swedish concept designers loose in your house.
If you've ever been to Graceland, you'll be getting déjà vu about now.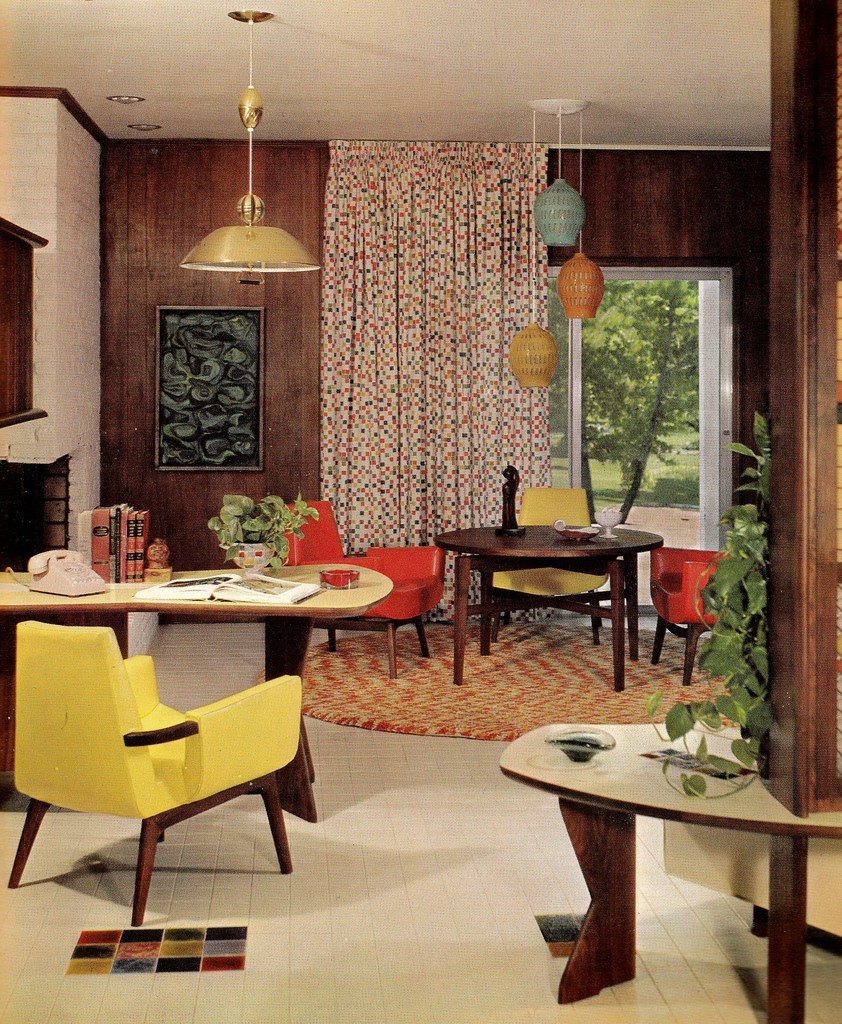 It's '65, so, you've just got to have that ashtray.  Not a single one of these interiors is without one.
I can't quite get a handle on what the story is with that indoor pond/fountain thingy, complete with fake pond flora.  If you've seen Peter Sellers' The Party, you're well familiar with the 1960s' love affair with odd water decorations.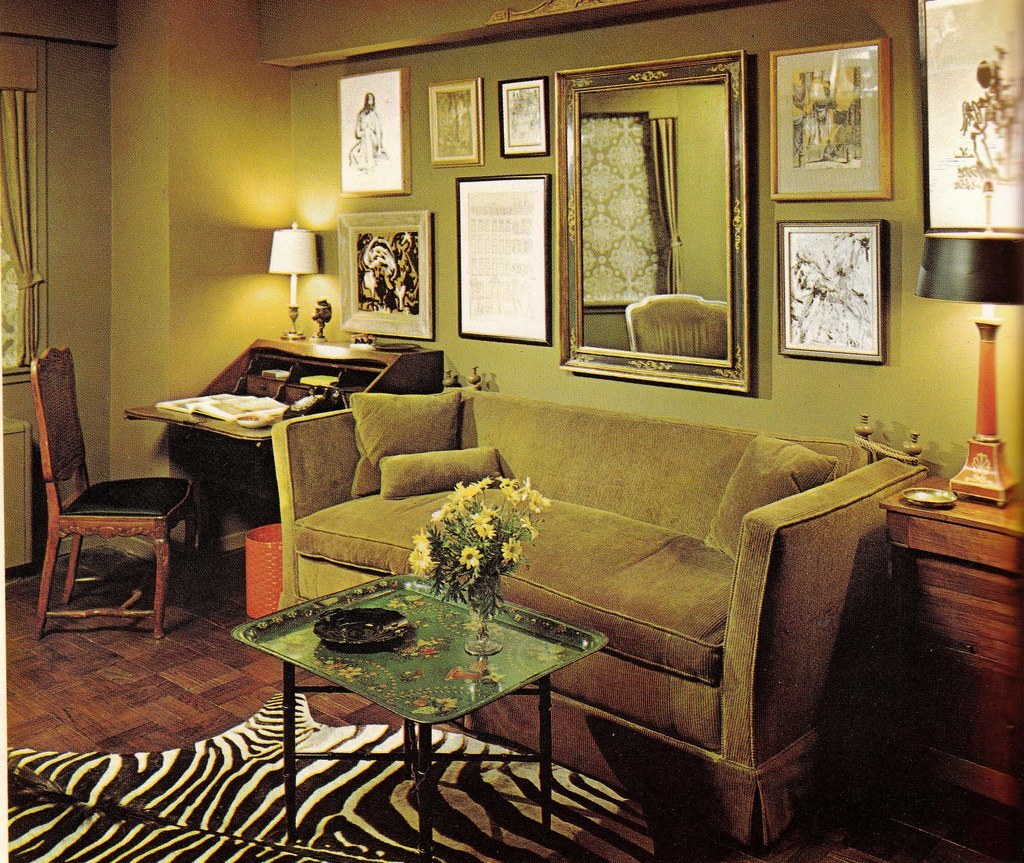 Authentic zebra skin – never looks out of place.
Woman's Day magazine (1974)
Wow. My brain can barely handle this; it's hard to say which startles me the most. Is it the mirrored Rubik's Cube end table? Or maybe it's the overbearing level of blue in the room…. or perhaps the odd way tiny flower pots are hung on a lattice fence? You've got to hand it to designers in the 1970s – they weren't shy about experimenting. Perhaps all that recreational drug use gave them the courage.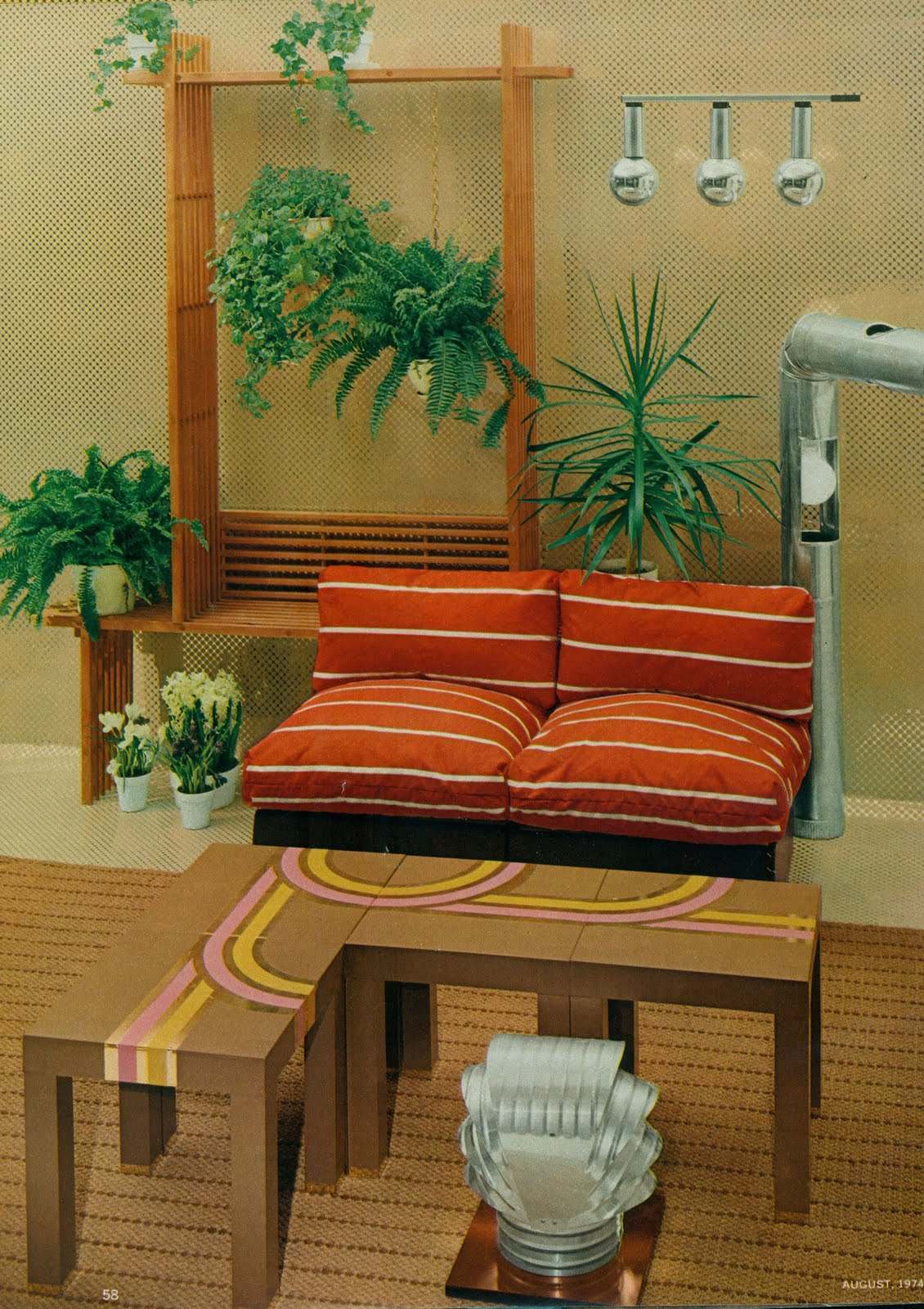 I'm okay with this; however, the metallic lamp behind the couch looks like someone is storing their gas furnace exhaust vent in the living room. The metal floor decoration looks like alien head-wear.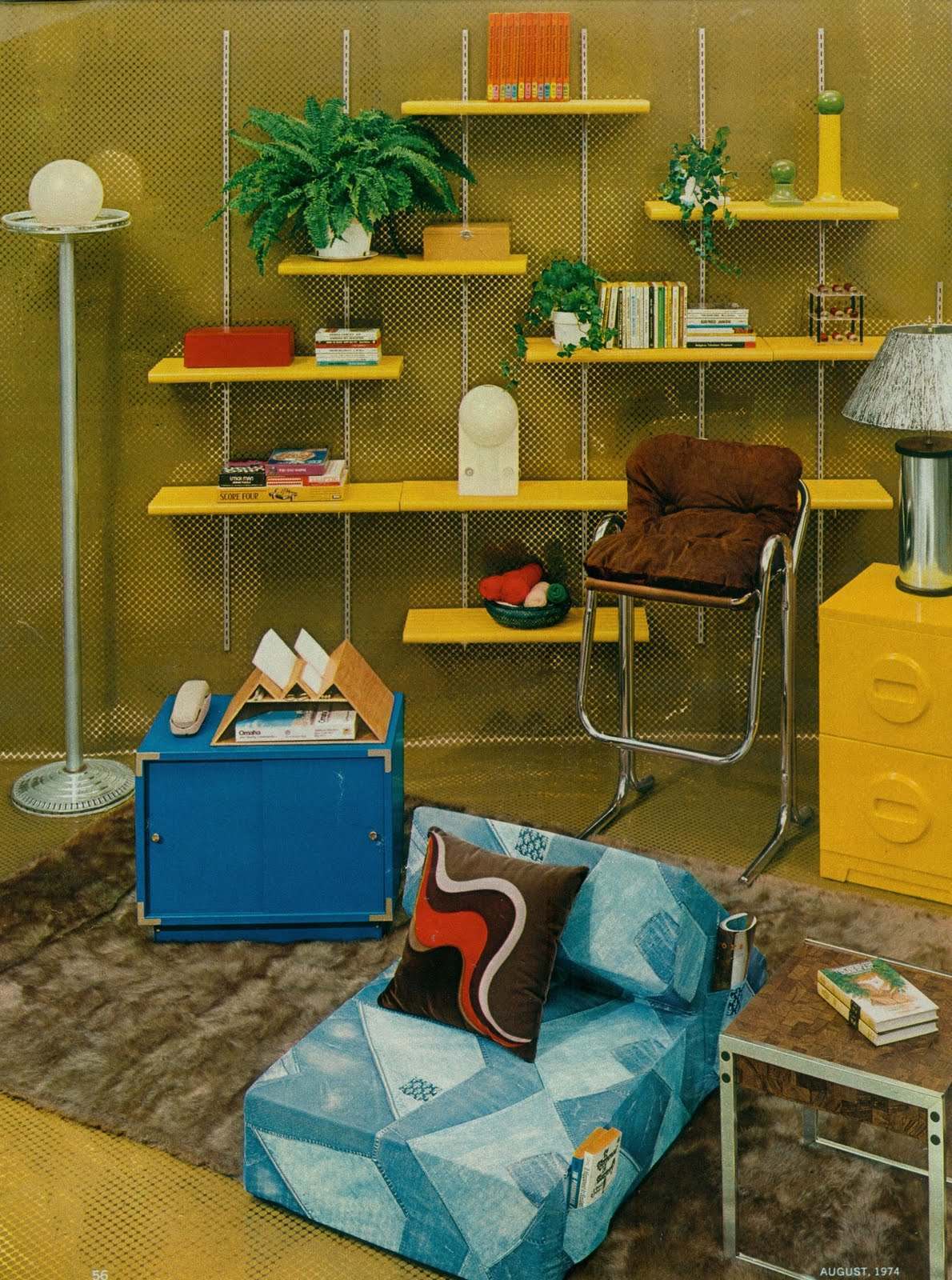 So chaotically put together, it looks like a booth at a flea market. The books stuffed in a pocket on the pillow chair is a nice touch. That's an Omaha phone book BTW and the game on the shelf is Score Four.
I'd also like to add that the rug is the perfect color to hide all those bong water stains.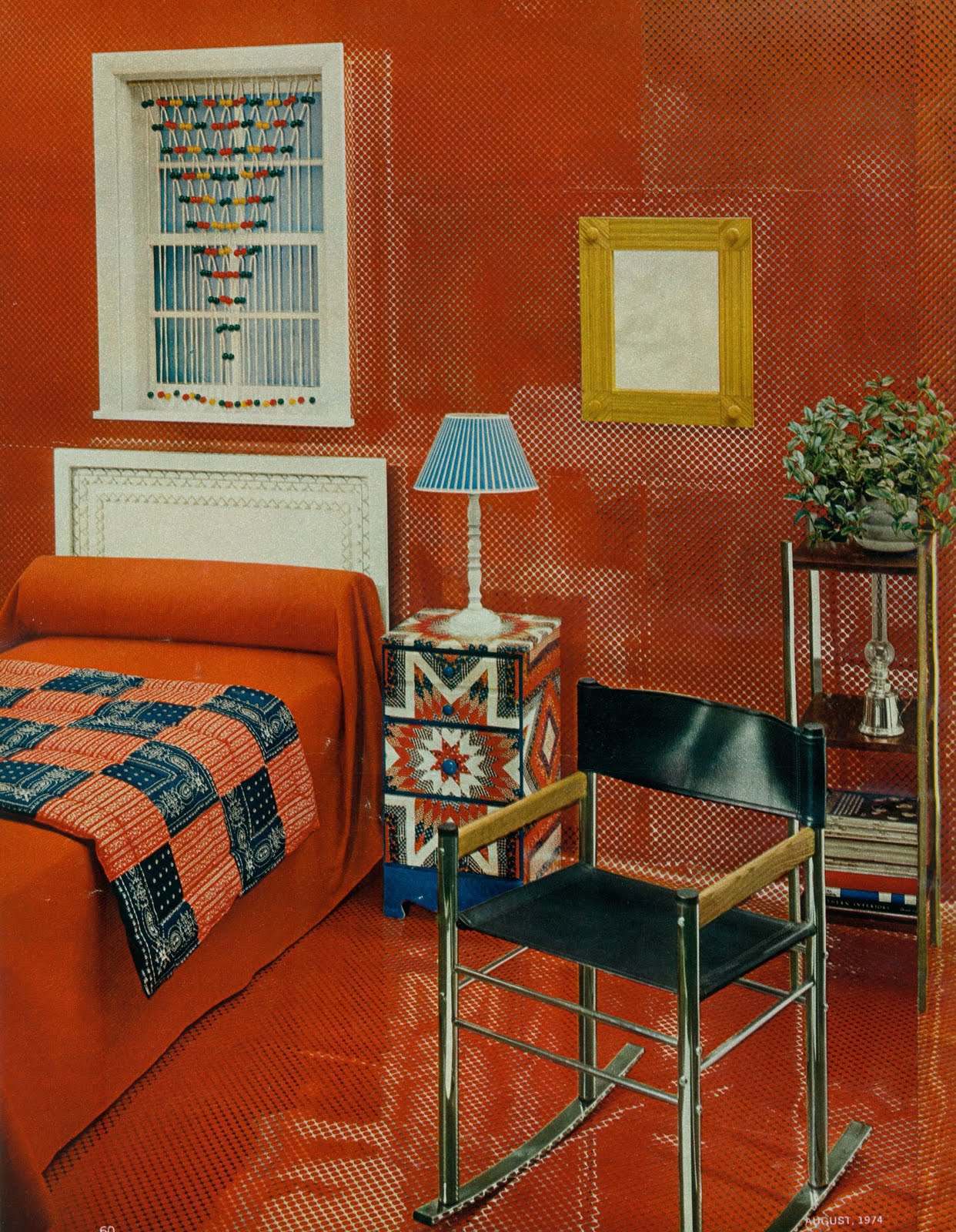 The entire wall and floor seems to be covered in small reflective red squares. Can you imagine the tension headaches you'd get living like this? The yellow frame apparently holds a picture of the void. That's deep, man.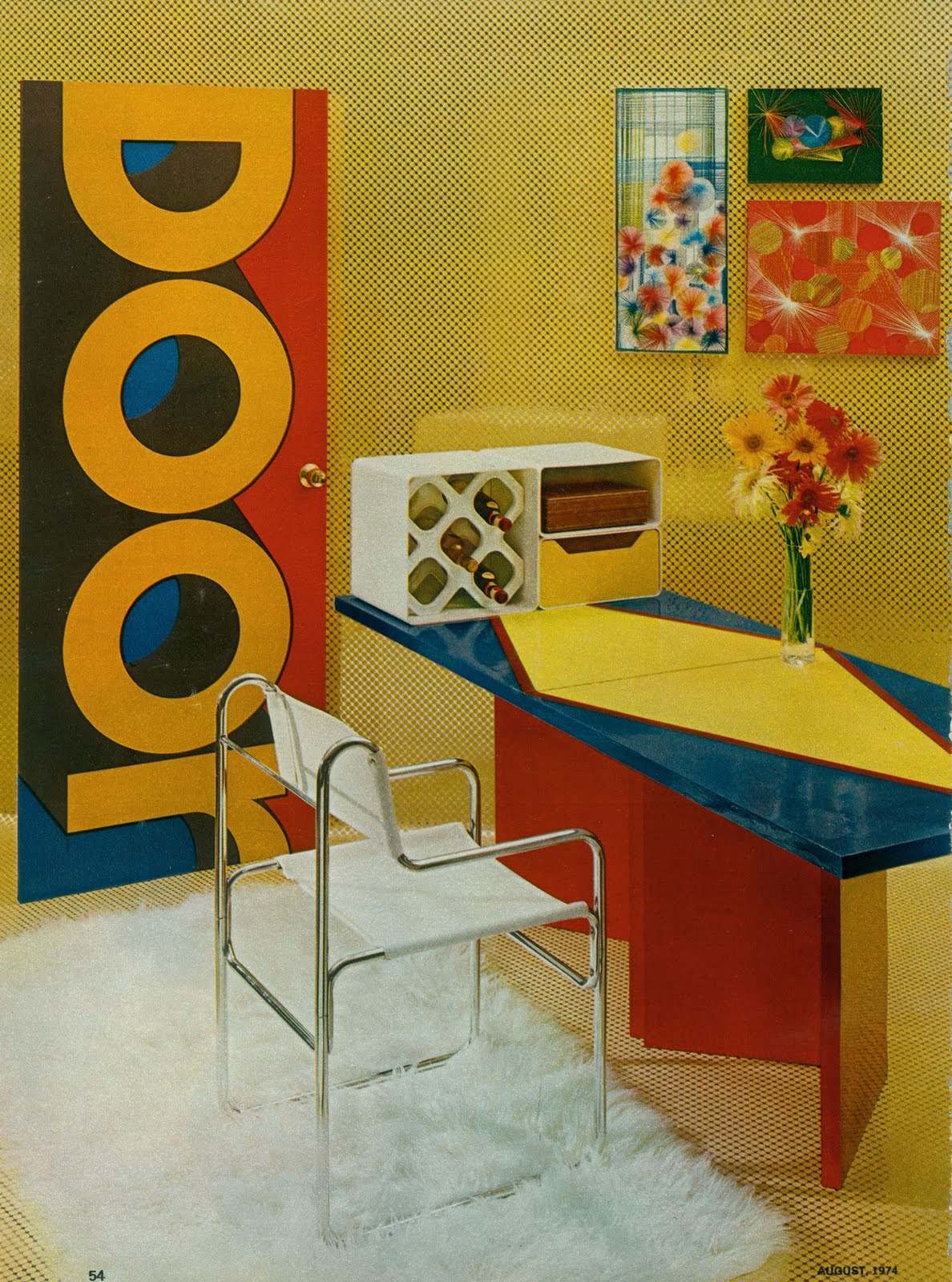 What kind of room is this? Is this an office? There's a wine rack, a shag throw rug, some trippy wall art, and of course the DOOR! DOOR! DOOR! DOOR!