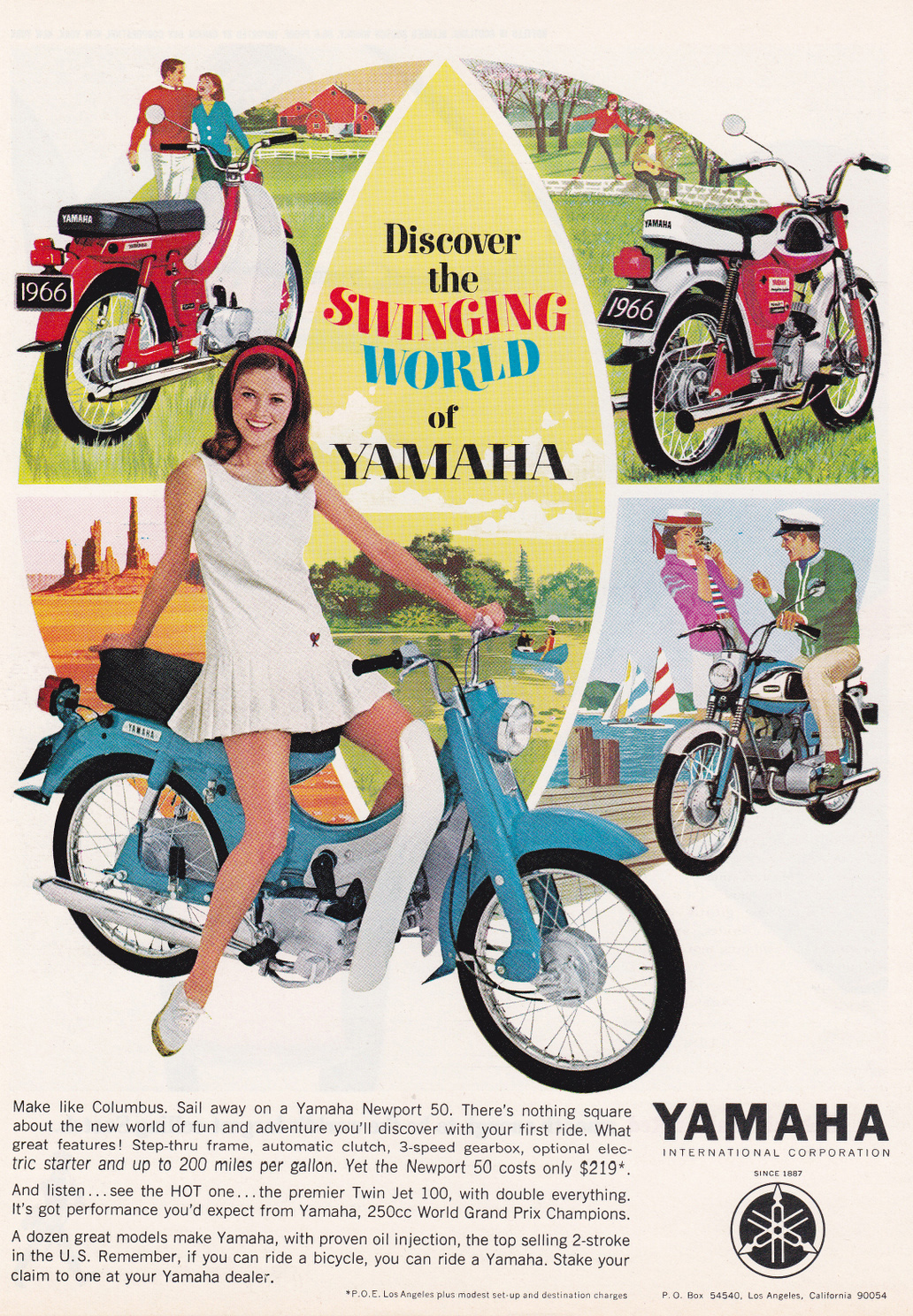 "There's nothing square about the new world of fun and adventure you'll discover with your first ride."
In the latter half of the 1960s, Yamaha, Suzuki and other motorcycle companies started targeting the young Baby Boomers, a massive generation with unprecedented levels of leisure money ready to be spent.  These mod young suburbanites were primarily being sold on the smaller, less than 150cc brand of motorbikes – they're cheaper and less intimidating.   Perfect for the wannabe jet-setting playboys of the New Generation.
And, as you might expect, the primary consumers were males – and, thus, the primary means of marketing these motorbikes was the "sex sells" approach.  Just throw in some groovy chicks to the advertising and the easily duped male consumers will believe a "Yamaha Street Scrambler" was his sure ticket to getting the ladies.
So, let's have a look at some 1960s advertising (and a few from the early 70s) which target the up-and-coming, horny white male, flush with cash.  Enjoy.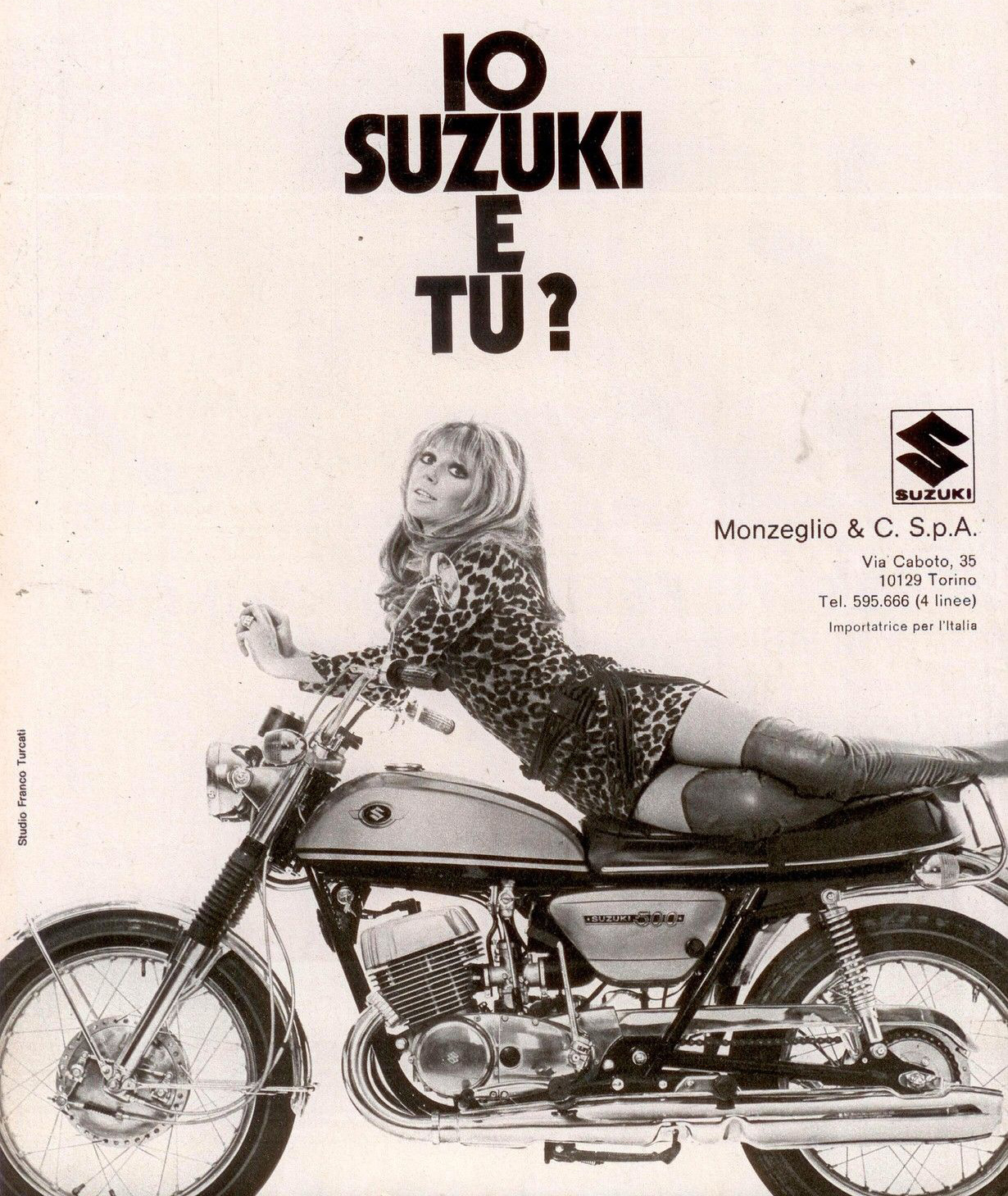 Of course, the US wasn't the only market; Europe was perfect for selling two-wheeled transport to young men: they weren't (and still aren't) as car-crazy as Americans.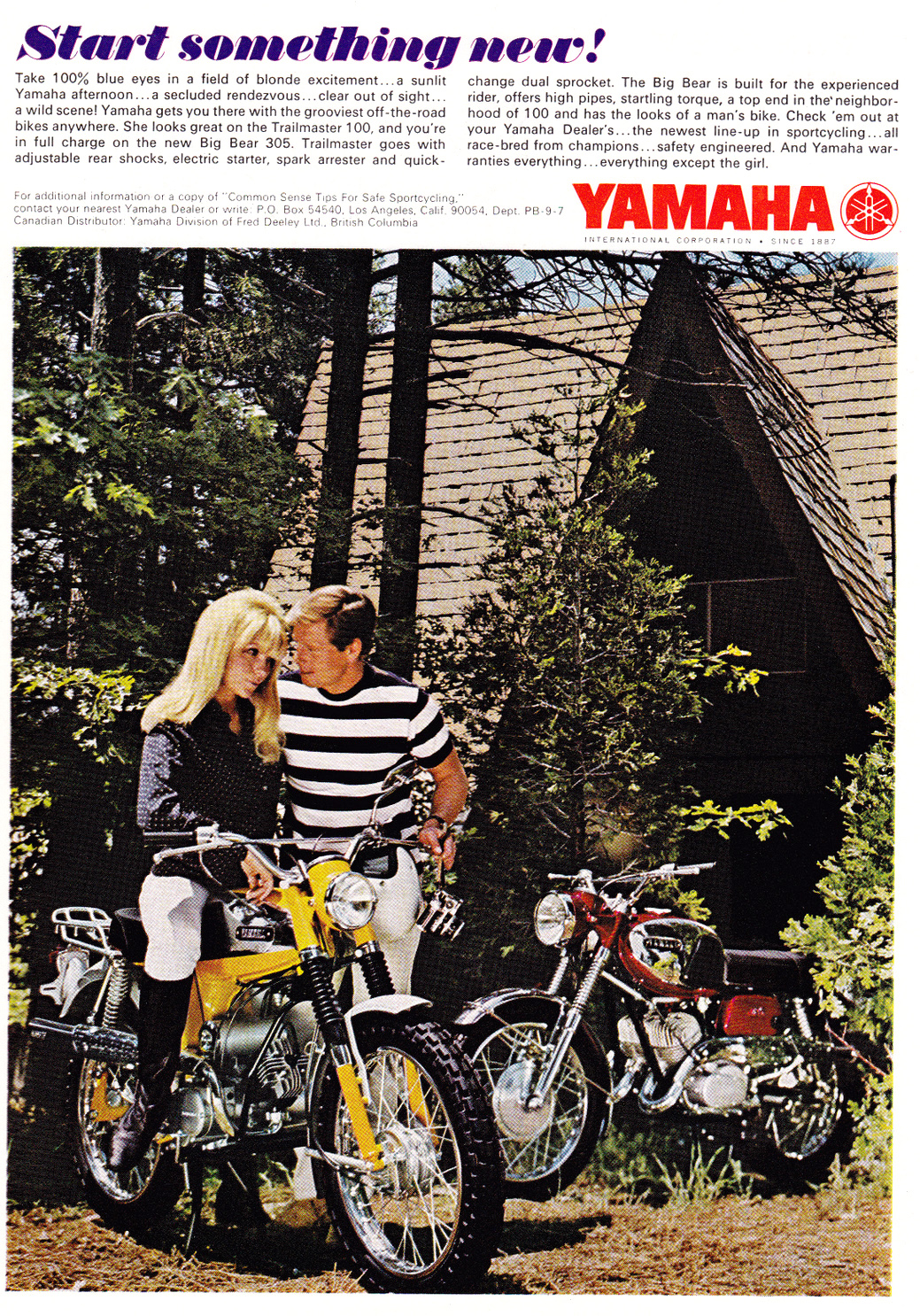 "Take 100% blue eyes in a field of blonde excitement… a sunlit Yamaha afternoon… a secluded rendezvous… clear out of sight… a wild scene!  Yamaha gets you there with the grooviest off-the-road bikes anywhere."
Yes, just buy her a Trailmaster and yourself a Big Bear, and you're guaranteed a hot blonde will be ready for remote woodland lovemaking.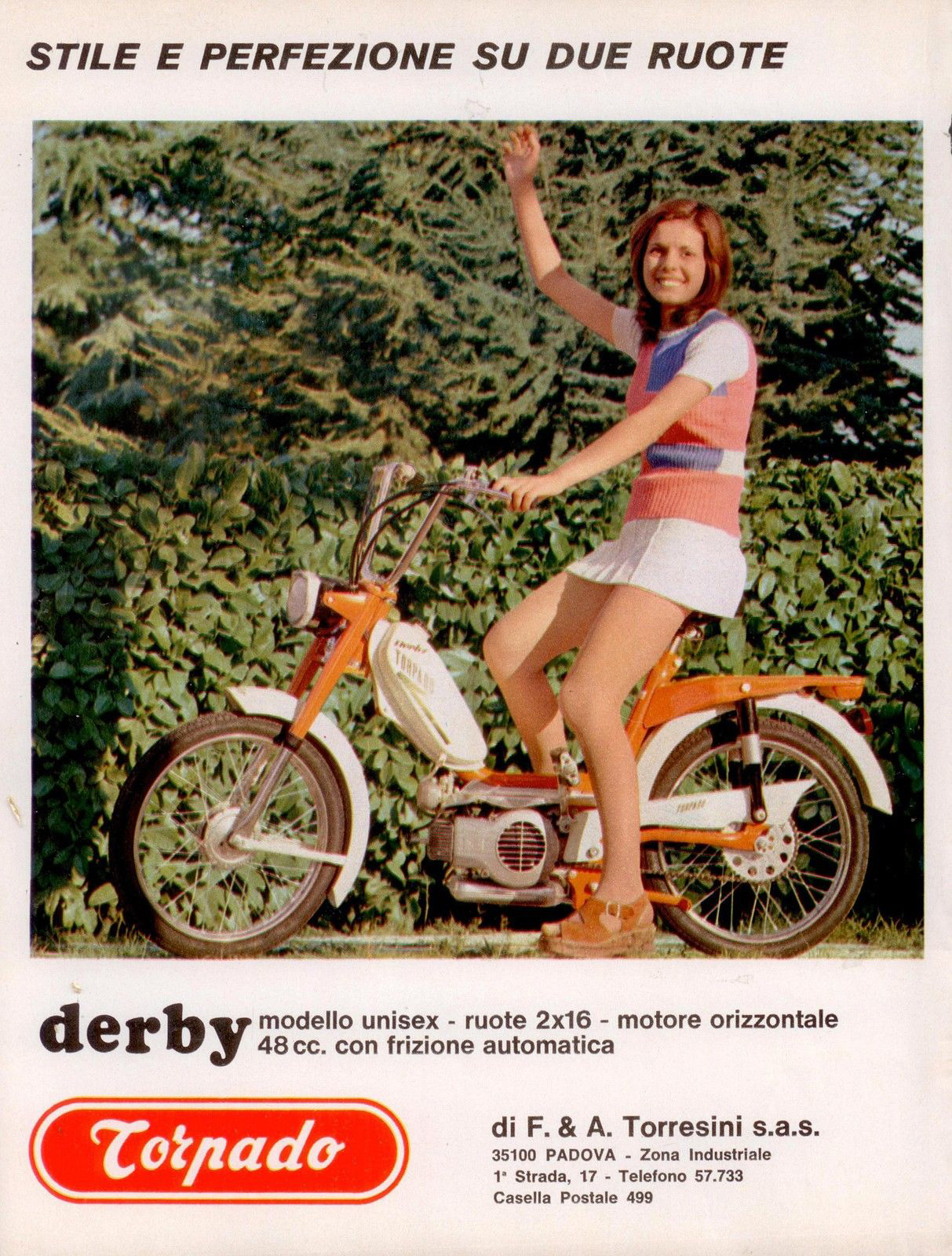 "Style and perfection on two wheels" says this 1970 Italian moped advert, featuring a swinging chick in a miniskirt, an absolute requirement.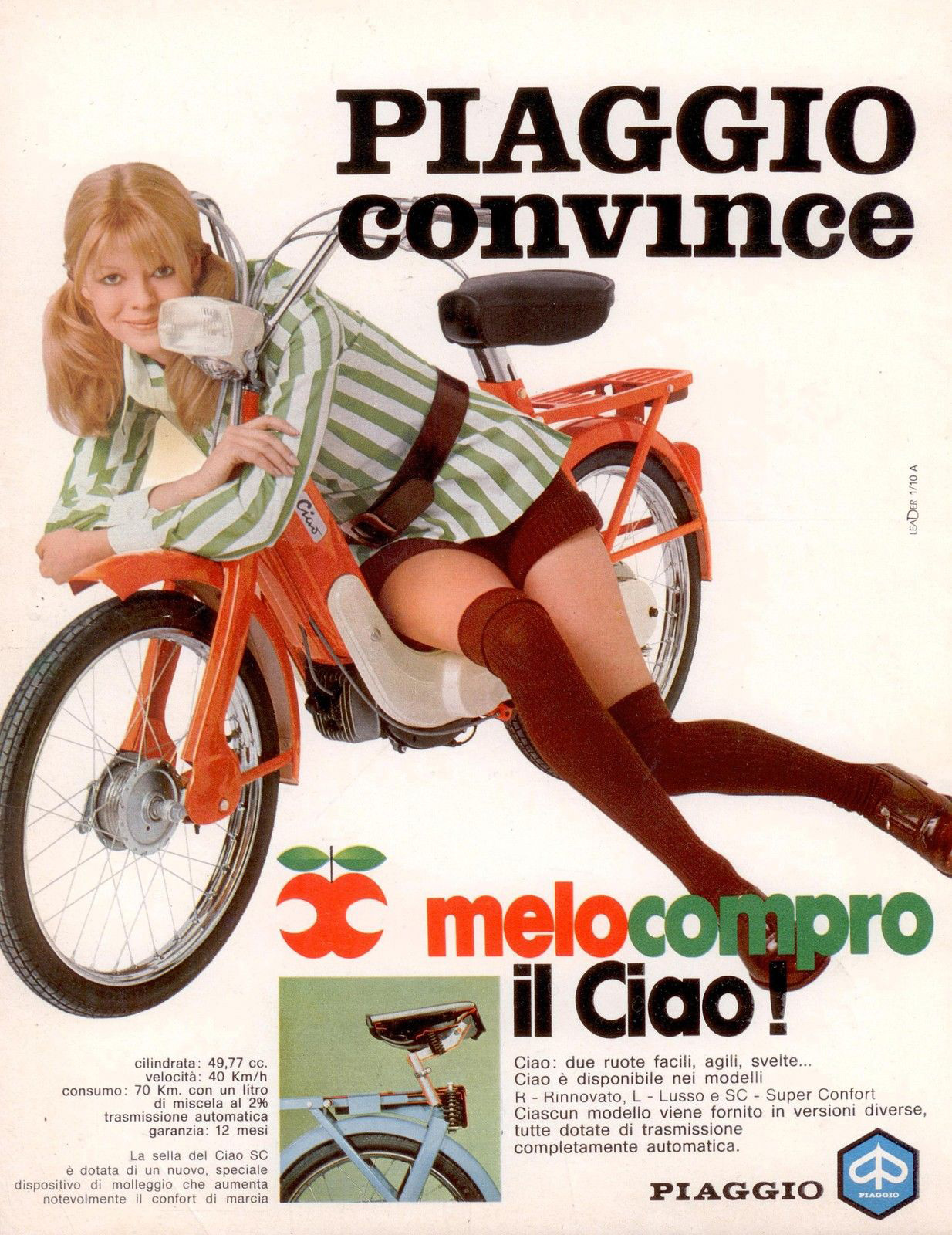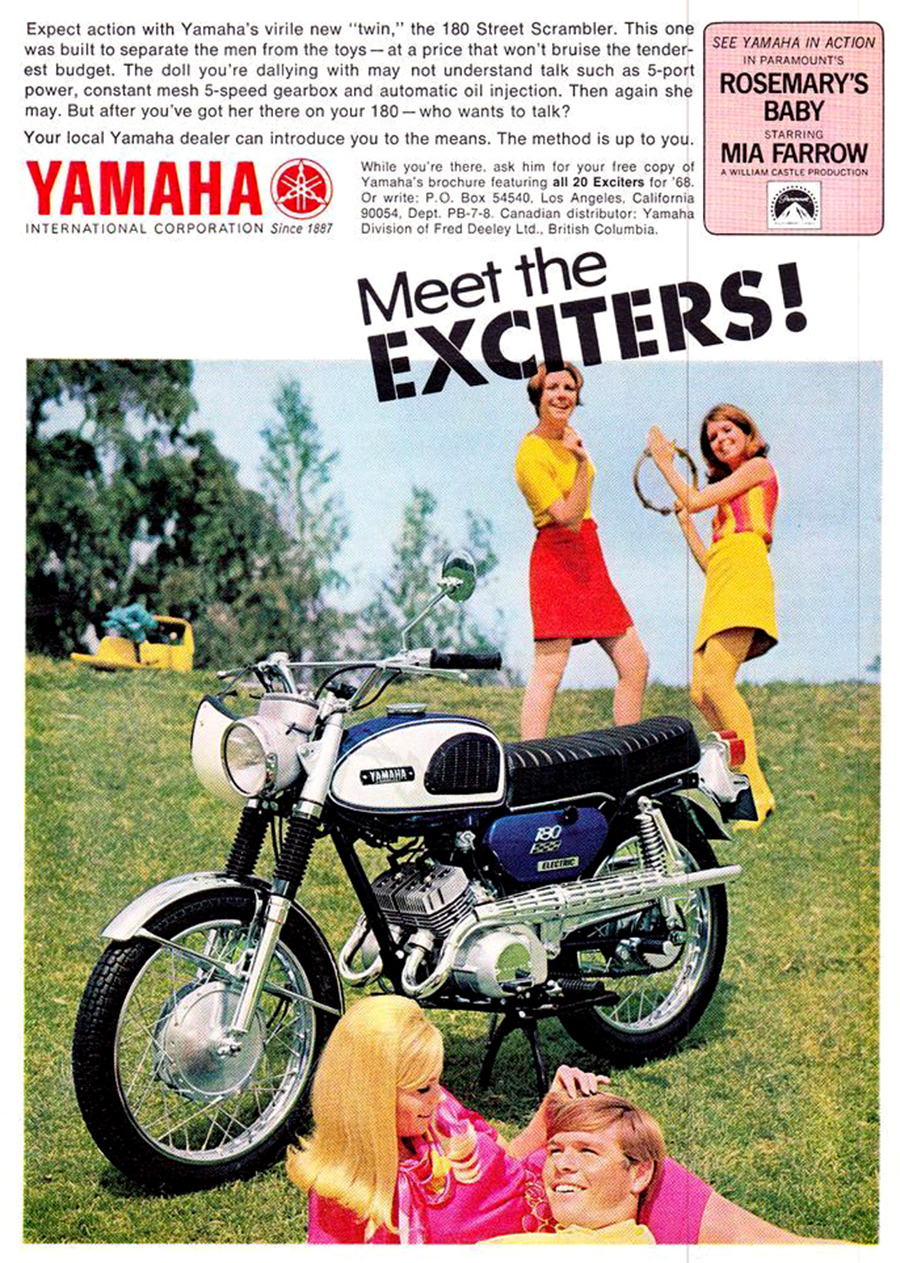 Am I the only one that finds it a tad strange that this motorcycle advertisement references Rosemary's Baby?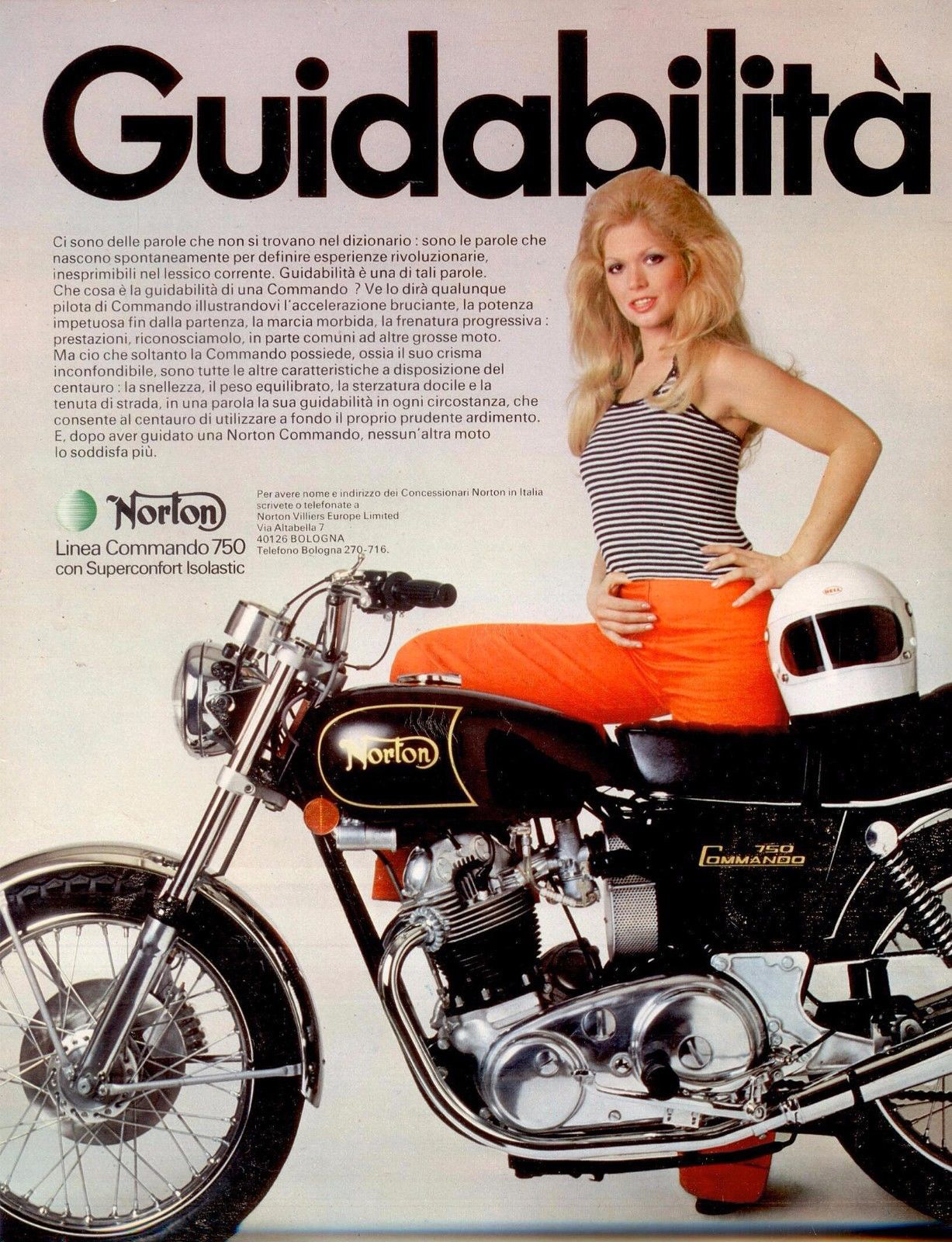 Guidabilita translates to "Driveability"; take note that the name of the game is that these bikes are easy to handle.  We're not selling Harleys to veteran bikers – we're selling simple street bikes to urban youth.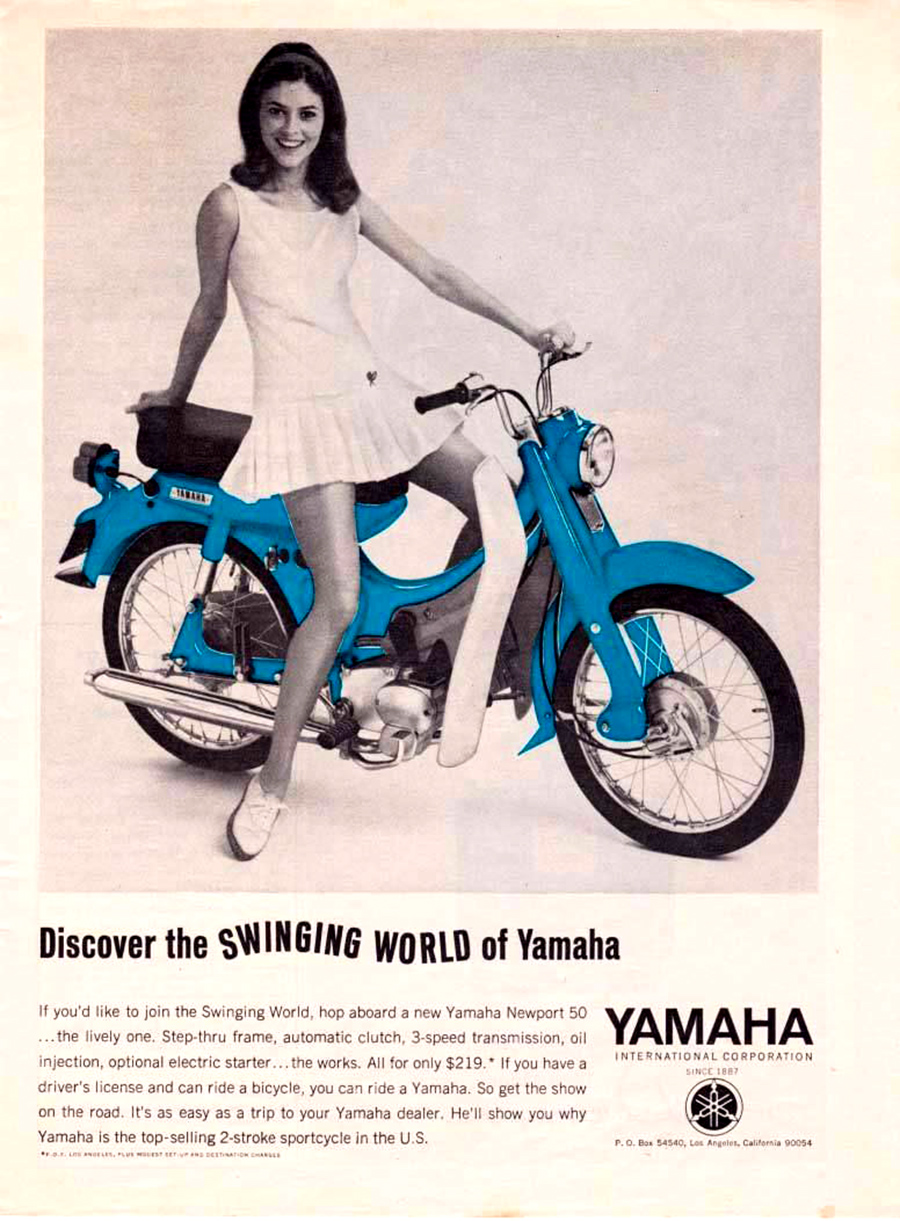 "If you have a driver's license and can ride a bicycle, you can ride a Yamaha" – Needless to say, the motorcycle companies were heavily targeting the young up-and-coming Baby Boom generation.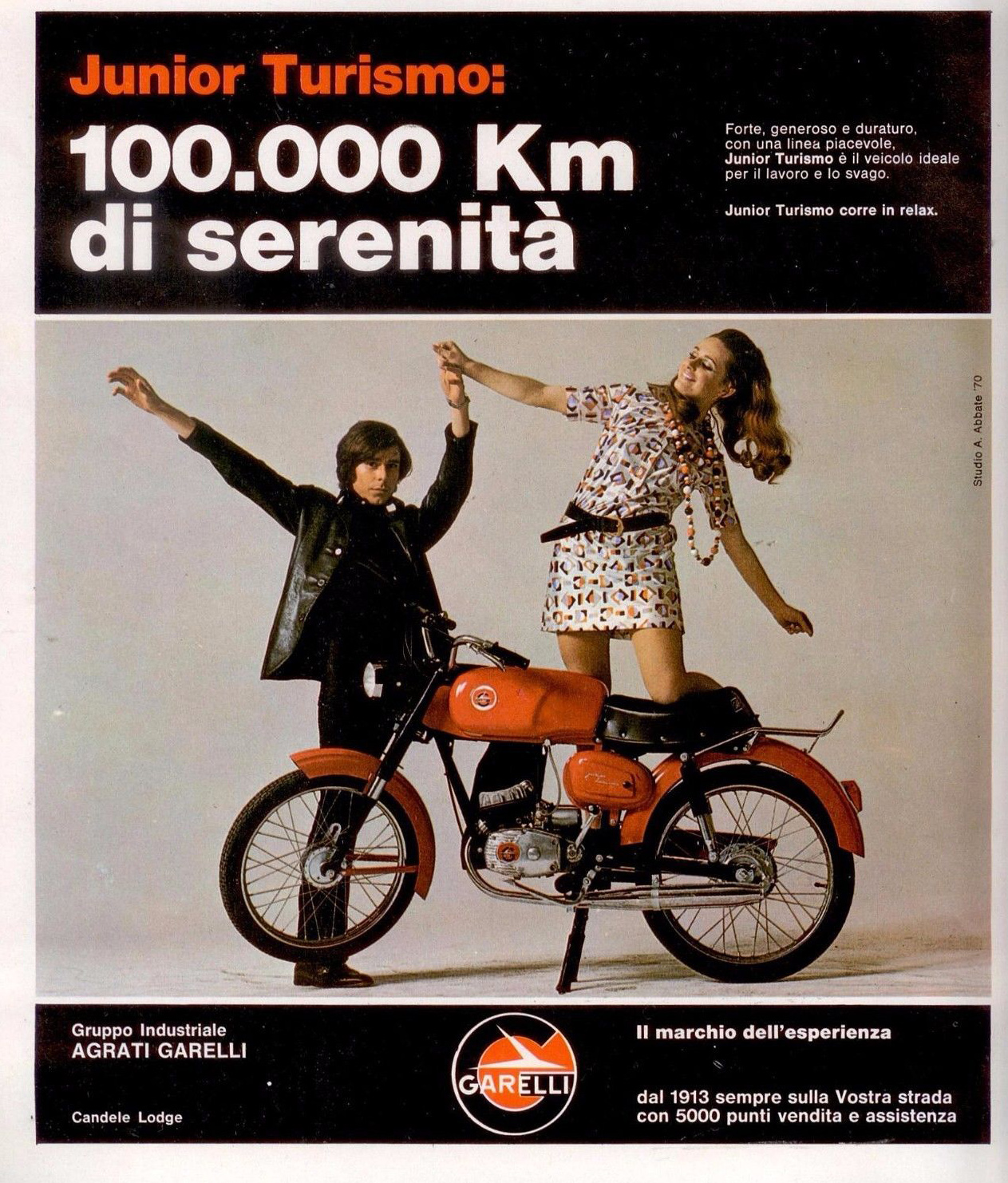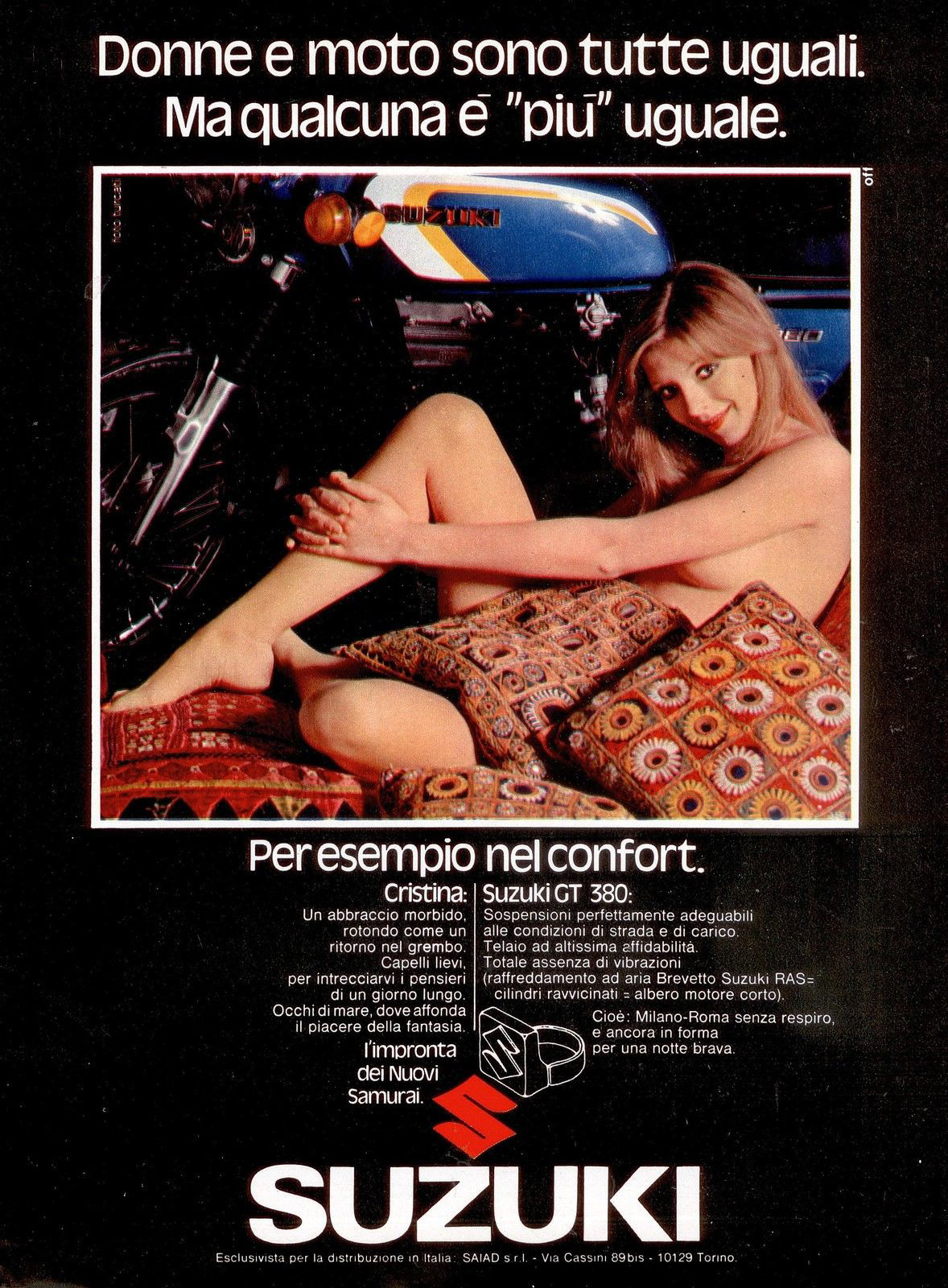 This translates to something like "Women and bikes are all equal, but some are more equal".  Then,  the next part throws me for a loop: "Cristina: a soft round embrace, as a return to the womb." (?)
This ad is from 1974.  We've got a whole stack of 70s motor-adverts that "sell the sizzle" with even greater vigor coming your way soon.  Stay tuned!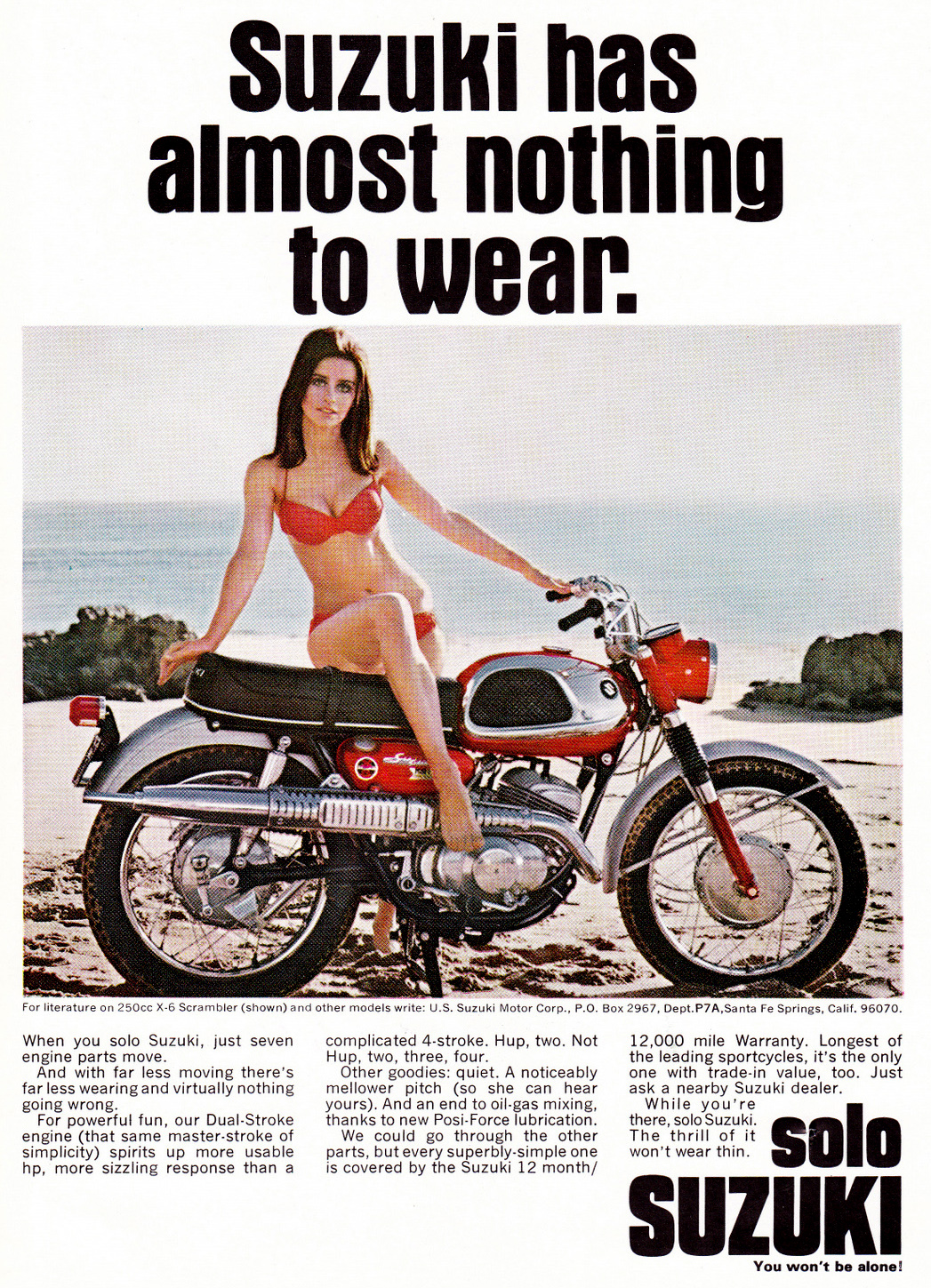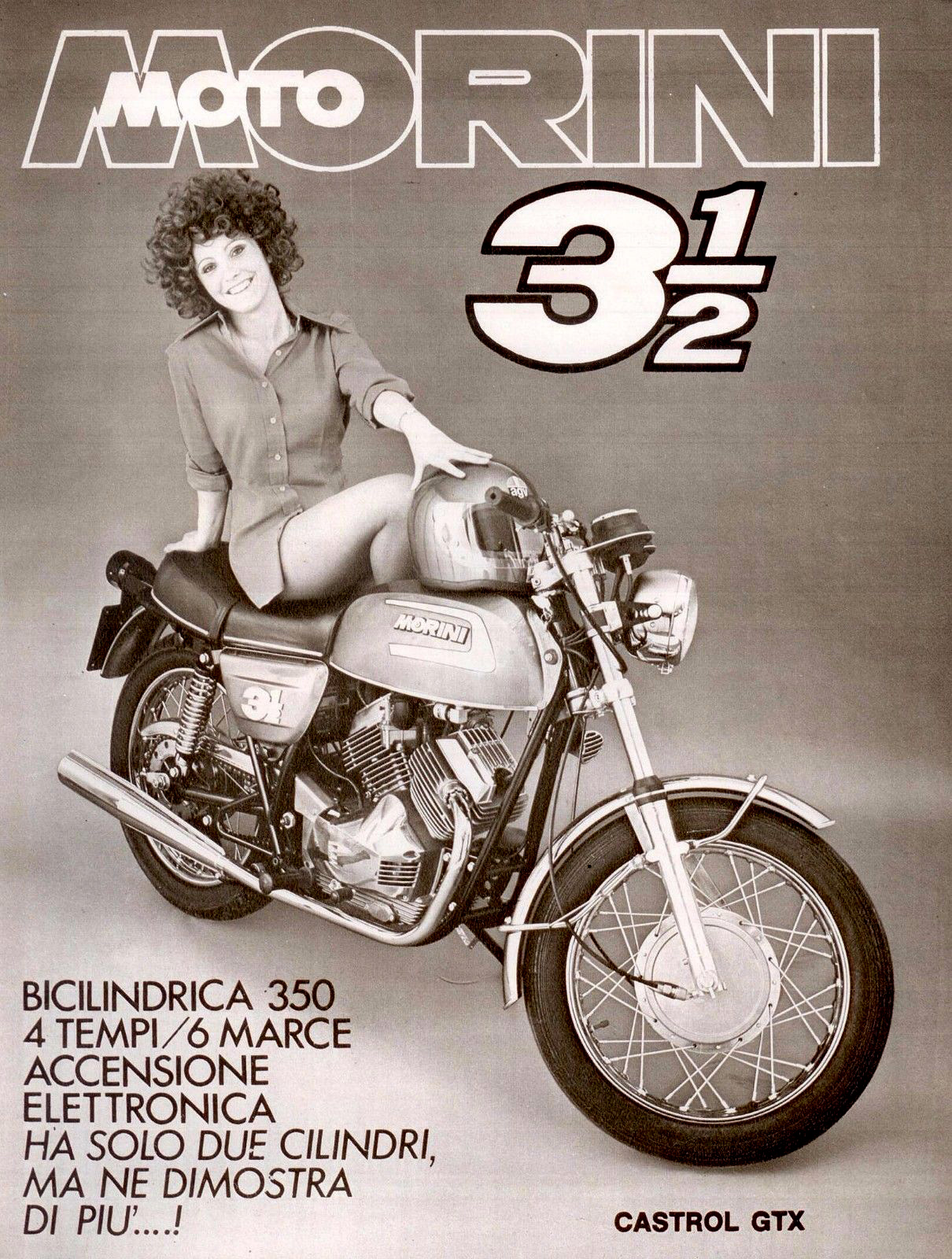 "It has only two cylinders, but looks like more!"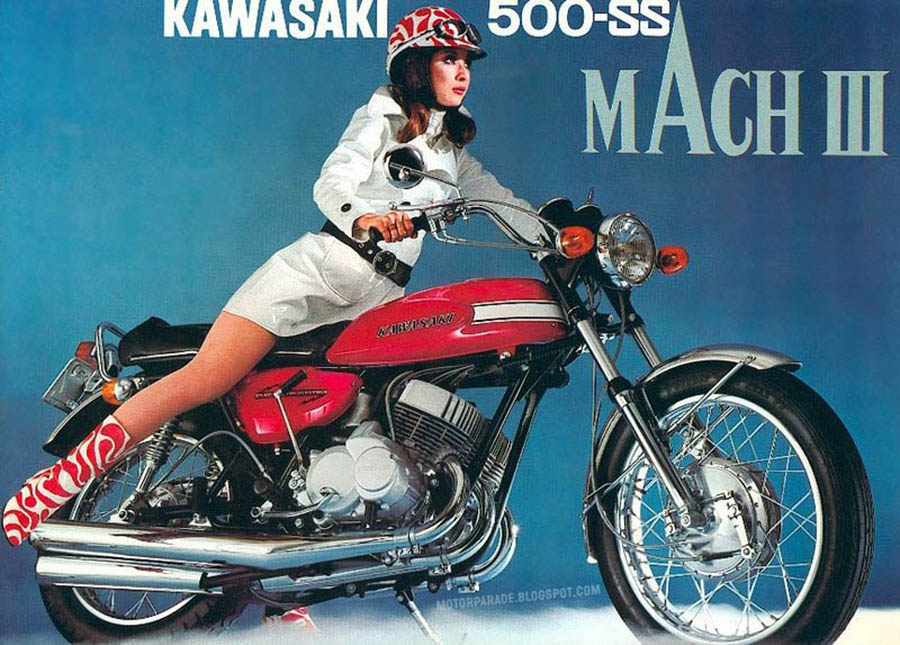 Dig those groovy boots with matching helmet!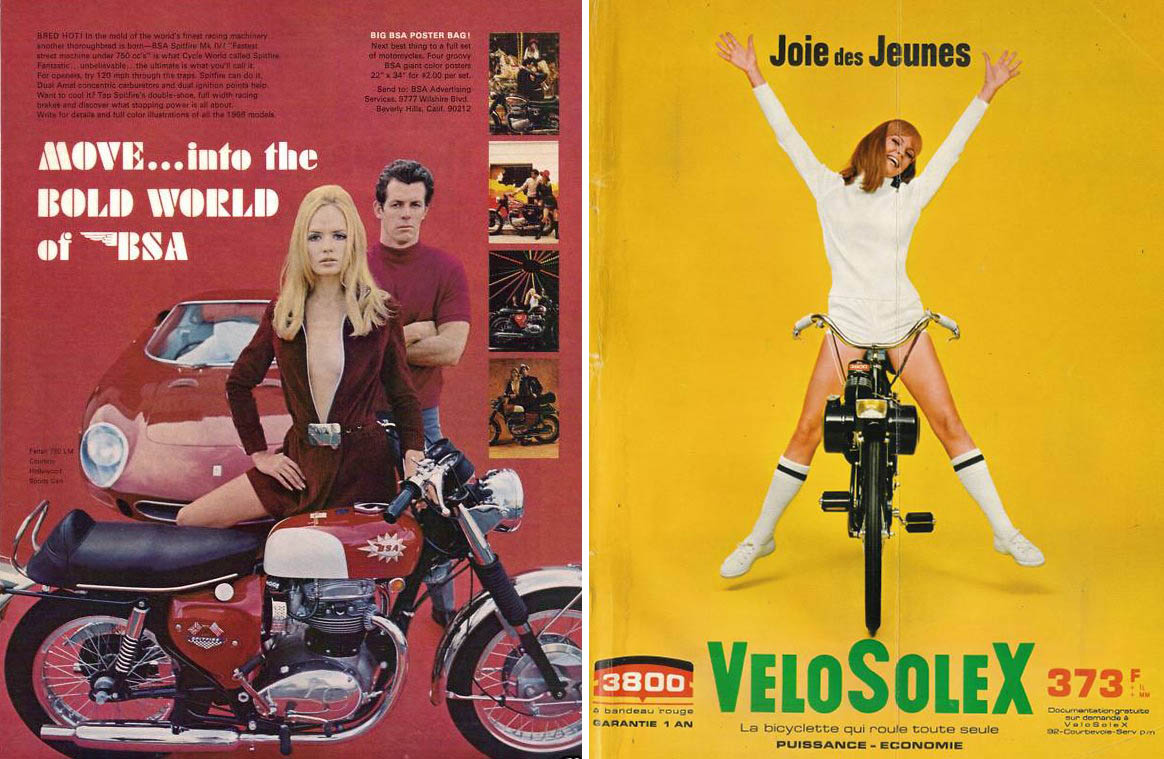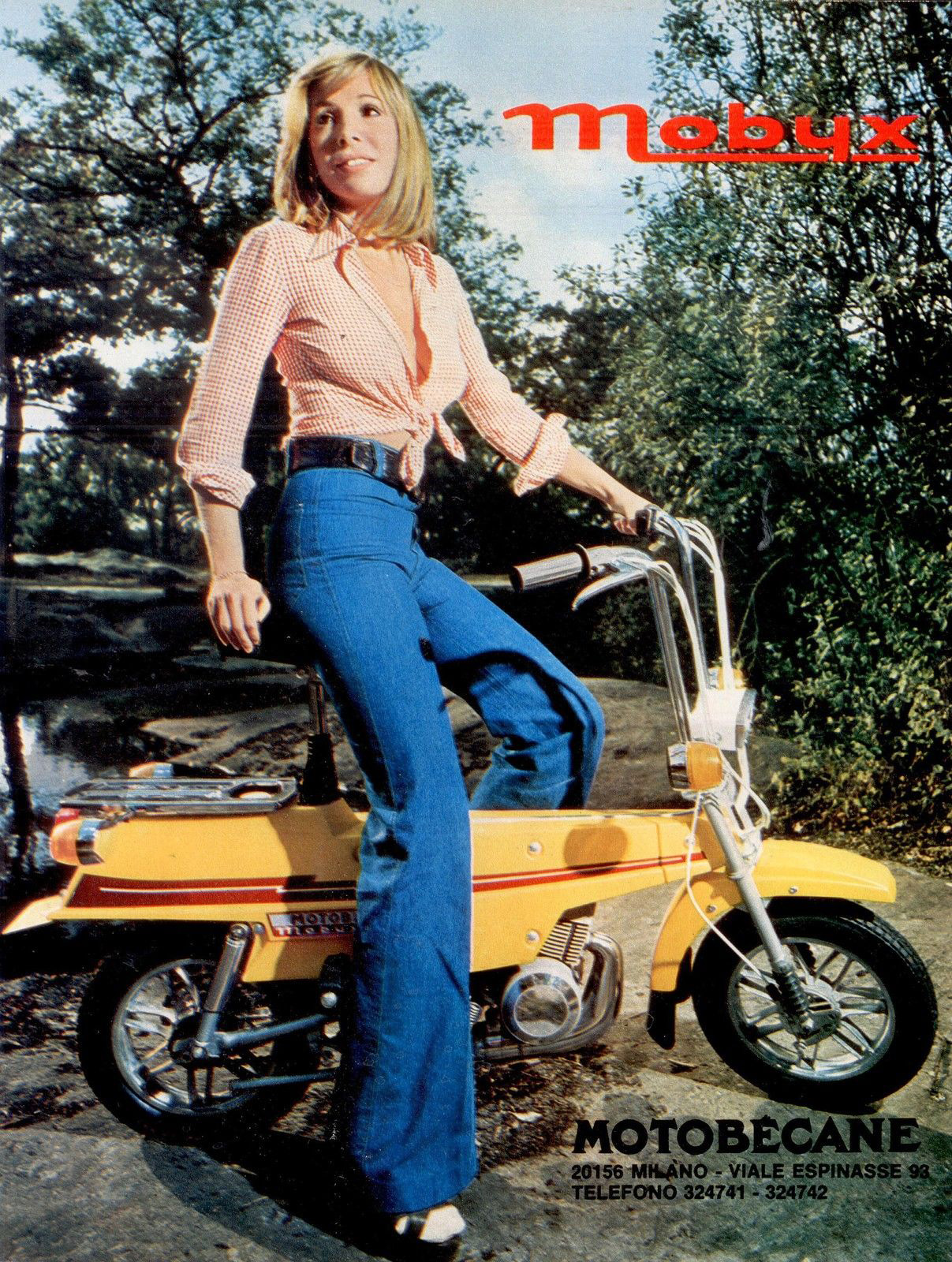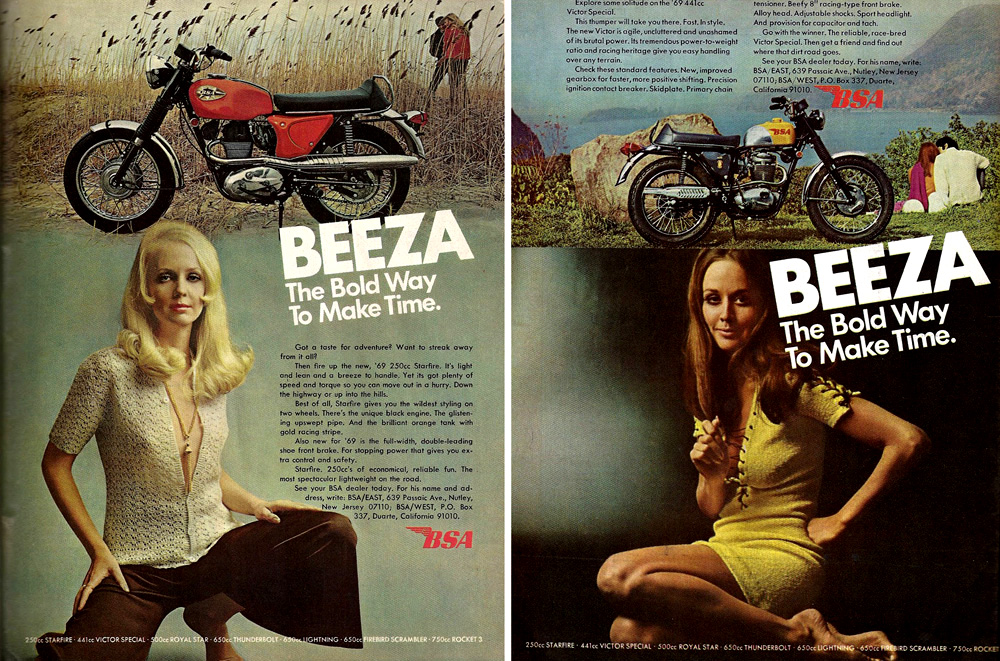 1969 BSA adverts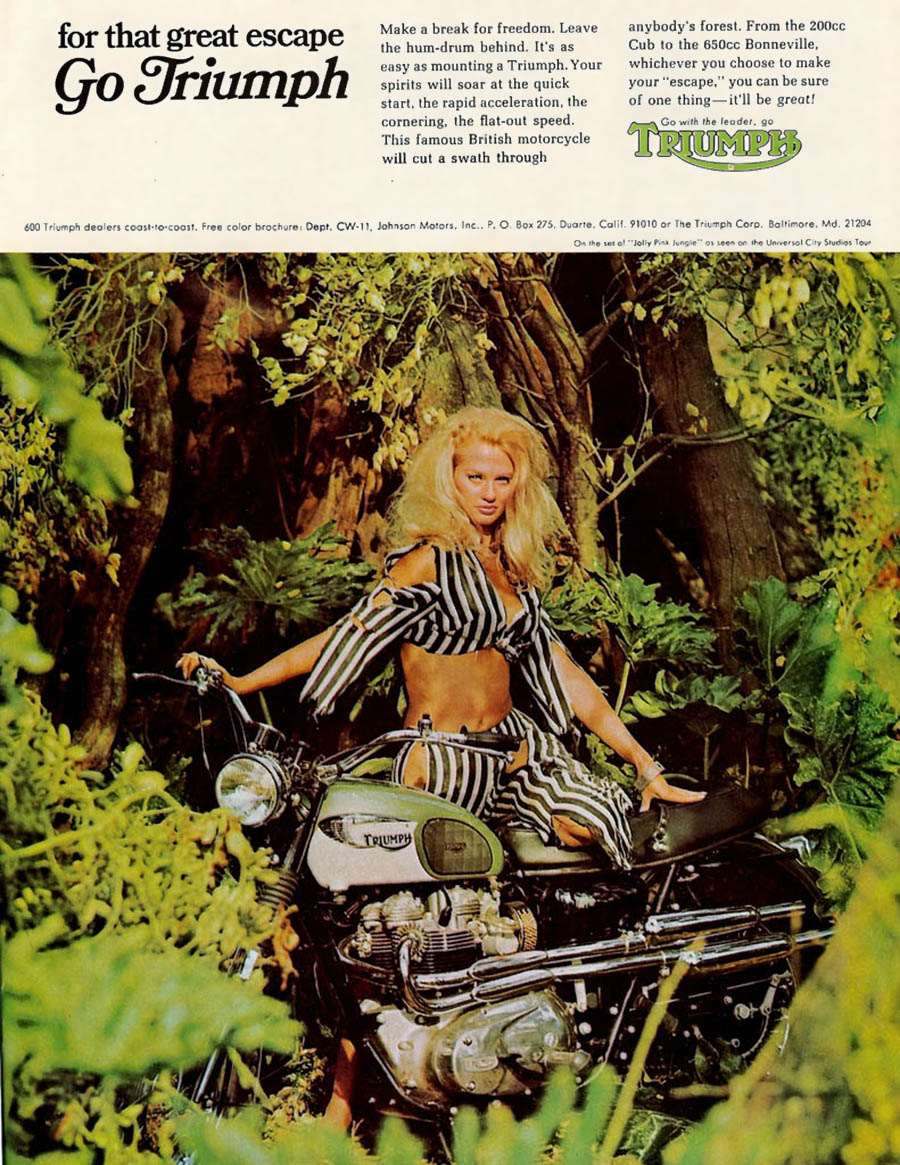 It looks like this poor girl has just been in an accident.  Should somebody call an ambulance?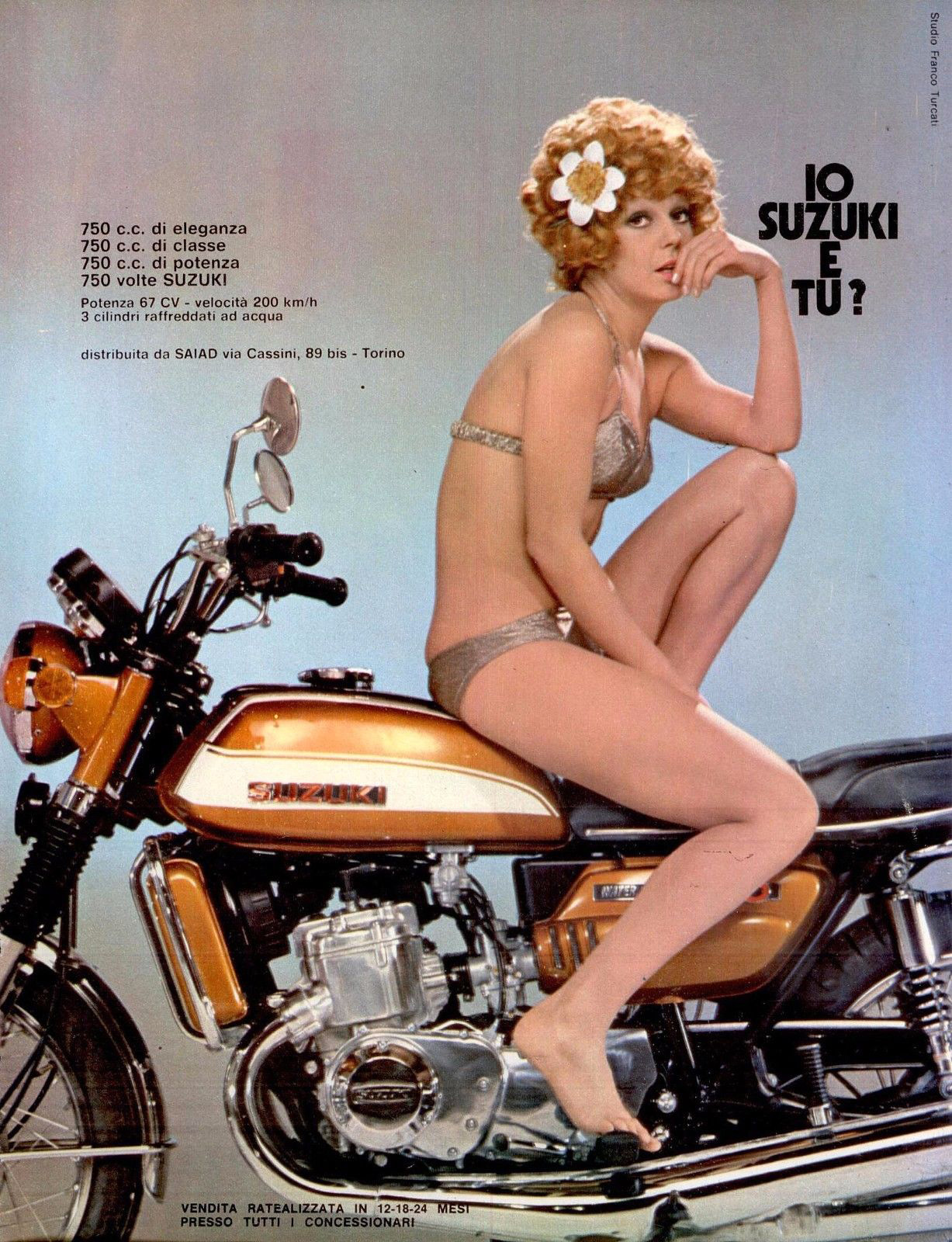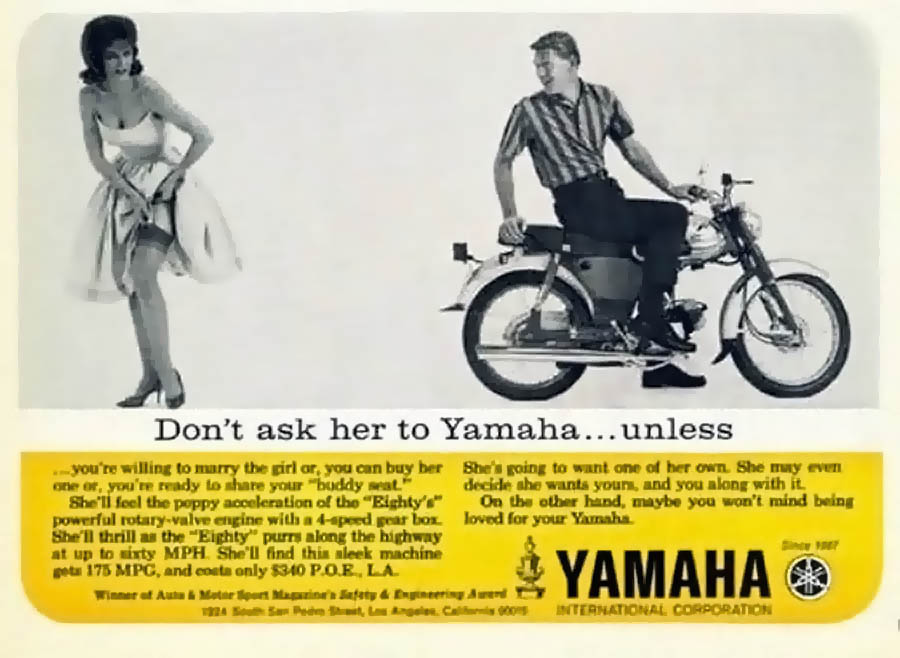 This Yamaha advert comes to us from 1964: "Don't ask her to Yamaha… unless.. you're willing to marry the girl, or, you can buy her one, or you're ready to share your buddy seat."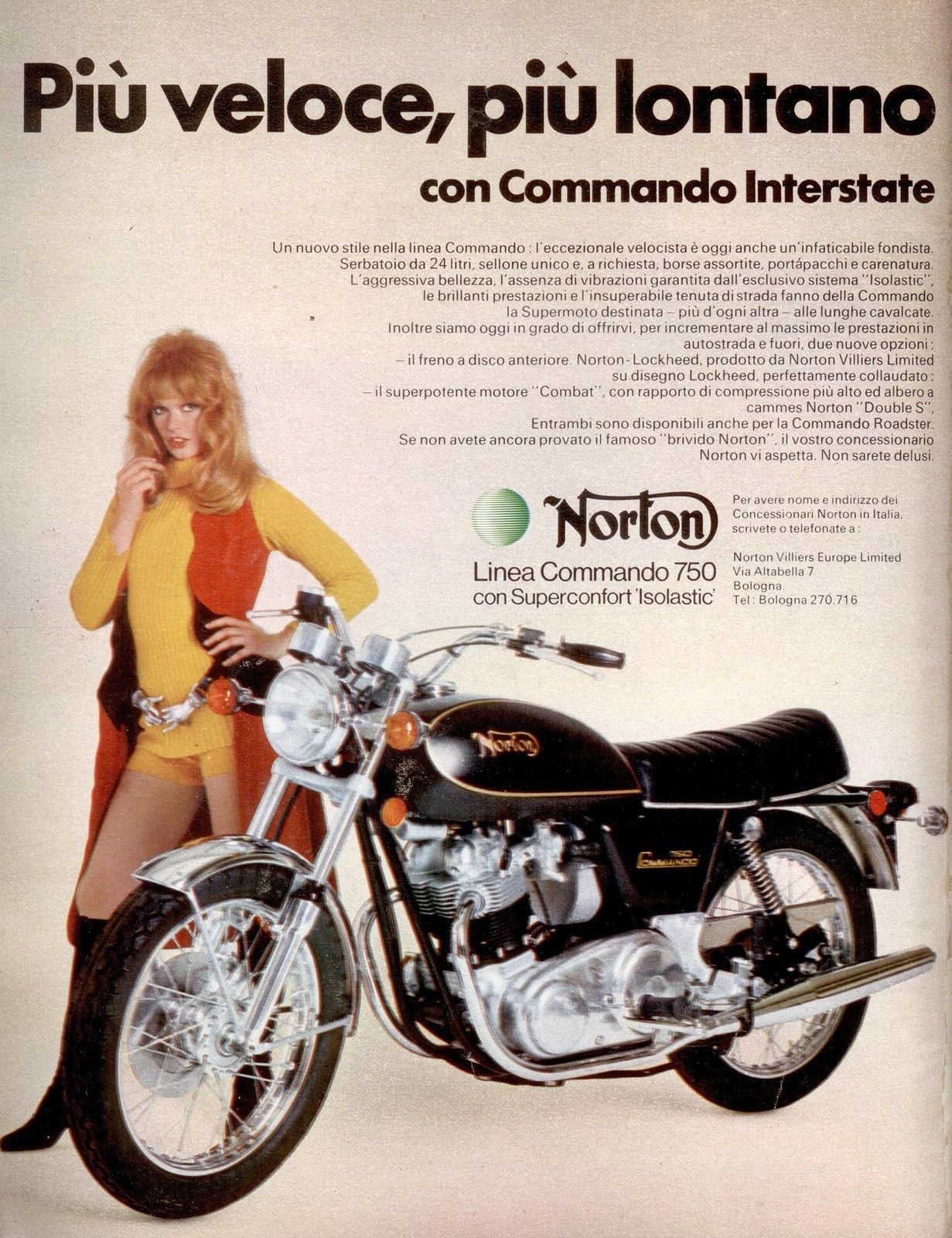 "Faster, Farther with Commando Interstate"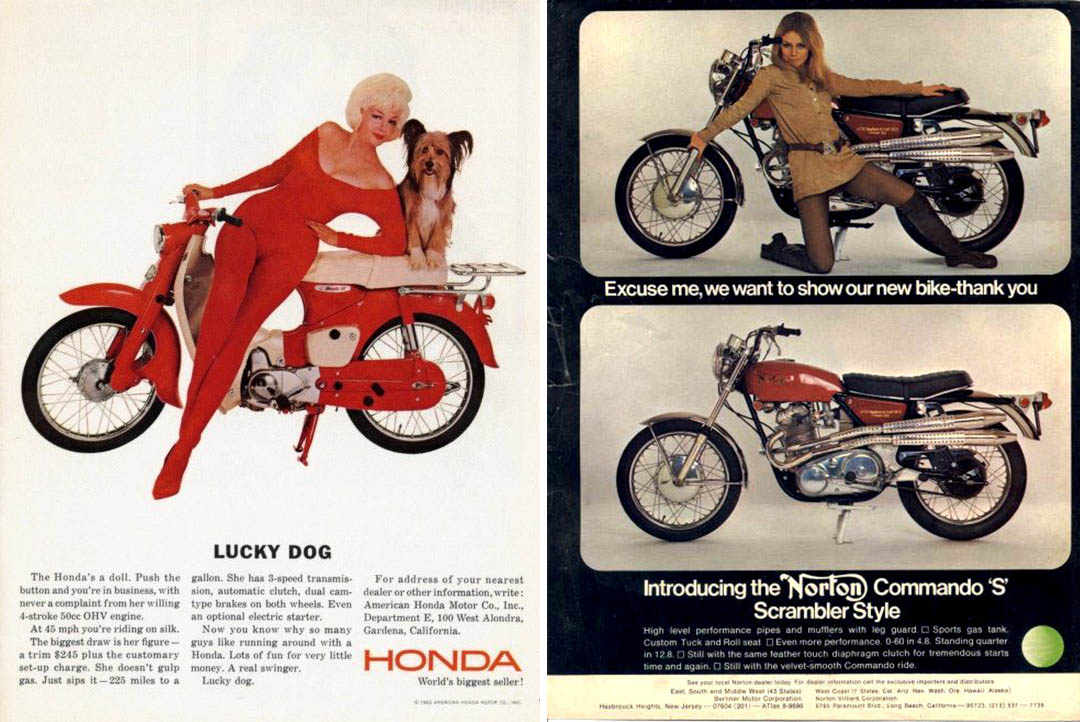 The Honda ad is from 1963.  The Norton Commando ad from about ten years later demonstrates that, the times may have changed, but the sales strategy remains the same.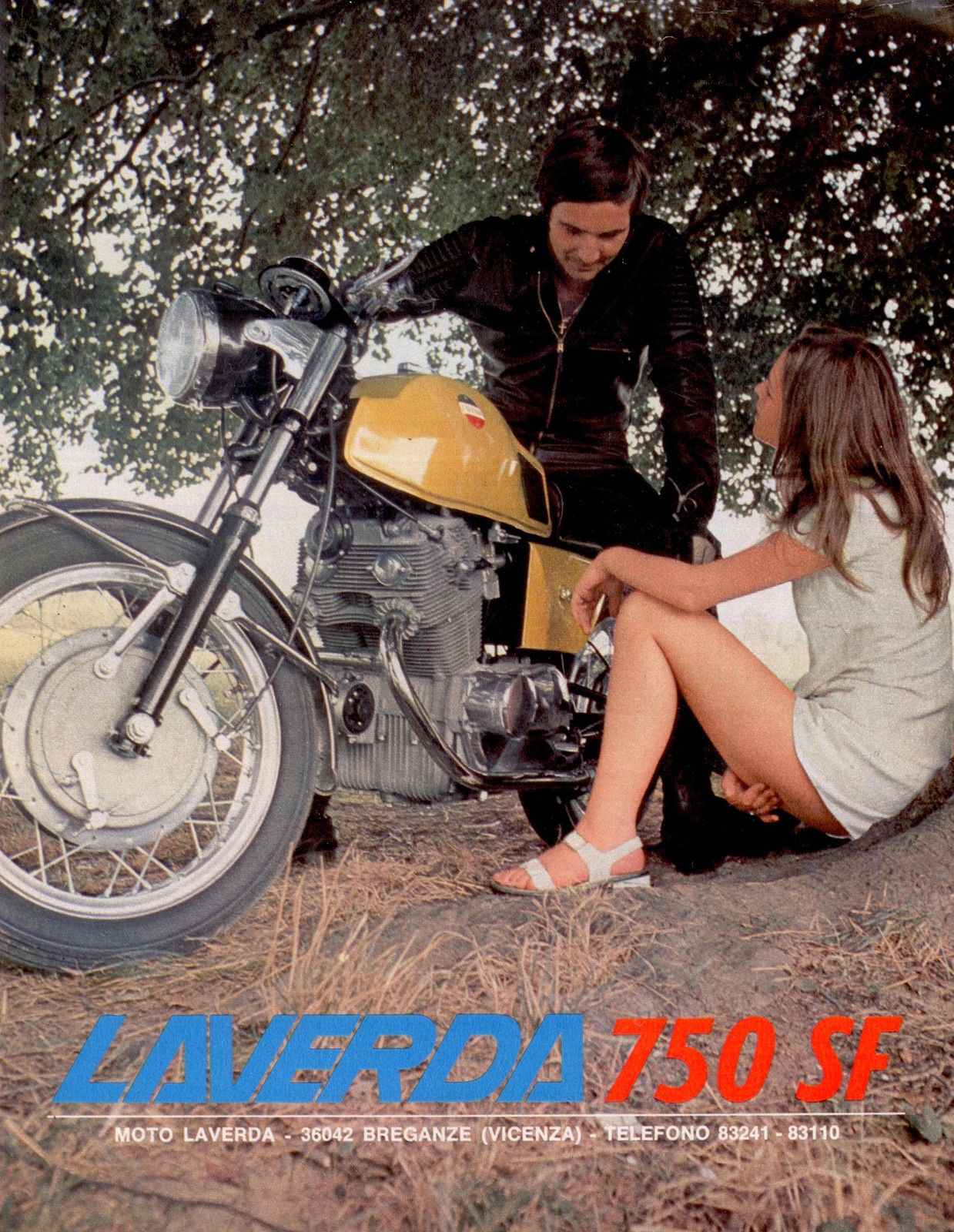 Kind of odd that they chose the photo where the girl is scratching/ rubbing her upper thigh, but the point is made regardless: buy a bike and sex will follow.