In 1949, Dayalets created mascots to promote vitamins made by Abbott Laboratories, of Chicago, Illinois. Made of food, Dayalet's characters warned against a bad diet. The advertisements were made to be displayed in doctors' offices in the 1950s.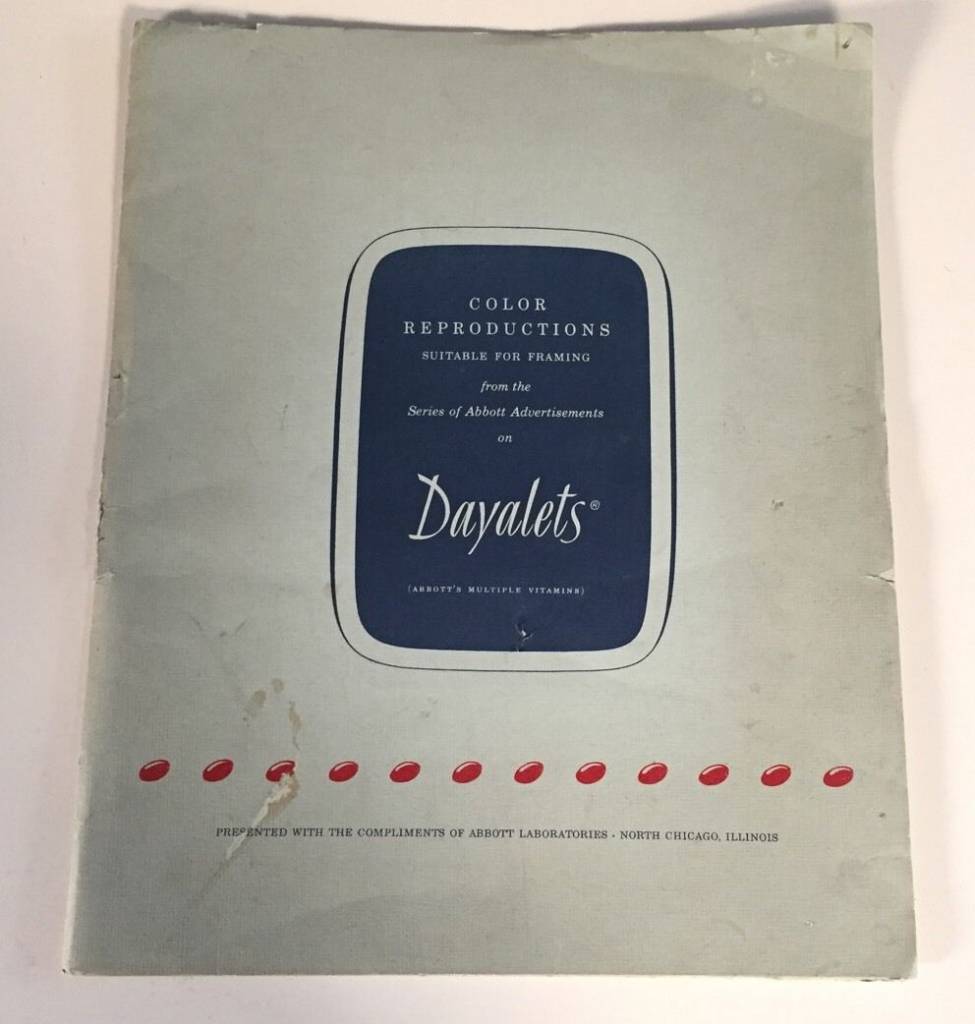 The booklet stated:
The enclosed color reproductions are part of a limited edition. They are presented in response to the many requests we have received from physician since these advertisements first appeared in Abbott advertising.

Since Dayalets are promoted by Abbott only to the medical profession, not to the public, no printing except the title appears on these reproductions. They may be framed or hung as they are – or a mat may be cut to included or omit the titles, as required.

Physicians have written us that they wanted the illustrations to use in talks, to visualise dietary faults to their patients and to hang in their waiting rooms and offices as "conversation pieces". We hope that they will serve a useful ethical purpose for you.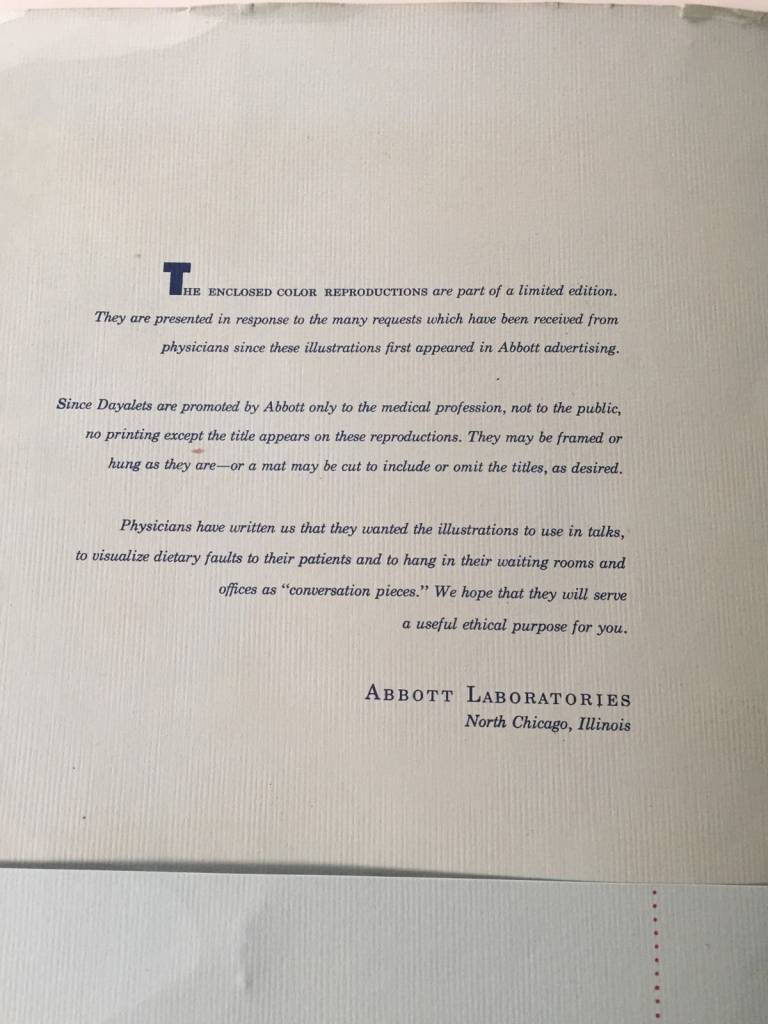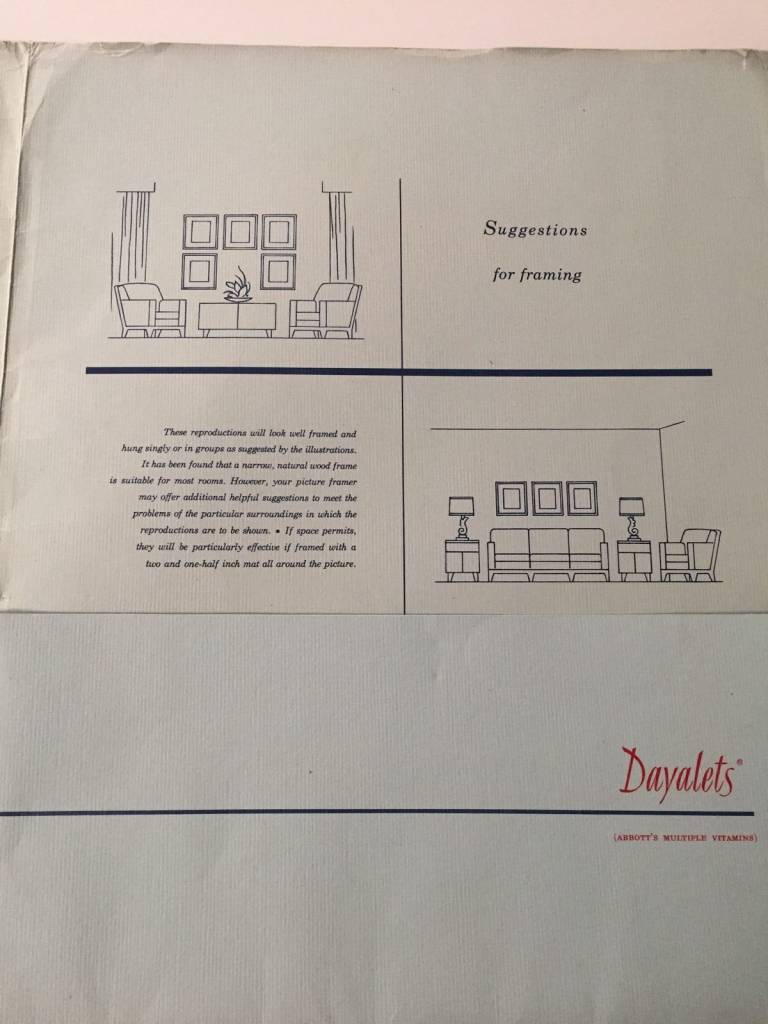 Suggestions for framing

These reproductions will look well framed or hung singly in groups as suggested by the illustrations. It has been found that a narrow, natural wood frame is suitable for most rooms. However, your picture framer may offer additional helpful suggestions to meet the problems of the particular surrounding in which the reproductions are to be shown. If pace permits they will be particularly effective if framed with a two and one-half inch mat all around the picture.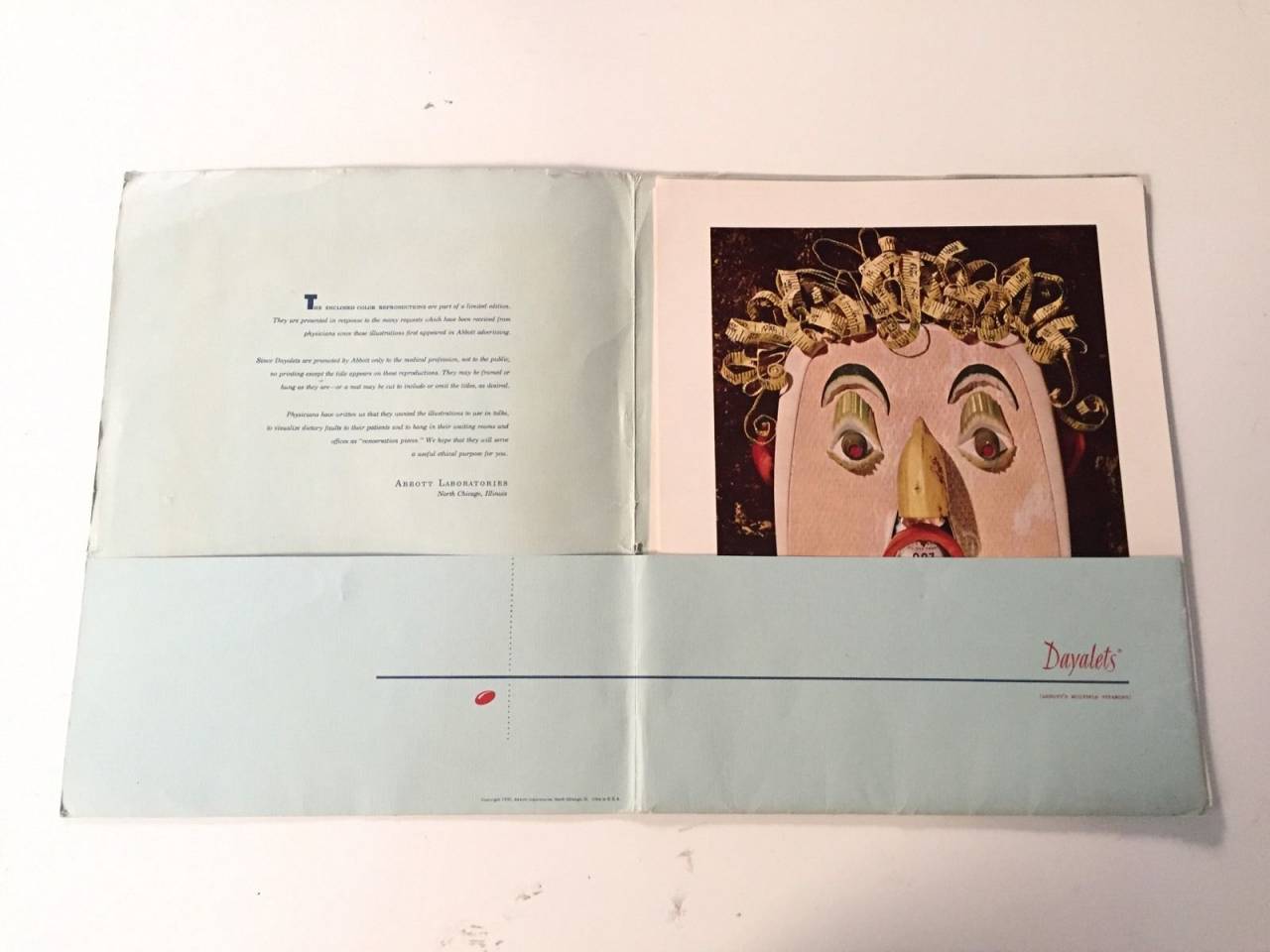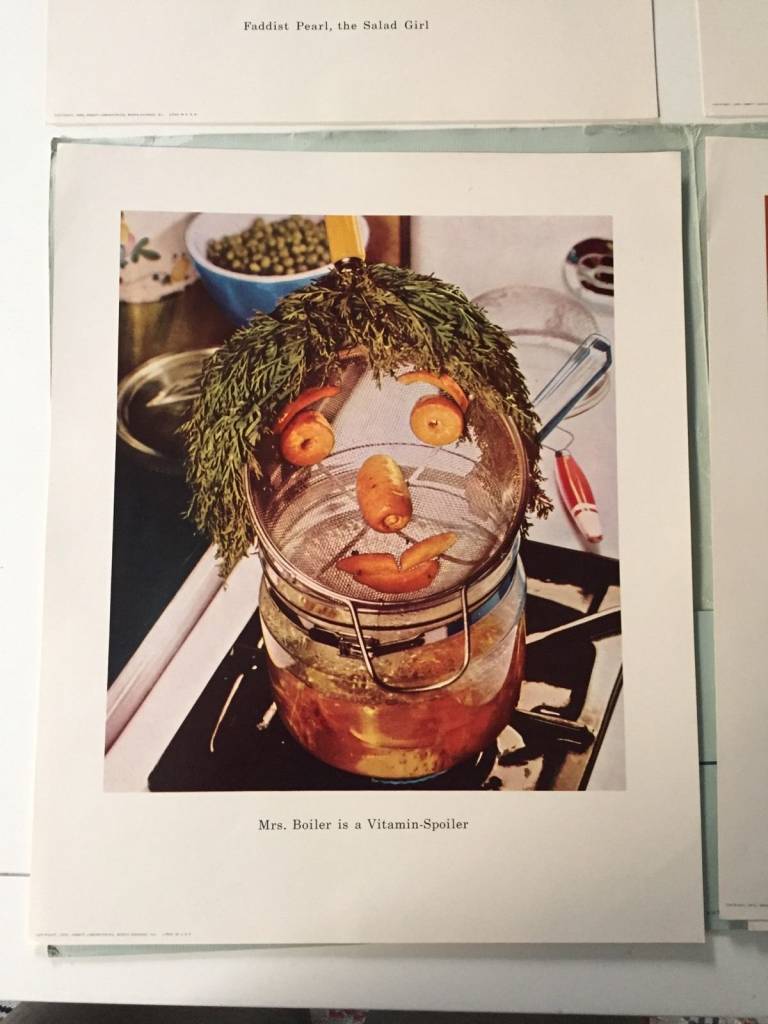 Lileks has taken time to single out the nightmares that ensured no patient ever wanted to visit their doctor's surgery again, preferring to suffer in silence.
Via: Retronaut, eBay, JeremyRiad