Paris-born Damien Gosset photographs the architecture of his home city. Look at any American-made TV show of Paris and you'll be certain to see cobbled streets, flowers – someone is always carrying flowers – and the Eiffel Tower framed by one of Haussmann's floor-length windows. But Paris is not a museum piece trapped in in the past and preserved in decorative aspic. For one thing, the Paris where the city's residents live doesn't wobble. It's made of rock-hard cement.
"Grands ensembles"  built from the 1950s to the 1980s are futuristic meshes of voids and blocks. These megastructures throb with confidence. Would you want to live in them, put down roots – pick the drapes and loo seat covers for a home spawned by World War II's Atlantic Wall and founded in Nazism? Yes. Because they're incredible.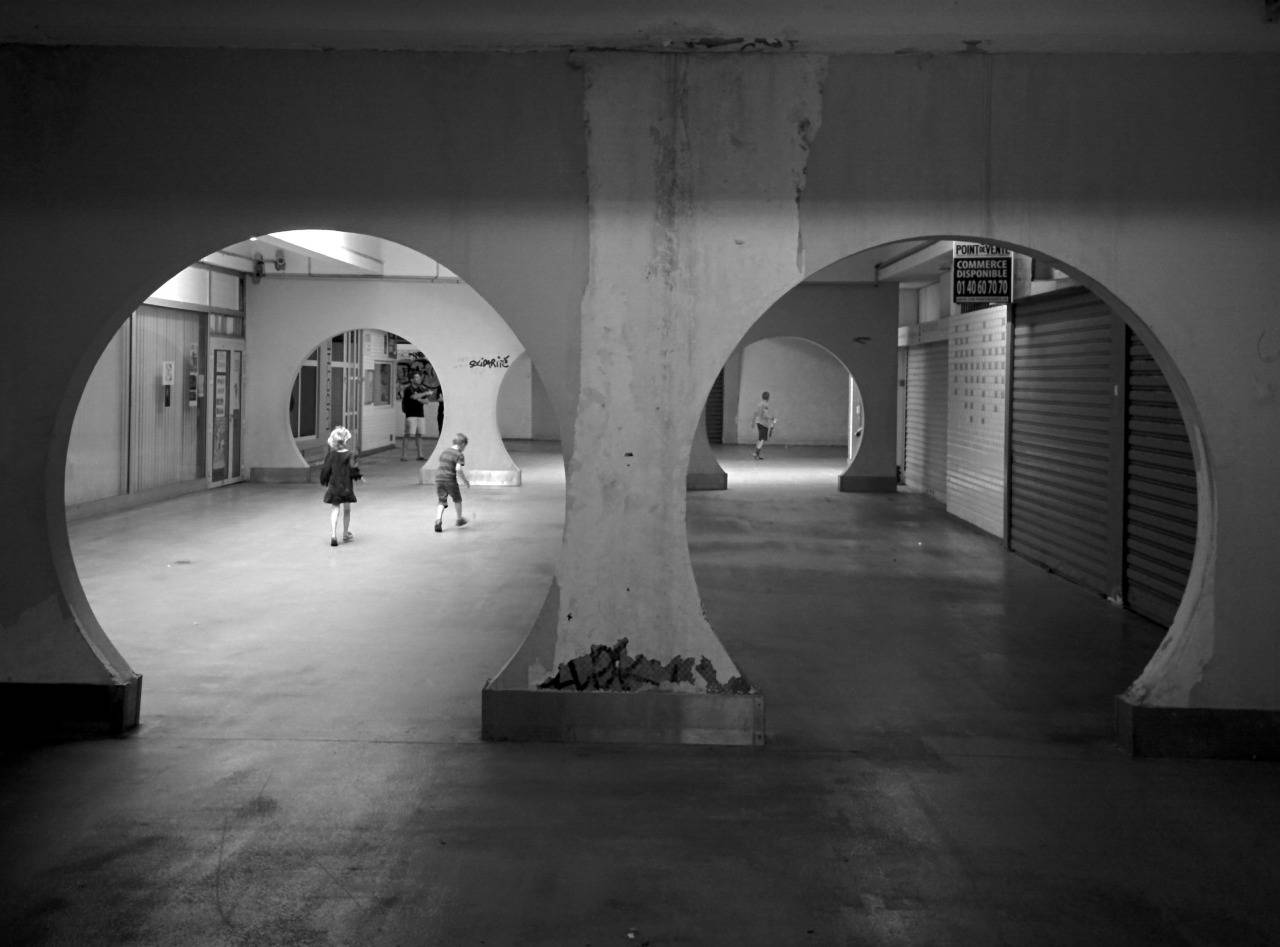 View more of Damien's work on his site.