Let's have a look at the hazing, the partying, and other tomfoolery that was part of Greek life back in the day via photographs of fraternities or sororities in the 1970s (with a few from the late 60s, early 80s) taken from yearbooks and other found photos. Enjoy!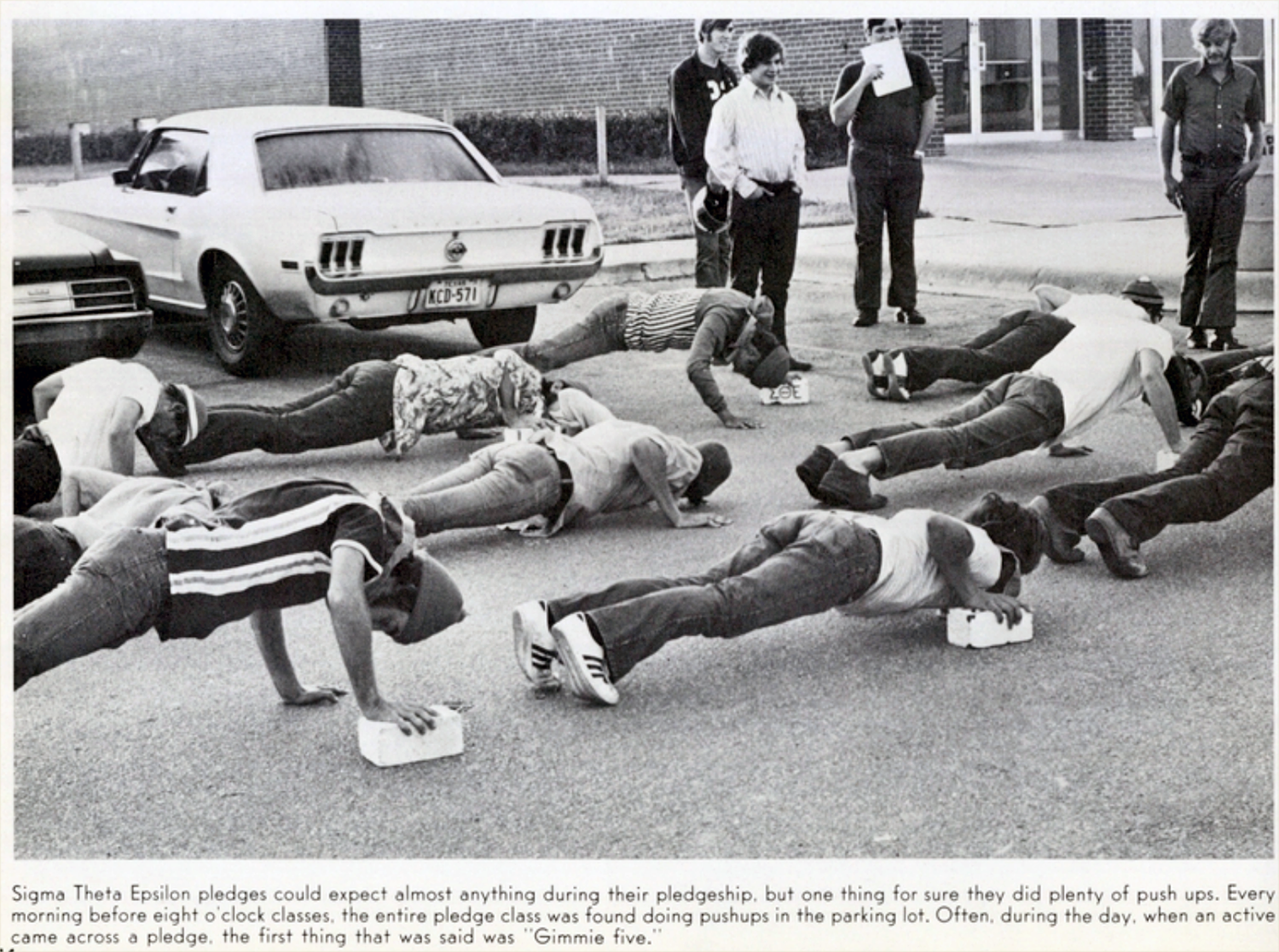 [Grayson College (Denison, TX) – Class of 1972] "Sigma Theta Epsilon pledges could expect almost anything during their pledgeship, but one thing for sure they did plenty of push ups.  Every morning before eight o'clock classes, the entire pledge class was found doing pushups in the parking lot.  Often, during the day, when an active came across a pledge, the first thing that was said was 'Gimmie five.'"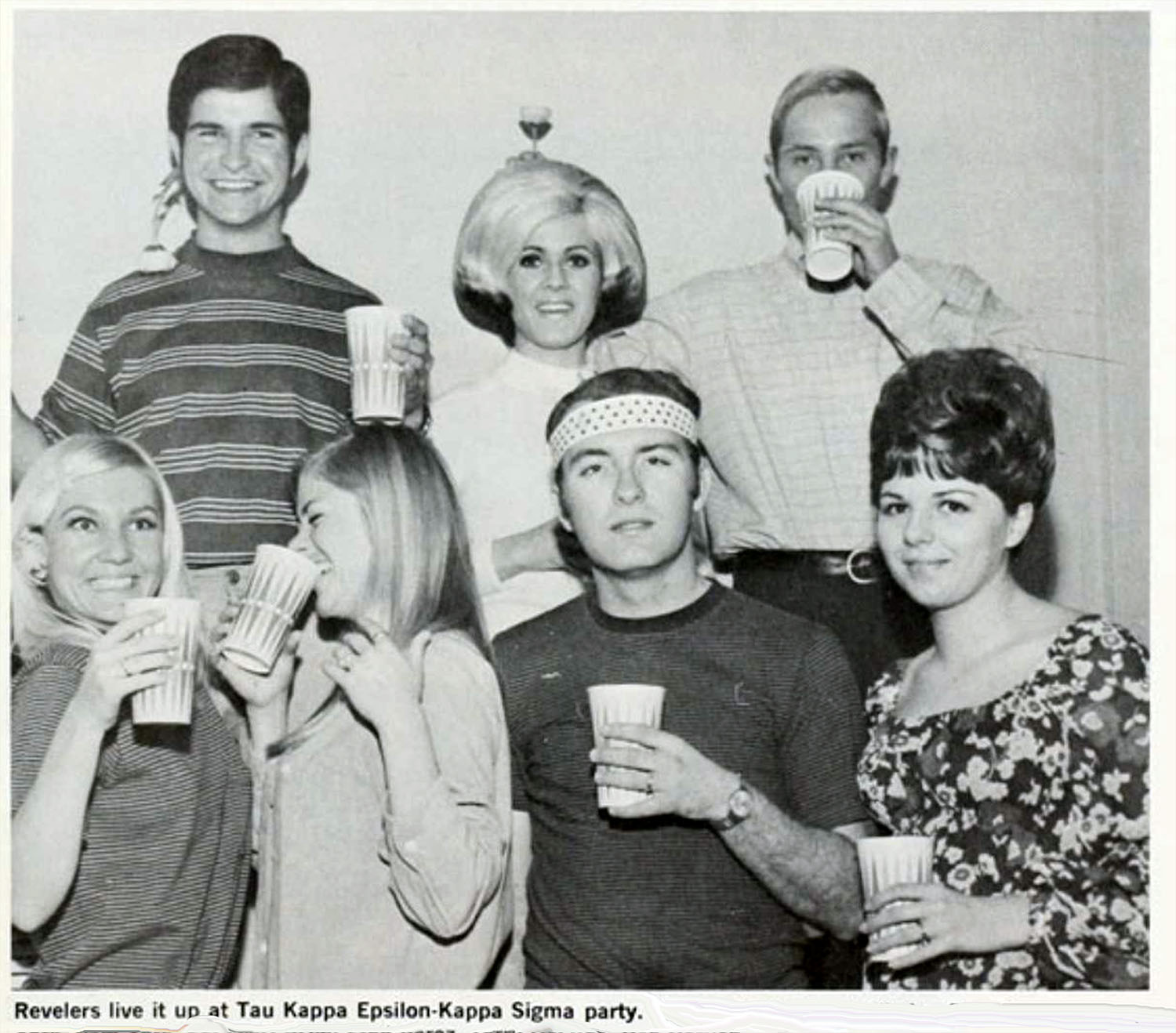 "Revelers live it up at Tau Kappa Epsilon-Kappa Sigma party" (California State Univ. Long Beach, Class of 1969)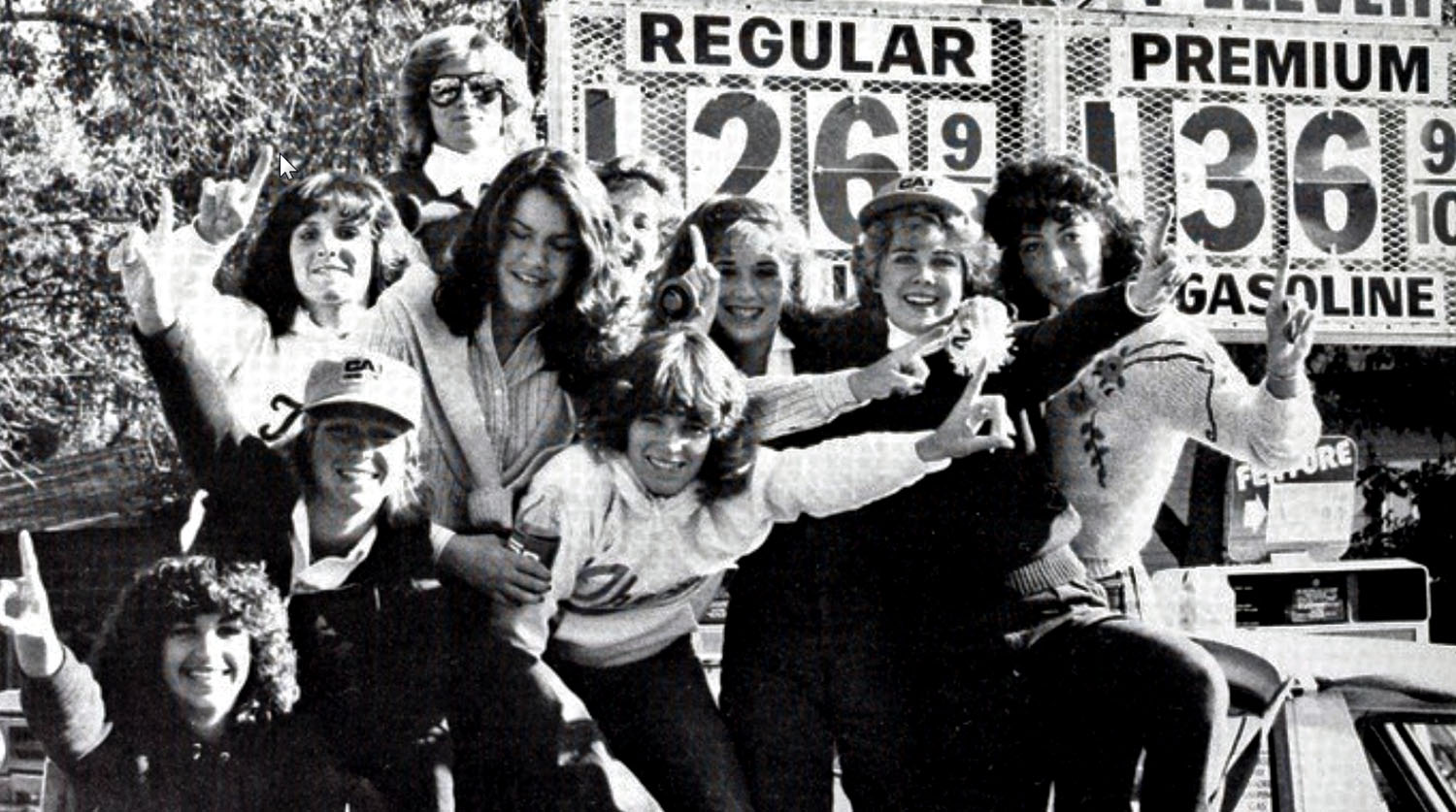 Kappa Alpha Theta University of Nevada – (Reno, NV), Class of 1983.  Check out those gasoline prices!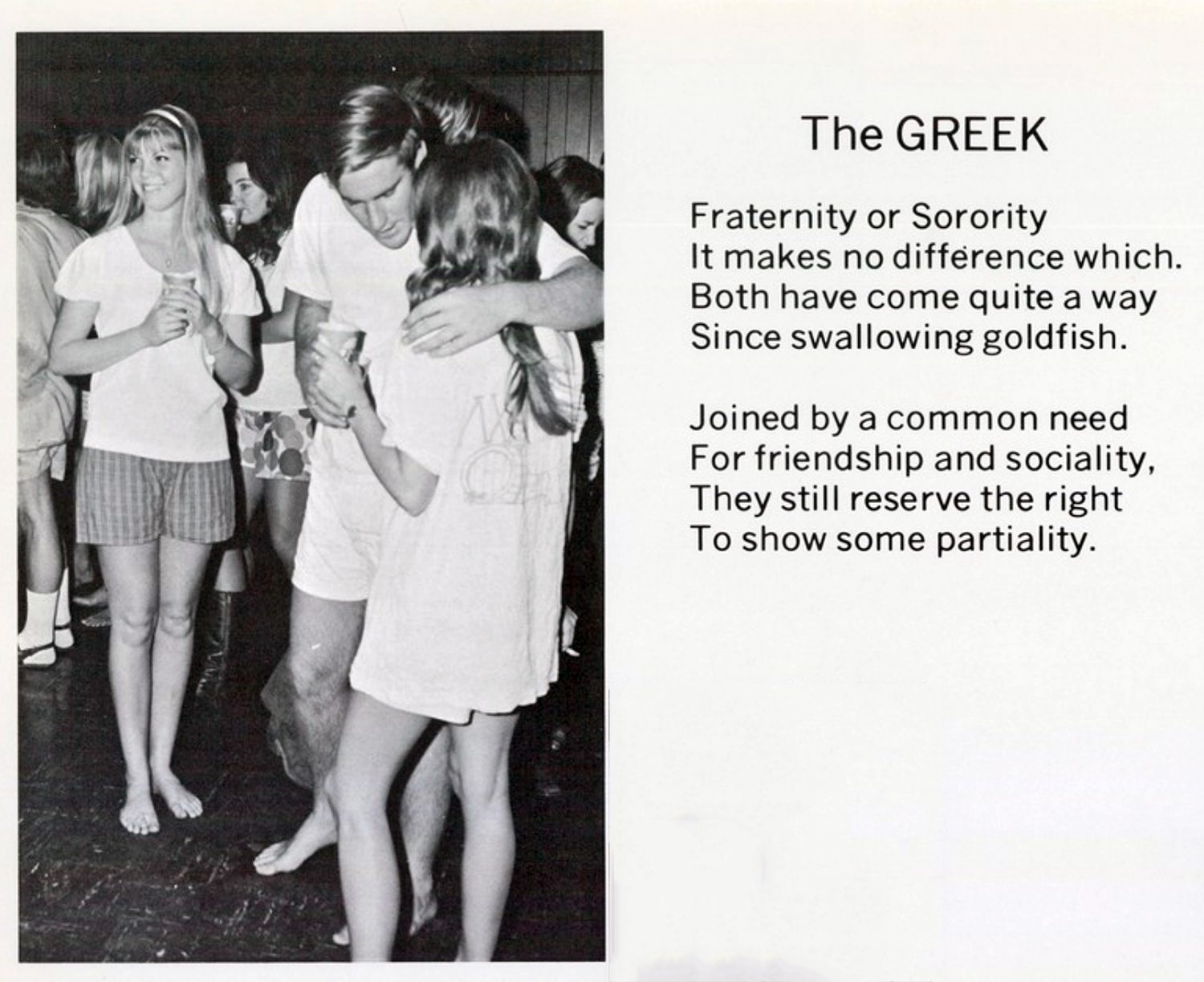 Greek Poetry from the San Diego State University yearbook, Class of 1971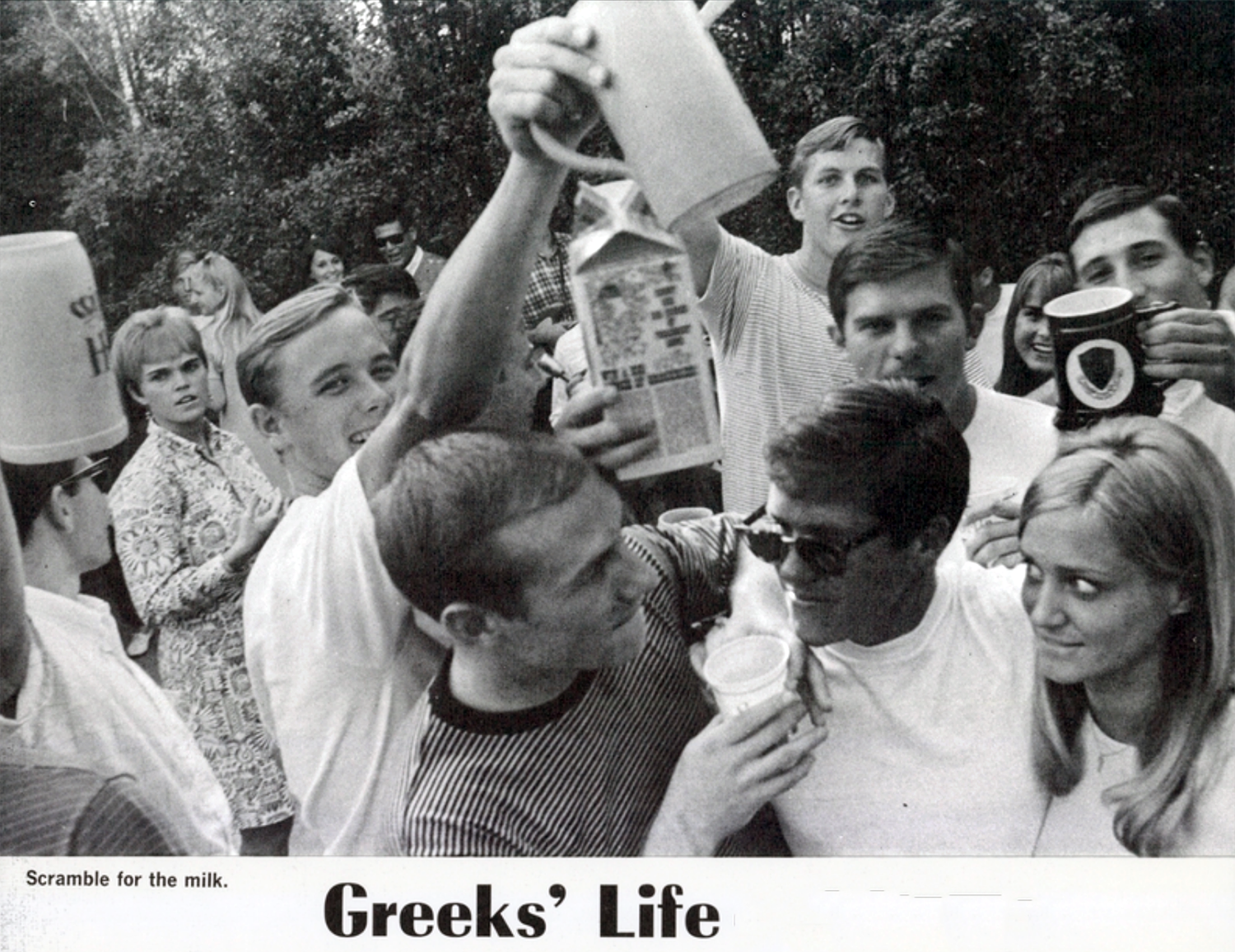 San Diego State University, Class of 1968.  "Scramble for the milk" – not sure what this was all about.  Suffice it to say, Greeks had odd traditions.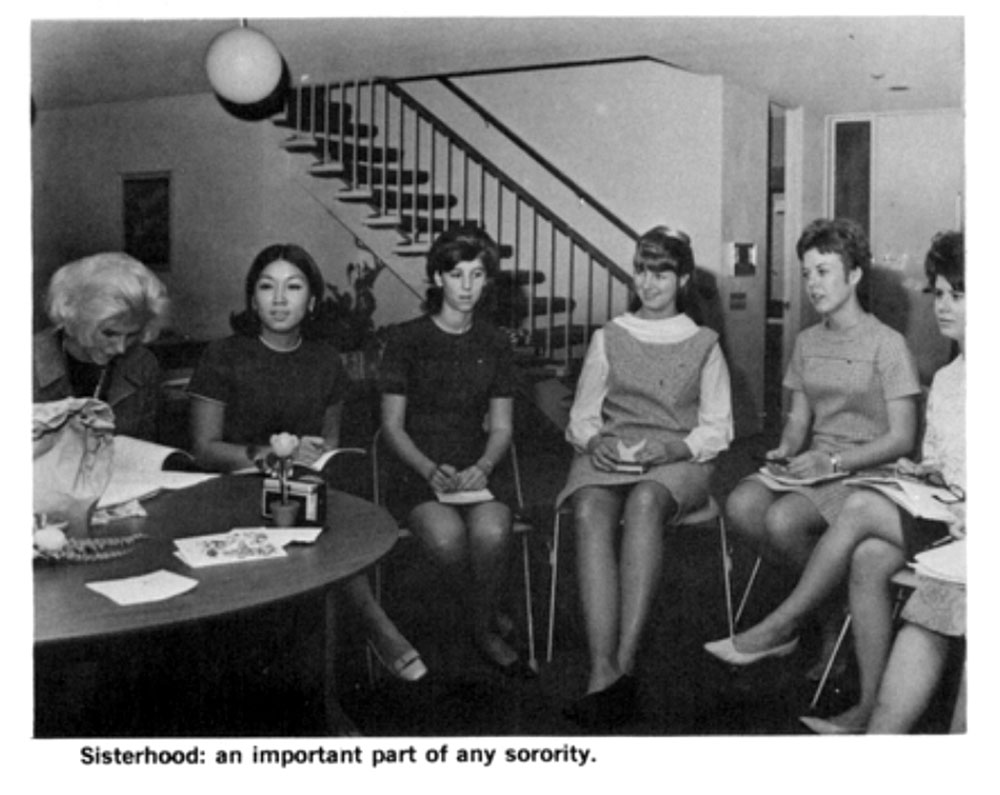 Let's be honest, Greeks get a bad reputation for their shenanigans, but there are some very real positives to joining a sorority or fraternity  (or at least 'were' positives -I honestly can't speak for the Greek life for the past thirty odd years).  Rather than going at it alone at university, you have a house full of sisters and brothers. It can be a good thing to have organized functions, responsibilities and friends at your side.
Of course, sometimes these 'friends' might be paddling your ass with a vengeance….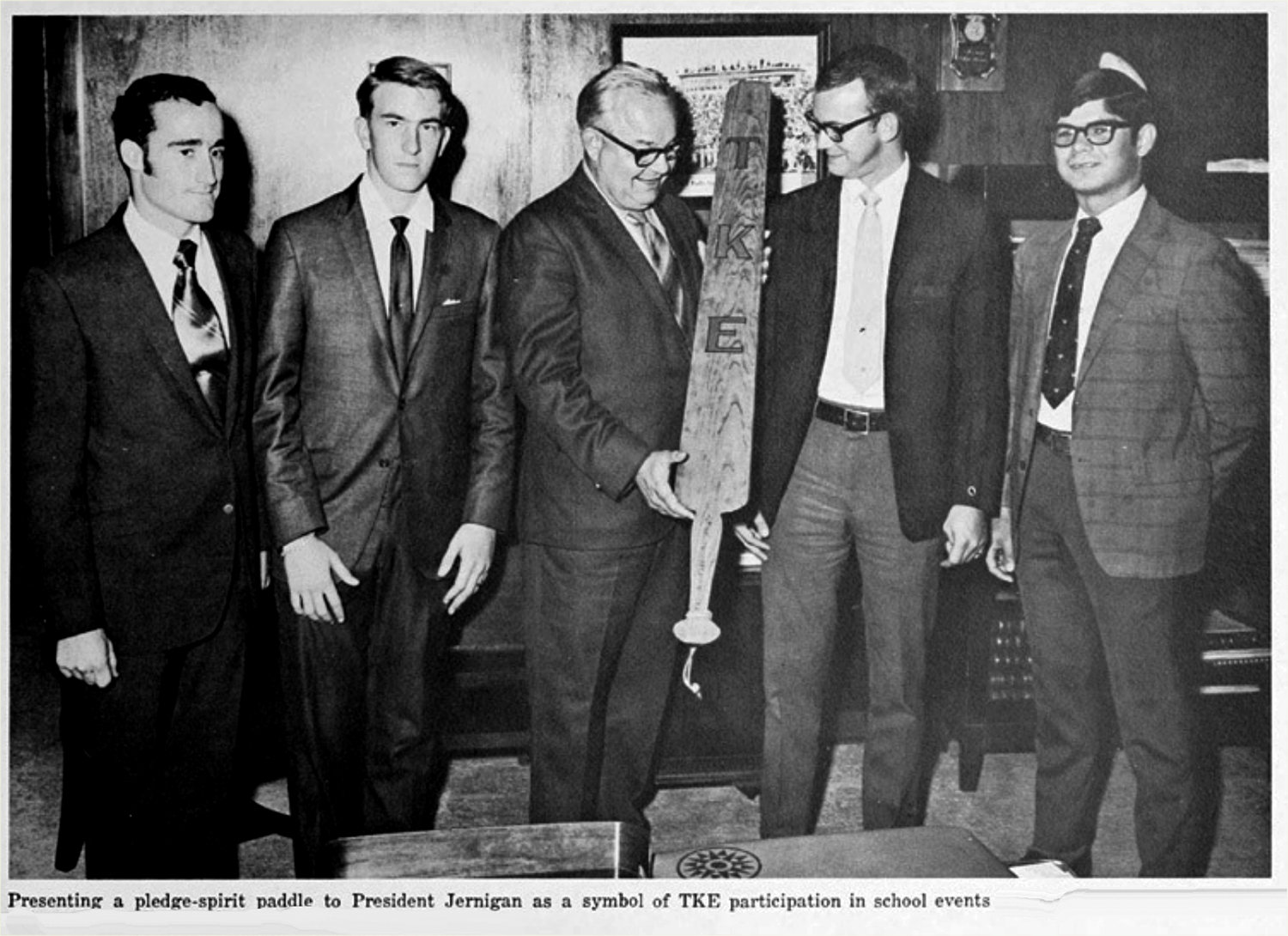 "Presenting a pledge-spirit paddle to President Jernigan as a symbol of TKE participation in school events (Tau Kappa Epsilon, Texas A&M University, Class of 1970)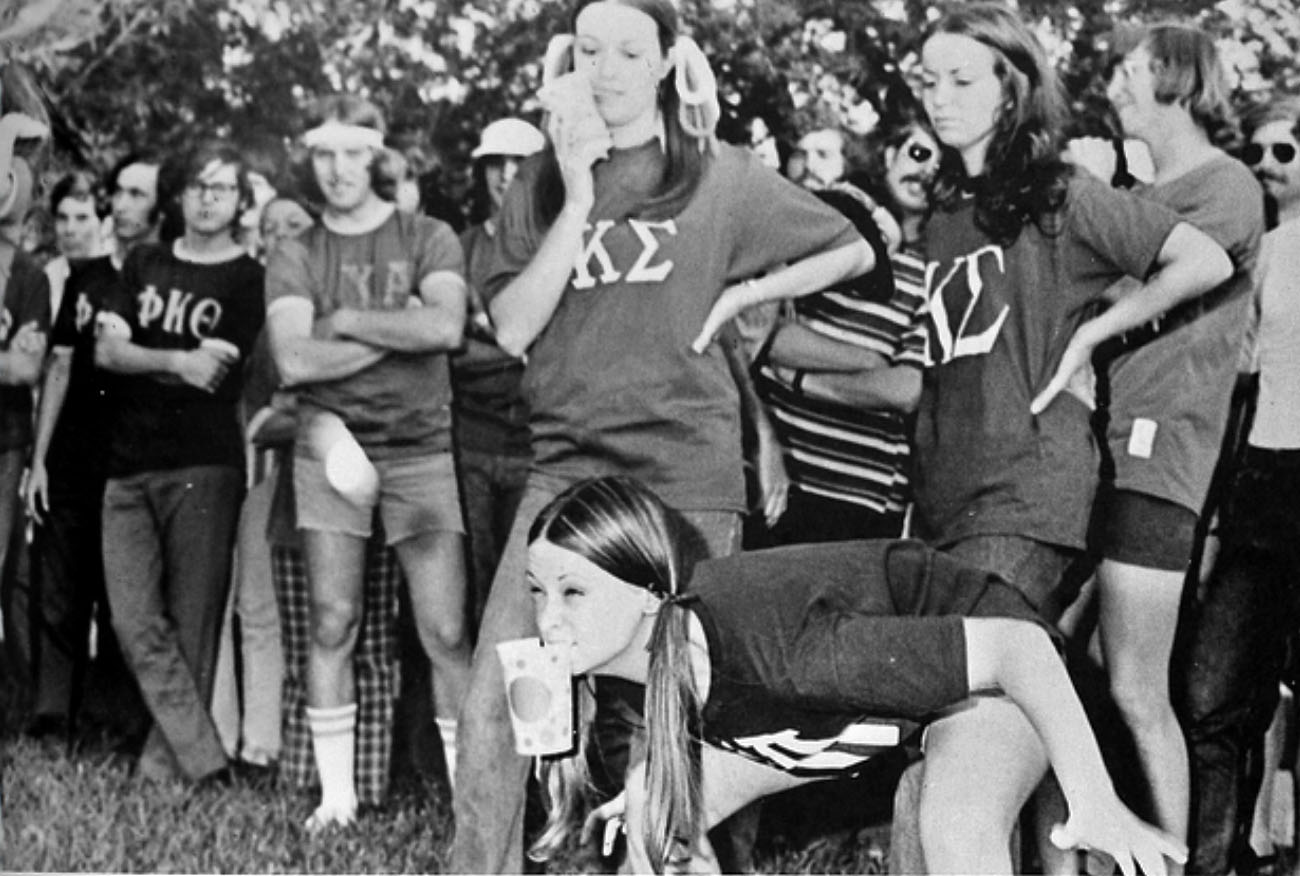 More Greek fun at Texas A&M, Class of 1972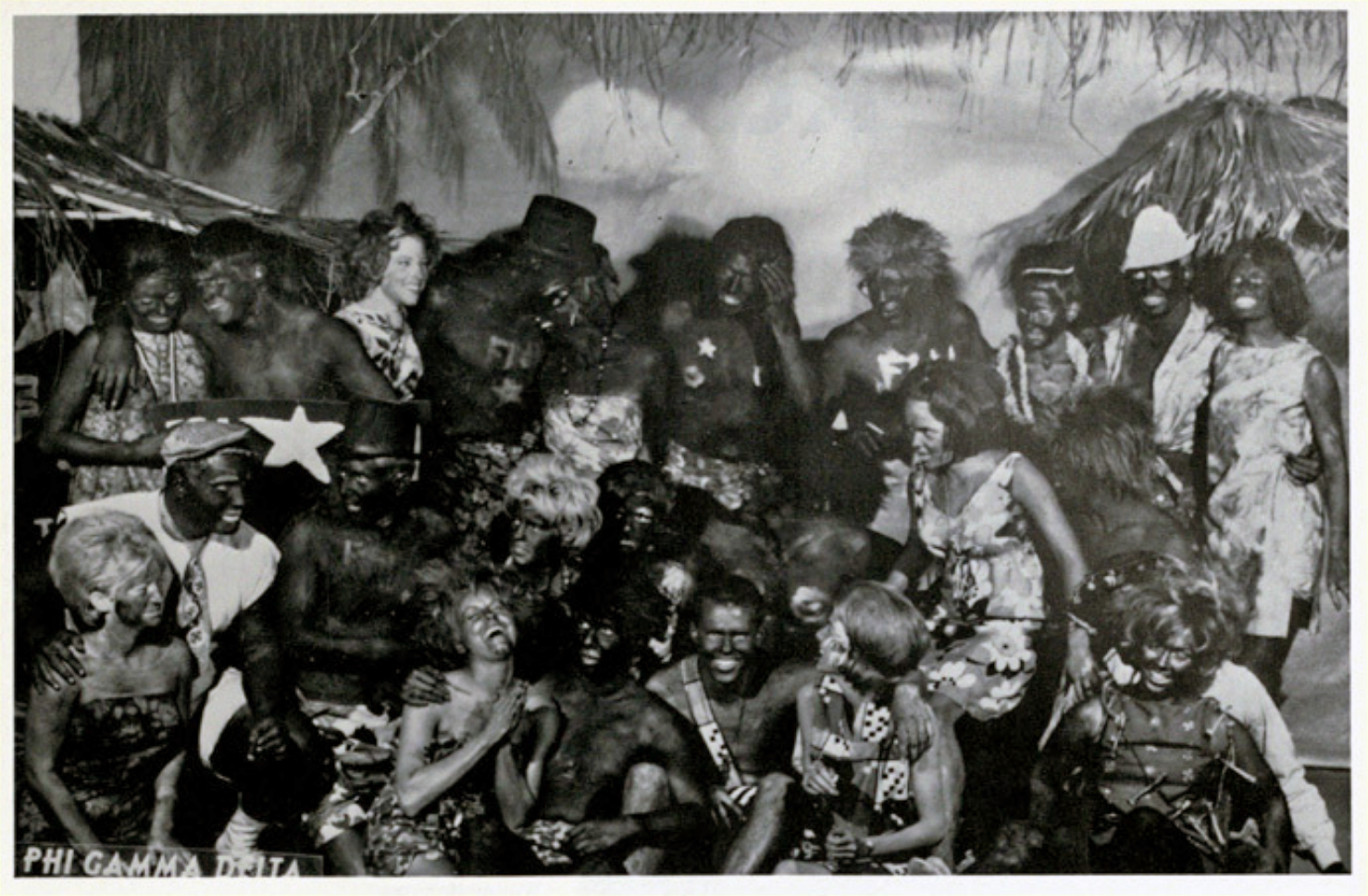 Fijis (Phi Gamma Delta) in blackface at Texas Tech, Class of 1964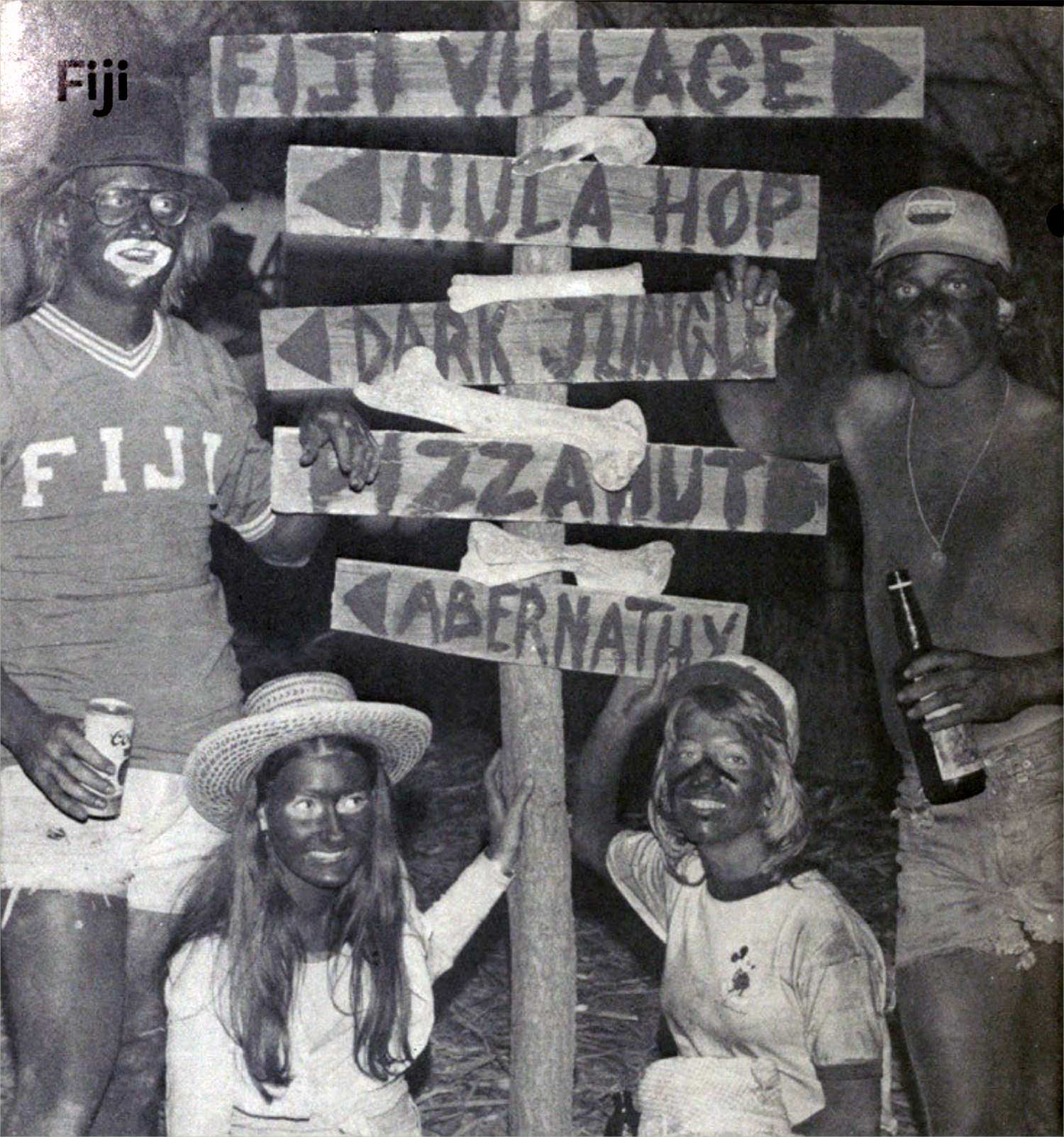 And more Fiji blackface festivities (1975)
Guys in a fraternity definitely had a key edge over their non-Greek brethren when it came to girls.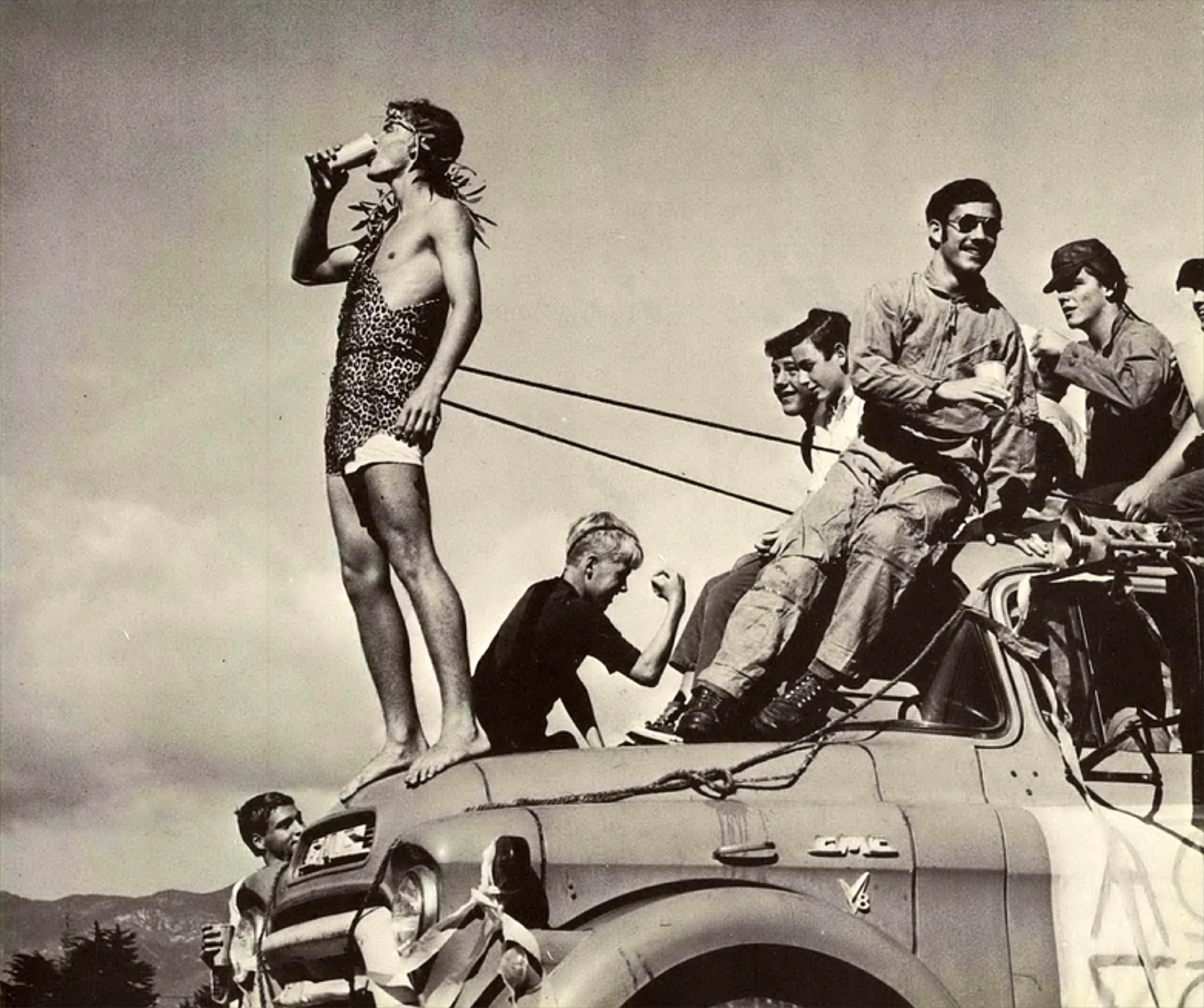 "Sigma Phi Epsilon participate in the Isla Vista Homecoming Parade by featuring Bacchus, the god of alcoholic beverages, as their hero." (University of California, Santa Barbara, Class of 1969)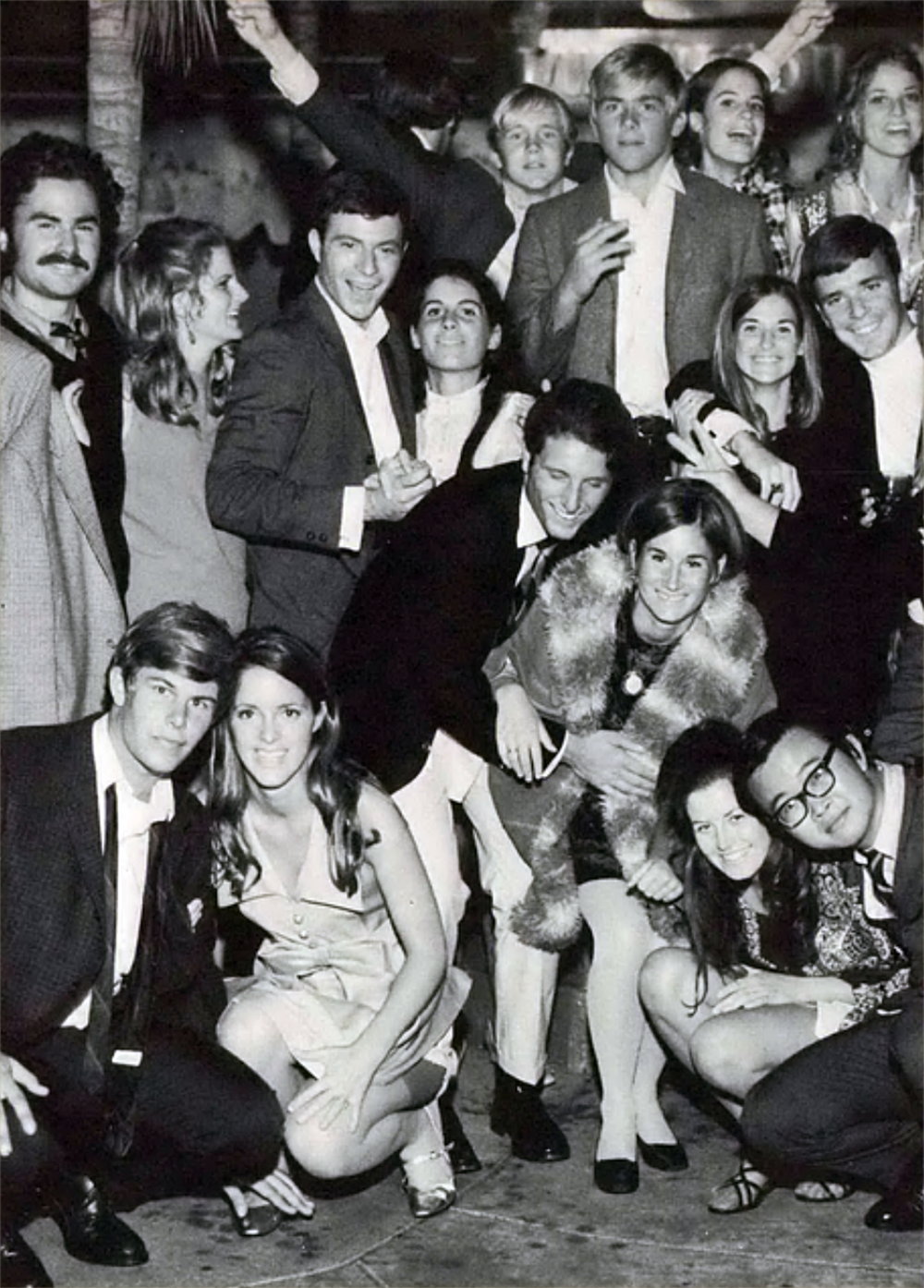 Fall Cocktail Formal for Kappa Alpha Thetas and their dates (Class of 1969)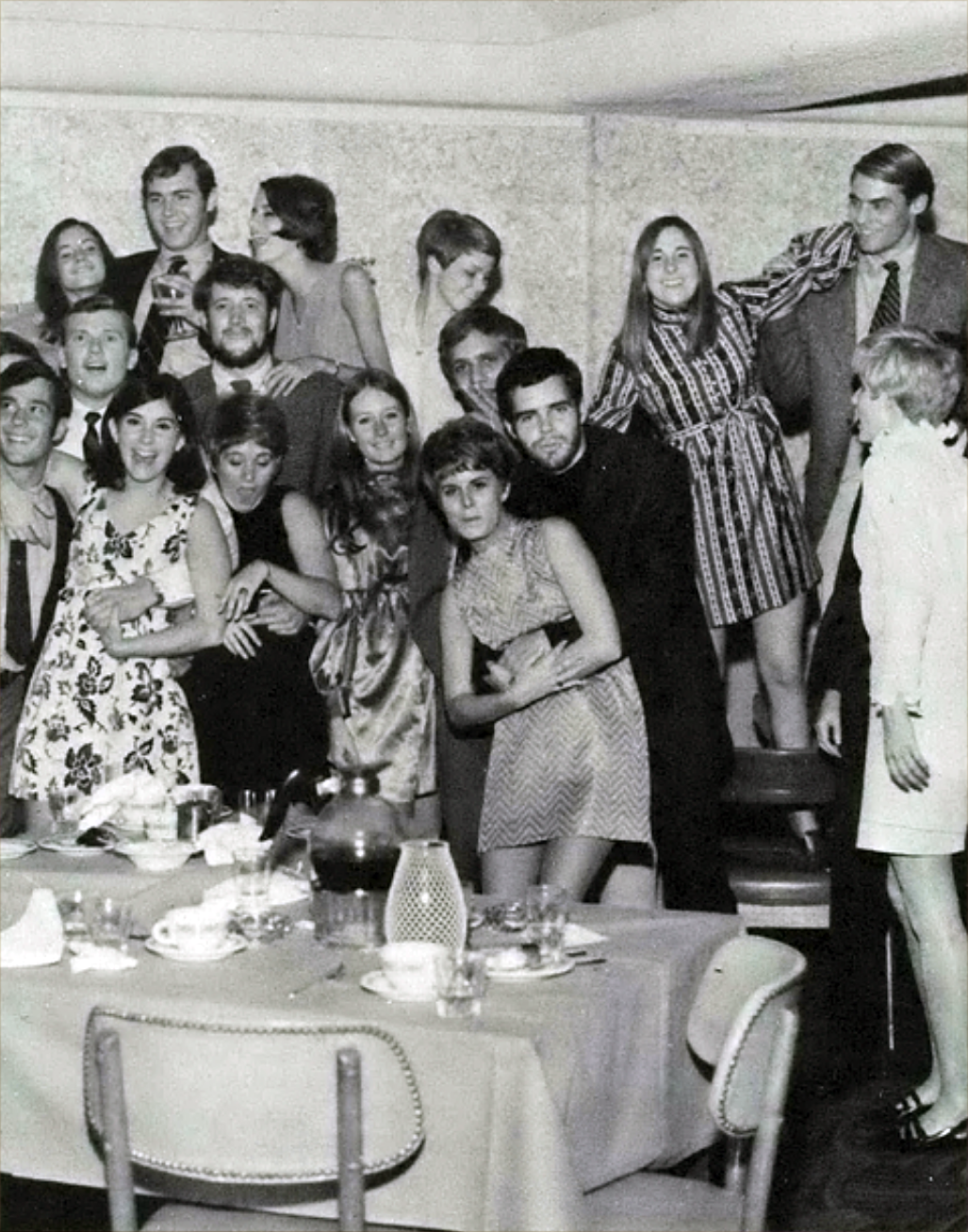 At the Miramar restaurant in Santa Barbara, CA, Sigma Phi Epsilon and their dates gather for a formal.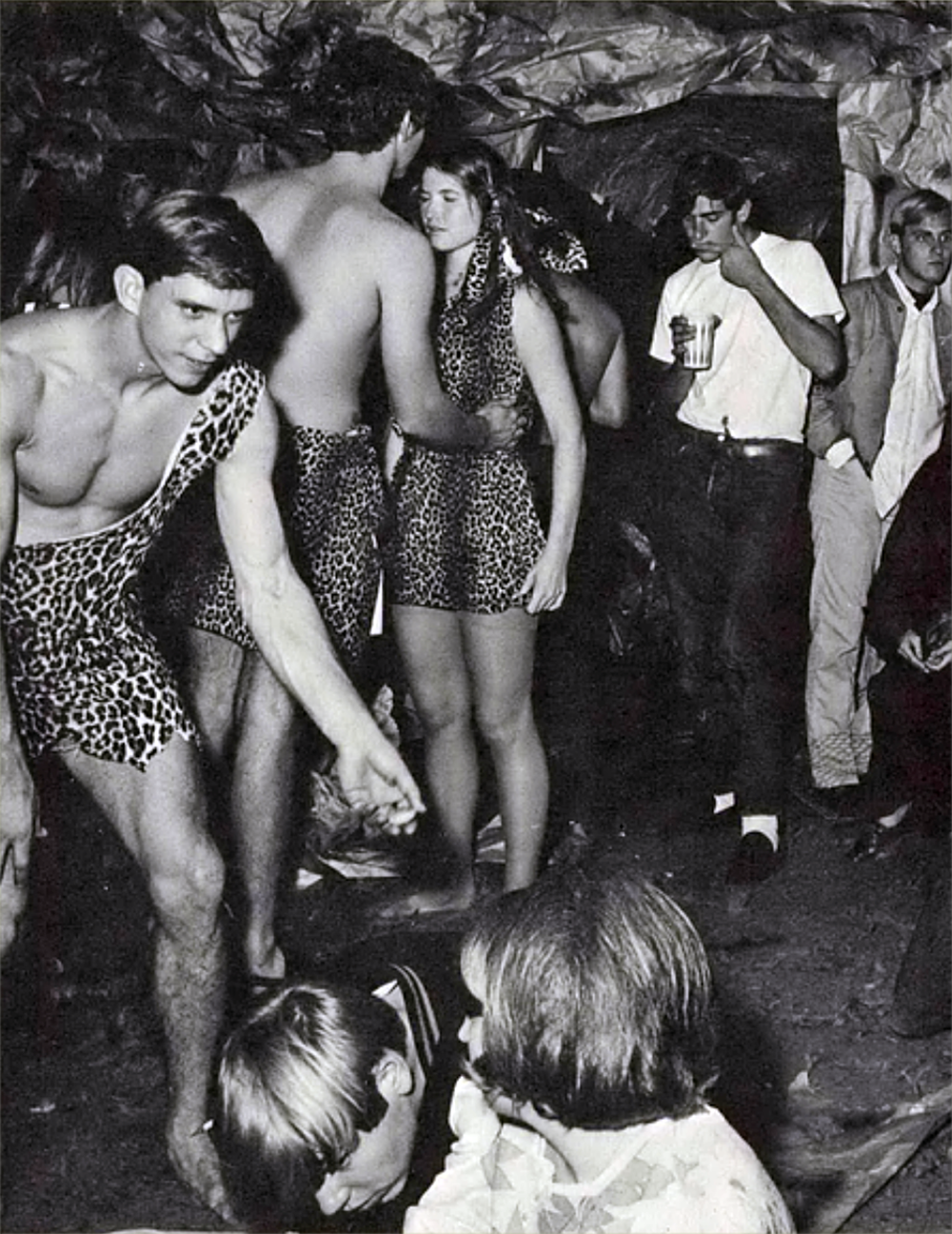 Theta Delta Chi caveman party, Class of 1970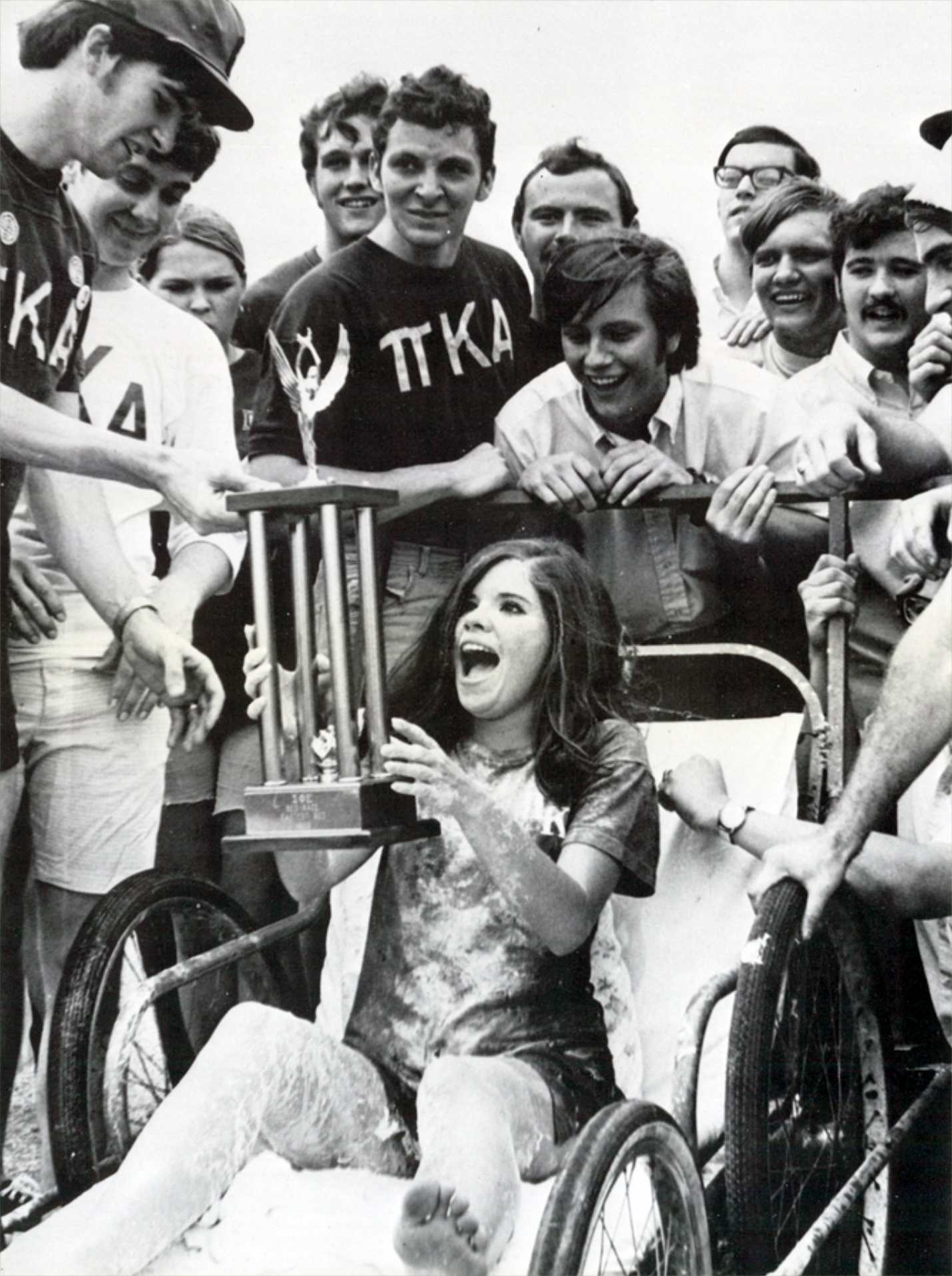 Pi Kappa Alphas, University of Houston, Class of 1970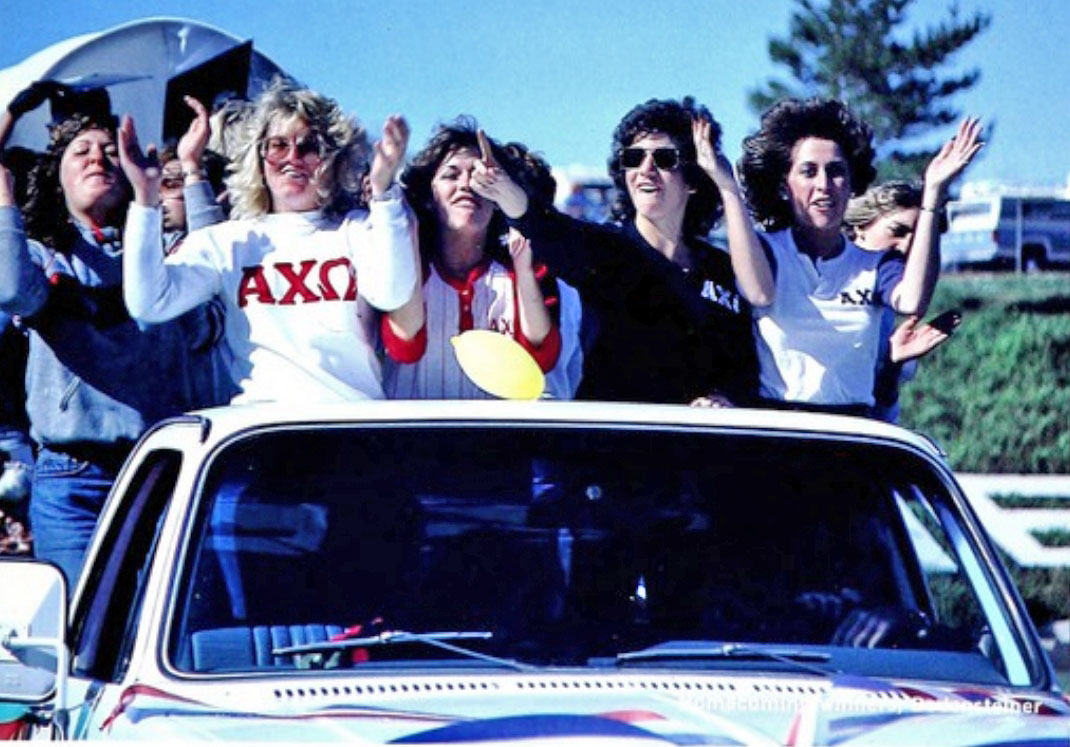 Alpha Chi Omega, University of Nevada (Reno, NV), Class of 1981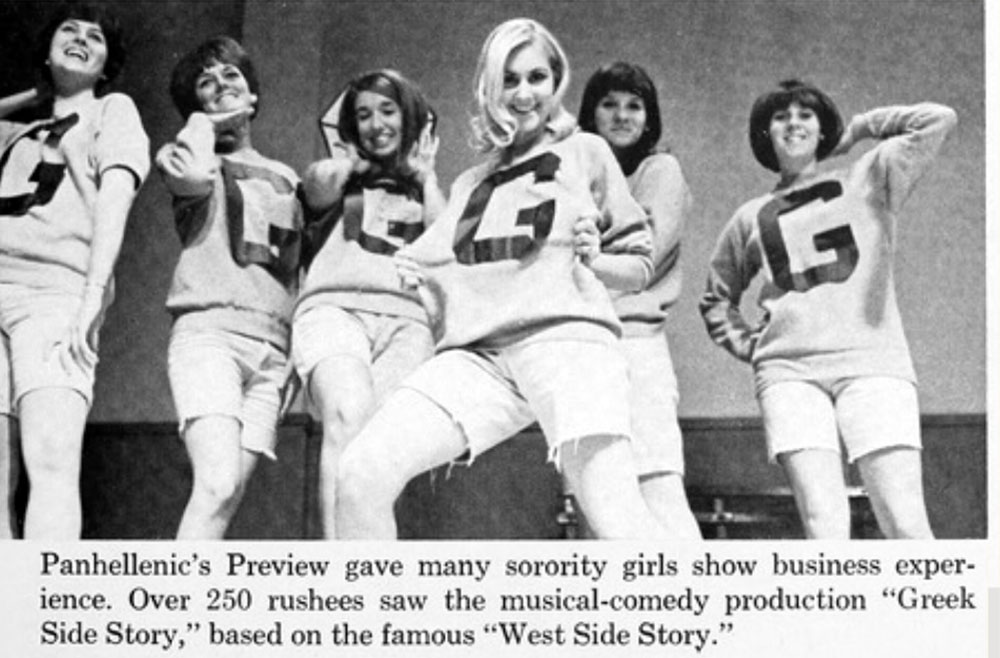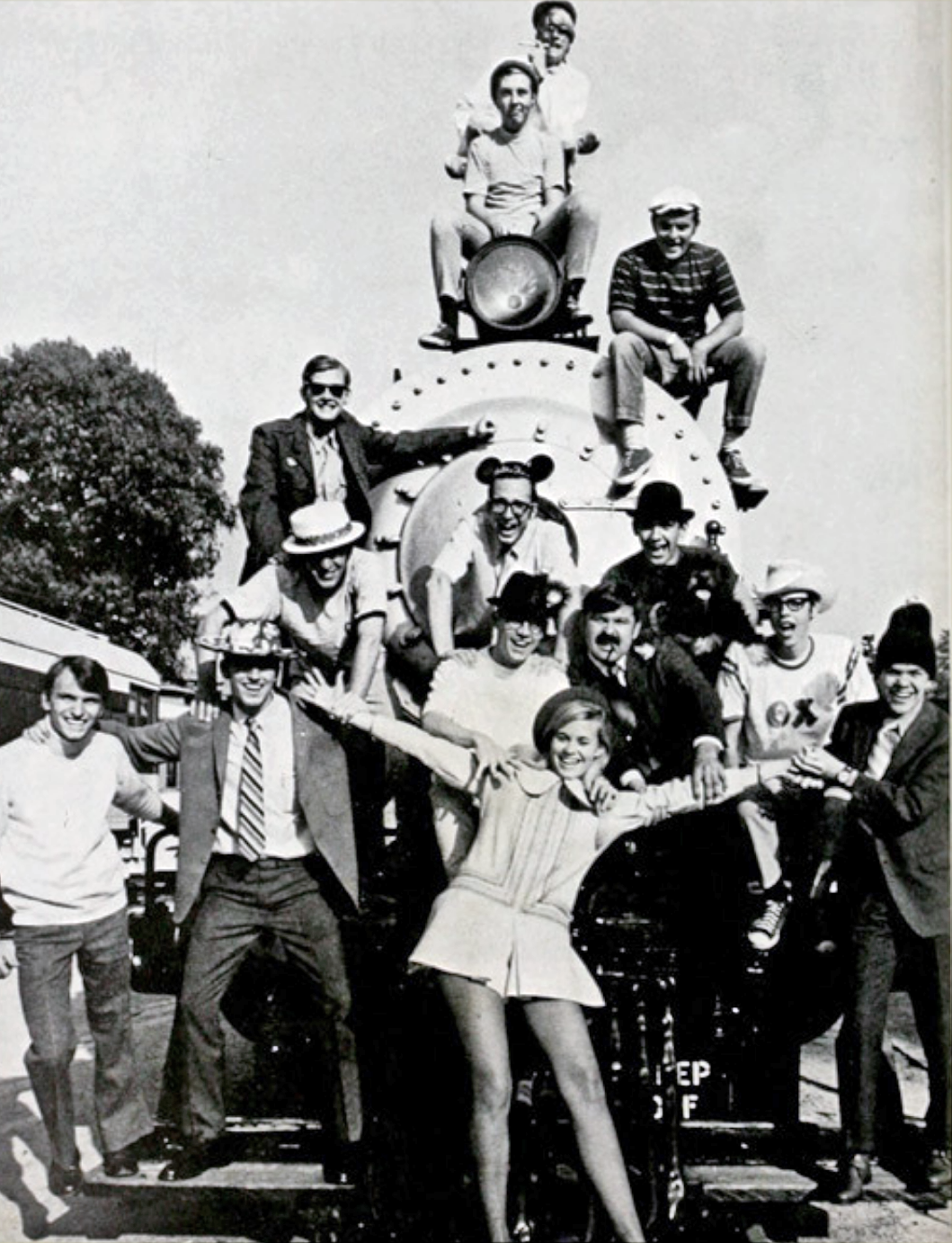 Theta Chis, University of California, Los Angeles (UCLA), Class of 1970)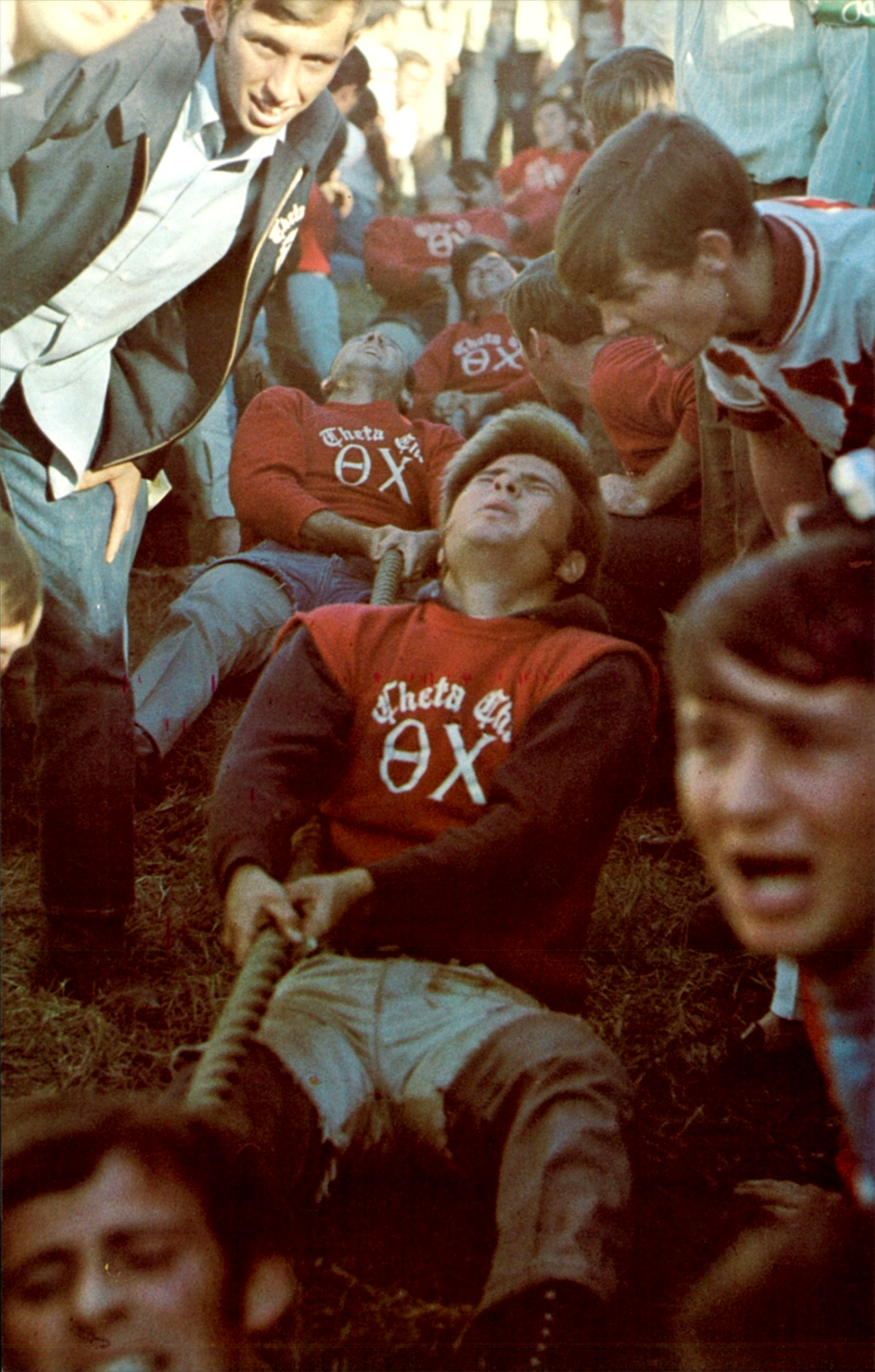 Theta Chis, University of North Texas (Denton, TX), Class of 1969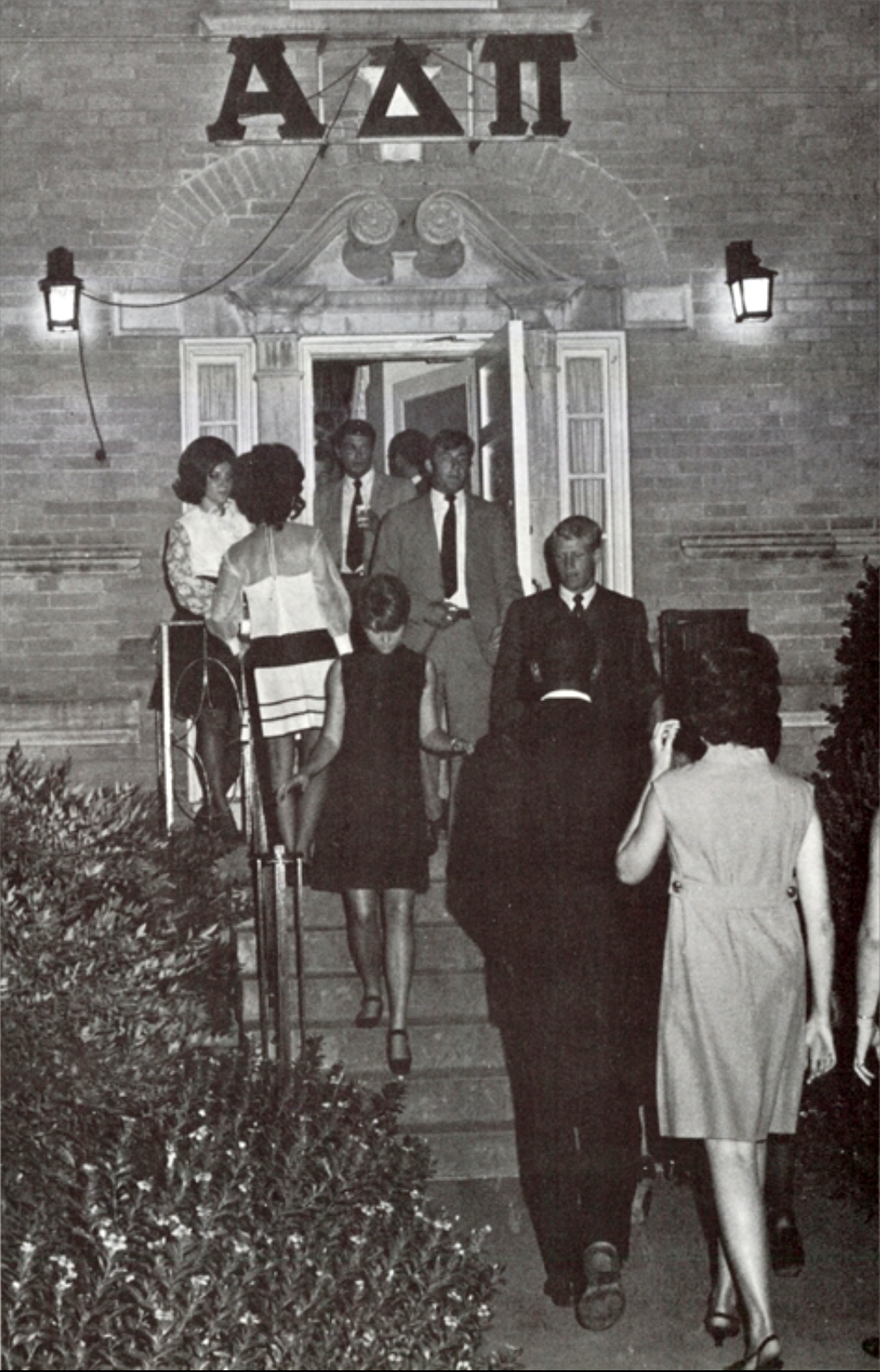 A pledge acceptance function at the Alpha Delta Pi house, 1968.
Below, a function of another kind at the Tau Kappa Epsilon house, 1972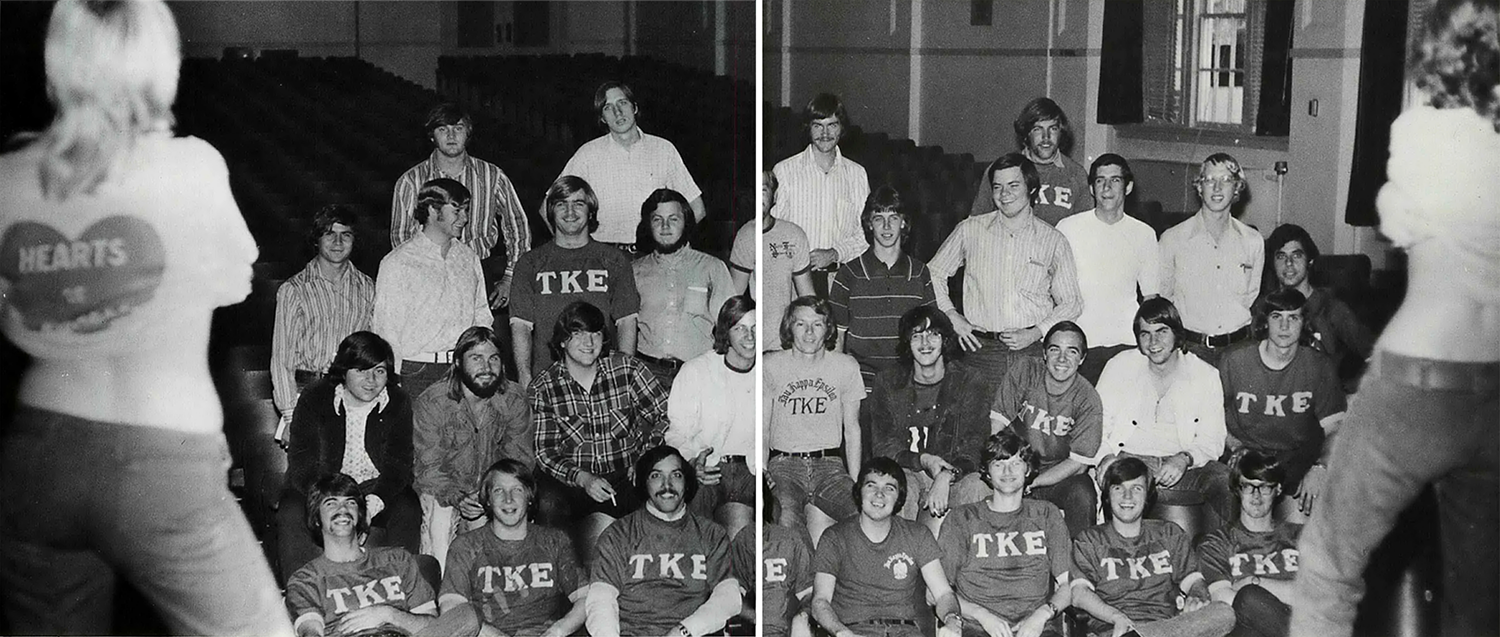 The expression of the TKE, front row – third from left, says it all.  He's not regretting his decision to go Greek.  Not one iota.