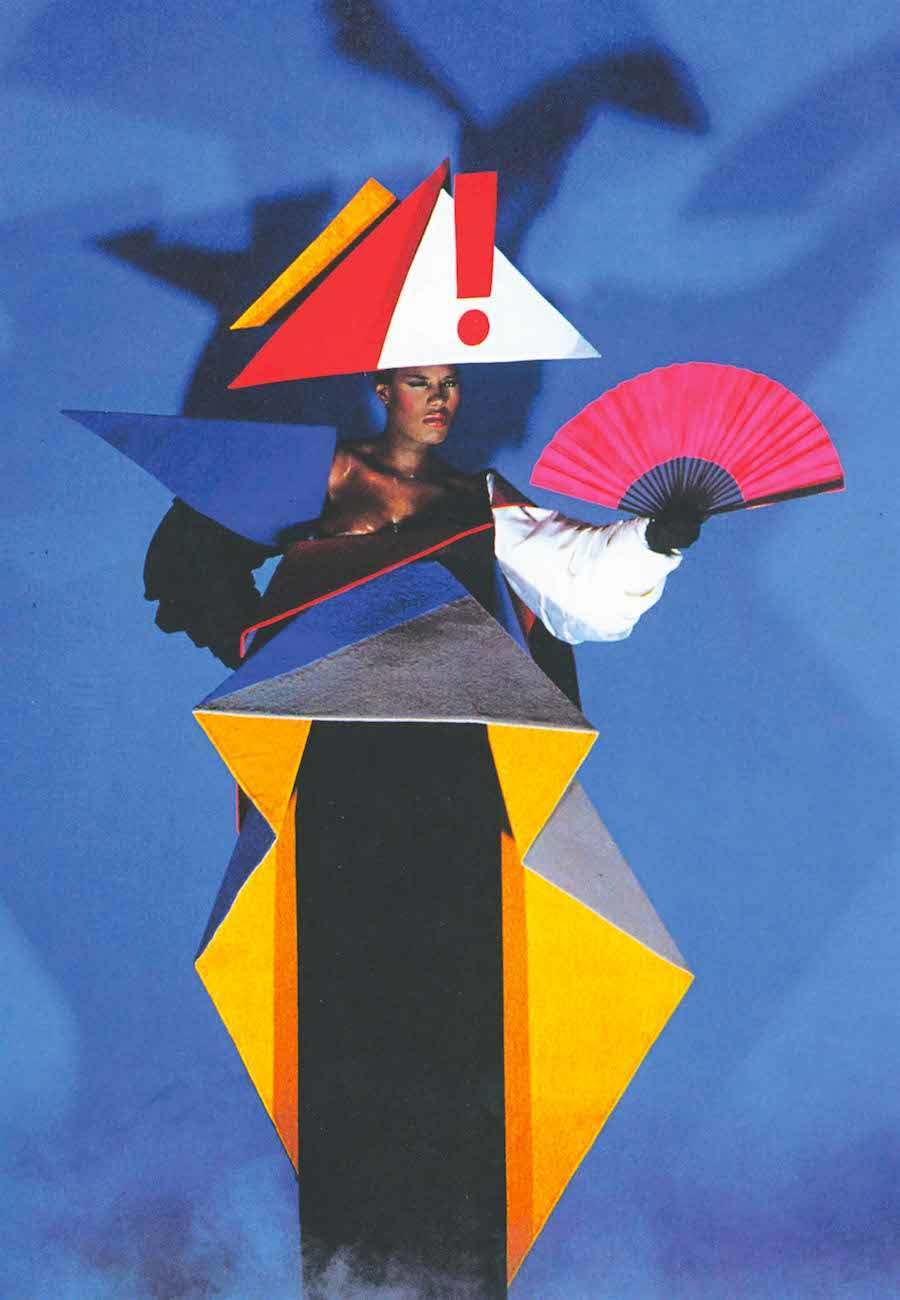 There is a moment in every one of those tacky beauty pageants when the sweaty, middle-aged host asks each young swimsuit-clad contestant "If there was one thing you could do what would it be?"
The answers are always the same: "I would bring about world peace."
It's a nice thought–though one highly unlikely to ever take off as these young beauty hopefuls never explain how they would ever achieve such a dream.
Singer, songwriter, muse and former supermodel Grace Jones has one idea how to make the world more peaceable. She thinks all men "need to be penetrated…at least once in their lifetime." This would help men "understand what it is like to receive," which could "take some of the aggression out of the world."
If this was given as an answer on one of these televised beauty parades–the host would drop the mic.
But let's not stop there.
Grace Jones would like to "fuck every man in the ass at least once."
She thinks it might stop all the sexism and misogyny in the world.
Throughout her career, Jones has had to struggle to win the respect given to men without thought.
I had to be a bitch to maintain any kind of authority. Well, if I were a man, I wouldn't have been considered a bitch. If I were a man, I would simply have been in charge, however aggressive and demanding I was. I wouldn't have had other people running about filming things behind my back. A man putting his foot down is in control. It's strong. A woman putting her foot down is out of control. She's weak.
Being a strong woman means Grace Jones dealing with that "same old caveman shit" every day.
Being a strong woman means she has often been unfairly classed as difficult, temperamental, a diva.
But Grace will tell you she's not a diva–she's a "Jones."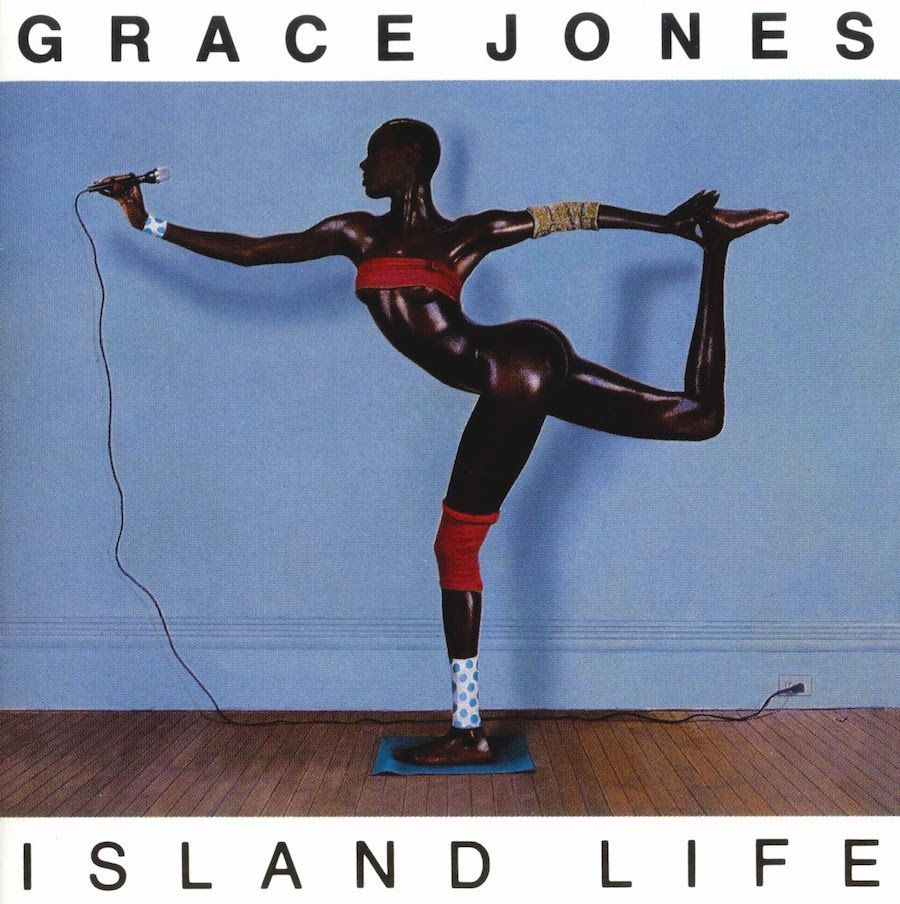 Grace learned all about the sexism and violence of the world from an early age. She was brought up by her grandparents. They were deeply religious Pentecostals. Her grandfather was strict disciplinarian. Grace was about six when he started whipping her for anything he considered a sin.
Sometimes we'd have to climb a tree and pick our own whips to be disciplined with. When you had to pick your own whip, you knew you were in for it.
It was abusive behaviour–something she has never forgotten. Grace learned to hide her emotions form her family. The violence meted out by grandfather inspired her fearsome alter ego.
I think the scary character comes from male authority within my religious family. They had that first, and subliminally I took that on. I was shit scared of them.
When she was thirteen, Grace moved to America to be with her parents. Free from her brutish grandfather and the bullies at school, Grace started to be herself. She rebelled against her family's expectations. She gave up religion. Entered the world of music, art and theatre.
She became a model. Some photographers thought she was a man–she flexed her muscles and exuded a masculine menace. She hung-out with Andy Warhol and its Factory stars. She was a regular at Studio 54.
Then in the late 1970s Grace Jones began her legendary music career.
She collaborated with artist and designer Jean-Paul Goude–with whom she had a son. Together Grace and Goude produced iconic art, fashions, music promos, and advertisements.
In 1982, Grace and Goude produced a video of Jones' concert A One Man Show. It is a stunning visual feast and one of the best concert films made.
Track listing, "Warm Leatherette," "Walking In The Rain," "Feel Up," "La Vie En Rose," "Demolition Man," "Pull Up To The Bumper," "Private Life," "My Jamaican Guy," "Living My Life," and "Libertango/Strange I've Seen That Face Before."
And, boy, she sure takes a great photo:
To read: I'll Never Write My Memoirs
, by Grace Jones and Paul Morley