"The kid will die when he reaches the end of the thread"
– John Mortensen

Danish Illustrator John Kenn Mortensen turns a sticky note into a surreal wonderland of nightmares. His "salute to the misfits of the world" taps into the unlocked imaginative consciousness, that curious place of monsters and demons, where things that go bump in the night exist alongside wild desires that complement them.
Mortensen's dark nightmares remind us of Edward Gorey's macabre humor, daring us to peek though the curtains at what we fear and hope is looking back at us.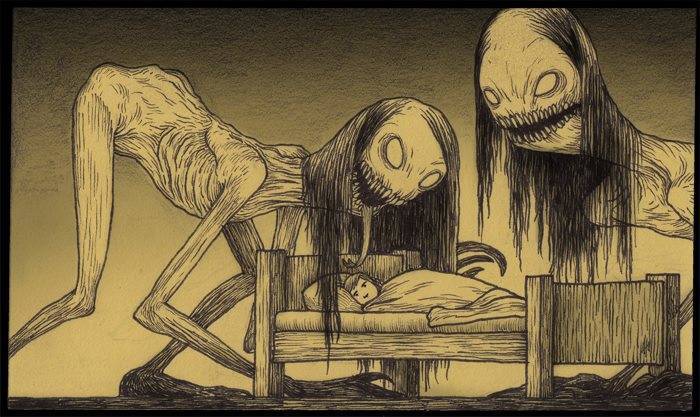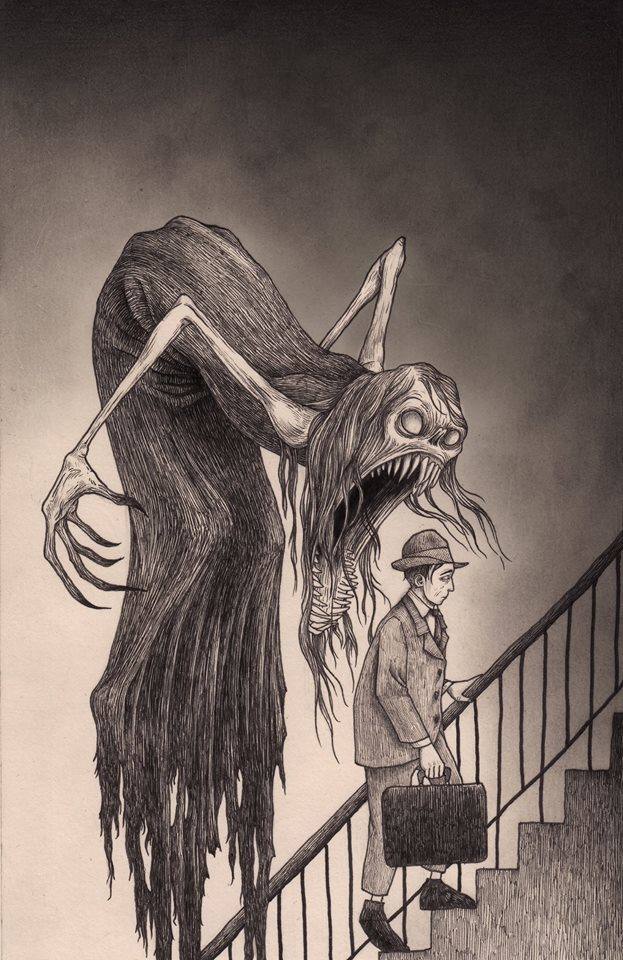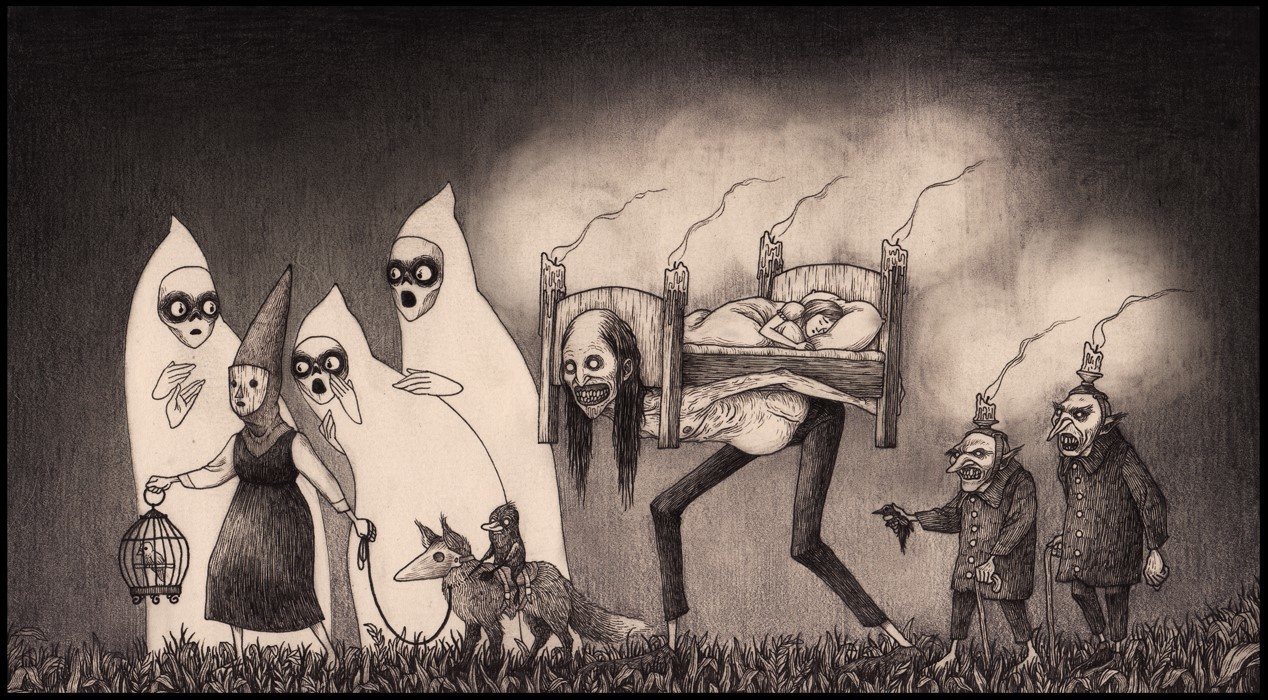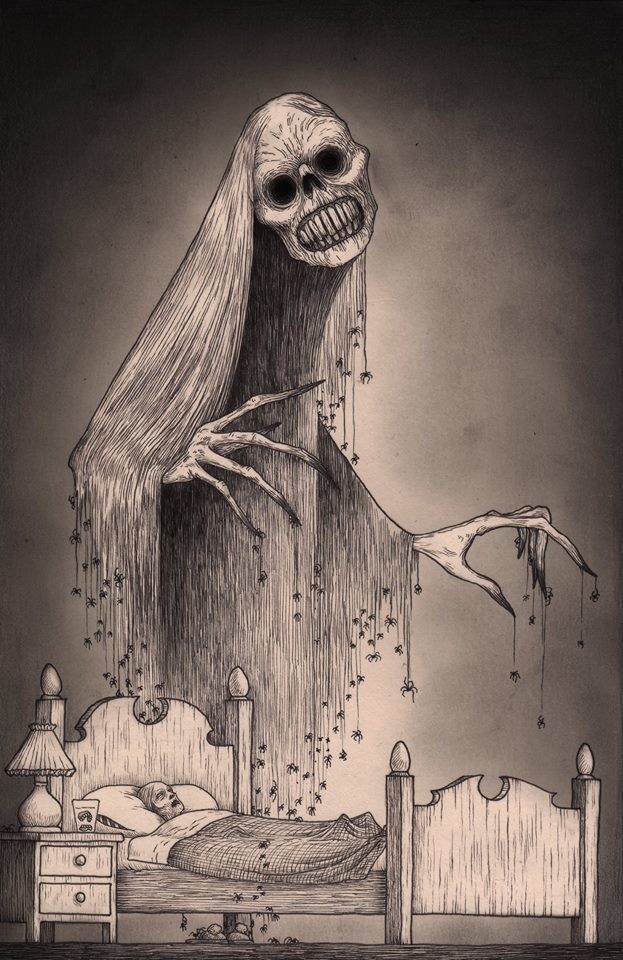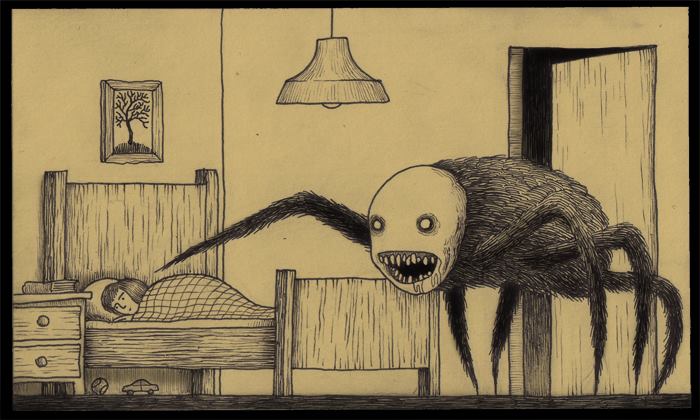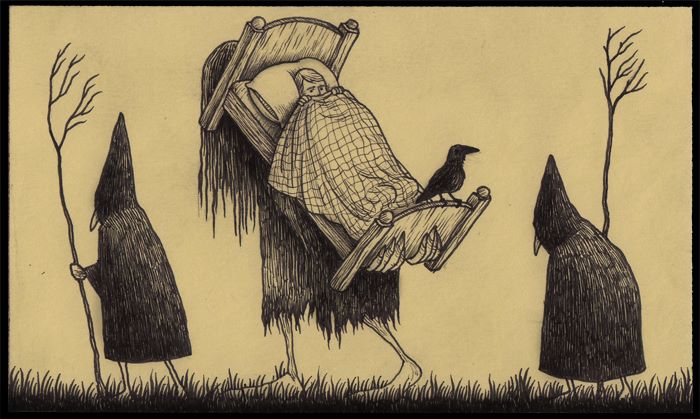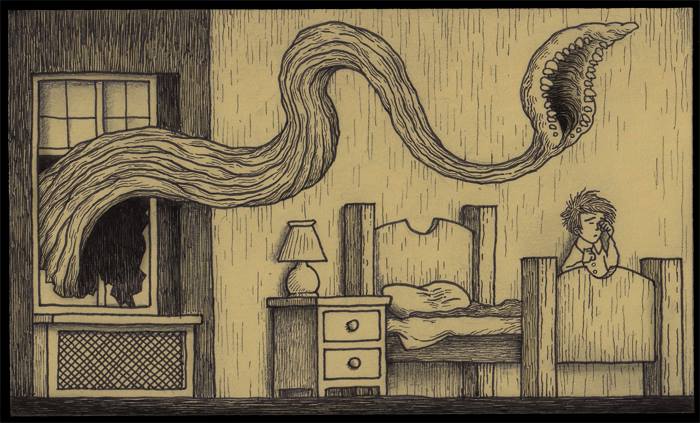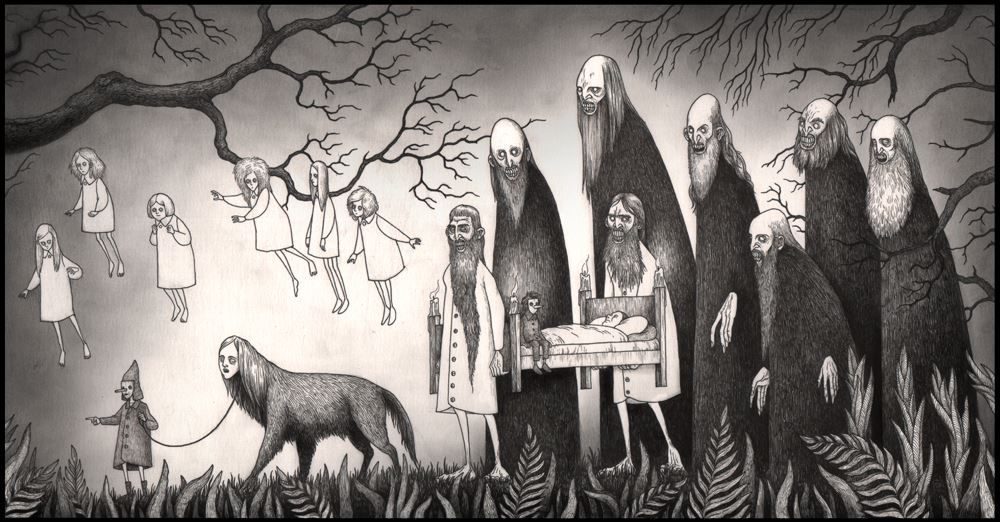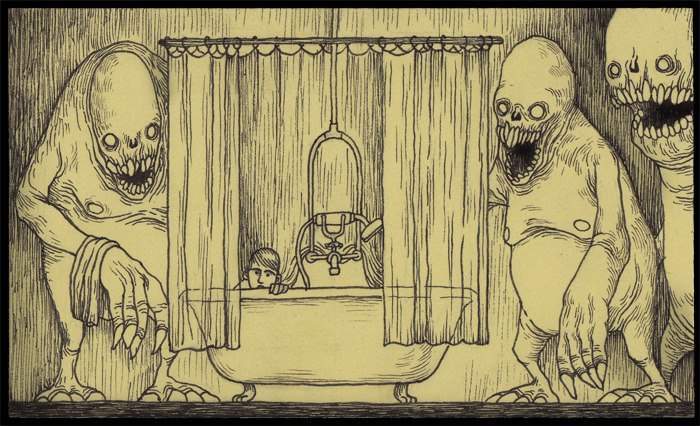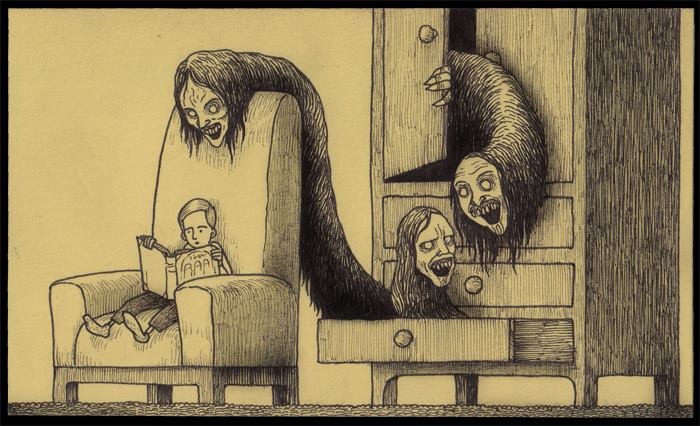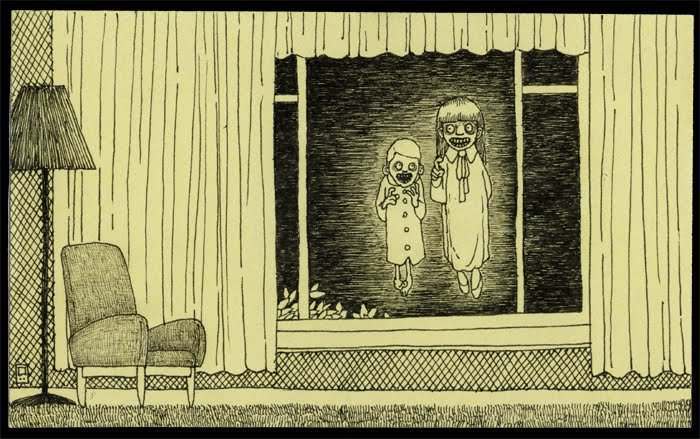 We first showcased Mortensen's work on our Facebook page. Please do sign up to it; we post things there we don't post here.
Buy : John Mortensen's Sticky Monsters
.