Here is a gallery of 45 ladies on telephones culled from vintage books, magazines, records, found photographs, advertising and other ephemera.  We've covered this topic once before (see Dial "R" for Retro: 1960s-80s Ladies and Their Old-School Telephones), but this time we're delivering an even bigger helping from the four corners of the vintage pop culture landscape.  Enjoy!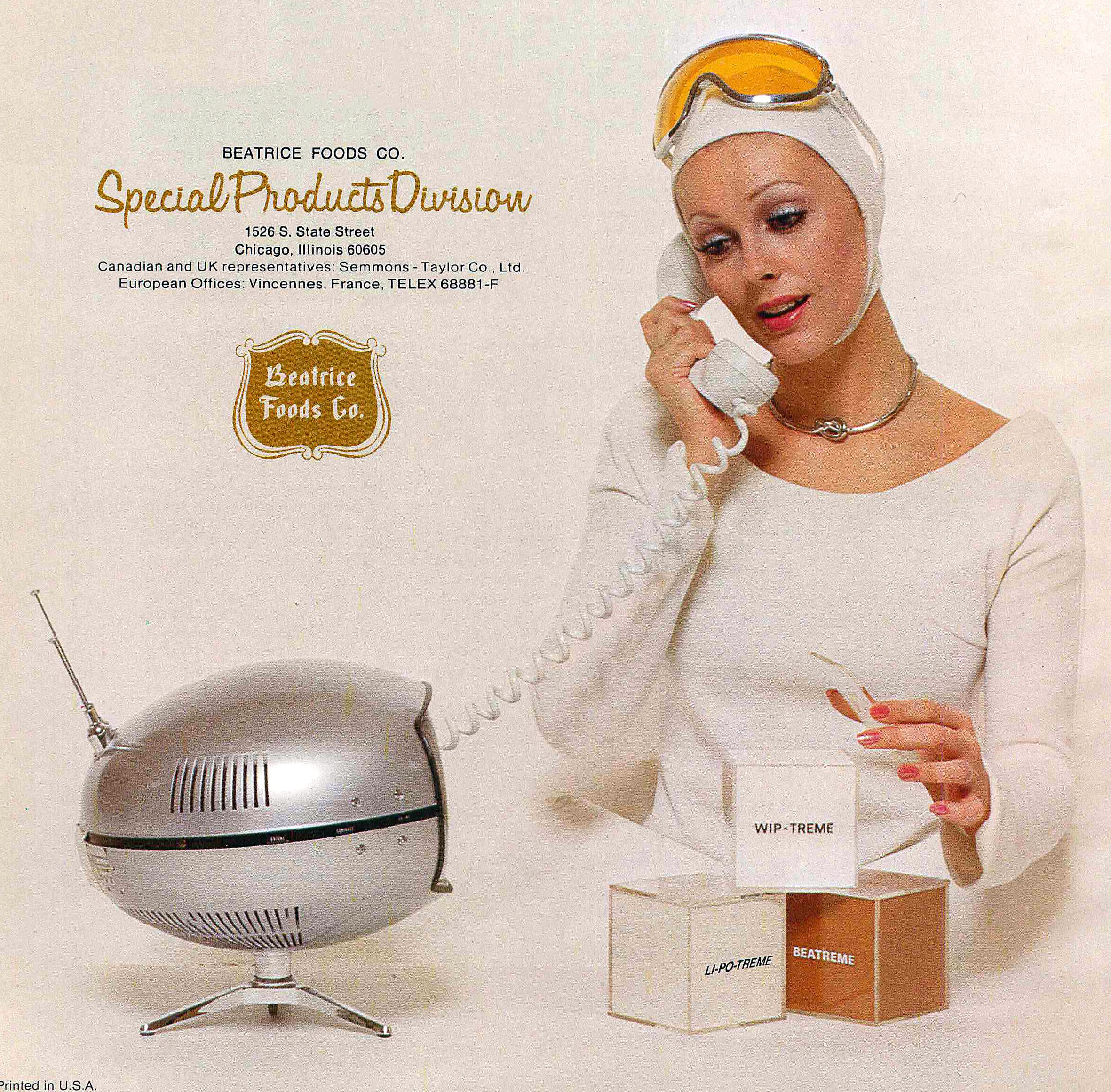 (1) Advertisement from Food Technology magazine (v29 n01 – January 1975).  I love how the phone is space-age… except the receiver for some reason.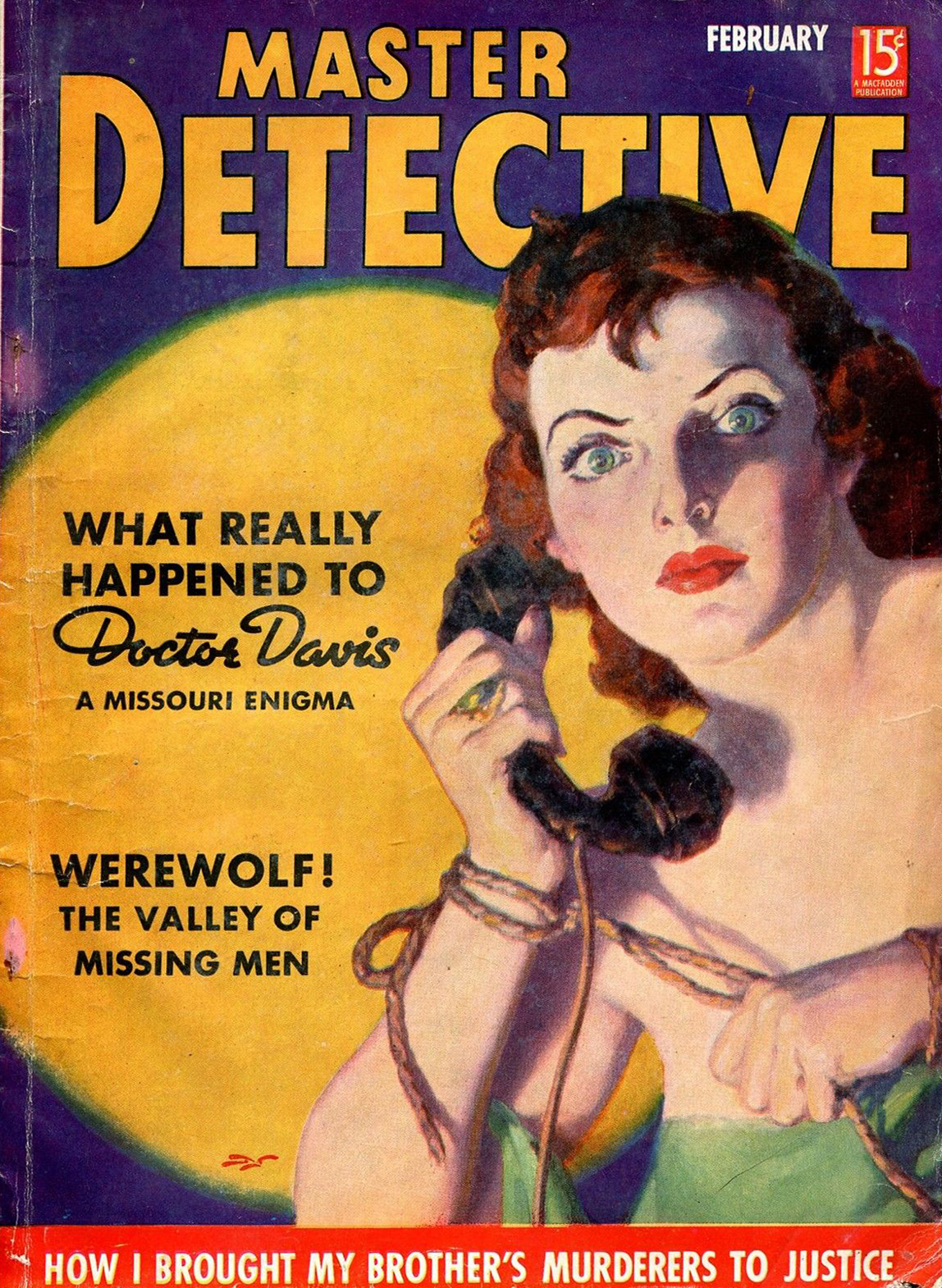 (2) Master Detective – February 1938; Crime magazines are perhaps the biggest supplier of "girls on phones".  There's something about a panicked lady on a telephone that is very compelling.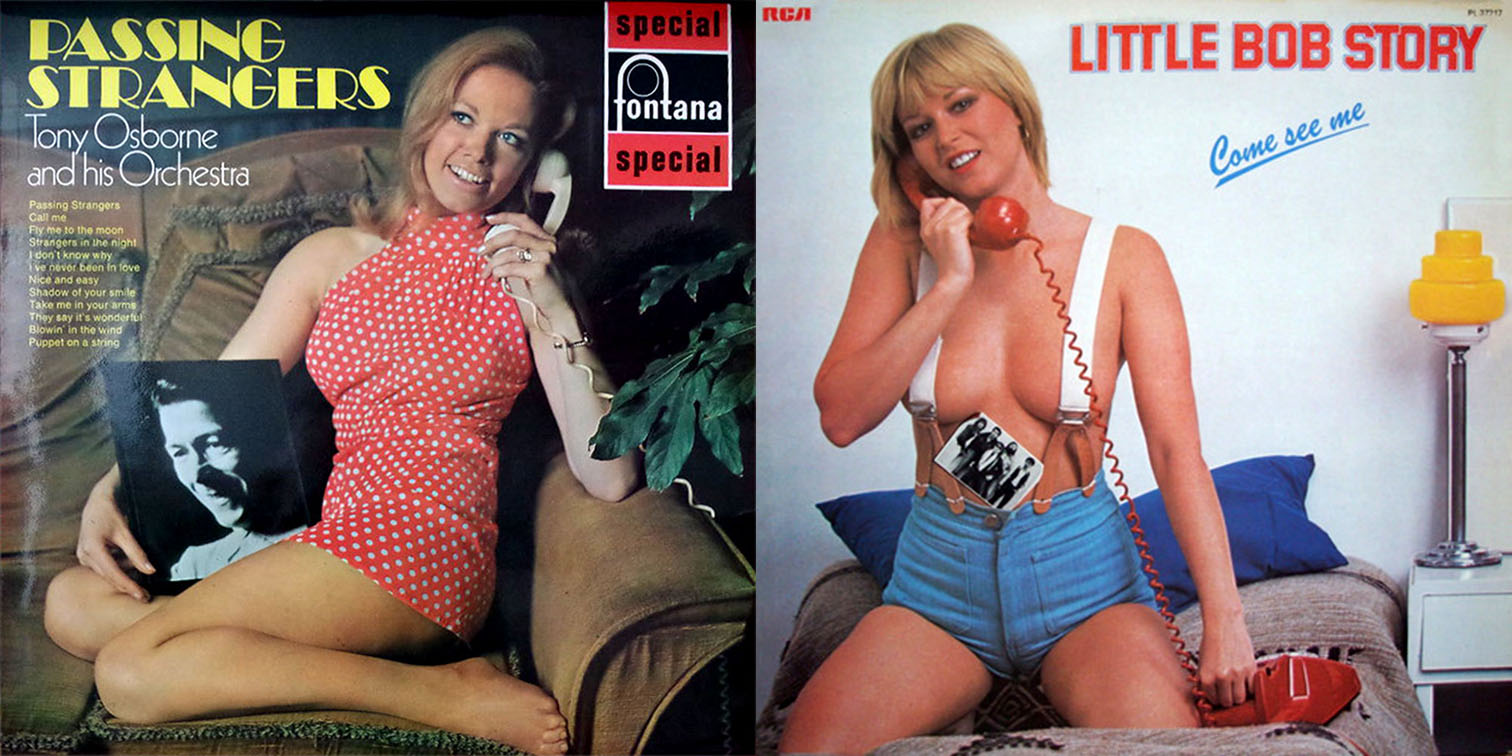 (3) – (4)  A couple album covers both featuring girls on phones, and both girls keep a photograph of their "true love".  Tony Osborne's girl cradles his image tastefully… while Little Bob Story's girl, well, she awkwardly tucks it under her boobs.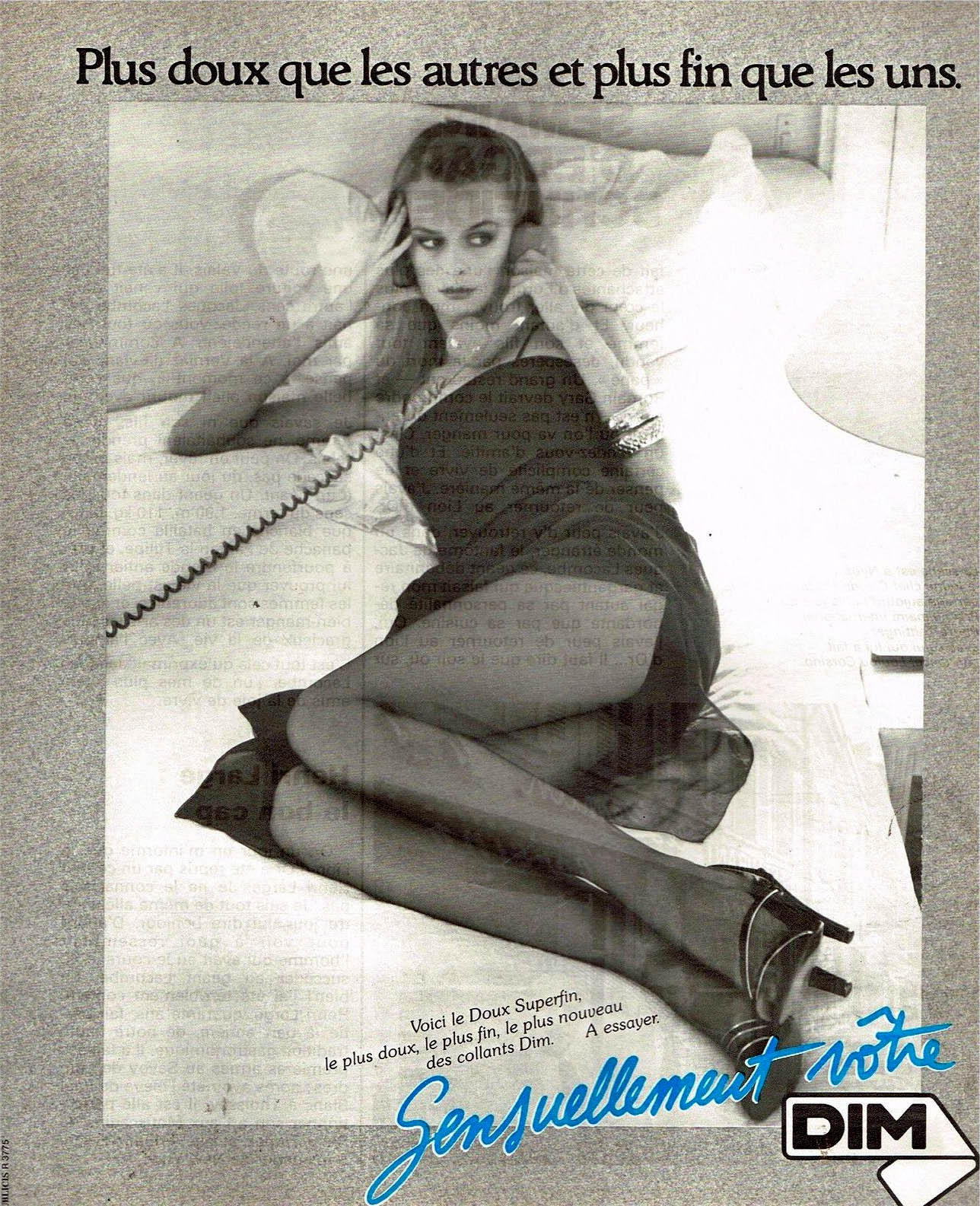 (5) 1978 French DIM advertisement.  The copy unfortunately has a bit of "bleed through" from the opposite side; however, this level of awesomeness needs to be included regardless.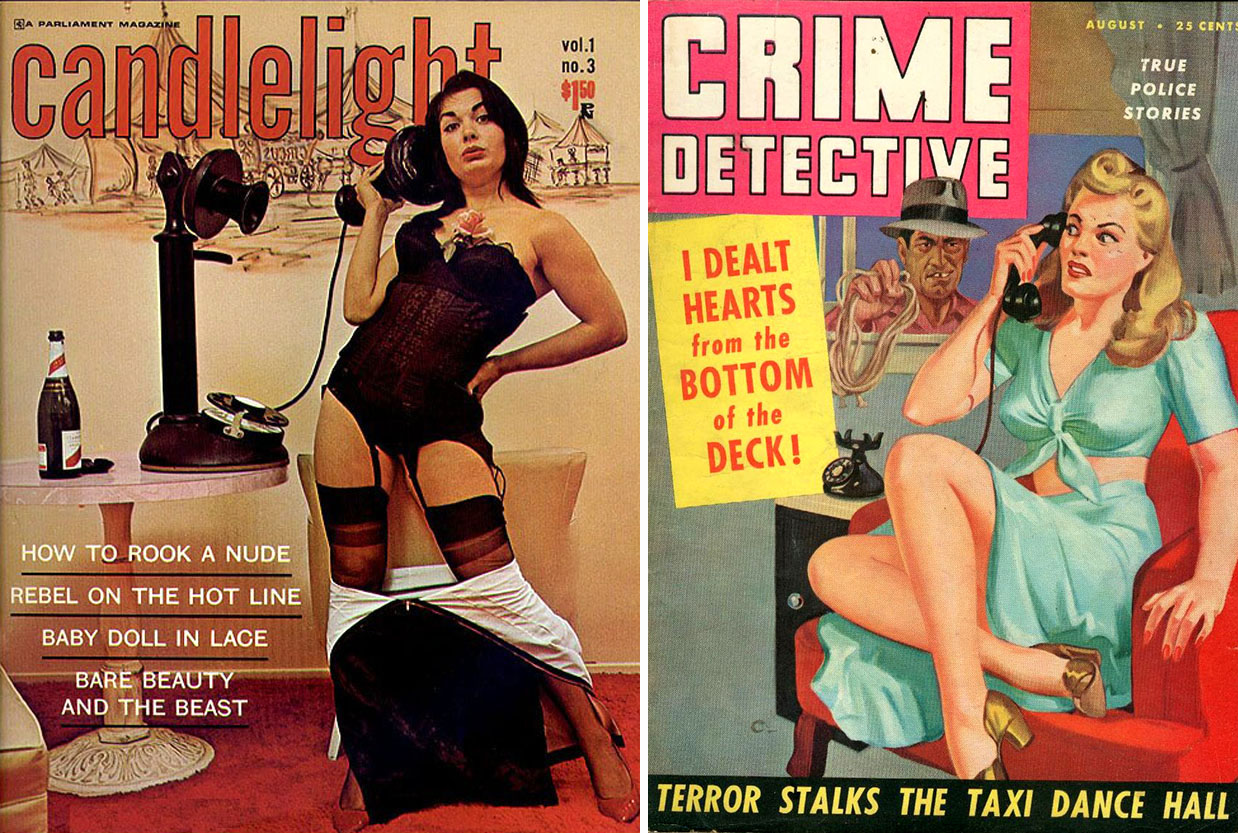 (6) Why is her dress around her ankles, and why is she talking on a huge phone? I feel like there's a joke here that's flying over my head.
(7) Yet another crime magazine – more to come.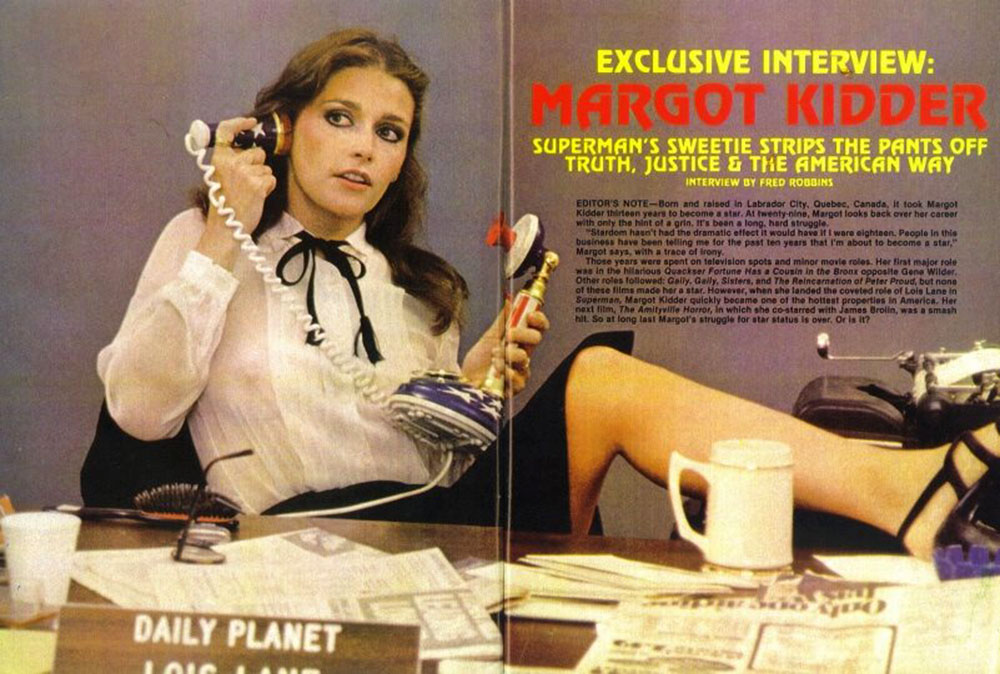 (8) Margot Kidder was such a big figure in the 1970s -from The Amityville Horror to Superman, she was everywhere. Sexy and intelligent; she should have gone on to great things, but her bi-polar disorder got the better of her. Thankfully she seems to have rebounded and hasn't had a "manic episode" since getting on the right medication.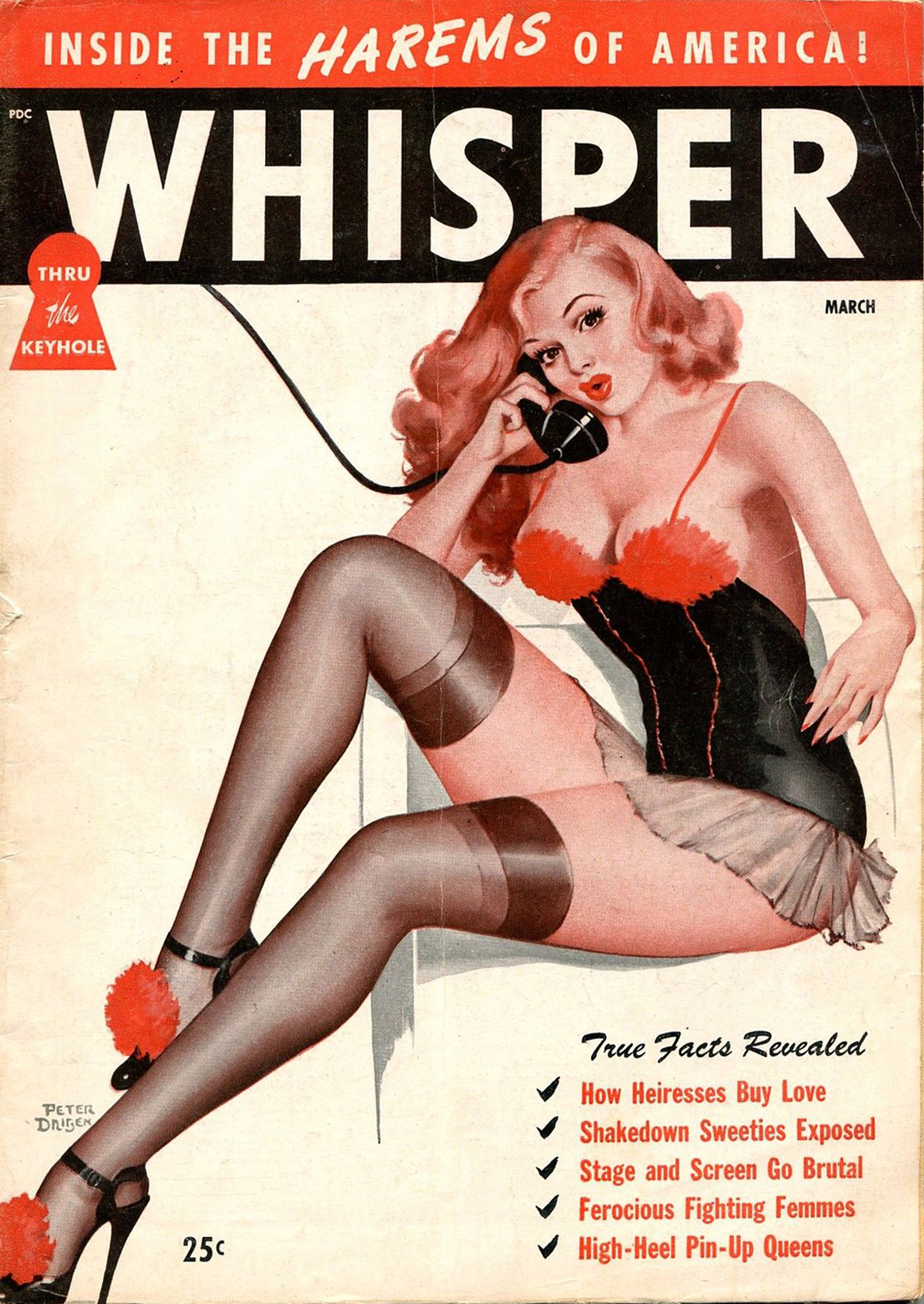 (9) I believe this issue of Whisper is from 1948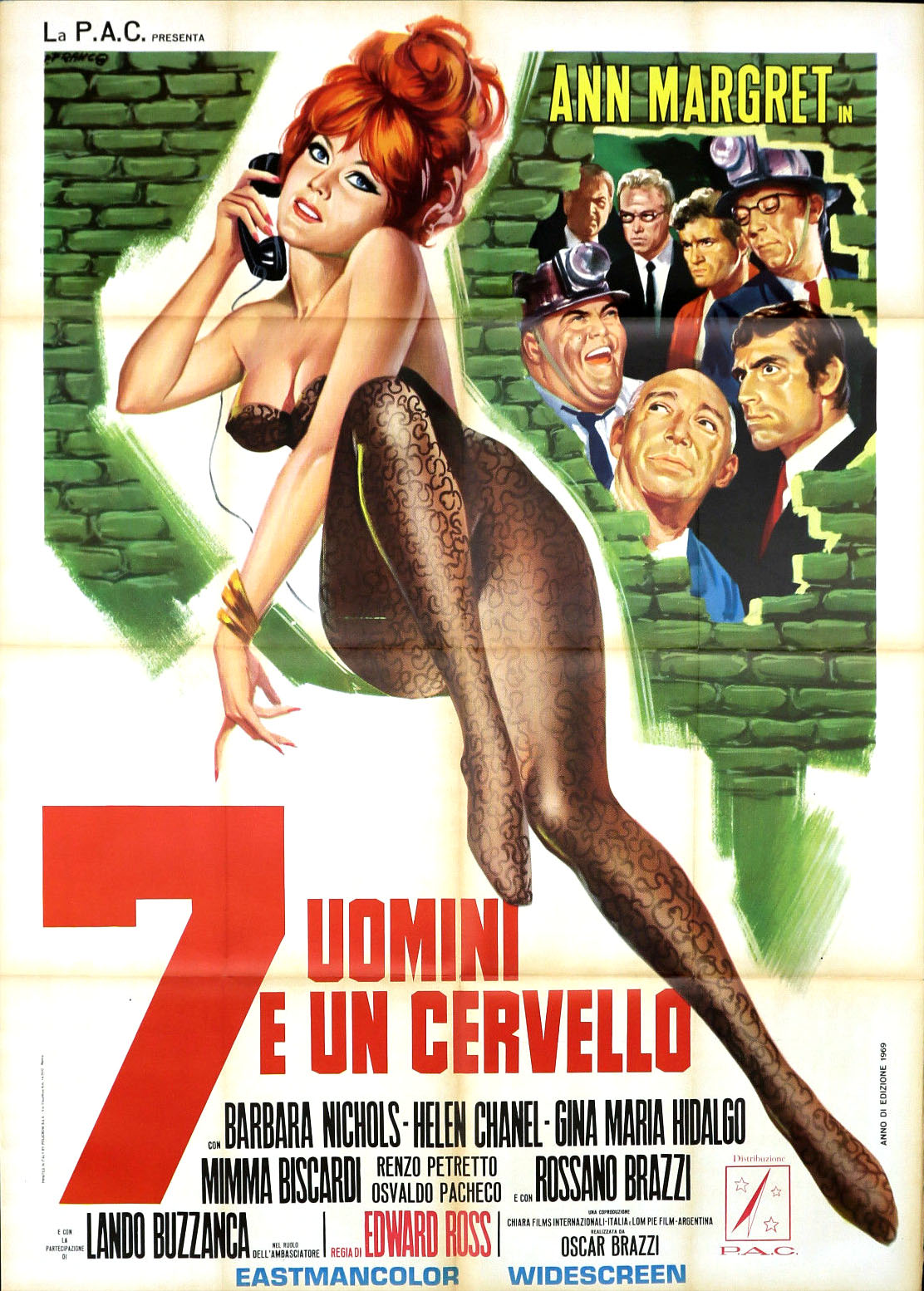 (10) Criminal Affair (1968) – 7 uomini e un cervello (original title)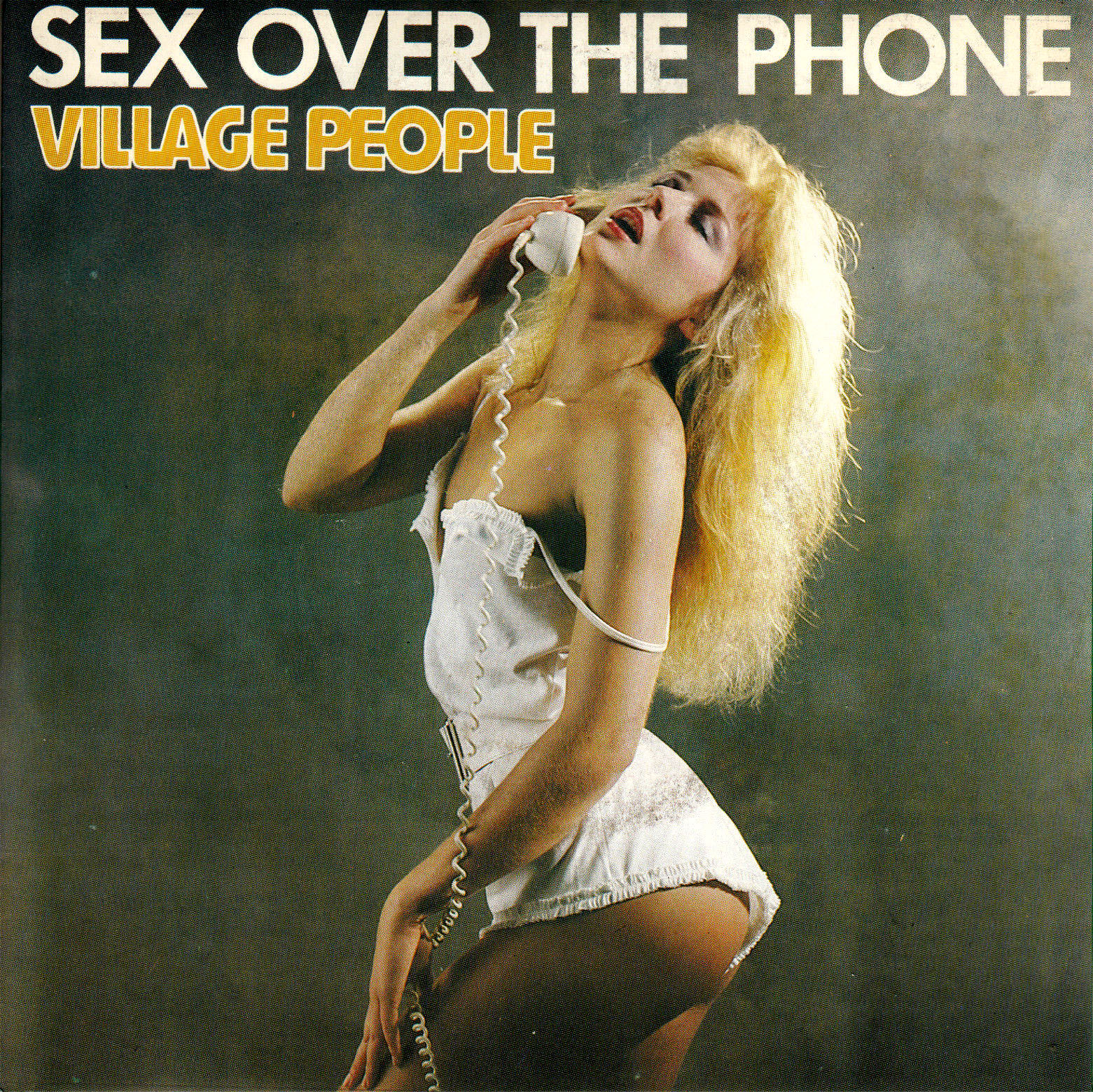 (11) If she's talking to one of the Village People, I've got bad news for her.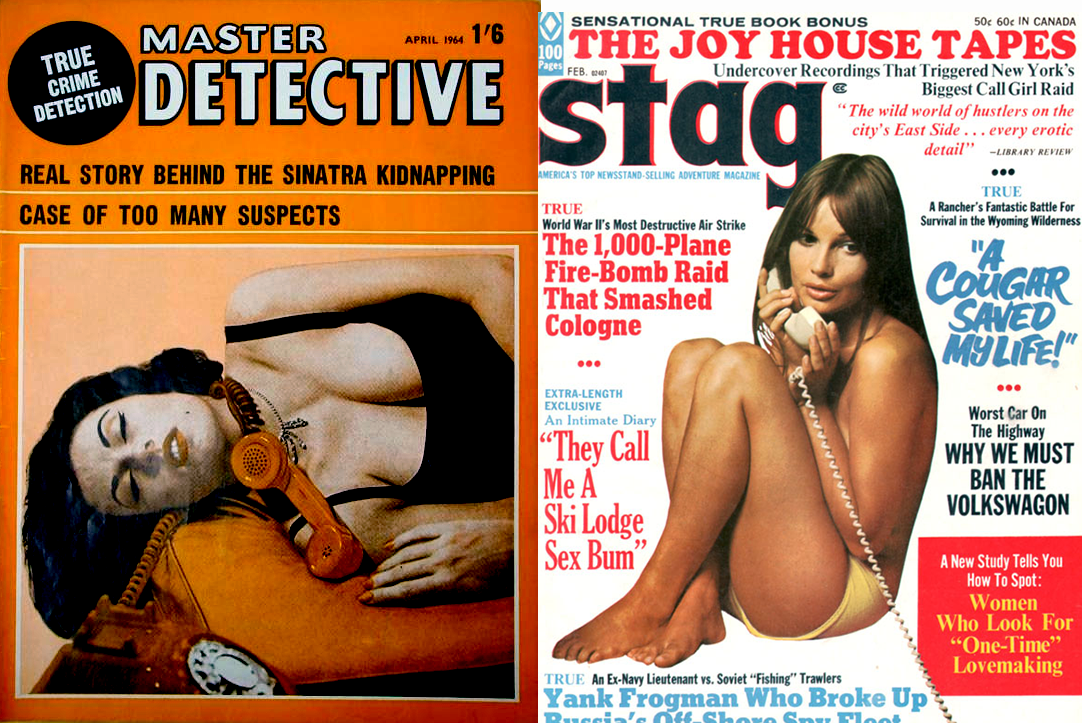 (12) Girls and telephones just did not get along in pulp magazines
(13) Amid all this smut, they feature the story: "Why We Must Ban the Volkswagon"  WTF?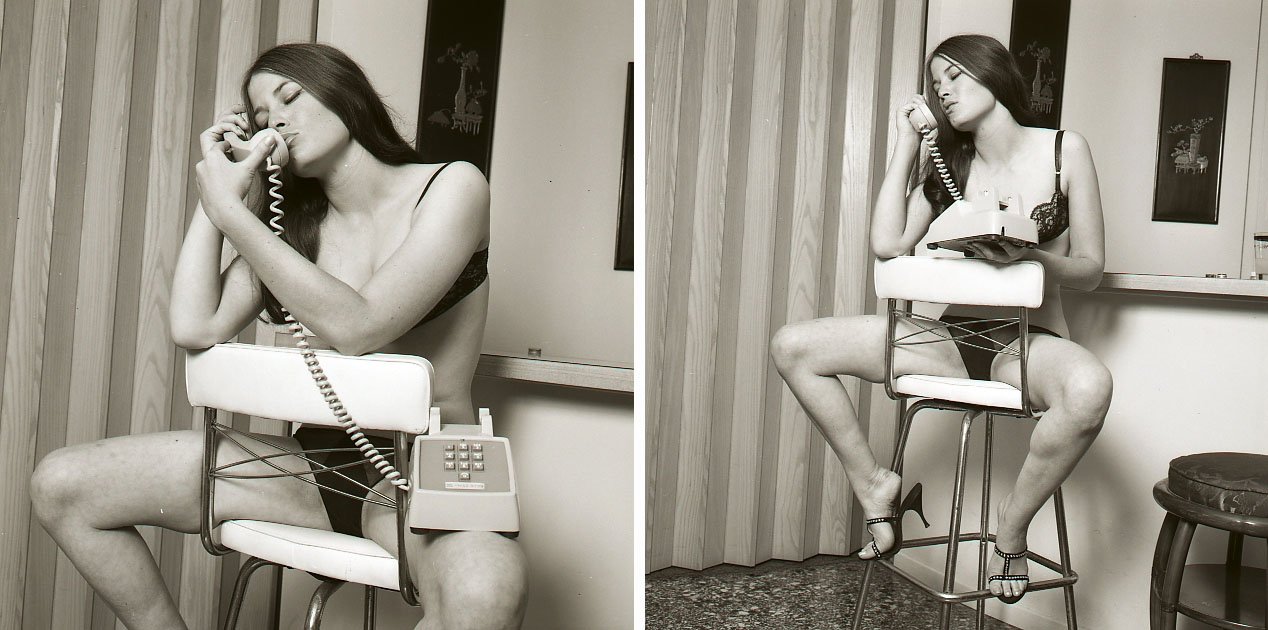 (14)-(15) A couple found photos of a girl and her phone… which, as far as I can tell, isn't plugged in!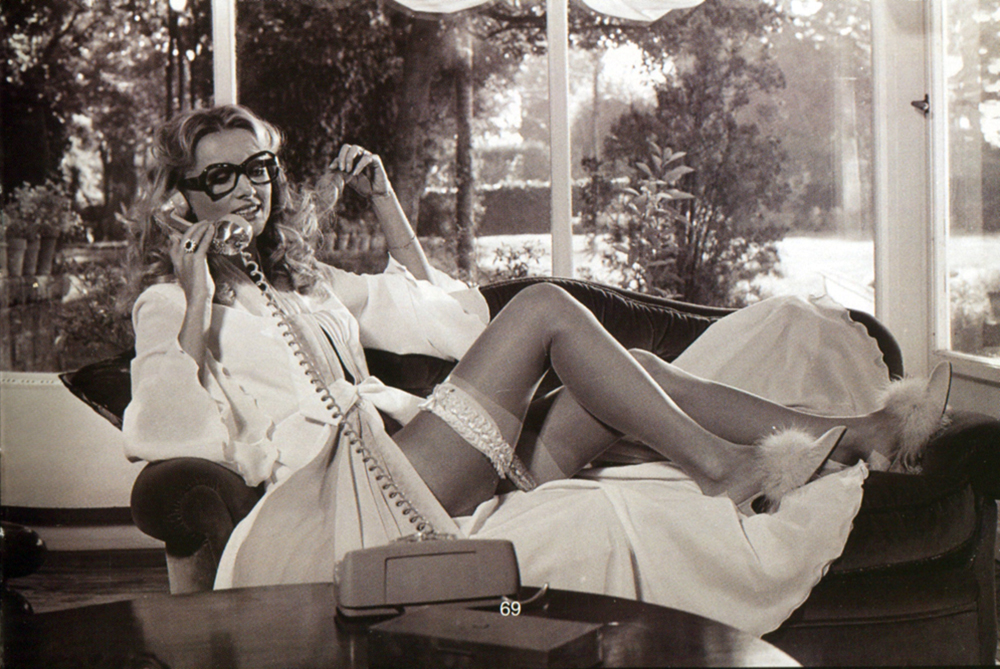 (16) The lovely Barbara Bouchet in Sex with a Smile, a 1976 Italian comedy film also starring Marty Feldman and Edwige Fenech.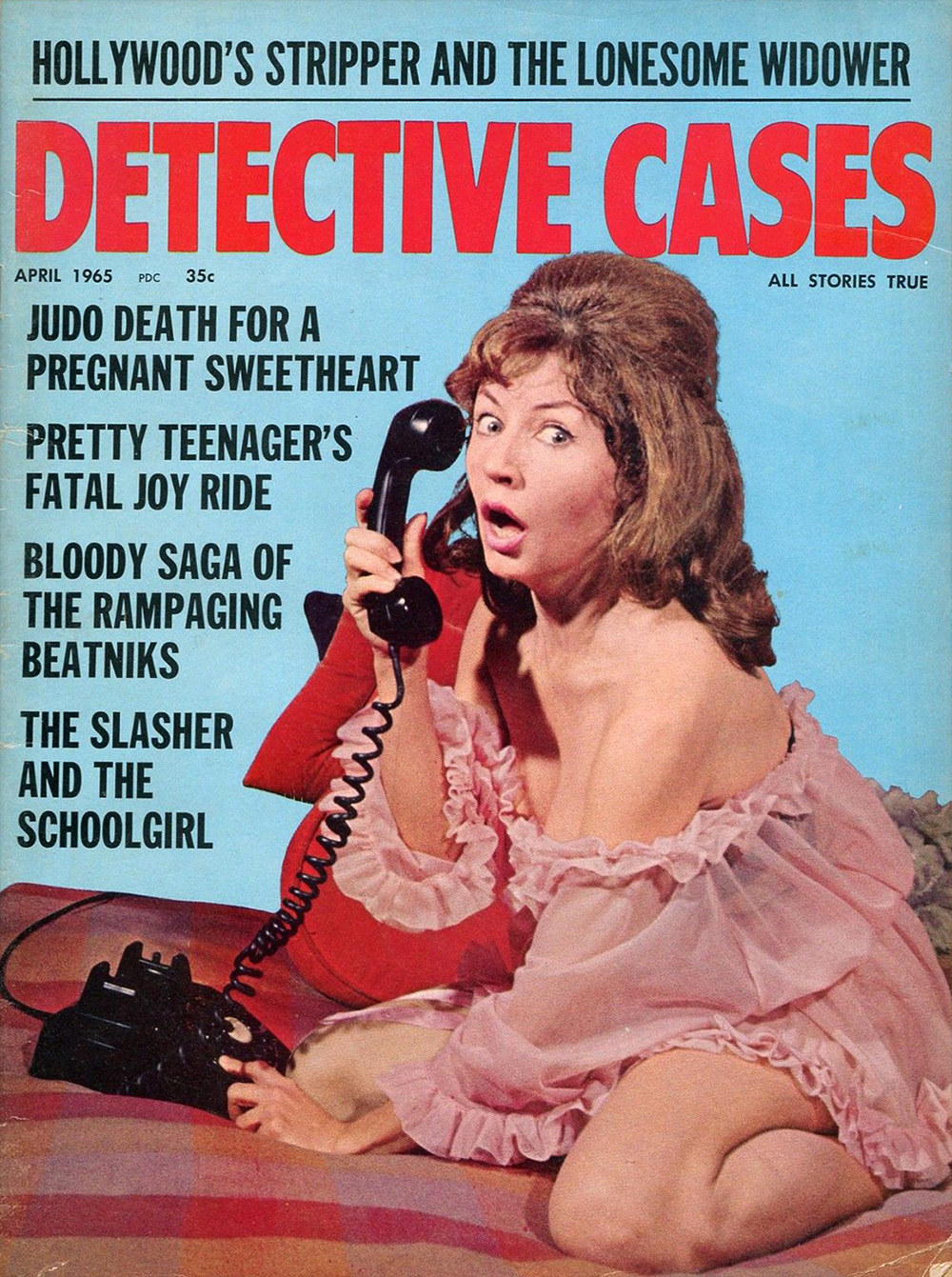 (17) Detective Cases – April 1965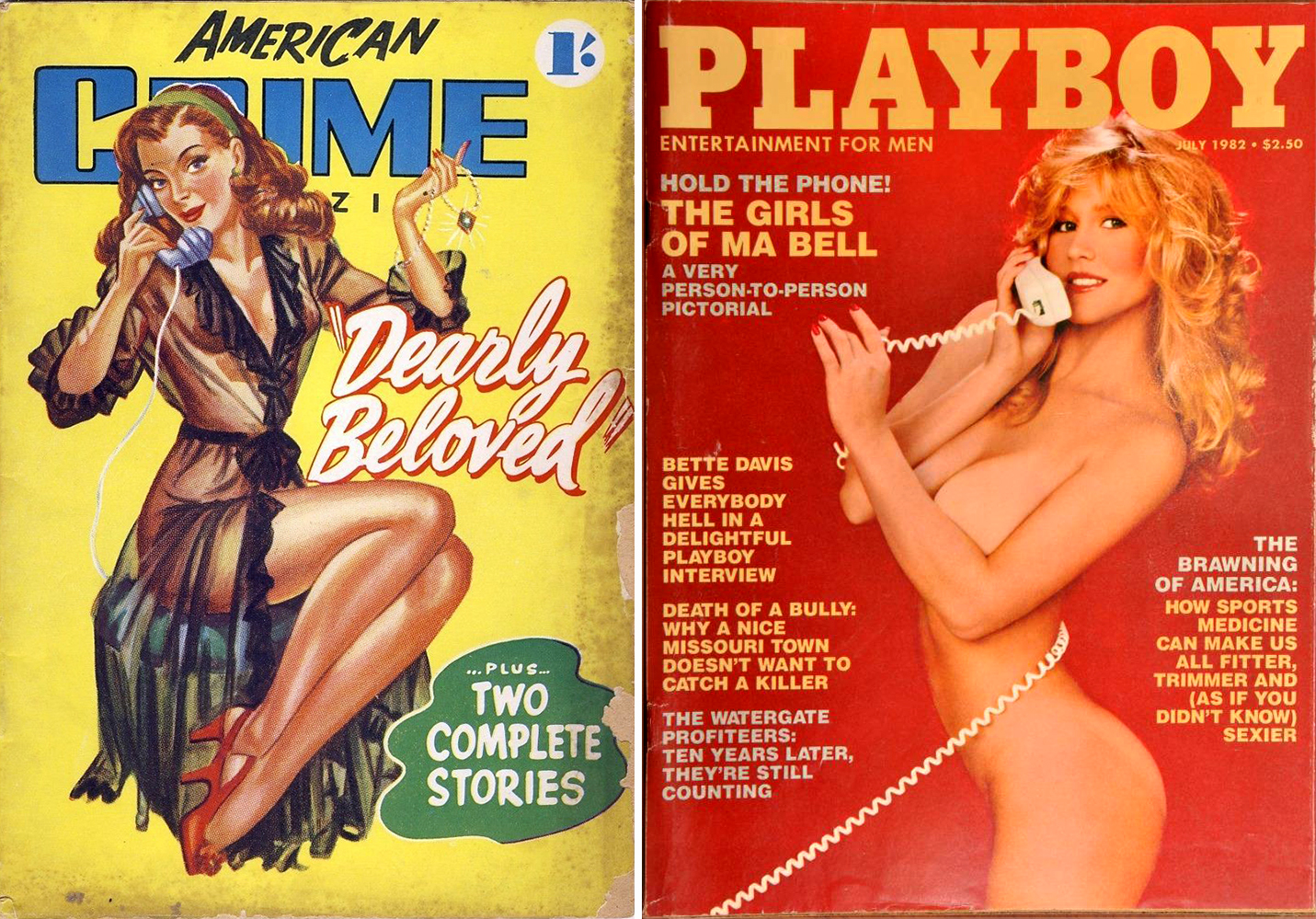 (18) American Crime Magazine, (19) "The Girls of Ma Bell"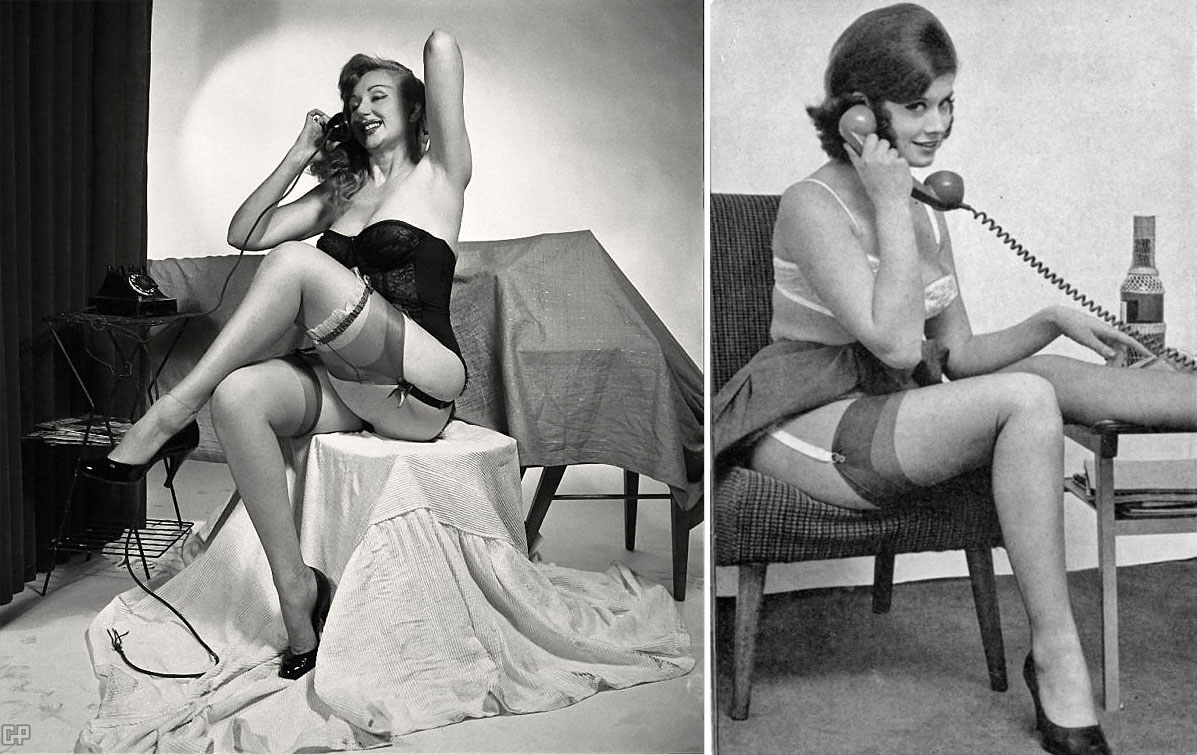 (20) Lynne O'Neill AKA "The Original Garter Girl", (21)  unkown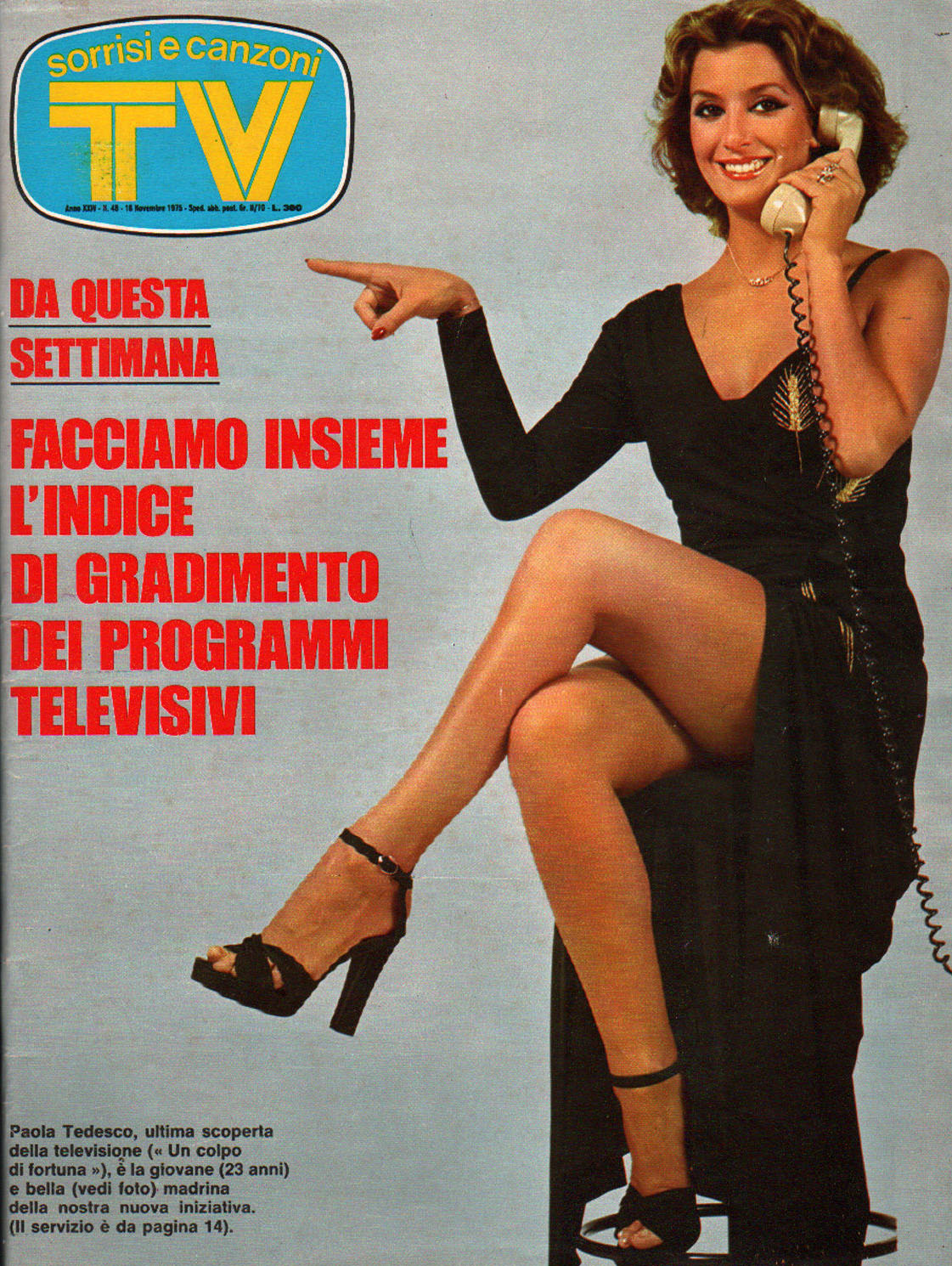 (22) Sorrisi e Canzoni TV – November 1975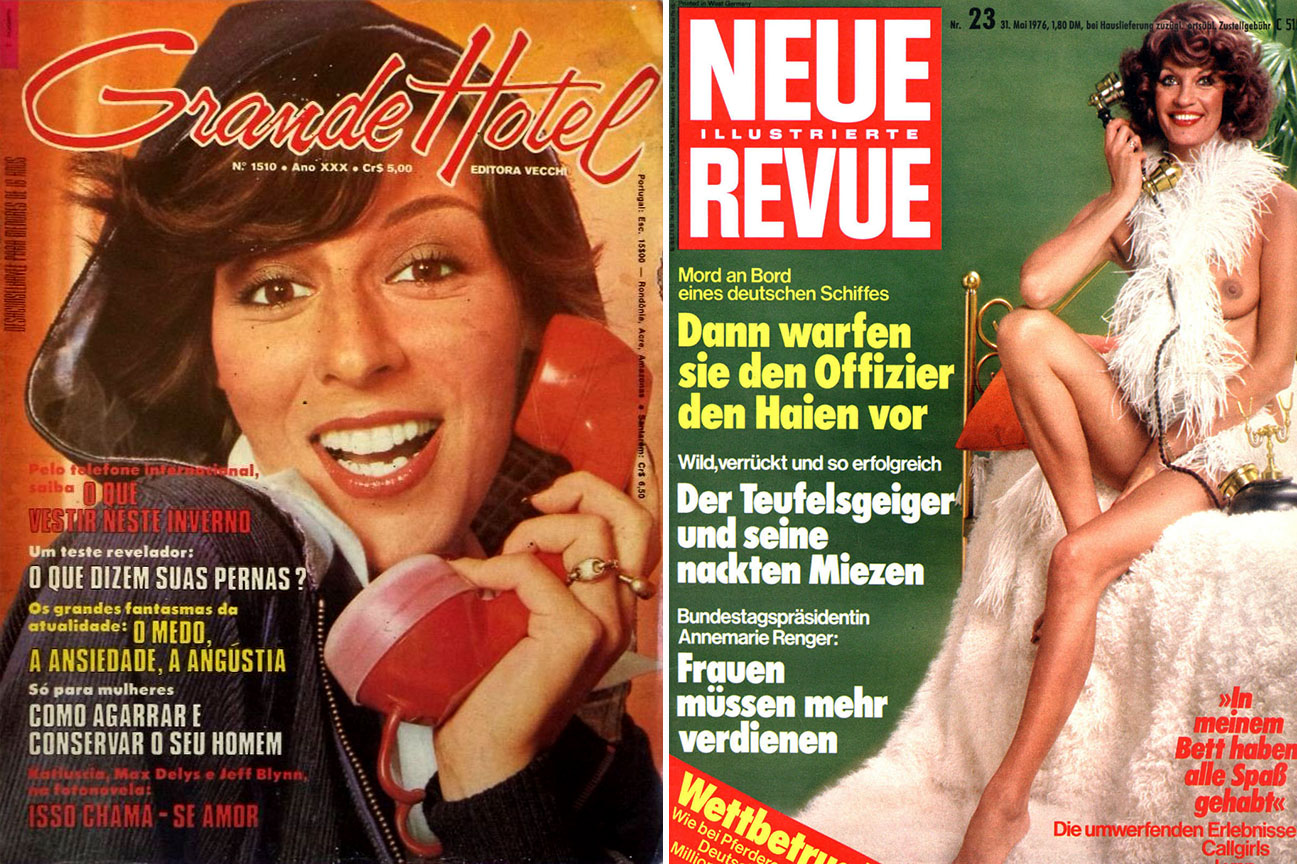 (23) Grande Hotel (1976), (24) Neue Revue (May 1976)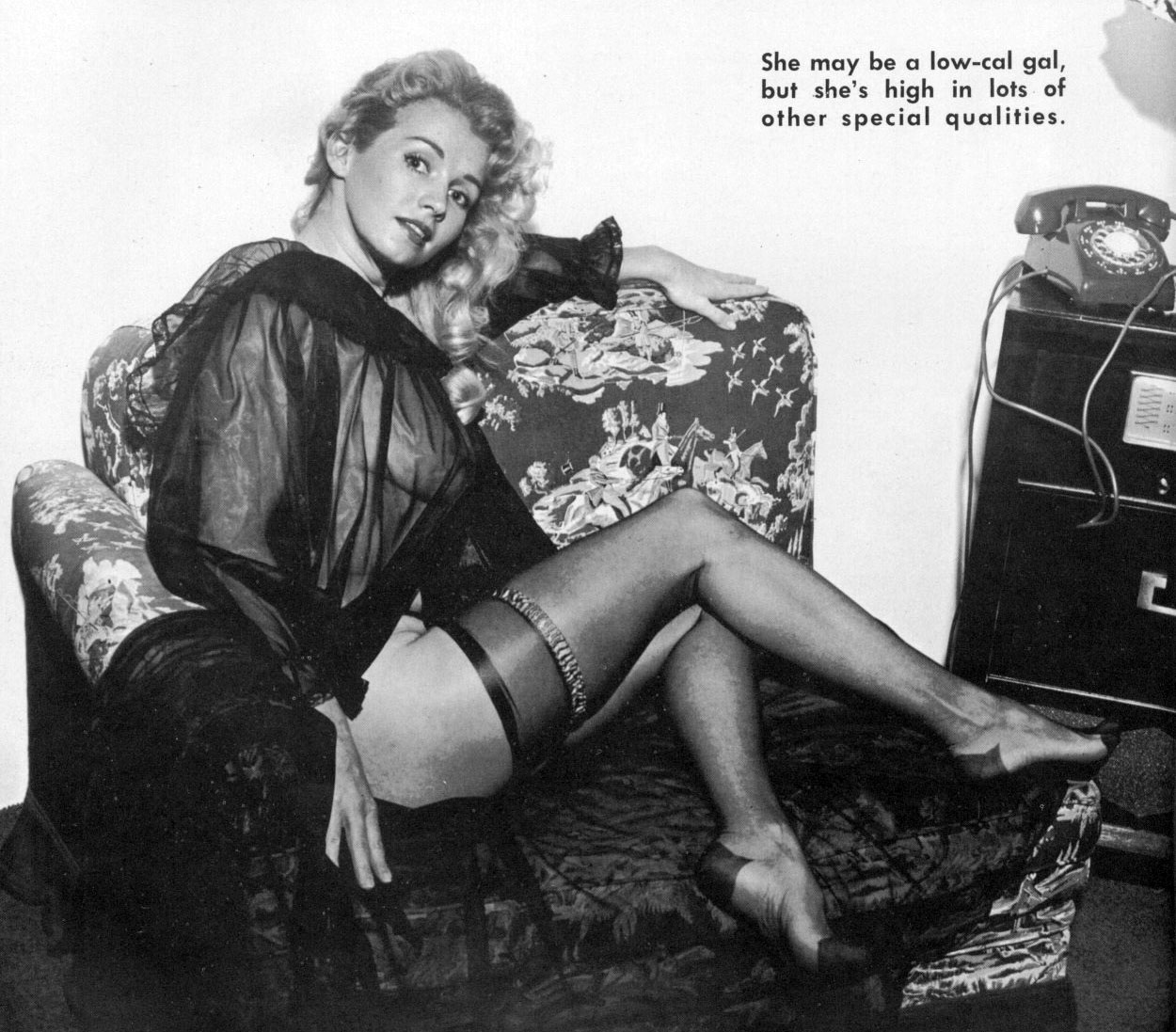 (25) Tonight magazine, 1959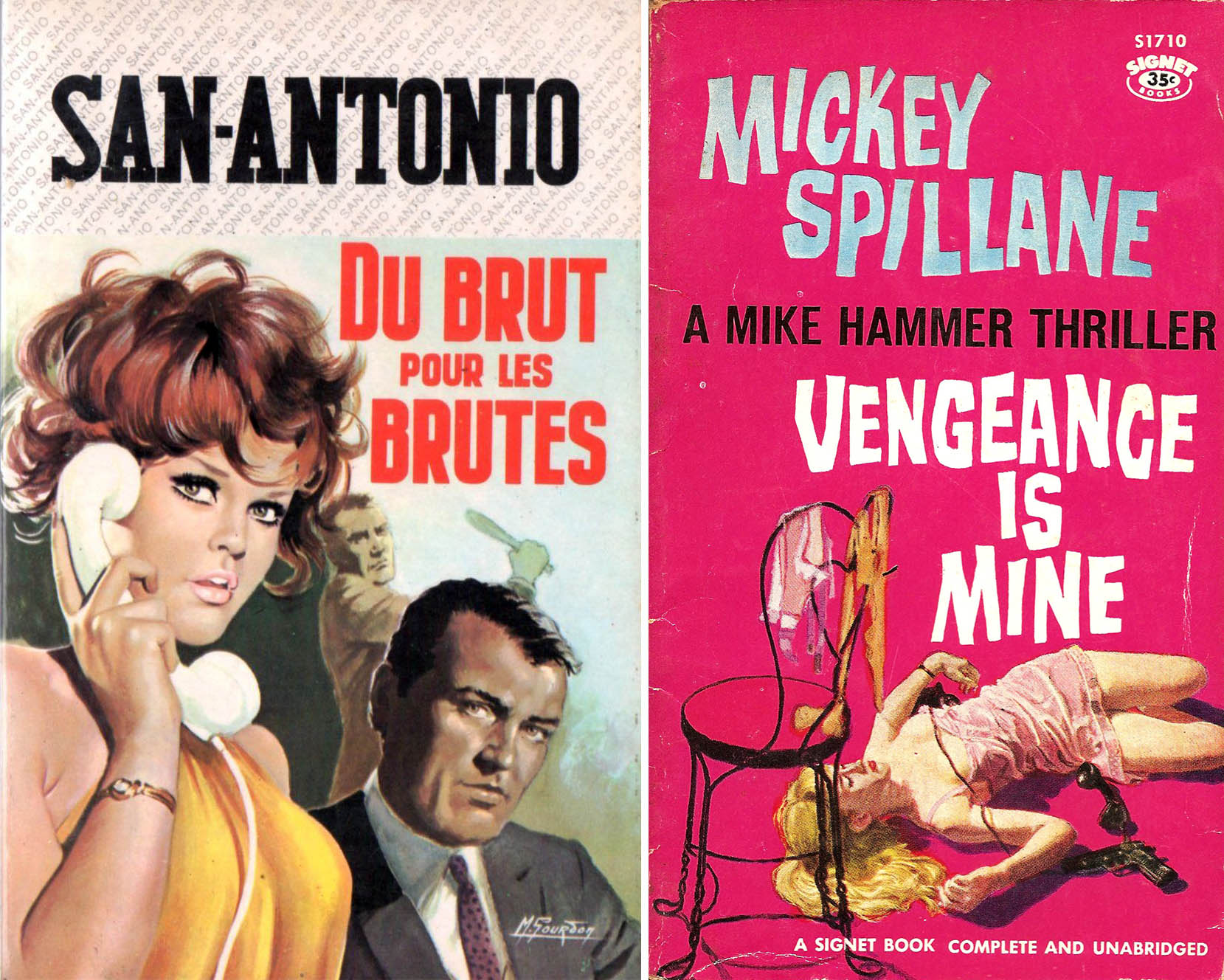 (26) – (27)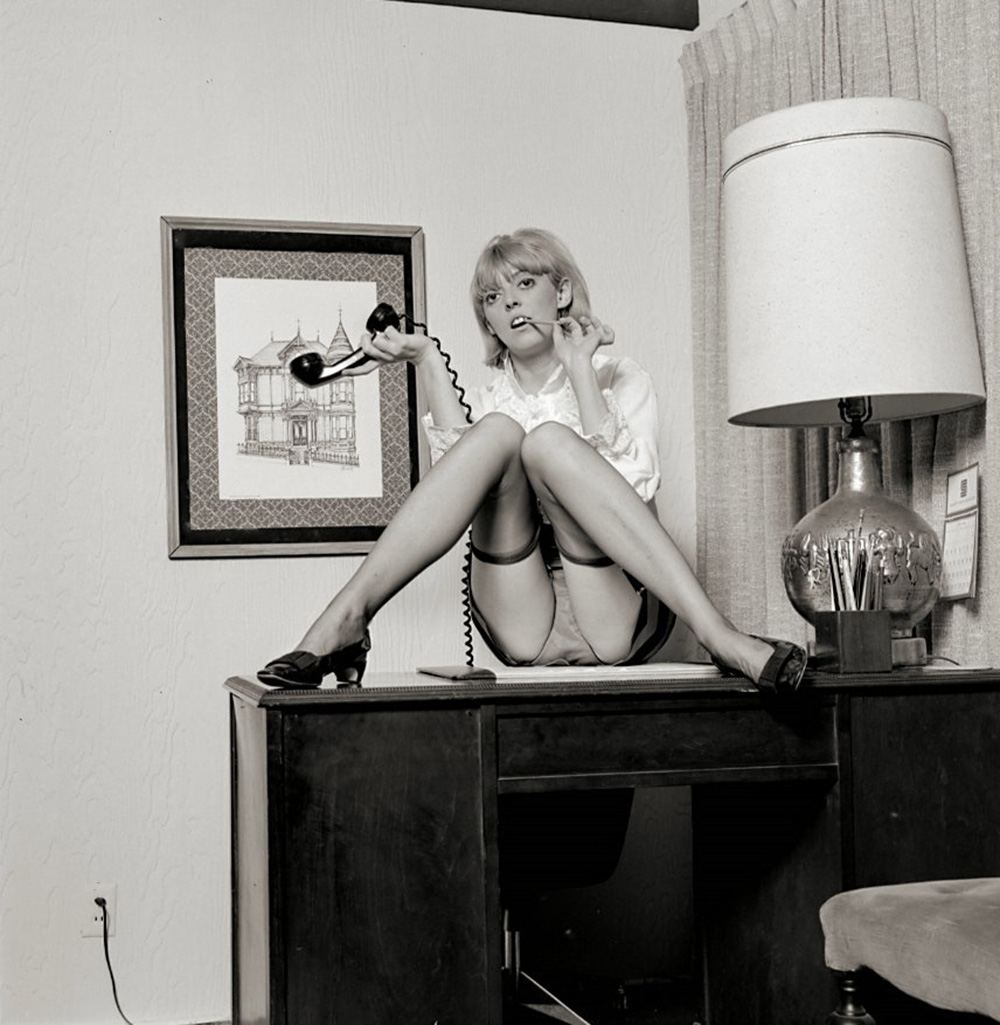 (28) found photograph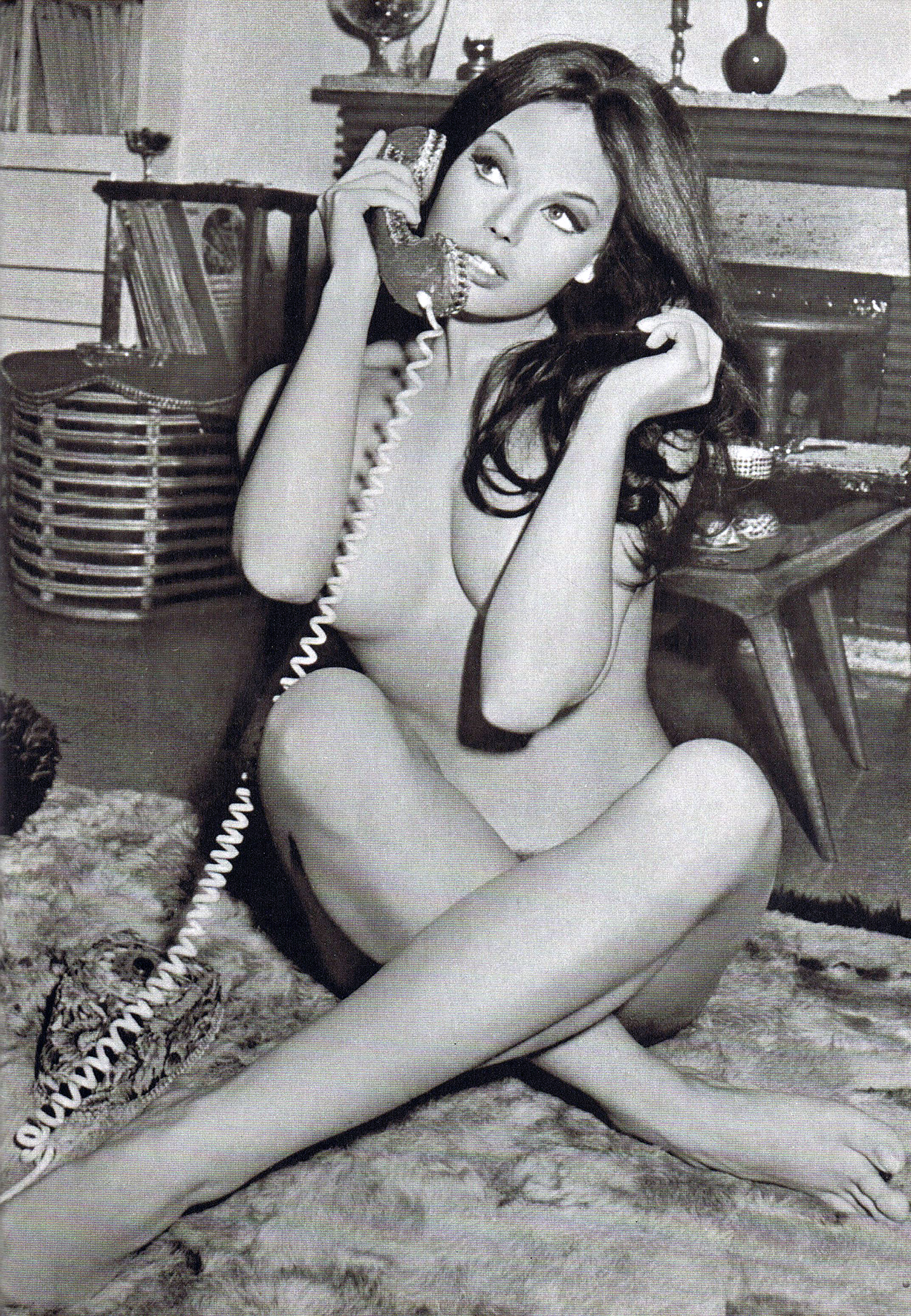 (29) Clear winner for the most bedazzled phone on this list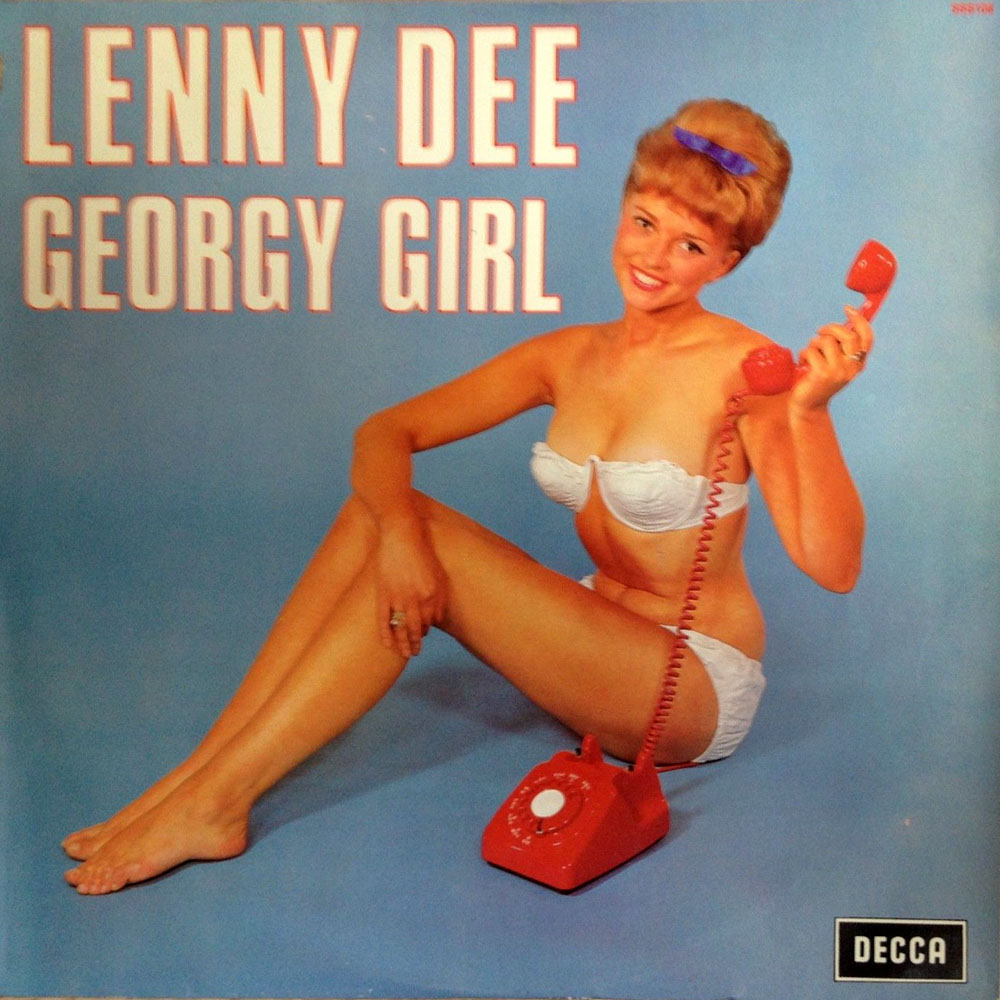 (30) Lenny Dee – real name Leonard DeStoppelaire…. I can see why he changed it.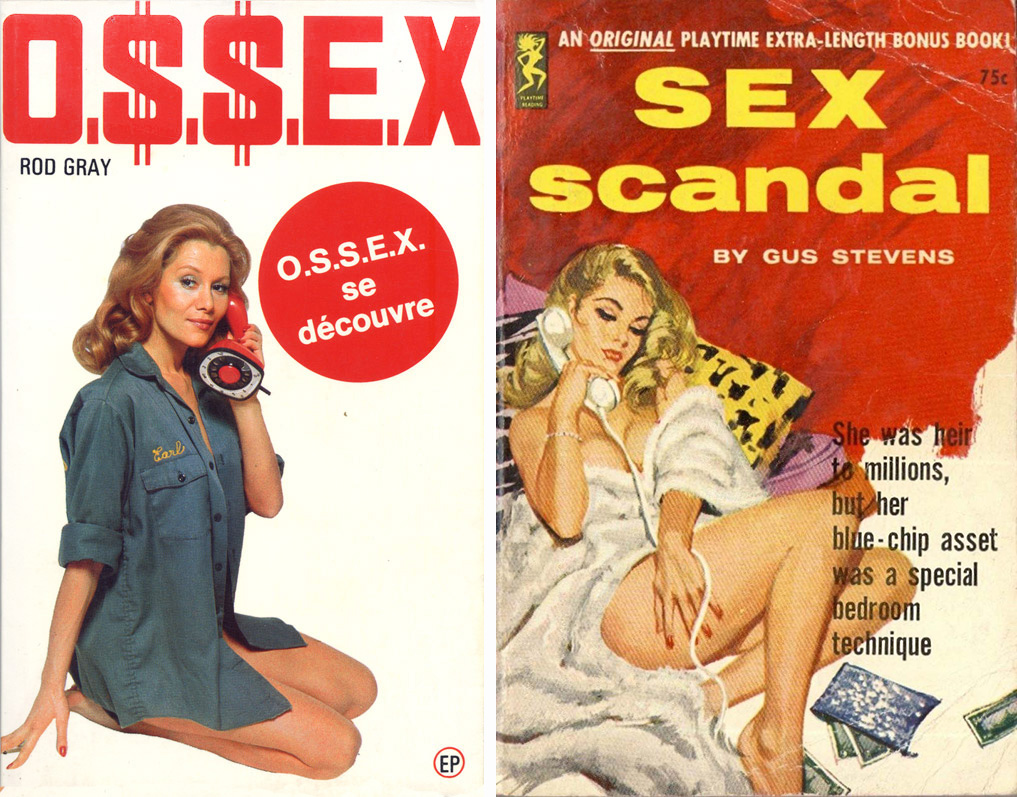 (31) – (32) A couple paperbacks – one featuring a retro style red phone that I love.  They were popular in Europe – you can spot them fairly often in European flicks from the late 1960s-1970s.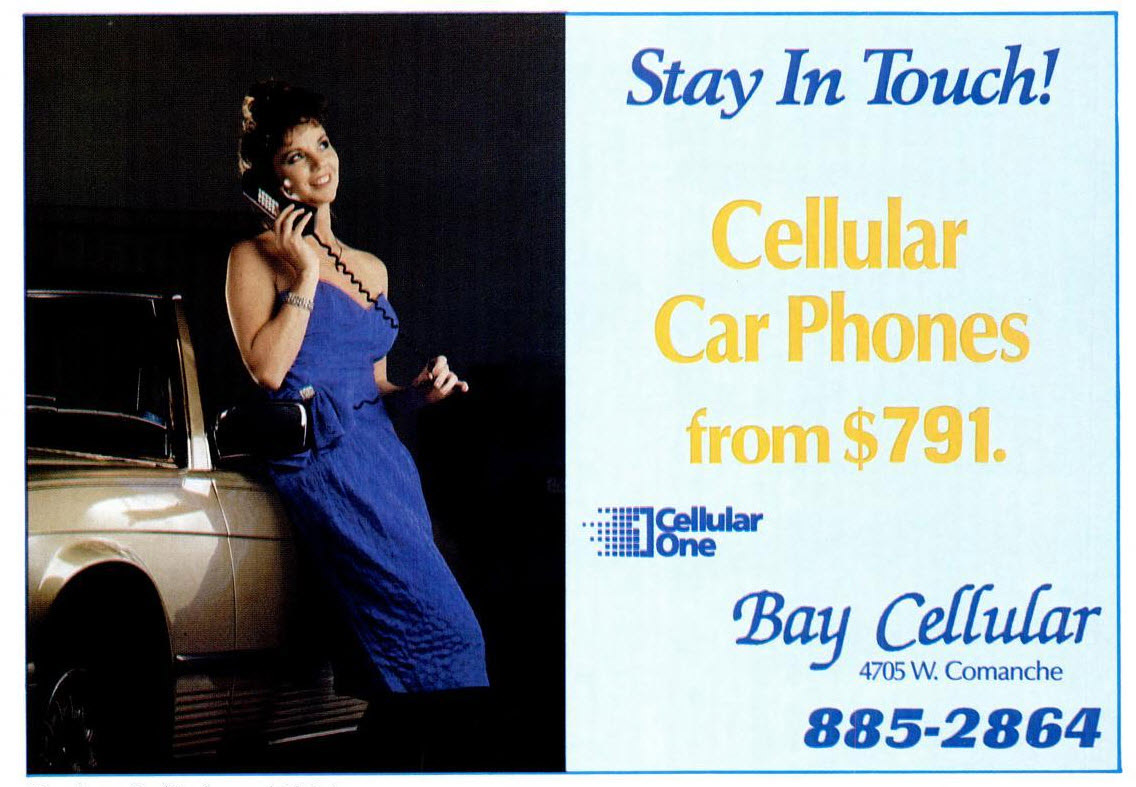 (33) This advert is from 1987 – accounting for inflation, the cheapest car phones are $1671!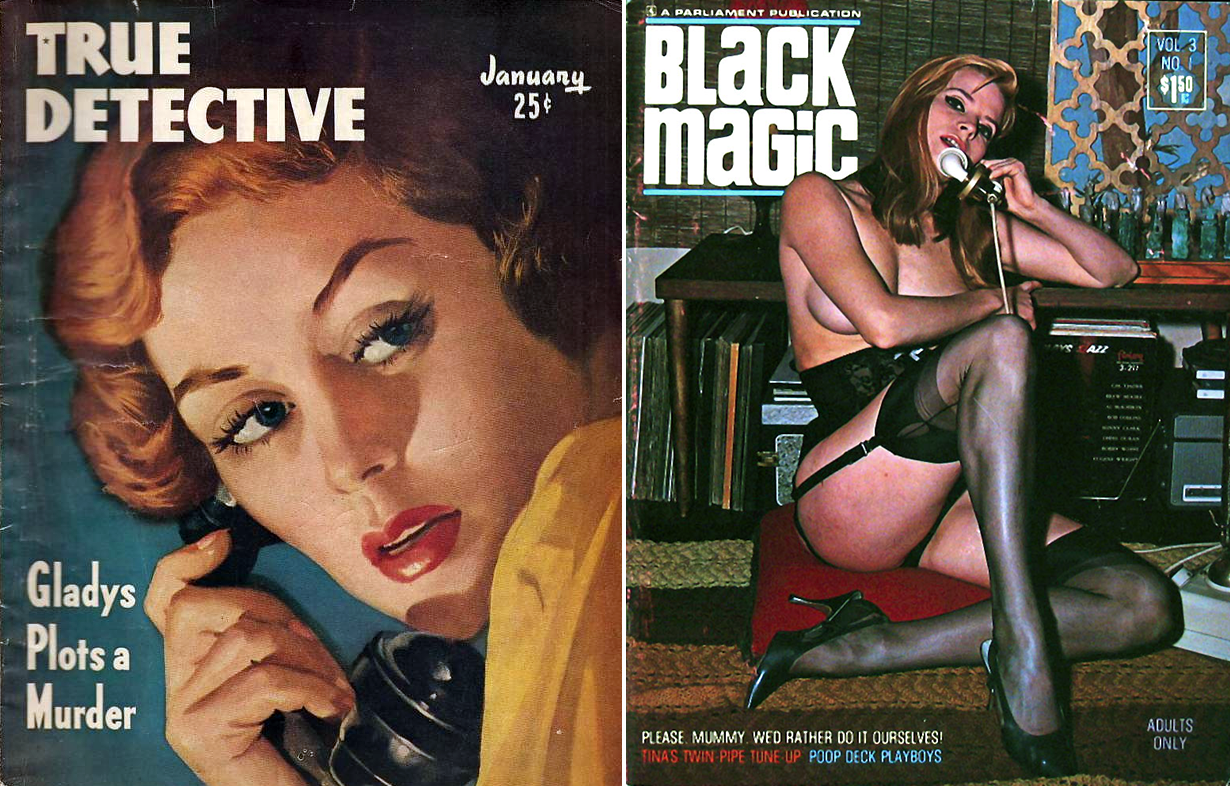 (34) – (35)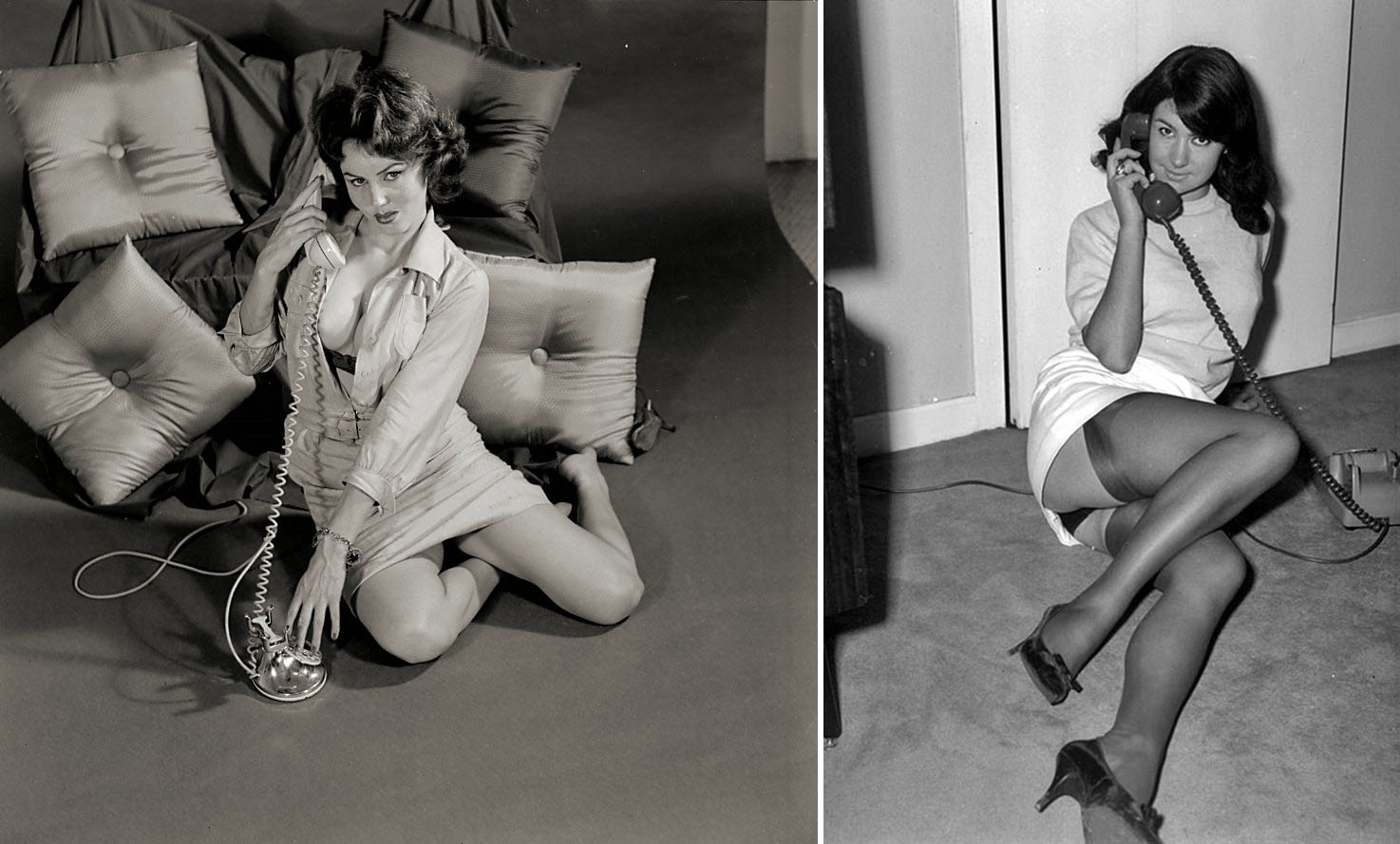 (36) – (37) amateur found photographs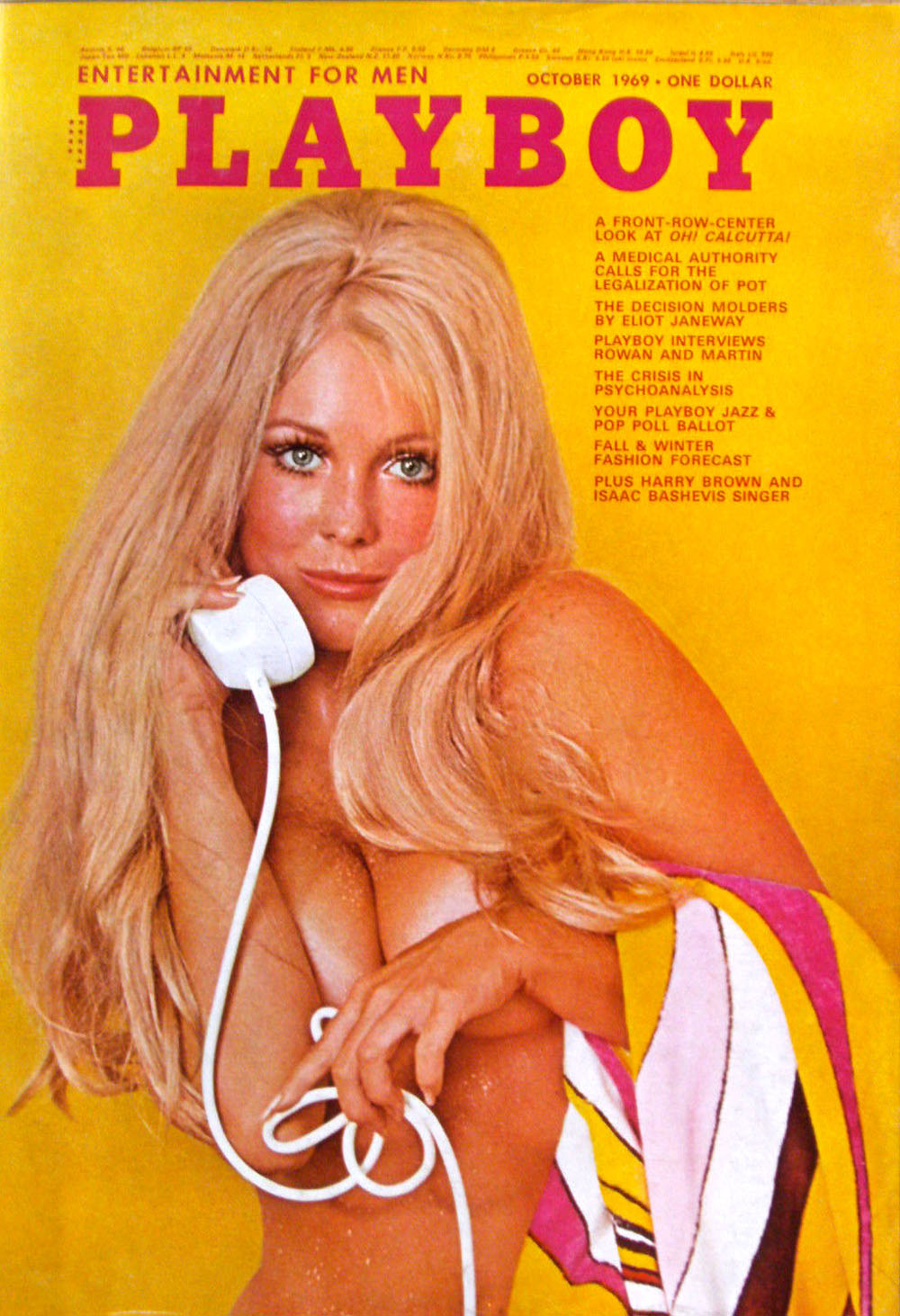 (38) Playboy – October 1969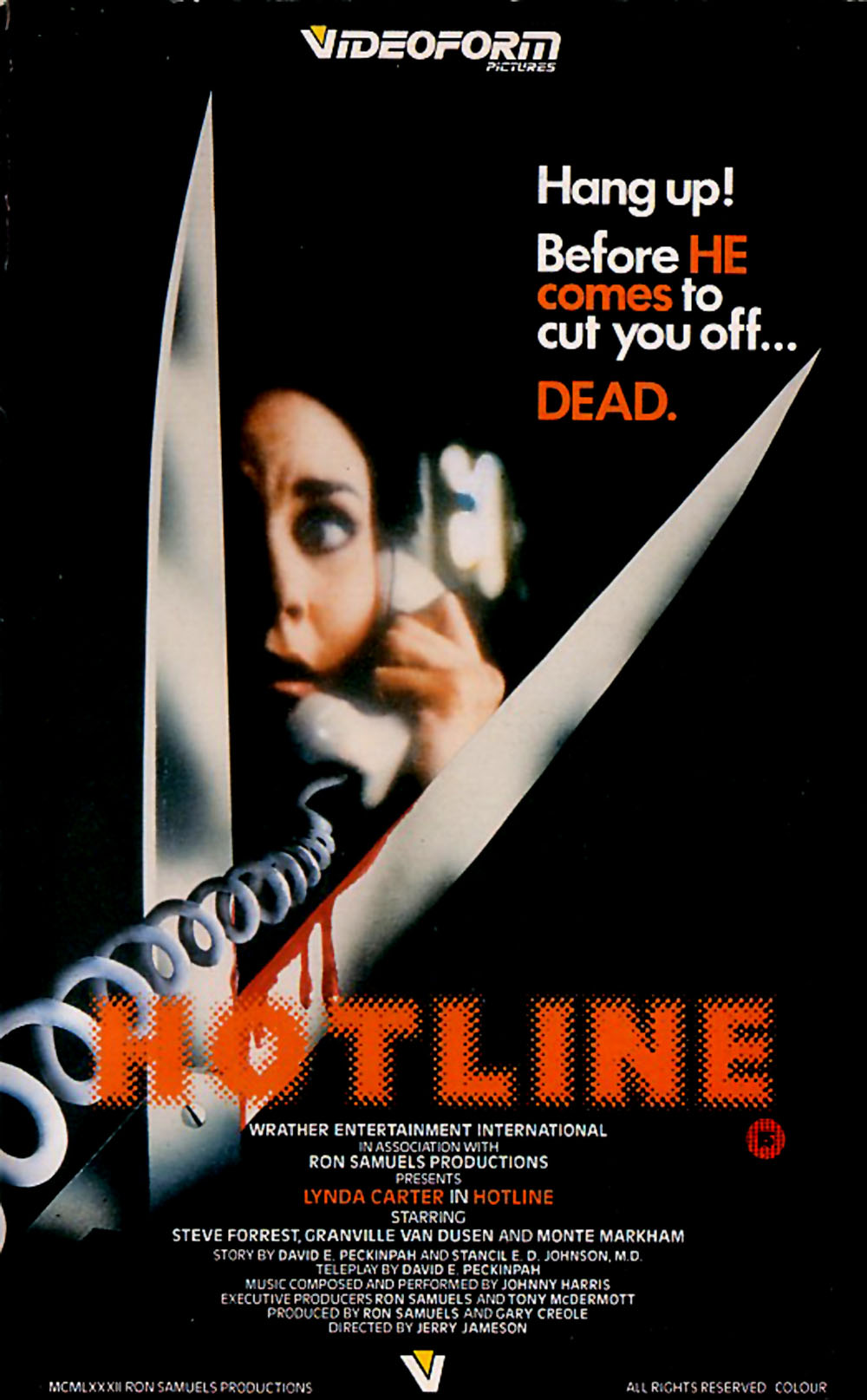 (39) VHS cover for Lynda Carter's 1982 film Hotline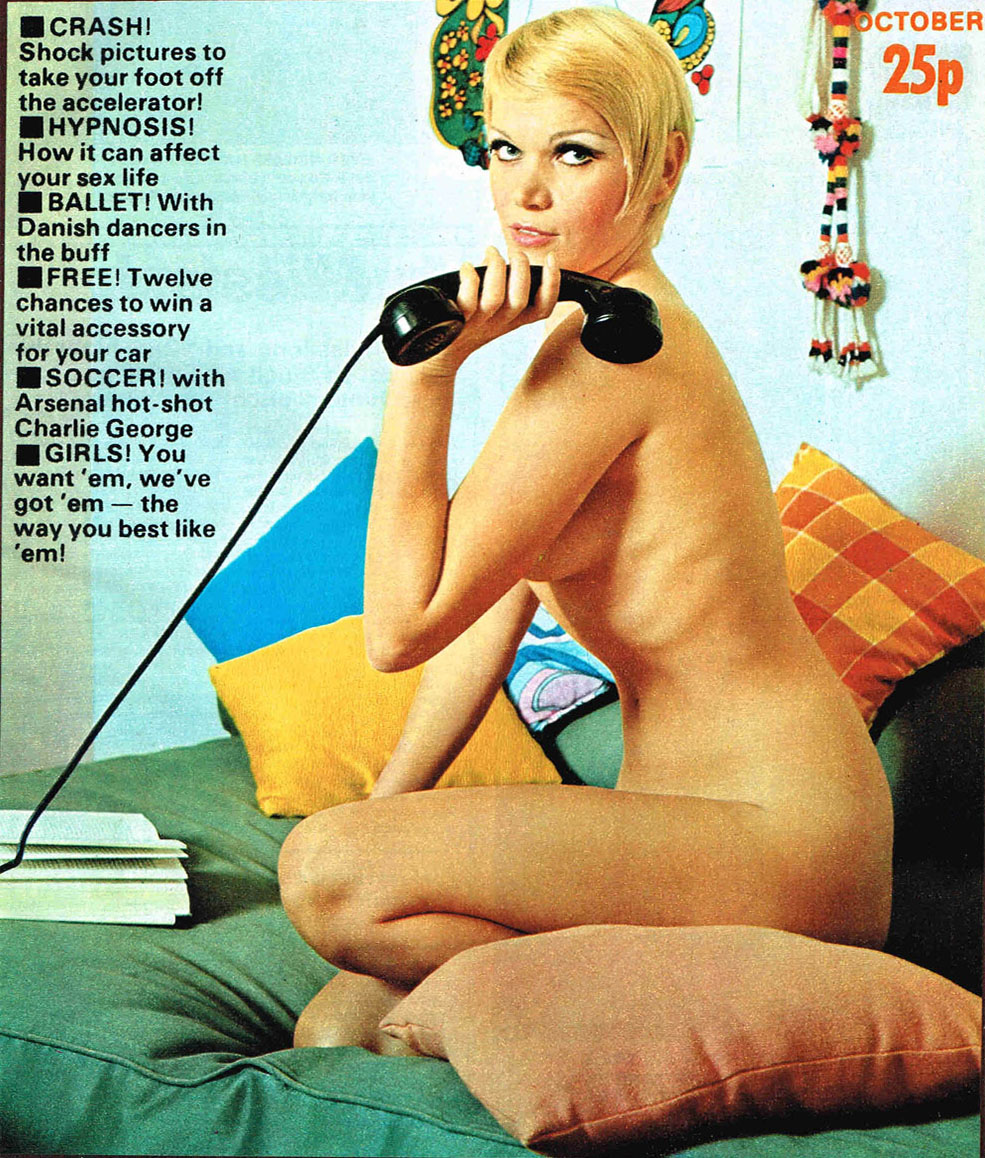 (40) Carnival magazine – October 1973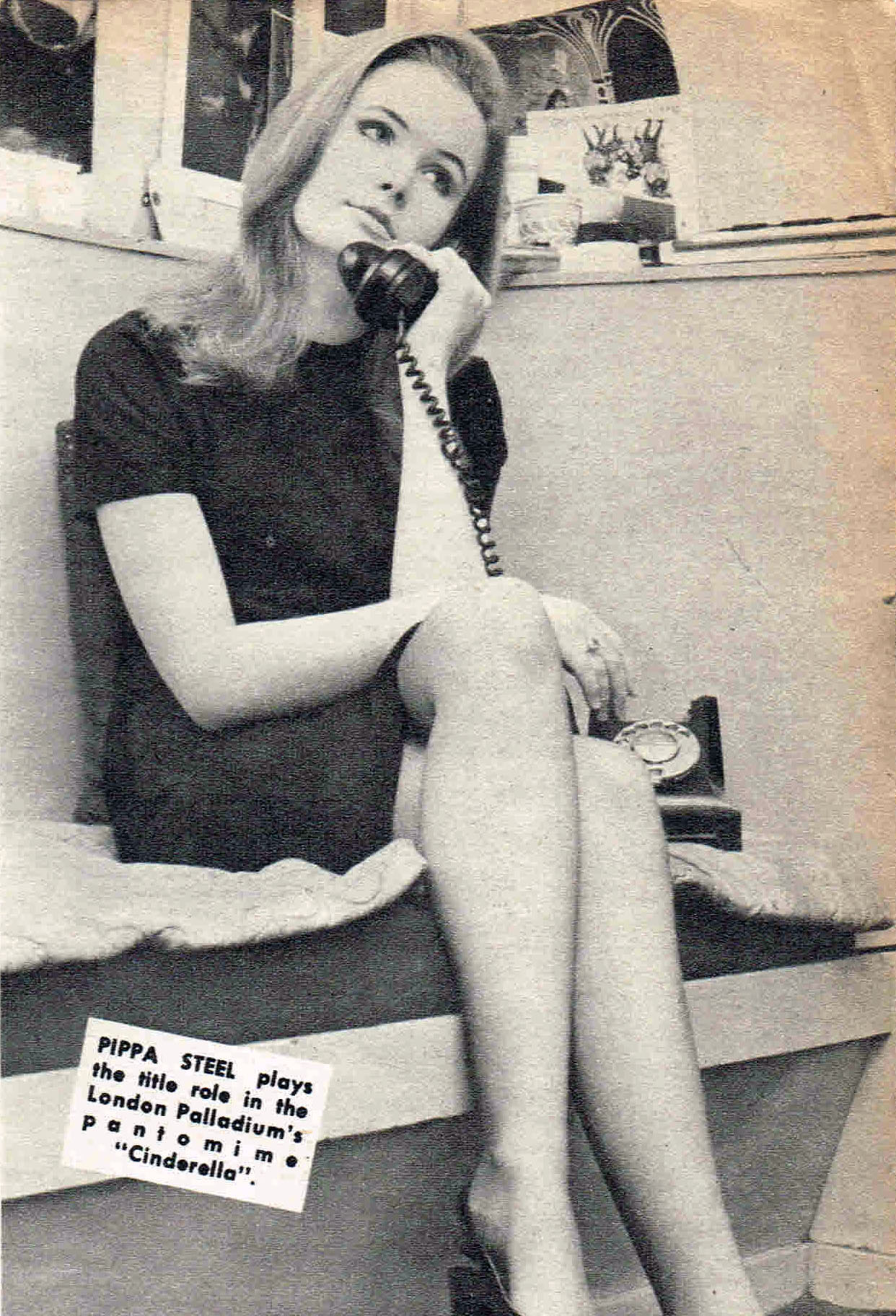 (41) I don't recall Pippa in a Cinderella pantomime… but I sure as hell remember her in Vampire Lovers (1970) and Lust for a Vampire (1971)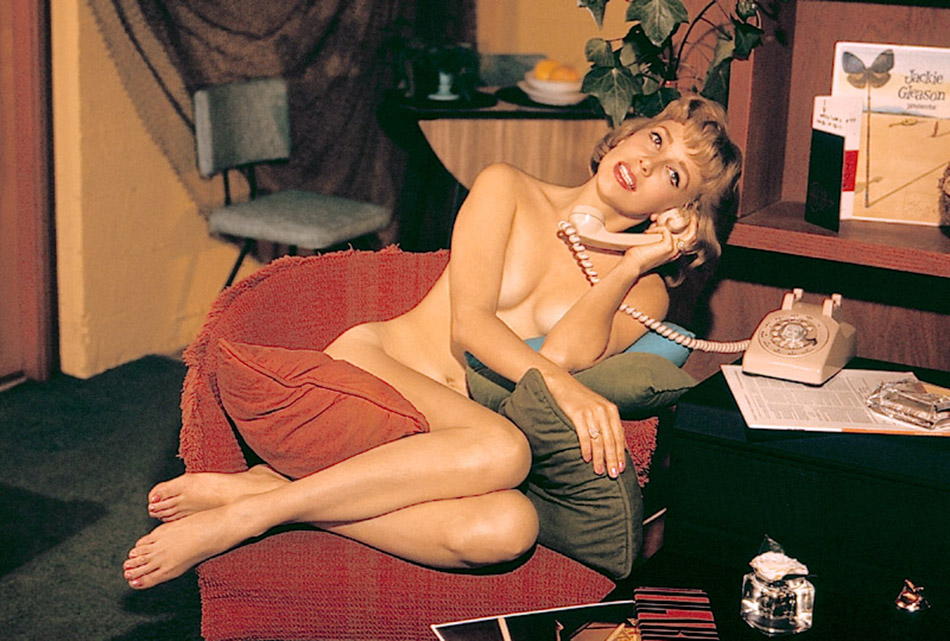 (42)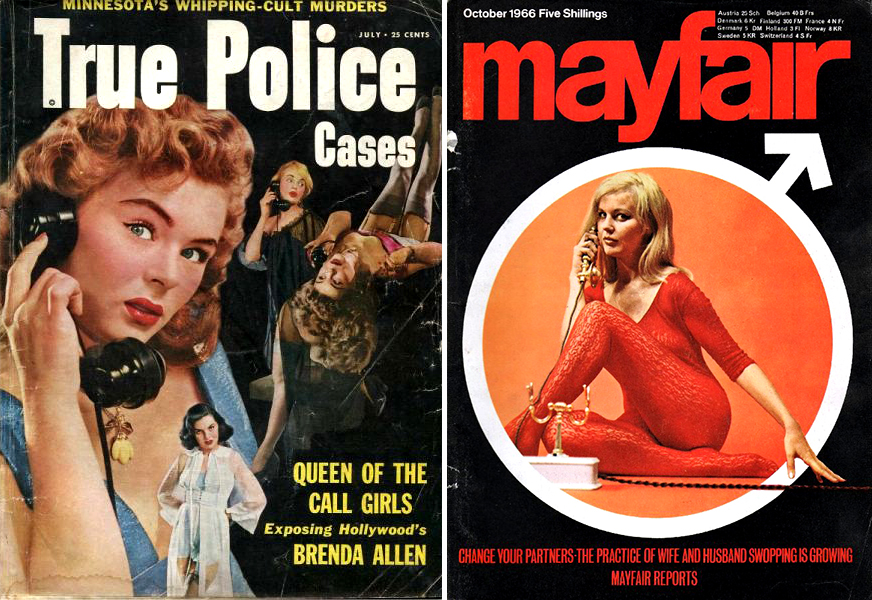 (43) – (44) Mayfair October 1966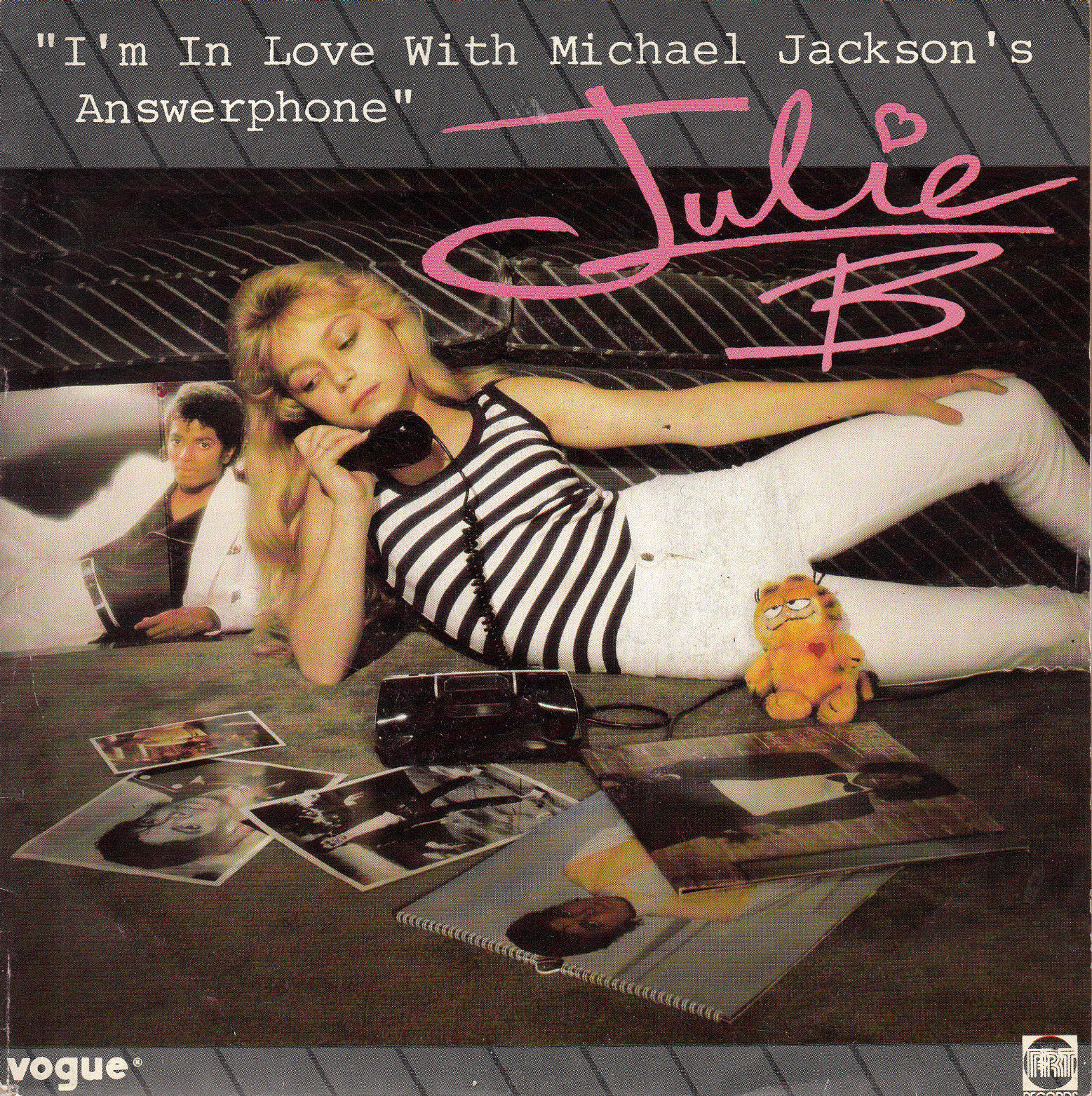 (45) Your reward for hanging in there for the whole list: the album "I'm in Love with Michael Jackson's Answerphone".