Before the remarkable story of Roman Totenberg and his family's escape from the Nazis, a word on current matters.
Much is being said about 'Nazis', 'fascists' and 'Hitler' in response to President Trump. Intolerance is on the rise in Western societies, and all three words are being used to shut down debate. There's no need to employ reason and ridicule to expose and check the illiberal, intolerant, sexist, elitist, phobic, cruel, entitled, monocular and racist when you can label the other side 'Nazis', the epitome of earthly evil and unworthy of your ear. To write off the 62 million people who voted for Trump as untermensch is dangerous and laced with a sick irony. The US and other enlightened Western countries must not be turned into safe spaces through ill-considered bans on things you cannot understand and find indecent, assaults on free speech through draconian libel laws and no-platforming people whose ideas are deemed outrageous, foreign and hurtful. Bigots and prudes on all sides who promote feelings over fact in loud, thin-skinned and subjective fear-fed polemics must not be censored.
I'll end with one point that's relevant to this story. For those who say the 1930s are back, a word of caution. No Western leader is plotting to exterminate millions of people because of their race or religion. Hitler does not walk among us. Using the Holocaust to curtail debate and free speech is ill-judged and dilutes the horror of what was real and within living memory. It plays into the hands of anti-Semites who connive to reduce the horror to something not all that extraordinary.
Freedom is respecting 'freedom for the thought that we hate'. Mindful of this, Flashbak looks at the life and times of Roman Totenberg (1 January 1911 – 8 May 2012), the violinist who made his debut as a soloist with the Warsaw Philharmonic at age 11, 'studied in Berlin with Carl Flesch and in Paris with Georges Enesco and Pierre Monteux, and won the Mendelssohn Prize in Berlin and the Wienawski and Ysaye Medals of Poland and Belgium'. Roman Totenberg immigrated to the United States in 1938 under the distinguished artist visa program.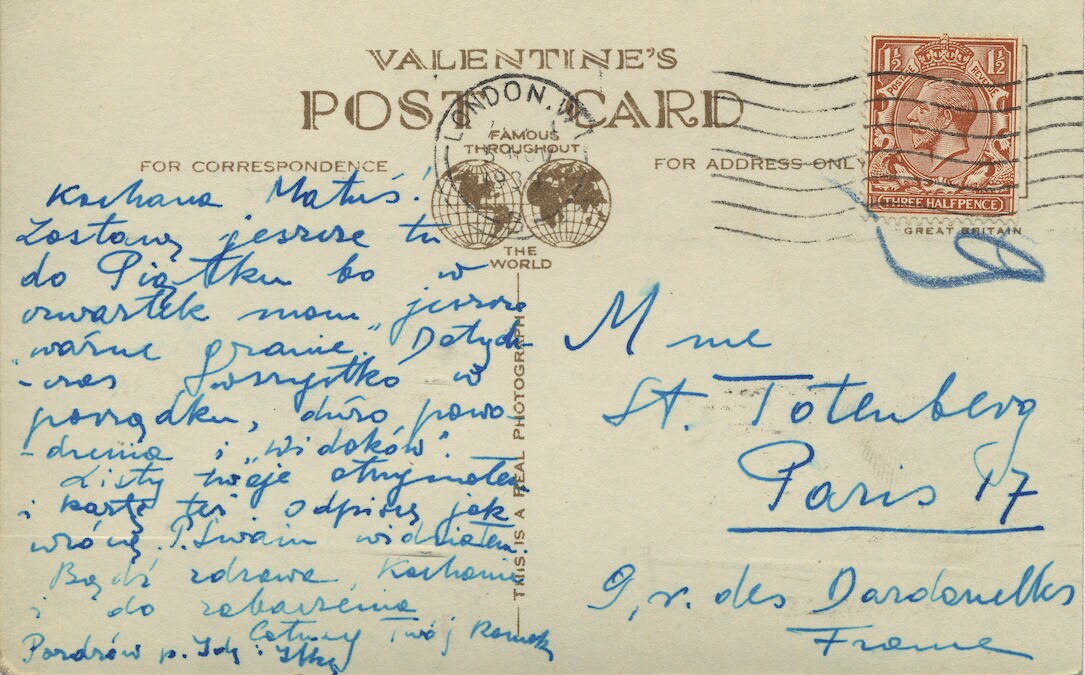 Antisemitism in Europe was rife in his native Poland.
Even before September 1939, when the Germans invaded Poland, Totenberg made efforts to secure family members' safety in the face of seemingly inevitable disaster. His mother, Stanislawa, joined him in Paris in 1935 and remained in Europe until, with the help of Portuguese diplomat Aristides de Sousa, she escaped to the United States as the Nazis took possession of France in June 1940.
Portugal was neutral during the war. But its Fascist dictator, Antonio de Oliveira Salazar, had actually issued orders banning Jews, Russians and stateless people from entering the country.

Sousa Mendes, his country's consul general in Bordeaux, knowingly disobeyed those orders, frantically signing visas day and night just before he was recalled to Lisbon in late June 1940.
Stanislawa Totenberg received a visa from Aristides de Sousa Mendes in Bordeaux on June 17, 1940. She crossed into Portugal and sailed from Lisbon to New York on the vessel Nea Hellas in July 1940.
Below we show some of the papers she used to travel to the free world.
Despite Roman's efforts, his sister, Janina Ferster (later, Kruk), and her family were not so fortunate. Trapped in Warsaw at the war's outbreak, she endured the loss of her husband, but miraculously managed to survive with her young daughter until the Allied victory.
Janina's daughter, Elizabeth Wilk (nee Elizabeth Ferster), made a gift of her family's papers to the Library of Congress to be included in the Totenberg Collection. These documents, letters, telegrams, drawings and photo albums bear testament to the Totenberg family in Poland before and during the Holocaust and to Roman Totenberg's unwavering efforts to rescue those left behind.
Elizabeth Wilk addressed the Righteous Among the Nations awards ceremony on, January 27, 2016.
"I am here today because of acts of tolerance, kindness and heroism. When the war started, I was not even 3 years old. During the time of the Nazi occupation of Poland, the atmosphere in Warsaw was that of fear, menace and terror. When Jews were ordered to move to the Warsaw ghetto, my parents and I did so in spite of urging by friends with offers of help. My father said that he will go where his people go. He died there at the age of 41.

"My mother and I were helped by the Polish underground to escape from the ghetto. Once outside, we did not know where to go. My mother knocked at the apartment door of the Kucharskis, friends from before the war, who took us in without hesitation. We stayed with them until a bombardment destroyed their house.

"We did not have a place to live and my mother slept one night here and one night there. She feared for my safety. She turned to Maryla and Walery Zbijewski, also friends from before the war. The Zbijewskis took me into their home and I stayed there for some time with them and their children. I do not know how my mother managed during this time. On posts everywhere were notices by the occupiers that anyone who fed a Jew, knew about a Jew in hiding and didn't report it, or hid a Jew, would be executed together with their entire family. There was always the possibility that someone might notice something, or a child might say one word too many. These families who helped were in mortal peril.

"We survived the war because of people like them, and others some of whose names I do not even know. In a time of unspeakable horror, they all showed heroism and humanity in the highest sense of the word. History repeats itself. I am frightened by aggression, hatred and a lack of tolerance. We cannot forget our humanity and the lessons of the past."
Hereunder are items for one of the Totenberg family albums.
Snapshots say so much.
Never forget.