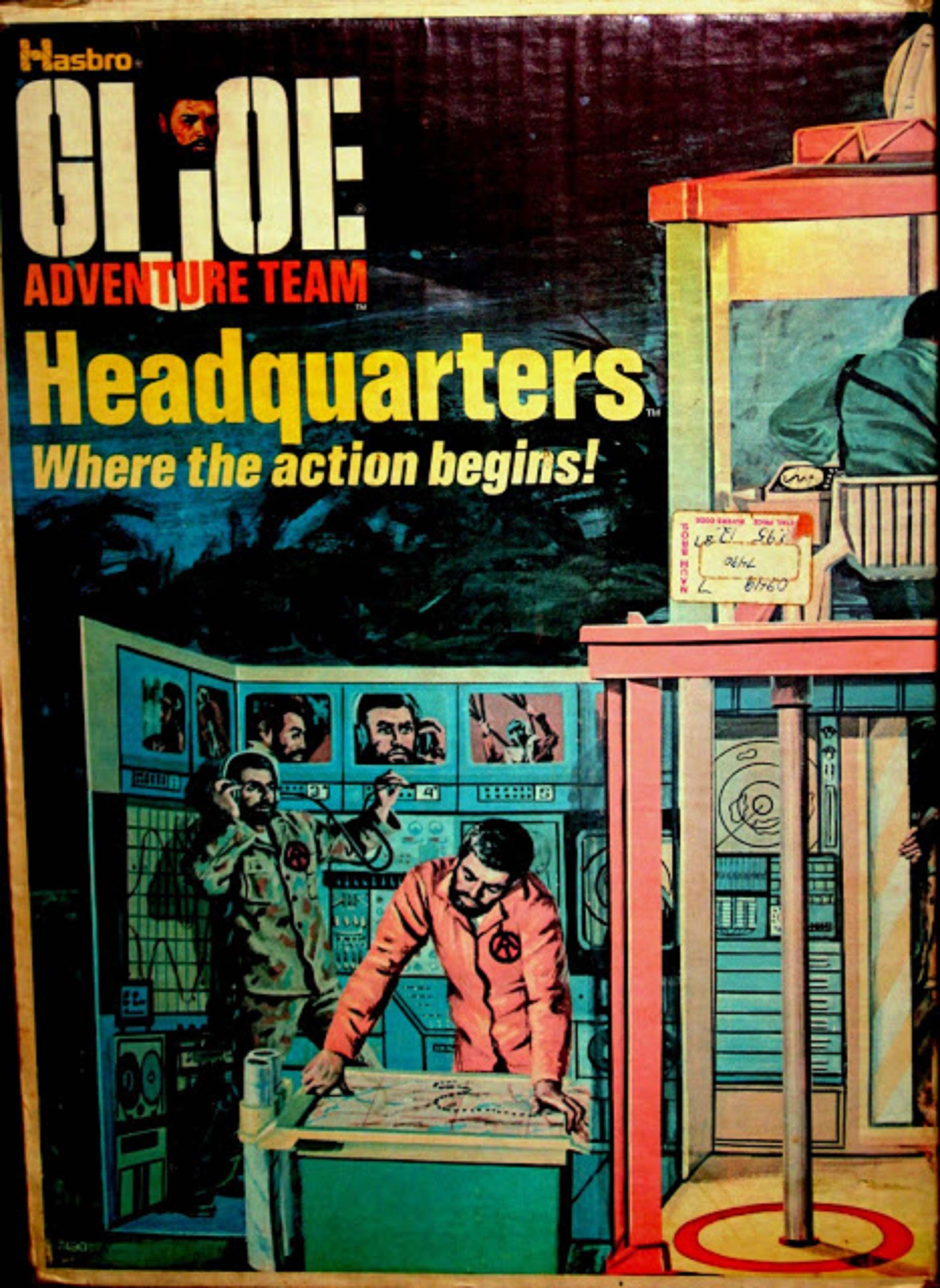 Although Hasbro's G.I. Joe line had a hugely successful re-boot in the 1980s with a line of vehicles, playsets and action figures, my generation of G.I. Joe fans remembers the sixties and seventies incarnation, including…The Adventure Team.
This squad of 12 inch-high adventurers (competitors with Big Jim at toy stores everywhere…) had their own universe of action with figures, playsets (and stories) in the 1970s, with titles like:
"Secret of the Mummy's Tomb"
https://youtu.be/oyFgEaLPMng
You could also buy the adventure team helicopter.
But the greatest adventure, perhaps, occurred at home base.
In 1972, Hasbro released The Adventure Team HQ. This hue fold-out base came complete with a signal buzzer, an elevator chair, a map table, maps, equipment storage racks, and hangers, ear phones for Joe, and even an Adventure Team Comic-Book.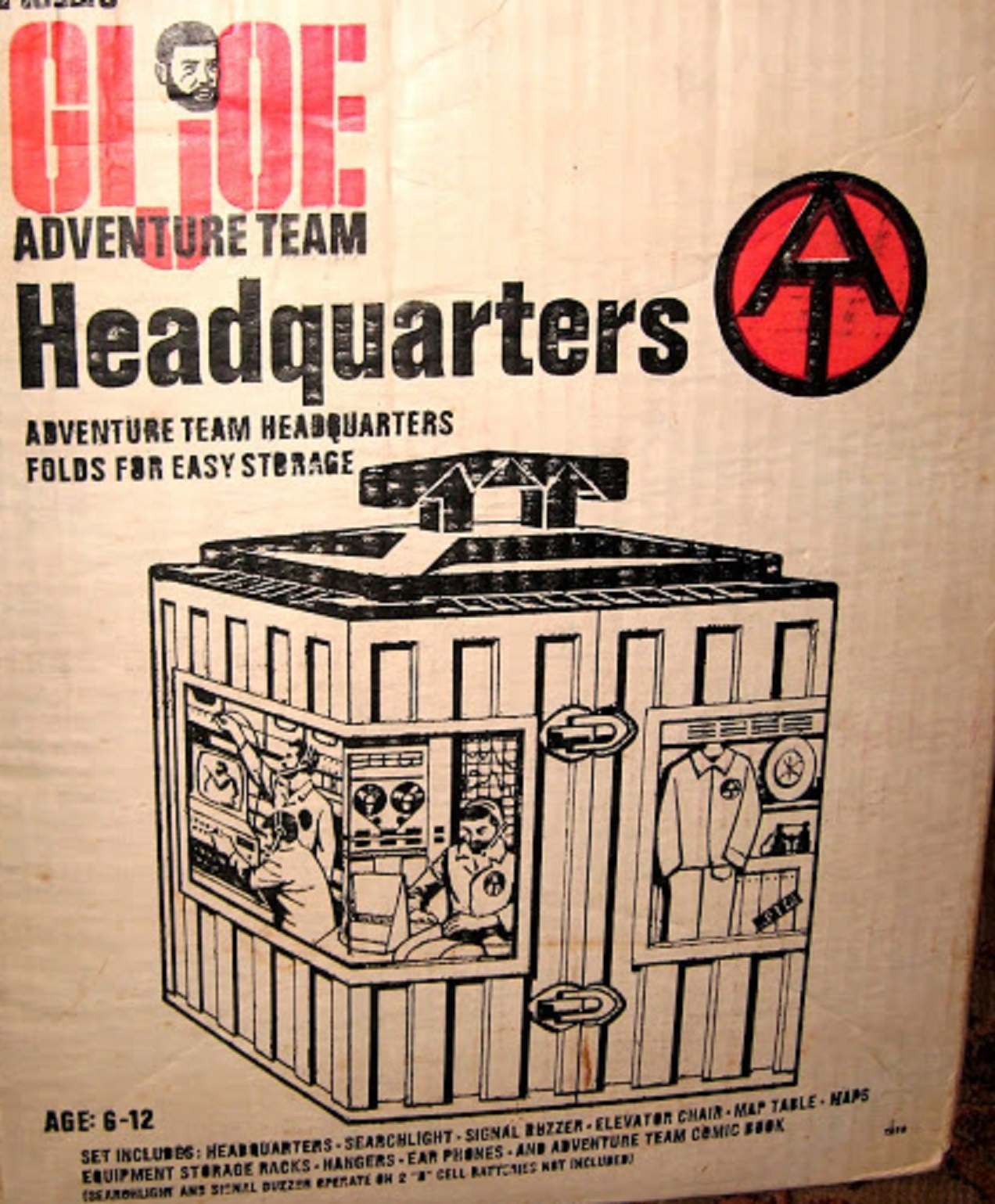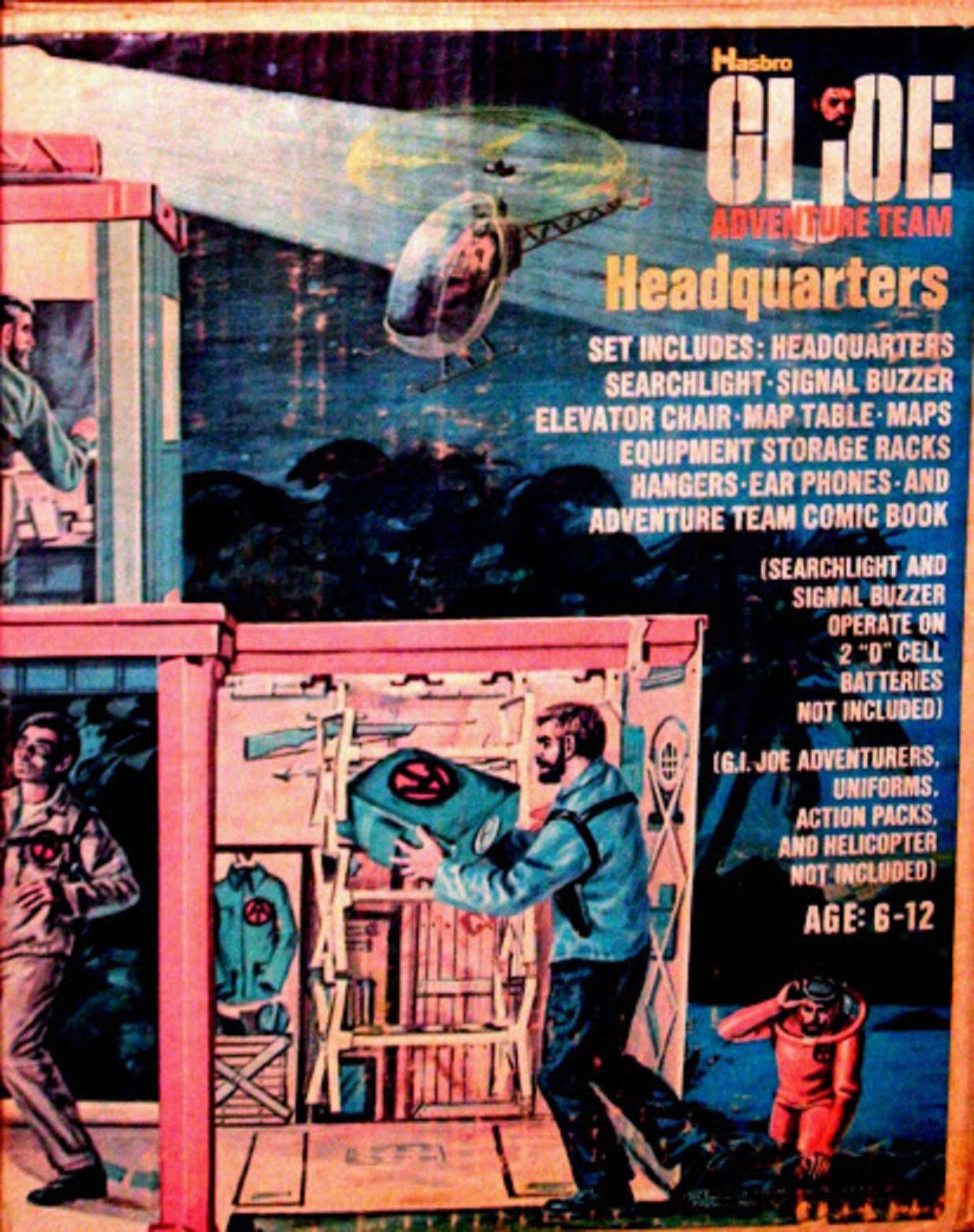 Designed for Ages "6 – 12," this Adventure Team H.Q. box was accompanied by the legend "where the adventure begins…" and could fold-up, like many play-sets of the 1970s, for "easy storage."  This feature made it easy to carry the base outside, into the backyard, and into the thick of new adventures.
The comic-book that accompanies the HQ encourages the reader to have a "different adventure every day with G.I. Joe" and to look for G.I. Joe adventures including "Danger of the Depths," "Flying Space Adventure," "Secret Mission to Spy Island," "White Tiger Hunt," "Fantastic Free Fall," "Capture of the Pygmy Gorilla," "Hidden Missile Discovery," The Shark's Surprise" and "Space Walk Mystery" and among others.
Inside the comic book, the new H.Q. is described as "
incredible
" and a "
team member's dream
."  It also notes that it "
takes more than daring to operate out of this Headquarters.  It takes a good knowledge of advanced electronic technology to operate all this special equipment
."
Here's a commercial for this unforgettable toy of the early 70s: