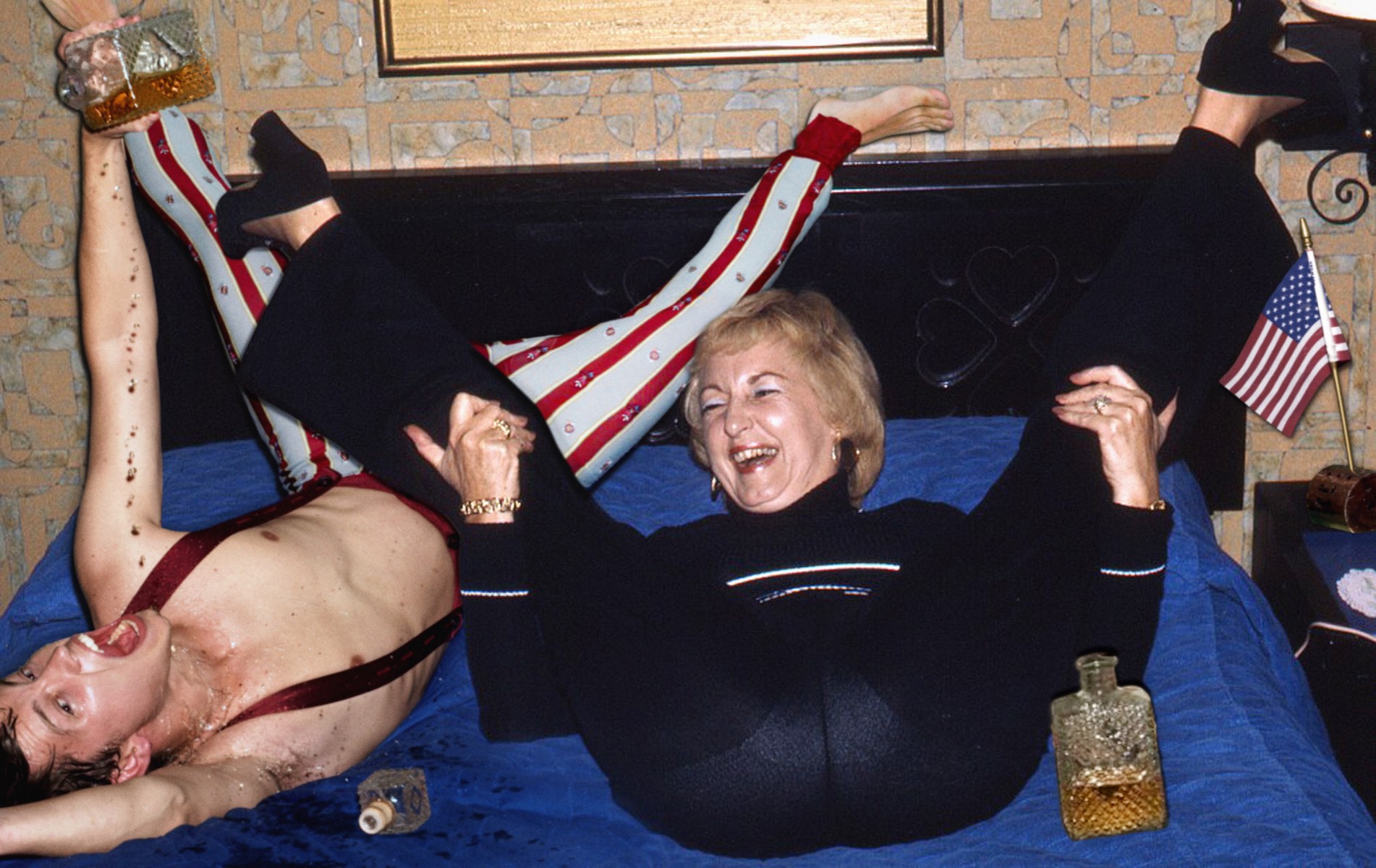 Can Christmas be saved? Or will Covid-19 claim the festival of dried fruit in everything, kitchy television and conversation based on the refrain, "Shall we go away next year?" Will grandma and grandpa be here to see it and us if we don't see them til December, a societal preserving of the olds for the big unveil, like pulling the cheesecloth from one of those cloying, mouth-jam Christmas puddings and tapping it for loose change.
Thankfully, with David LaChapelle's Recollections in America series of images, we realise that everything that went before can be rejigged to go again. In 2018, LaChapelle constructed "neo-­collages" from snapshots taken during family gatherings in America during the 1970-­1980s. He introduced objects and people, which otherwise have nothing to do with the original images. A gallery calls them "dystopian retrogrades". They might be fake news. But if we can have fake trees and Santa sweating into his stick-on beard and boots on a Caribbean beach – (yes, finally you did go away for Christmas, only to see the cold climate stuff replicated in the chargrilled prawn-scented heat; you and the same faces doing pressies, waiting for someone to say – and they will – "It's not the same without custard") – we can have fake memories.
So come in. So long as you've brought a bottle of something sticky, no-one will mind you being there. The fun is seeing which bits are added and who's had work done.