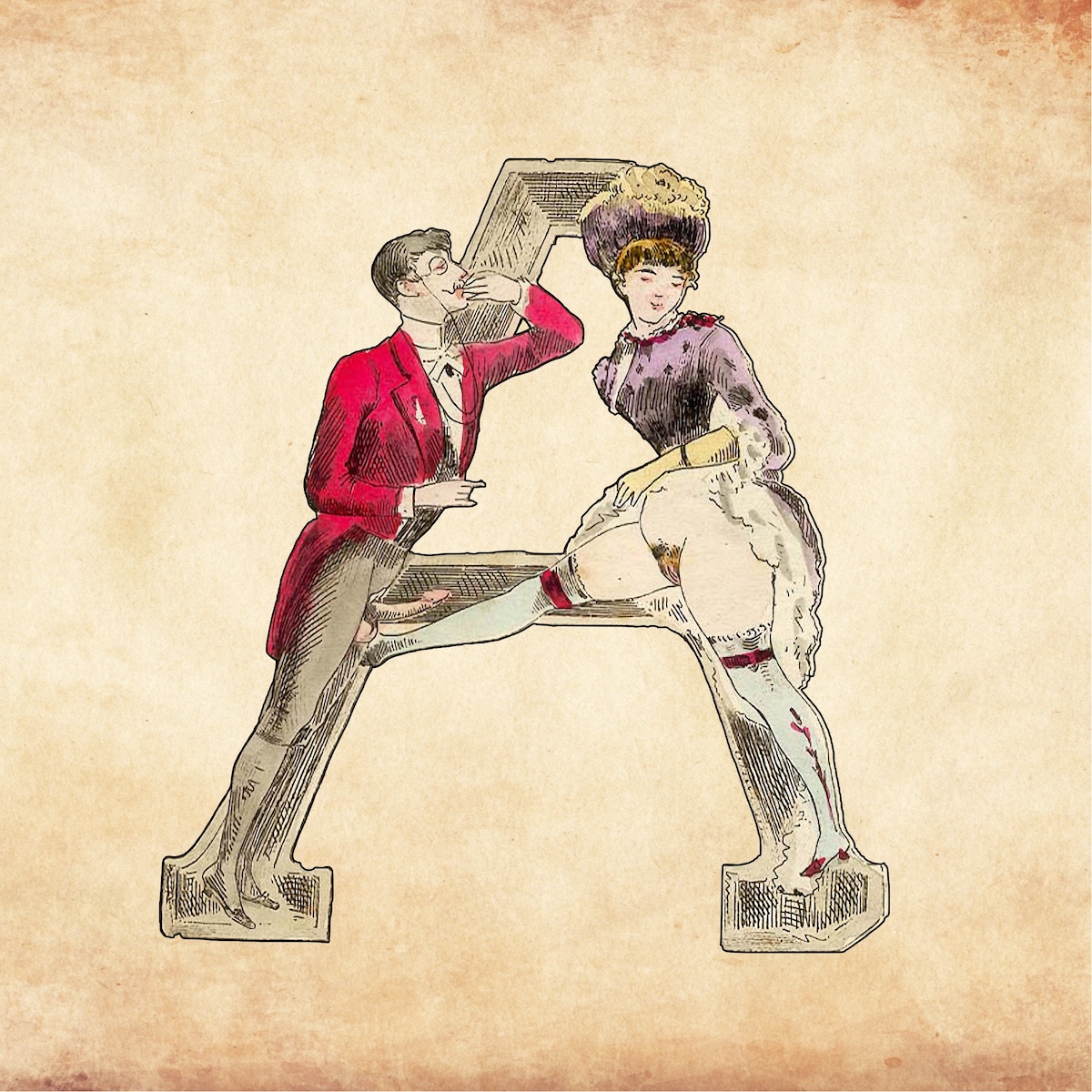 Does sex sell? We hope so. And we hope you enjoy giving and receiving items from The Erotic Alphabet of 1880. Based on Jospeh Apoux's fabulous A-Z, we're made bags, cards, T-shirts and prints.
All 26 letters are available as individual prints. Buy two prints to represent the happy couple's initials, perhaps; three for the ménage à trois; and lots for the orgy (bulk deals available on request). Prints are available on the highest-quality, museum standard archival paper. And all prints are sized for easy framing.
The detail is very clear. (We're not convinced the web does them justice on the Tote bags (which are brilliant). Better views in the shop.
We've put a few together: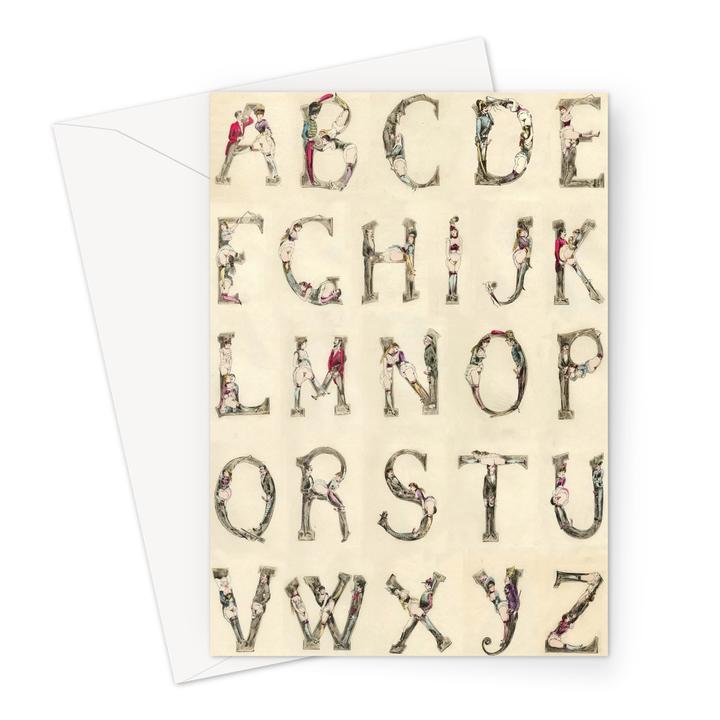 Give them the gift that keeps on giving. See the whole range here.
If you would like to spell out a word, name, slogan or whatever on a T-shirt, bag, card or print, please get in touch here:
The Erotic Alphabet – Cards, Tees, Prints and Totes.