It's amazing what a difference a few years made for hairstyles in the 1970s.  The decade began with the straight hippie longhair look and ended with the blow-dried, feathered and saturated with hairspray look.  Here are twenty hair product advertisements taken from various magazines from the 70s.  Enjoy.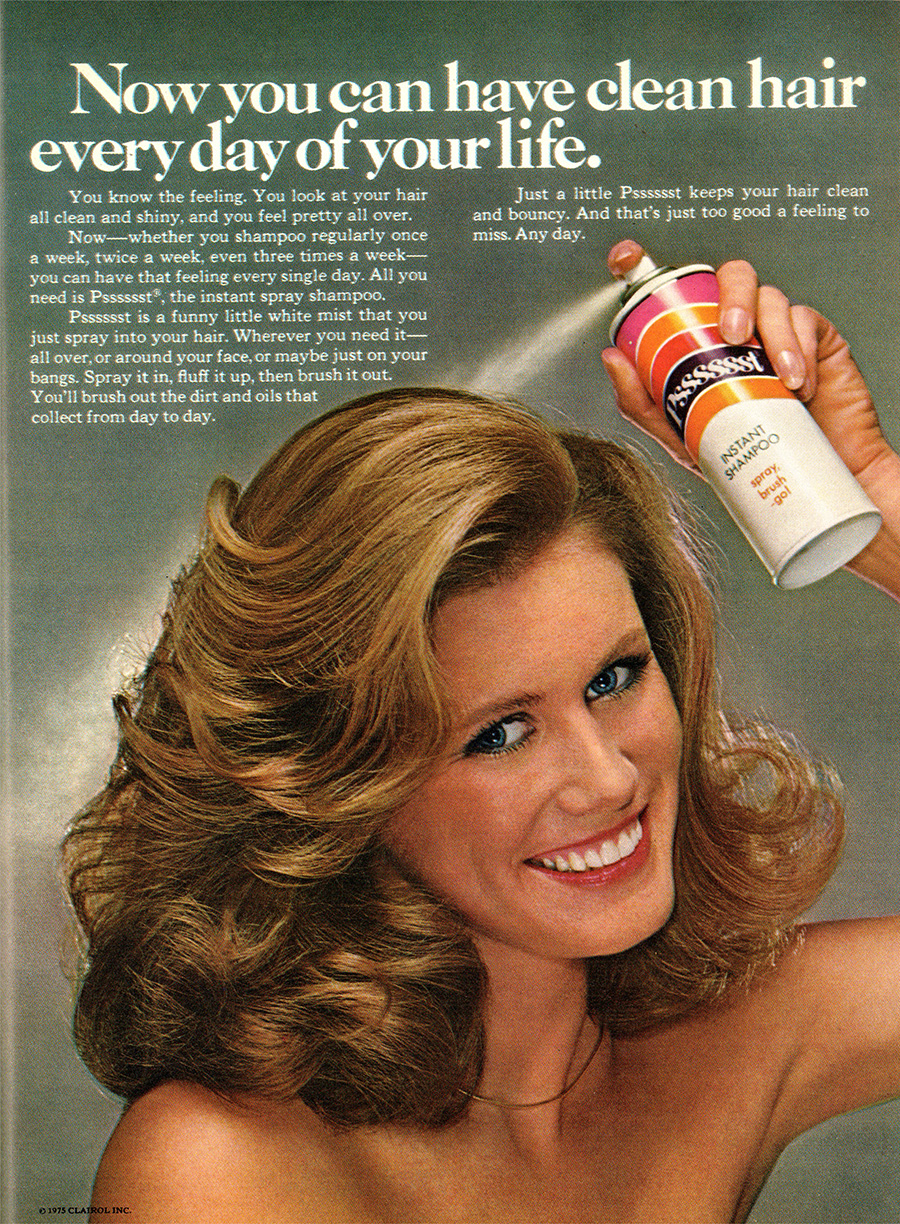 I'm not sure how I feel about an "instant shampoo"… let alone one called "Psssssst"
This is actually pretty hilarious considering that, a few years later, hairspray would become the prime suspect in pollution – specifically, causing the famous "hole in the ozone layer".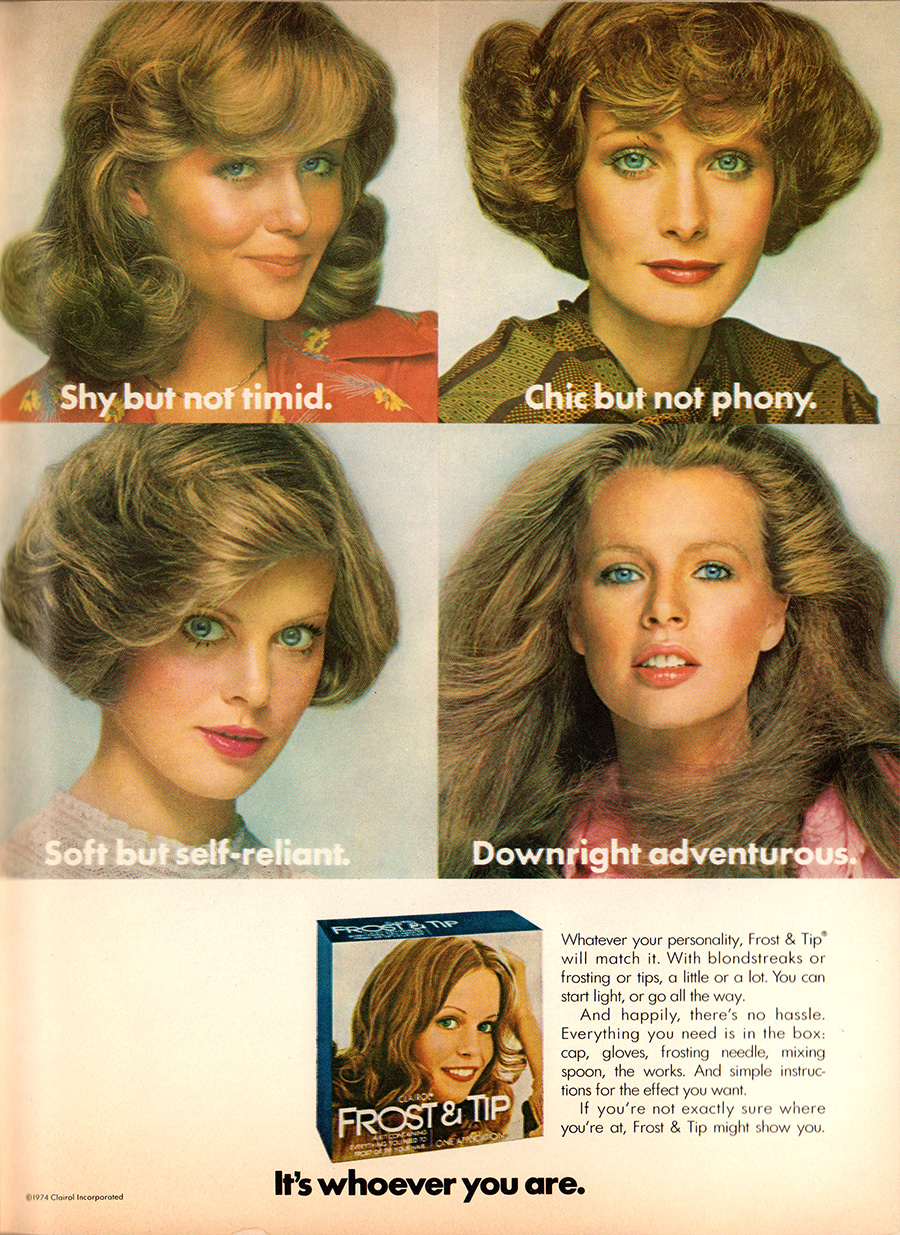 Which lady do you choose – the shy, chic, soft… or downright adventurous?  (Don't answer.  That's a rhetorical question.)
I love the "greasies"/"no greasies" before and after pictures.  The greasies girl looks profoundly depressed.
This lady finally found happiness.  Who knew it would be in a can of foam?
Reading this woman's thoughts on buying a frosting kit is like peering into the mind of a psychopath.  She's in touch with her inner feelings, I'll giver her that: "In my own quiet way, I want to be noticed", but her relentless pursuit of a hair froster is a bit unhinged.
Charlie's Angels started in 1976.  I'm guessing this advertisement is right before Farrah landed that gig.  Perhaps it was this very Wella Balsam ad which gave her the hairstyle that would become her trademark look.
"When you go blonde go all the way"…. I'll refrain from comment.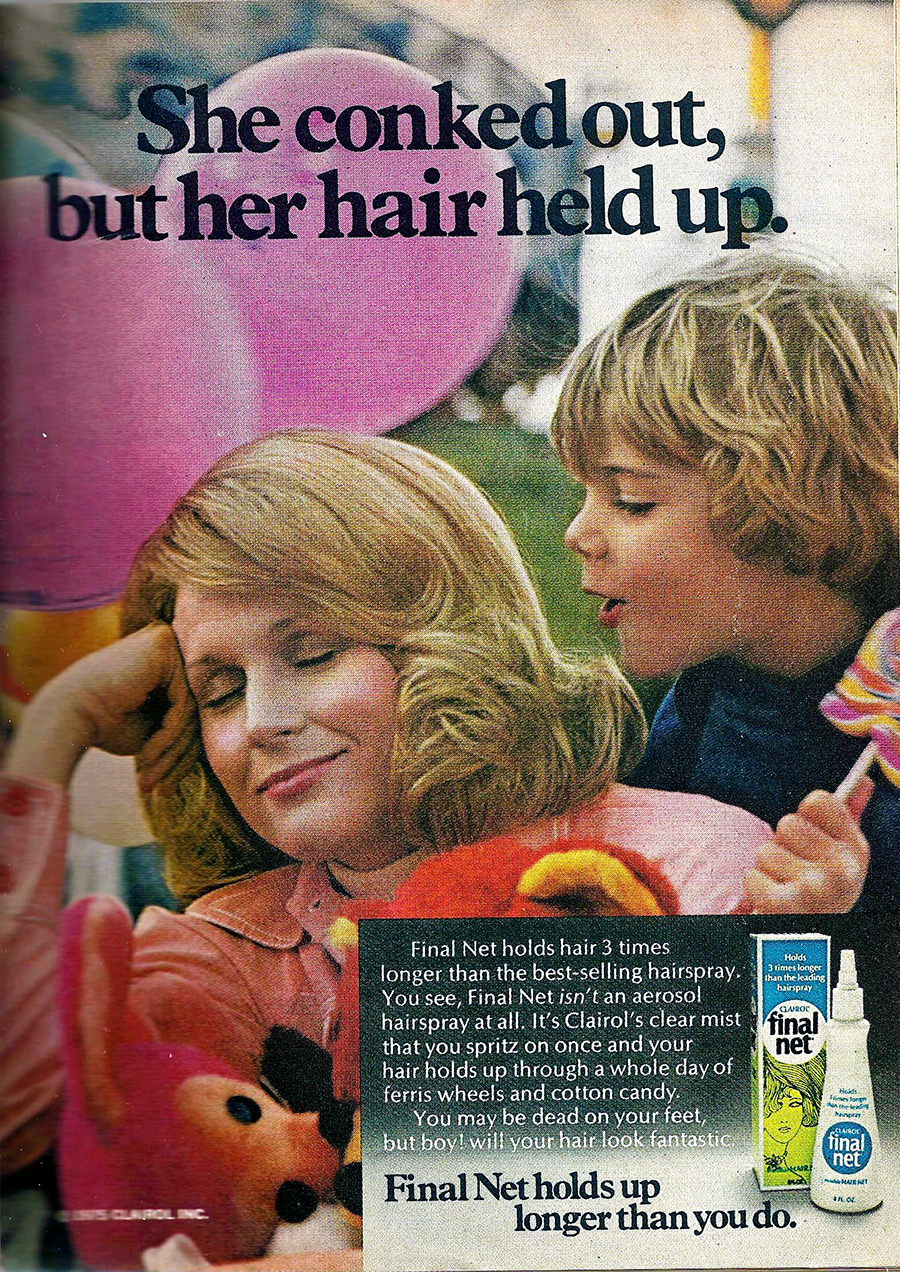 There was a whole series of "she conked out but her hair held up" advertisements in the 70s.  "You may be dead on your feet, but boy! will your hair look fantastic."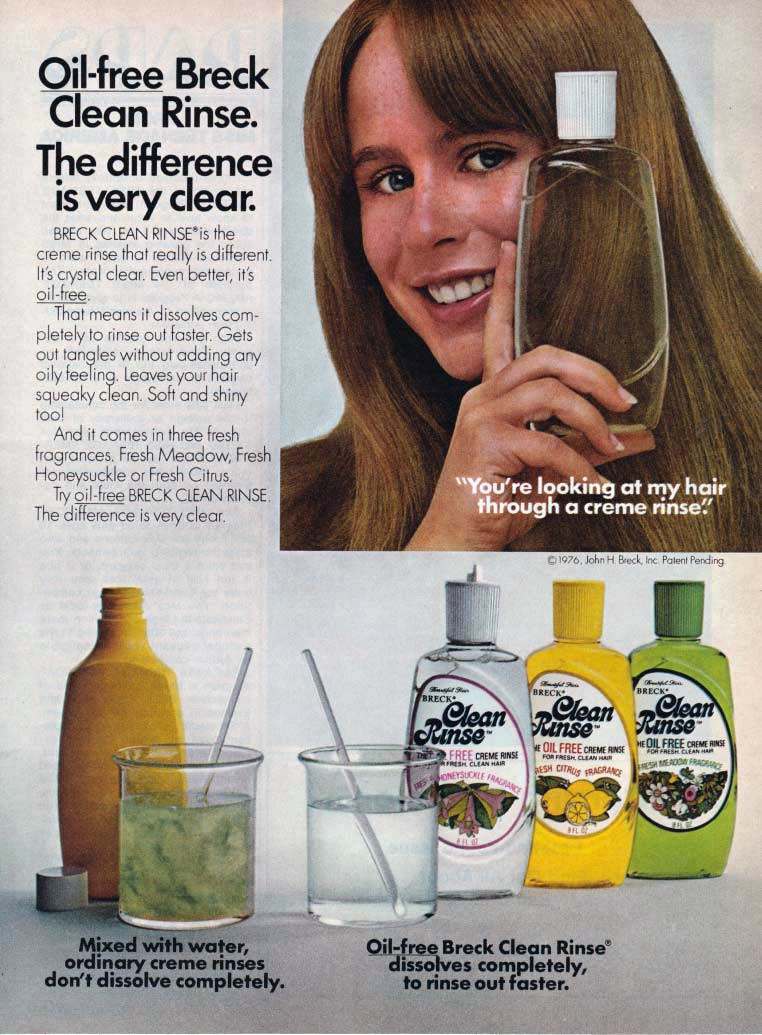 Featuring  Glynnis O'Connor, the actress who was in Jeremy (1973) and Ode to Billy Joe (1976), and the John Travolta masterpiece, The Boy in the Plastic Bubble.  This advert is taken from Vintage Hair Adverts: 1960s-70s Products, Styles and Tragic Cuts  – for more vintage hair advertisements.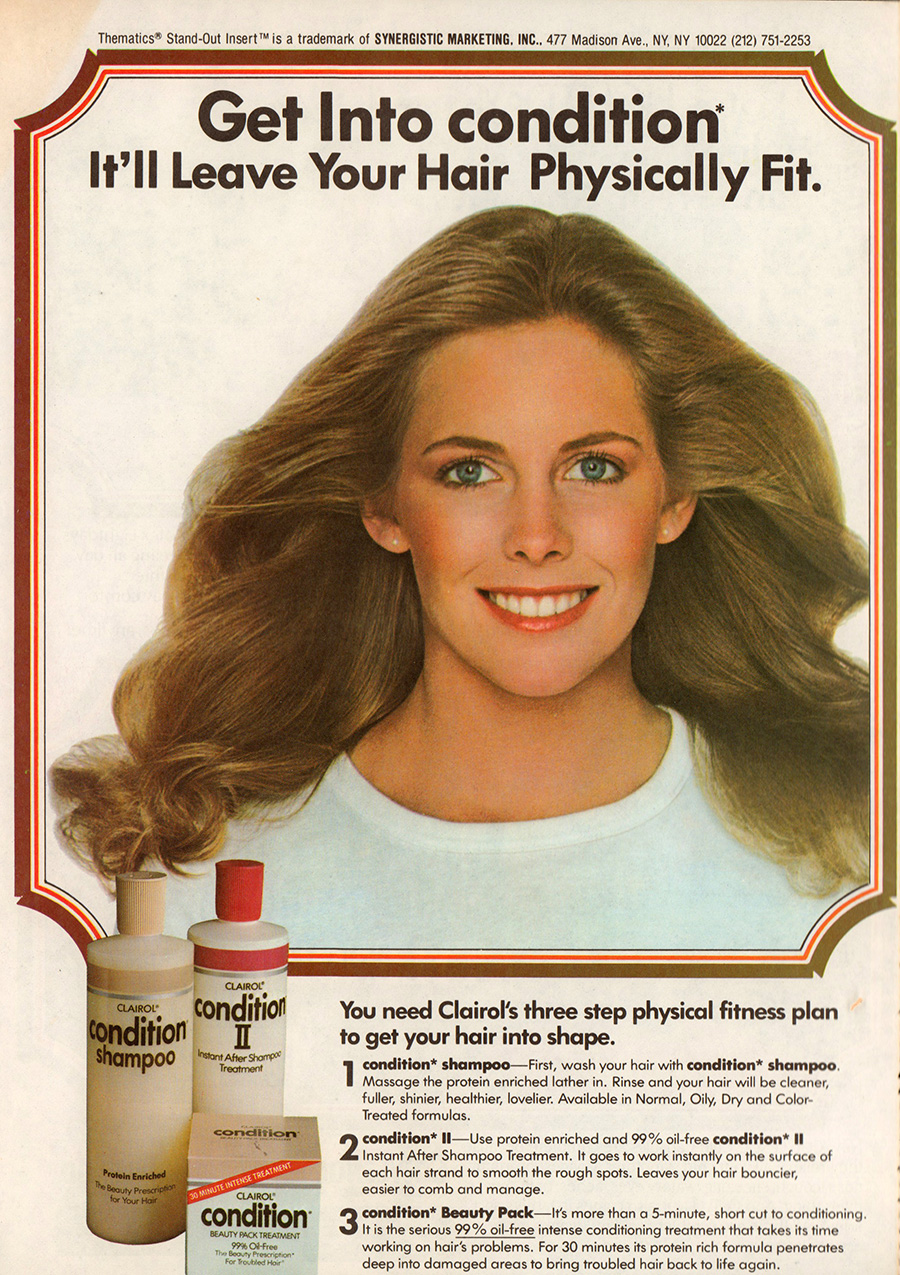 Nothing remotely phallic about this ad.  Nothing at all.