In the summer of 1859, American landscape painter Frederic Edwin Church (1826–1900) took trip aboard a schooner to Newfoundland and Labrador to observe icebergs. Louis Legrand Noble wrote up the excursion in the book After Icebergs with a Painter.
In 1861, at the outbreak of the Civil War, Church exhibited Icebergs: The North at the Dallas Museum of Fine Arts.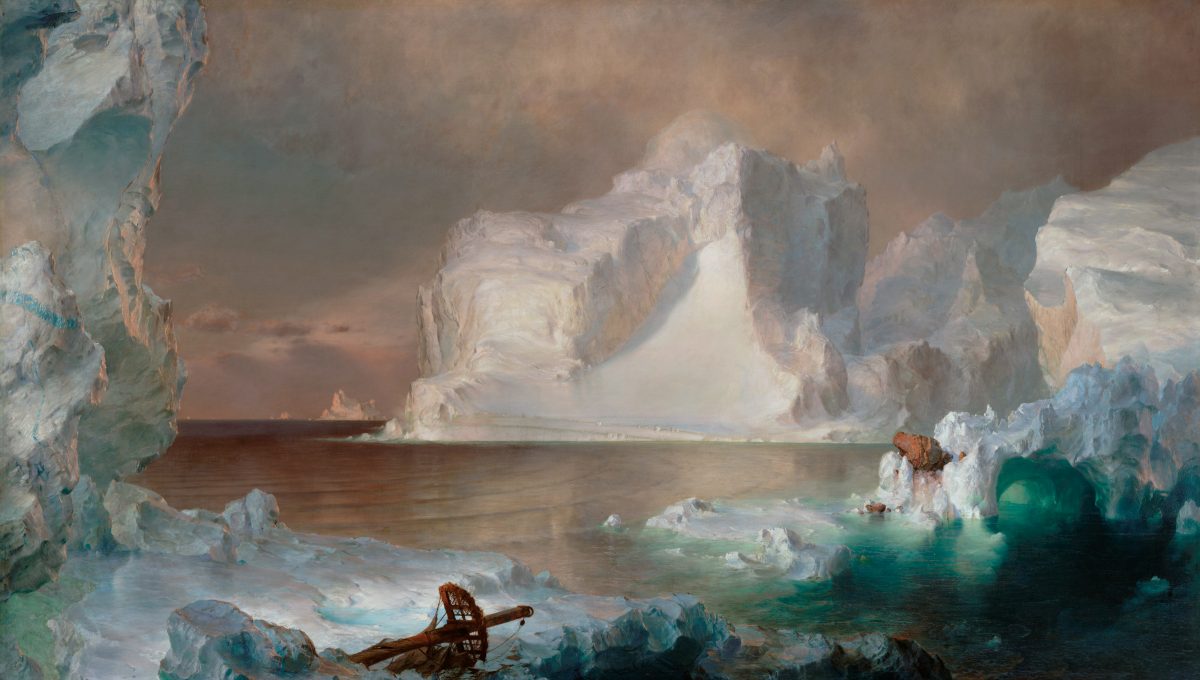 The Icebergs is a superb example of Frederic Edwin Church's technical skill and clever marketing. The seductively inviting colors, glowing subterranean light, and glossy, tactile surfaces of the icebergs attract the viewer's eye. Yet in reality, the scene is an inhospitable place filled with danger, as the broken mast in the foreground indicates.

In 1859, Church chartered a month long expedition in the North Atlantic, off the Canadian coasts of Newfoundland and Labrador. He spent several weeks on a sixty-five ton schooner and used a small rowboat to venture over the deadly waters and closely study the forms and colors of icebergs in the Arctic landscape.

After returning to his New York City studio, Church relied on nearly one hundred pencil and oil sketches to create a large-scale painting of icebergs. As with his earlier blockbuster landscape, The Heart of the Andes (1859, Metropolitan Museum of Art), he paired his on-site observations with his imagination. His goal was to capture both the essence of his experiences among icebergs and the other-worldly sense of the Arctic environment, drawn from explorers' written accounts and contemporary reports. The process took him less than six months, and The Icebergs was first exhibited in 1861.

Twelve days after the attack on Fort Sumter ignited the American Civil War, The Icebergs debuted in New York on April 24, 1861. While on view in the U.S., Church's painting was titled The North, and all exhibition proceeds were donated the Union's Patriotic Fund (today's Red Cross).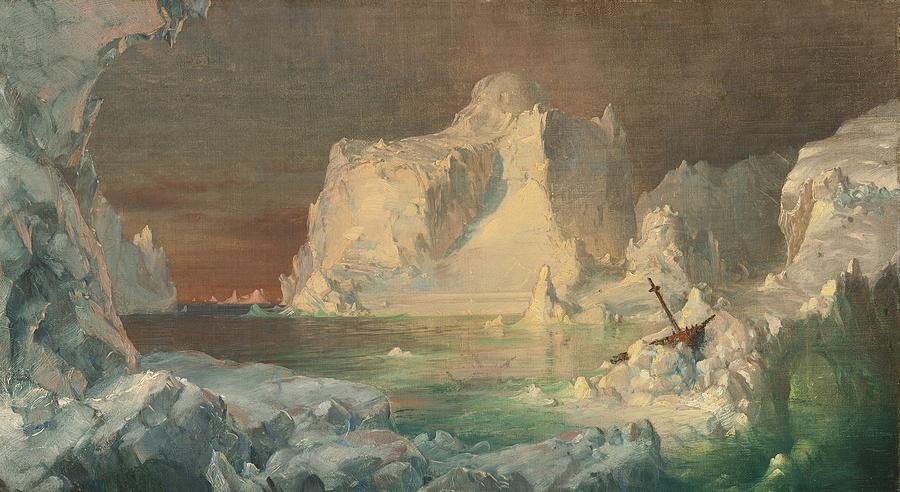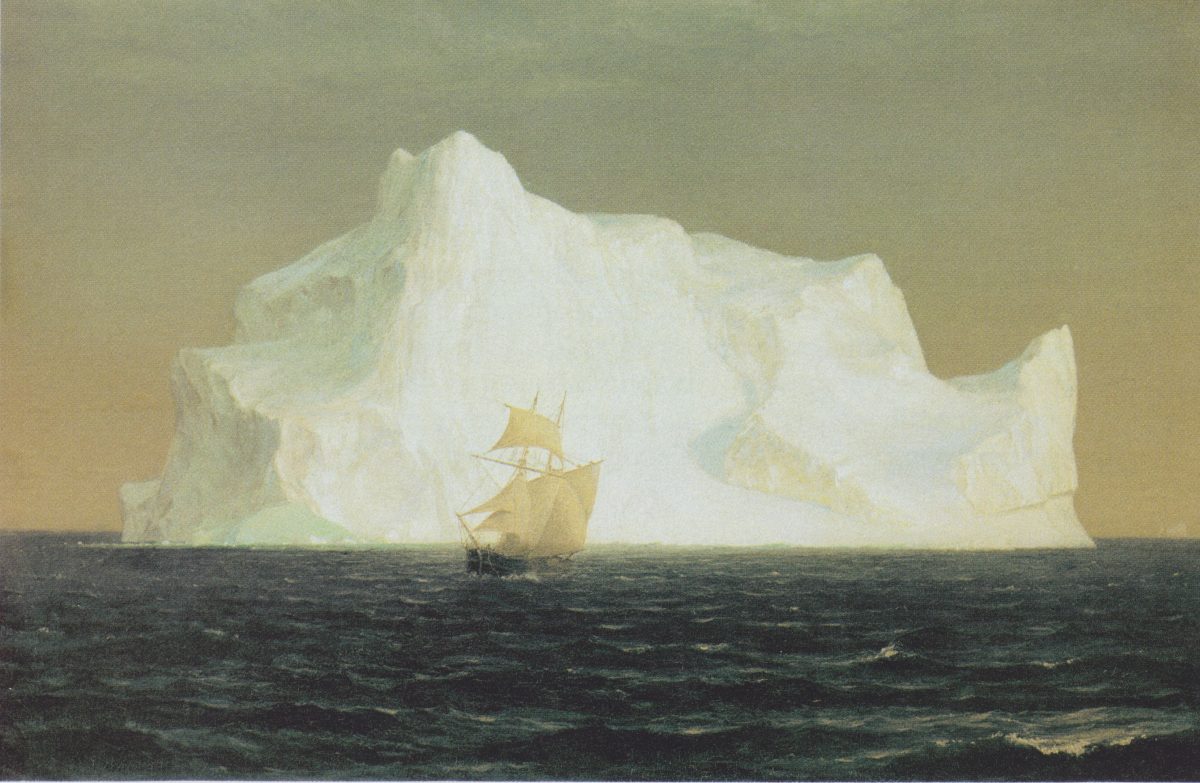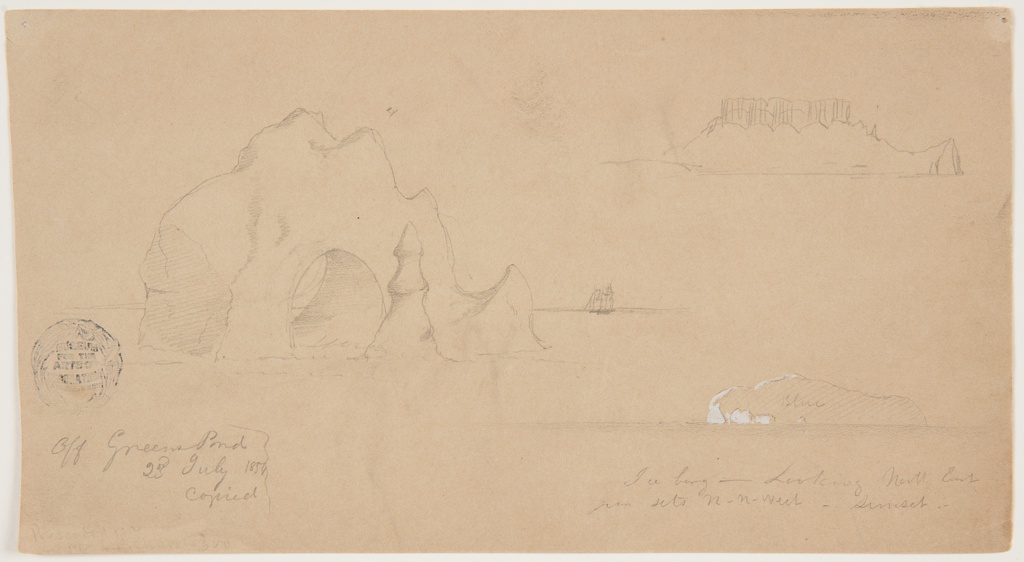 "Icebergs! Icebergs!—The cry brought us upon deck at sunrise. There they were, two of them, a large one and a smaller: the latter pitched upon the dark and misty desert of the sea like an Arab's tent; and the larger like a domed mosque in marble of a greenish white. The vaporous atmosphere veiled its sharp outlines, and gave it a softened, dreamy and mysterious character. Distant and dim, it was yet very grand and impressive. Enthroned on the deep in lonely majesty, the dread of mariners, and the wonder of the traveller, it was one of those imperial creations of nature that awaken powerful emotions, and illumine the imagination."

– After Icebergs with a Painter, by Louis Legrand Noble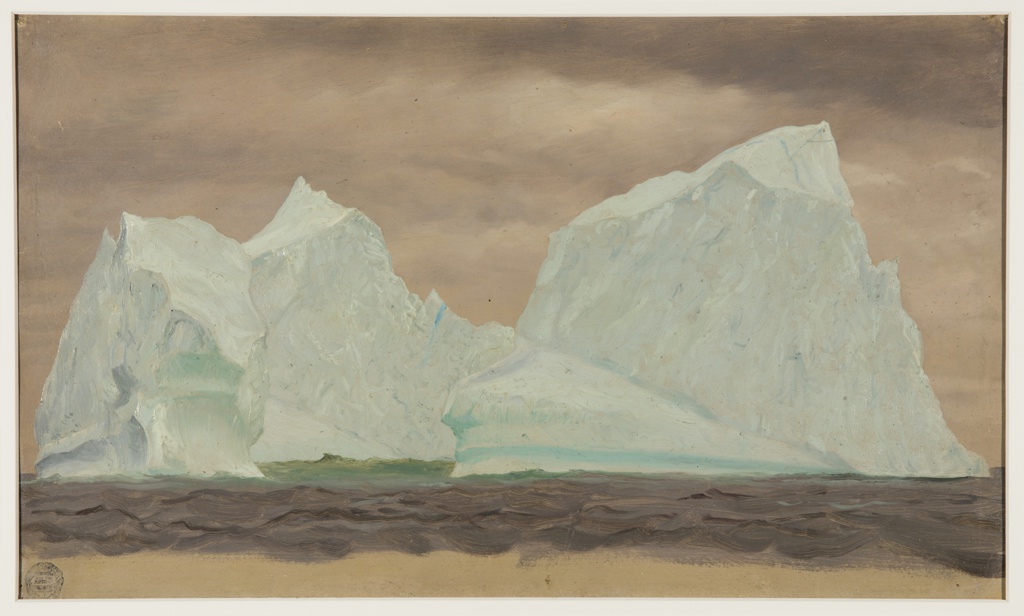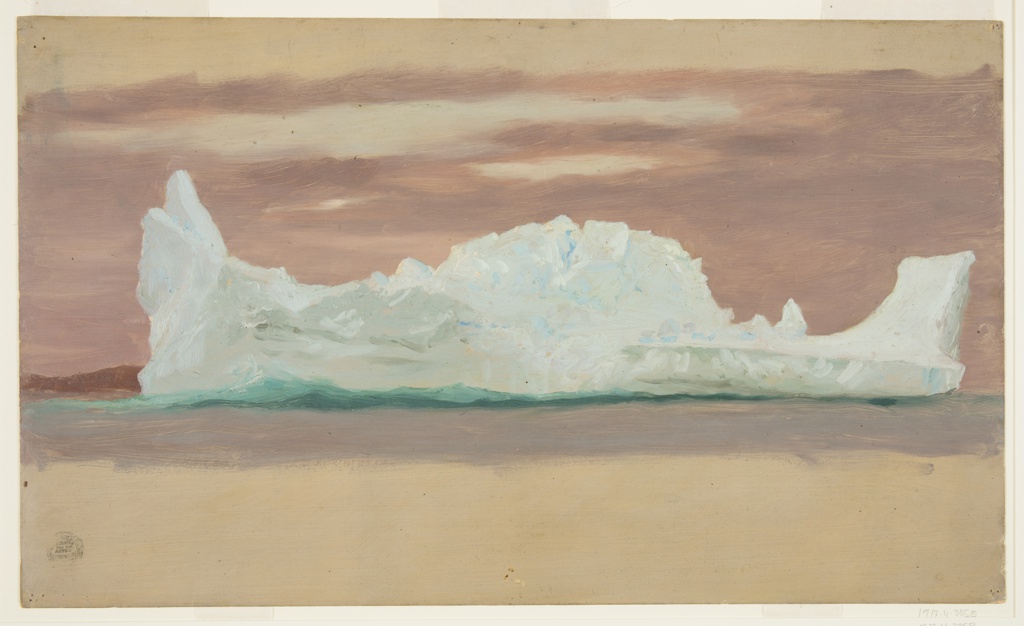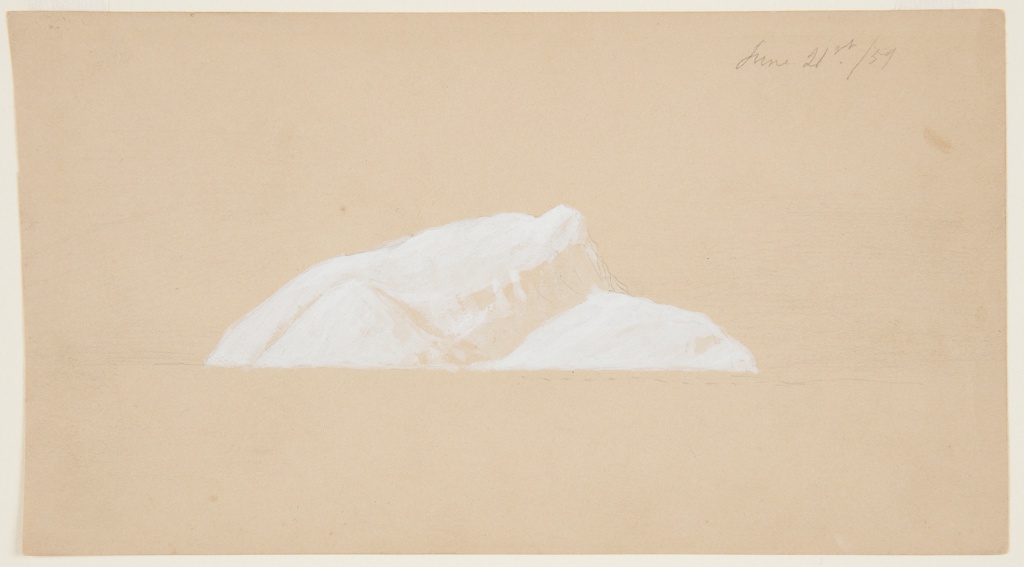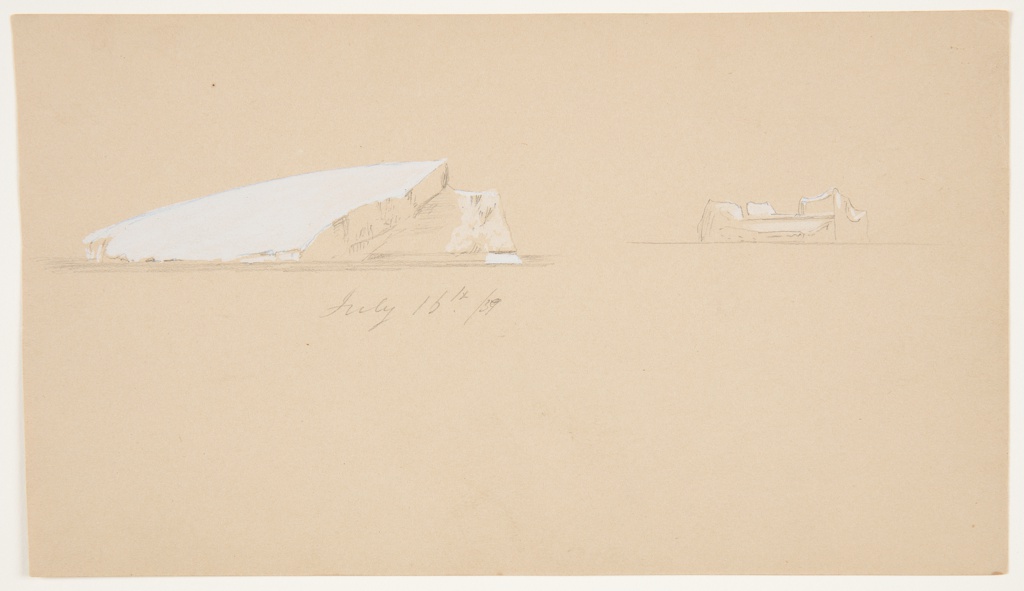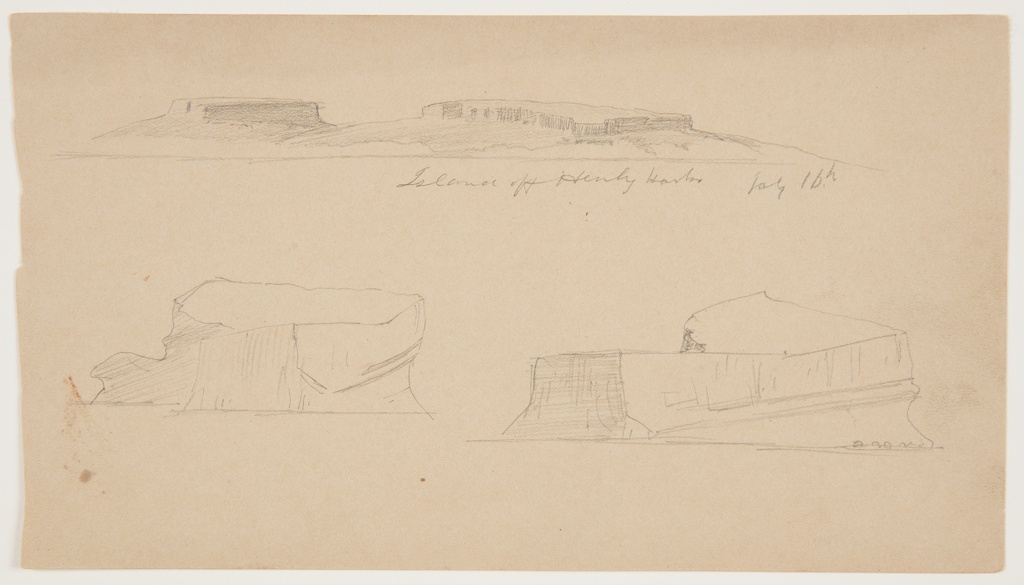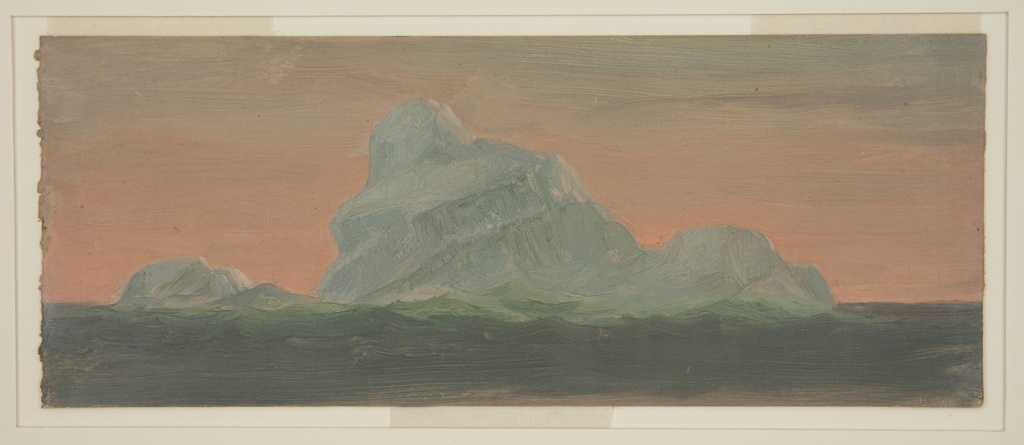 Via: Cooper Hewitt, Smithsonian