Let's imagine a possible future where Alain Bibal's photographs are historic documents of how life was once lived before Lockdown. Free and unfettered by government sanctions. No social distancing, no masks, crowds of people united by a love of music, a joy of life.
Odd how quickly the things we took for granted should seem so strange to us now.
Based in Paris, Bibal is a highly-respected music photographer. He has created iconic images of musicians and bands like Nick Cave, Jarvis Cocker, Tess Parks, Michael Stipe, Angel Olsen, The Sleaford Mods, The Dandy Warhols, Brian Jonestown Massacre, Paul Simonon, The Limiñanas, The Charlatans, and The Jesus and Mary Chain, among many others.
Bibal became a photographer at the age of fifty after he was given a Leica camera for his birthday. He has a very disciplined approach to his work. When documenting a concert he will only use two rolls of film.
'For me, two films is enough because you really have to think about what you're doing,' said Bibal when I interviewed him before Lockdown last year. 'You have to think about it. It's not a digital camera where you can shoot three hundred or four hundred images. No, you must think. You must focus. You have to know the story you want to tell and that is very difficult.
'What I want is the story of the day. The story of that concert. This means I have to decide how to start and when to finish. Sometimes I finish early. There's no more film left to shoot. But I have the story.'
These are Bibal's photographs from the last rolls of film he shot in the weeks leading up to the first Lockdown and a set from the summer before the second Lockdown:
'There's a gap between Supergrass and my Angel Olsen's session just before Covid Lockdown and sessions with Thurston Moore and Peter Doherty who where small miracles,' Bibal tells me, 'The session with Oracle Sisters was taken during Parisian heatwave in August and the one with the band En Attendant Ana just the day before second Lockdown. Two small miracles also but I'll try to put a social distancing spirit inside them…'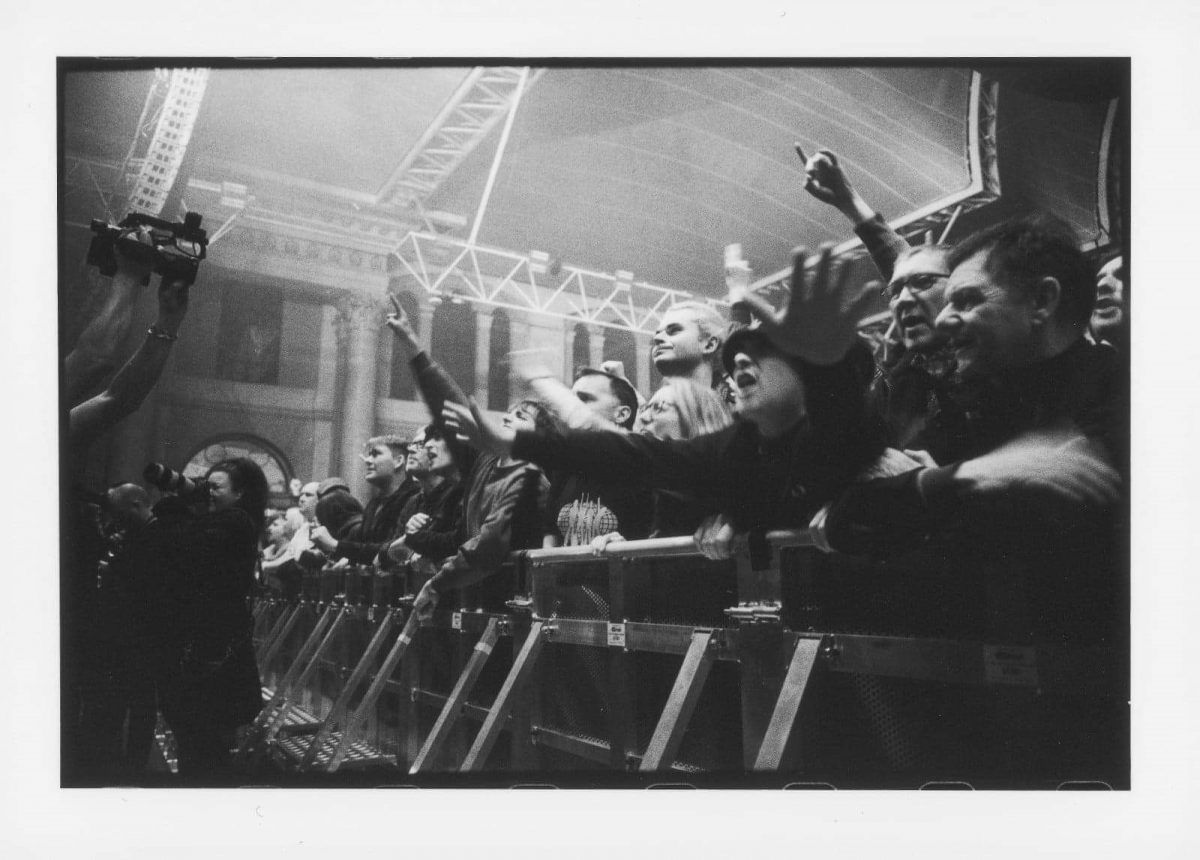 All photographs copyright Alain Bibal, used by kind permission.