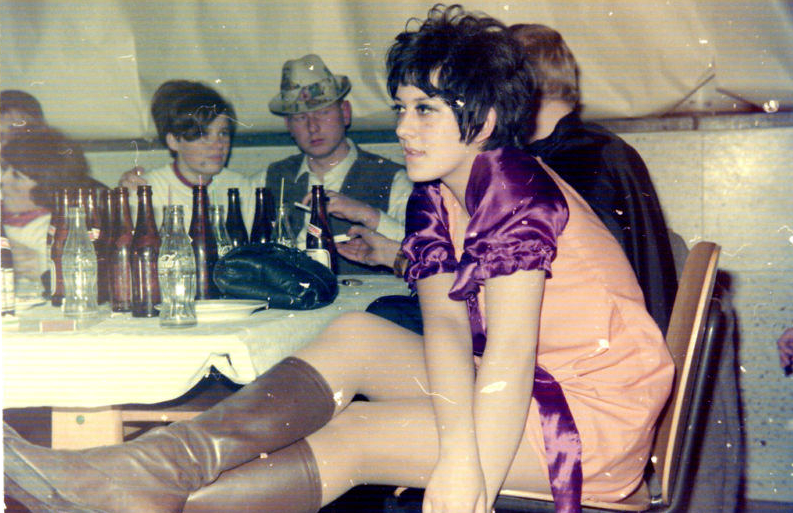 I have no idea of the who, when and where of these photos. but that makes these photographs all the more intriguing I guess. It looks like a great party, undoubtedly sometime in the late sixties or early seventies. A lot of booze on the table, a plethora of pretty people, and "interesting" dress abound. Let's theorize what's going on here, shall we?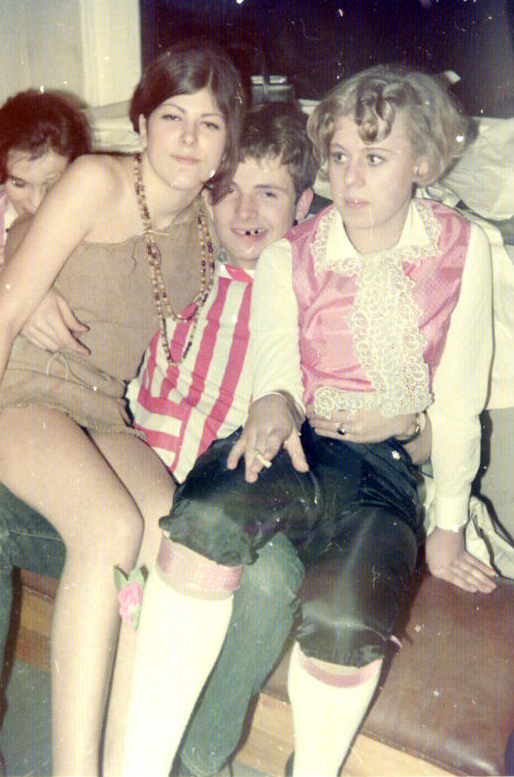 I'm thinking possibly a high school Halloween party at someone's house. However, their costumes don't seem very "Halloweeny" – so, maybe it's a drama club, or actors celebrating after a theater performance. Or maybe they're workers at one of those cheesy themed restaurants where the waiters and hostesses have to dress in costume, and their having an after work drunkfest.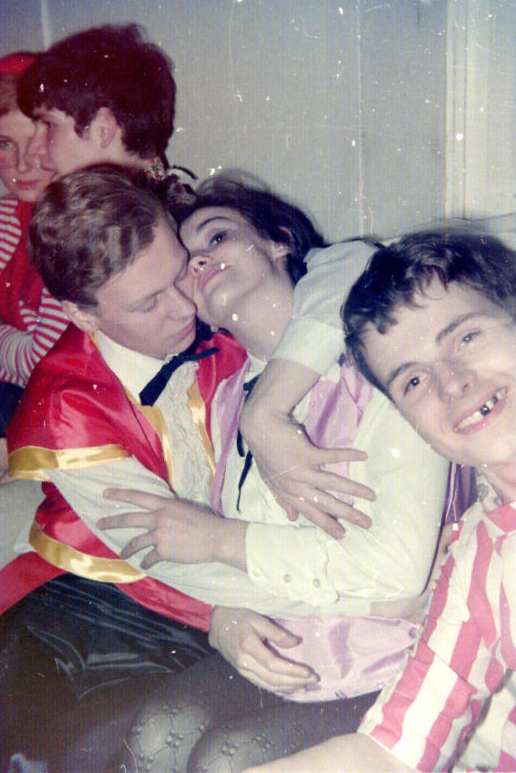 Some heavy duty PDA goin' on here. The fella' in the shiny vest is really making great strides in the "I'm so drunk I don't know what came over me department".
I'm noticing everyone is white. No one is even slightly dark complected, which leads me to my next theory….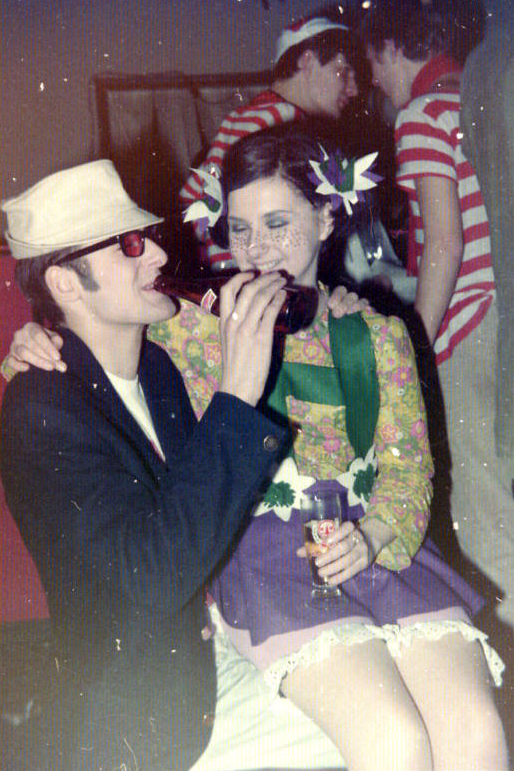 I think they're European – probably German or somewhere in Scandinavia. They seem really young to be drinking legally in the U.S., and there's something about their dress, hair and makeup that makes me think "non-U.S." as well. Plus, as I said, they're all pasty white. If this was the U.S., there'd probably be some tan girls, and possibly a non Caucasian among them.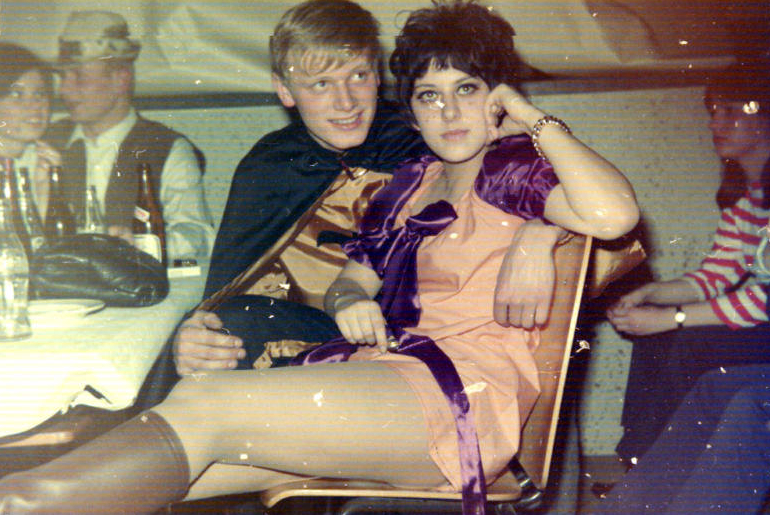 It's easily been four decades years since these pictures were taken. It's weird to think that these party-goers are now in their fifties!
What's your take on these found photos? I'd love to hear. Perhaps I'm missing something obvious. It's fun to speculate on these moments in time, long forgotten, but now resurrected.