Even fictional TV characters like to kick back and watch television from time-to-time. We know this for a fact because many cult-TV series feature shows-within-shows, fictional programming set "in universe."
Not surprisingly, perhaps, many of these shows-within-shows have proven so tantalizing and so entertaining that fans have wondered from time-to-time if these "fake" shows might actually matriculate to the airwaves themselves.
Any list of fictional TV programs that deserve to be green-lit would have to include: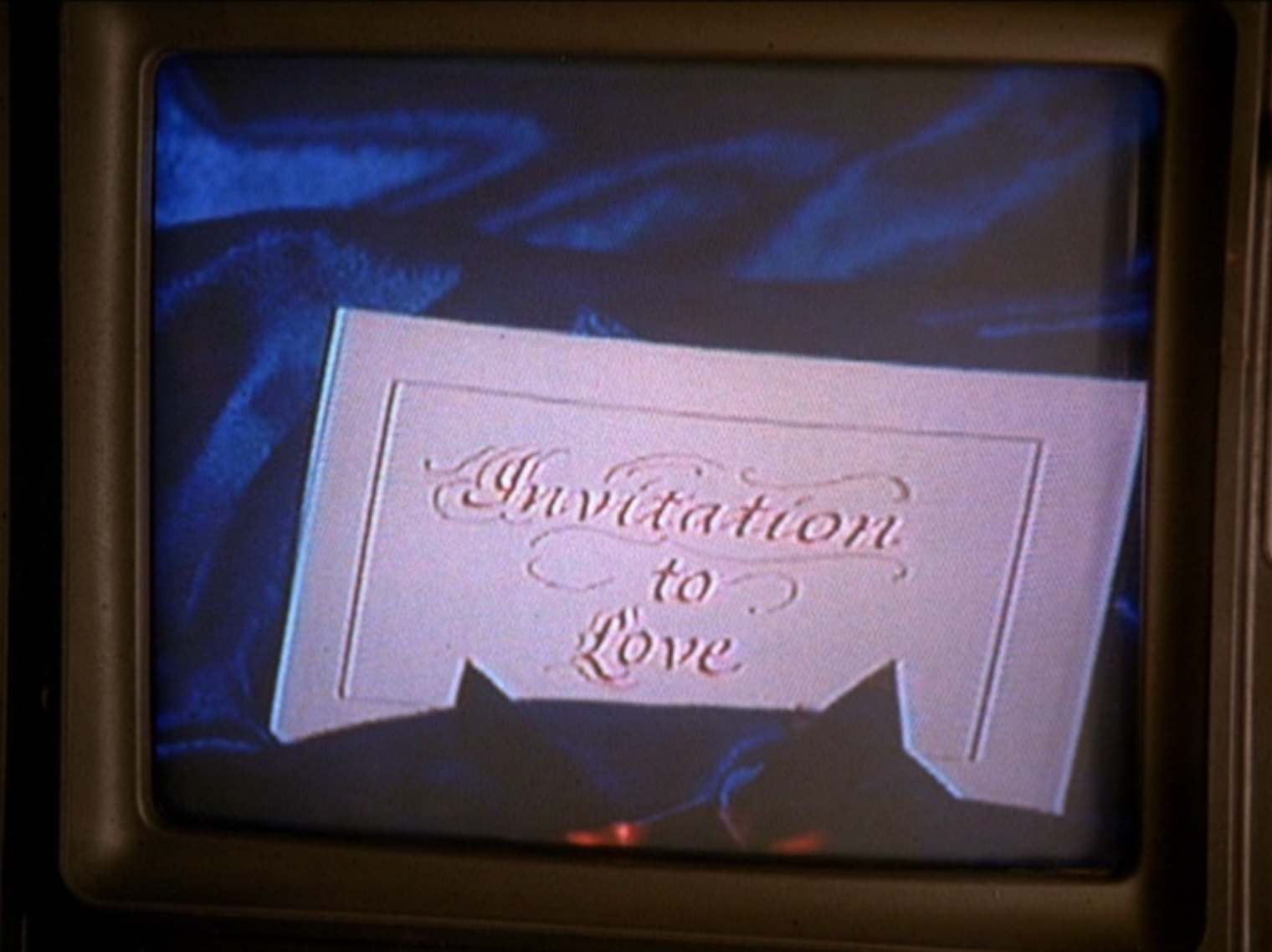 Invitation to Love (Twin Peaks [1990 – 1991])
This soap opera is often seen playing in the background of the cult David Lynch/Mark Frost horror soap, and is utilized as a sort of crack'd mirror; paralleling the events that happen in the strange Pacific Northwest town.  Invitation to Love looks like a fairly cheese, fairly run-of-the-mill soap (without the horror overlay of Twin Peaks), and it wastes no time getting to genre tropes including the identical twin characters (Jade and Emerald) who are played by the same actor, and the mystery shooting of an important character (think: Dallas's Who Shot J.R.?)
With Twin Peaks returning to TV for 2016, it's a sure bet that Invitation to Love will be back in some format as well…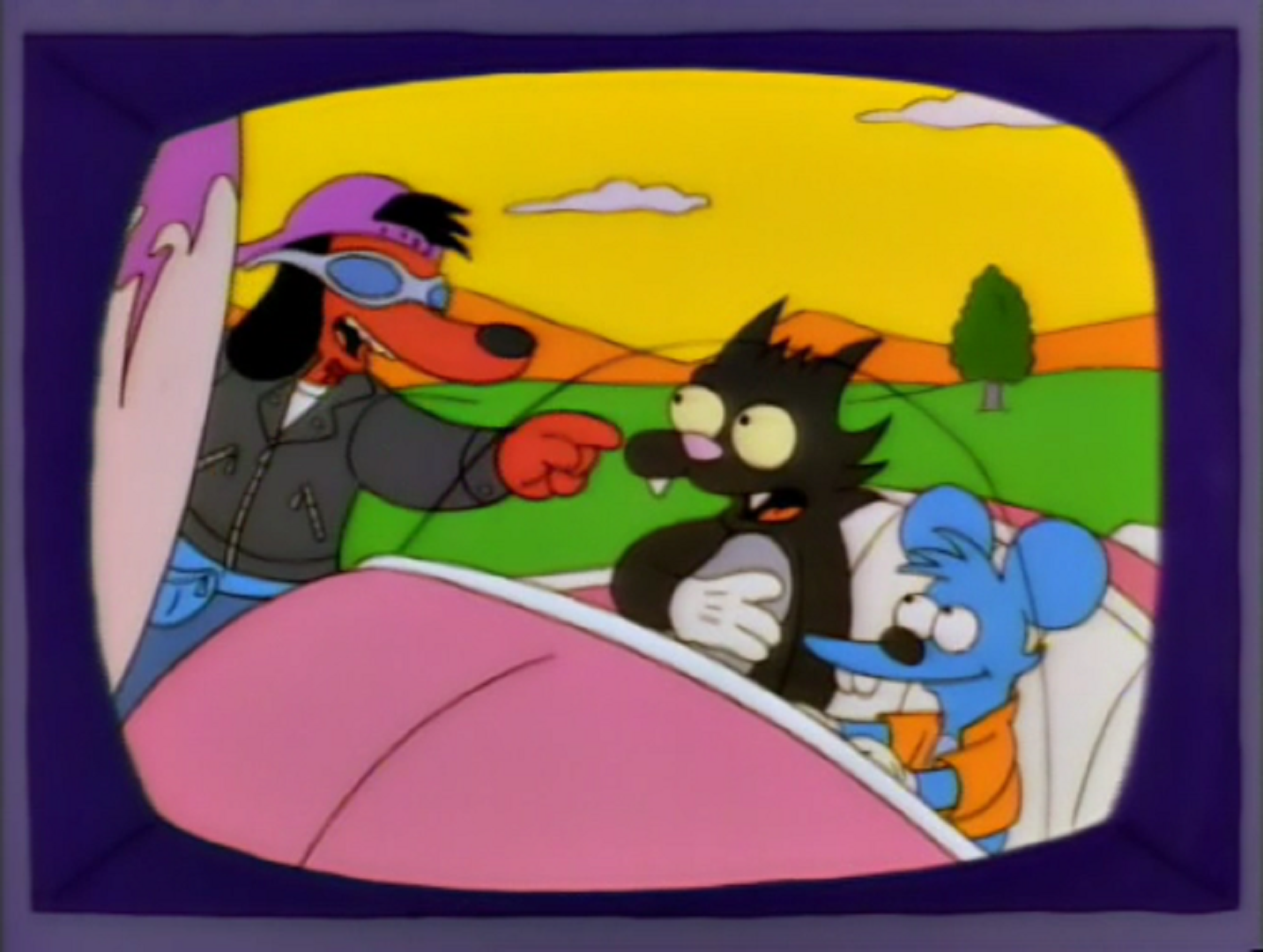 The Itchy and Scratchy Show (The Simpsons [1990 – ])
This animated series about the brutal and sadistic torture of a cat (Scratchy) by a mouse (Itchy) is a parody of WB's Tom and Jerry, and a commentary on TV violence too.  Itchy and Scratchy first appeared on The Tracy Ullman Show on November 20, 1988 before joining The Simpsons in prime-time.  The Itchy and Scratchy Shows are hilarious, but hilariously violent.
A finest segment of the show-within-a-show series, however, parodied another TV trope: the "new" character brought in (usually in later seasons) to try to revive flagging interest in a program.  In this case, Itchy and Scratchy added to their roster the terrible "cool" character, Poochie (voiced by Homer) for an incredibly short duration.
Another iteration of Itchy and Scratchy parodies the Saturday morning series Garfield and Friends by teaming up the cat and mouse with other strange animal friends (like a clam), in Itchy and Scratchy and Friends.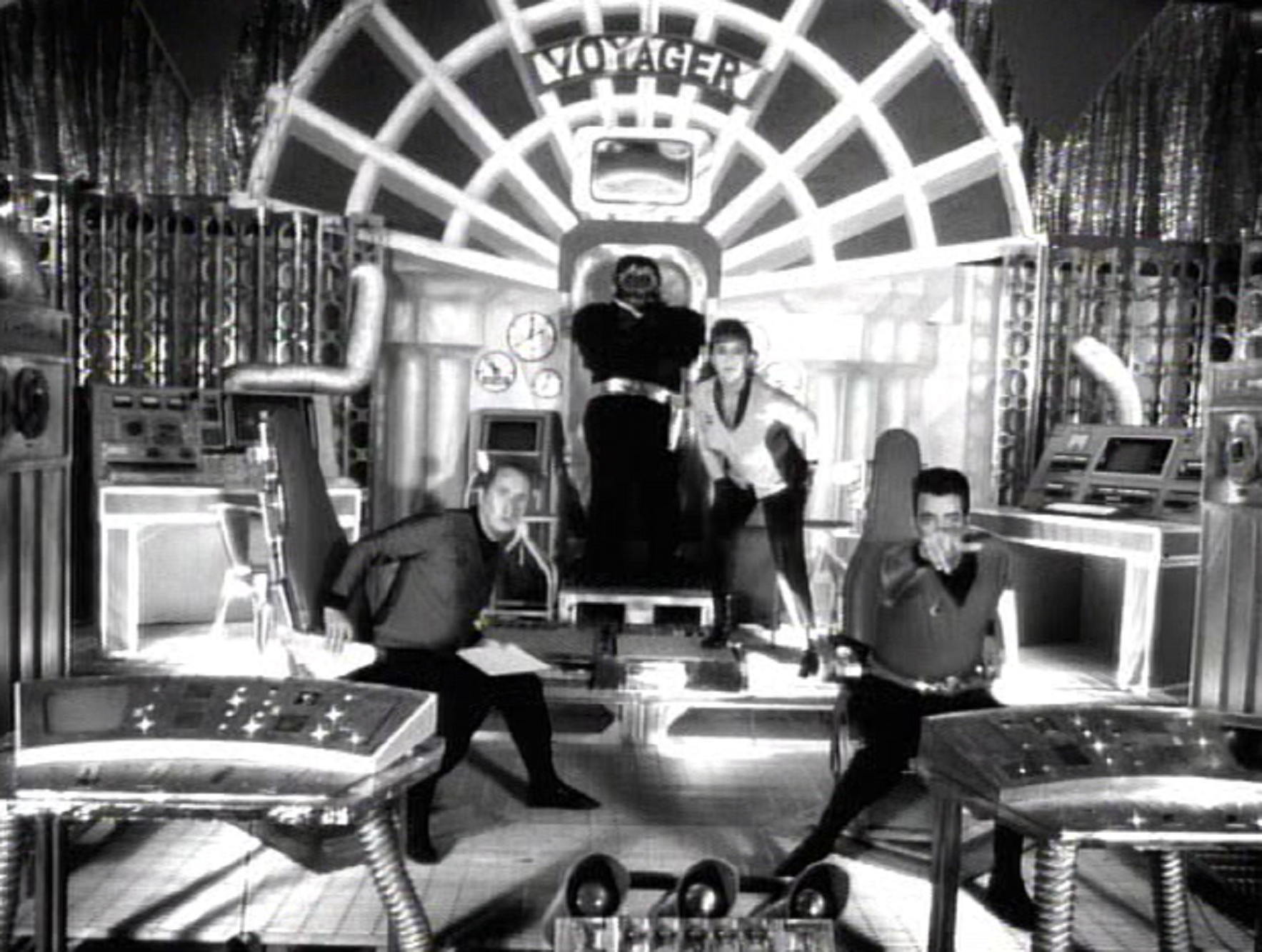 Beyond the Beyond (She-Wolf of London [1990 – 1991])
Long before the hit film Galaxy Quest (1999) presented a virtually identical concept, the syndicated series She-Wolf of London presented "Beyond the Beyond," a story that gazes at a cheesy-knock off of Star Trek (1966 – 1969), and the backbiting that goes on behind the scenes of the series.
In the episode (penned by Lee Goldberg and William Rabkin), the series protagonists Randi (Kate Hodge) and Ian (Neil Dickson) attend a Beyond the Beyond convention celebrating the series' 25th anniversary. Also present at the convention is the series creator Conrad Stipe, who is planning a motion picture re-boot.  Meanwhile, the episode occasionally  features scenes of the old series, in black-and-white, and the adventures of Captain Pierce and Mr. Snork aboard the spaceship Voyager.
Since Buck Henry's Quark (1978) didn't last long, it would be fun indeed to get a modern-day parody series like Beyond the Beyond that satirizes classic outer space television.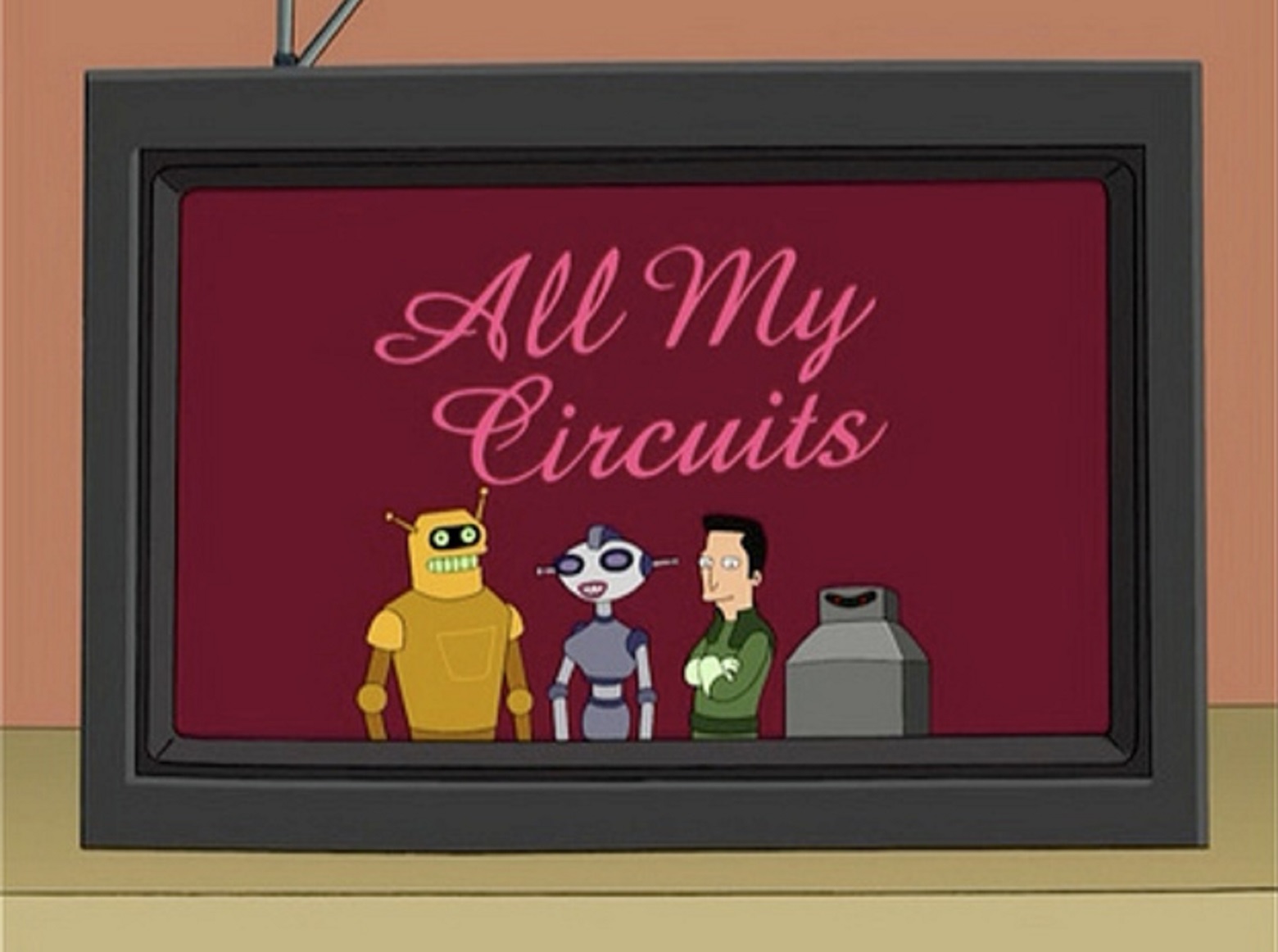 All My Circuits (Futurama [1999 – 2013])
This sister series to The Simpsons is set in the 31st Century and the employees at Planet Express (a futuristic delivery company) often watch a soap opera called All My Circuits which takes its name from the ABC soap All My Children. The series' lead actor is a robot/character called Calculon, who — in the clips we see — seems to be in a troubled relationship with his robot girl, Monique.  All My Circuits deals with tons of soap opera clichés, including the amnesia trope and only one character in the show is even human…a token!
Since Futurama has been canceled, perhaps it is time to green-light All My Circuits (especially if Bender gets his recurring role in the series back…)
Wormhole X-Treme (Stargate SG-1 [1997 – 2007])
In one episode of this beloved SF series, Colonel Jack O'Neill (Richard Dean Anderson) of the Stargate Project must serve (at least briefly) as technical adviser on Wormhole X-Treme, a series that recasts his adventures for the world of television.
Introduced in Stargate SG-1's one-hundredth episode, Wormhole X-Treme is the adventures of Colonel Danning, Major Stacy Monroe, Dr. Levant and Grell the Robot, and like Beyond the Beyond, it serves as a parody of its format: late 1990s syndicated sci-fi.  T
he X-Treme in the title suggests the dumbed-down nature of syndicated TV at this time: the era of Baywatch Nights, and Psi-Factor.