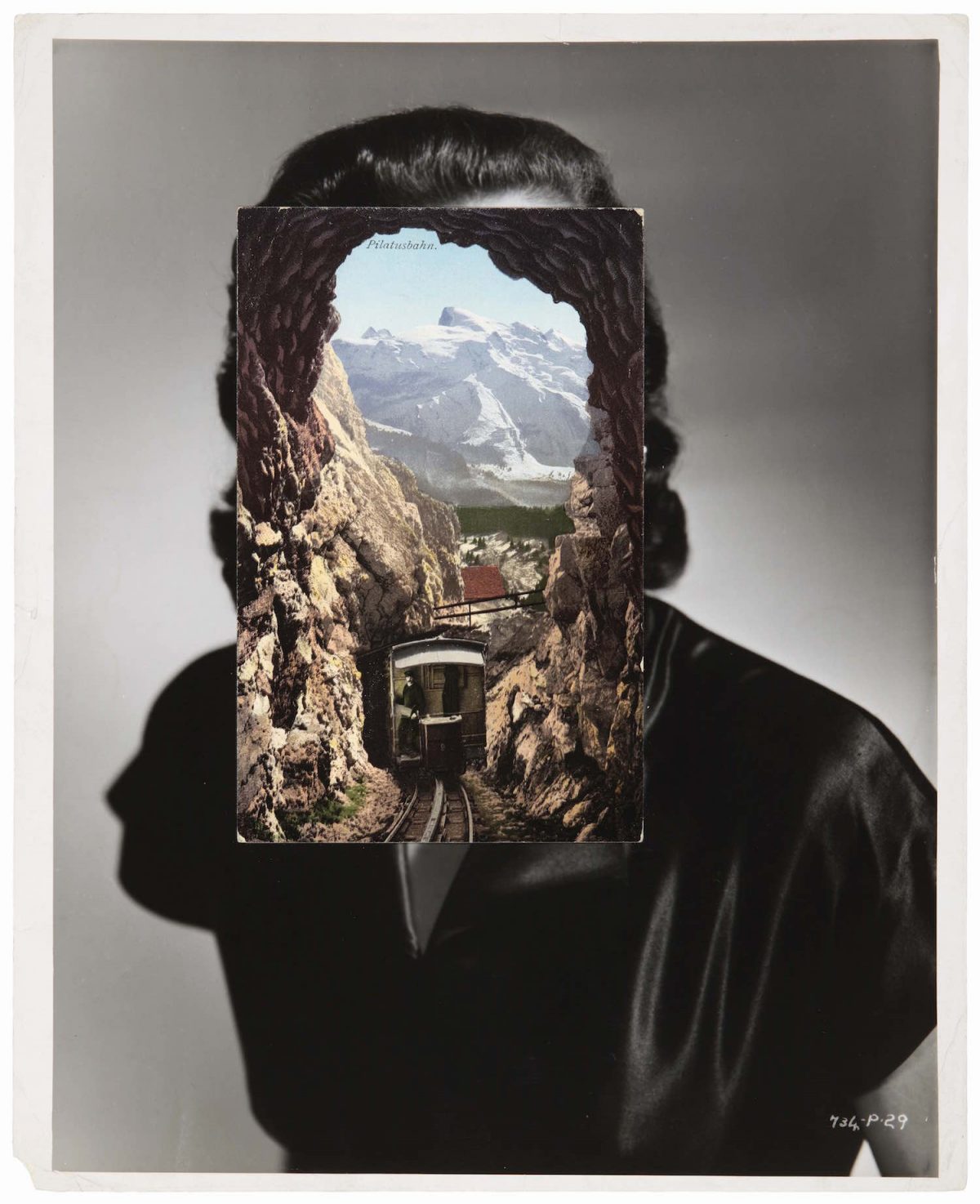 John Stezaker is a British conceptual artist born in 1949. For the past fifty years, Stezaker has been making some of the most arresting and disturbing collages from found photographs, postcards, book plates, and magazines.
A graduate of Fine Art from the Slade School of Art, London, Stezaker reacted against the trend for bright, commercial Pop Art and focussed on a more nuanced, personal, experimental approach to creating images. At first he tore pages and pictures apart and fixed them together in a surreal organic process. He then tried scissors, but there was something too mechanical about this approach. He eventually used a razor to cut clean, sharp divisions in photographs before putting them together again–creating "a sort of photographic Cubism." He has said the action of using a razor to cut into a photographic print is "odd' and "unnerving" like cutting into flesh. A kind of surgery where one slip could destroy the whole process.
In the late 1970s, Stezaker began examining and reinterpreting the voyeuristic nature of photography. Questioning:
..the way that we live in this voyeuristic culture but we're actually cut off from what we see, and we're always trying to find a point of intruding back – of making contact with the real. Our relationship with the world is that of the voyeur; we are trying to reconnect with the world.
During the 1980s, Stezaker developed a series of "Marriage" portraits where male and female Hollywood stars and bit players were placed together, mixing male and female to create an androgynous third.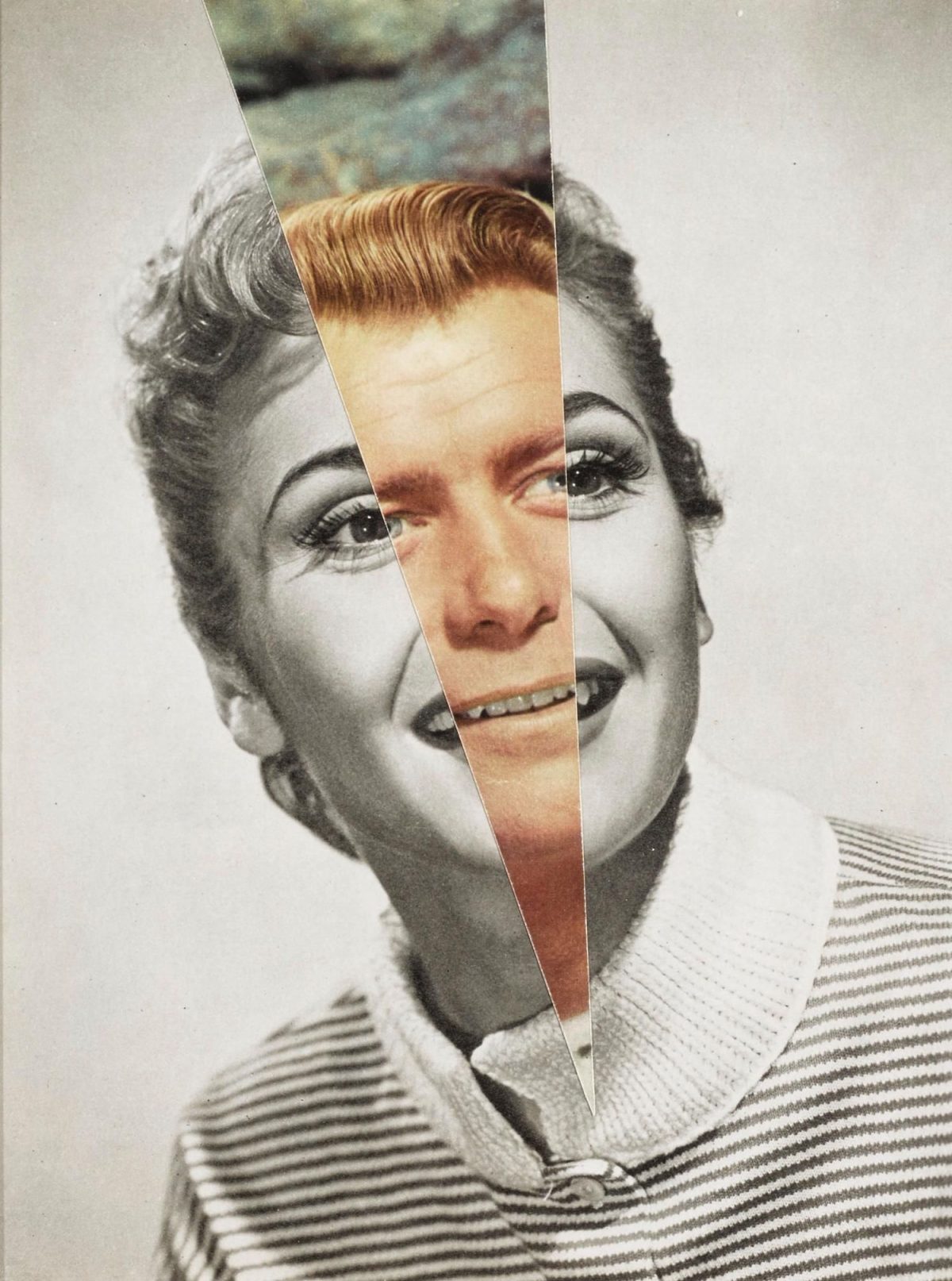 By the nineties, his star was on the rise, as more artists cited his influence in their work and more critics began to appreciate his surreal English romanticism.
I am finally being embraced by an art world that, for a long time, I consciously kept at arm's length. And, at an age when most people are thinking of retirement, I suddenly find myself able for the first time to make a living exclusively from my art…

…When I'm deep into my work, it's like my alter-ego takes over and all I am doing is witnessing the creativity. That's what I love about what I do. I am nearly always the viewer; I'm only a producer at the moment of the flash of the knife.