"There is nothing more deceptive than an obvious fact."
― Arthur Conan Doyle, The Boscombe Valley Mystery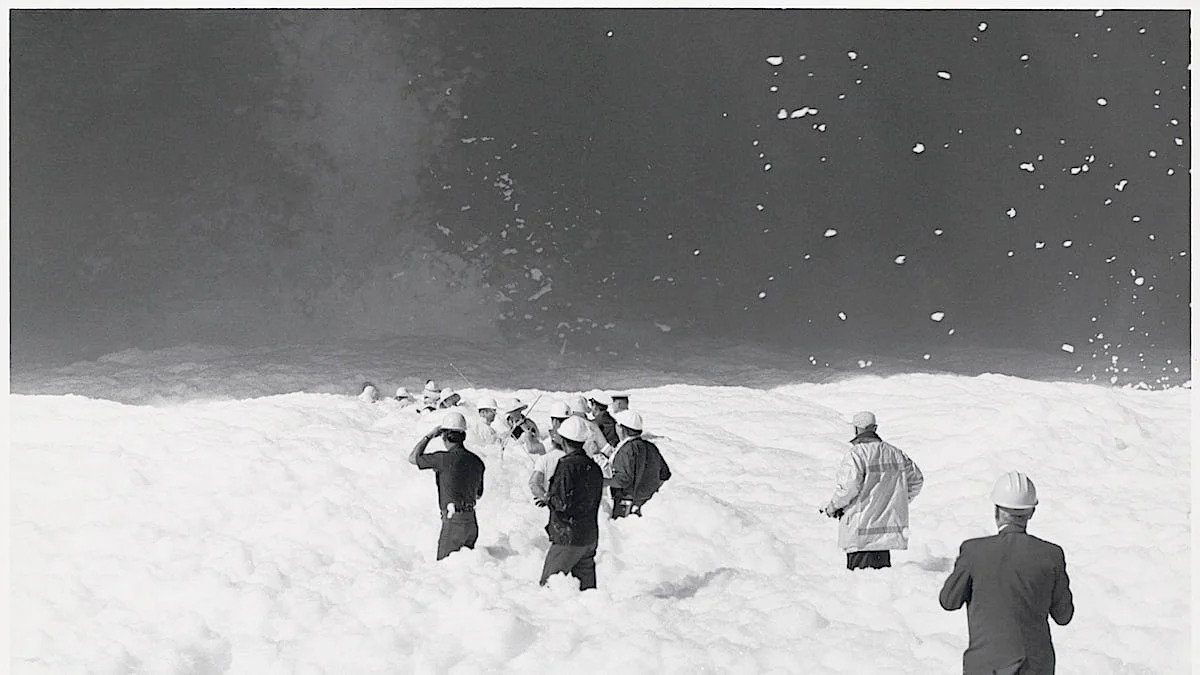 In 1974 Larry Sultan and Mike Mandel approached scores of US Government agencies with an offer. The photographers, MFA graduates created the bogus Clatworthy Colorvues corporation and, as the Tate writes, on official letter-headed paper wrote to the likes of Bechtel Corporation, General Atomic Company, Jet Propulsion Laboratories, Pacific Gas and Electric Company, Metropolitan Water District of Los Angeles, the San Jose Police Department, General Atomic and the United States Department of the Interior asked for access to the institutions' and agencies' archives. The Paris Review adds that the pairs also produced a letter on government stationery "stating that they had received government funds to pursue a research project and would be granted an exhibition at an honorable museum where the materials they found would be displayed".
The photographers called the show of their found photos Evidence: "a poetic exploration upon the restructuring of imagery." No captions. No explanations. Just the artless pictures in the context of an art gallery and a book of photos. Mundane pictures ostensibly gathered as evidence of a something real – a crashed rocket, crime scenes, men in hard hats wading into foam and testing new products – became artefacts on which the imagination works to fill in the blanks. The everyday becomes poetic. As Leonard Cohen put it: "Poetry is just the evidence of life."
The result is funny, odd, mysterious curious and intriguing. Records of what might have been serious events performed by people in control of the situation who really know what they're doing are altered.  "I tell you, we are here on Earth to fart around, and don't let anybody tell you different," writes Kurt Vonnegut in A Man Without a Country. In the face of the mysteries of life, we get to step back and take a look at what we're getting up to.
Evidence was first published case-bound in buckram blue cloth, its lettering printed in gold legal font as if it'd been bound by UC Berkeley Law Library. There was no dust jacket. This is important, official stuff. Or is it..?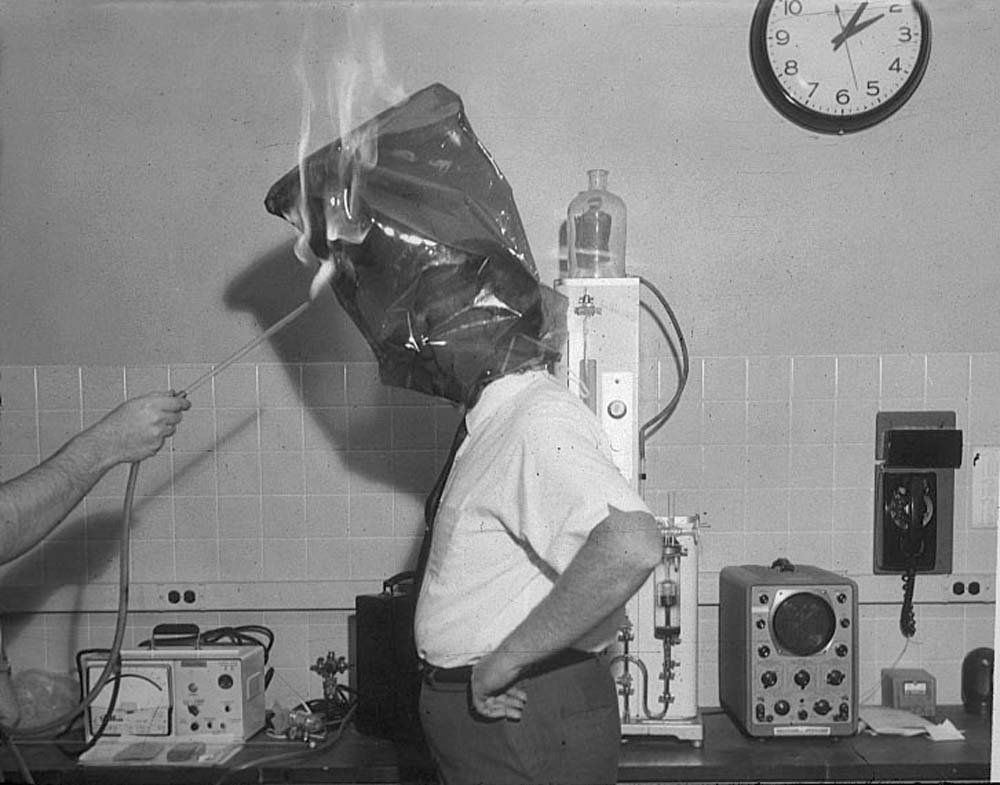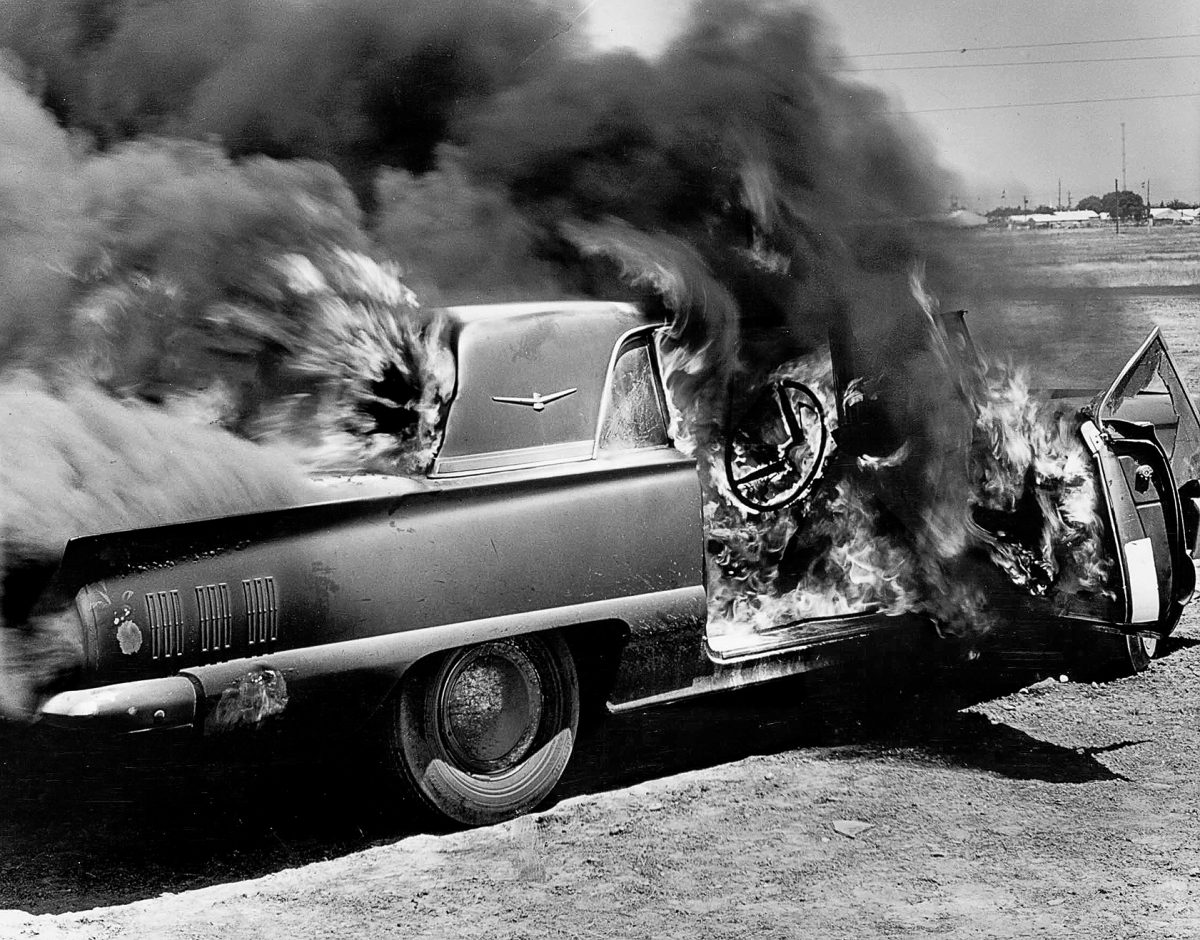 By definition these images are records and by implication they are cultural artifacts. This is not a compilation of photographs that define any specific place in time but rather a poetic exploration upon the restructuring of imagery. It is difficult to pinpoint the subject matter of these pictures: human contact with mechanical apparatus, bits and pieces of industrial environments that depict a world separate from our everyday experience where the process of technology is tested and recorded, tension and explosion, and above all, a carefully designed invitation to participate in the closure of the meanings of the images.

– Sultan and Mandel's statement on Evidence, 1977.