Admittedly, "Honky-Tonk Piano" doesn't exactly spring to mind when I think of wild and sexy album covers.  Yet, the honky-tonk genre records really "sold the sizzle" and made damn sure every cover was brimming with cheesecake and decadent fun.
To be accurate, these so-called "honky-tonk" albums were really ragtime music, but who cares about taxonomy when nearly every cover features a smoking hot saloon girl!  Yes, the saloon girl was a staple on honky-tonk piano covers who inexplicably claw, fondle and drool all over the pianists.  No rock star ever experienced such sexual power through music as the honky-tonk pianist, who each seem to have a bizarre nickname.  Come see for yourself…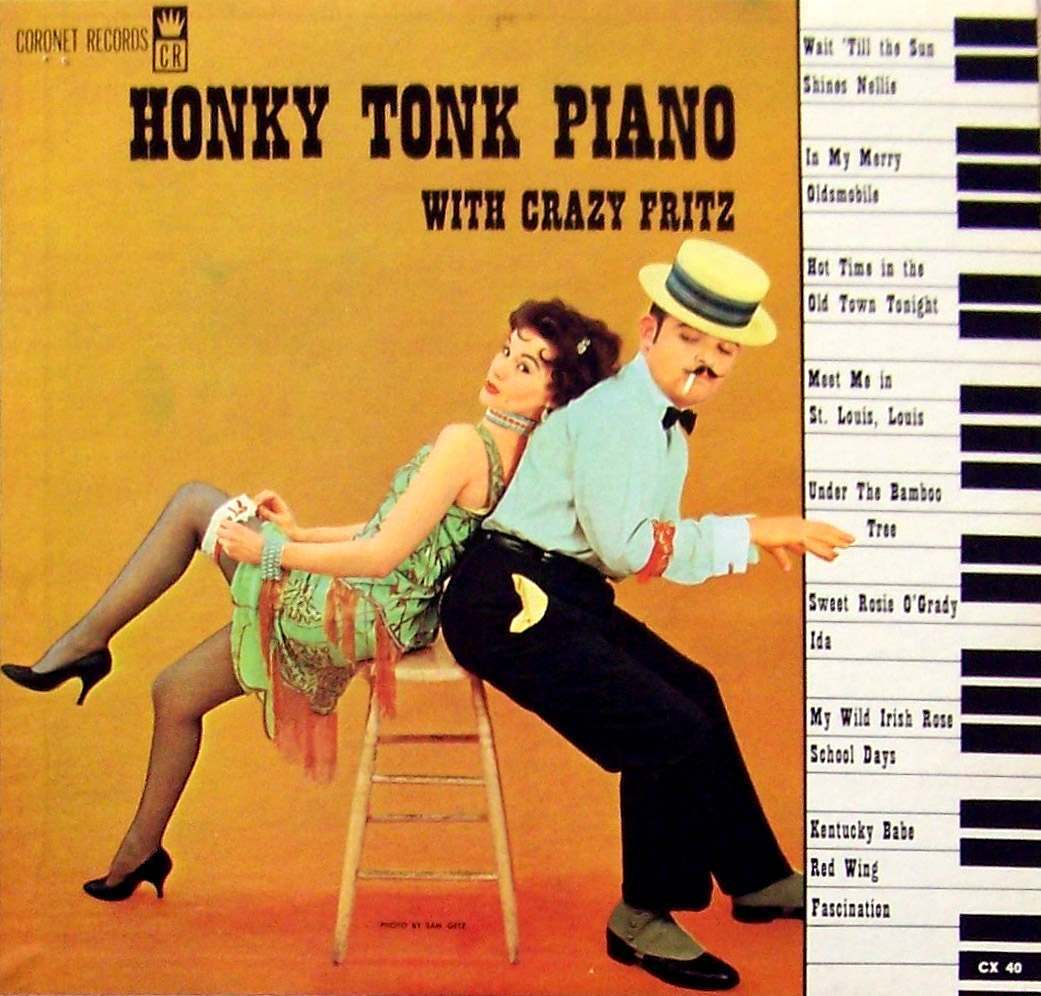 Move over Gene Simmons and Ted Nugent, here comes Crazy Fritz, and he's got this saloon girl all hot and bothered with his imaginary piano.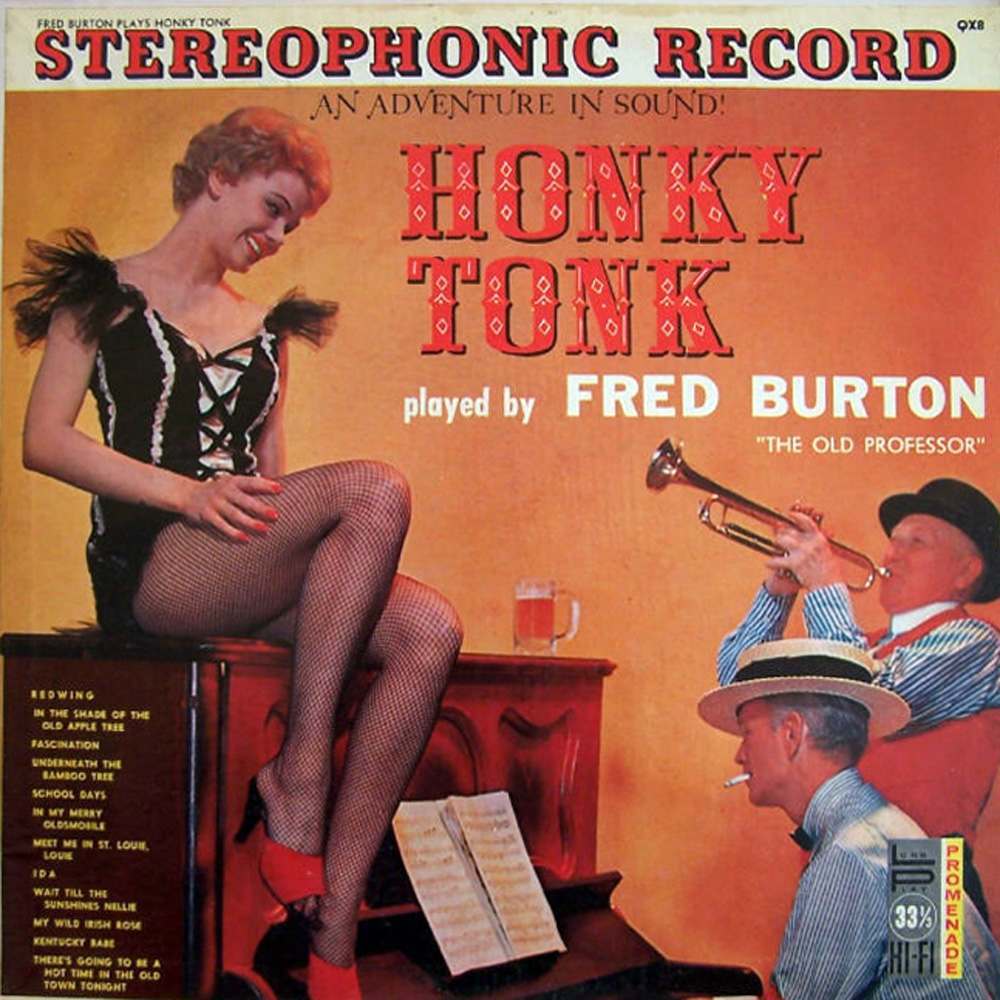 The "Old Professor" looks tame enough… but when the camera is off, this honky tonk pianist makes Mick Jagger look like a choirboy.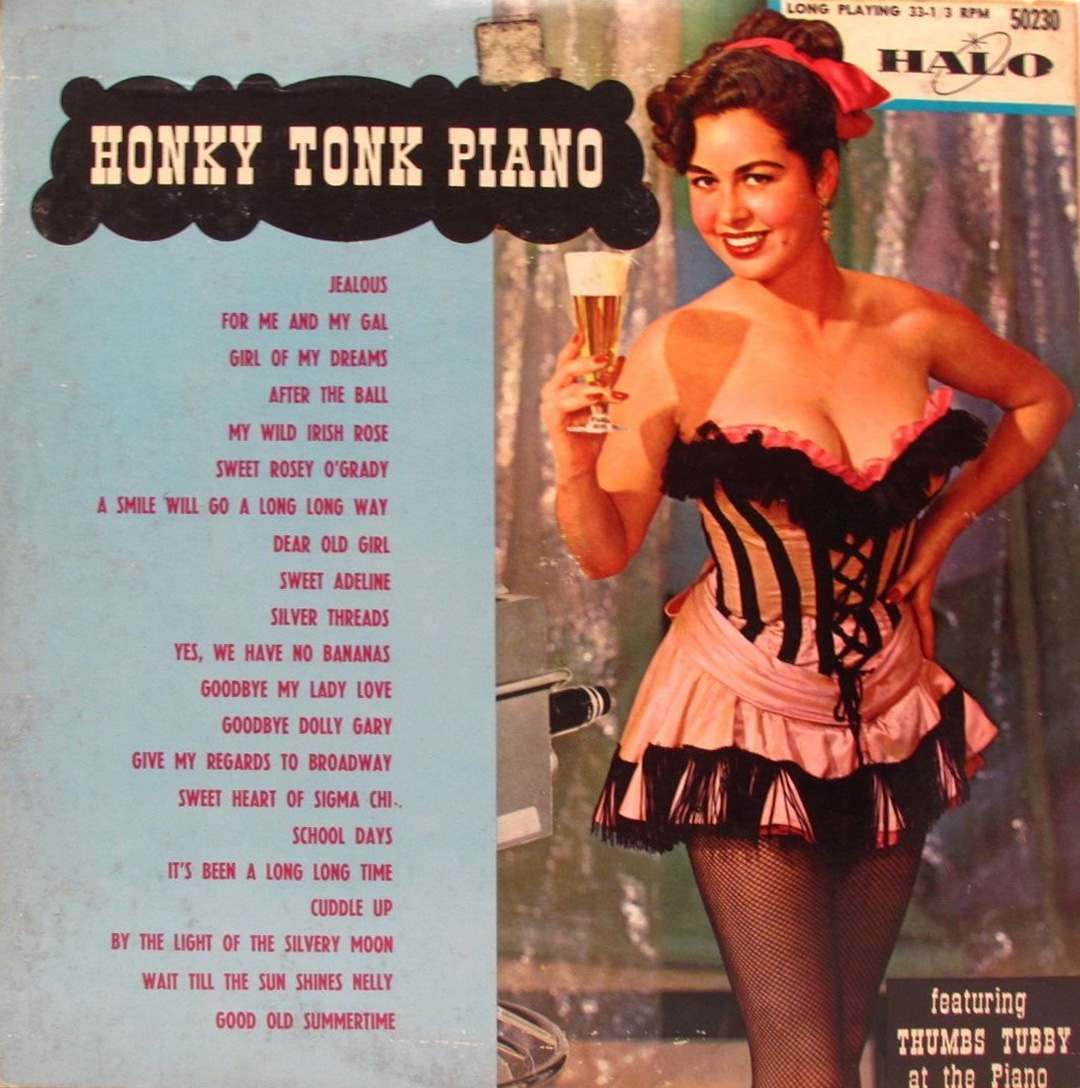 Welcome to the sinful world of sex, drugs and honky tonk piano.  Children, cover your eyes.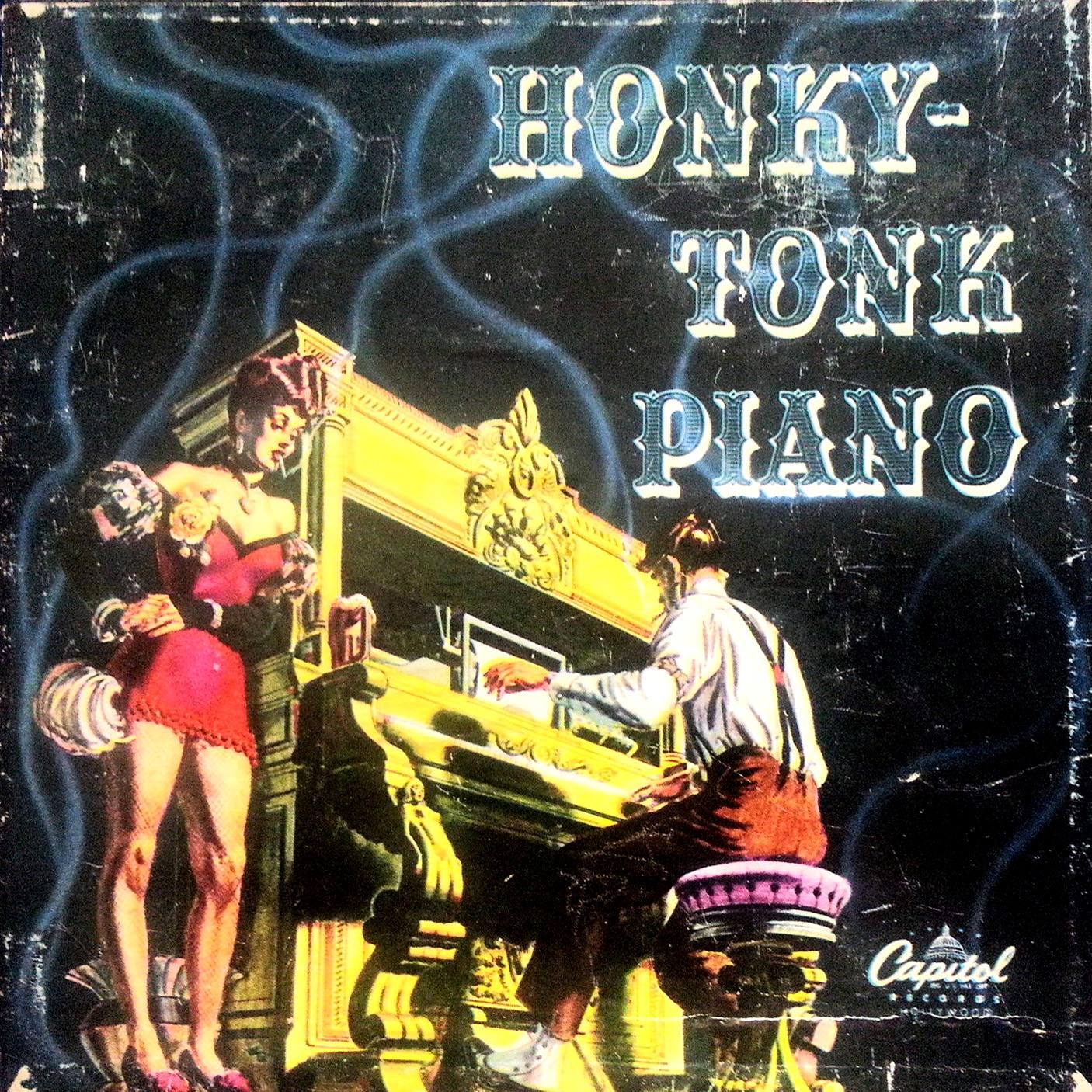 My understanding is that this LP is the one that started it all.  This is to honky tonk piano what Black Sabbath is to metal.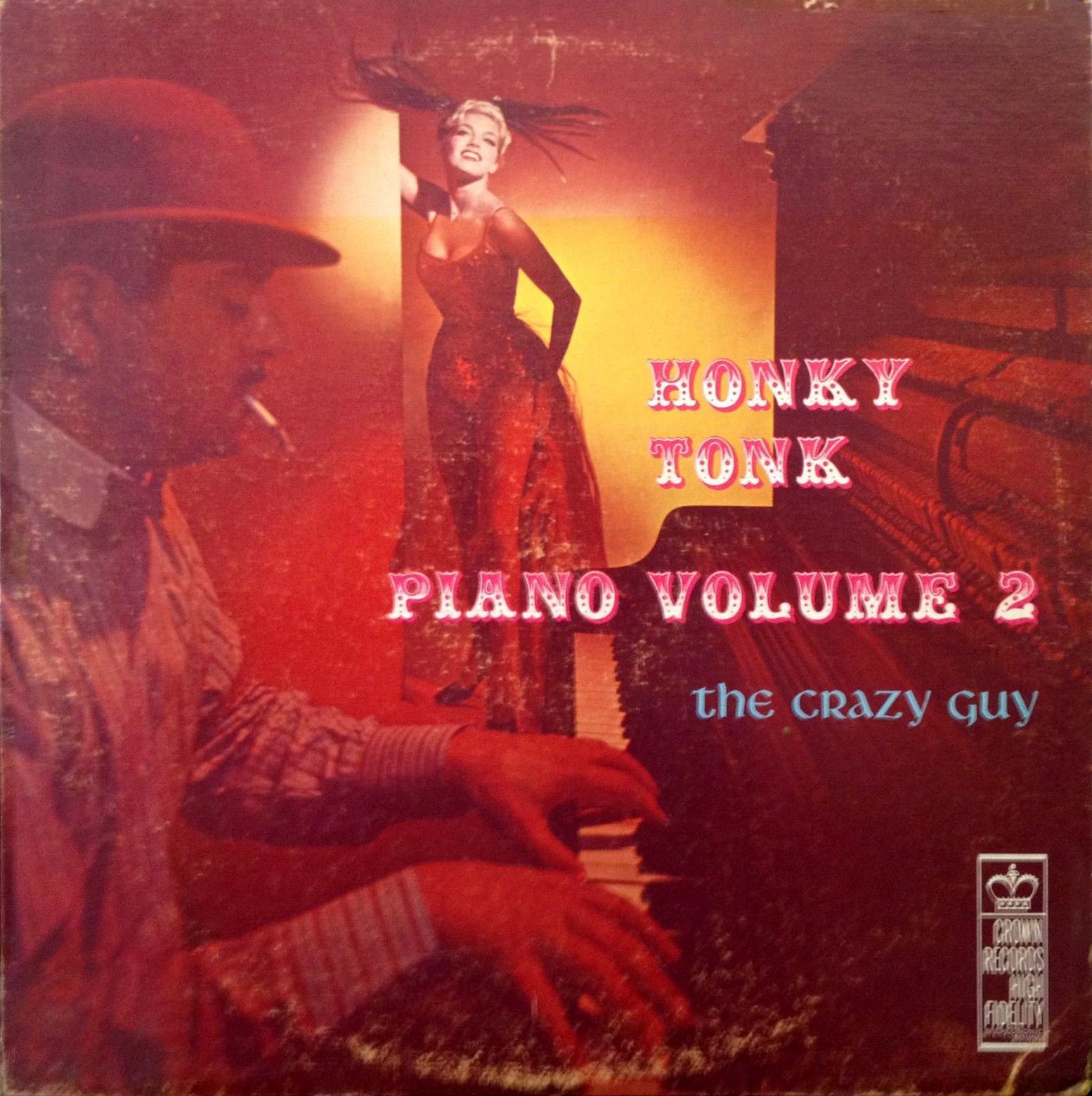 I hope this woman understands she's walking into a room occupied by "The Crazy Guy".
You can keep your electric guitars – blondes prefer honky tonk piano.  As for brunettes and gingers – do you really have to ask?  I think we've established chicks of all kinds go wild for the exotic sounds of honky tonk piano.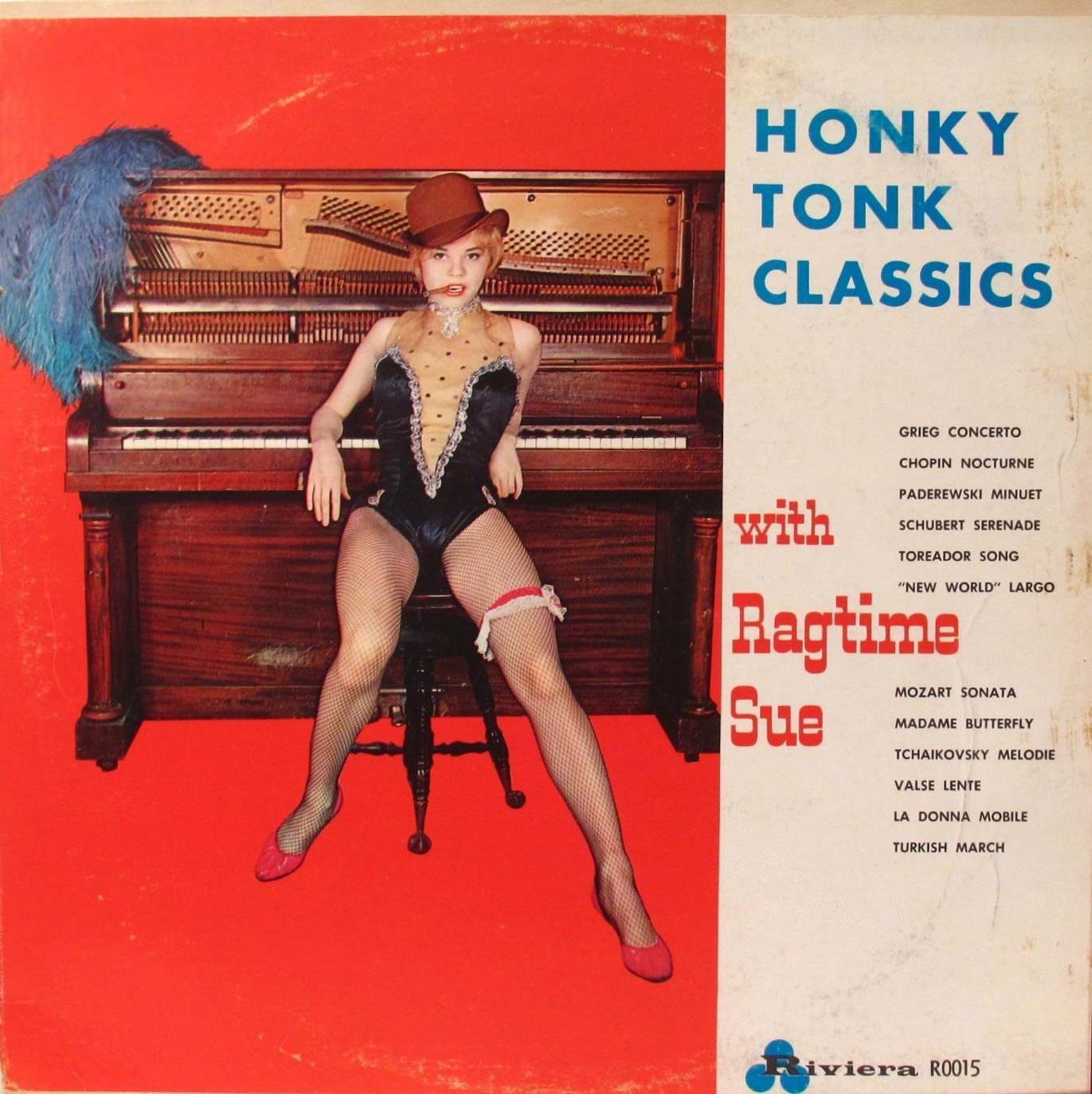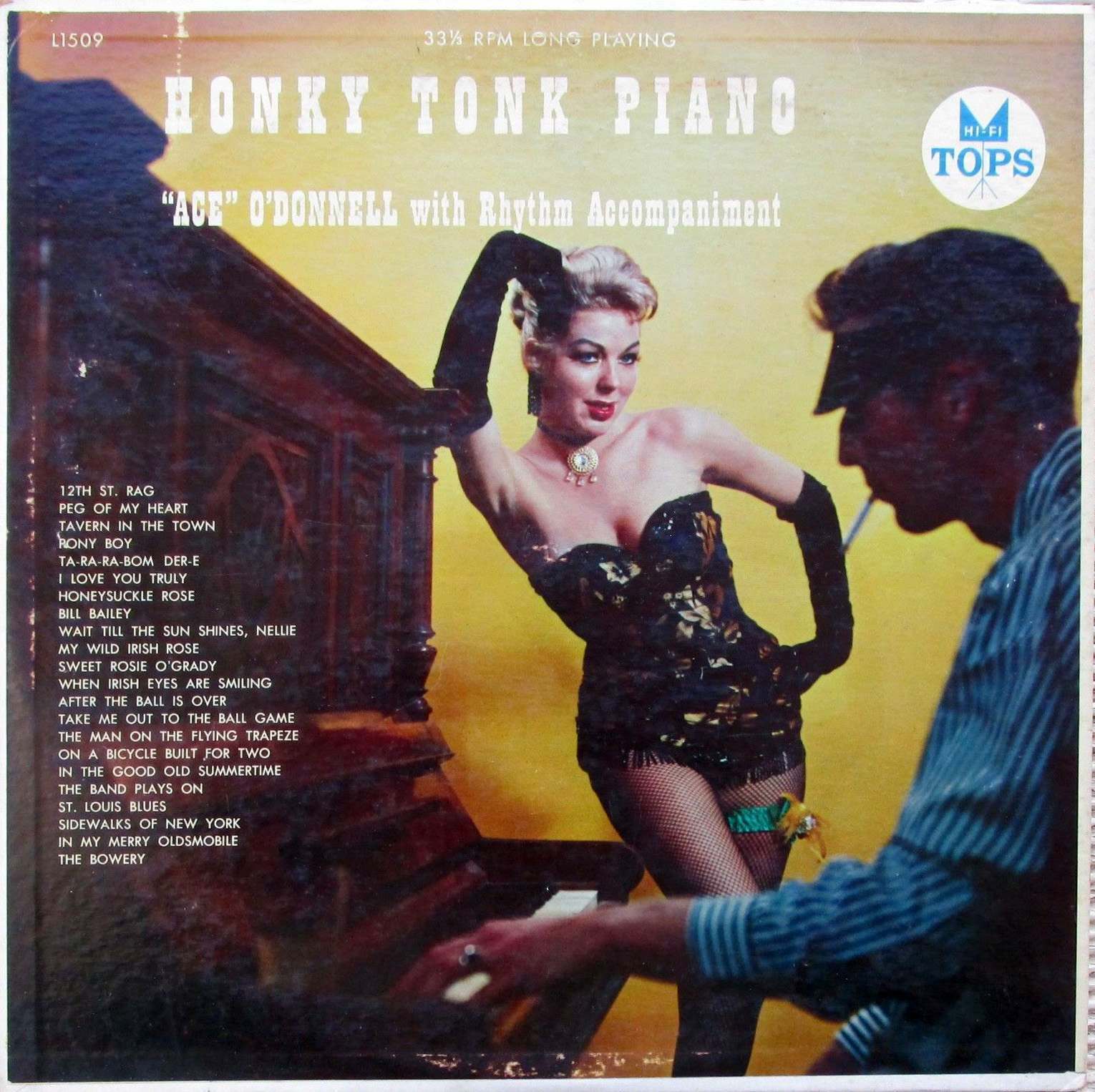 One wonders how "Ace" and his colleagues managed to play a single key with so many scantily clad women fawning over them at all times.  I understand the sultry notes of the honky tonk piano are irresistible, but, ladies, let the men play!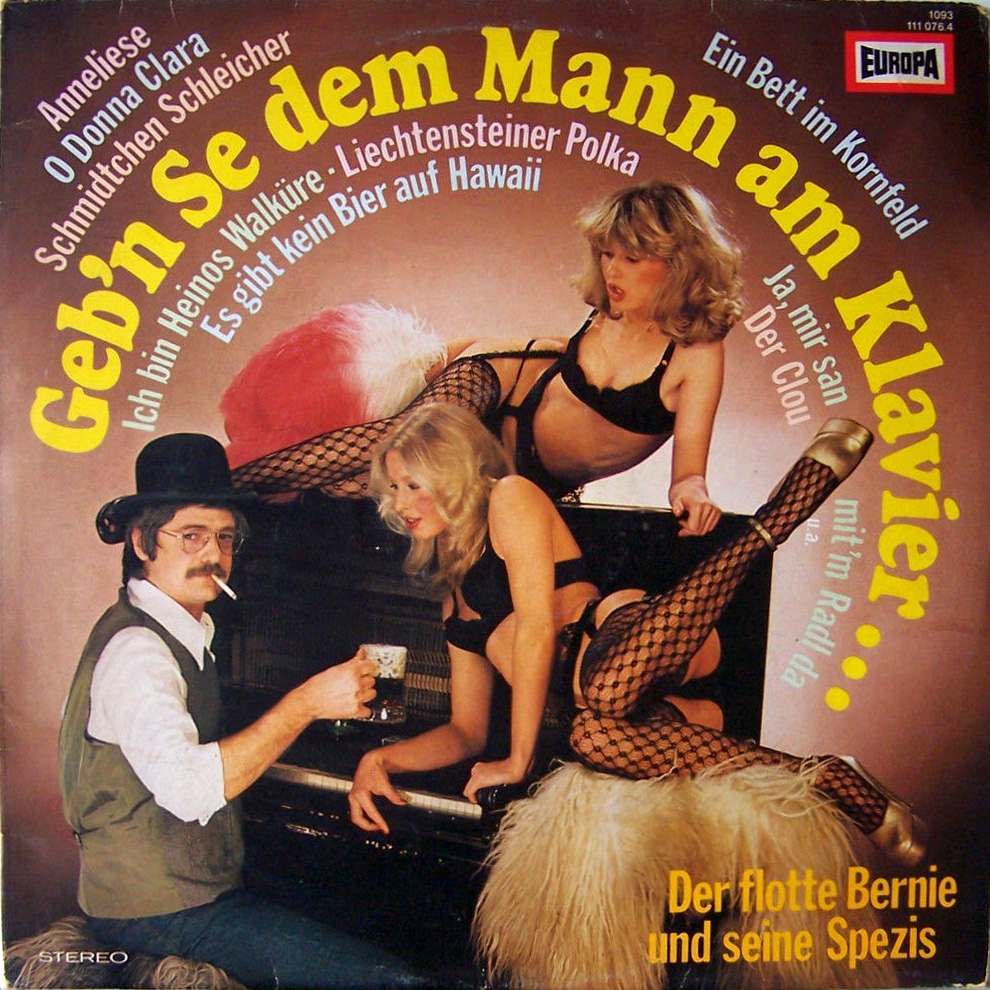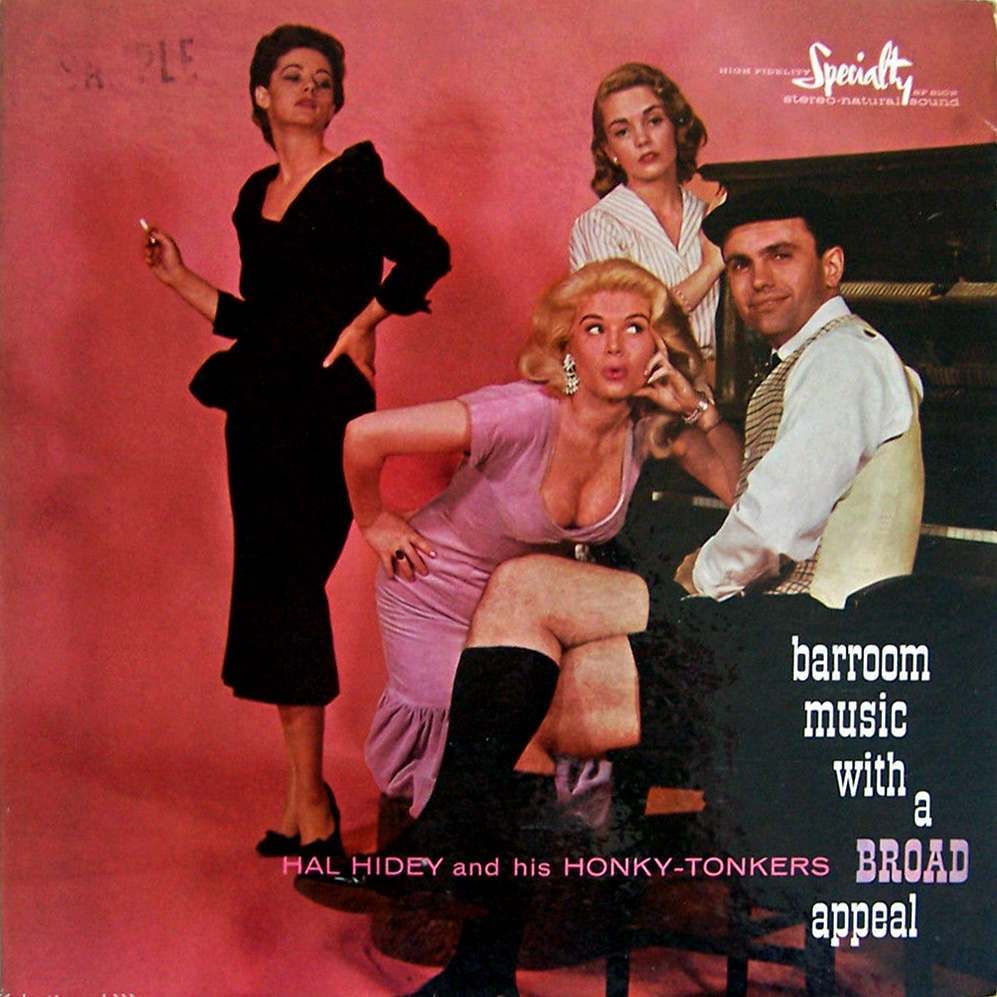 Pants often weren't worn by honky tonk pianists.  Such were their decadent ways.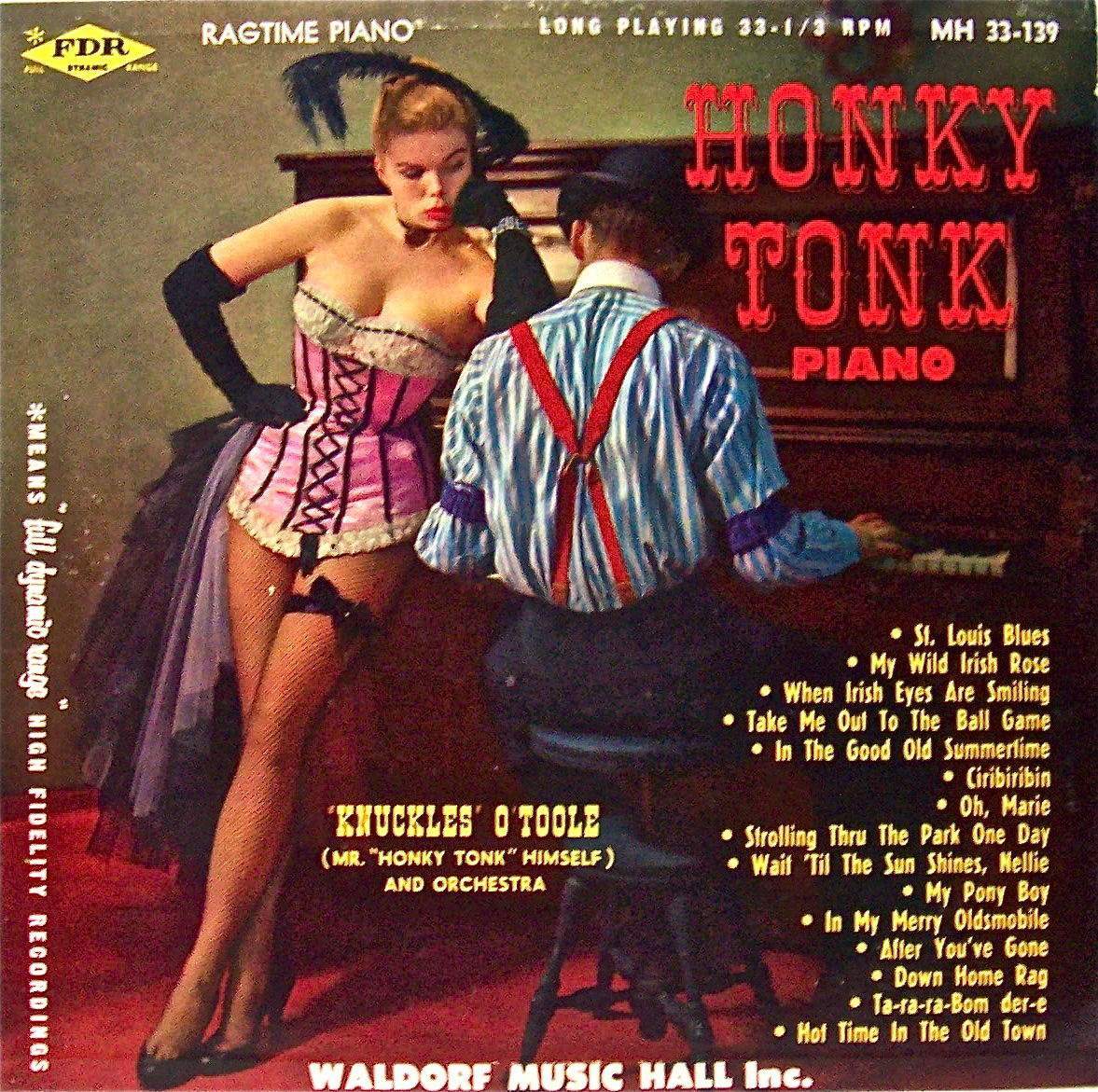 Some honky tonk pianists were so badass, they had not one, but two nicknames.  "Knuckles" O'Toole" also answers to "Mr. Honky Tonk".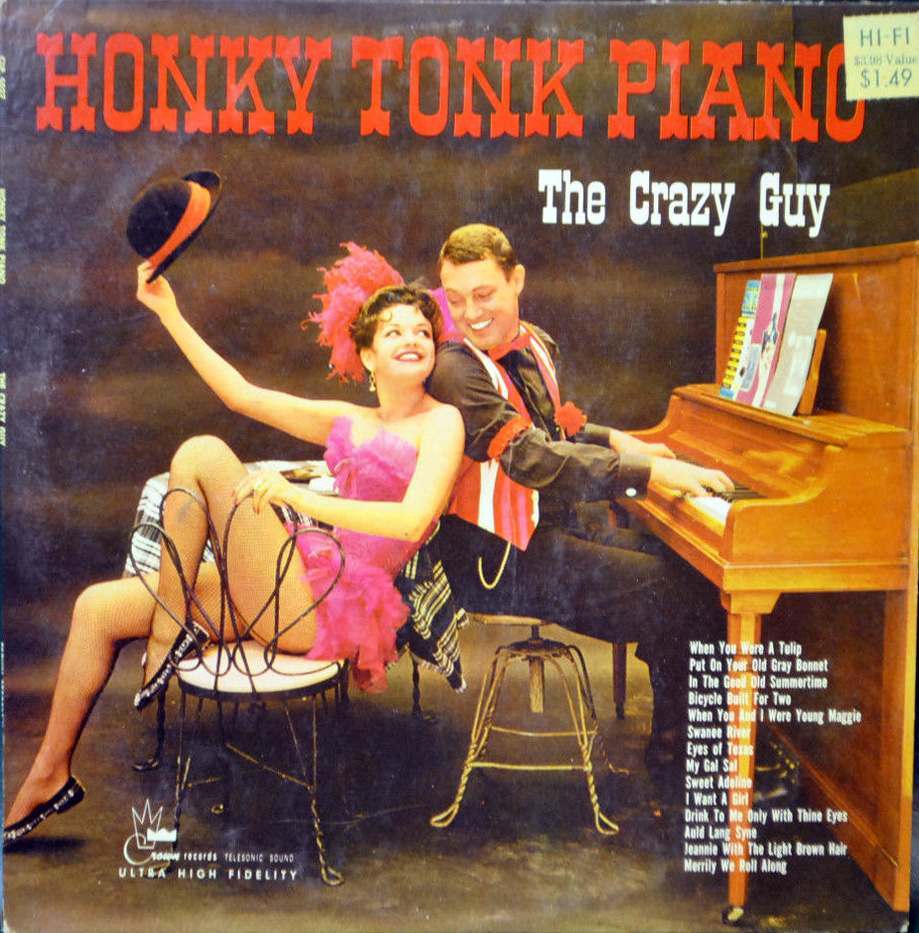 And, so we meet again, "The Crazy Guy".  What he lacks in creative nickname origination, he makes up for in mad honky tonk skills.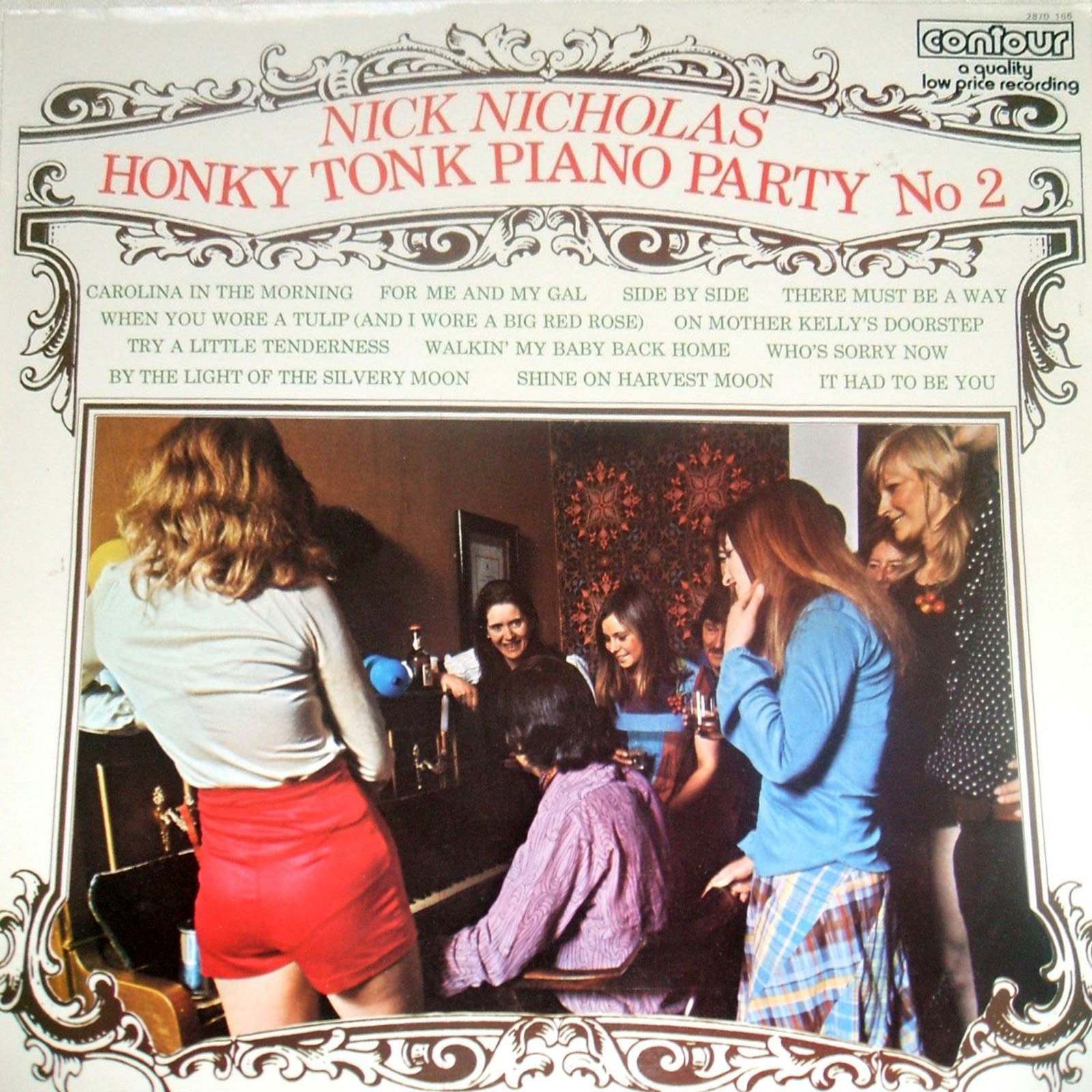 Nick breaks a time-honored tradition of setting the honky tonk cover in a saloon/barrelhouse.  Yet, the innate sex appeal of the honky tonk piano still stands strong no matter the time and place.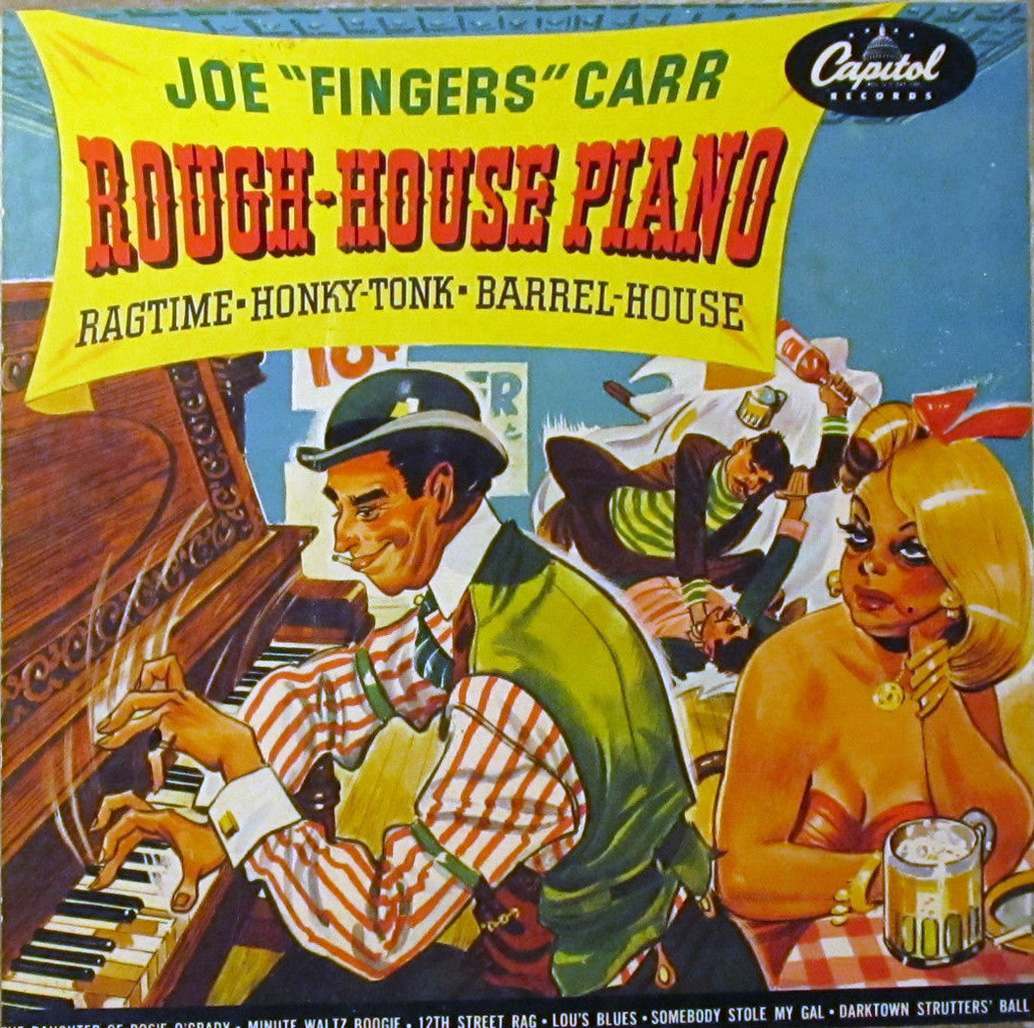 Joe "Fingers", "Knuckles" O'Toole, The Crazy Guy, The Old Professor…. I love these honky tonk monikers.    This next guy takes a couple from each and, presto, "Knuckle Fingers Joe"….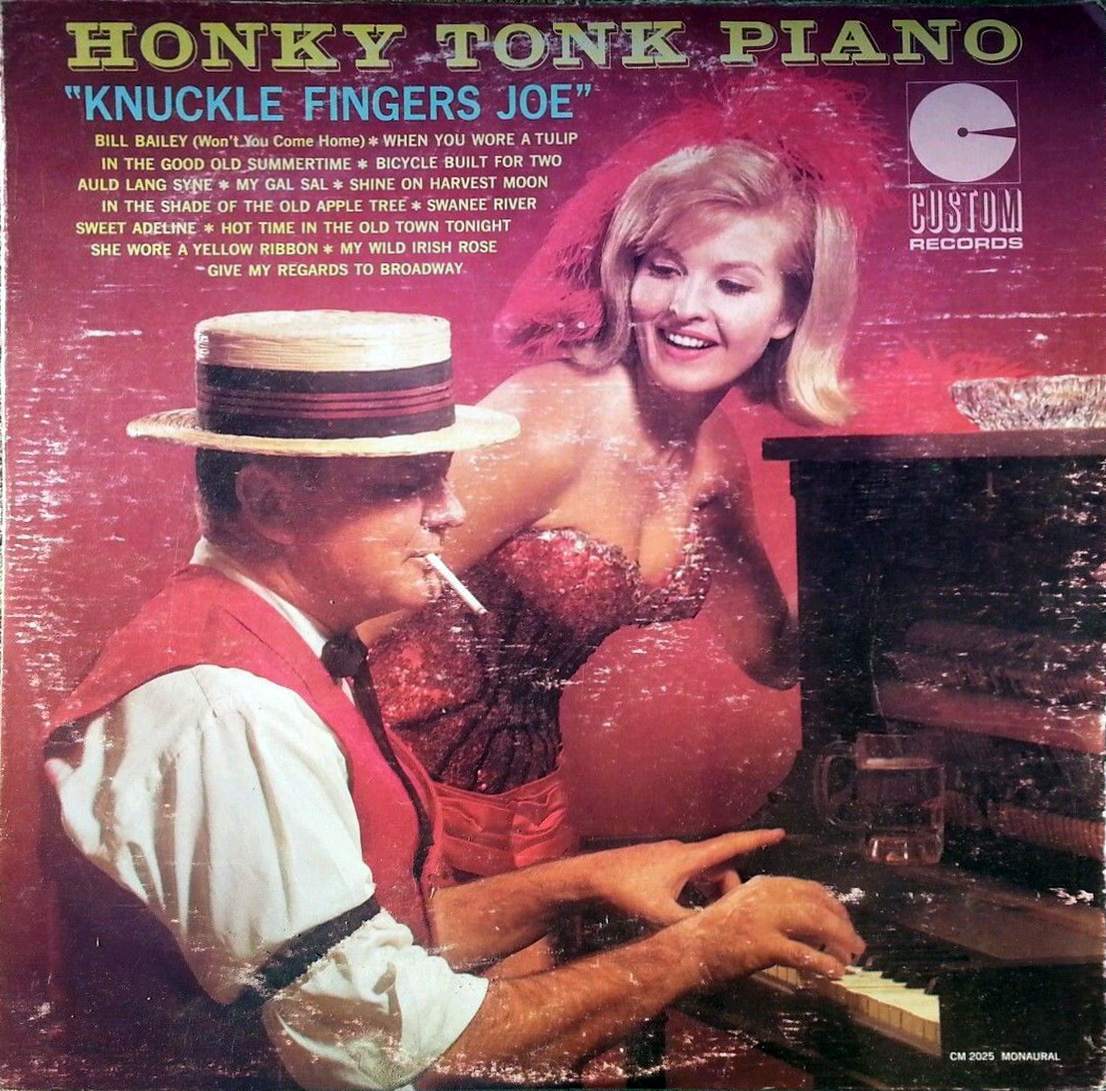 Knuckle Fingers Joe wears a hat to shield his eyes from the constant cleavage.  Knuckle Fingers has a job to do.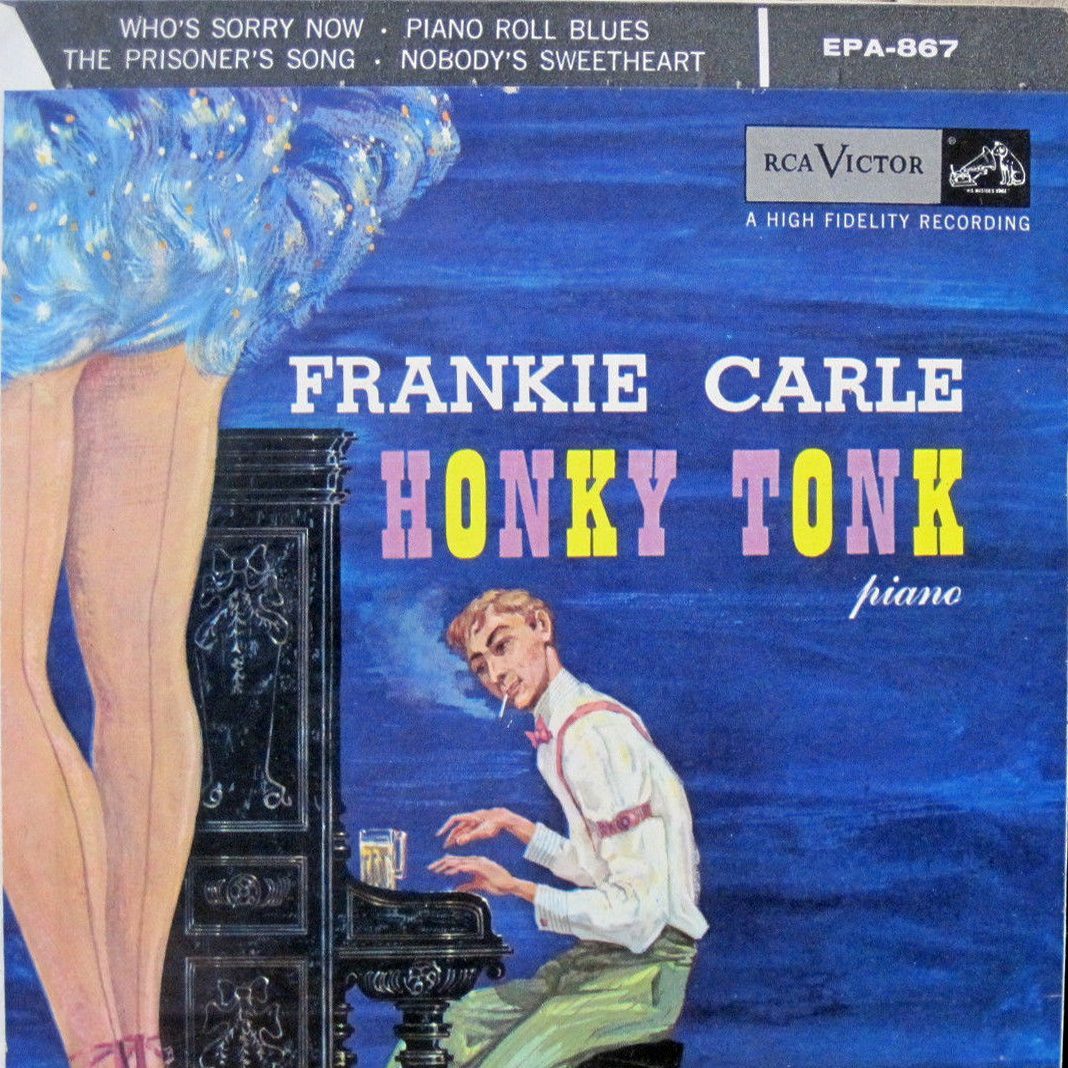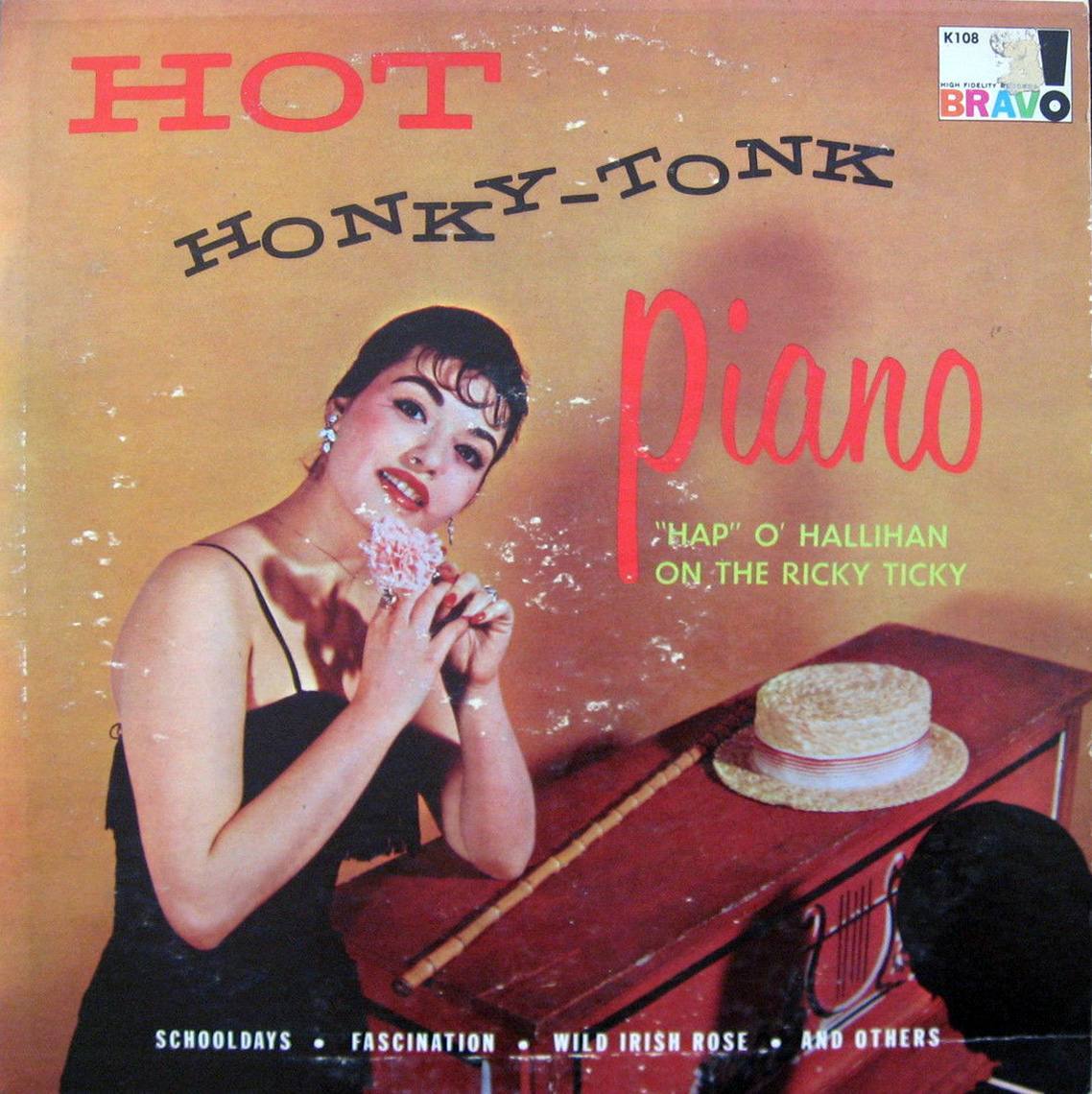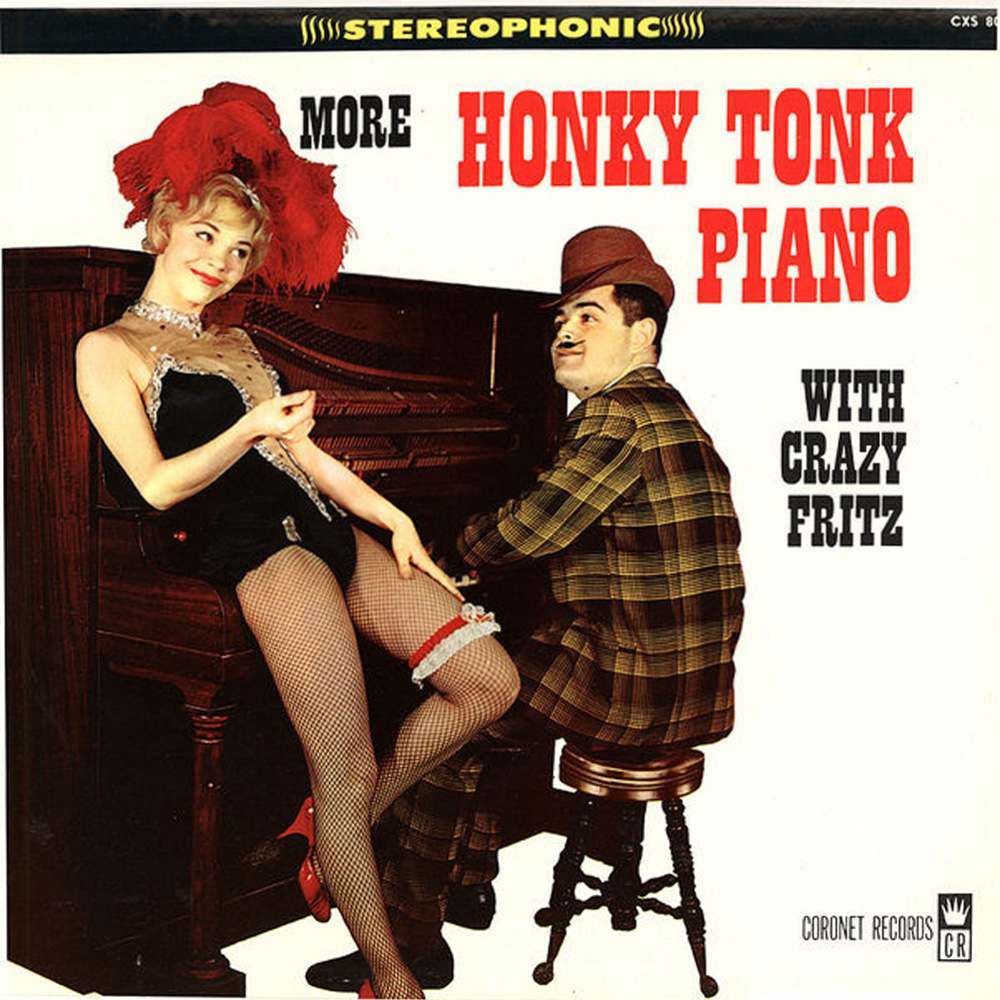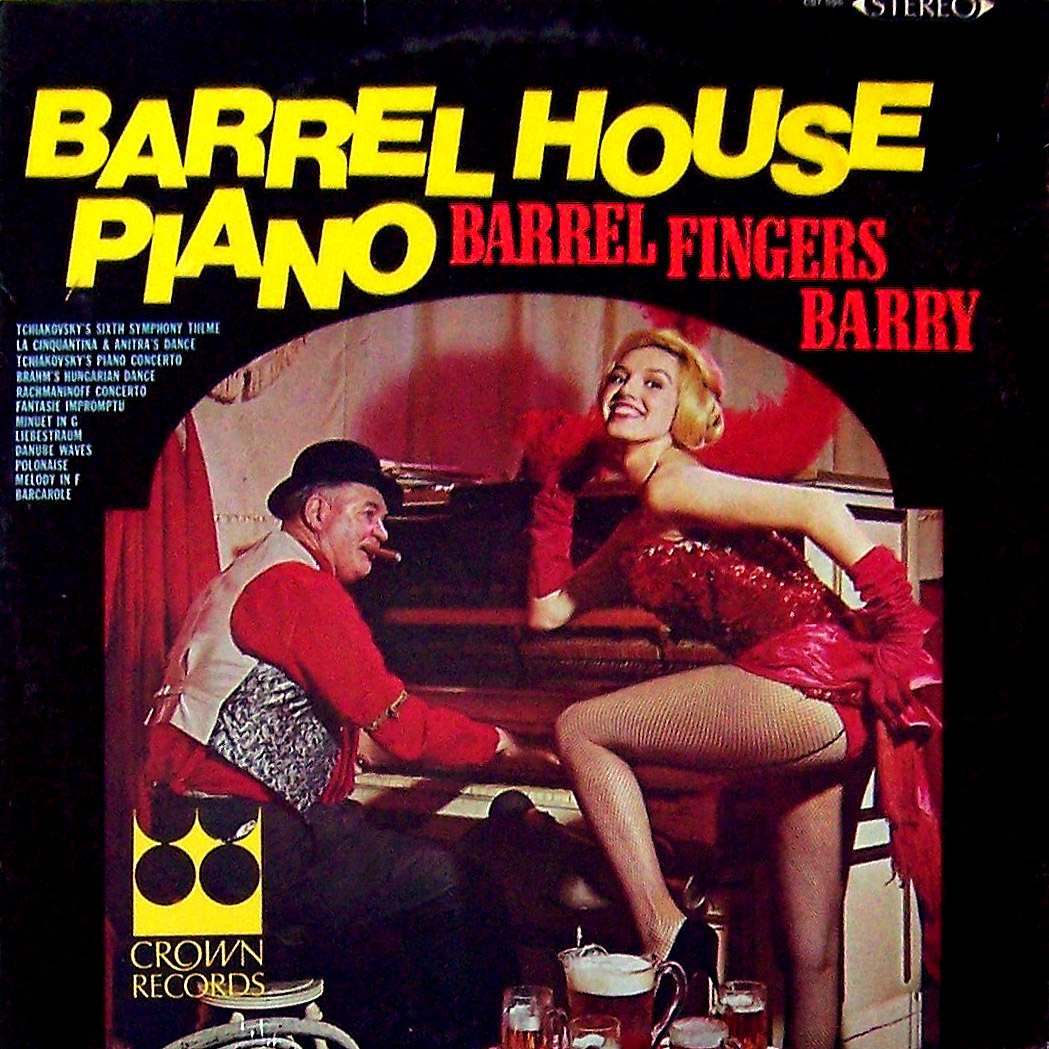 Honky Tonk God, thy name is Barrel Fingers Barry.