The feeling of nostalgia is strong for those of us who remember the heyday of the drive-in theater in the US.   It was the place to be for young men and women from the late 1950s all the way through the 1970s.  At mid-century they were teenage hubs; a perfect place to make out on a date and watch a crummy sci-fi monster movie.  In the 1970s drive-ins were known for playing the sleaziest flicks imaginable at midnight, and being a place to smoke weed and get laid.  Sure, drive-ins are still around; however, they've definitely cleaned up their act and thereby lost a lot of their mojo.
So, let's have a look back to the drive-in theater's glory days with these old newspaper ads and photographs of drive-in marquees.  Enjoy.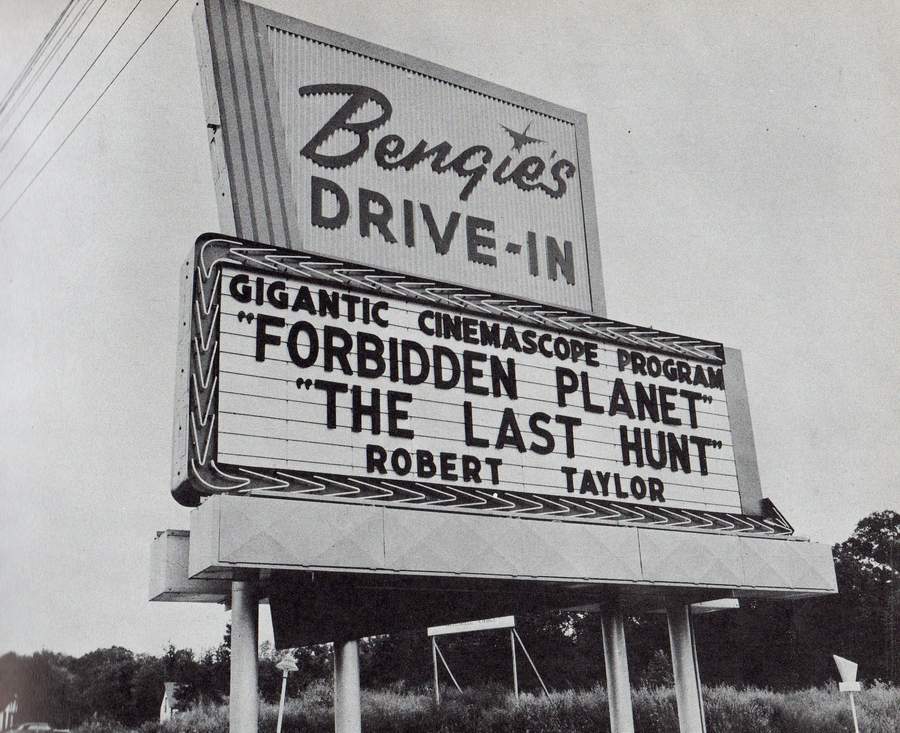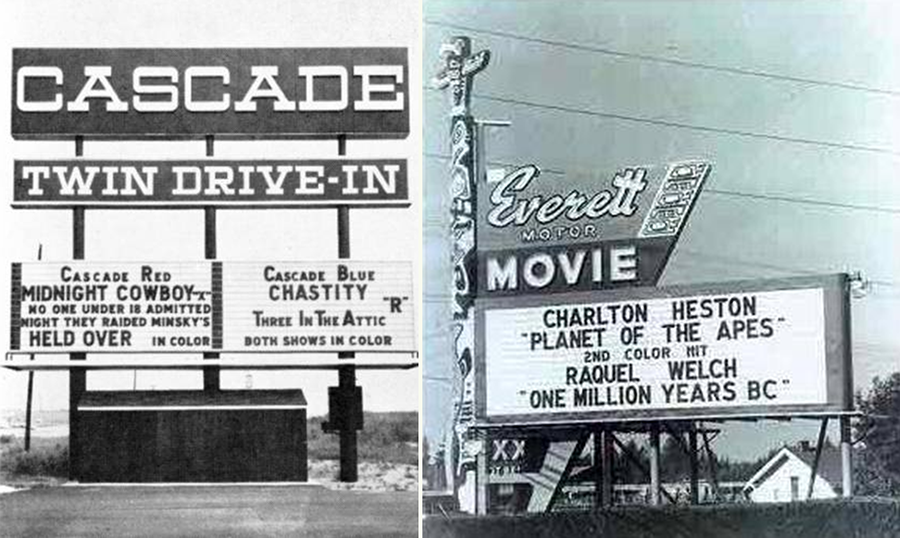 Half the fun of looking at these old drive-in marquees is taking note of the movies playing.  Imagine getting to see Midnight Cowboy and One Million Years BC on the big screen at the drive in.  Truly living the dream.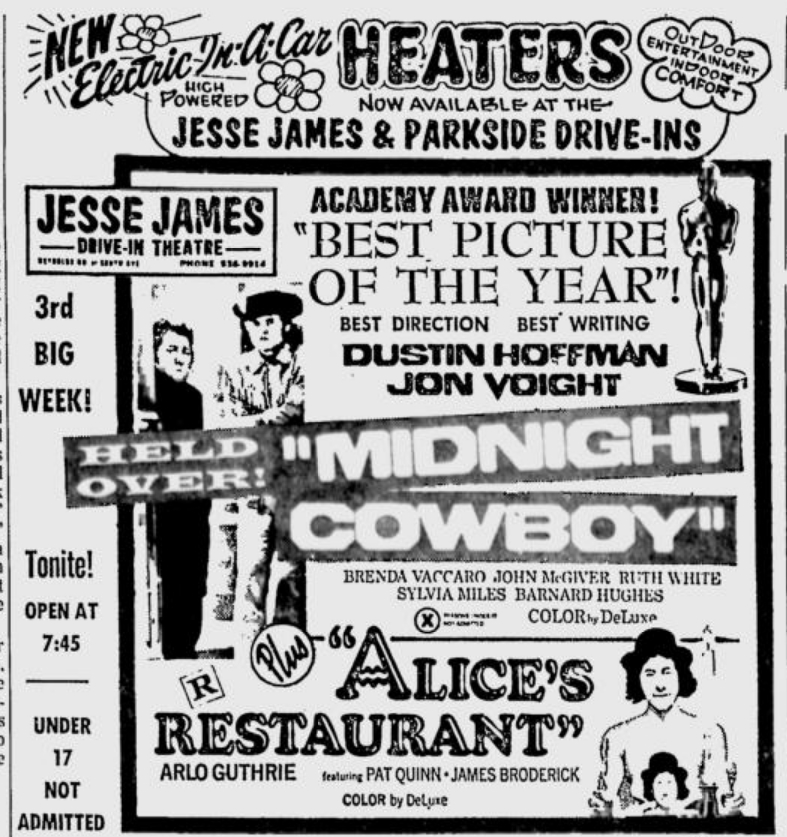 Featuring "New Electric In-A-Car High Powered Heaters" providing you with "outdoor entertainment and indoor comfort".  This ad is from Toledo, Ohio, so a heater during winter months would be a welcome amenity.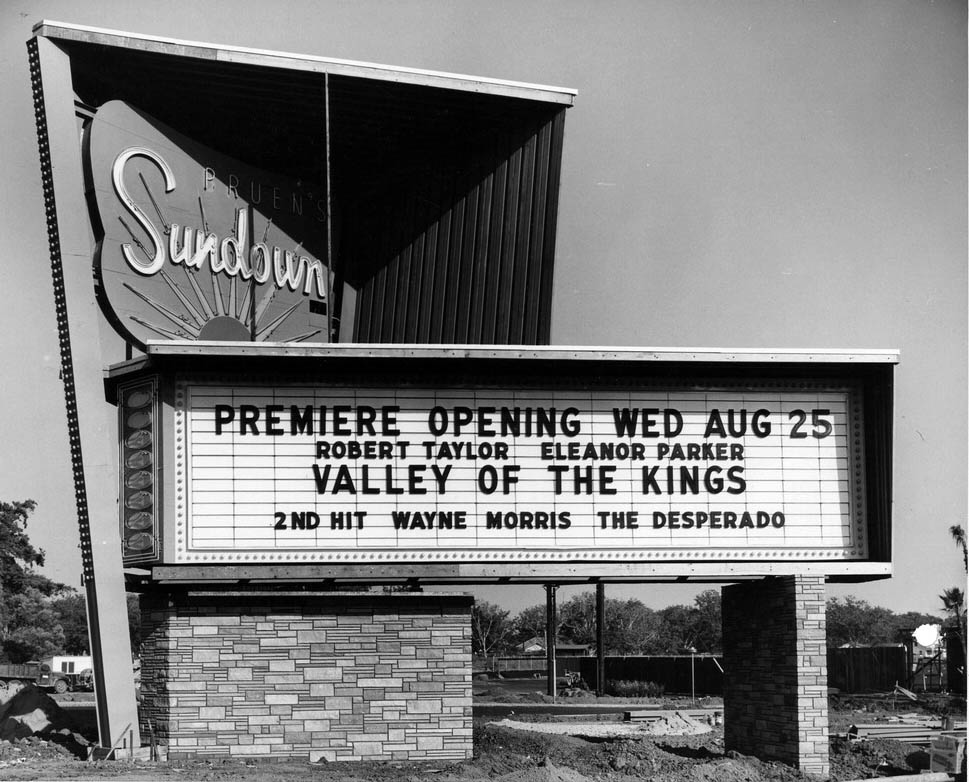 A double feature of H.O.T.S. and Student Teachers: that's what you call an evening well spent.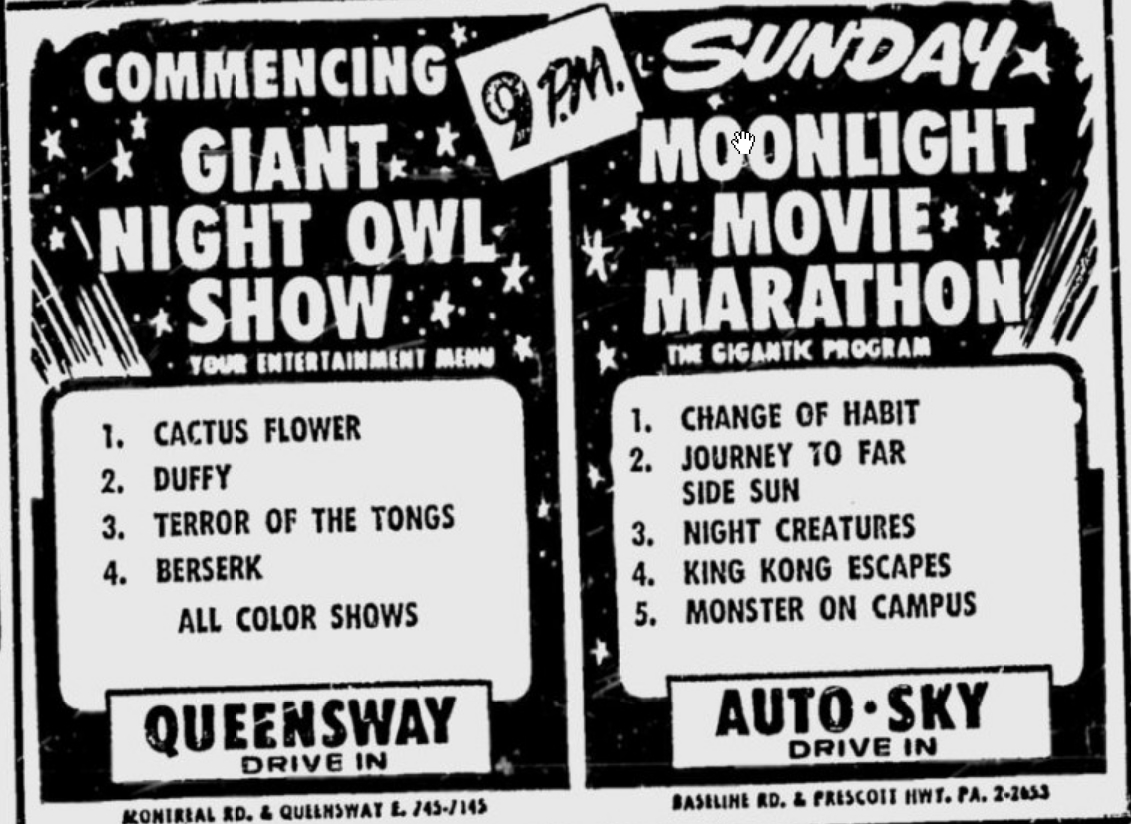 Now playing: Hurricane, Convoy, Blood at First Bite, Young Dracula, Jaguar Lives, and Evictors.

Drive in theaters obviously can't operate during the day, so the property was often the site of flea markets.  This made for an awkward experience when the local swap meet set up their tables underneath X-rated porno marquees.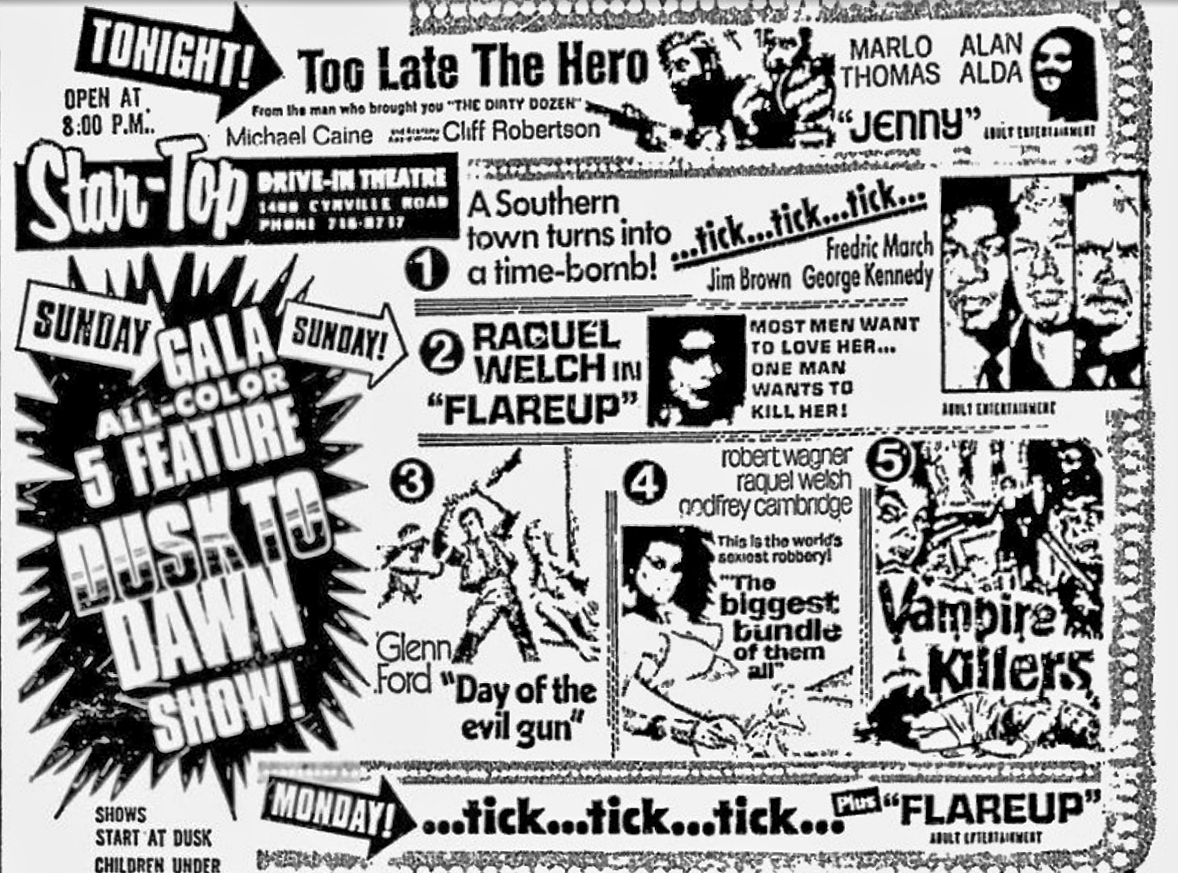 What an evening at the Star-Top Drive-In (August 1970): A five feature dusk-to-dawn show featuring Vampire Killers and Day of the Evil Gun.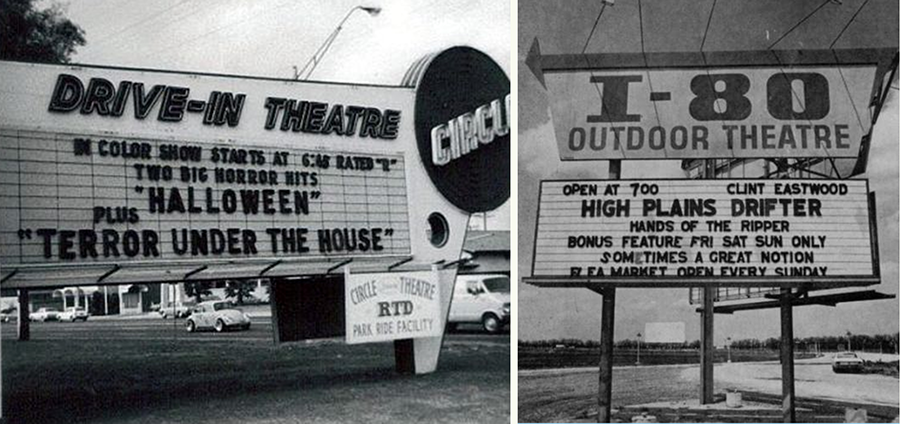 October 1973 – Enjoy a Coke and a Popcorn while you watch Housewives Report – Hot from Europe! Cheating Mates Exposed!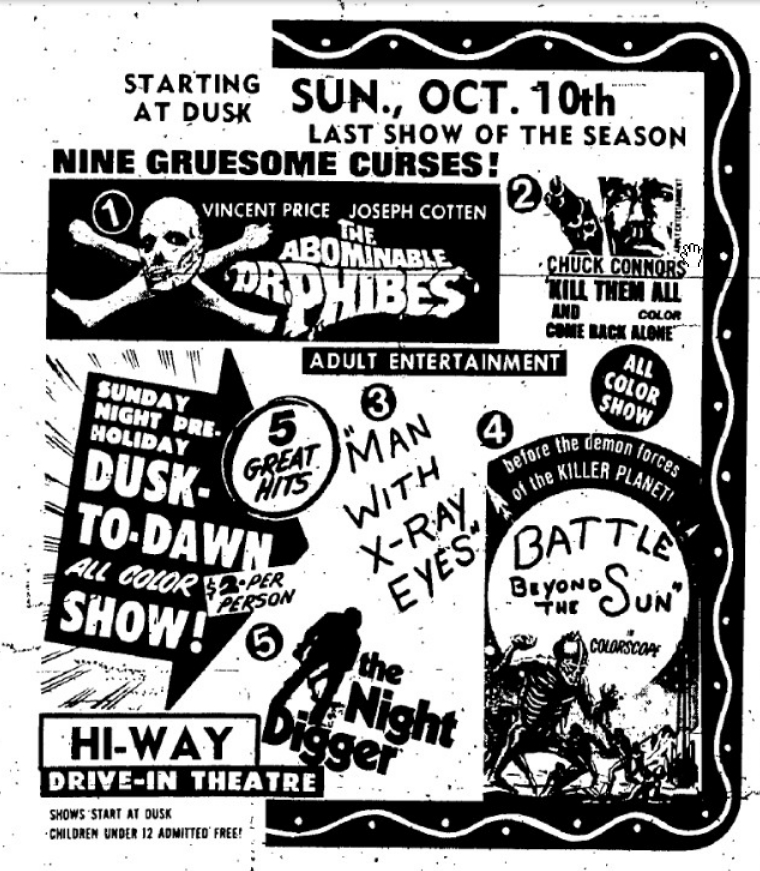 This lineup for October 10th, 1971 looks like a helluva good time.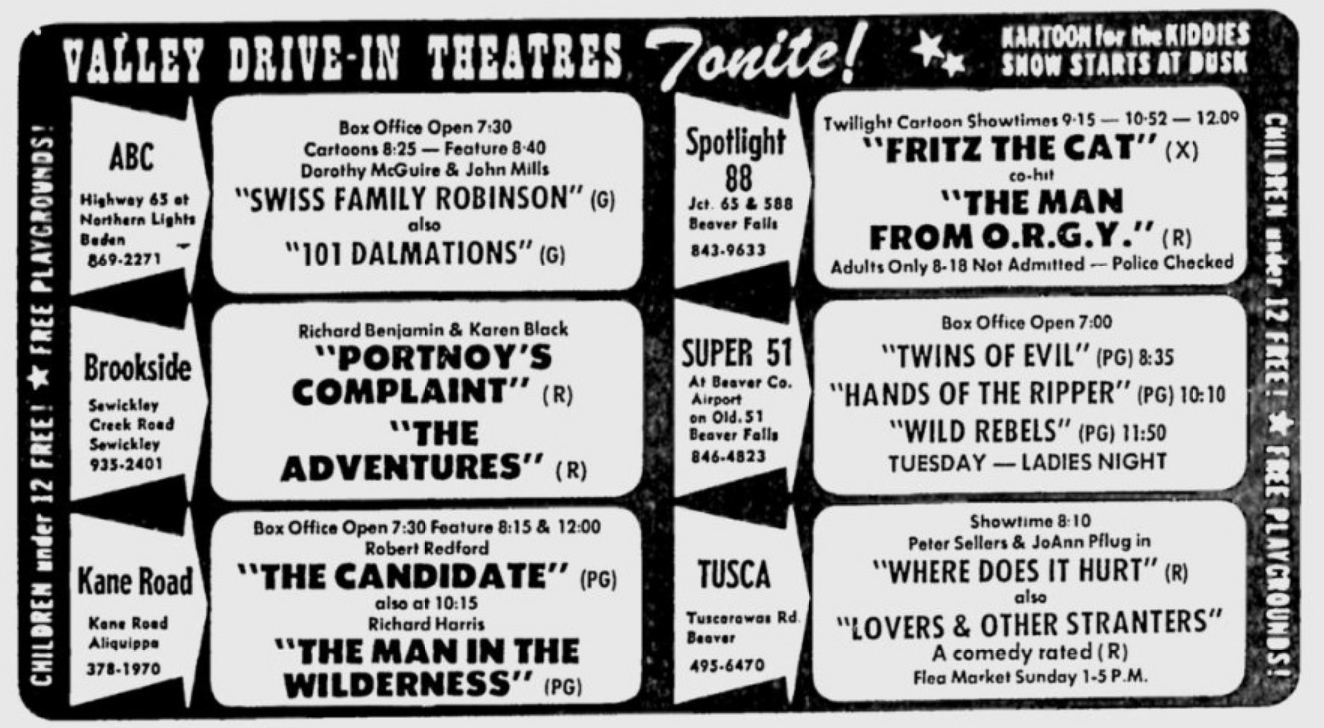 These Pennsylvania drive-ins had you covered in 1972: Twins of Evil, The Man from O.R.G.Y., Hands of the Ripper, Fritz the Cat, etc.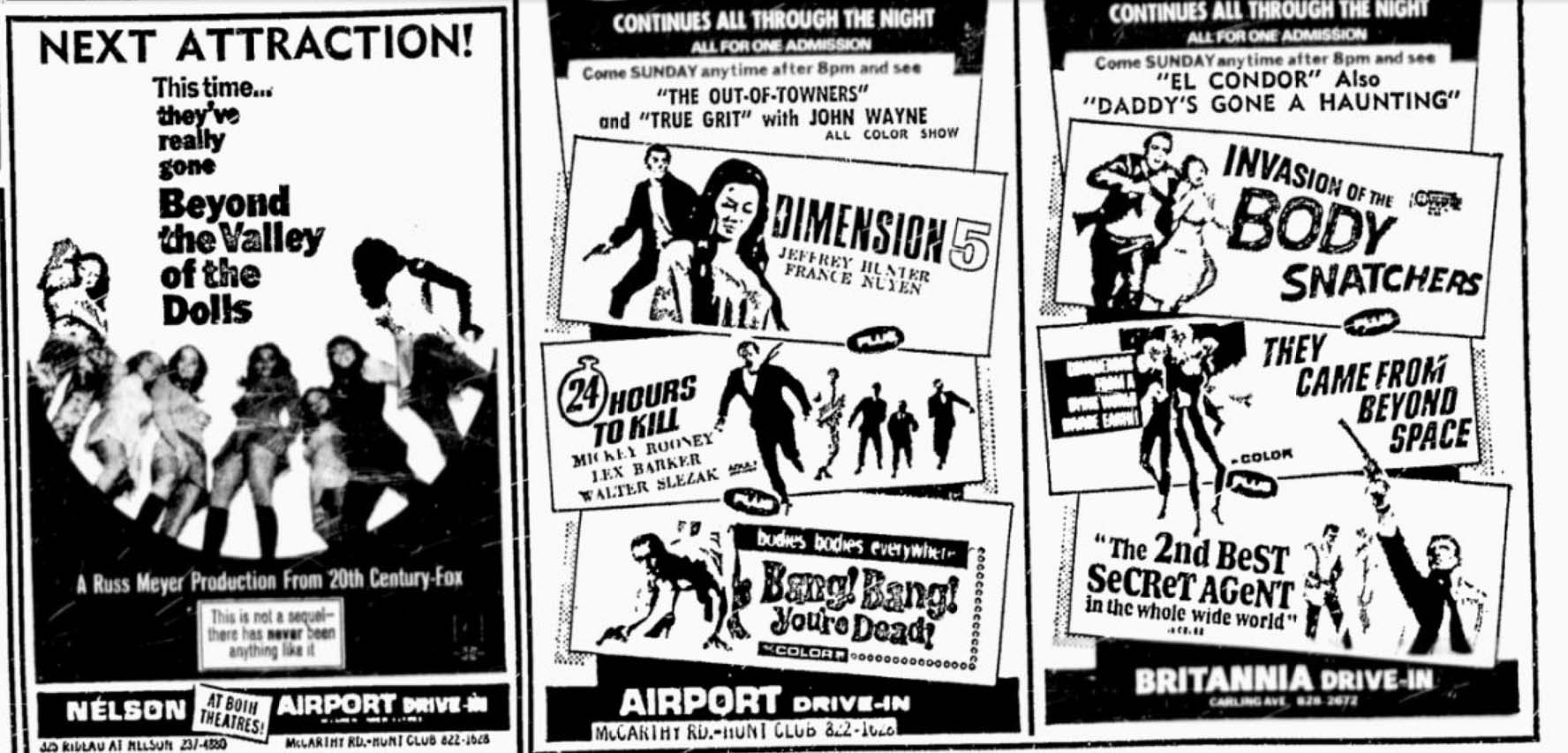 We have Netflix now, but in 1970 we had Beyond the Valley of the Dolls, Dimension 5, and Invasion of the Body Snatchers at the drive-in.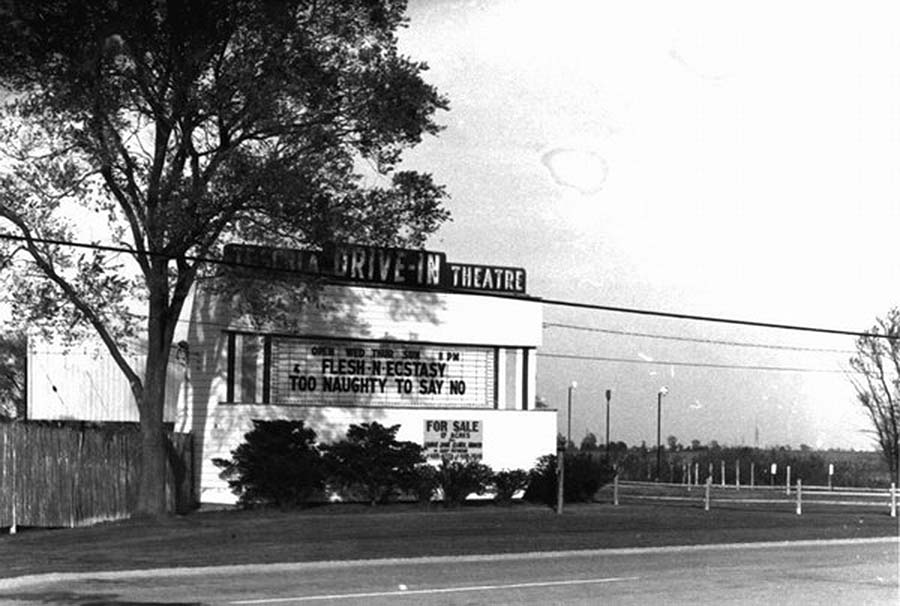 Sadly, a lot of the drive-in theaters went belly-up by the mid-1980s.  The Boomers had grown up, and low budget exploitation found its way from the big screen to VHS.  In the eighties you'd see a lot of these theaters (as above) with "For Sale" signs.  The marquees still displayed the sleazy titles of their last showing – a sad reminder of the bygone days of midnight features.  Drive In Theater – R.I.P.