Talk about a time capsule! Luke Duke (Tom Wopatt) and Daisy Duke (Catherine Bach) model the latest disco-ready styles in a fashion spread titled: "Country Cousins Go City Slicking!"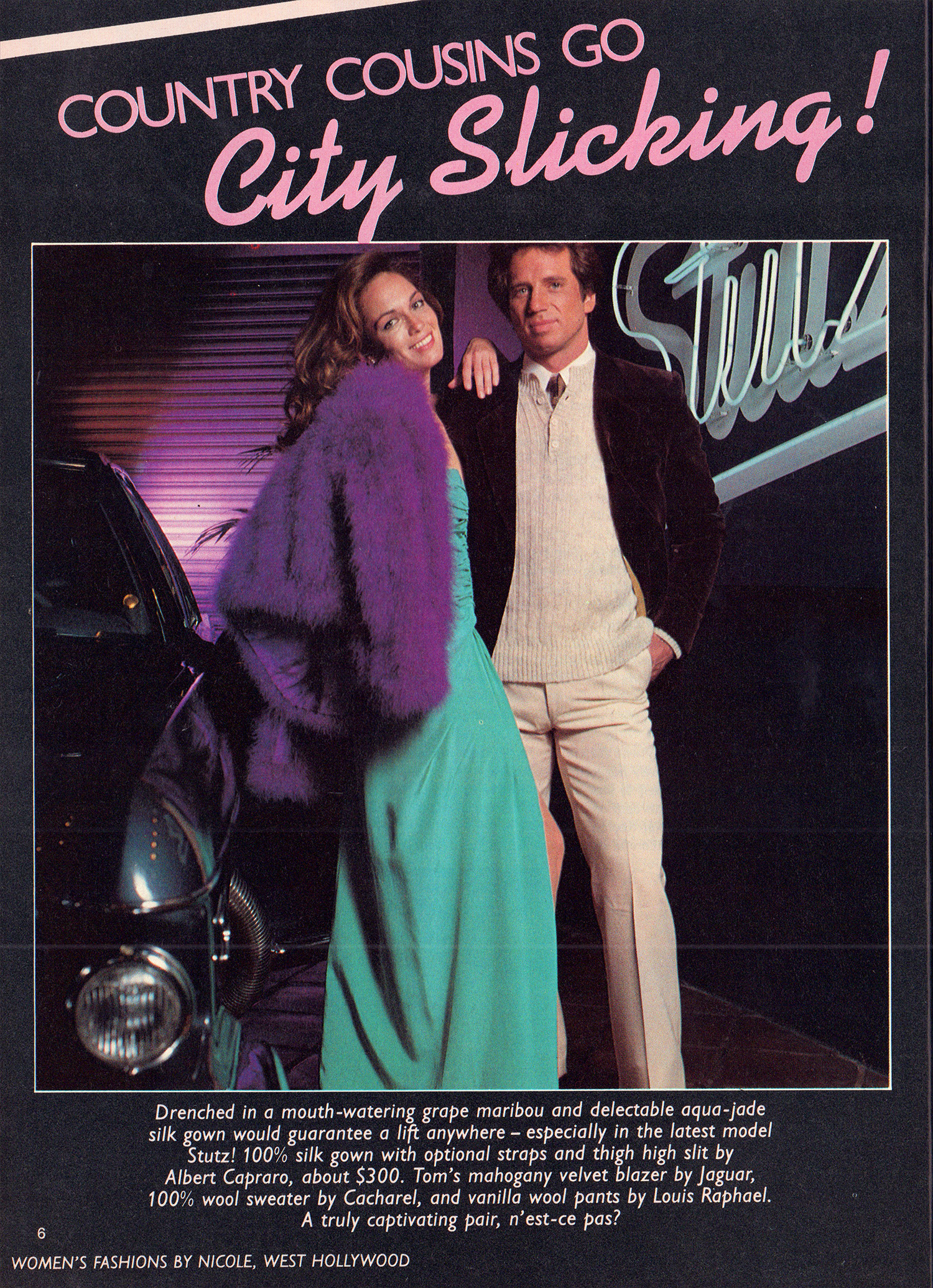 "Drenched in a mouth-watering grape maribou and delectable aqua-jade silk gown would guarantee a lift anywhere…."
For those that care: Daisy Duke wasn't the sister of the Duke boys, but rather the cousin (hence this fashion spread's title).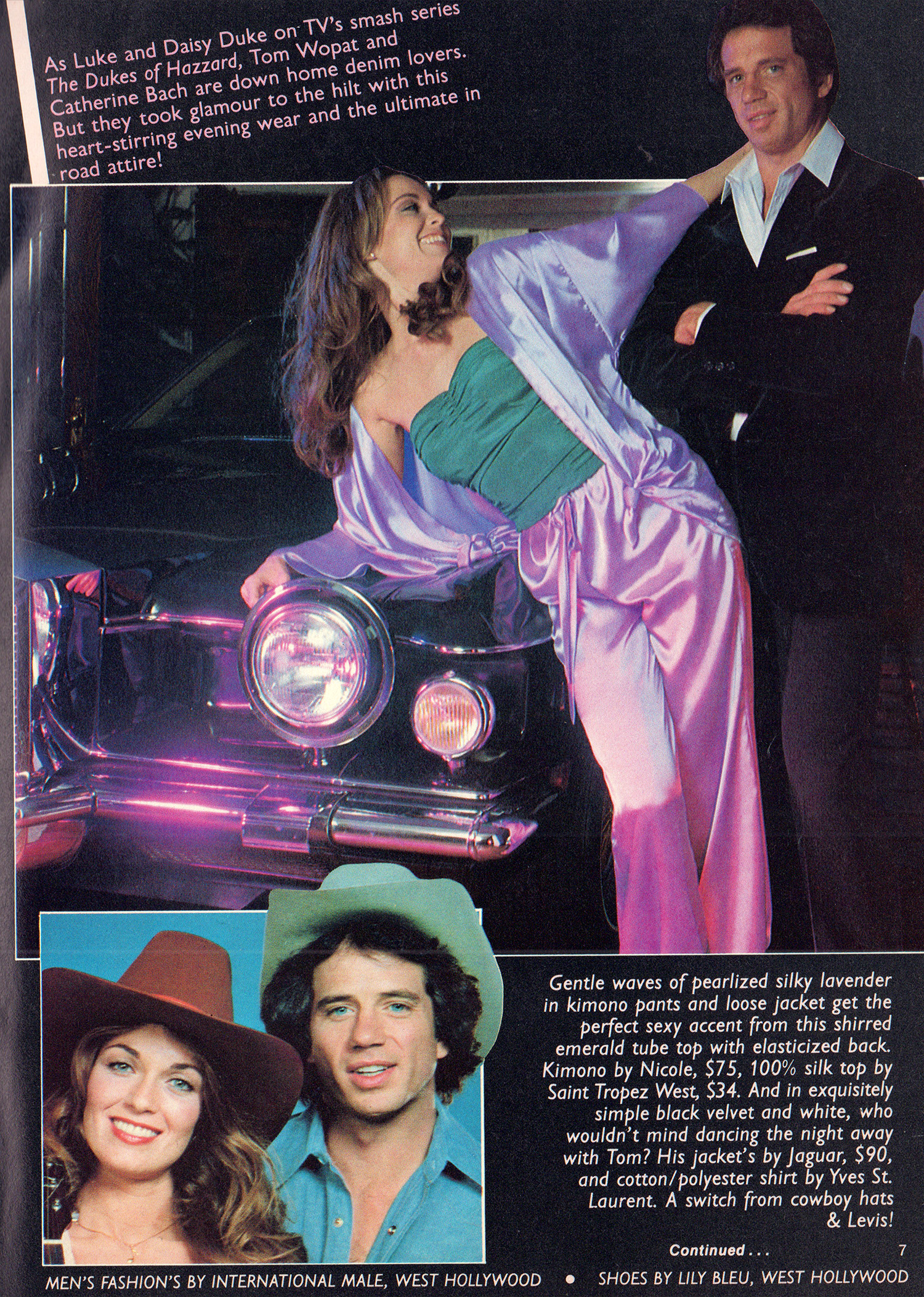 "Gentle waves of pearlized silky lavender in kimono pants andd loose jacket get perfect sexy accent from this shirred emerald tube top with elasticized back…"
The Dukes of Hazzard premiered in January 1979 and lasted until February 1985 (by then, solidly lamed from jumping the shark on multiple occasions.  In 1982, Bo and Luke got such big heads that they pulled a "Chrissy" (Three's Company) and held out for more money, and got replaced by clones Coy and Vance.  Thankfully, this fashion spread is a couple years before those dark days.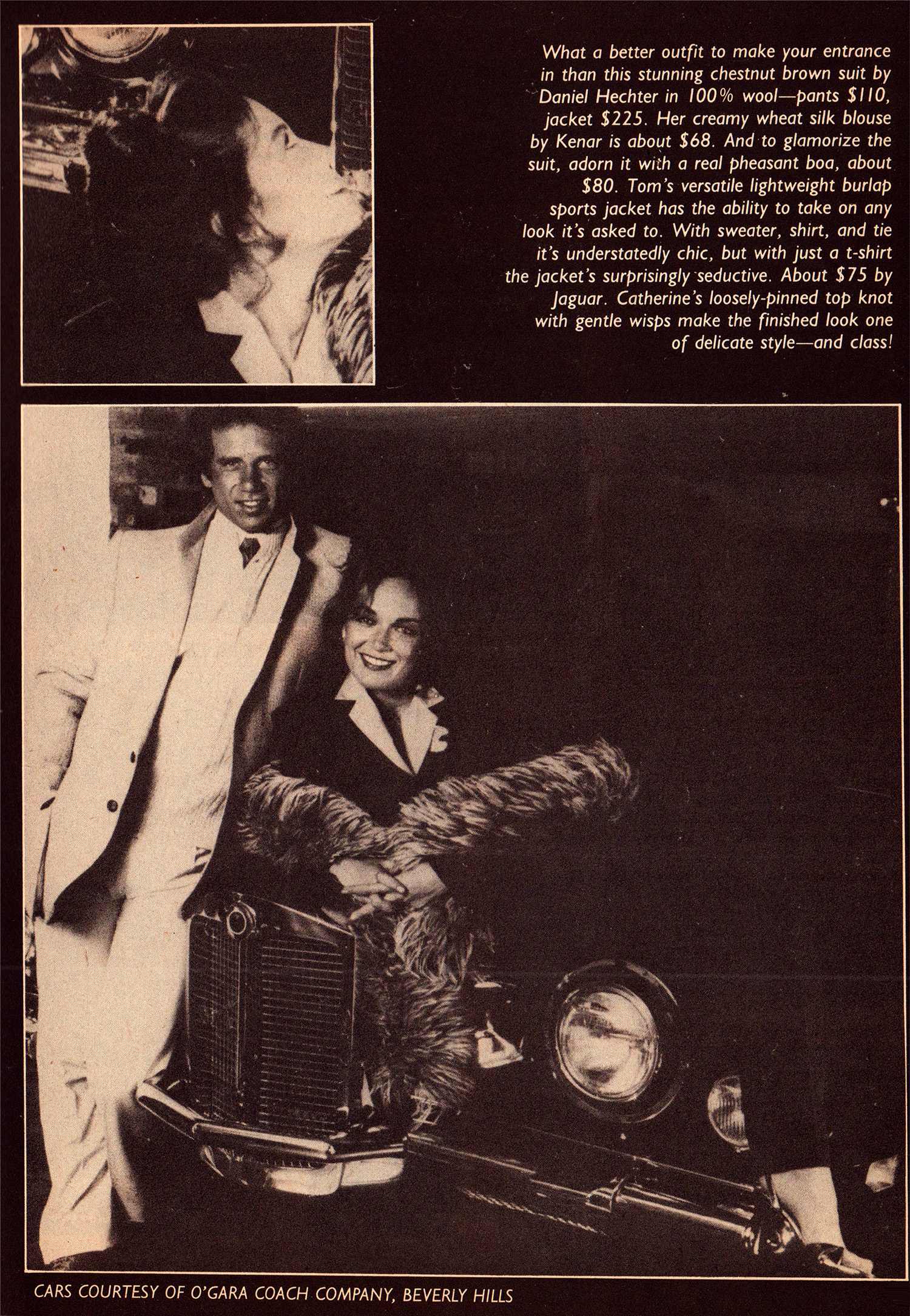 Of course, this is a little bit disturbing considering Bo and Daisy are cousins – so, should they really be having a romantic fling uptown? Granted, that may be the way they roll in Hazzard county, it's a bit peculiar in a Hollywood style magazine.
The periodical: Rona Barrett's Beauty, Fashion and Health magazine – Spring 1980.