He laughs upon his duty, he laughs upon his beat
He laughs at everybody when he's walking in the street
He never can stop laughing, he says he'd never tried
But once he did arrest a man and laughed until he died
– The Laughing Policeman by Charles Penrose, 1922
Photographer Dave Sinclair captured Britain at a time of social unrest. As official photographer for The Militant, Dave saw first hand the turmoil in his native Liverpool, Belfast and London, where he now lives. His used his camera to record a time of strife and protest.
The lead picture was taken in 1985. Some context is useful. Racism was rife in the UK. On 7 April 1984 in Newham, east London, a white gang drove around the area attacking random Asians. One disabled Asian teenager was taken to a flat and beaten with claw hammers. Angry at what they saw as police inaction in a London borough infected with violent racism –  including the murder of Pakistani teenager Akhtar Ali Baig in East Ham by skinheads for a £5 bet, Asian youths descended on a pub in Green Street, Plaistow, described in TV reports as a "fortress of white racists". There was fighting. Seven Asians were arrested. A short while later black teenager Eustace Pryce was murdered in a racist attack in the same area.
On 11 May 1985, over 2,000 anti-racists demonstrated in Plashet Park. Photographer Dave Sinclair was there. So too was the policeman and his detractors in the lead image. An apparent eyewitness noted: "In a tense atmosphere, the manhandling by police of one black youth led to confrontation, the emergence of officers on horseback and riot officers who charged into the park. It appeared that this had been deliberately engineered: three to four white men in ordinary clothes were seen throwing sticks at the police; but were later seen behind police lines with police radios. Later, riot officers paraded along Green Street and East Ham High Street North in a show of strength"
Aside from the racism and the quest for equality, the two main social and political events happening were the Miners Strike and the battle by Liverpool Militant Labour Council against Margaret Thatcher's Tory Government. This was also the time Dave covered the School Strike.flashbak.com/coal-not-dole-sublime-pictures-of-striking-miners-at-home-1984-46101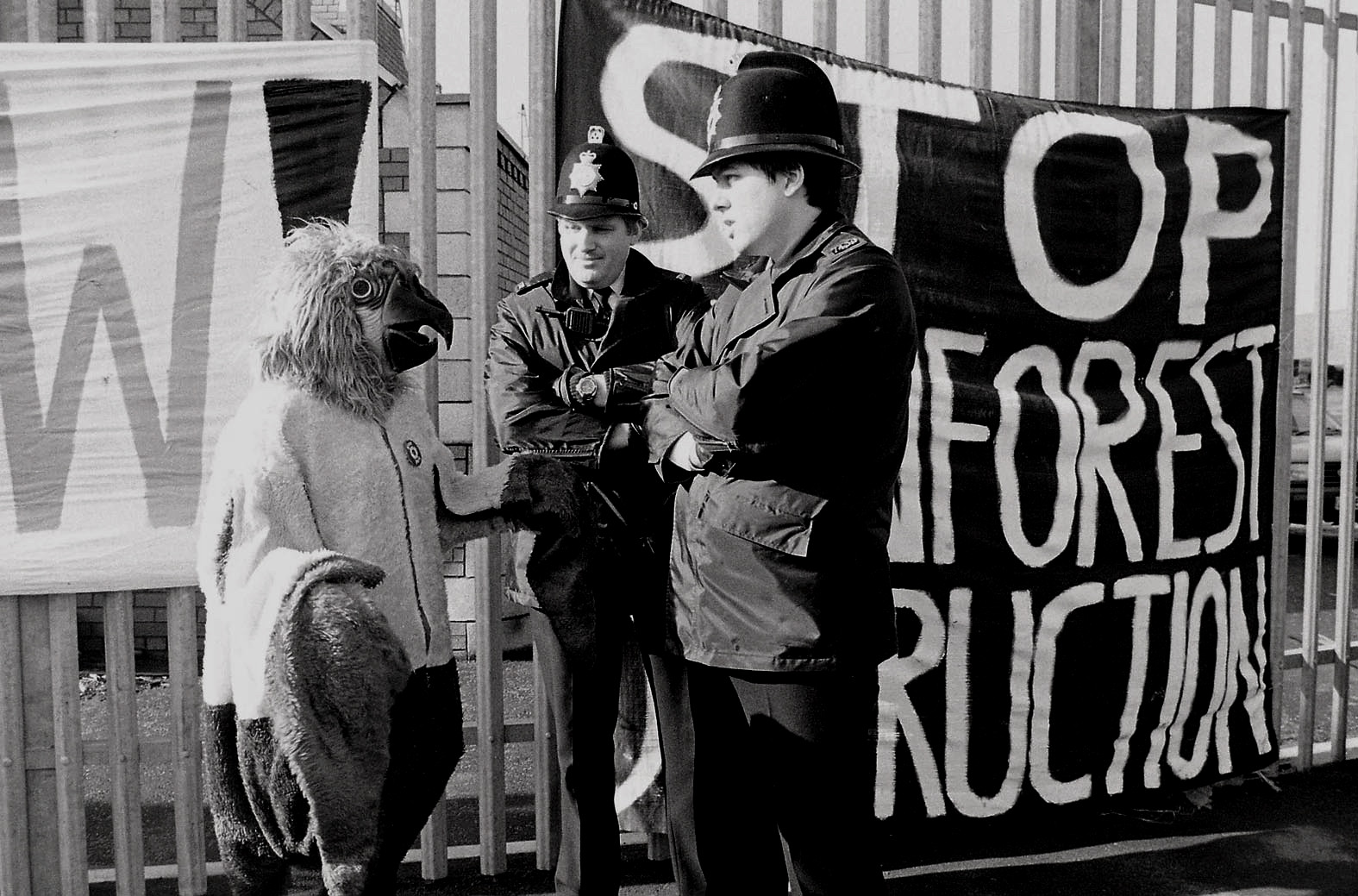 Dave Sinclair has published three books: Liverpool in the 80s, The 95-98 Liverpool Dockers Lock-out, both with Amberley and the 1985 School Strike with Cafe Royal.
You can buy remarkable prints of his outstanding work in the Shop.