German artists Sabine Haubitz and Stefanie Zoche's photographs of abandoned Sinai Hotels point to what might have been in the Egyptian desert. These large, artful, fashionably brutal, gothic and skeletal follies stand out in relief to the flat desert floor. Like the desert they are clean, dry and stark. But unlike the desert these sculptural hulks are anything but natural. So can these holiday-making fortifications on Egypt's frontier be termed 'poetic', with their suggestive, captivating, inelegant, optimistic, incomprehensible, heraldic and vitally concrete forms that make you look and wonder? Or is it all just sad, peoples' vision of something better ruined by the enemies of reason?
The sculptural shells point to one of the consequences of a tourist industry that encourages uncontrolled urban development of whole landscapes and, against the backdrop of current political developments, amounts to a socio-political fuse. In their promise of holiday idylls, the names of hotel chains, which the artists have adopted for their titles, jar with discrepancy against the abandoned concrete skeletons in the pictures.
It's this boldness that makes them gorgeous and worth keeping, not that anyone's going to be bothered to knock them down.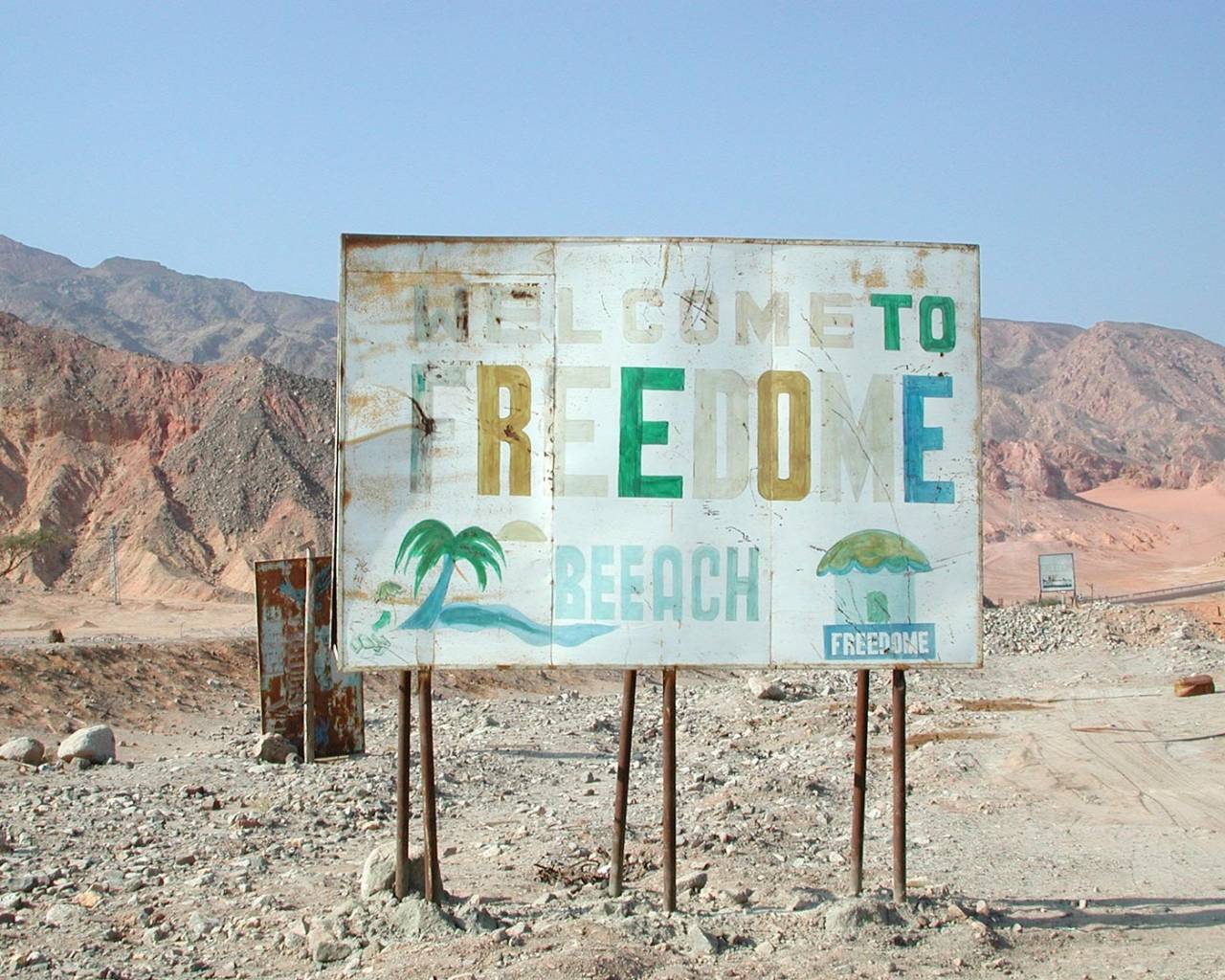 Via: Visual News