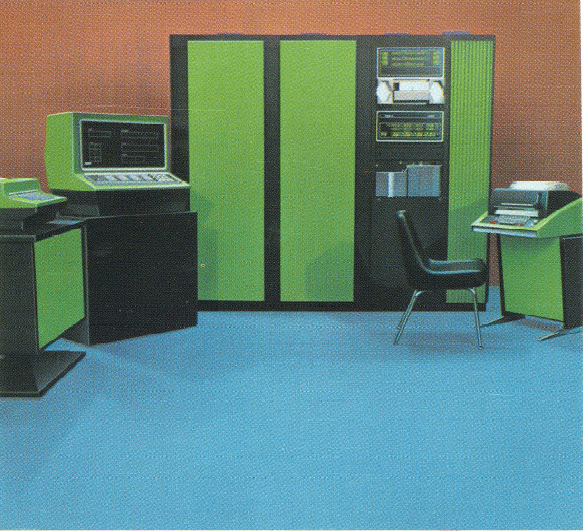 Once upon a time, our computers and various technologies came in vibrant colors.  It made sense at a time when computers were massive.  Also, 1960s and 70s decor tended to make everything colorful.  Unlike today where our refrigerators are plain white or stainless steel – fridges of the 60s and 70s were harvest gold, tangerine and avocado green.  So too were the technologies of the day; a trend that truly didn't wear off until the late 1980s.
So, let's have a look at a time when tech equipment had flair.  Enjoy.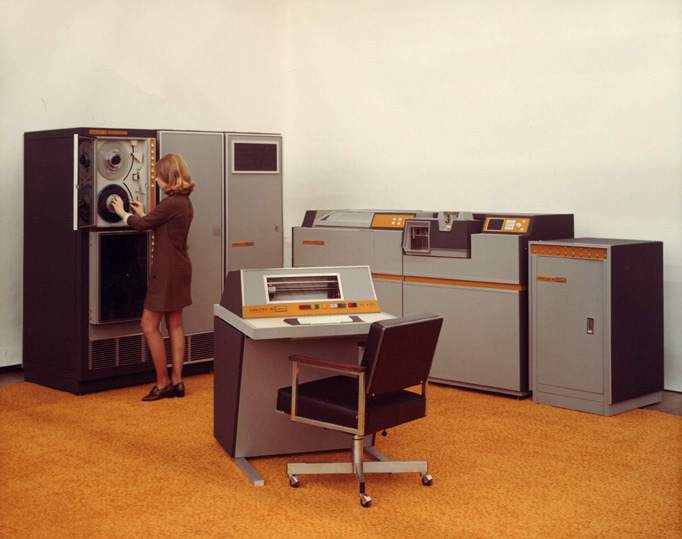 These mainframes are plain grey with an orange strip for that extra zing.  A perfect accent to the orange carpet.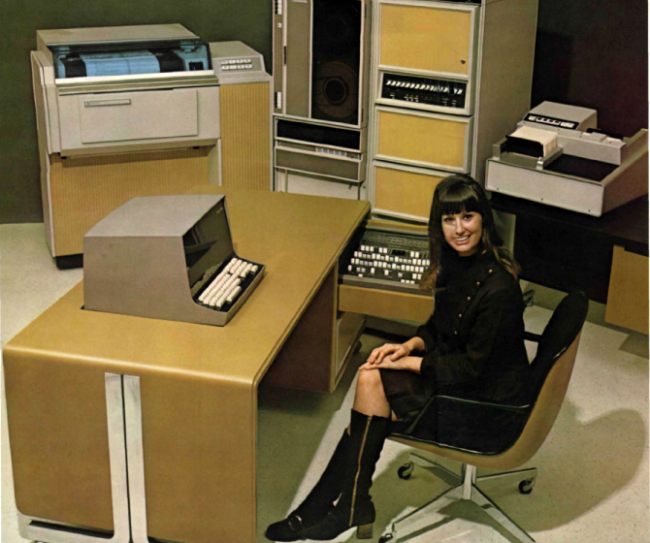 Note that a few of these pictures can be found in When Computers Were Giant; a related post worth a look.
The lemon cases go perfectly with the wood paneling, don't you think?
I love how her dress is perfectly coordinated with the computer.
Another example…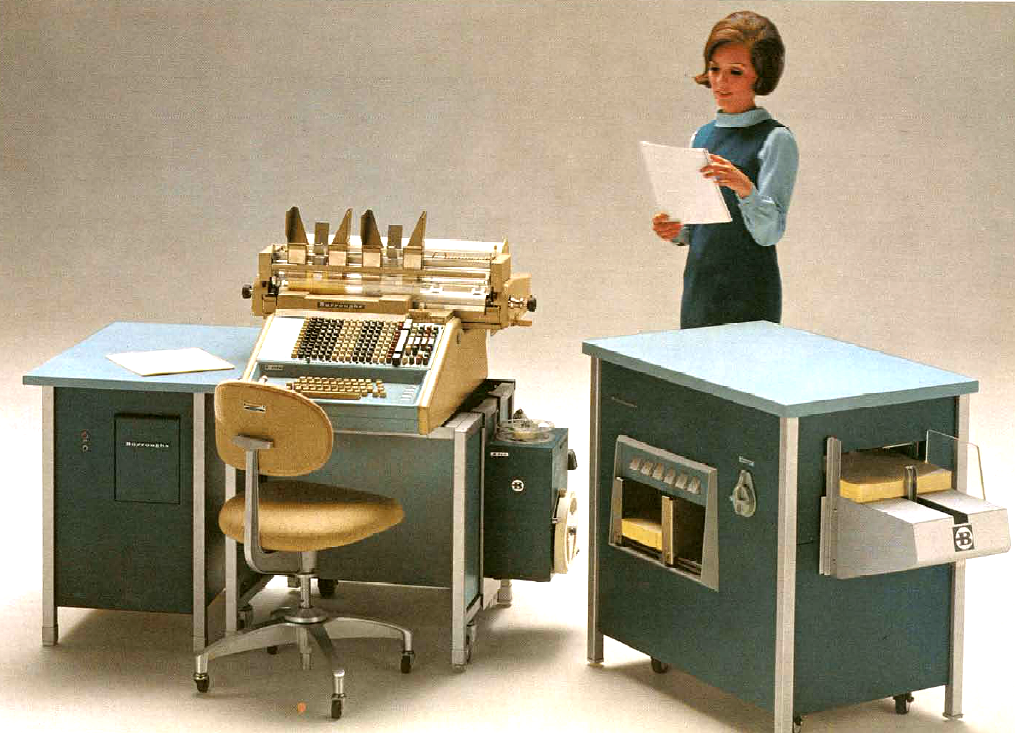 It's always nice to have your secretaries dress to match the office equipment.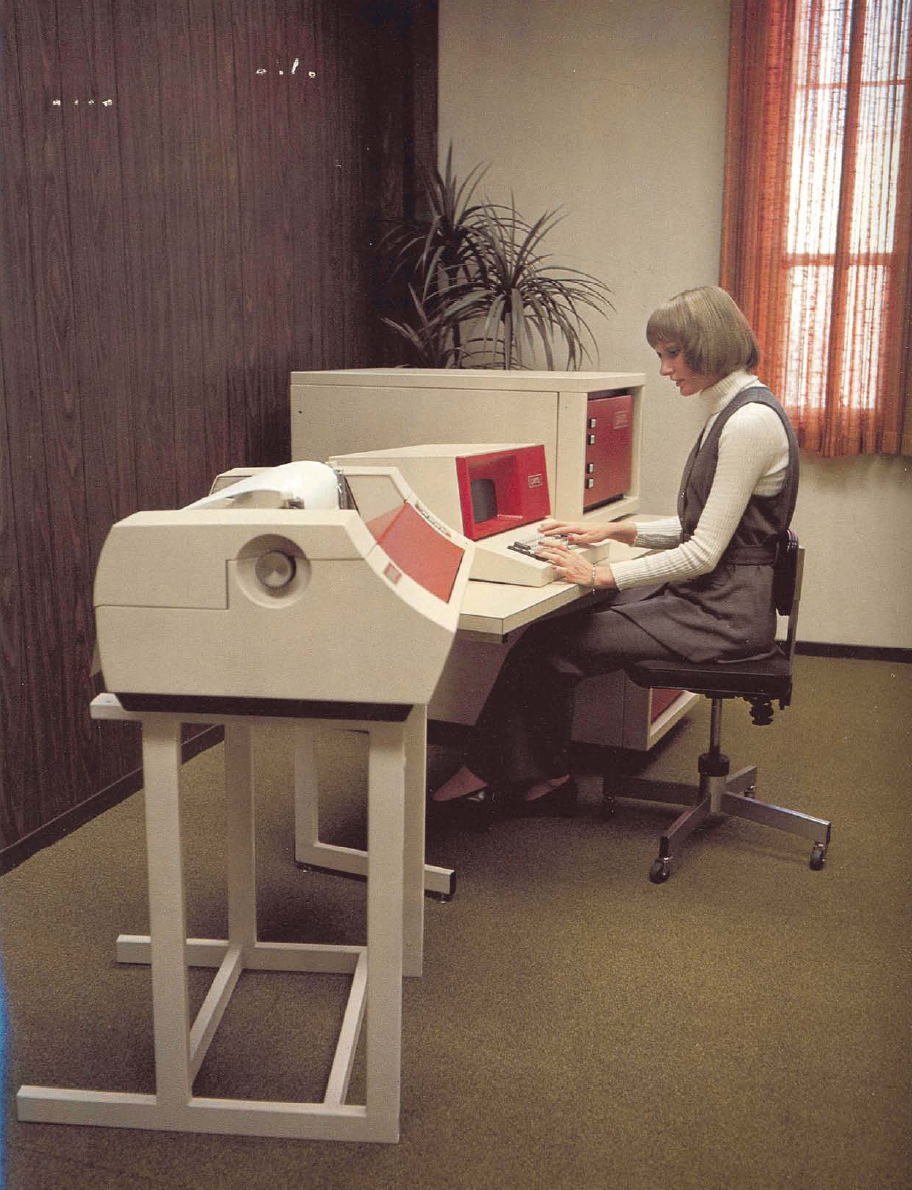 Is this Space:1999?  Nope.  It's just an early 70s office.  That printer alone probably weighs a ton; I guess you'd need that sturdy base just to support its immense mass.  That thing could probably withstand a hurricane without budging.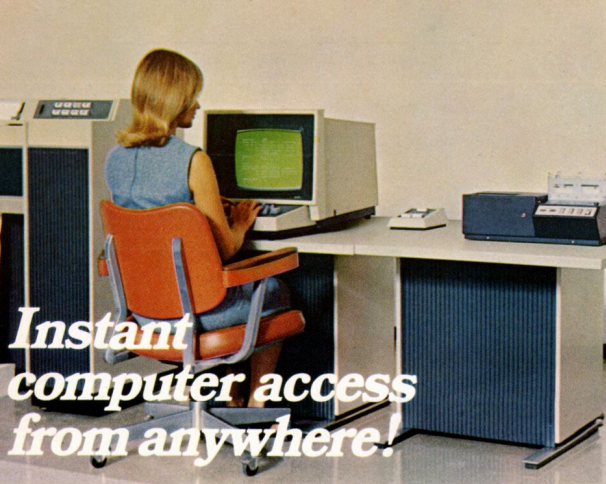 This is from 1968, so "computer access from anywhere" may be a bit of an overstatement.  Still, I'm diggin' the groovy blue trim.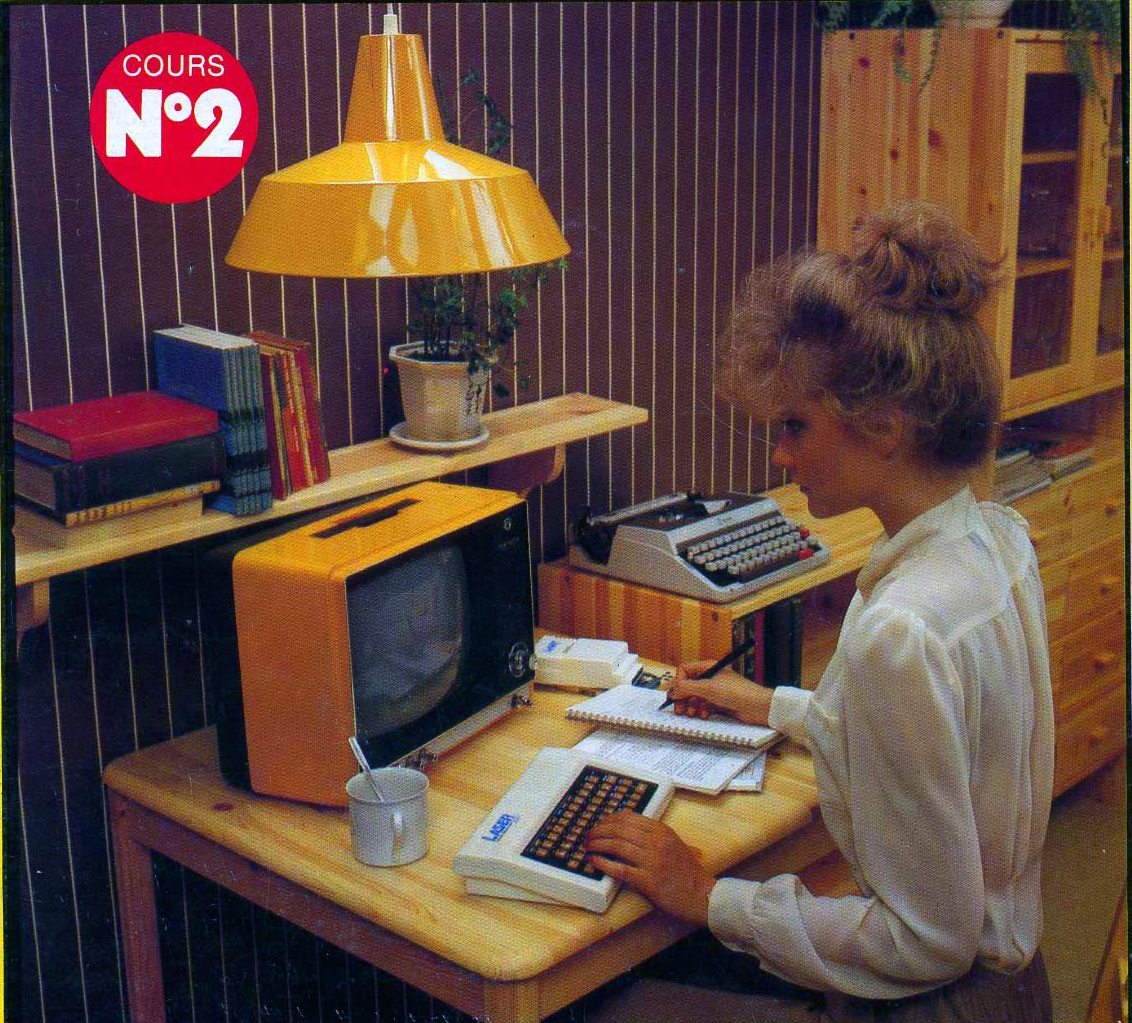 I included this 1980s picture as a reminder that we weren't done being colorful yet.  And let's not forget the first iMac came in brilliant colors years later.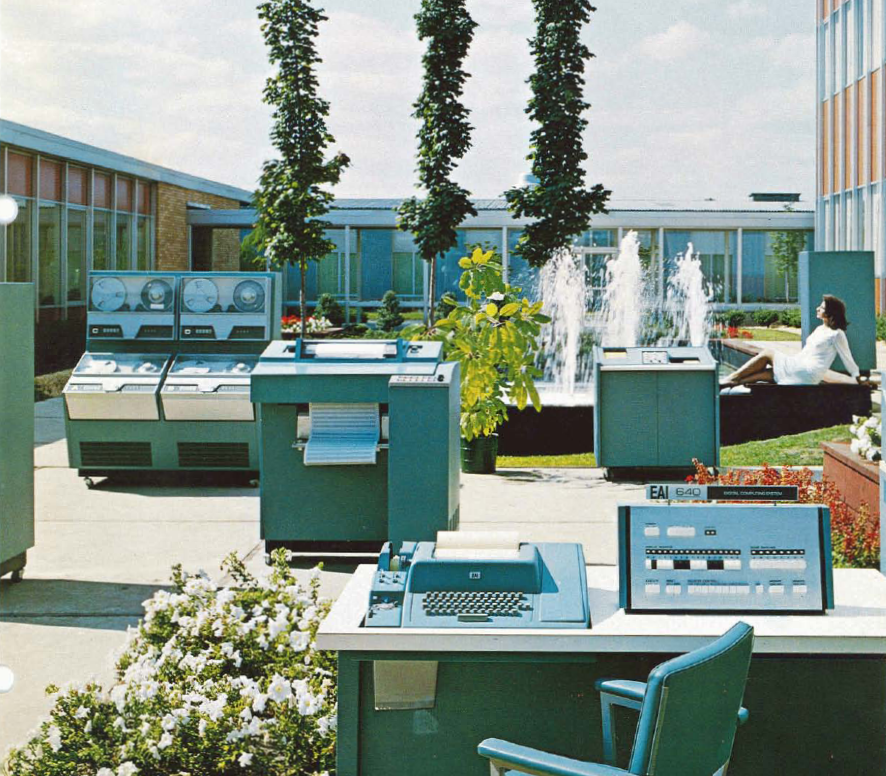 This, from a 1966 brochure, demonstrates how important it was to make all this equipment actually look nice.  Although, maybe they went a little overboard.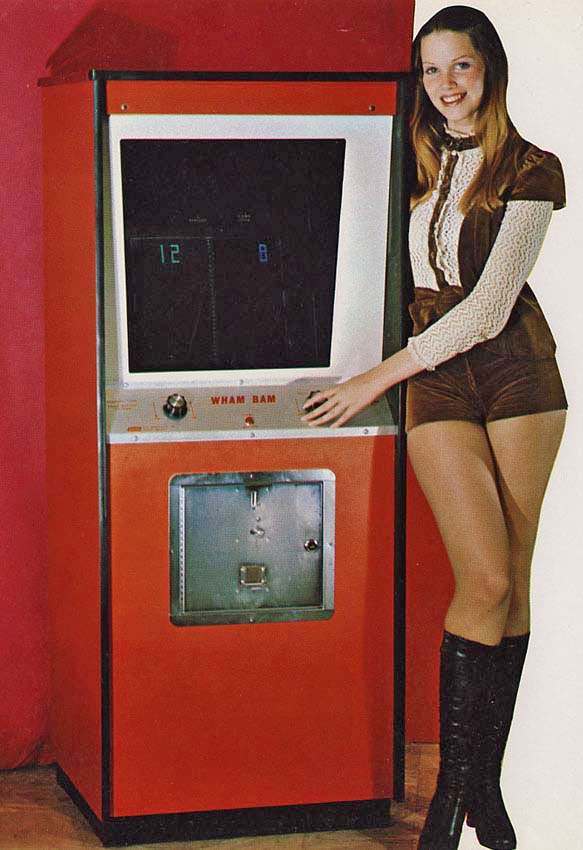 Just because the equipment is for play, doesn't mean it can't be colorful.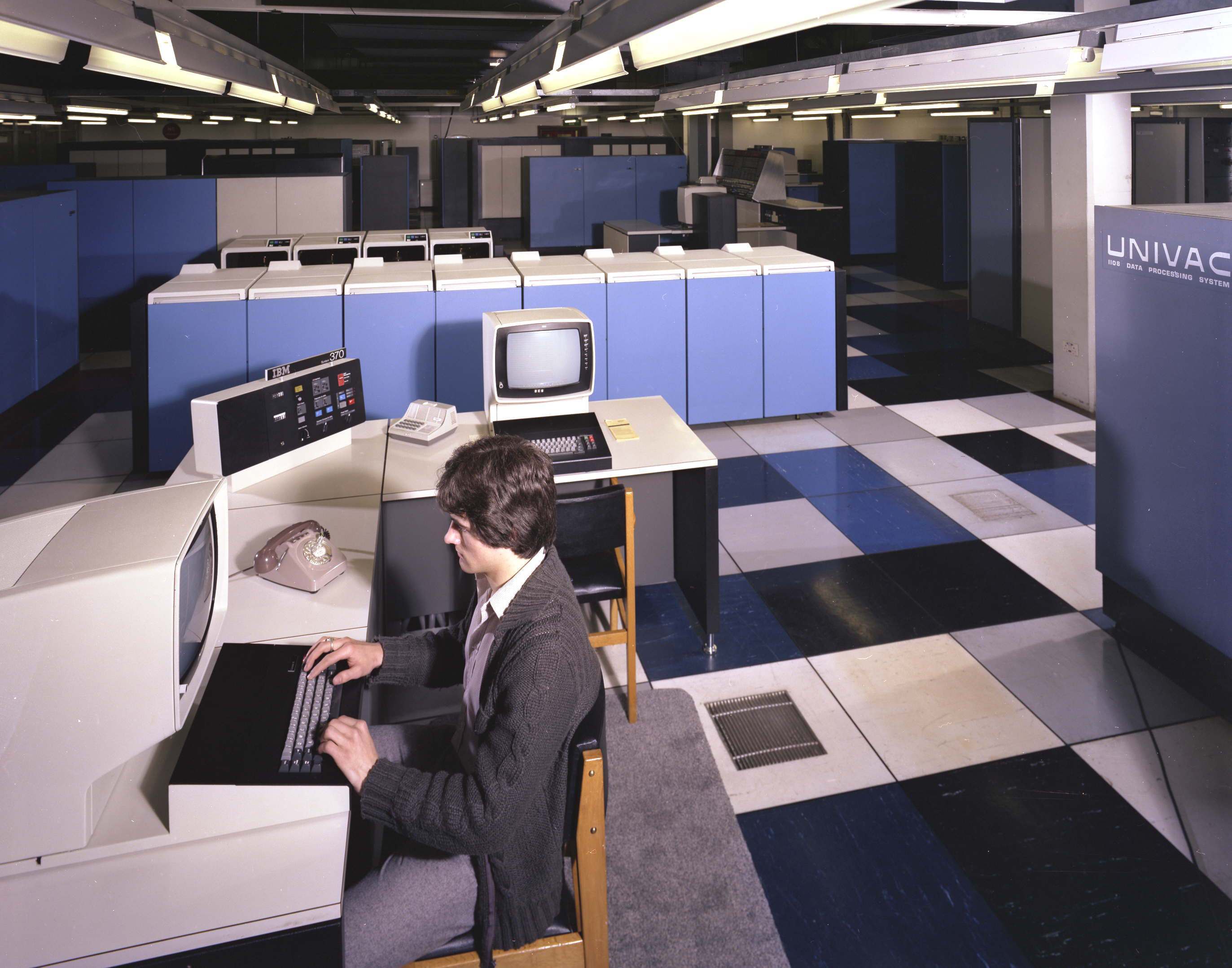 IBM – you didn't have to add color to your boxes, but you did.  And now there's a bit of color in this man's life.  He's a quiet, introverted man, but deep down he thanks you.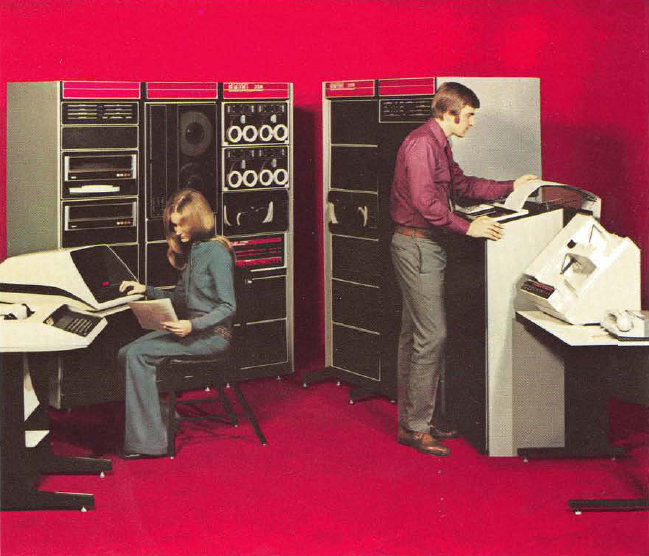 Dear God, this colors of this room are so insane, any further color from the computers would be retina scarring.  A snazzy purple stripe across the top to match the room is more than enough.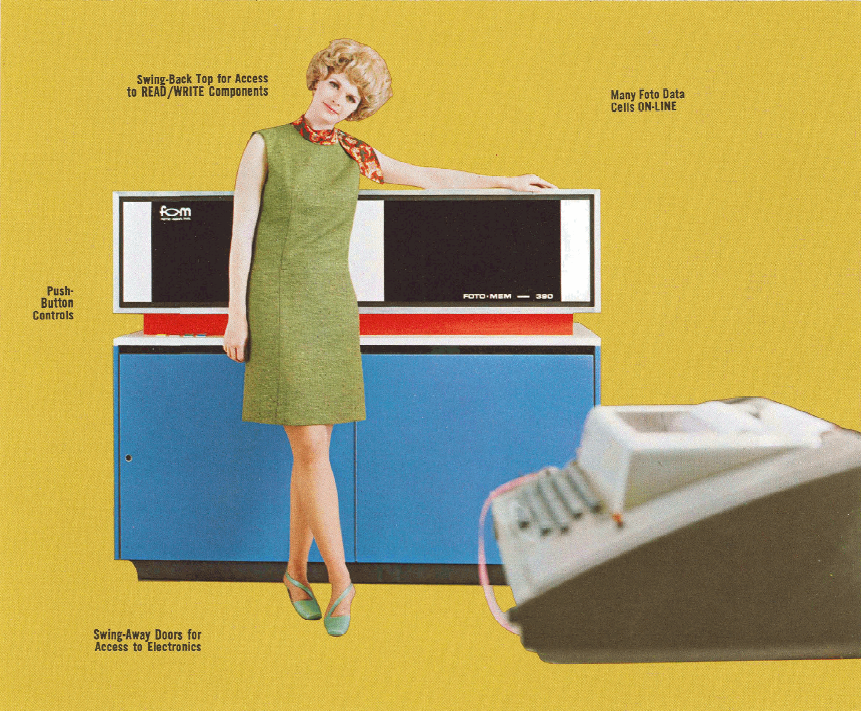 Truth be told, I'm a bit tired of the Plain Jane look to my technology; I'm ready to go back to the colorful look.  Like the great Ice-T once said: "My colors, my honour, my colors, my all.  With my colors upon me one soldier stands tall."  Peace out.