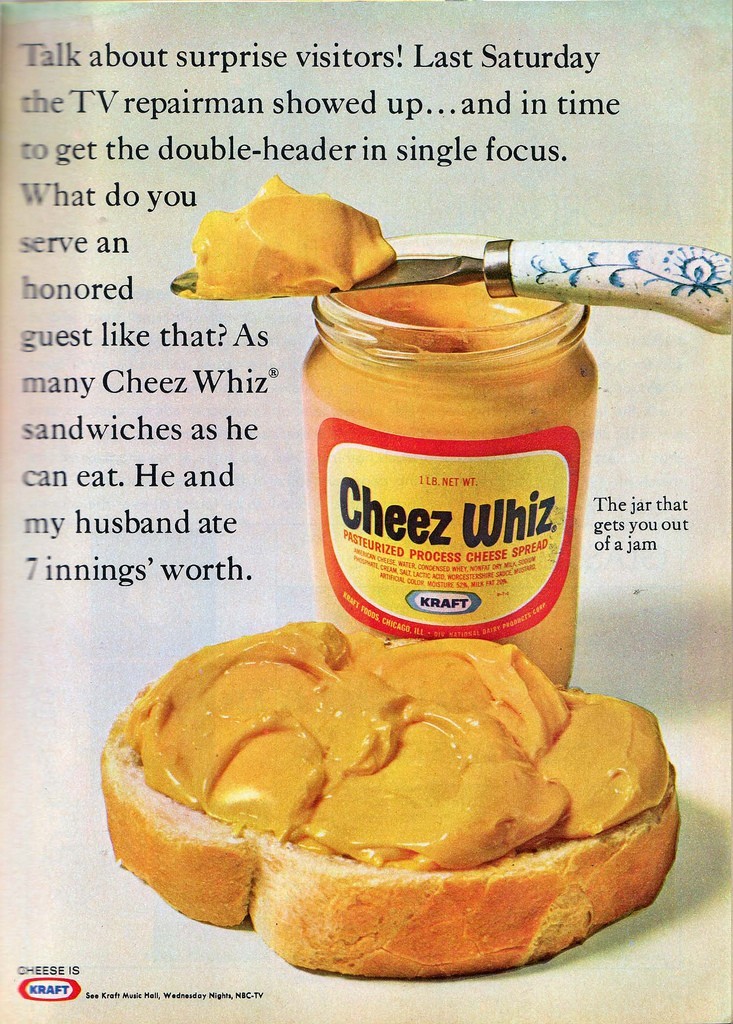 Sweet, sweet Lord. This cannot be what I think it is (rubbing eyes) – a piece of bread with an inch thick layer of yellow-orange "cheese" spread.  Cheez Whiz use is great for caulking windows and bathroom tile, not for human consumption.
This advert from a 1965 Woman's Day magazine informs us that Velveeta is actually a health food.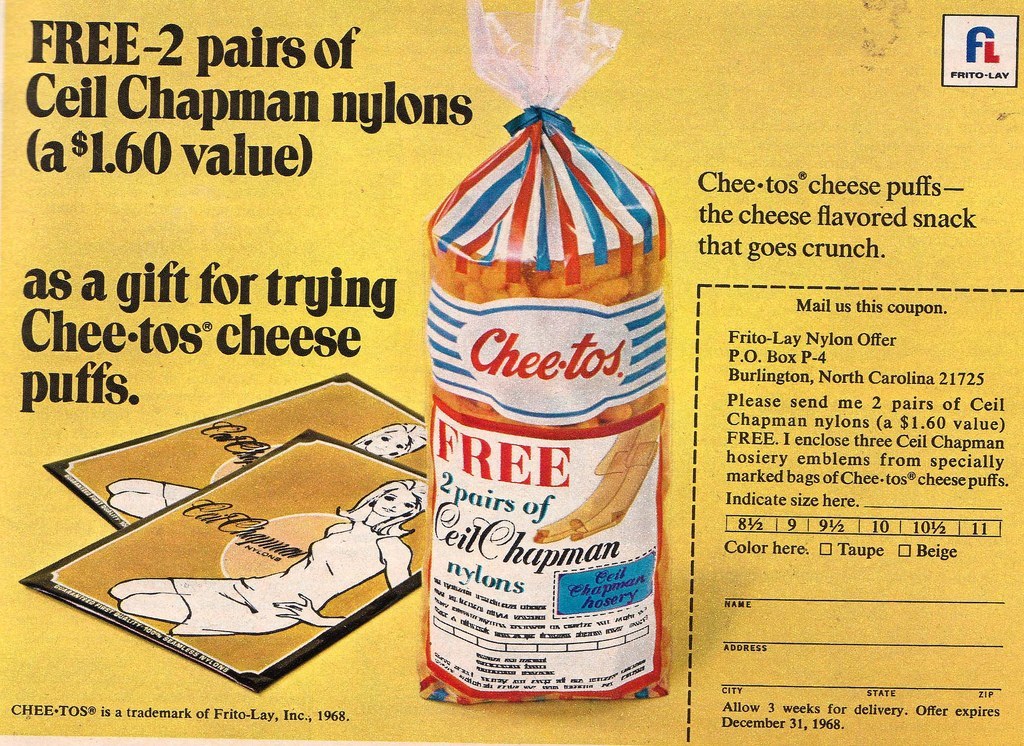 This may be the oddest coupon cross promotion I've ever seen. Two pairs of nylons with a bag of Cheetos puffs…. really? What's next, a free pair of panties with every box of Crunch-n-Munch? A free sanitary napkin in every box of Honeycomb?
I think (this is just a theory)  – I think, there is a burger under that cheese.  It's suffocating under the cheese's immense mass, but I believe it's there nonetheless.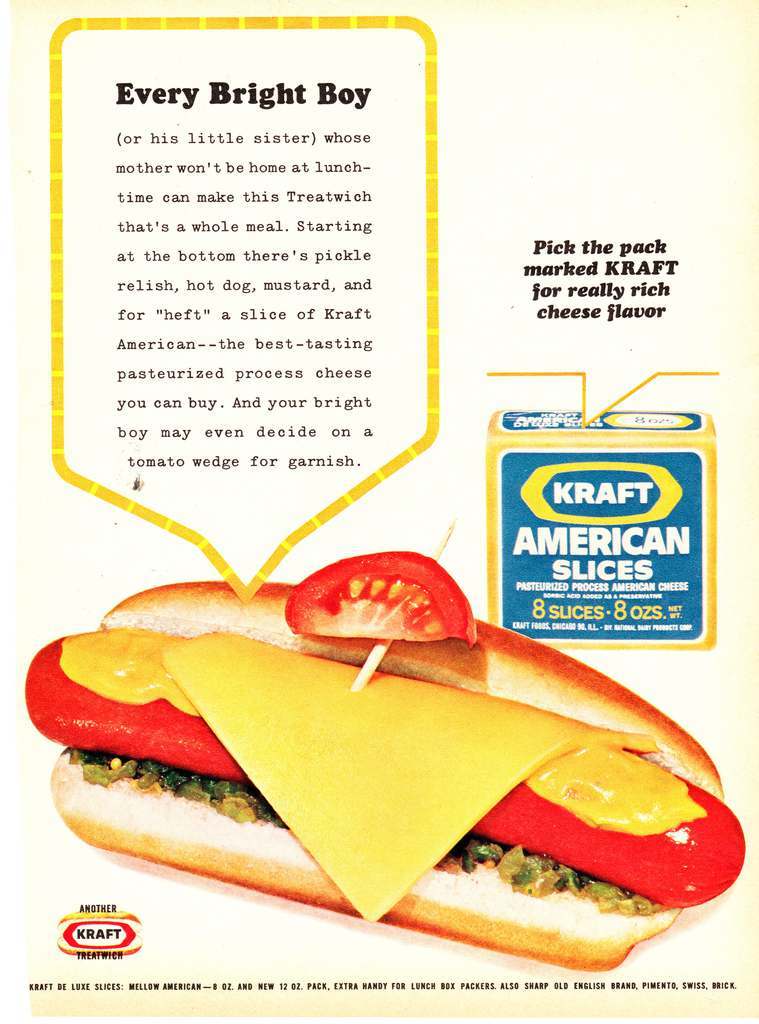 I'm sorry, but you don't get to drop a slice of cheese on a hot dog and call it a "Treatwich". It's just a lousy hot dog with cheese. (And what's with the tomato? A sad lackluster attempt at looking nouveau?)
Yes, when I think of mod subculture, I think of tailored suits, scooters, pop art, The Who, Mary Quant….. and individually sliced cheese.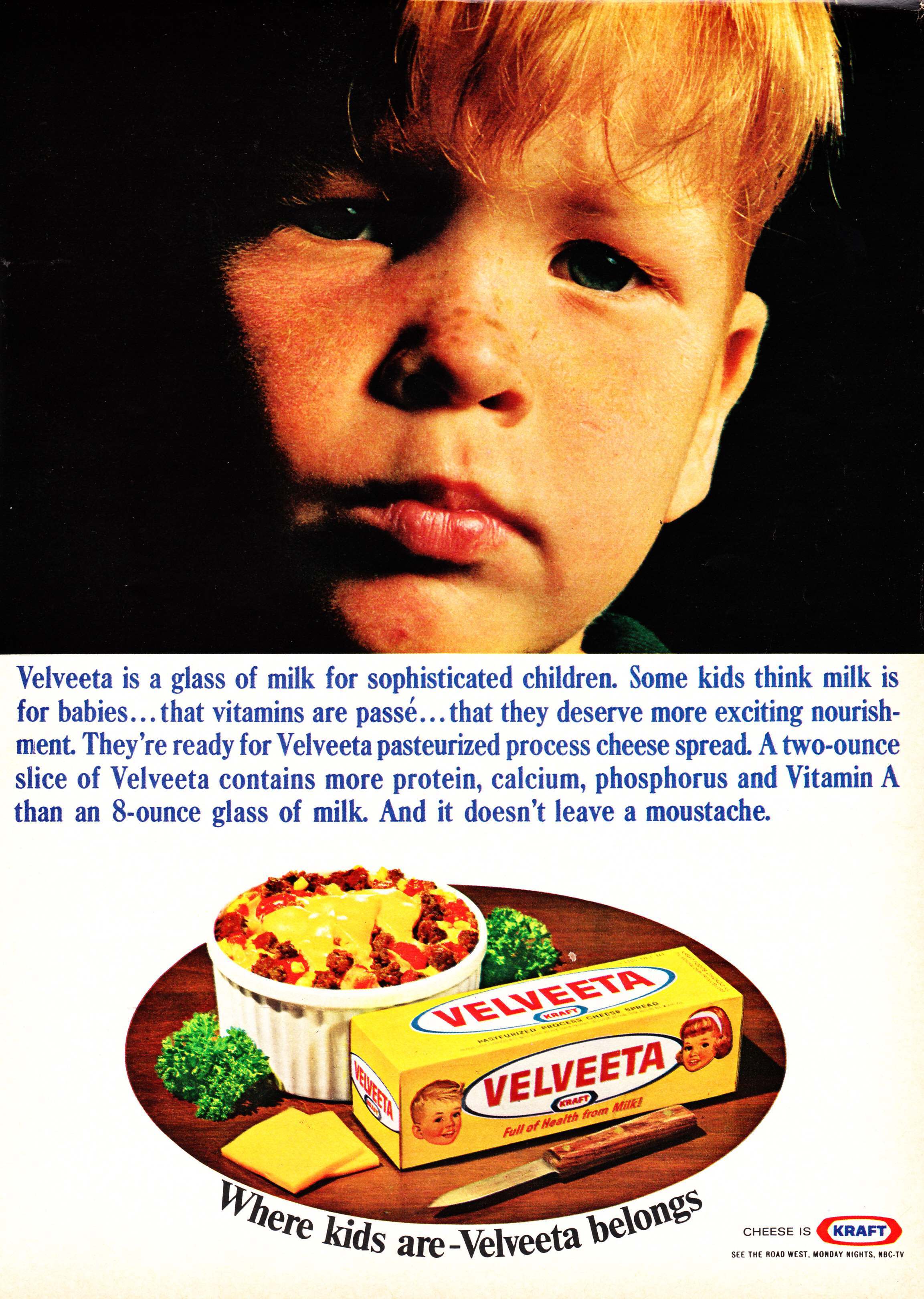 "Velveeta is a glass of milk for sophisticated children"….  Wh-what?!
Chili Mac just isn't complete without a Chrysler symbol made of cheese.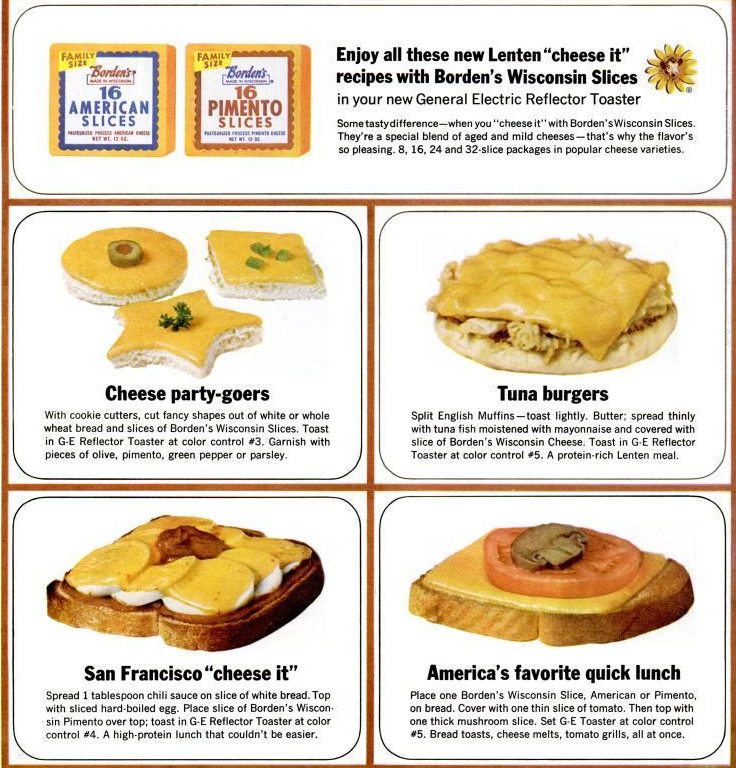 Back when Lent was widely practiced enough to use it as a marketing tool.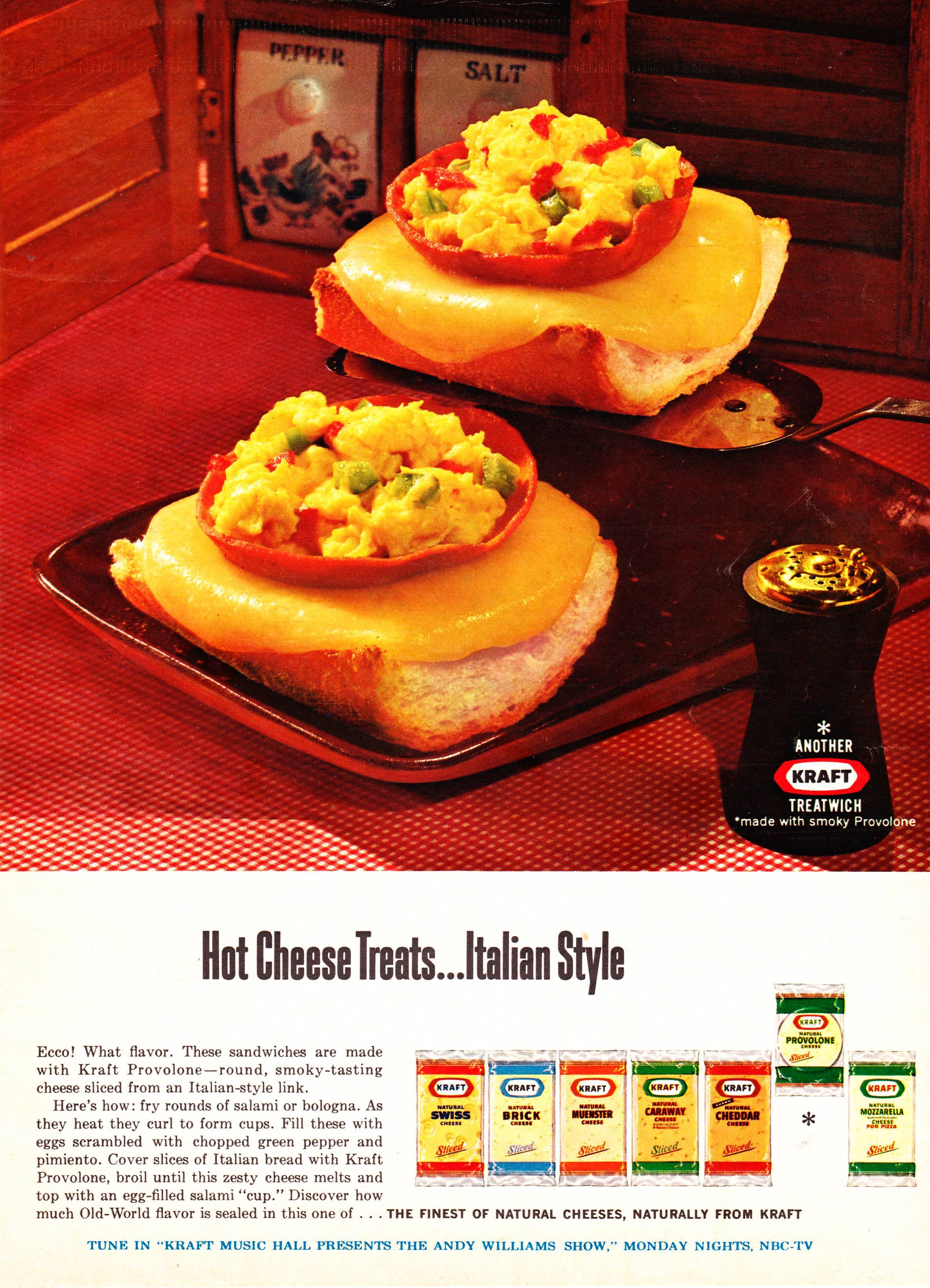 I love how they're marketing this as an Old World Italian recipe.   I'm not familiar with any traditional Italian recipes involving "egg-filled salami cups".
And, when cooking, don't forget to follow this important motto of the world's great chefs – CHEEZ – WHIZ 'EM!!