A true comics rarity, only nine issues of Camera Comics were ever published by U. S. Camera Publishing Corporation, appearing between 1944 and 1946.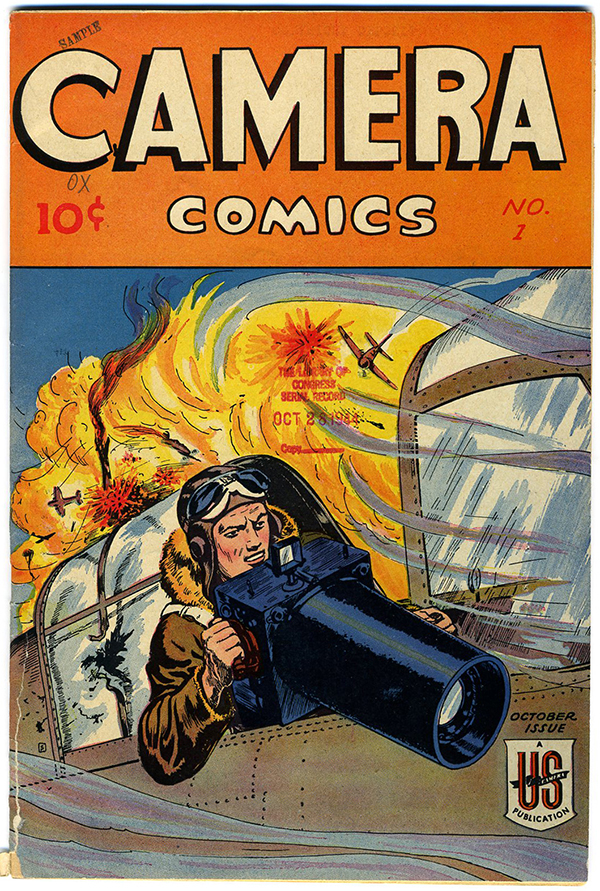 The series featured action heroes whose exploits involved not guns or superhuman strength, but cameras. There's Linda Lens, woman photographer – the first and only female action-adventure photographer. We meet Bob Scott, Crash Photographer, Jim Lane, Insurance Investigator, Grey Comet and others, including a teenager named Kid Click.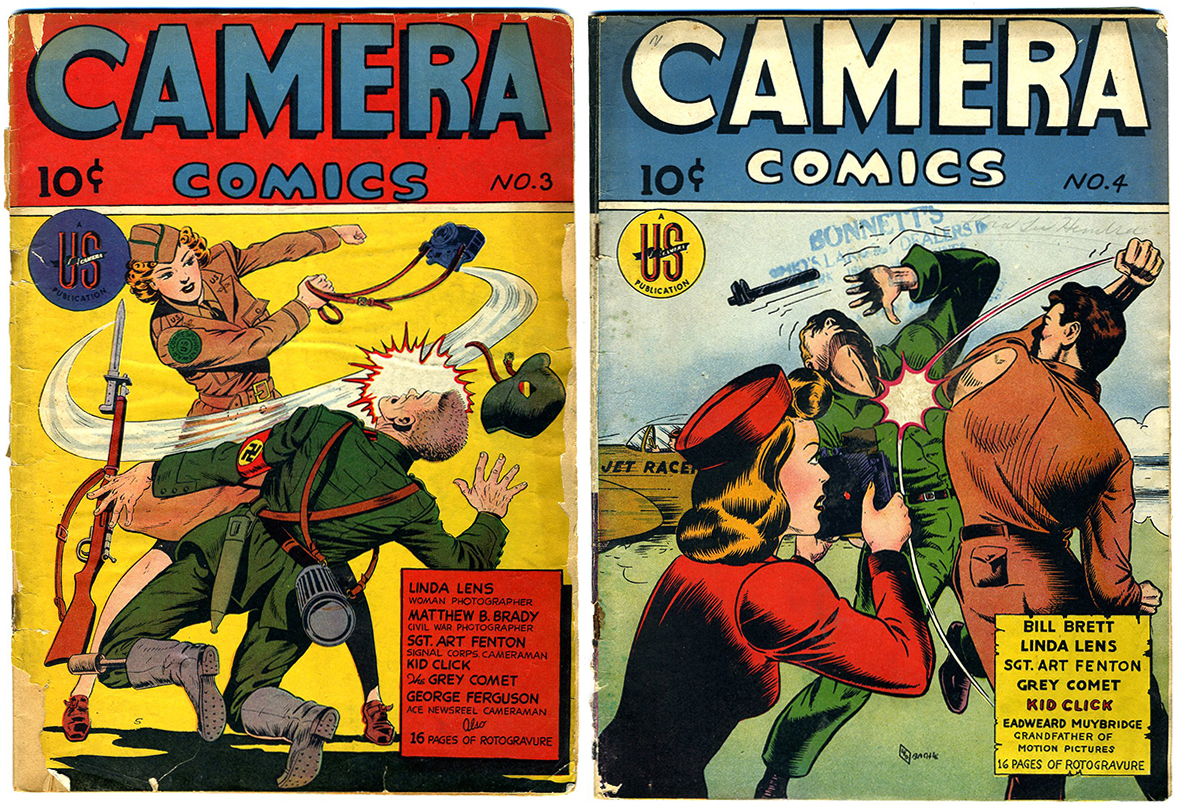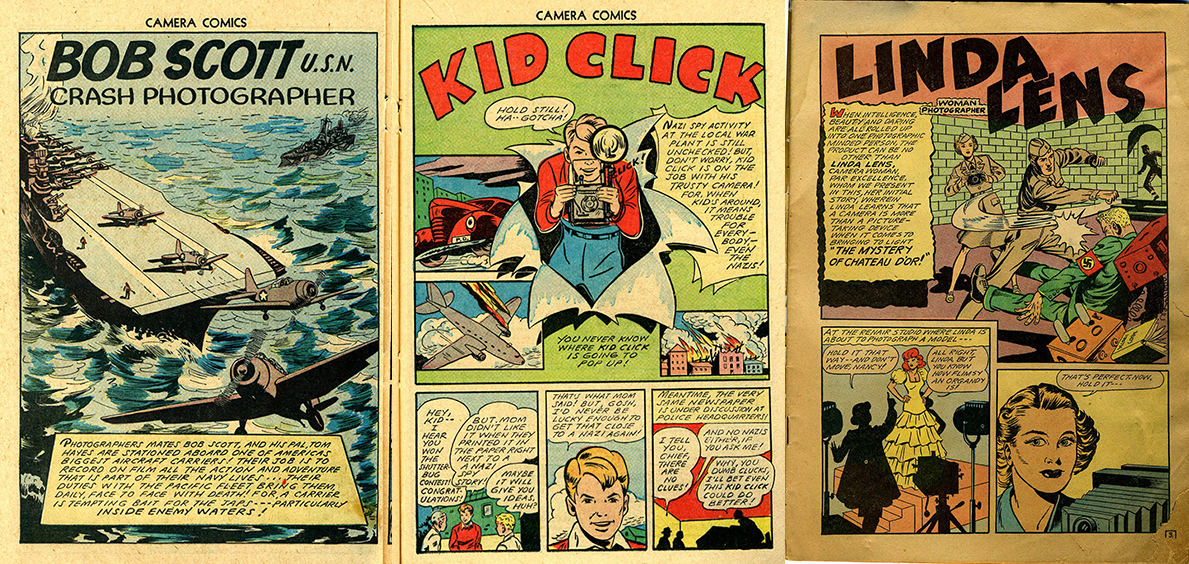 The comic even included fact-based stories about famous figures in photographic history such as Eadweard Muybridge and George Eastman, and instructive articles such as how to build a darkroom, making fun photos using everyday kitchen items and tips for better picture-taking.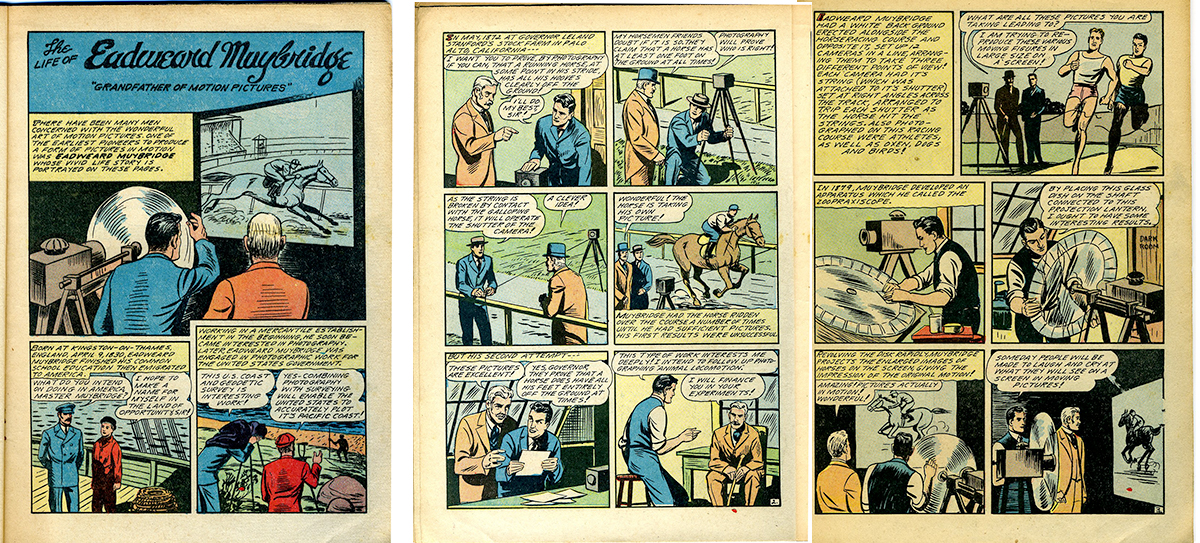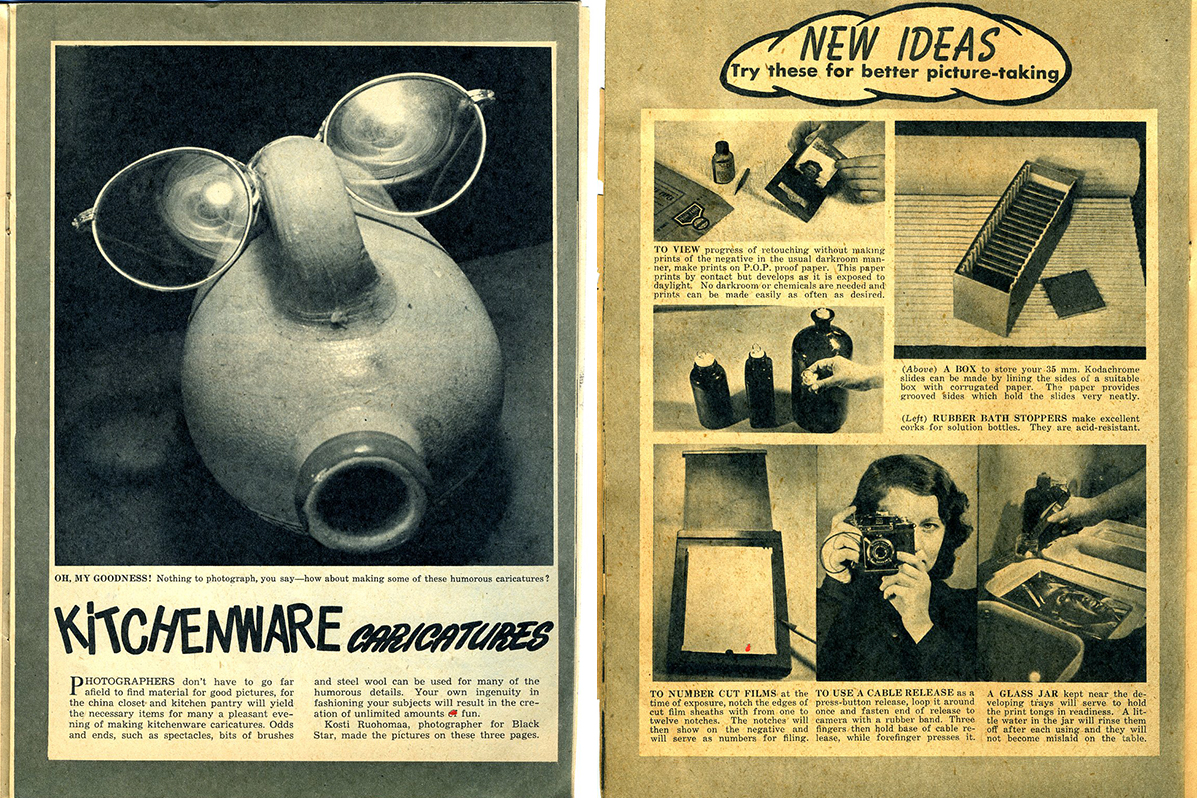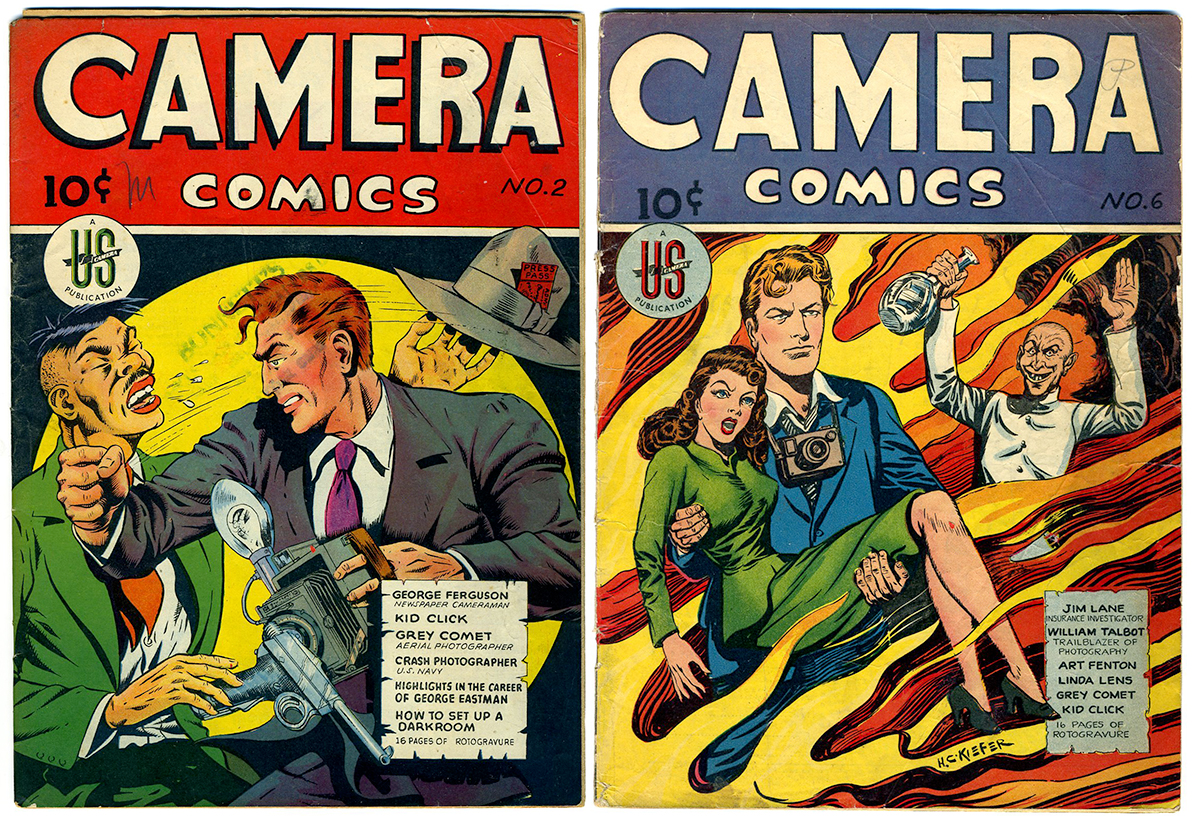 The short-lived series emerged when popular media like B-movies, detective novels and radio serials were awash in the drama, danger and ideology of the ongoing war in Europe and the Pacific. The booming genre of comic books was no exception, and in its imagery, storylines and even advertisements, Camera Comics gleefully conflates the action of shooting a camera with shooting a weapon. Boys too young to enlist as soldiers could fantasize about aiming their long lens out of an airplane to expose an enemy operation. "Snapshots at night mean bad days for the Japs!" screams an ad for flash photography.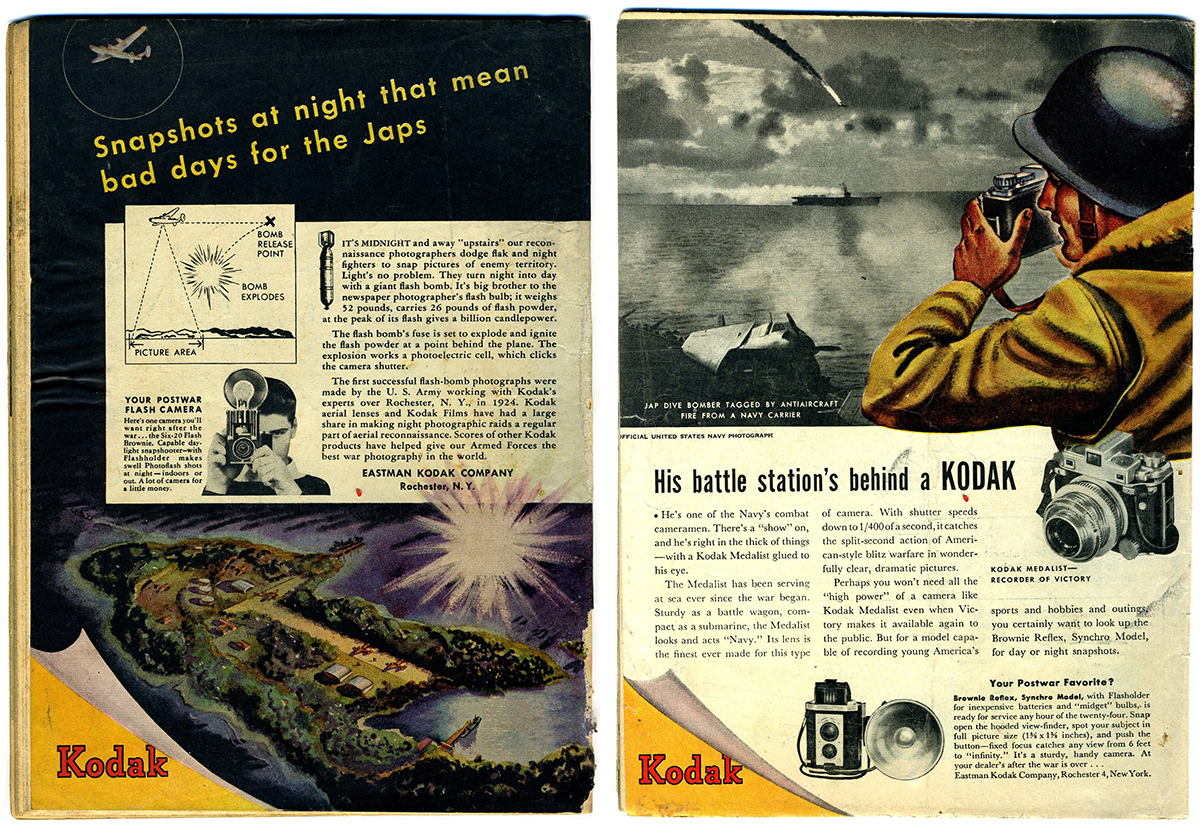 Boys aren't the only target audience, either: Camera Comics boasts its own endearing (if also patronizing) Rosie-the-Riveter egalitarianism. In Issue No.4 (Spring 1945, pictured below), lifestyle photographer Linda Lens is sent to an unnamed South American country to photograph a folkloric "Festival of Color," only to stumble—in her evening gown—onto a rebel-led coup d'etat in progress. Her photos save the day, foil the revolution and spare the life of her handsome Latin suitor—son of El Presidente. All in a day's work for Linda Lens!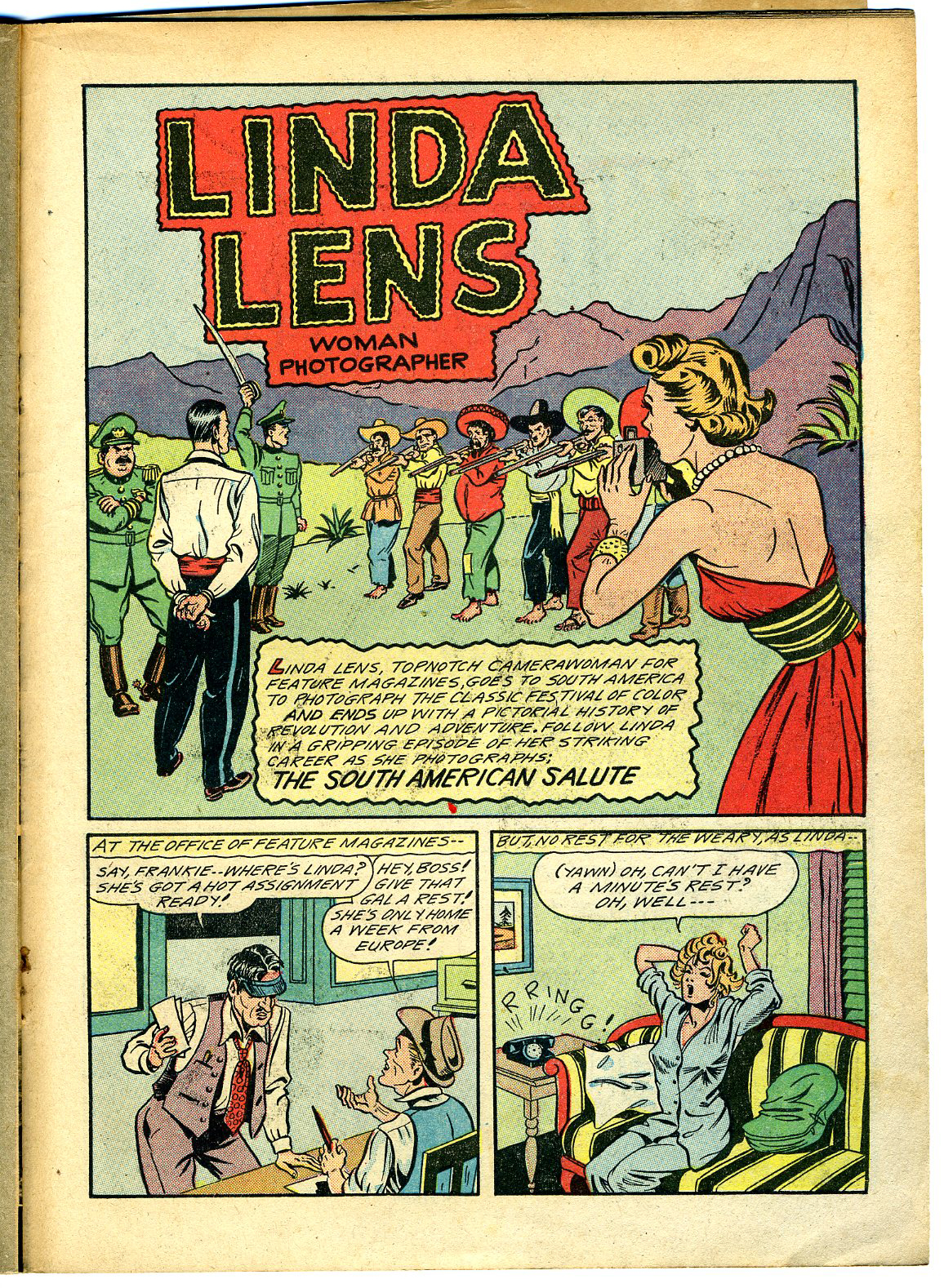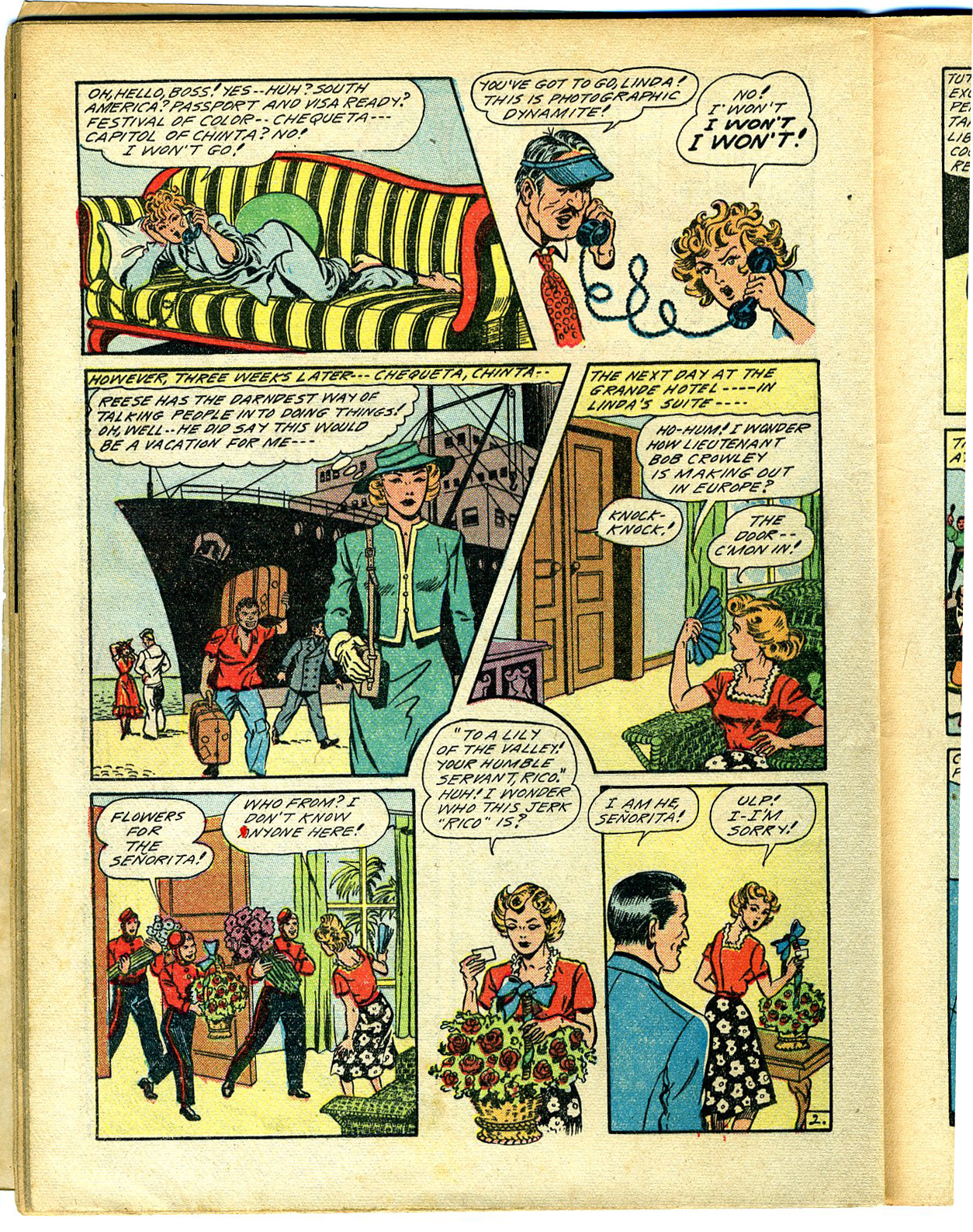 Camera Comics appeared just as photography as a hobby was becoming affordable for an ever-growing number of school-age children. Advertisers like Kodak were eager to reach this new generation of photography fans, preparing for the peacetime boom they hoped would soon arrive: "Here's one camera you'll want right after the war…" urges one ad.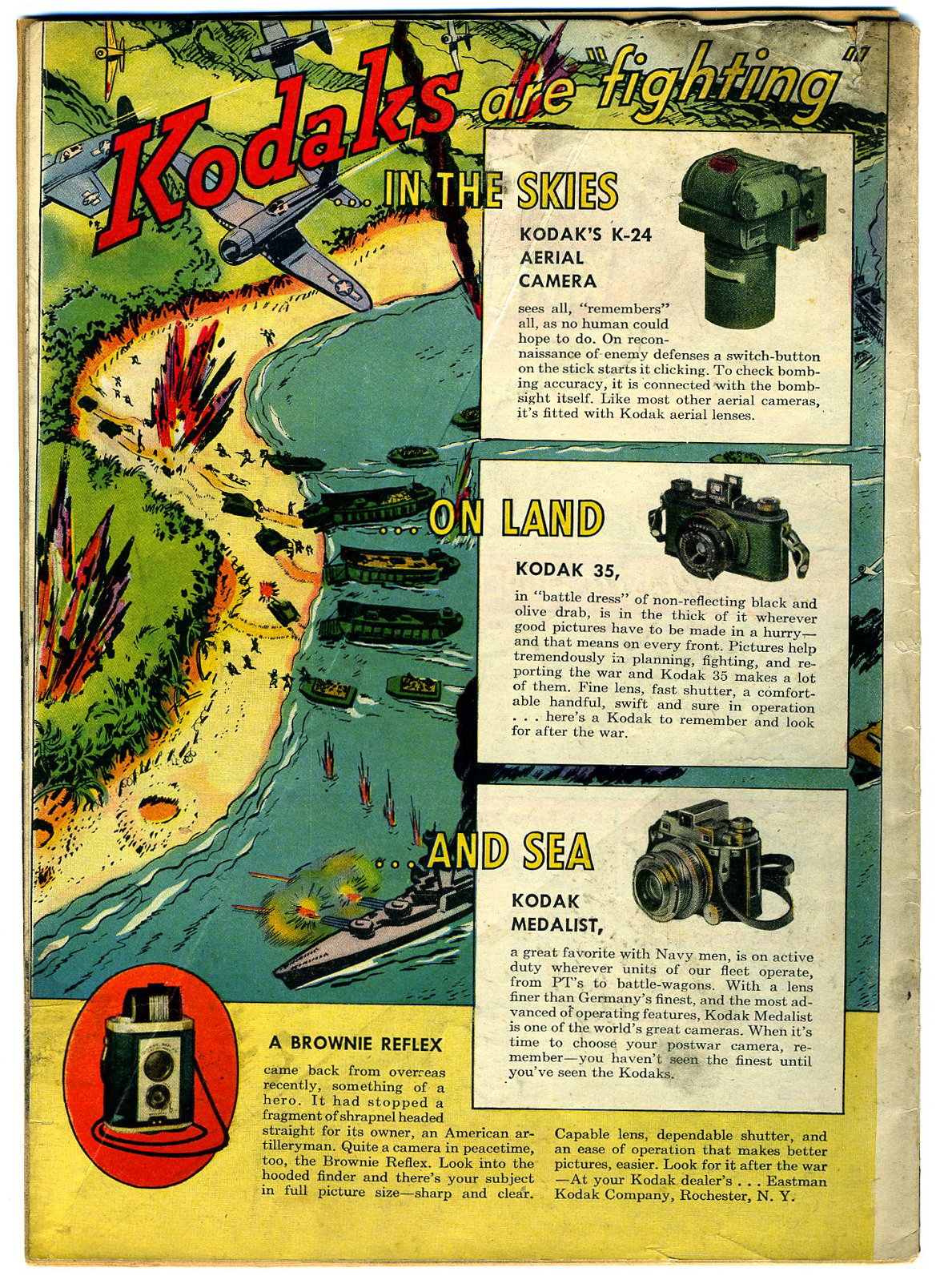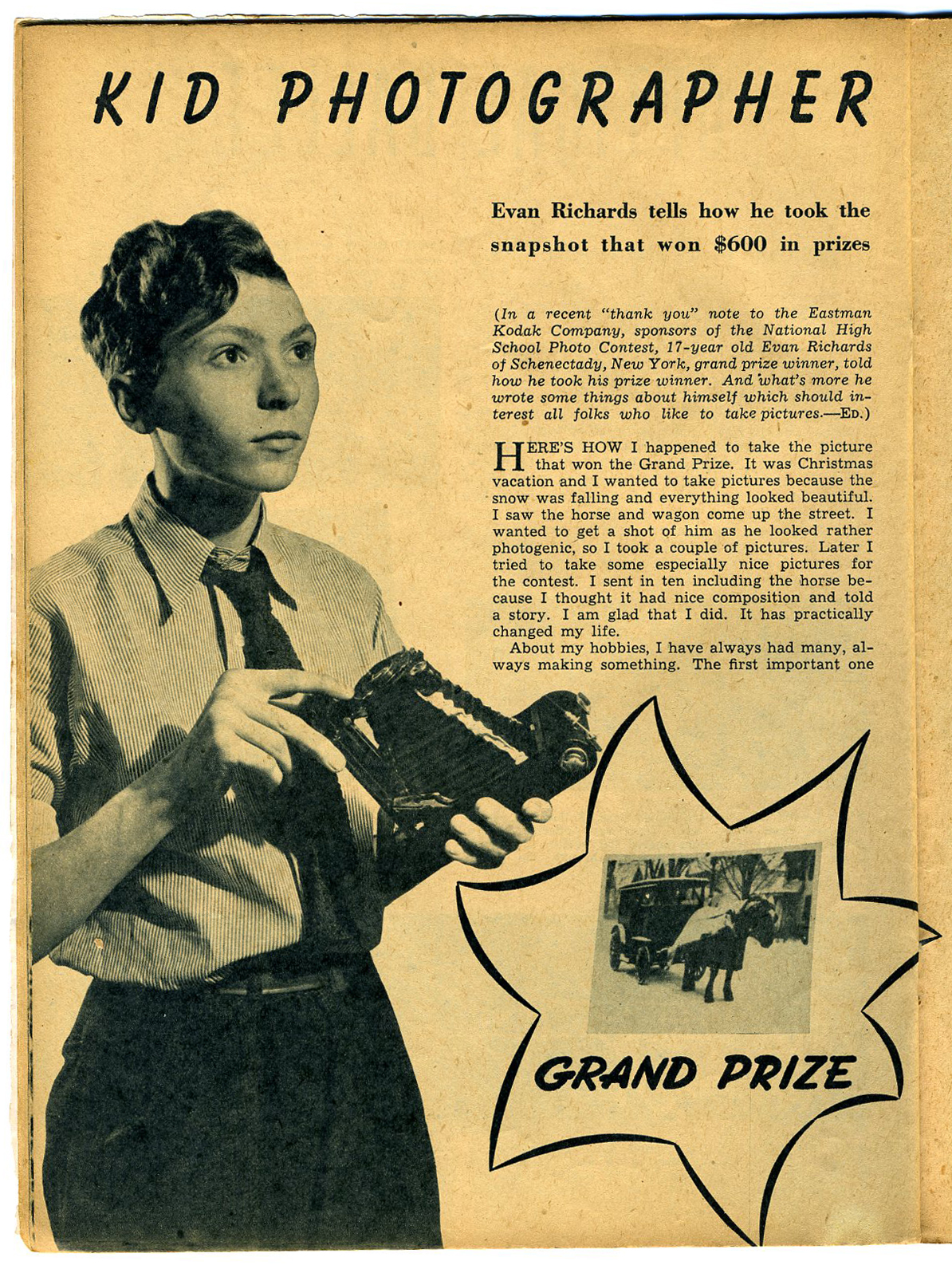 But despite efforts to widen the comic's appeal through the exploits of newsreel sleuths and insurance photographers, the single-topic focus of the series doomed it to a short life.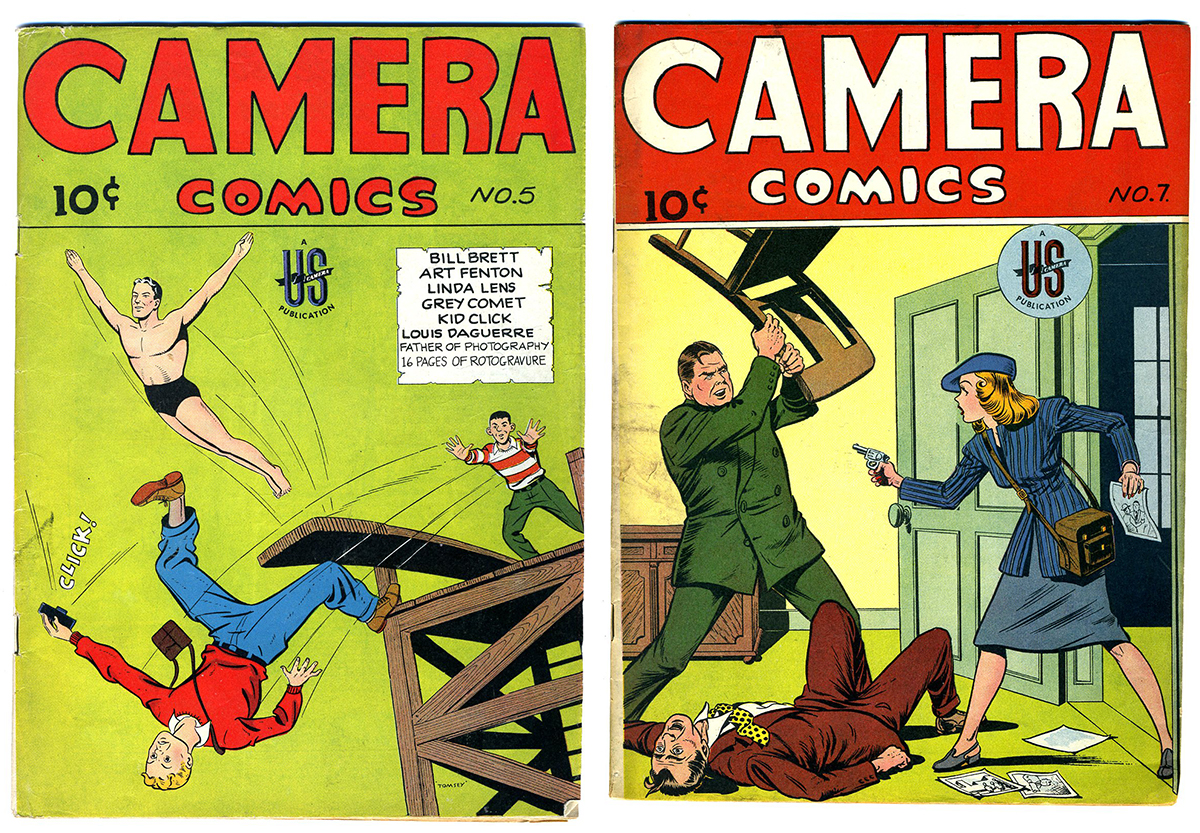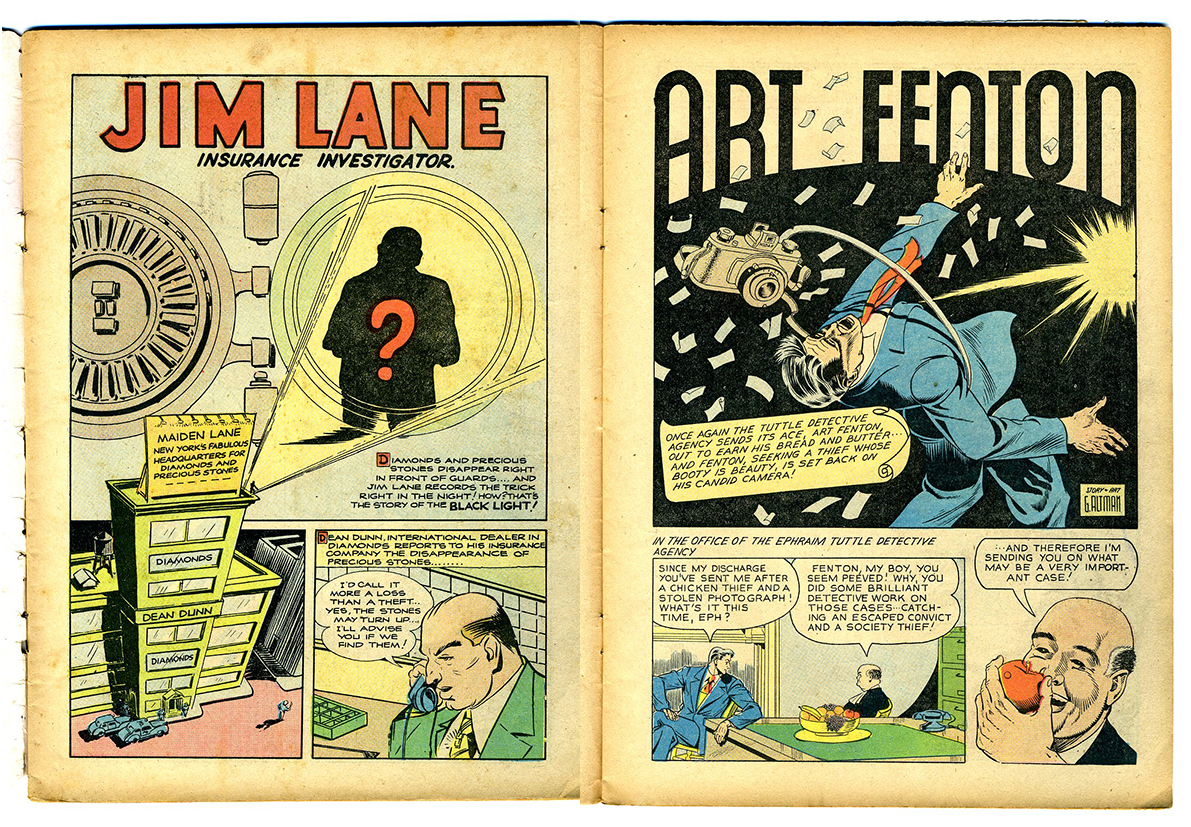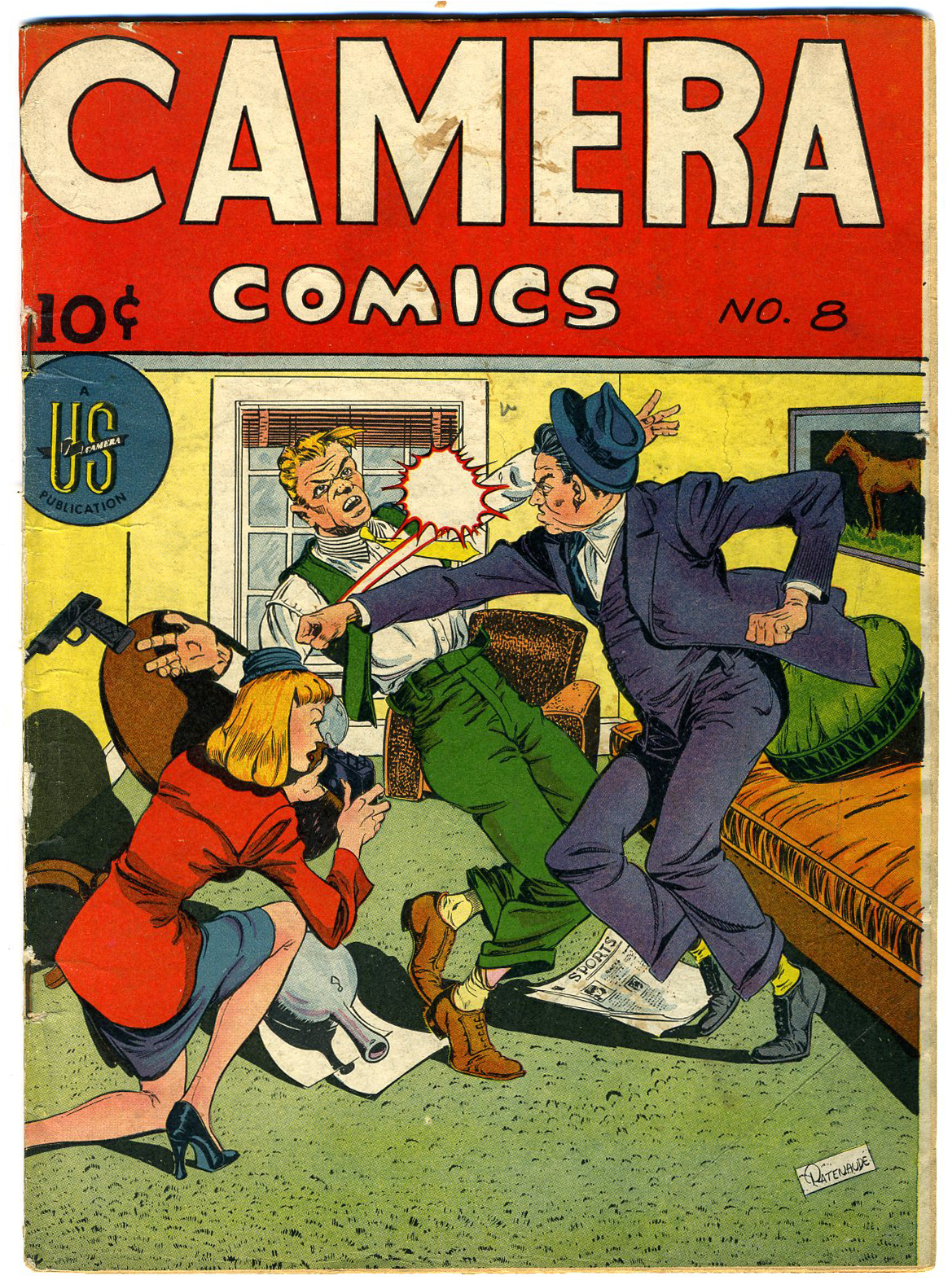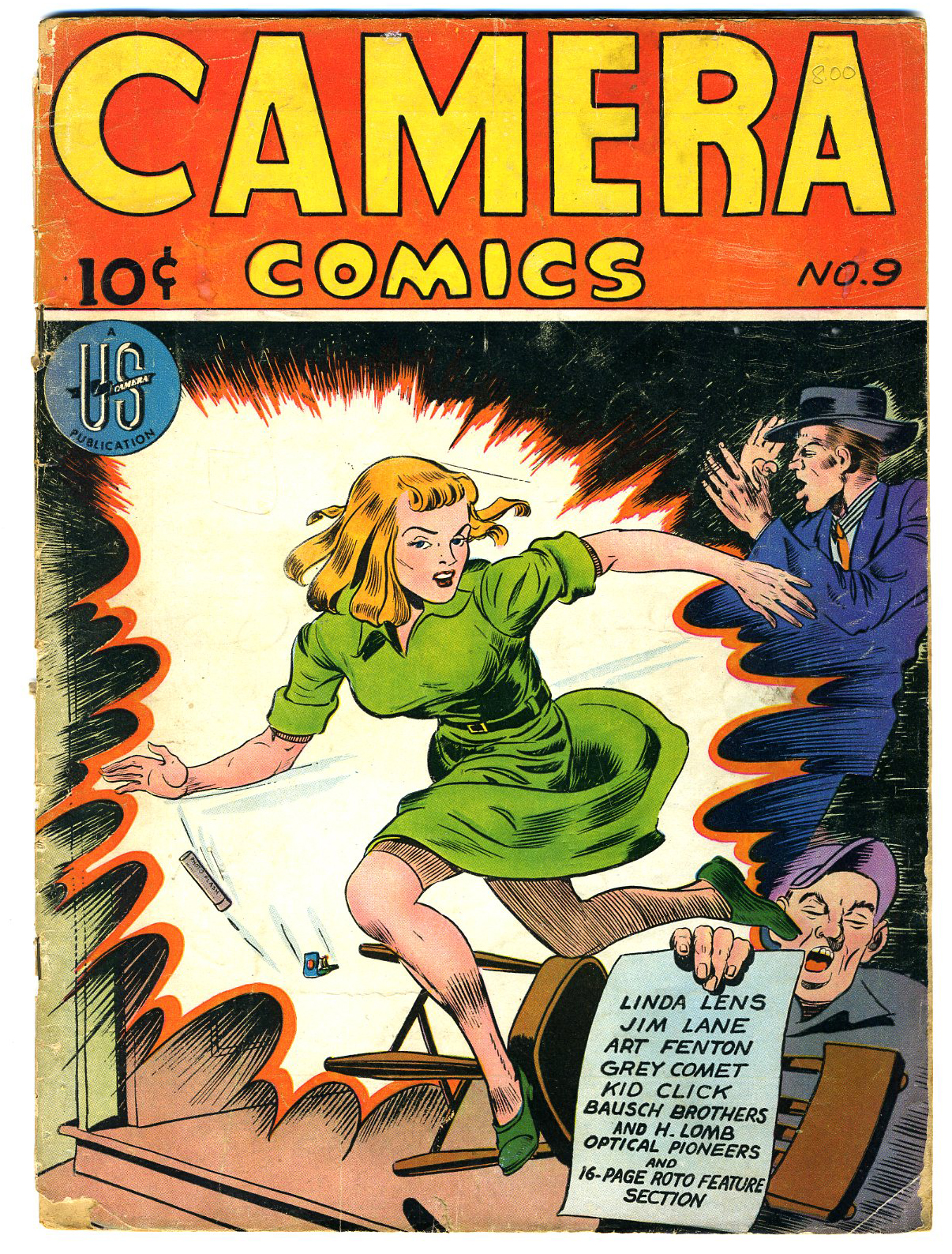 Once the war was over, so was Camera Comics. The last issue, No.9, was published in the Summer of 1946. Young photo buffs would soon turn to more specialized hobby magazines, while comics lovers would soon see their action heroes transformed by the Atomic Age, or like Captain America, disappear altogether.
Barbara Levine is an artist, collector and curator specializing in vintage vernacular photography and unusual collections. She is the author of several books on anonymous photographs and material culture including People Knitting: A Century of Photographs. Her website is www.projectb.com.