Boston Corbett was born Thomas H. Corbett in London, England, in 1832. Along with his family, he came to New York in 1839.
He would become famous as the self-castrated Christian soldier who killed John Wilkes Booth, the man who murdered President Abraham Lincoln.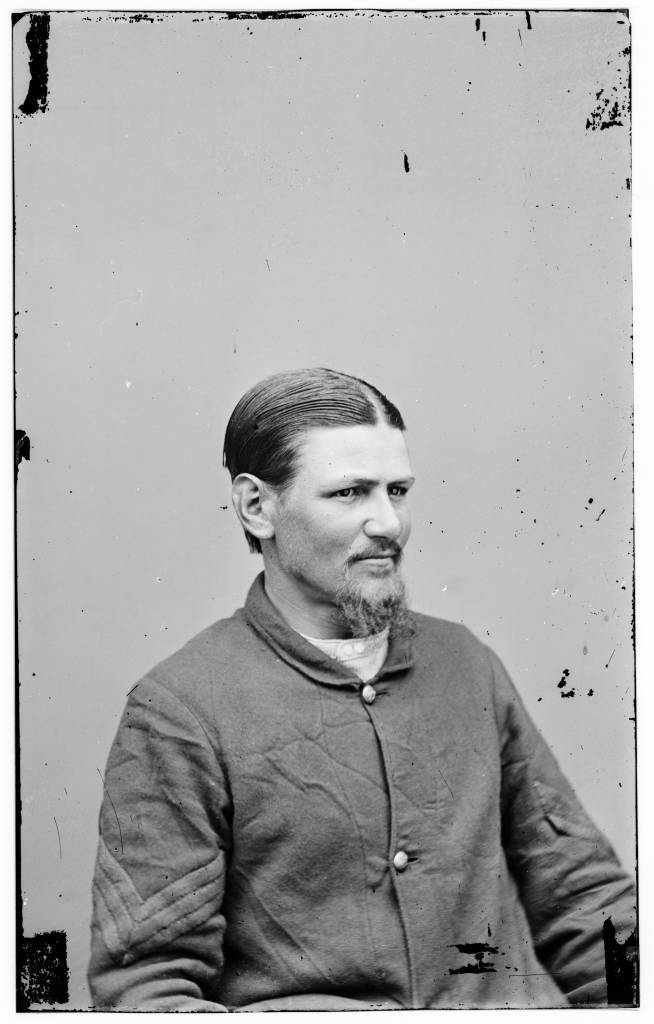 Twelve days after the murder, Corbett shot the injured Booth at Richard Garrett's Farm near Bowling Green, on April 25, 1865. Orders were to take the assassin alive. So. Why did Corbett shoot?
What do we know about the man who on July 16, 1858, castrated himself in response to becoming aroused by prostitutes? Was he part of a conspiracy to prevent Booth standing trial? Was he unhinged? Was he on a mission from God?
Bill Jensen writes in Washingtonian:
Corbett, you see, wasn't the kind of soldier who followed orders easily, unless they came from God. He was a fervent Christian, and his faith had seen him through four years of battle, not to mention a punishing stint in one of the harshest Civil War prisons. He was ready for the fight to end.

He walked closer to the fire, which a comrade had lit in an attempt to shake the fugitive loose, and stopped just paces away from the barn. Then he watched as Booth appeared to make up his mind by pointing his gun outside toward the Union troops, as if to fight his way out.

That was all Corbett needed to see. He defied Washington's orders and pulled the trigger. Booth fell to the ground, and hours later he was dead. Boston Corbett thus became Lincoln's Avenger: the man who killed the man who killed the President.
Jensen continues:
…the arc of Corbett's future shifted dramatically when his wife and first child died during the girl's birth.

Corbett became unhinged, seeking solace in the bottle. He staggered up and down New England, until one night in the late 1850s when he happened upon an animated scene on a Boston corner. A street evangelist was holding court, and Corbett was mesmerized by the message of God. He became a regular at sidewalk churches around the city, peppering street preachers' prayers with boisterous refrains of "Glory to God!" and "Come to Christ!"

The ministers eventually encouraged him to stake out a corner of his own, not so much because the young man had potential but to keep his annoying chorus at a distance. Corbett, now 26, took the advice. He would swear off liquor and grow his beard and hair long, styling himself in the image of Jesus. He also surrendered himself to a baptism by a Methodist minister—and was born again as Boston, in recognition of the town that saved him from the drink.
He changed his name "to honor the place where he first saw the light, as Christ had changed the names of Saul and Simon when he called them."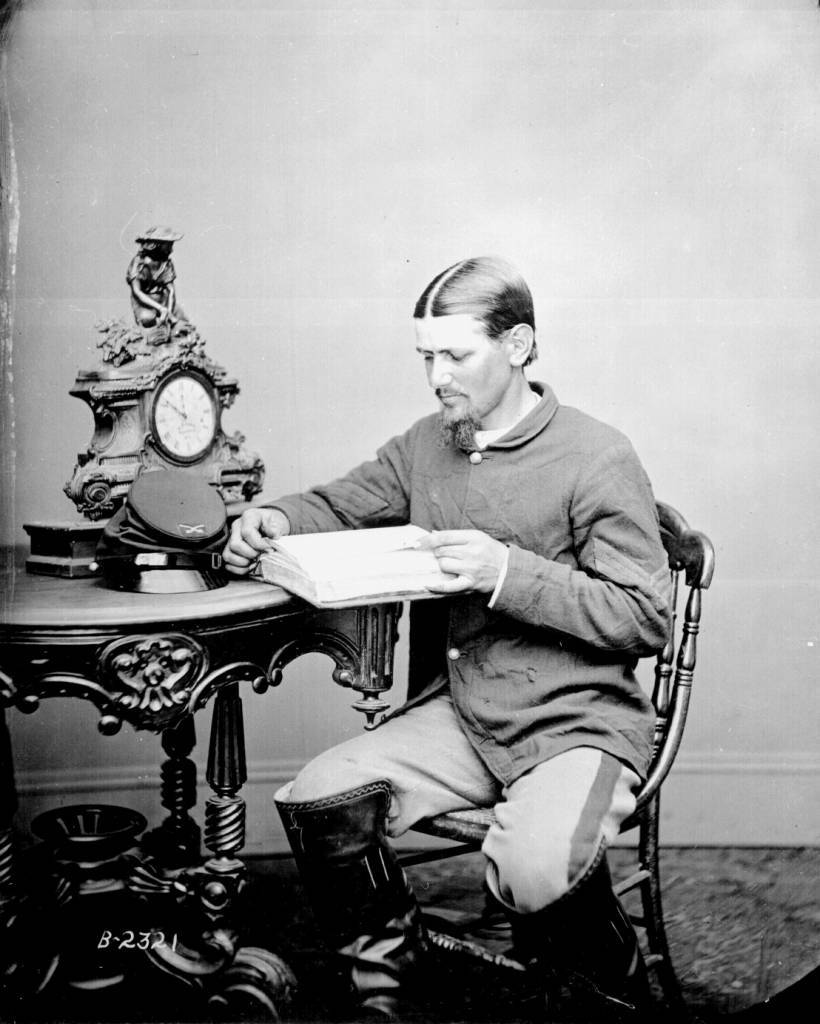 His rash tendencies exhibited themselves in strange ways. One day while he was ministering in the summer of 1858, Corbett was ogled by a pair of prostitutes, and the lower half of his body responded invitingly. He went home, took a pair of scissors, snipped an incision under his scrotum, and removed his testicles, then headed out to a prayer meeting.
Why? Well, it says in the Bible:
For there are some eunuchs, which were so born from their mother's womb; and there are some eunuchs, which were made eunuchs of men; and there be eunuchs, which have made themselves eunuchs for the kingdom of heaven's sake. He that is able to receive it, let him receive it.
—Matthew 19:12
After killing Booth, Corbett was investigated:
…The government detectives immediately cast aspersions on Corbett, the trigger-happy sergeant who had just deprived the nation of a trial for the President's murderer. All because, he said, "God Almighty directed me to." Instead of the assassin, it was Corbett who was sent back to Washington to be questioned.

In the end, Corbett was spared a court martial. Rather than punishing him, War Secretary Edwin Stanton declared him a patriot. "I did not fire the ball from fear," Corbett testified at the trial for Booth's conspirators in May of 1865, "but because I was under the impression at the time that he had started to the door to fight his way through, and I thought he would do harm to my men if I did not."

Corbett collected his small share— $1,653.85—of the $50,000 reward and asked to keep his horse. "He isn't very valuable," he told the New York Tribune. "But I've got so attached to him that I would like to take him home."
Fast forward to May 26, 1888. Corbett has wound up in a mental asylum in Topeka.
In 1887 Corbett was appointed assistant doorkeeper of the Kansas House of Representatives in Topeka. In the state house, on Tuesday, February 15, 1887, feeling paranoid after being threatened by several men in Topeka, Corbett pulled out his revolver, made some threats, and waved his weapon in the air. No one was hurt. Corbett was arrested, declared insane, and sent to the Topeka Asylum for the Insane.
He escaped.

Booth was buried at sea. Well, so they said.
In reality, Booth was laid to rest on land.
Although in 1937 a travelling show was displaying this mummy purported to be John Wilkes Booth.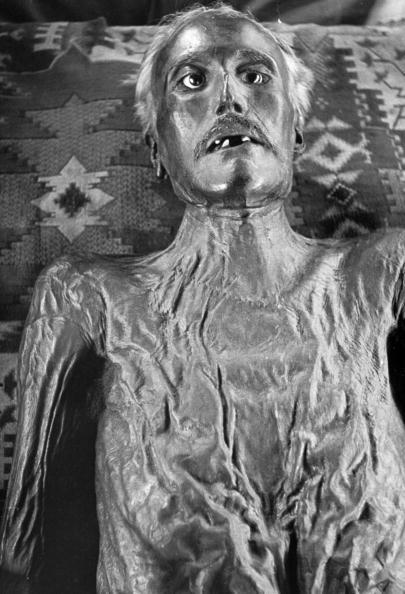 As for Corbett, well, he was never seen again…