BORING Christmas Games brings you 1979's Canberra Visitor: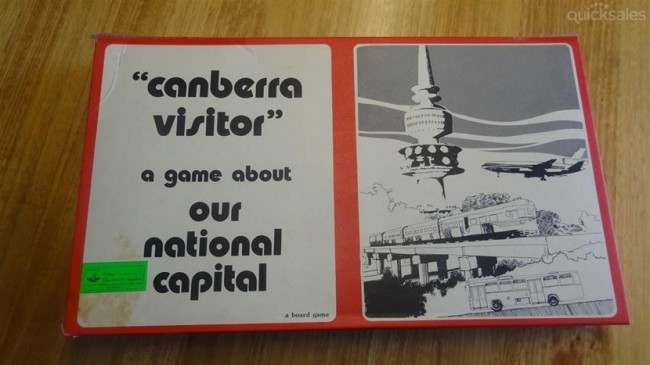 Original 1979 Australian board game about the nation's capital. Very quaint and earnest game about Canberra's landmarks with comically pedestrian "event" cards such as "Most unusually, it starts to rain. Shelter for awhile. Miss one turn" or "Your transport breaks down but a friendly Canberran gives you a lift". Possibly, the most boring game ever. Great collector's item or to play at an election party.

Condition: box has a stain on the left corner but the inside contents are as new. I suspect this was never/rarely played.