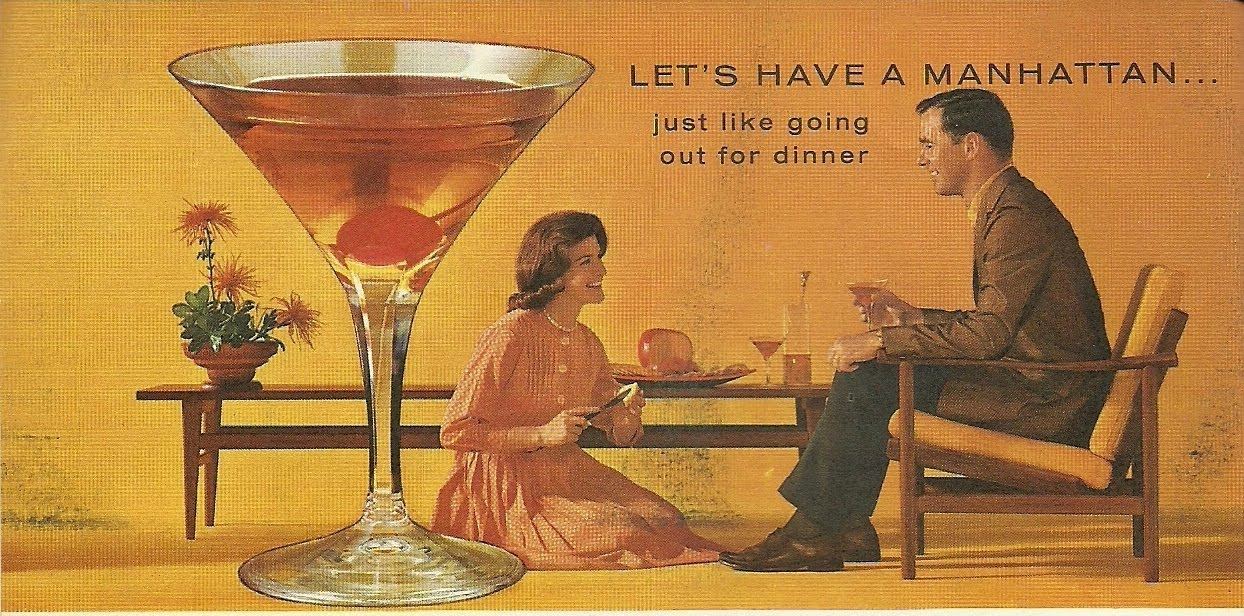 Here's a couple magazine inserts by booze peddlers from the 1960s.  The first is perhaps the best depiction of the Mad Men era I've ever seen.
"That's right, baby doll. Butter my bread on the floor before me, while I sit on my throne in regal comfort. You may have a drink when the buttering is done."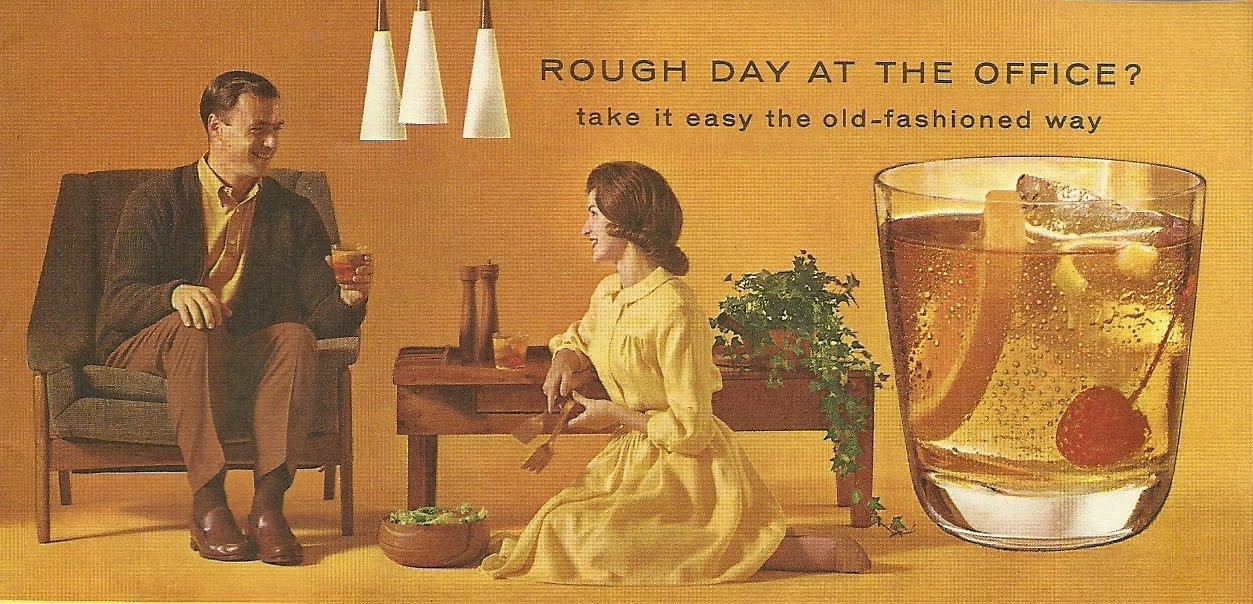 Rough day at the office?  I'm sure flirting with secretaries, chain-smoking two packs of Winstons, and ploughing through a half a bottle of Bourbon on your "extended lunch break" can be very taxing.  Good thing there's the wife to wait on you hand-and-foot when you decide to come home.  Nothing goes better with a salad than a glass of whiskey.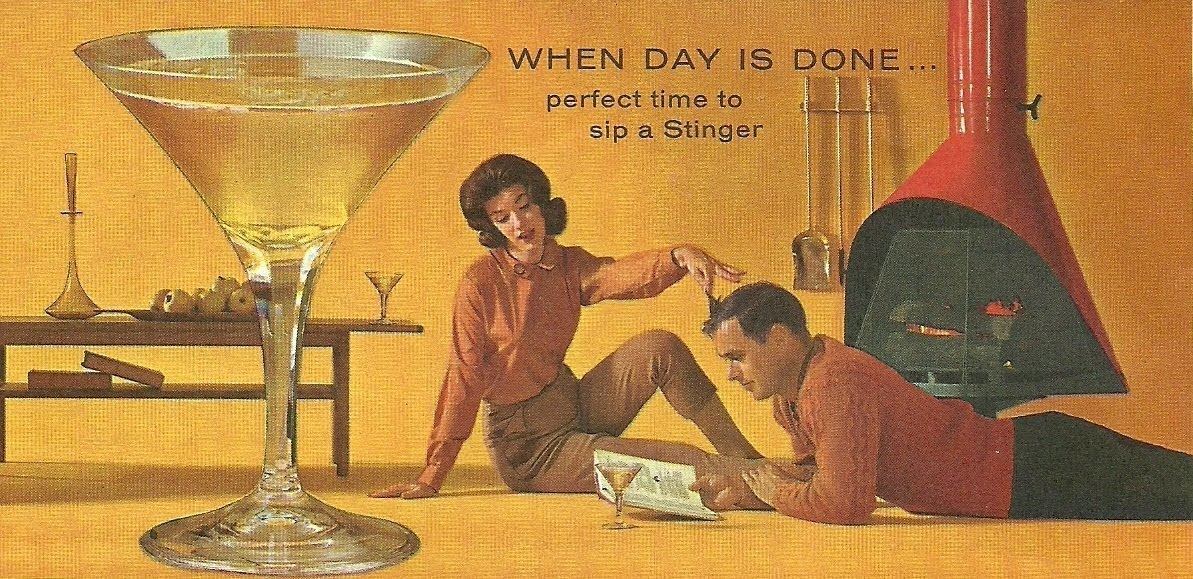 After the whiskey-n-salad,
it's time to read while your wife stares at you longingly.
But, in a few short years, the Mad Men way of life would be traded in for the equally strange pathos of the Swingin' Sixties…..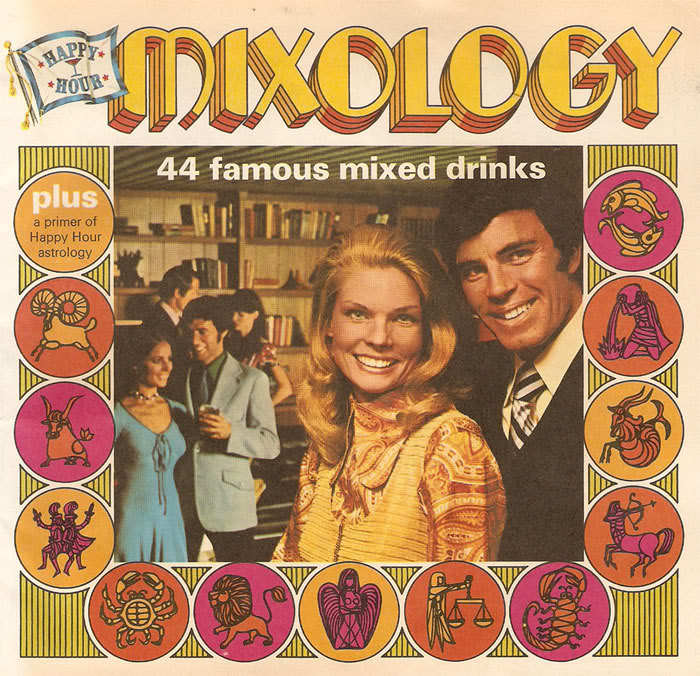 "Mixology", is the perfect blend of cocktails and Hippie Occultism.  What better way to chase a Whiskey Sour than with Numerology and the Dark Arts?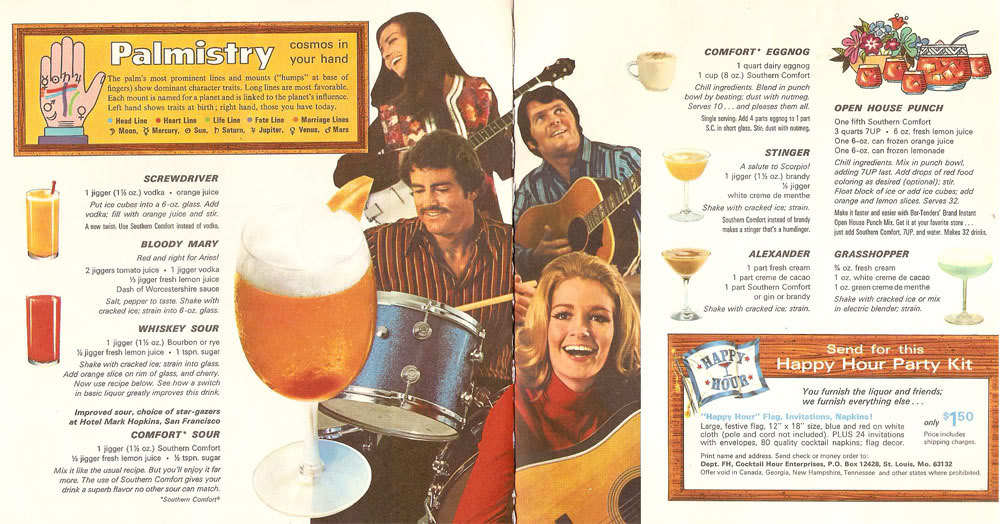 Those with a good eye for old-school celebs will note Cathy Lee Crosby on the cover and Deidre Hall on the page above.  Deidre, as you may recall, was not only a fixture on Days of Our Lives, but also was Electra Woman (Electra Woman & Dyna Girl). A personal fave.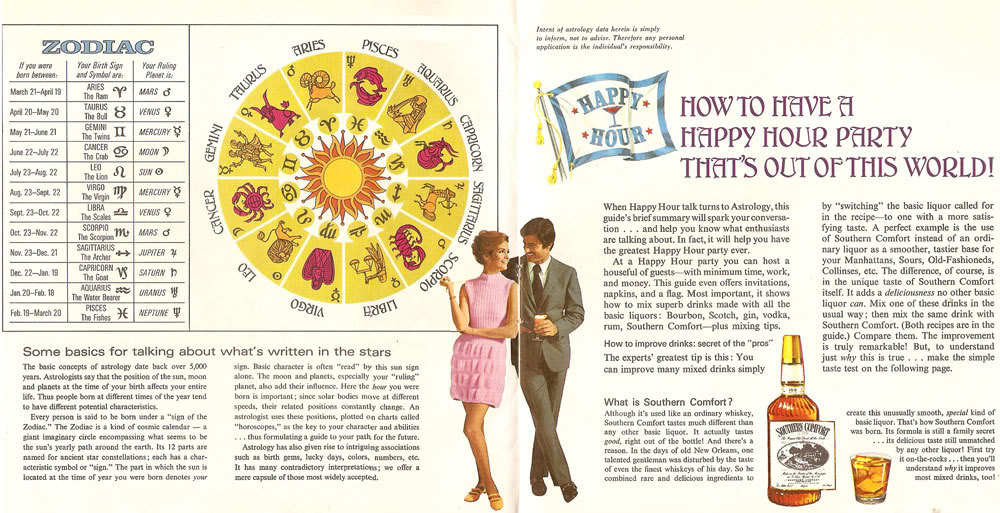 If this booze brochure looks a tad familiar, it's because it made the list of "10 Regrettable Examples of Occult Lameness".  That article should have won a Pulitzer or at the very least a Peabody… but I'm not bitter.  I do this as a service to humanity, not for the prestige.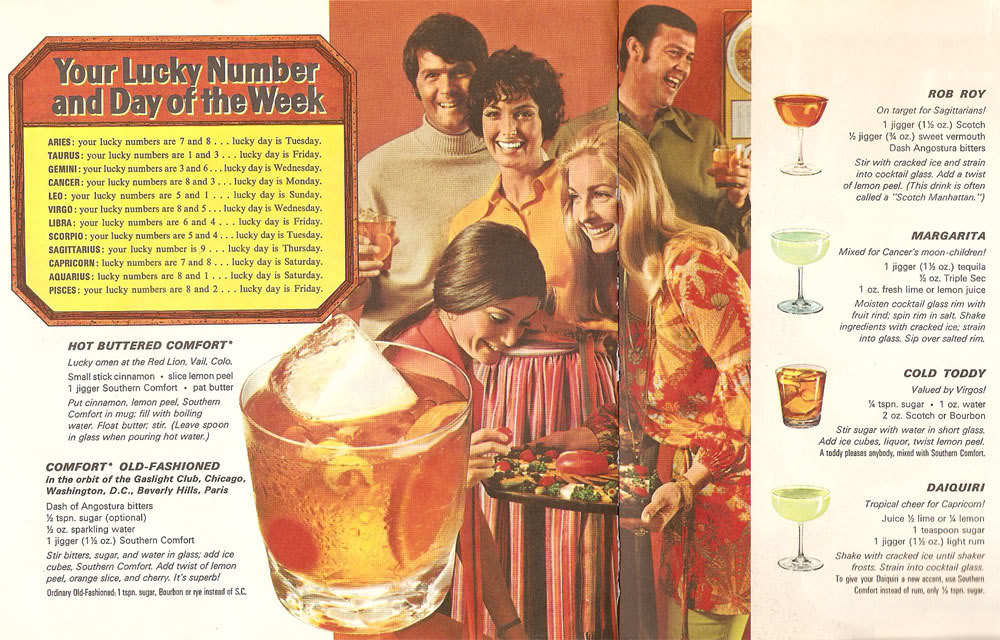 I'm a Taurus and it says my lucky day is Friday – amazing!  This numerology and horoscope stuff must be true.   How else can you explain how they knew my favorite day was Friday?   Okay, my favorite is actually Saturday, but they were still only one day off.
Cheers!