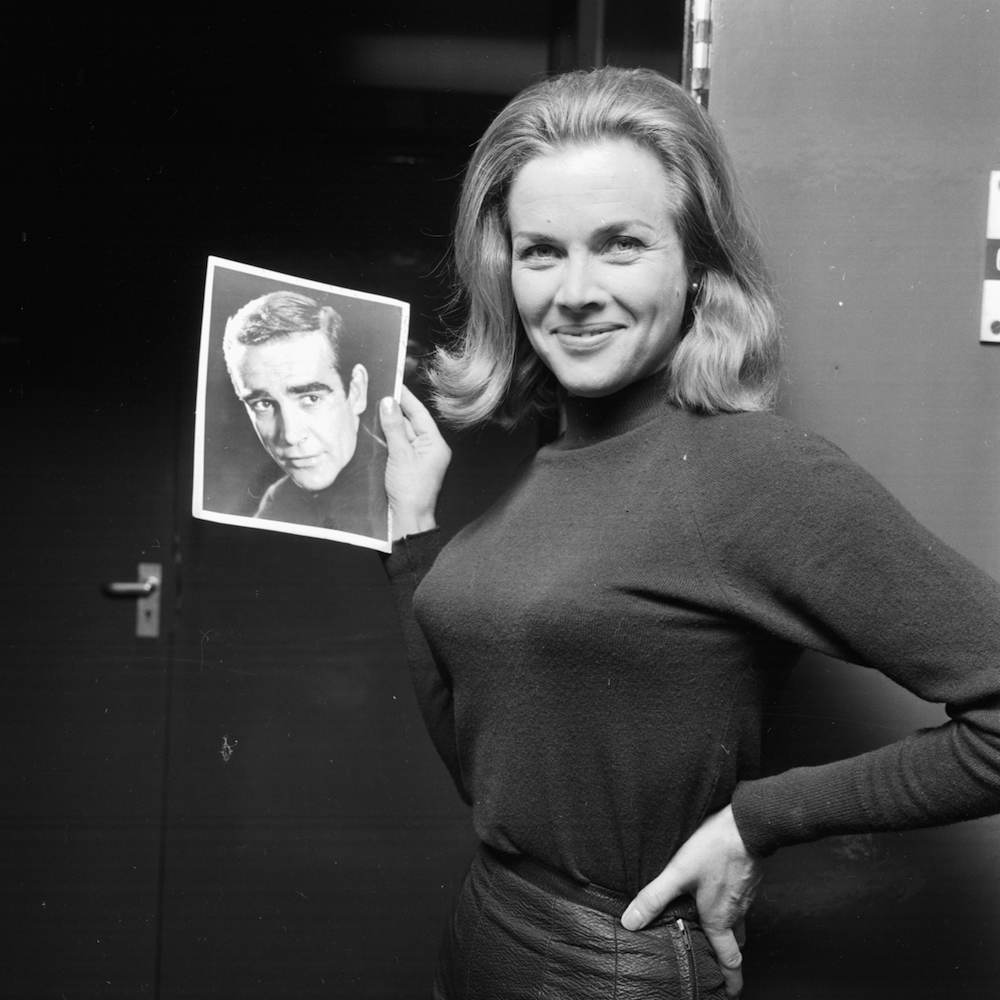 Book of The Day is Honor Blackman's Book of Self Defence (akaHanden Thuis Heren…!' (Hands Off, Gentlemen…!)). Published in 1965, it featured Blackman being repeatedly attacked by Joe Robinson and his brother Doug. Joe was a British wrestler and stuntman on Bond films. Blackman was, of course, Bond's Pussy Galore.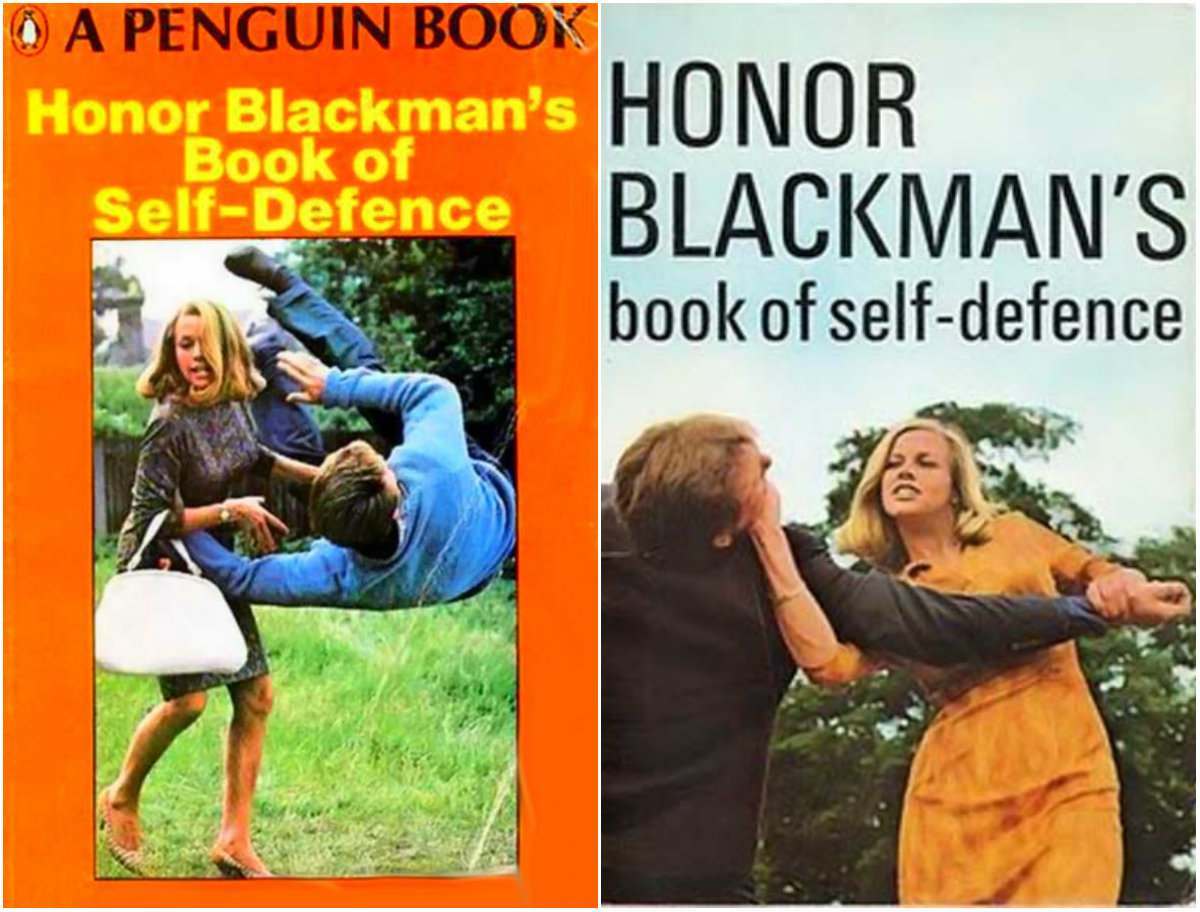 Honor knew her judo. She was brown belt when the book was published.
"It was on Panton Street and Joe and Doug Robinson were my instructors, and they said it was down in the basement," the then 85-year-old actress recalled at a Reavenging The Avengers stage panel in late 2010. "I arrived at the premises and started to go down the steps… and the smell! Everybody's sweating down there. And I got to the bottom and all of the mats were damp because everybody sweats and they're breaking falls and banging like mad. And I fondly thought—quite rightly, I think—that I might have a private lesson. Not a bit of it! I was in there with the chaps. And there I was and I had to put gear on and everything, and they'd never had a woman before, so there wasn't anywhere for me to change.
"There was this scraggy little piece of curtain in one corner and they said 'Well, you go behind there and change.' So I went behind there and there was a line of pegs with grotty jock straps and I thought 'Well, this is going to be fun.'"
May 20, 1966 issue of Life Magazine:
"She encourages pretty young things to take up judo purely as a precautionary measure," the article, ripe with mid-'60s sexism, explains. "If a man were going to attack someone, he'd be a fool to pick me," she says. "So I've never had to use judo in real life, though it's a relief to know I could. But it's great for the figure, good for the nerves and nice to have tucked away for disasters."