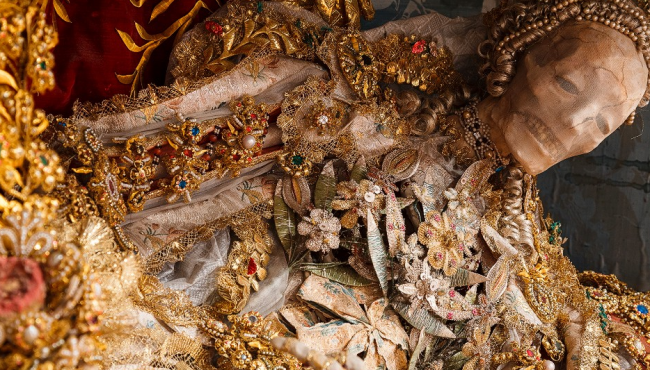 In his book Heavenly Bodies: Cult Treasures and Spectacular Saints from the Catacombs, Koudounaris records the bejewelled skeletons of Christian martyrs found in the catacombs under Rome in the late 16th century.
Sent to Catholic churches and religious houses in German-speaking Europe to replace the relics that had been destroyed in the wake of the Protestant Reformation, the skeletons were reassembled and richly adorned with precious jewels and costumes.
Venerating human remains is not to everyone's tastes. Pouring wax over skulls and bones to form a kind of skin adds a ghoulish air.
Paul tells us why:
It provided a new and important form of propaganda: these skeletons, shipped northward and then decorated in this elaborate and opulent way, were a means to say that the greatest glory is reserved for those who remain true to the faith, and are willing to make the ultimate sacrifice in its name. In effect, the extravagant decoration of these skeletons provided a symbol of the glory that those who remained faithful to the Catholic church could expect in heaven.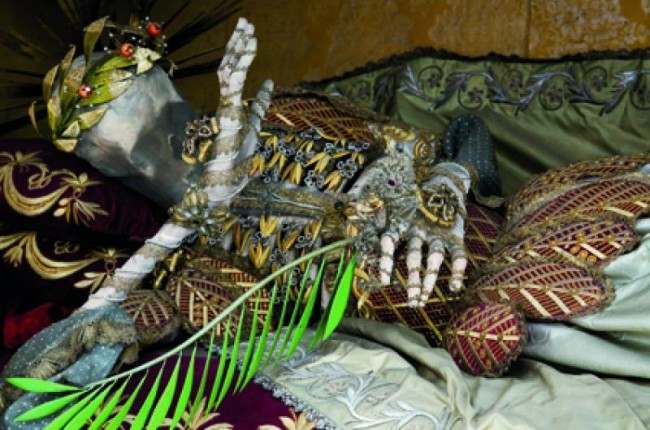 "[T]he process of ascertaining which of the thousands of skeletons belonged to a martyr was a nebulous one. If they found "M." engraved next to a corpse, they took it to stand for "martyr," ignoring the fact that the initial could also stand for "Marcus," one of the most popular names in ancient Rome. If any vials of dehydrated sediment turned up with the bones, they assumed it must be a martyr's blood rather than perfume, which the Romans often left on graves in the way we leave flowers today. The Church also believed that the bones of martyrs cast off a golden glow and a faintly sweet smell, and teams of psychics would journey through the corporeal tunnels, slip into a trance and point out skeletons from which they perceived a telling aura. After identifying a skeleton as holy, the Vatican then decided who was who and issued the title of martyr."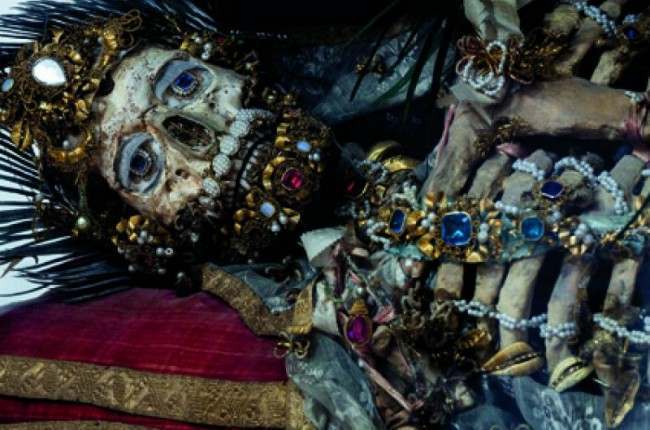 Spotters: The Unnaturalist