"The muses are ghosts, and sometimes they come uninvited."
― Stephen King, Bag of Bones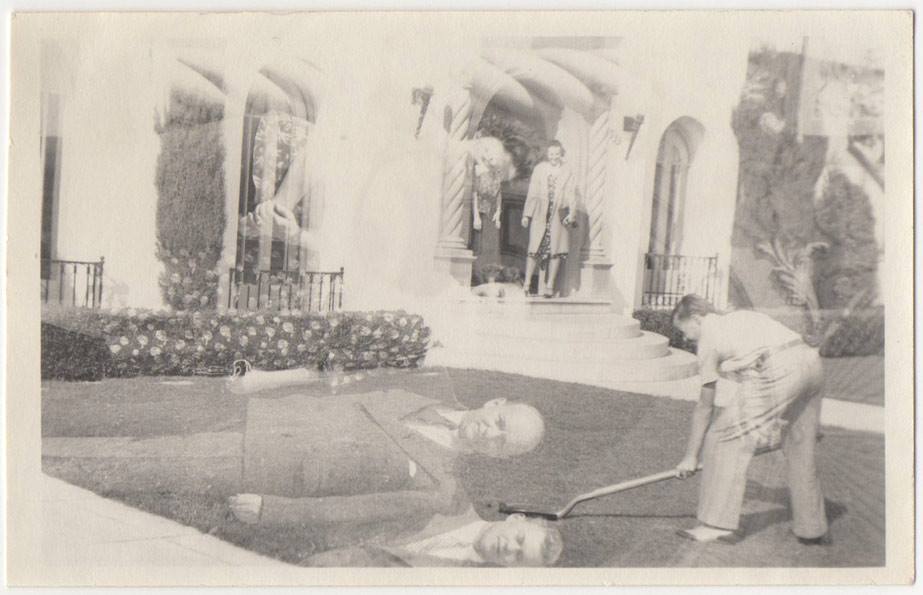 Is it bad photography when a snapshot results in a double exposure? Or are these pictures hints of something more, ghosts, wraiths and doppelgangers, apparitions of the living? Whatever the reason, these pictures are compelling.
"When I was a kid I worried that when I woke up, I'd find my family having breakfast with my doppelgänger. We would fight to the death, and then my family would peacefully finish breakfast."
― Fran Krause, Deep Dark Fears
"Don't matter if you believe in them or not. If they're there, they're there,' Mrs. Phipps said."
― Joan Lowery Nixon, The Haunting
Life may change, but it may fly not;
Hope may vanish, but can die not;
Truth be veiled, but still it burneth;
Love repulsed -but it returneth."
― Percy Bysshe Shelley, Prometheus Unbound
"It's not only what we have inherited from our father and mother that walks in us. It's all sorts of dead ideas, and lifeless old beliefs, and so forth. They have no vitality, but they cling to us all the same, and we can't get rid of them."
― Henrik Ibsen, Ghosts
"Oh, outcast of all outcasts most abandoned! –to the earth art thou not forever dead? to its honors, to its flowers, to its golden aspirations? –and a cloud, dense, dismal, and limitless, does it not hang eternally between thy hopes and heaven?"
― Edgar Allan Poe, William Wilson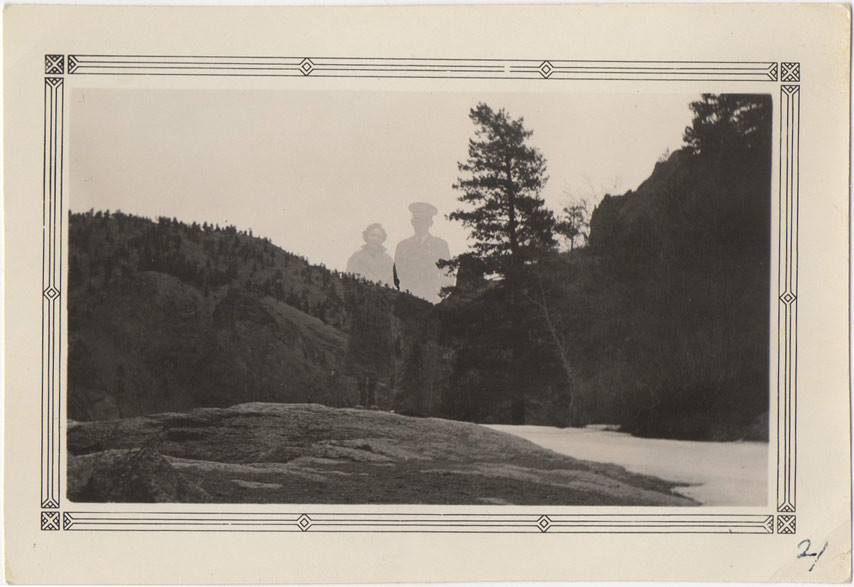 And as the moon from some dark gate of cloud
Throws o'er the sea a floating bridge of light,
Across whose trembling planks our fancies crowd
Into the realm of mystery and night,—

So from the world of spirits there descends
A bridge of light, connecting it with this,
O'er whose unsteady floor, that sways and bends,
Wander our thoughts above the dark abyss.
– Henry Wadsworth Longfellow, Haunted Houses
"Beside himself with shame and despair, the utterly ruined though perfectly just Mr. Golyadkin dashed headlong away, wherever fate might lead him; but with every step he took, with every thud of his foot on the granite of the pavement, there leapt up as though out of the earth a Mr. Golyadkin precisely the same, perfectly alike, and of a revolting depravity of heart. And all these precisely similar Golyadkins set to running after one another as soon as they appeared, and stretched in a long chain like a file of geese, hobbling after the real Mr. Golyadkin, so there was nowhere to escape from these duplicates — so that Mr. Golyadkin, who was in every way deserving of compassion, was breathless with terror; so that at last a terrible multitude of duplicates had sprung into being; so that the whole town was obstructed at last by duplicate Golyadkins, and the police officer, seeing such a breach of decorum, was obliged to seize all these duplicates by the collar and to put them into the watch-house, which happened to be beside him . . . Numb and chill with horror, our hero woke up, and numb and chill with horror felt that his waking state was hardly more cheerful . . . It was oppressive and harrowing . . . He was overcome by such anguish that it seemed as though some one were gnawing at his heart."
― Fyodor Dostoyevsky, The Double
Via: Luc's blog