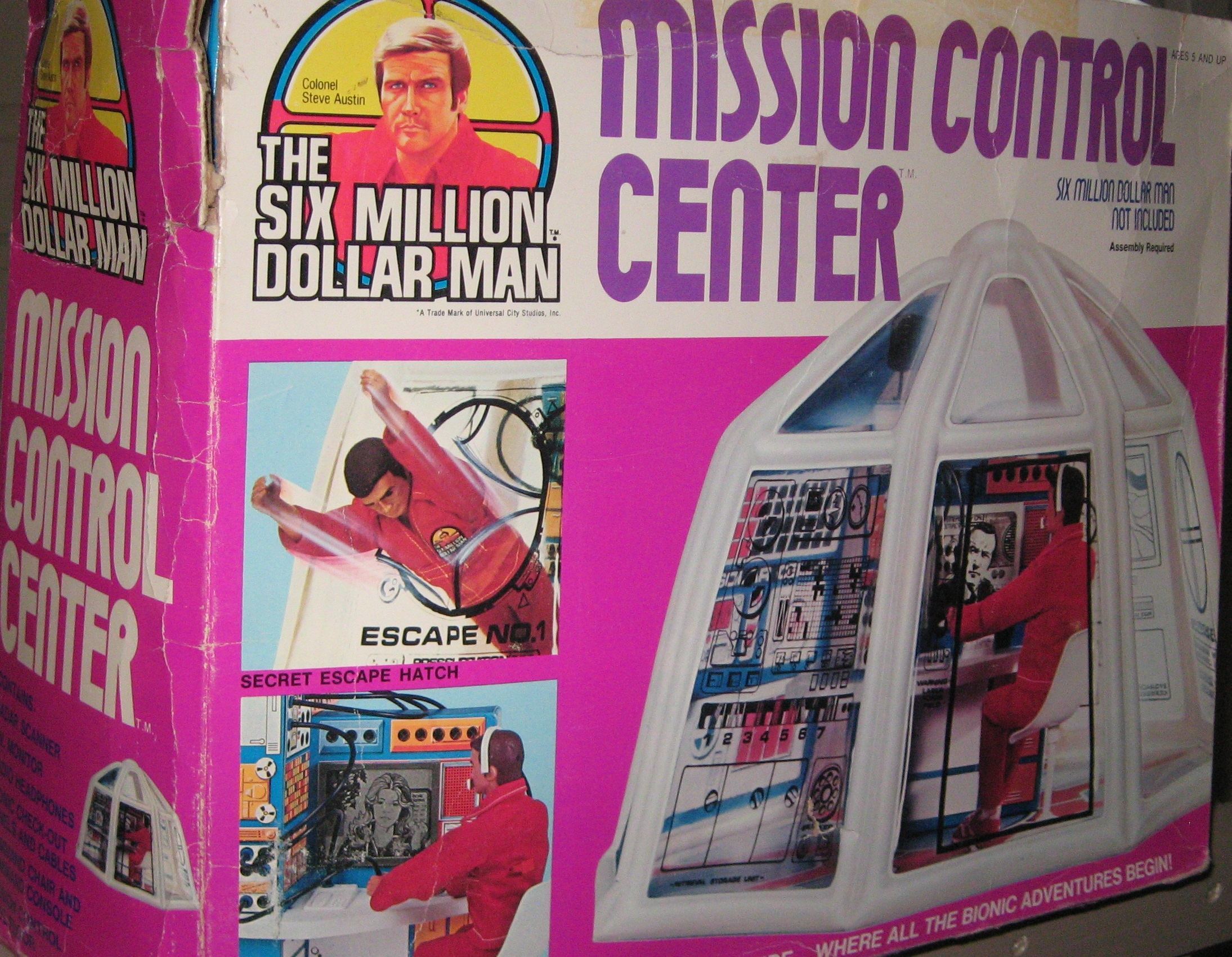 Although fans of my generation may forever associate Kenner with its incredible line of Star Wars (1977) action figures, vehicles, and playsets, the same company also had a hit in the 1970s with an earlier pop culture property tie-in: Universal's The Six Million Dollar Man (1973-1978) and The Bionic Woman (1976-1978).
In the years immediately preceding the release of George Lucas's blockbuster, these bionic superheroes ruled toy store shelves with an impressive series of large-scale toys.
The whole line began with this  impressive toy: the Six Million Dollar Man action figure (replete with "bionic eye") and the Rescue and Transport Center.  This two-for-one toy could serve as either Colonel Steve Austin's (Lee Majors) space capsule, or the operating table upon which he was surgically altered with bionic upgrades.
https://youtu.be/Xj3–kt7TO0
The idea of having an action figure of a mid-level Washington D.C. bureaucrat may not sound terribly exciting. But Kenner's Oscar Goldman was marketed and sold with the greatest accessory, perhaps, in action-figure history: an exploding briefcase.
If you opened the brief-case in the correct fashion, you could operate a nifty control panel, read secret files (in tiny manila folders), contact field agents and so on.
Open it the wrong way, however, and you'd be greeted with an explosive self-destruct sequence. The outer panel of the case would blow out, and the interior would now be ashes and ruins.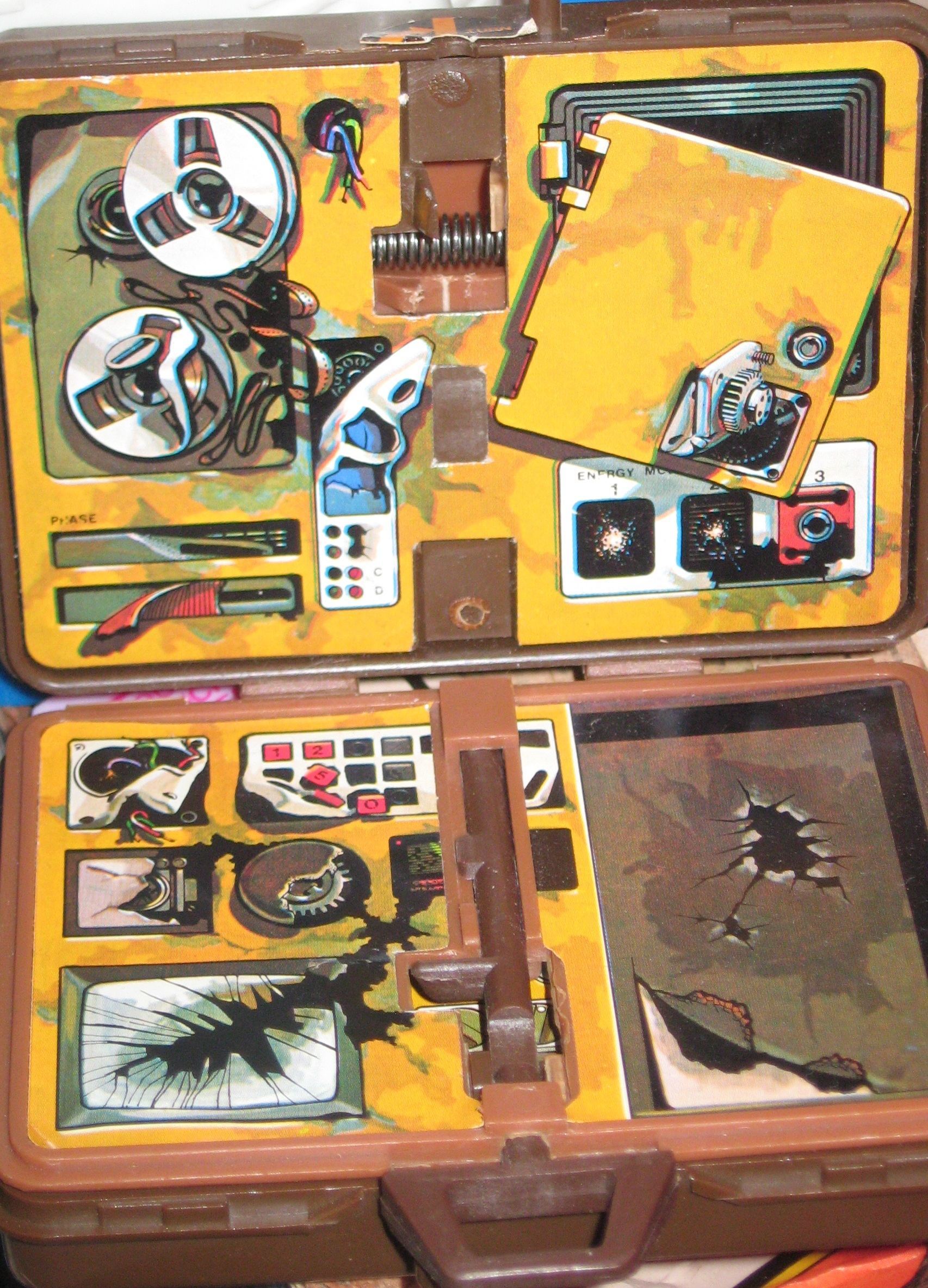 As Kenner's bionic toy line expanded, Steve Austin received new implants, including the "bionic grip" featured in the toy commercial below. Similarly, new costumes and suits would allow him to conquer new terrain, as the "Mission to Mars" set explains.  Here, he donned a very cool space suit.
Every good superhero requires a good villain, and Kenner raised the bar with two fantastic toy villains.  First there was the Bionic Sasquatch, for which I could find no toy commercial on YouTube, alas.
But feast your eyes on marvelous Maskatron: an android who could wear the face of Steve Austin, Oscar Goldman, or guest star John Saxon.  Maskatron was Steve's ultimate enemy, and a toy that every kid in the 1970s absolutely had to have.
Next, if you desired to to recreate The Six Million Dollar Man in toy form, you needed some kind of field Headquarters where Steve could contact Oscar and the O.S.I. (Office of Scientific Investigation).
This inflatable Mission Control Center fit the bill.  It featured removable, two-sided screens (featuring views of Oscar and Maskatron) and 1970s-style computer banks. It also came with a transmitter antenna, and head-phones for Steve.
If Jaime Sommers (Lindsay Wagner) was more to your taste, then the Bionic Woman Sports Car was the perfect toy ride for the Bionic Woman. The car not only had ample trunk-space, but under the hood was a bionic plug-in station where you could re-power your favorite hero.
The Fembots — creepy androids — were another incredibly popular villain during the Bionic Era, featured in the three part story "Kill Oscar" and later, "Fembots in Las Vegas."
Here, as you can see in the video below , Kenner pit a Fembot action figure against Jaime.  Who was real, and who was…a Fembot?
Lastly, if Kenner's top-of-the-line action figures weren't your thing, you could always create the Bionic characters — Steve, Jaime and Maskatron — in Play-Doh form.