No amuse-gueules, suburban dinner parties (or, worse still, urban ones), egg white enemas, coulis, gastro-pubs, wheatgrass juice or Gwyneth Paltrow, the Hollywood mainstay who writes on food as if in morbid dread that it will hurt her, each morsel a prelude to a new intolerance. Bette Davis (April 5, 1908 – October 6, 1989) was just fine with a Mustard Gelatin Ring.
Gelatin. The stuff that made food suspend on the plate and filled a mould. Could Davis make the gelatinous gunk popular? Was she behind the mid-Century boom in gelatin dishes – or just another victim of the craze for longevity on a plate?
In Celebrity Cookbook by Johna Blinn (1981) readers could experience the Davis diet.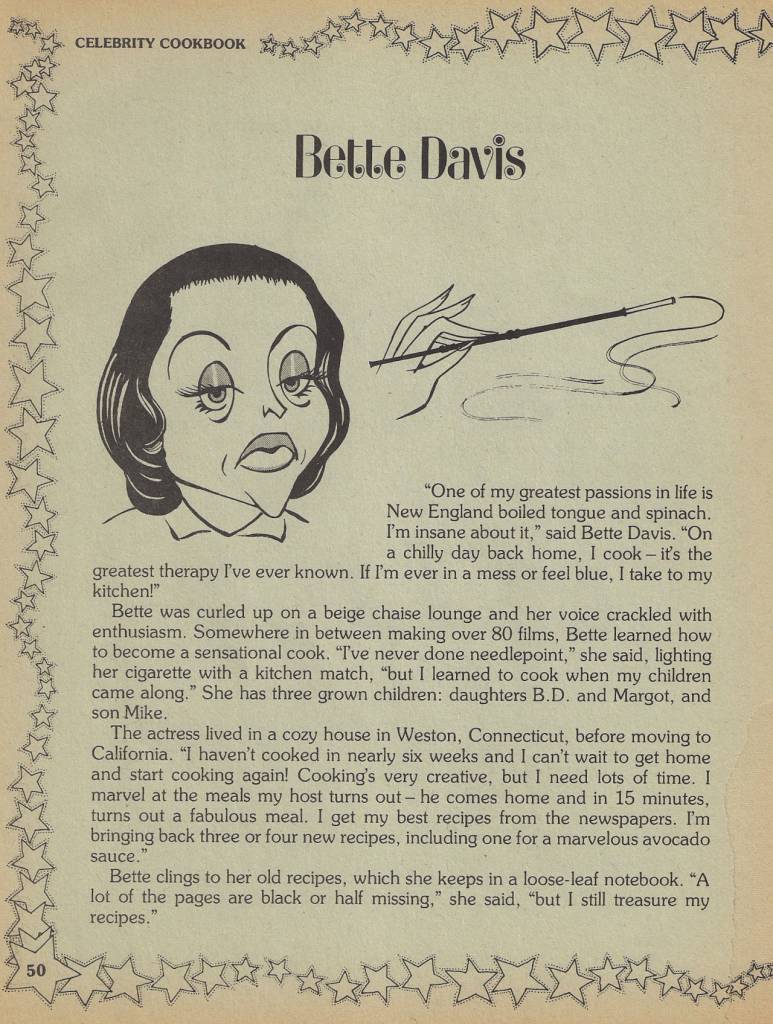 "One of my great passions in life is New England boiled tongue and spinach. I'm insane about it."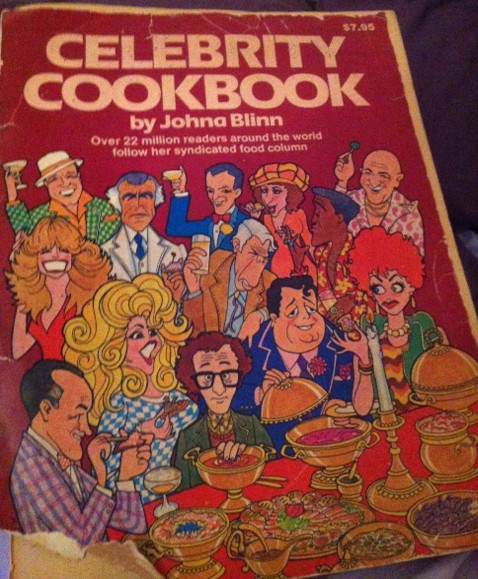 Can you remember all the stars name-checked?
A little macabre note on how Natalie Wood liked cooking on boats (the actress died age just 43 when she fell from a yacht).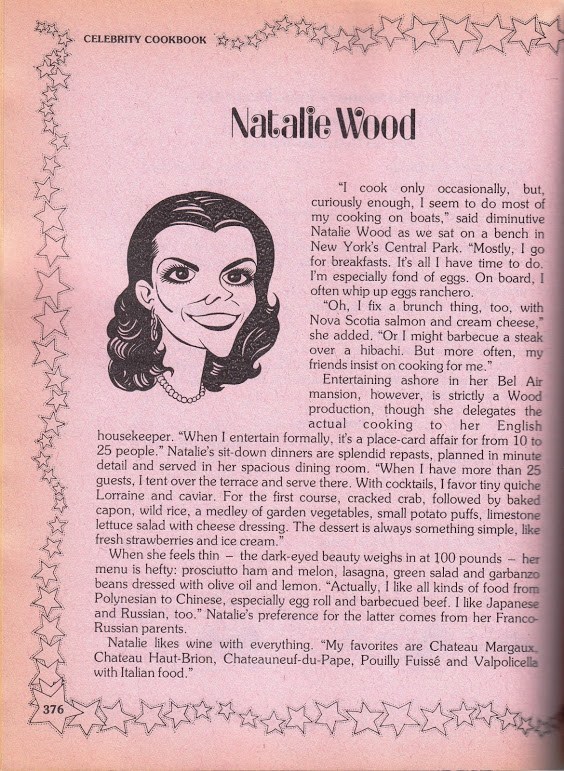 And now for that mustard ring.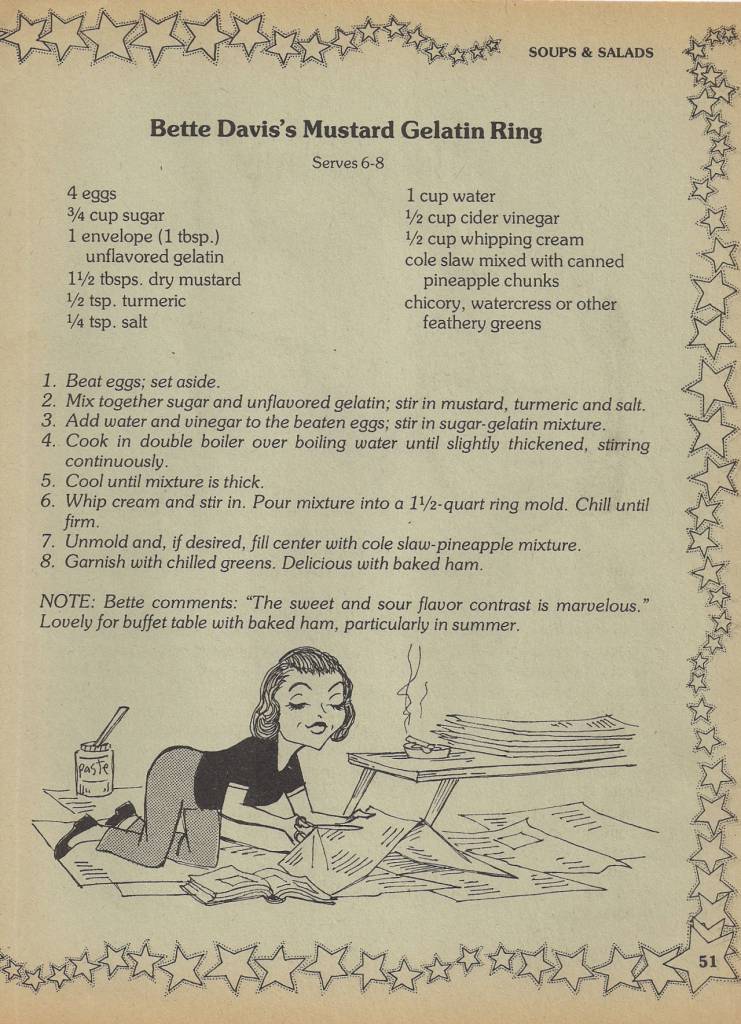 And someone made it. The post-mortem:
Tastes of: regret.