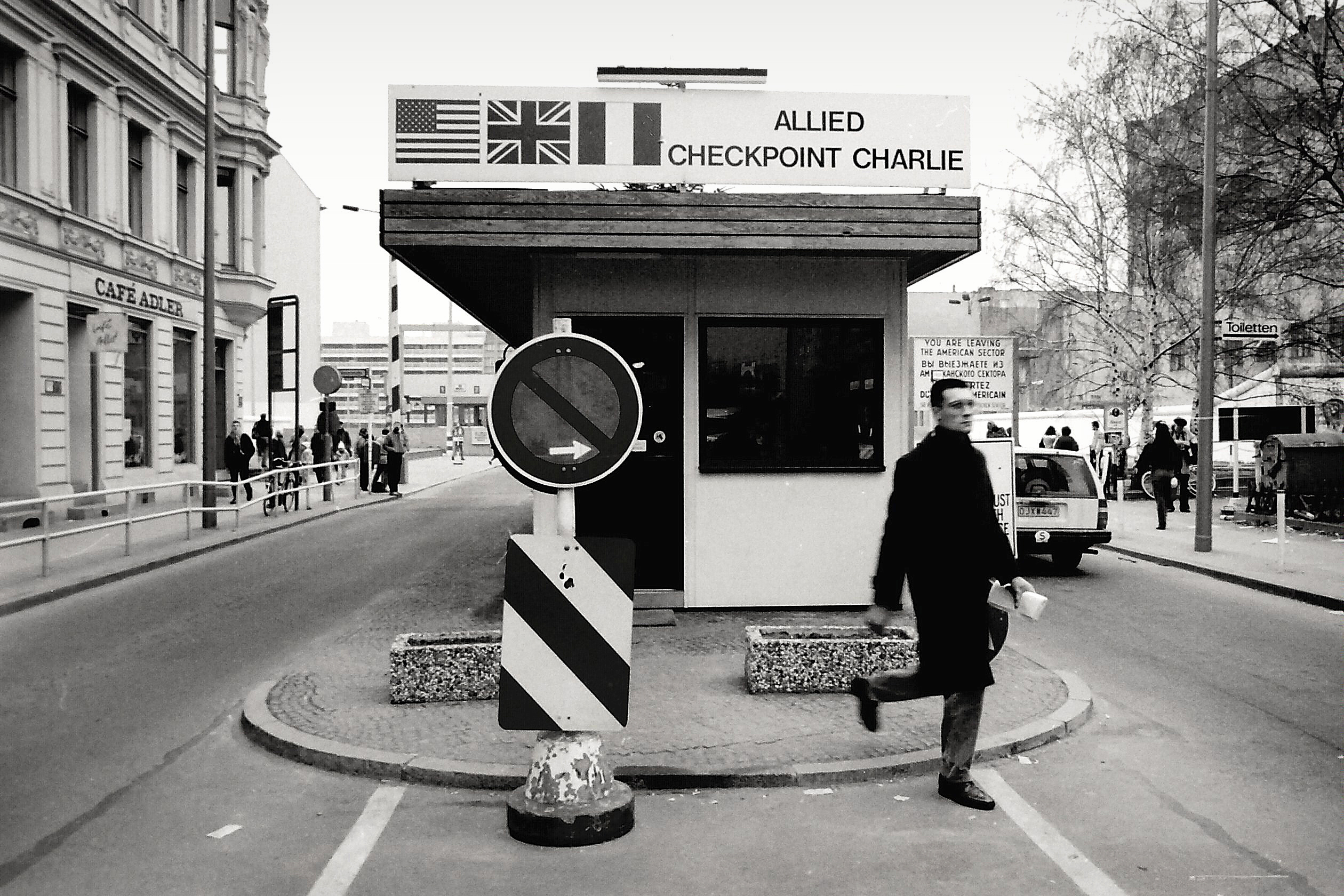 "In December 1989 I got the offer to go to Berlin from an old Birmingham mate who had friends living there," says British photographer Richard Davis. The Wall had ceased to function on the 9th November 1989 and travel between East and West Berlin opened up without restrictions.
"It was my first time in Berlin and I found it amusing how much it reminded me of life back home in Hulme, Manchester. The Concrete, the graffiti, the burnt-out cars and the constant overcast skies. I loved it straight away, so perfect for photography."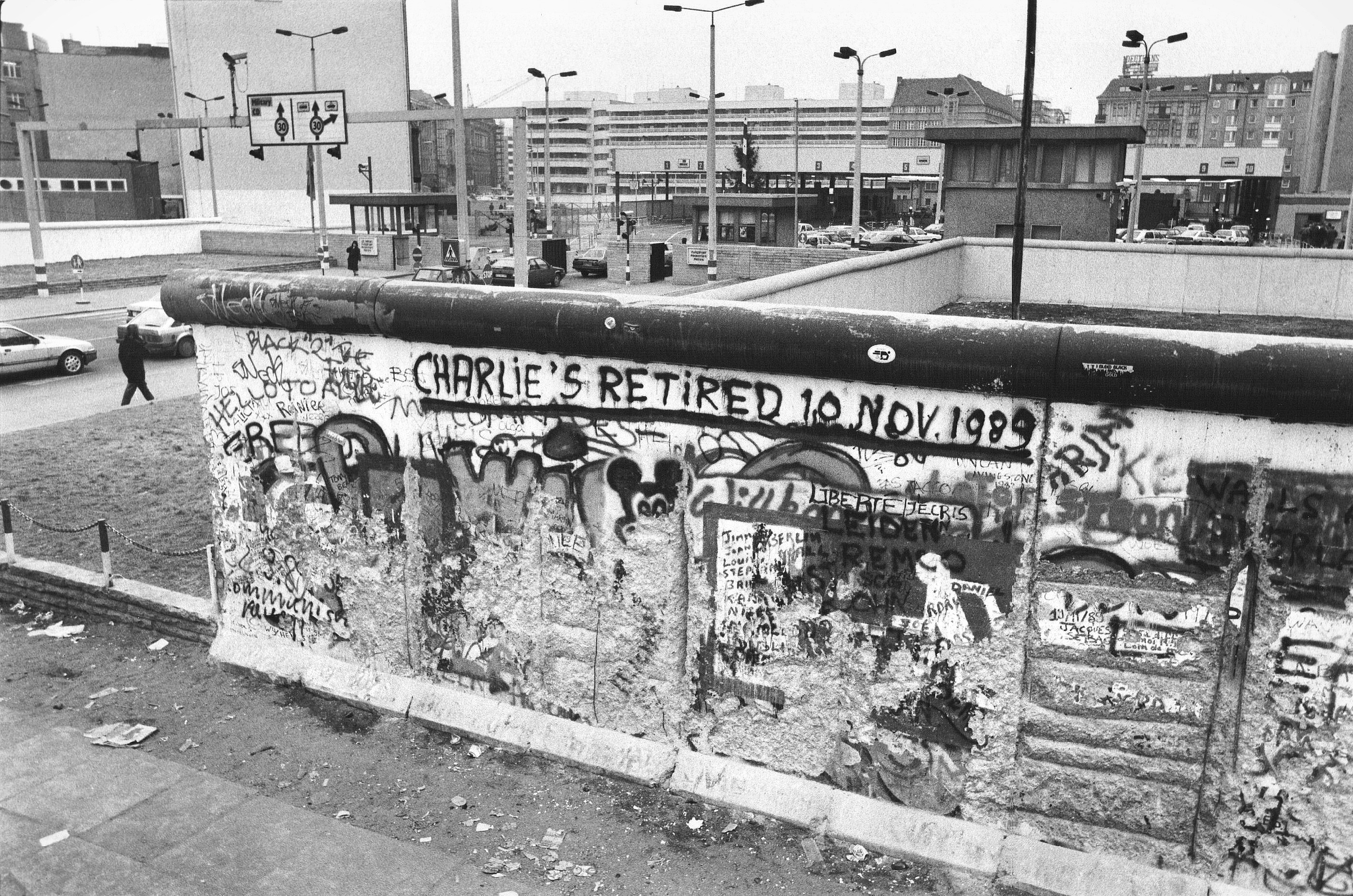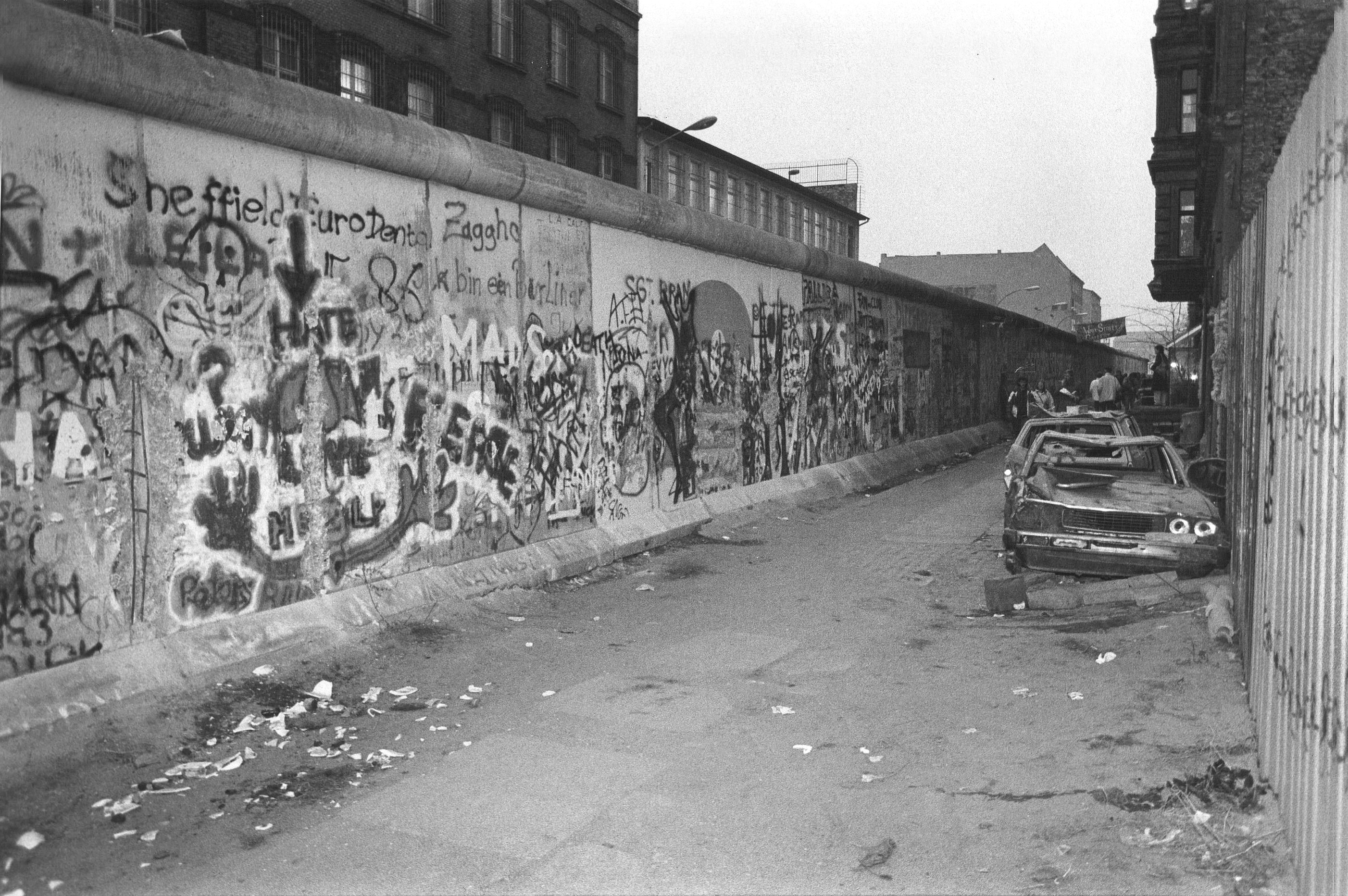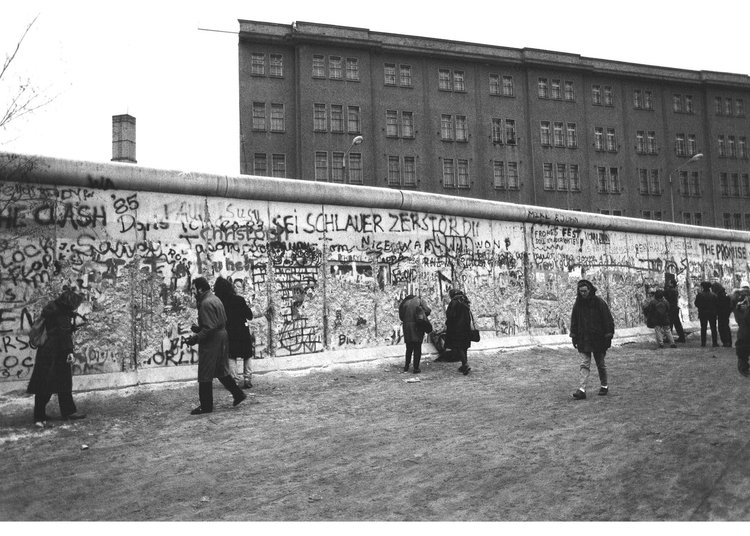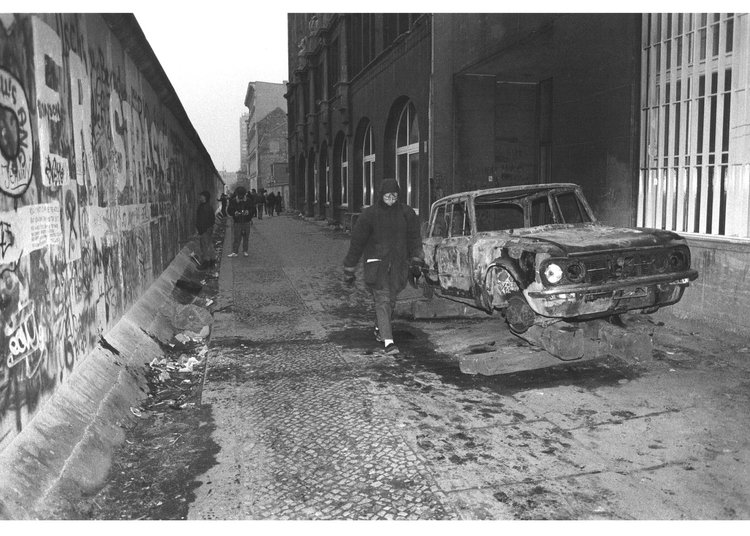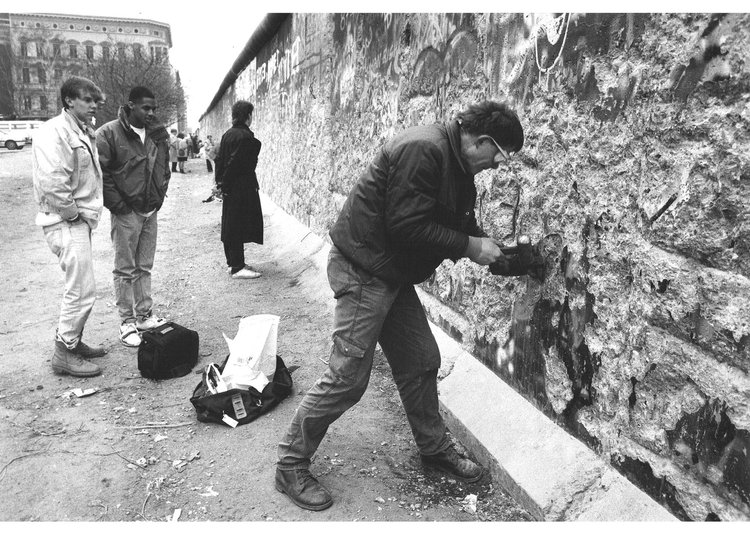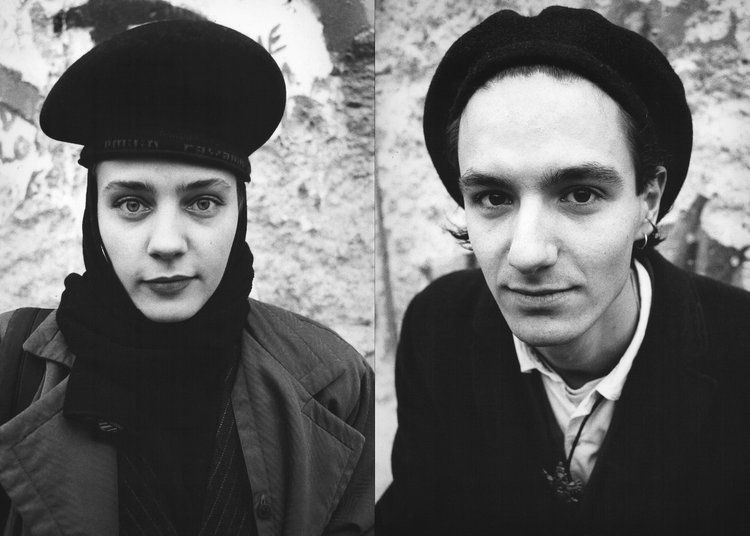 The photos feature Richard's old school friend, who her went to Berlin with. "The rest of the People Photos I can't remember names except to say they were all Italians staying in the flat we were staying in, never met them before but they were a great bunch," he adds.
"I remember you constantly heard the sound of people hacking away at the Wall, day and night, the thud of chisels and hammers striking the reinforced concrete of the wall was everywhere. Over the week I was in Berlin you got used to that sound.
I remember seeking out Hansa Studios by the Wall – I was a huge David Bowie fan and I wanted to see where he'd recorded Low and Heroes.
Were there obvious differences between the East Germany and the West, such as lingering membeers of the fashion-conscious Stasi or old post-war housing estates?
"East and West did appear very different I remember going into the East and thinking how dimly lit the street lights were and noting there was no advertising signs or posters about. The other thing you noticed was the cars, which were very different to what we knew in the west. The East of course had the Trabants. It was like two worlds colliding.
"In hindsight there are elements in both worlds that are good and bad. Somewhere in the middle would be best."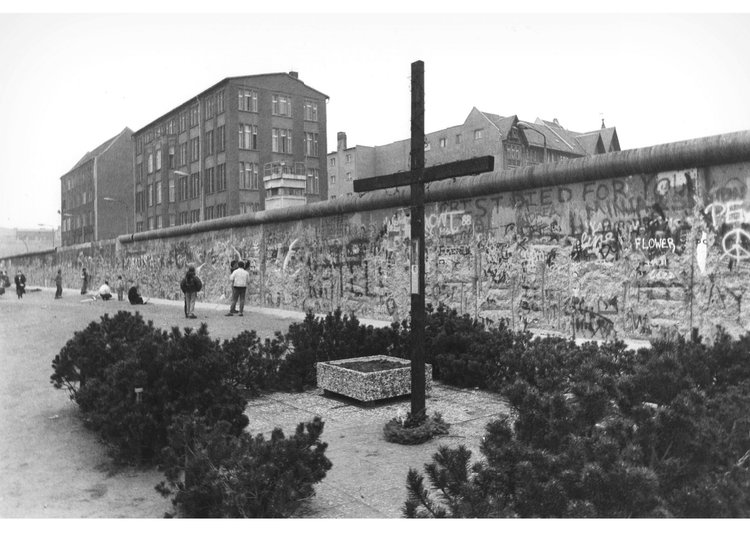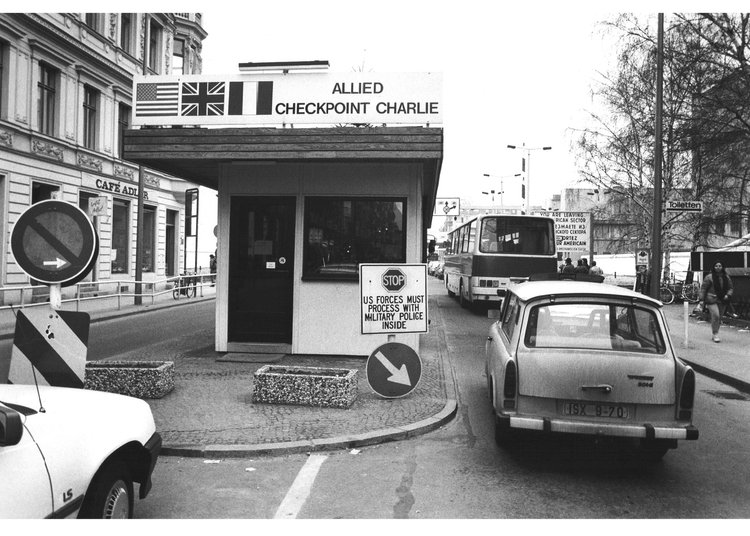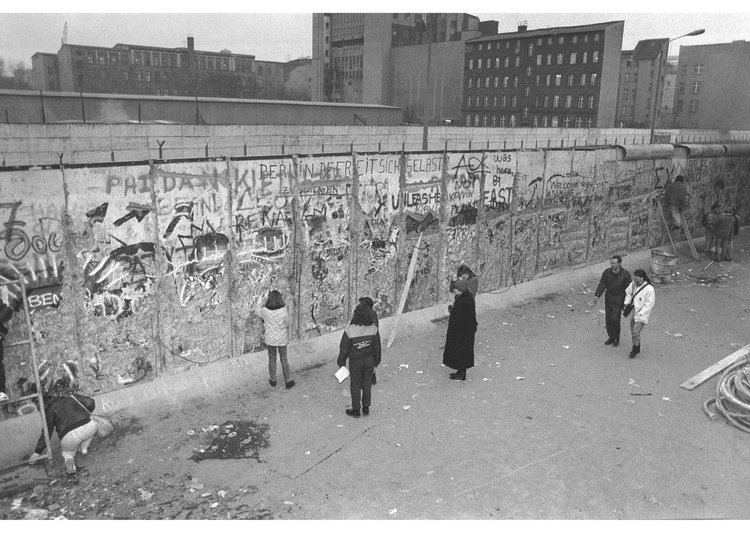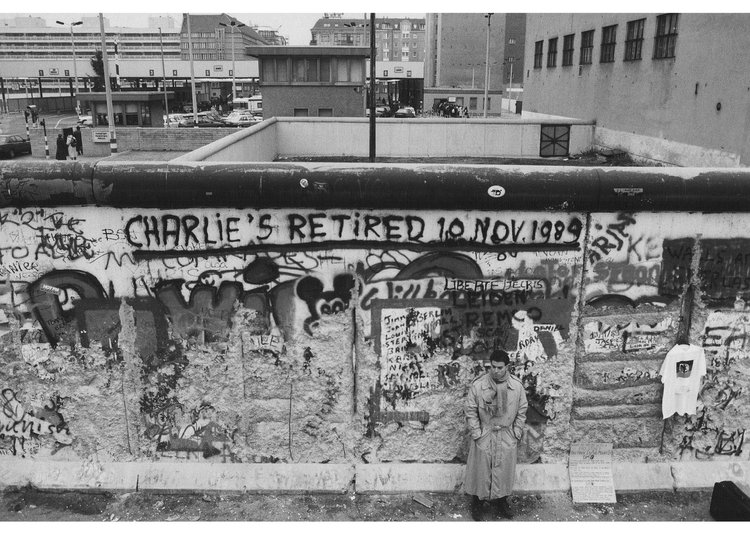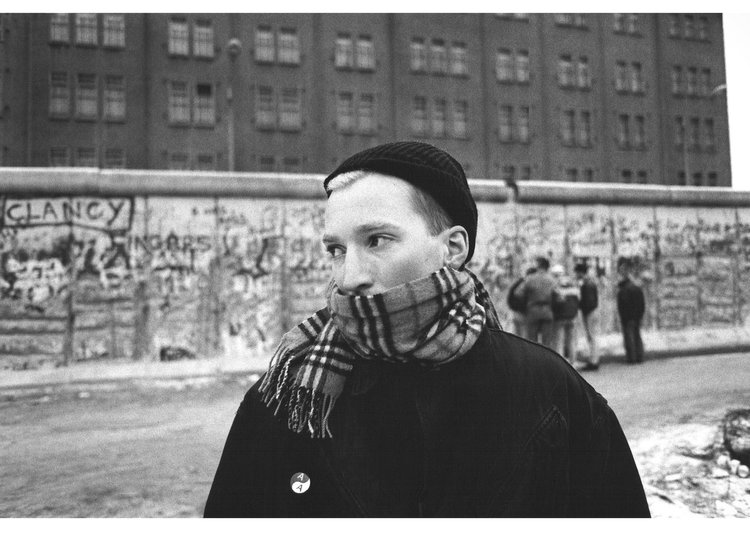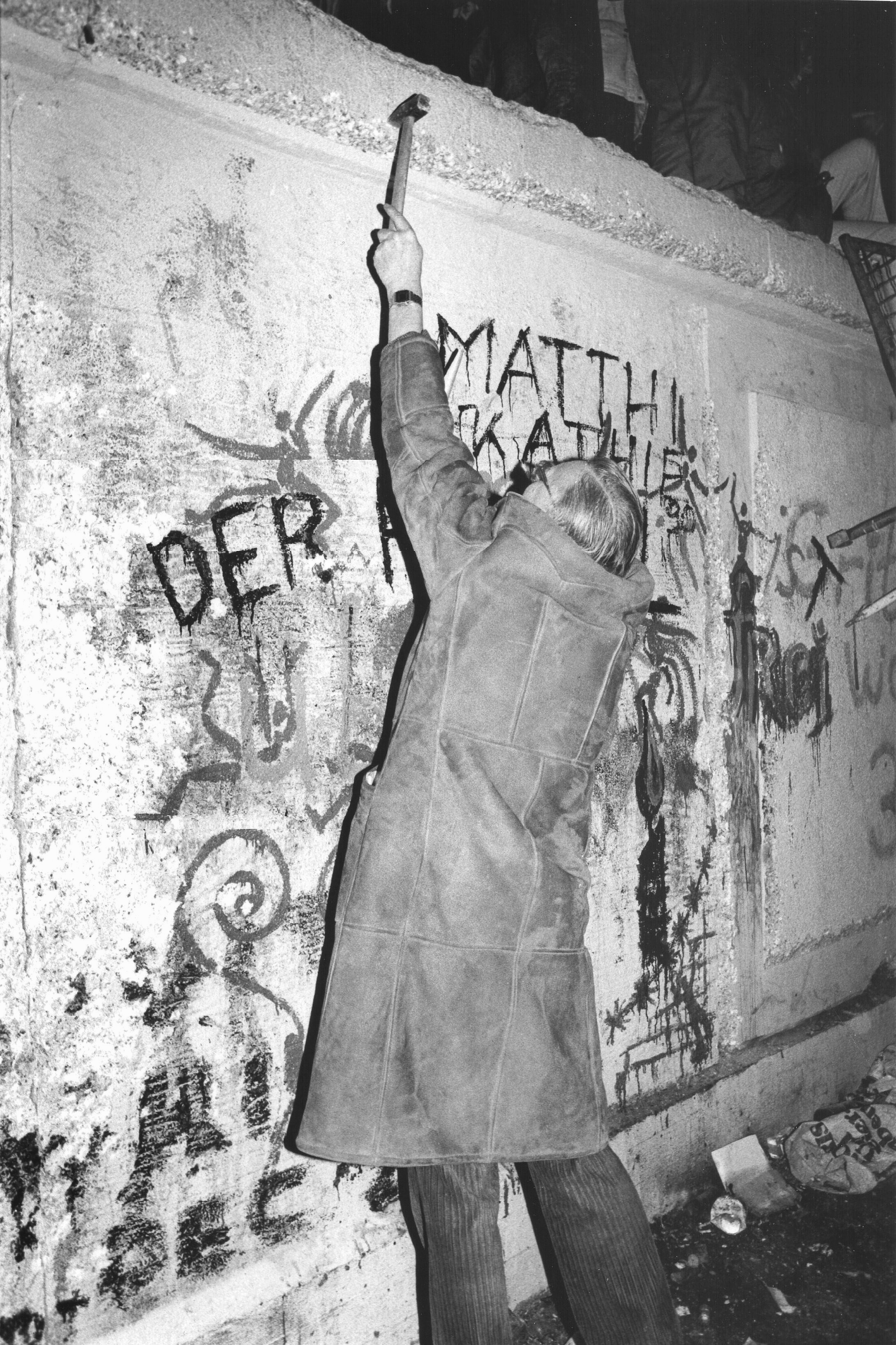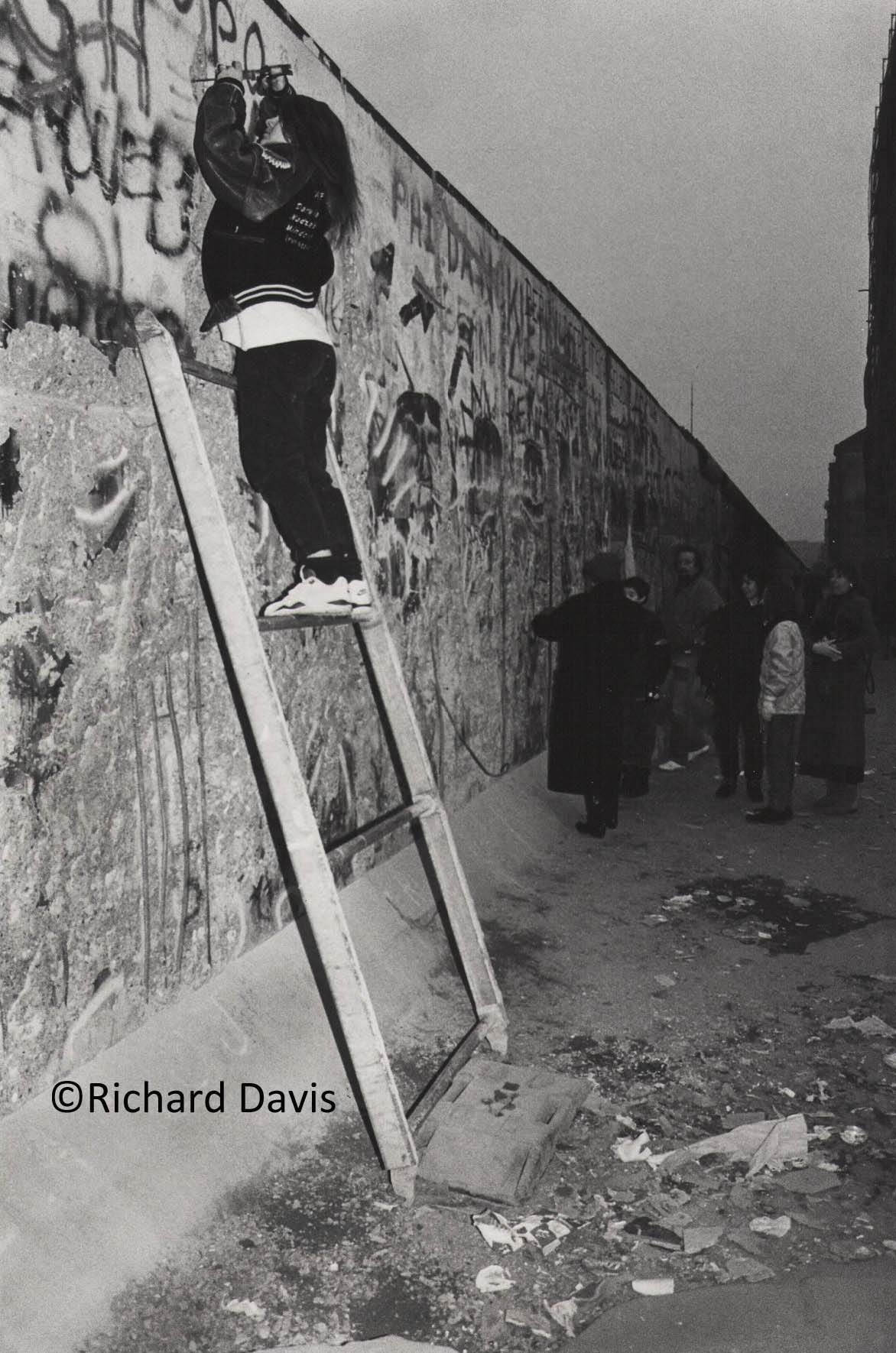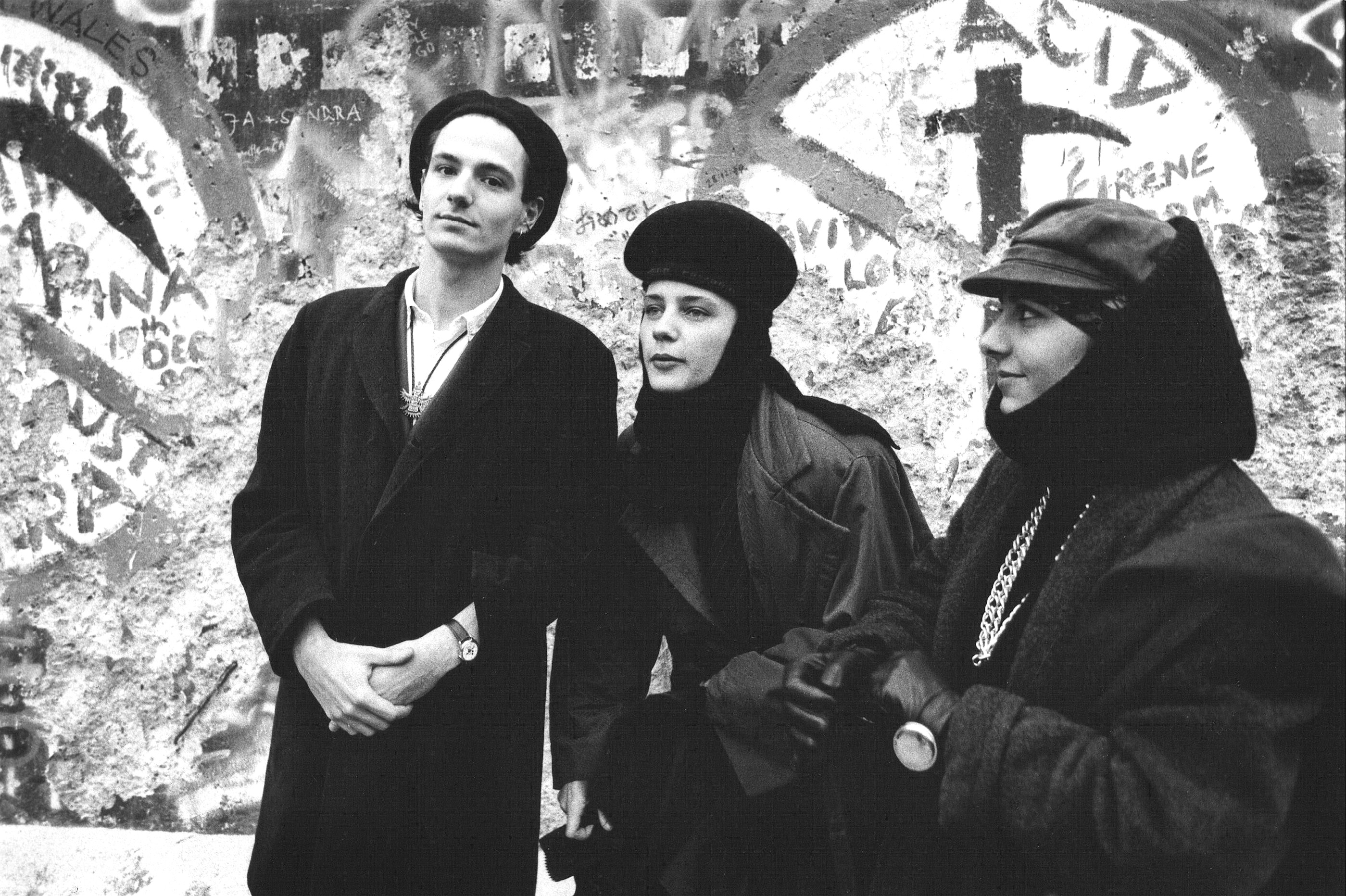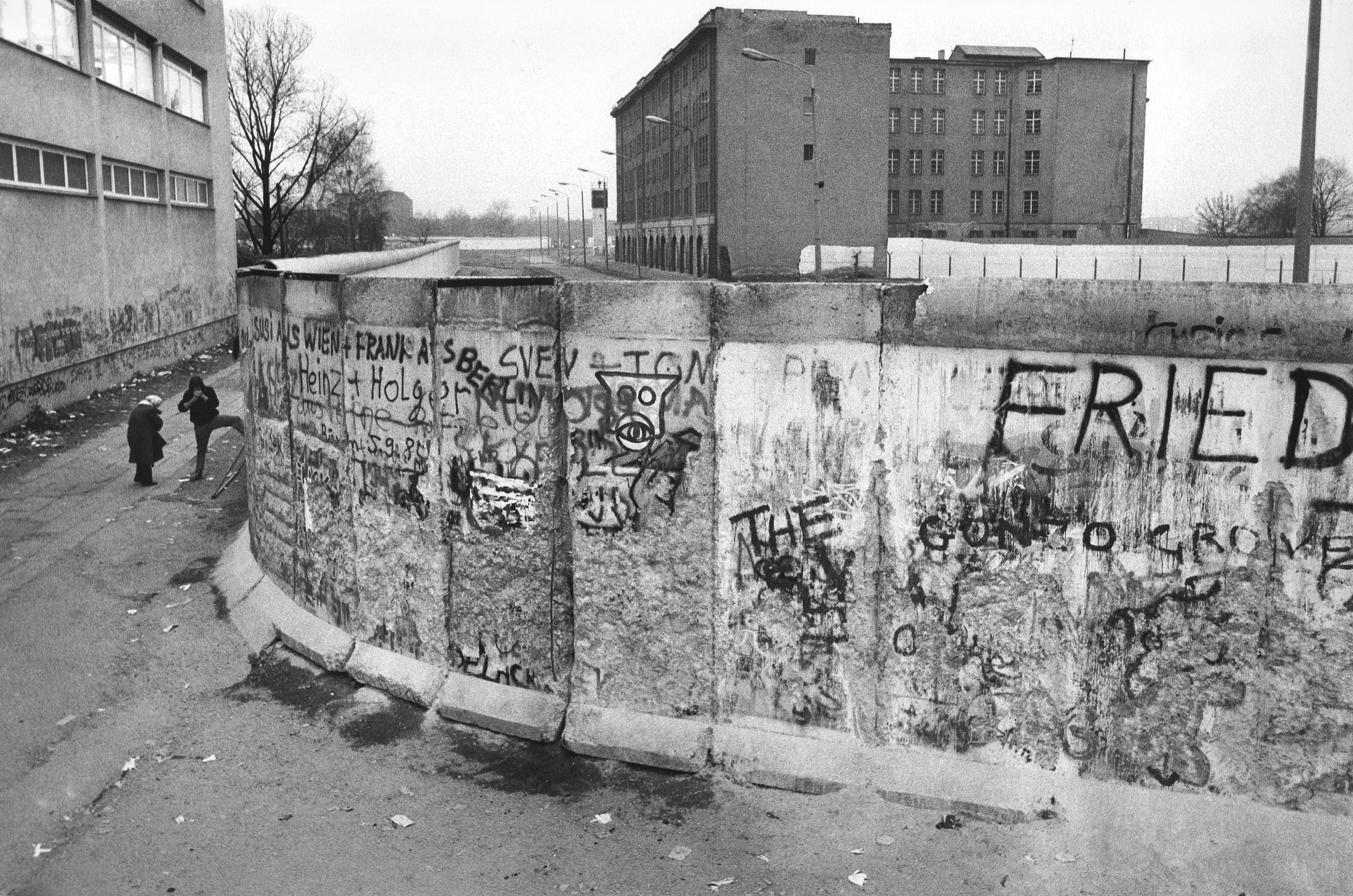 All these photos of Berlin are available in Richard's recently released "Berlin December 1989" by the ever-interesting Cafe Royal Books.