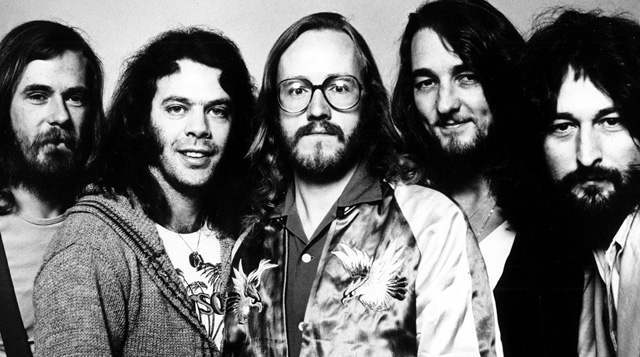 ANY clue who these guys are? They're the band Supertramp.  If you didn't know, it's either because  you are way too young to appreciate this article or it's due to the fact that  almost all Seventies rock acts looked relatively similar – like a generic group of hairy drug addicts.
Plus, it became "a thing" for Seventies rockers to shun the spotlight.  Whereas, for most of the 1960s it was just a given that your album cover would feature a photograph of the band, in the 1970s, something changed…
Glam rock aside, most bands stopped wanting the focus to be on their ugly mugs and be about the music instead.  At least that was the premise.  All of sudden, audiences didn't have the slightest clue what the members of their favorite band looked like.  You could own all their records, know their songs by heart, but not be able to pick their lead guitarist out of a police lineup.   Could your average fan identify Supertramp if they were standing in plain sight?  Could fans point to members of Toto if they were standing in their living room?  Probably not.
Try your hand at the rest of the photographs in this article – answers are at the bottom.
1. Who are they? (A) The Climax Blues Band, (B) Blue Oyster Cult, (C) Molly Hatchet, or (D) Depeche Mode
Once MTV came on the scene, the days of anonymity were over.  Bands like Journey, Chicago, Styx and Yes suddenly got recognizable.  Whereas, bands that didn't adapt to the drastic change went bye-bye.  Recognize these fellas?  Of course not. Their popularity waned before MTV took off, and so here we are, scratching our head at who these guys are.
[Note: Record store employees (if there are any of you left out there) and self-proclaimed Rock Snobs are not allowed to play along.]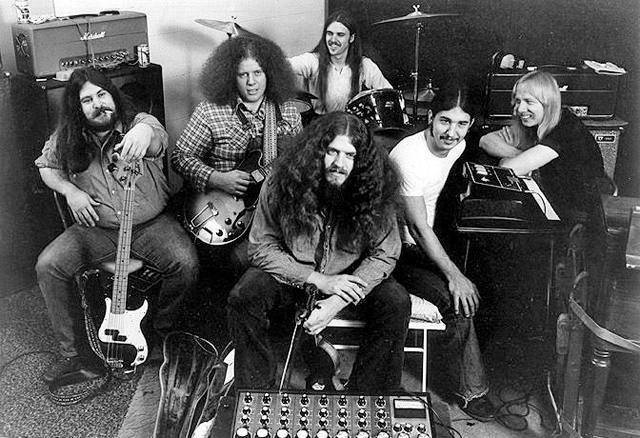 2. Who the hell are these guys? (A) .38 Special, (B) Firefall, (C) Kansas, or (D) Boys II Men
I suppose the guy center stage is recognizable, if only because he looks like Hagrid.  Otherwise, these are a bunch of nondescript 70s stoners.  As I look on these gentlemen, it becomes more and more clear why these artists opted to stay away from cameras.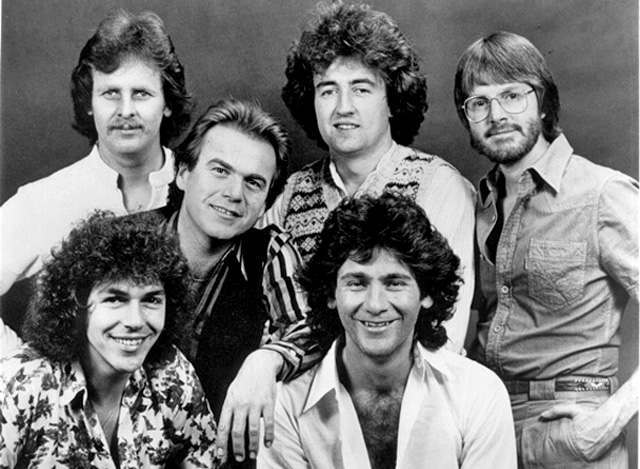 3. Who in God's name are these guys?  (A) Sugarloaf, (B)  The Little River Band, (C) Orleans or (D) Gene Loves Jezebel
This group actually released an album with their caricatures on the cover, but it's still no use.  Without any costume, style or trademark to call their own, these sort of bands could distribute their image all day long and still remain unidentifiable.  When you look this ordinary, your band could be on the cover of Rolling Stone and still go unrecognized.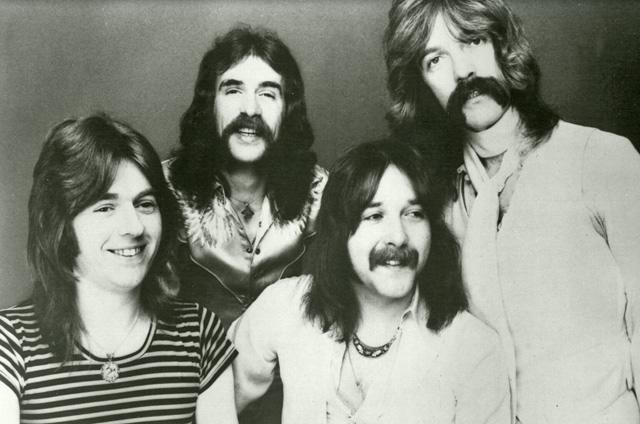 4. Good Lord. Even when these groups did agree to being photographed, they looked like they were in disguise. Time for another quiz – who are these boys? (A) Triumph (B) Pablo Cruise, (C) Foghat, or (D) Destiny's Child
5. The practice of shunning the limelight was especially prevalent in American Southern style rock.  Who on earth knew what bands like (A) Little Feat, (B) Pure Prairie League, (C) Blackfoot, (D) Molly Hatchet, (E) The Atlanta Rhythm Section, (F) The Ozark Mountain Daredevils, or (G) Redbone looked like…. and did it matter?   Can you name the band above?
The Grand Prize has to go to the progressive rock bands.  No one was more pretentious, and no one rejected the idea of "style over substance" more than the proggers.  When you get down to it, punk rock was a rebellion against these guys more than anything else.  Punk hated endless guitar noodling, and it loved projecting an image; the very antithesis of prog.
6. Who are the proggers above? (A) Can, (B) Gong, (C) Gentle Giant, (D) King Crimson, (E) Caravan, or (F) Pussy Riot.
Personally, I like a little pizazz with my rock music – I'd prefer my musicians not to look like an ordinary stiff like me.  Of course, there's the other side of the coin, where things get to be too much about imagery and the music gets completely lost.  Where do the prominent rock stars of today fall? I'll refrain from comment.
ANSWERS
1. Blue Oyster Cult (B)
2. Kansas (C)
3. The Little River Band (B)
4. Foghat (C)
5. Pure Prairie League (B)
6. Caravan (E)