Less than ten years ago, bad album covers suddenly became a "thing".  Sure, there had always been people like me: longtime vinyl enthusiasts who cherished these unholy creations; but, it took the Internet to really generate a widespread appreciation for the "bad album cover".
So, as the years went on, and collectors far and wide shared their vinyl oddities, a few particularly bad ones rose to the top. To say they went viral would be a stretch; however, it's safe to say certain albums gained notoriety.  Unfortunately, we only had the covers to mock. The actual recordings remained a mystery. You could only imagine what they sounded like, since the owners of these rare gems generally didn't share the recordings.
But now we have YouTube, where no stone in the vast pop culture landscape gets unturned, no matter how obscure. At last we can not only look, but also listen. So, come along and take a tour through some well-known bad album covers and get a taste for the music they hold.  Be prepared: it's often breathtakingly disappointing.
JOYCE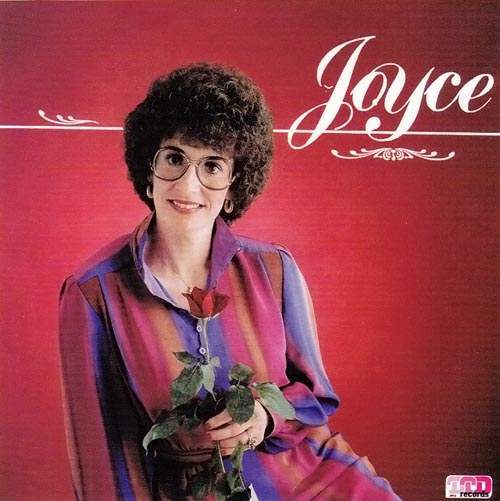 I'm not sure why Joyce became the ultimate bad cover phenom; there are certainly many covers much more horrific than this. Certainly, the 'fro, the glasses, and the intensely cheesy posture are disarmingly terrible; however, this was par for the course in the 70s. Quite honestly, this is just how people looked. There's nothing particularly remarkable about it – I could show you a thousand pictures from that decade which make Joyce look like a fashion plate.
Yet, there is something about dear Joyce that struck a chord. She is the Patron Saint of Bad Album Covers and, finally, we can hear her songs…..
Honestly, she has a nice voice. I just have no love for this style of music. I suppose, as far as this genre goes (Christian/Gospel), it isn't half bad.
JOHN BULT – JULIE'S SIXTEENTH BIRTHDAY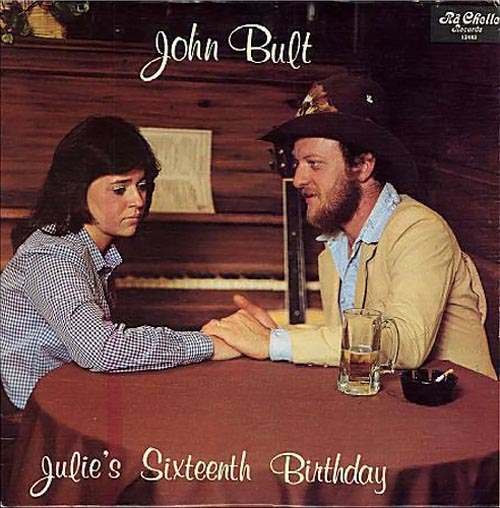 Check any list of the "worst album covers of all time" and you're bound to run across this little gem. Obviously, it earns its reputation from the implied cradle robbing, but a listen to the title song puts those rumors to rest.
In many ways it's almost worse than the initial thought that Mr. Bult might be hopping on some jail bait. In fact, it may be one of the most depressing songs I've ever heard…. poorly sung, poorly executed, but depressing as hell nonetheless. I won't ruin it for you by giving away the (admittedly predictable) ending. Listen for yourself.
KEN: BY REQUEST ONLY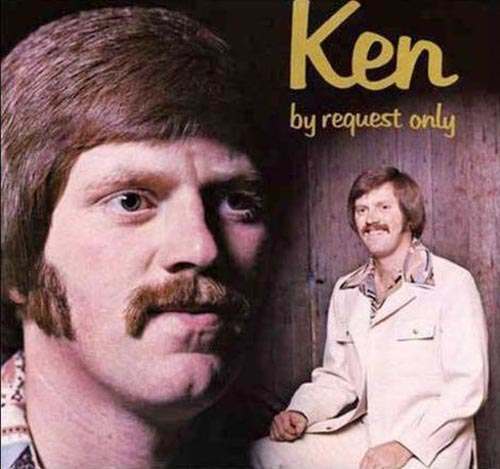 Finally, that magnificent face has been given voice, and he sounds exactly as you'd expect – strikingly terrible. Yet, I wouldn't have it any other way.
HEINO – LIEBE MUTTER…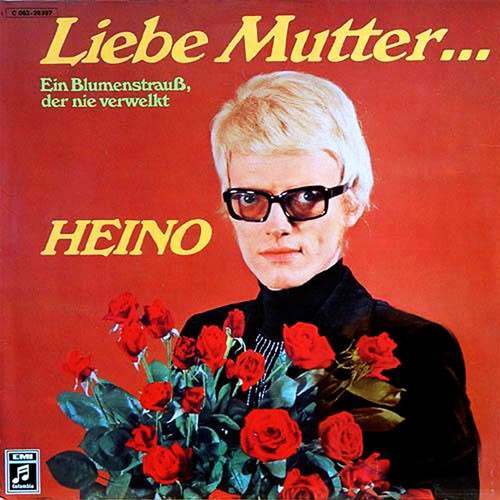 I know, I know. He's a national treasure in Germany and has a great voice. None of that matters when confronted with this jarringly awful album cover.
PADDY ROBERTS – SONGS FOR GAY DOGS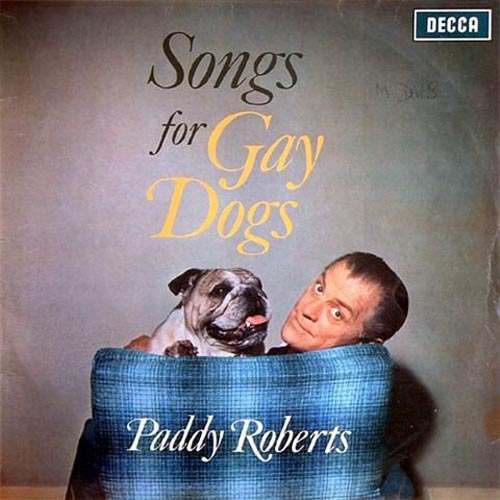 Nothing against Paddy Roberts – after all, he was a distinguished veteran of the Royal Air Force during World War II, a successful soundtrack composer, and an accomplished lawyer. That being said, he may have taken a wrong turn with his album Songs for Gay Dogs.
Obviously, the term "gay" had a different meaning in 1963, but it still deserves a chuckle. It's easily one of the best unintentionally funny album covers ever….. and by "funny" I mean "humorous", not "gay"….. and by "gay" I mean "queer" not "lively"….. and by "queer" I mean "homosexual" not "peculiar"….. whatever – just have a listen.
DEVASTATIN' DAVE – THE TURNTABLE SLAVE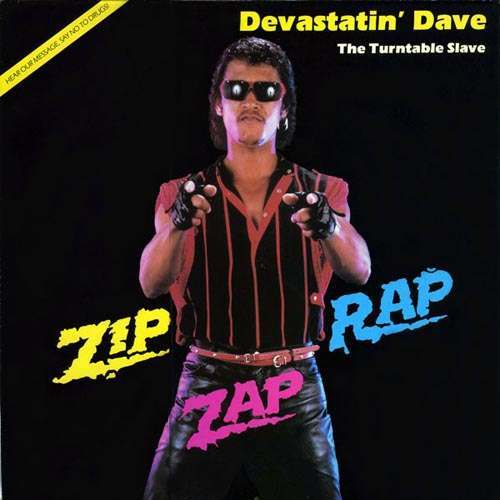 A part of me wanted Devastatin' Dave to be an amazing rap artist – a hip-hop genius who never got his due.
That part of me is dead now.
MILLIE JACKSON – BACK TO THE S—T!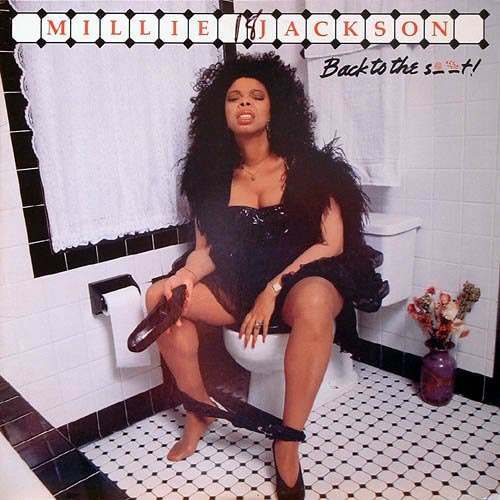 Ms. Jackson always pushed the envelope, but this time she was pushing something that doesn't need to be seen. Unlike the Joyce LP and some of these others, this record isn't particularly hard to find, only hard to look at.
HERBIE MANN – PUSH PUSH
Once upon a time there was a timid young lad named Herbie Mann. He wore glasses, played the flute, and released nice albums like Yardbird Suite….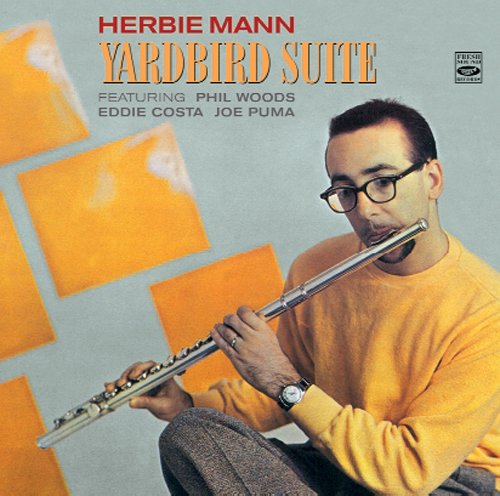 …. then the 1970's arrived and Herbie grew up. He ditched the glasses, got sweaty and naked, and made albums about sex.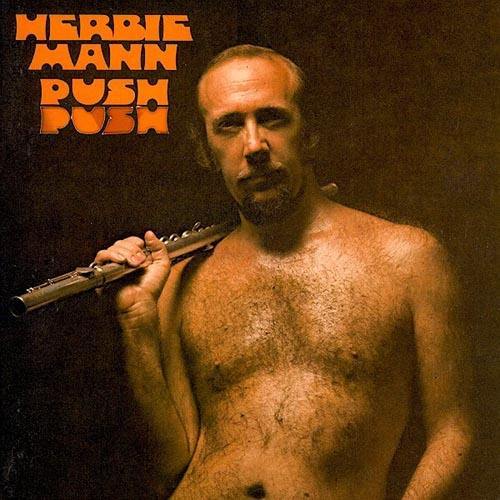 Somehow Mann has turned the mournful classic, "What's Goin' On", inspired by an incident of police brutality, into dirty love making music. Well done, Herbie.  Well done.
THE FAITH TONES – JESUS USE ME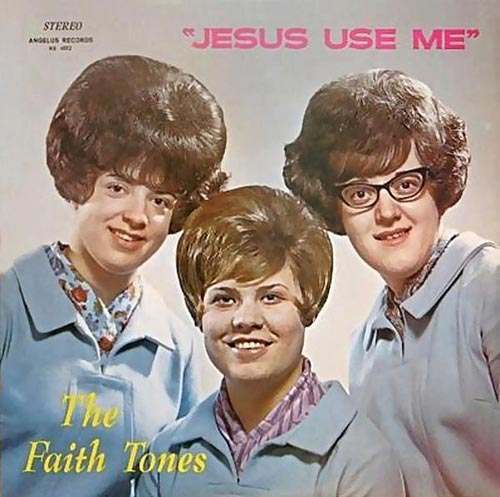 The gigantic hair, the tragic title, and urban legend that they were actually guys made The Faith Tones record an internet sensation.
GERALDINE AND RICKY – TREES TALK TOO!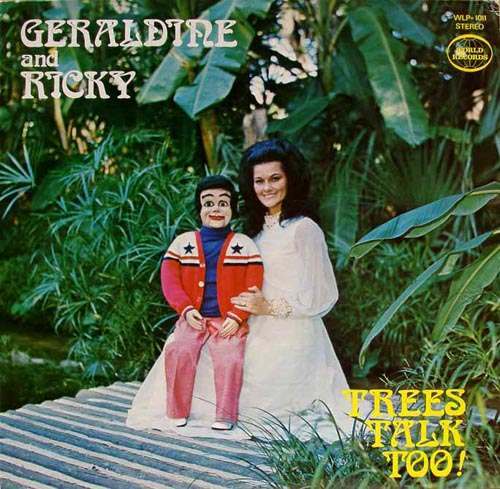 Ricky has haunted my dreams since I first saw him. Now that I've heard his voice I am no less afraid.
MUSIC TO MASSAGE YOUR MATE BY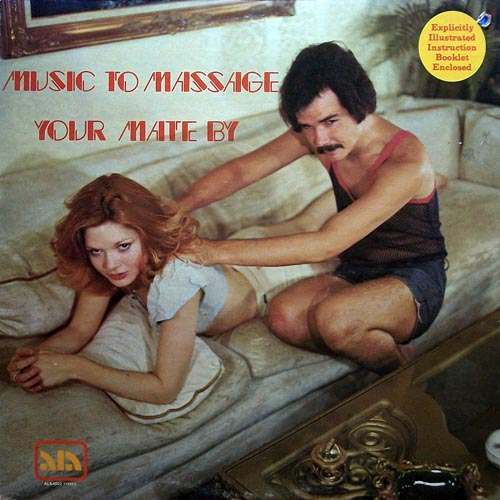 Now that I've finally heard the exceptionally unremarkable sounds of Music to Massage Your Mate By, half my quest is complete. Now, it's to get a hold of the "explicitly illustrated instruction booklet enclosed".
ORION – REBORN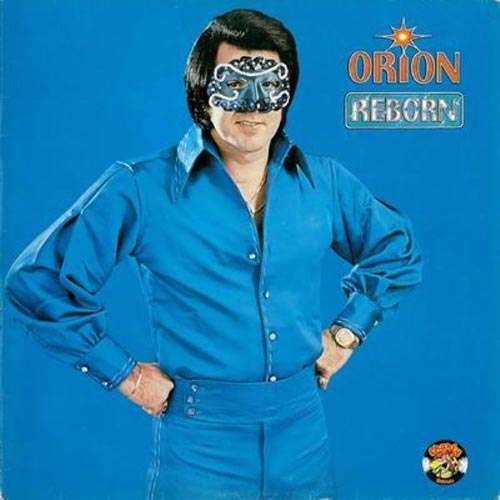 I think it's fitting to end on Orion. With his mask he reminds us that we can continue to keep uncovering the secrets of bad vinyl, but some things will always remain a mystery. Orion, you are a teacher to us all.